After working a fast and furious harvest season at Chehalem Winery in Newberg, Oregon, I was long overdue for some serious R&R. I had two days to kill before heading back to the East Coast, so I decided to take my talents to The City Of Roses. Portland, Oregon is widely recognized for its vibrant food and craft beer scene, and I was stoked to experience as much of it as possible. On the advice of some trusted locals, I crafted an itinerary where I divided my time between the shiny, bustling metropolis of the West Side and the quirky, eclectic East Side enclave.
Beer On The West Side Of Portland
Tasty N' Alder
580 SW 12th Ave | (503) 621-9251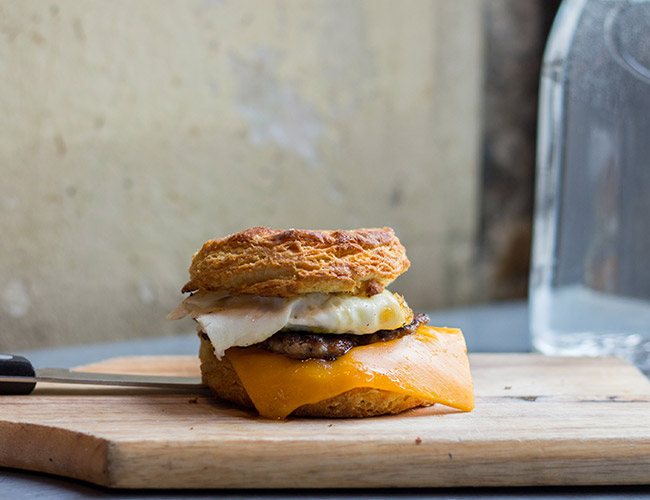 10:00 AM — Breakfast… with flair. Nestled in the heart of Downtown Portland, Tasty N' Alder is a modern eatery featuring a family-style menu full of innovative dishes that showcase seasonal, sustainably-sourced ingredients, as well as a ton of international flair. Their breakfast/brunch menu will make a morning person out of anyone. Fan favorites include potatoes bravas, tasso ham hash, bim bop bacon & eggs, and the tasty hangtown fry, an open faced omelette with Willapa Bay fried oysters, bacon lardons, cheddar, and a pillowy buttermilk biscuit. The beverage program boasts adventurous house cocktails, an approachable wine, and beer list featuring local breweries like pFriem, Double Mountain, and Breakside.
Lardo
1205 SW Washington St | (503) 241-2490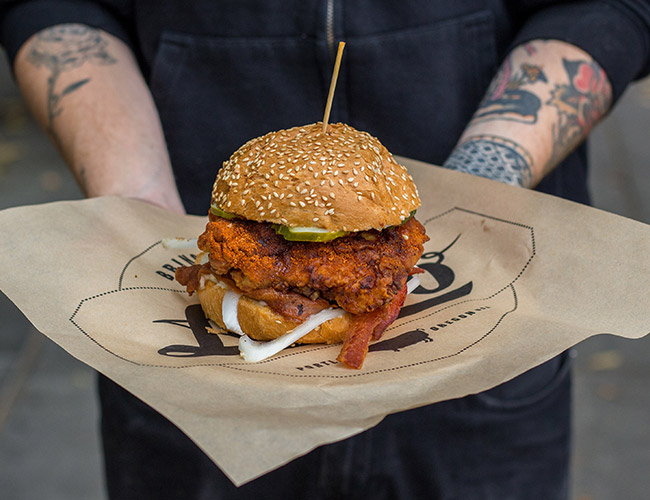 12:00 PM — Da Deli. The brainchild of chef and owner Rick Gencarelli, Lardo began as a food cart in Southeast Portland and has since morphed into a sandwich shop that worships at the altar of all things swine. Using old-world techniques, contemporary flourishes, and a left field approach, Lardo proudly celebrates its penchant for excess. Feast upon Nashville-style hot fried chicken sandwiches, a ginormous pork meatball banh mi, and hand-cut french fries, smothered in pork and marinated peppers. Lardo also offers beer: rotating taps feature top local breweries like Barley Brown's, Ninkasi, and Block 15.
Beer O'Clock
1205 SW Washington St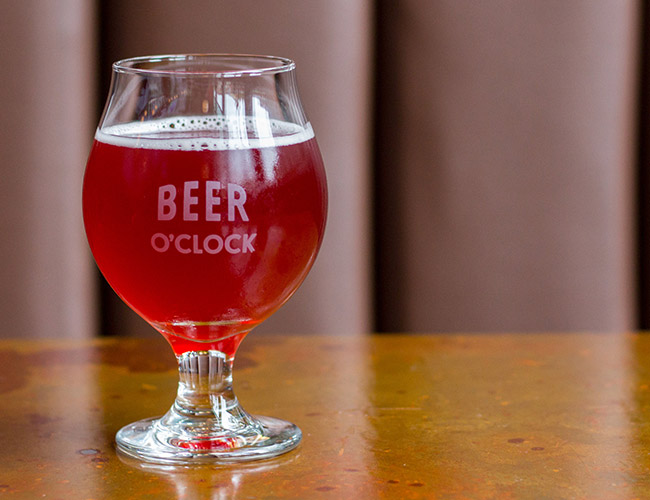 1:30 PM — Beer O'Clock Somewhere. Lardo's sister operation is situated right next door. Beer O' Clock boasts one of the best Happy Hours (3PM to 6PM daily) in Portland, offering their entire selection at $3 per 16 oz. glass. Comfortable and unpretentious, the space boasts a 20-beer plus tap list, with mindfully curated, local offerings like Pono El Garrote IPA, Little Beast Hop Smaaken, Occidental Lardo Lager, and De Brabandere Petrus Mango Sour. Their interactive menu board, which displays all the available brews, their descriptions, sizes, and keg volume levels, is also a super cool touch.

Sasquatch Brewing Co.
2531 NW 30th Ave | (503) 841-5687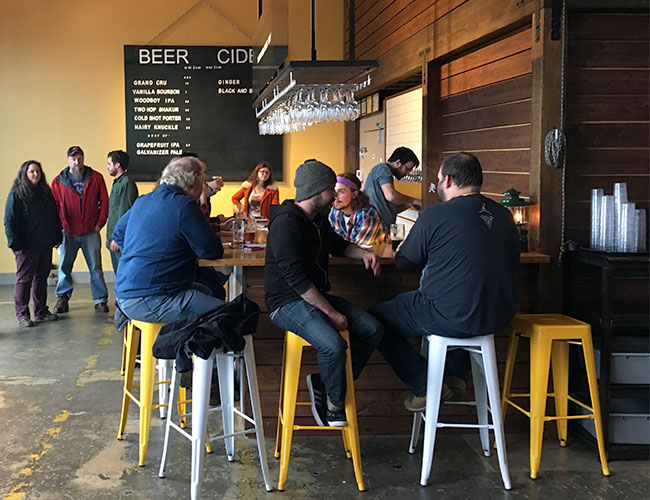 5:00 PM — Big Foot, Big Beer. Sasquatch began six years ago as a classic, hop-driven brewery. Since then, it has experienced significant growth with the opening of its second location, a 4,000-square-foot facility with 30-foot ceilings in Northwest Portland. The space includes a taproom with 24 taps that's open to the public seven days a week. Sasquatch has plans to add lagers and a barrel-aging program to its product mix, and the original Hillsdale location will remain operational to produce limited and experimental varieties.
Imperial
410 SW Broadway | (503) 228-7222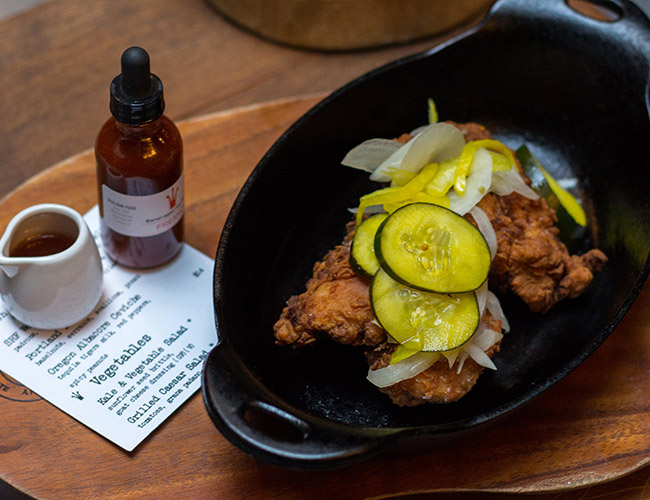 6:00 PM — Full of Soul. If you ever find yourself in downtown Portland craving a soulful meal and some ambiance, dinner at Imperial is definitely a must. Located in the historic Hotel Lucia, Imperial is helmed by James Beard award-winning chef Vitaly Paley. Upon entering the starkly lit, elegantly spacious dining room, you're greeted by the wafting campfire-esque aroma exuding from Imperial's custom-made, wood-fired grill, which is fueled by native hard and fruitwoods.
In every dish, Paley masterfully showcases Oregon's diverse bounty of ingredients, making for true regional cuisine. Try the smoked mushrooms with bone marrow, lemon, and parsley, or their fried chicken with local honey, and house-made hot sauce. Paired perfectly with my meal was their signature Fume de Miel Part 2. Created in collaboration with local Culmination Brewing, Fume de Miel is a modern saison made with fennel-infused blackberry honey smoked in house at Imperial, and fermented with a mix of French and Belgian saison yeasts. 
Multnomah Whiskey Library
1124 SW Alder St | (503) 954-1381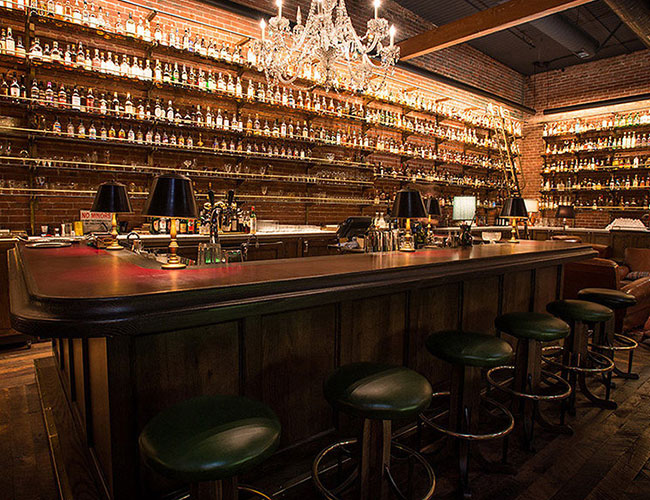 8:00 PM — No Need for a Card. The moniker "library" most definitely applies when describing this place. Originally a cavernous 6,000-square-foot piano store, Whiskey Library is outfitted with worn antique leather furnishings, weathered dark wood wall panelings, antique reading lamps, and vintage chandeliers. The main bar area is lined wall-to-wall with an impressive inventory of over 2,000 whiskeys, some only accessible by a sliding wall ladder. In addition to their stellar selections, Whiskey Library produces a one-of-a-kind experience with its superb service. Bartenders serve drinks from bar carts, educating patrons on the nuances of their many different offerings. 
Beer On The East Side Of Portland
Café Broder
2508 SE Clinton St | (503) 736-3333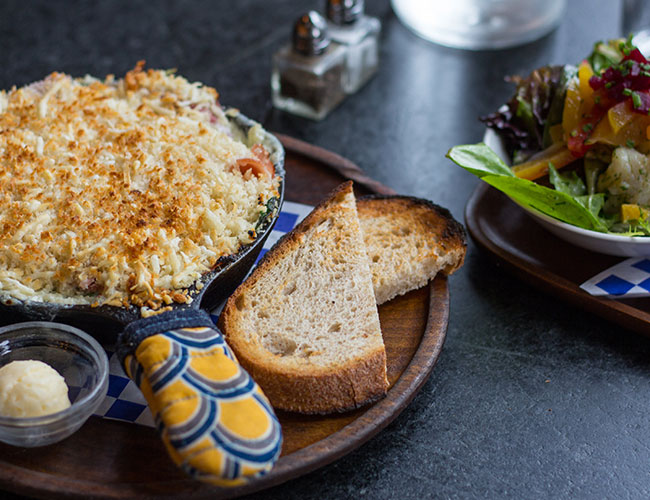 10:00 AM — Velcome to Sweden. Known as one of Portland's quintessential brunch spots, Café Broder is nestled in a neighborhood on Portland's East Side. The cozy spot serves up authentic Scandinavian cuisine like Swedish pancakes with lemon curd and lingonberry jam and Forlorade Agg, or eggs poached in cream on a bed of sliced ham and spinach, baked under a parmesan and panko crust. Café Broder is also open for lunch, when it makes Swedish Meatballs, Lamb Burgers, and other hearty Nordic dishes.
Ex Novo Brewing Company
2326 N Flint Ave | (503) 894-8251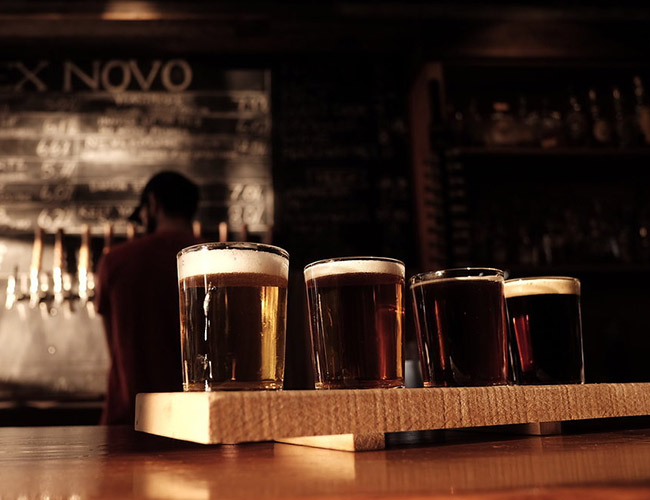 11:30 PM — From the Beginning. In 2012, Ex Novo Brewing Company began in a garage in Northeast Portland. Today, in addition to brewing great beer, Ex Novo pledges 100 percent of it's profits to worthy causes. The pub, housed inside a building dating back to the 1940s, currently offers 5 flagship beers alongside a selection of seasonal and one-off brews. The food program is worthy too: we recommend the Fish n' Chips, Street Tacos, Thai Fries, and Fried Chicken & Donut Sliders.
Pok Pok
3226 SE Division St | (503) 232-1387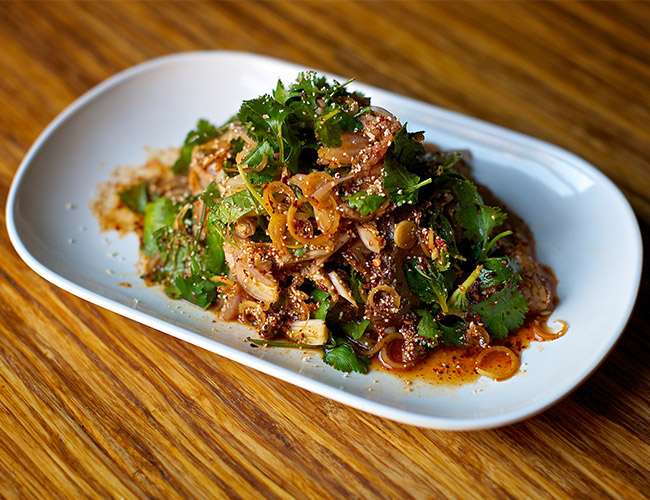 1:30 PM — Southeast Asia Comes to Portland. Pok Pok's menu draws inspiration from the pubs, restaurants, homes, and streets of Southeast Asia, with the influence coming from North and Northeast Thailand. Local favorites include Vietnamese fish sauce wings, and Northern Thai sweet pork belly and pork shoulder curry with ginger, palm sugar, turmeric, tamarind, Burmese curry powder, and pickled garlic. As far as libations go, Pok Pok features inventive cocktails, as well as a large selection of bourbon, rye, Scotch and whiskey. Beer runs the range with a rotating tap on draft, and the restaurant carries 15 bottles, mostly Asian with a few other options. 
Breakside Brewery
820 NE Dekum St | (503) 719-6475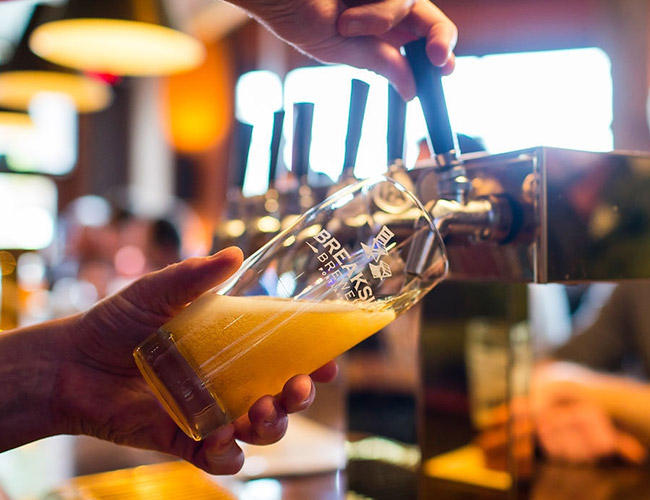 3:00 PM — Pedigreed Beer. A Portland favorite, Breakside Brewery garnered early attention for its innovative, experimental, and diverse beers. In 2014, the brewery's flagship IPA was awarded the highly coveted Gold Medal for American-Style IPA at the Great American Beer Festival; the same beer was also named to Men's Journal's 100 Best Beers In The World, and listed as "The Best Beer in Oregon" by The Oregonian. Today, the brewery is known for its wide portfolio of beers, including barrel-aged and sour beers like Bourbon Barrel-Aged Aztec, a strong amber ale with chocolate and chilies, and Passion Fruit Sour, a fruited berliner-weisse that earned a Gold Medal at the 2017 Best of Craft Beer Awards. Additionally, Breakside was named Brewery of the Year at the 2017 Oregon Beer Awards and the 2017 Best of Craft Beer Awards.
Great Notion Brewing
2204 NE Alberta St #101 | (503) 548-4491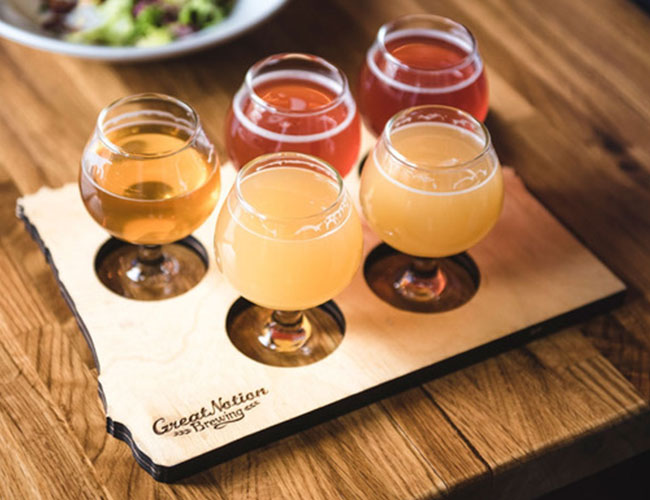 5:00 PM — Muffin Beer. Since their founding in 2016, Great Notion has become one of the most visited and talked about breweries in all of Portland. The brewery focuses primarily on crafting fruit-forward, cloudy IPAs and culinary-inspired sours and stouts. Their American sour ales typically spend between 9 and 24 months in oak barrels and clay amphoras, and are blended with Oregon fruit like peaches, apricots, strawberries, and cherries; on the stout side, Great Notion uses freshly emptied Bourbon barrels and age their beer on ingredients like roasted coffee, vanilla beans, chocolate, and maple syrup. Great Notion's quirkiness doesn't stop at their brews — it carries over seamlessly to their superbly executed food menu.
Urdaneta
3033 NE Alberta St | (503) 288-1990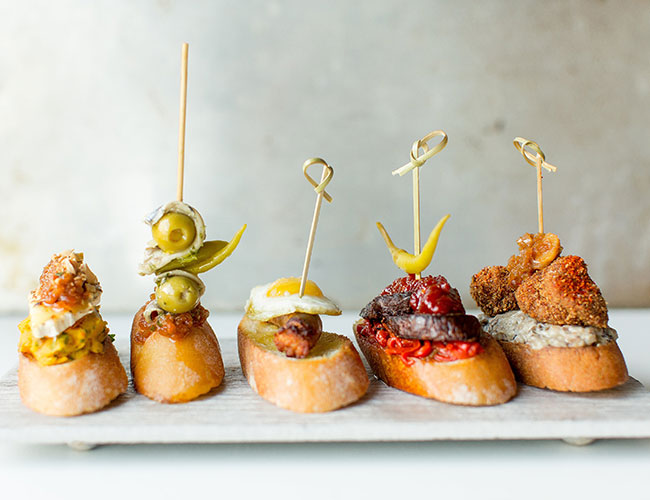 7:00 PM — Time for Tapas. Urdaneta is a hidden gem in Portland's growing Spanish food scene. Quietly tucked away on Portland's East Side, the tapas-style restaurant is deeply rooted in an appreciation for traditional Spanish gastronomy and drink. Owner and chef Javier Canteras' urbane menu features inventive pintxos, as well as hearty, old world tapas like Croquetas de Jamon and Txistorra Corn Dogs, which celebrate his Basque upbringing with bold, sophisticated flavors that transcend the typical Spanish fare. However, it's the Basque wines and spirits that are truly the heart and soul of Urdaneta's menu, and the beverage program boasts a fantastic array of reds, whites, sherries, sidras, and vermouths.
Expatriate
5424 NE 30th Ave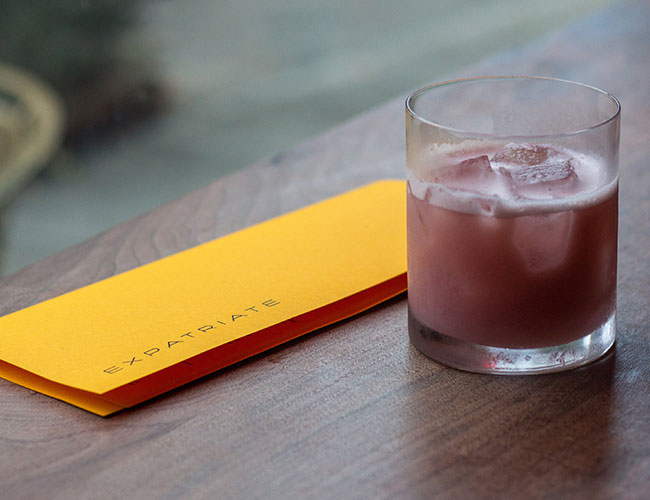 9:30 PM — For Night Owls. Signature black walnut bar. Asian-inspired touches. Superbly curated vinyl collection. Expatriate is an unpretentiously hip, sexy lounge that serves excellent bar food and deliciously masterful cocktails. It's no wonder this spot is a favorite haunt amongst east side dwellers.