Editor's Note:
Want to drink some beer in New York City? We're throwing the Juicy Brews Winter Invitational in Brooklyn on December 8th. Tickets are available here.
New York State is bursting with world-class breweries and New York City, in particular, has some of the country's best craft beer. From extra juicy IPAs to dialed in farmhouse ales, the Big Apple is spoiled for choice when it comes to craft beer.
It was a near-impossible task settling on just five breweries, so we've we've a few more recommendations throughout the list. Most of the breweries included in this article helped launch the NYC craft beer boom about three or four years ago. They helped solidify the community of craft in the city, and they happen to make some incredible beer.
Honorable Mentions: Five Boroughs Brewing Co., Folksbier Brauerei, KCBC, LIC Beer Project, and Transmitter Brewing
Threes Brewing
333 Douglass St | (718) 522-2110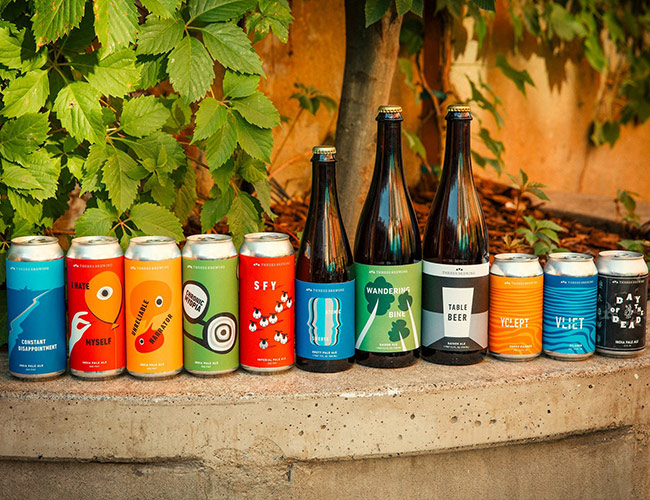 Threes is my favorite brewery in the city. The taproom is warm and vibrant, the food from the Meat Hook is delicious, and the beer is always good. Threes manages to consistently brew exceptional beer across a variety of styles; from pilsners to grisettes to wine-forward sours to even juicy IPAs, every beer is great. Recently, Threes has expanded production (meaning we'll get plenty more Vliet in our lives) and the brewery has a second location in Greenpoint, for those who can't make it to Gowanus.
Other Half Brewing
195 Centre St. | (917) 765-6107
Any conversation about craft beer in New York City needs to include Other Half. The Brooklyn-based brewery has been producing highly sought-after juicy IPAs since opening. And they do it better than just about anyone. Sure, the taproom might be exclusively hoppy beers, but Other Half has also managed to brew one of our favorite stouts, impressive sours, and even a pilsner or two. There's plenty of hype surrounding Other Half, but it's well justified.
Finback Brewery
78-01 77th Ave | (718) 628-8600
Located in The Middle of Nowhere, Queens, Finback is a little tough to get to, but it's worth the trip. Founders Basil Lee and Kevin Stafford built Finback with a focus on diversity, experimentation, and eye-catching artwork. The taproom, with clean, white walls, serves as a make-shift art gallery featuring small exhibitions. Lee and Stafford have managed to produce quality IPAs alongside a lineup of stouts, sours, even smoked porters.
Grimm Artisanal Ales
990 Metropolitan Ave | (718) 564-9767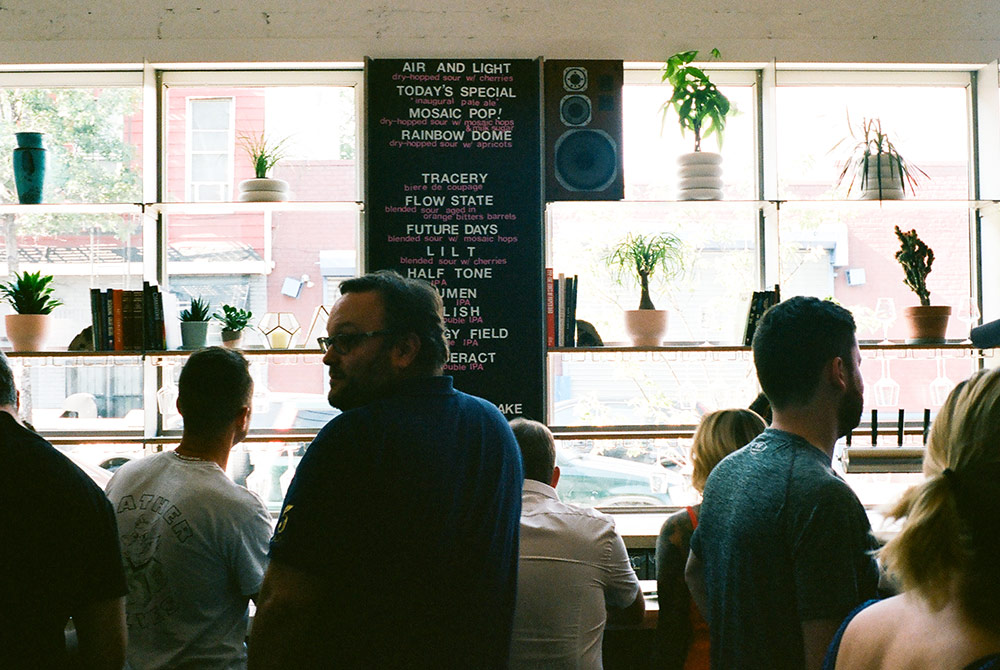 Grimm finally has a taproom! A few months ago, the husband and wife team behind Grimm opened their long-awaited Brooklyn tasting room after years of contract brewing. The taproom is stylish with a new age meets '70s plant culture vibe. Neighborhood spot Samesa slings delicious schwarma and the bartenders play their favorite records. Grimm has long been known for their fruited sours (see their Pop! lineup), but we've been impressed by their recent hoppy beer releases. Still, we can't wait to see how the barrel-aging program continues to evolve in their new space.
Interboro Spirits & Ales
942 Grand St | (877) 843-6545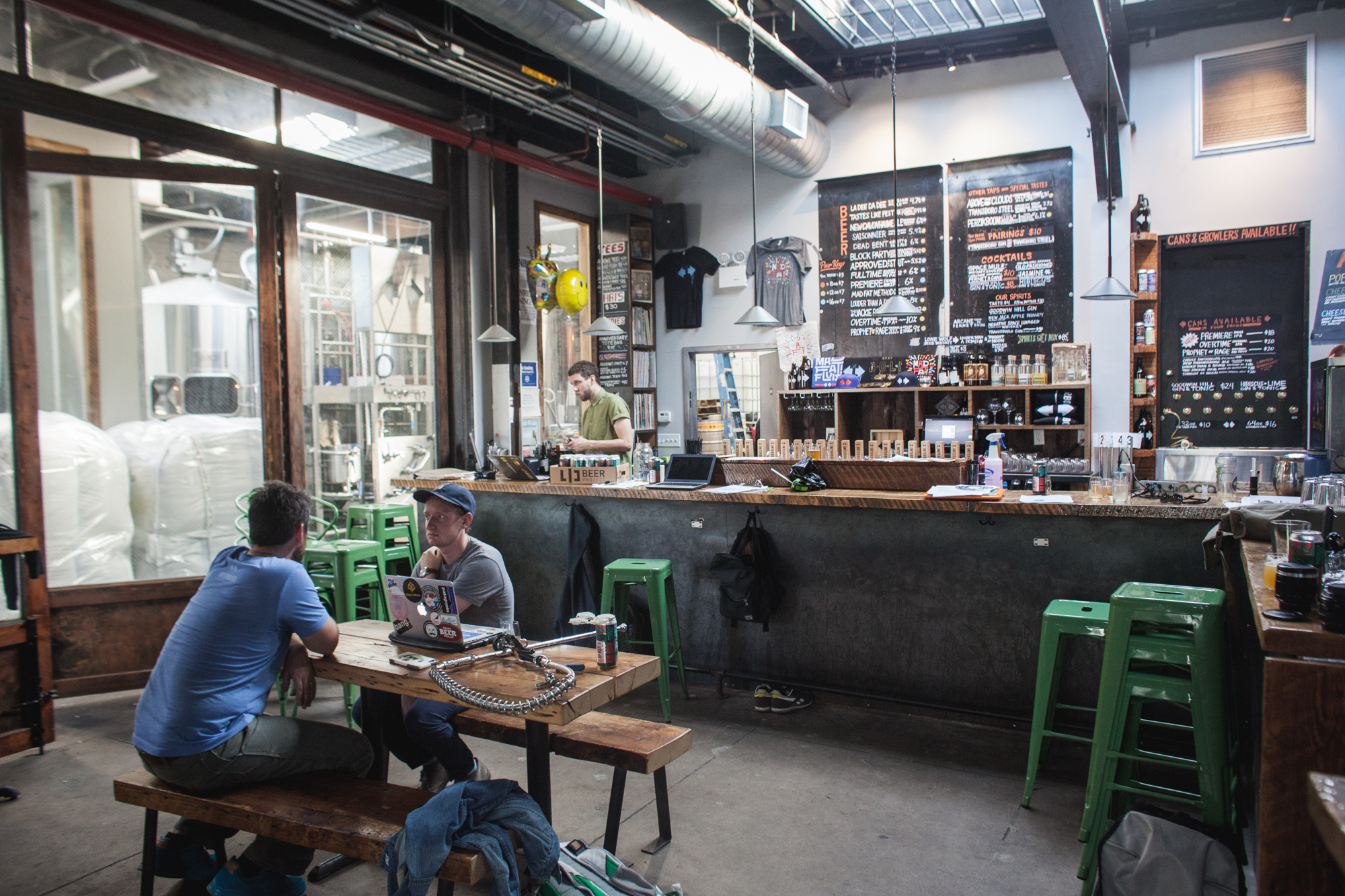 Interboro's co-founder Jesse Ferguson used to run an acclaimed hip hop label before diving into the beer industry. Ferguson helped establish breweries like Carton and even worked a stint at Other Half before opening Interboro alongside Laura Dierks. Dierks brought the experience in spirits to Interboro Spirits & Ales, helping to solidify Interboro not only as one of the city's best craft breweries, but also one of the best craft distilleries. The taproom is a short walk from Grimm so make a beer crawl out of it and enjoy one of the canned cocktails or a great juicy IPA on tap.
Liked this article? Sign up for our newsletter to get the best craft beer writing on the web delivered straight to your inbox.