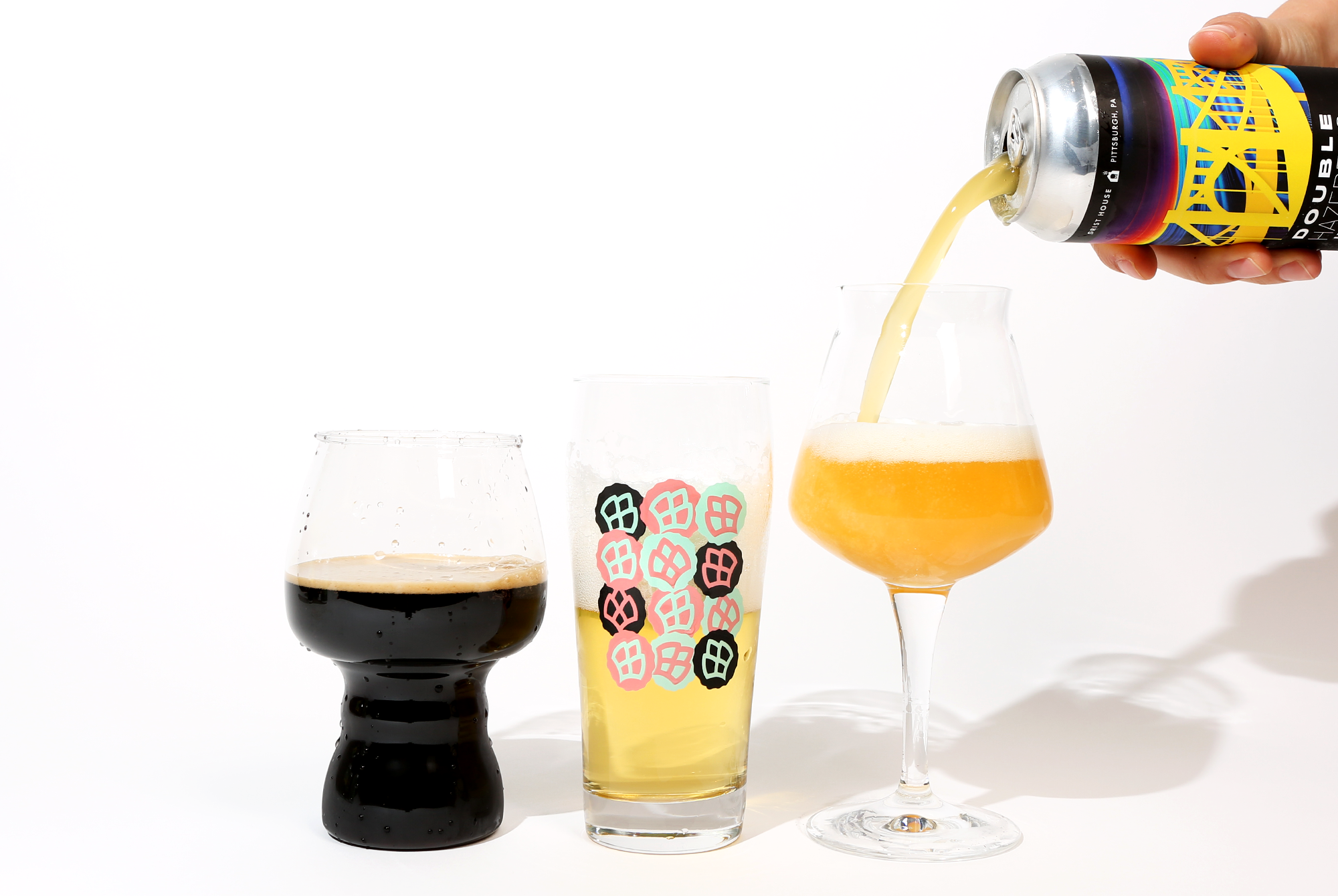 Photo by John A. Paradiso
Life can get a little boring when you spend all your time drinking your favorite beer out of the same glass. With the pandemic forcing us to stay at home, we're taking a look inside our own kitchen cabinets and giving our glassware an upgrade. Because we could all use some excitement in our lives from our favorite everyday things. From the best pint for your IPA, to a unique upside-down beer Pilsner design, to a throwback to one of our classic tekus, we have a beer glass for all your favorite craft beers.
Below, we picked the eight best beer glasses for you and your beer-loving friends.
The Most Environmentally-Friendly Beer Glass
Fermented Reality Outdoor B Cups®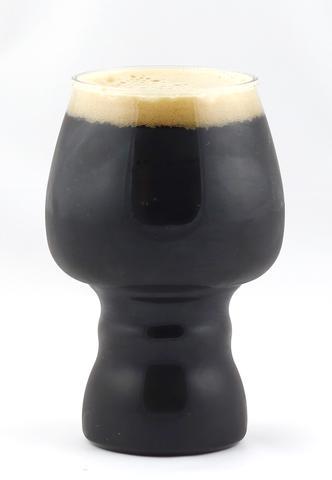 To our favorite beer geeks, we have the glass for you. From a camping trip with the family to a fun fishing trip, you can take this versatile beer glass anywhere. These cups are eco-friendly, reusable, and dishwasher safe. Whether you want to drink an IPA or a stout, Outdoor B Cups let you enjoy your favorite beer responsibly. Cheers to craft beer!
The Beer Glass for Hype Lords
Rastal Teku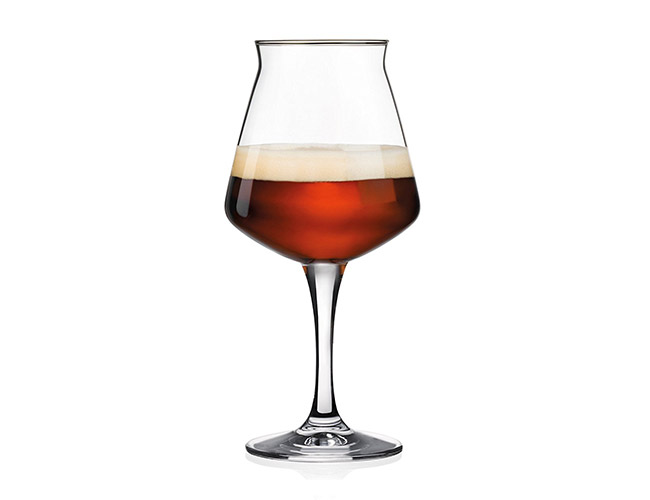 For the uninitiated beer drinker, a teku beer glass may be a foreign concept. But the Rastal Teku has taken the craft beer world by storm in the last few years–and for good reason. With it's shaped sides, wide mouth, and dependable stem, the teku accentuates the flavors and aromas while keeping your hazy IPA or fruited sour pleasantly chill. It might not be the easiest glass to clean and will require some dedicated shelf space, but the teku is hands-down one of the best beer glasses.
The Best IPA Glass
Spiegelau IPA Glass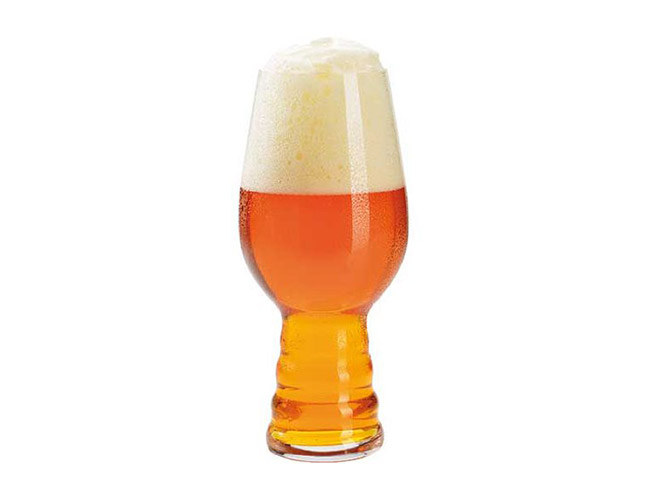 It's a warm summer night, there's a slight breeze. You just finished dinner and are listening to *insert music that people from Hop Culture would appreciate and love*. You're thirsty. What do you do? Grab your Spiegelau Classics IPA Glass and pour a delicious 19 oz of your favorite IPA. Dishwasher safe and sturdy, this glass is a great addition to your favorite barware.
The Best All Around Glass
Hop Culture Logo Willi Becher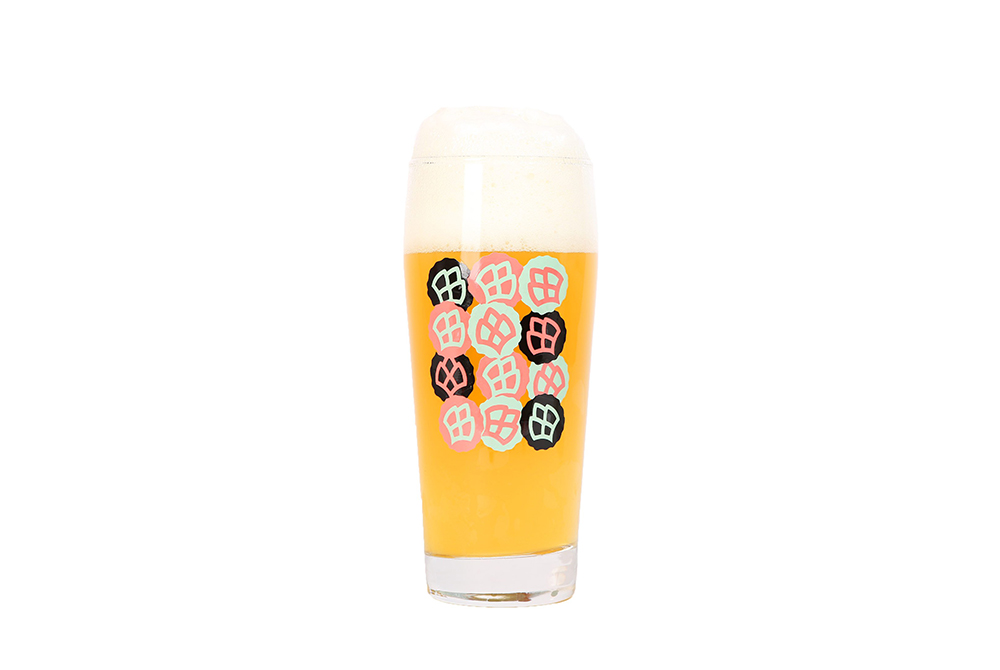 Although we're big fans of the teku, we've quickly become enamored of the Willi Becher, a gently curved pint glass. Where the classic shaker pint glass is rigid and stale, the Willi Becher provides a beautiful home for your beers. From hazy IPAs to pilsners to stouts, the Willi Becher can handle any beer. (We even use it for cold brew occasionally.) We added our own personal touch to this Willi Becher glass. Grab yours before they're all gone!
The Glass That (Almost) Never Spills
Eparé Pilsner Glass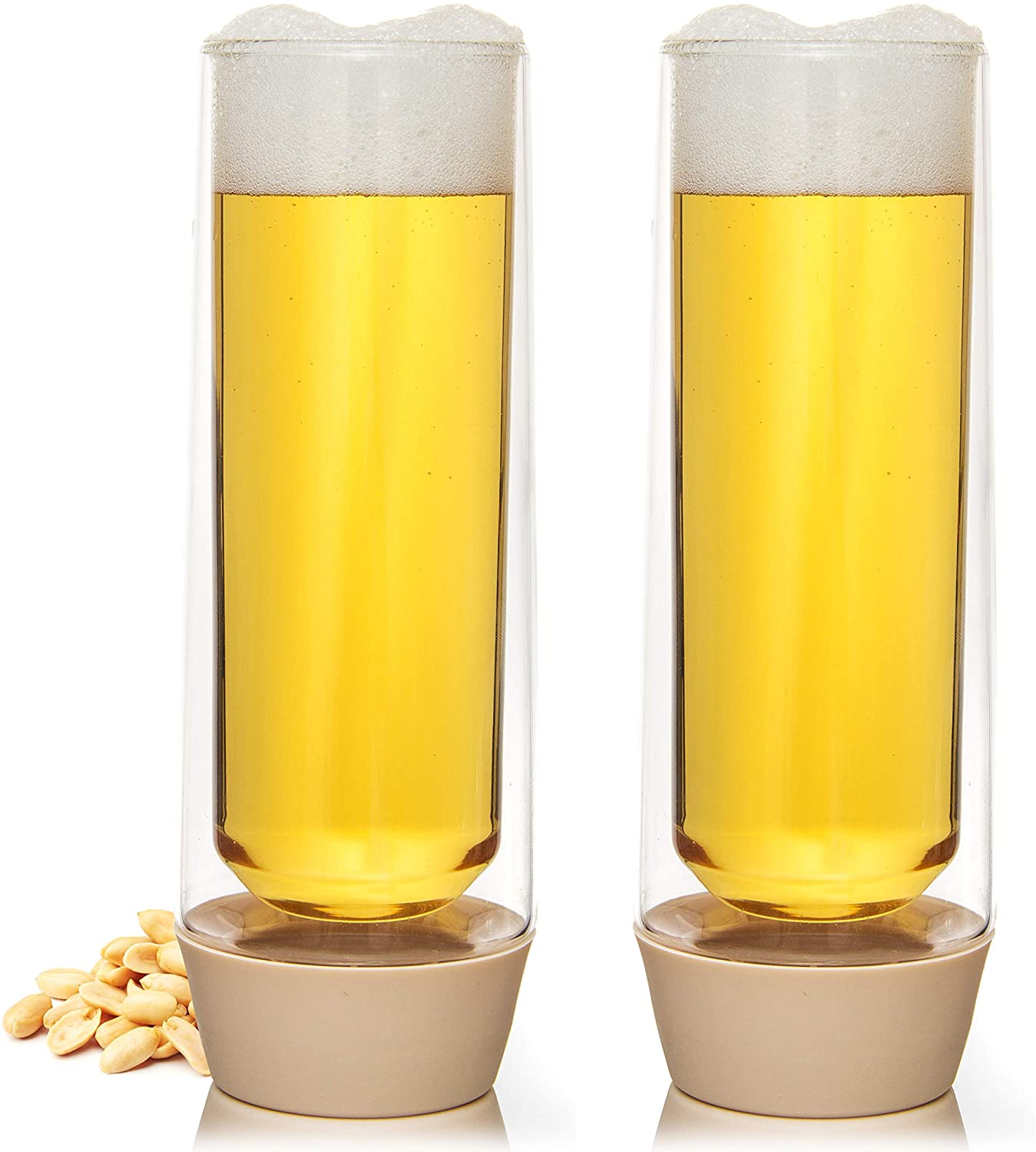 There's no need to cry over spilled beer with these 12oz Insulated Pilsner glasses. With a double-walled design, no beer will go to waste from any spills, allowing you to enjoy every sip of deliciousness from your favorite beer. This glass is perfect for a summer day by the pool or a BBQ at a friend's house (while social distancing of course!)
The Perfect Gift-Giving Beer Glass
Dragon Upside Down Beer Glass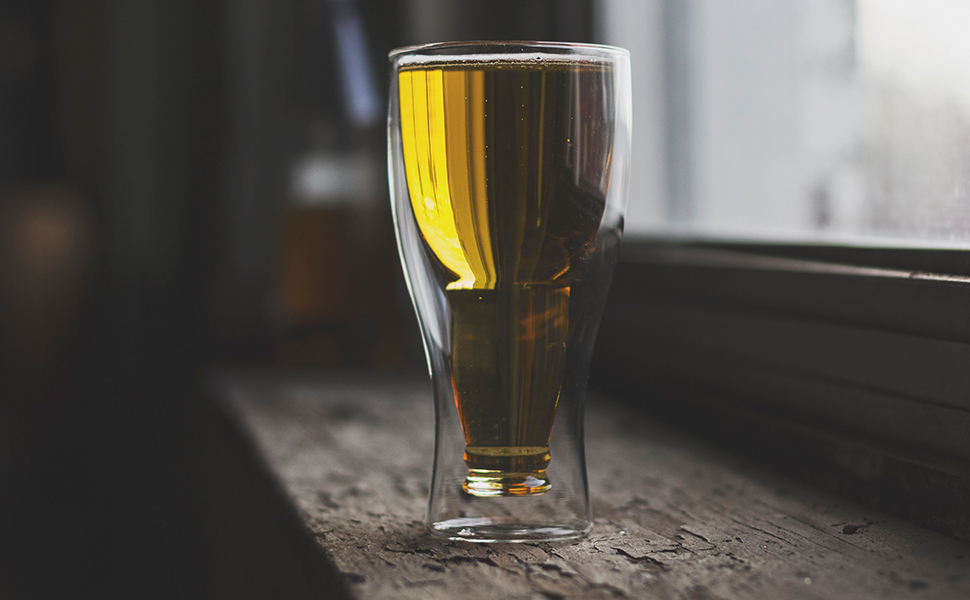 Anything upside down is arguably more fun and exciting than being right-side up. (Well, except maybe if you're Mike and Eleven living in the alien-infested town of Hawkins, IN in the 1980s.) Dragon Glassware offers the excitement of drinking a beer upside down (almost). Give this unique glass for the perfect birthday or Father's Day gift. The double-walled insulation will help keep the beer colder longer, and the unique shape makes drinking the beer a little more exciting than a typical glass. Bottoms up!
The Nerdiest Beer Glass
Periodic Table of Beer Glass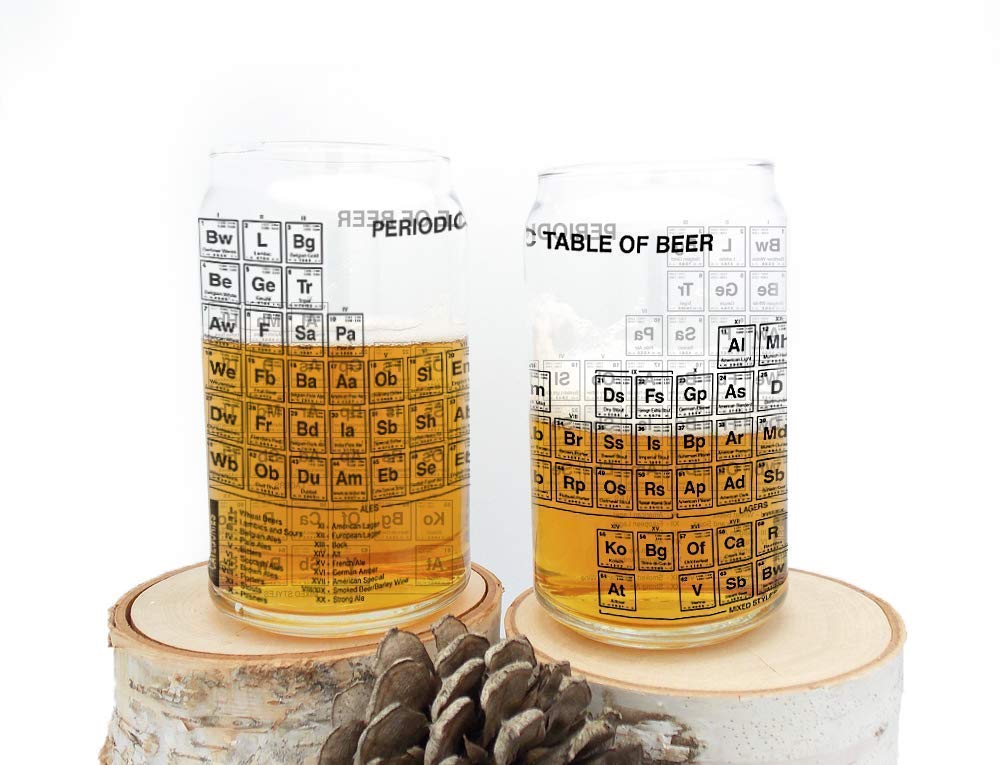 Calling all scientists for this unique pint glass. The Periodic table on the glass showcases all beer styles categorized and designed to read just like the elements of its scientific counterpart. Black Lantern gives beer lovers and enthusiasts the opportunity to drink and feel like a scientist.
The Tasting Flight
Craft Beer Flight Set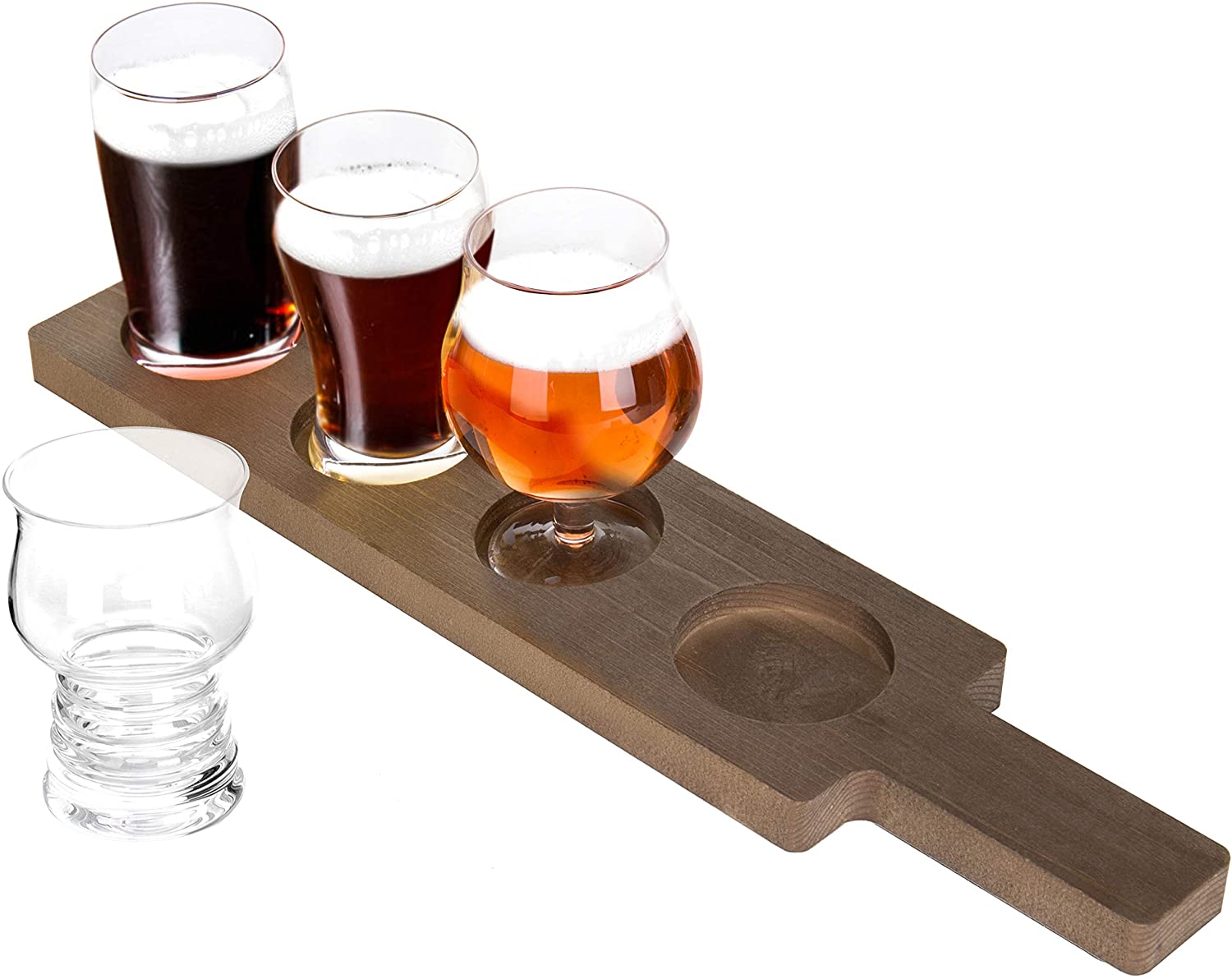 With breweries closed due to the COVID-19 pandemic, this craft beer tasting flight set makes you feel like you're drinking at your favorite taproom. Complete with a wooden display board, one Belgian beer glass, one hard cider glass, one standard beer draft glass, and one pub glass, this set lets you try a variety of beers, whether you picked them up at your local taproom or even ordered them from a delivery site like Tavour (one of our favorite apps to get beer delivered right to our home). The next time you're hosting a game night, event, or even just drinking at home with your significant other, be sure to show off this beautiful tasting set.
Unless otherwise noted, all of the products featured on Hop Culture are independently chosen by our editorial team. However, Hop Culture may earn a commission from purchases made through affiliate links on the site.
Liked this article? Sign up for our newsletter to get the best craft beer writing on the web delivered straight to your inbox.