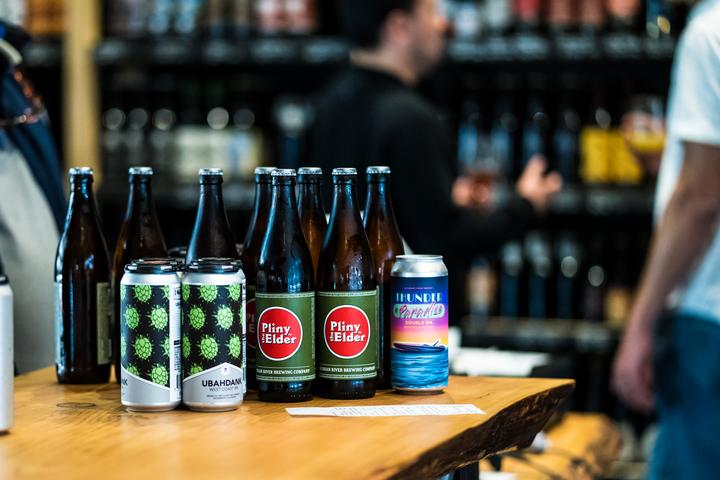 Remember perusing the candy aisle as a kid? Rows upon rows of brightly colored temptations begging to be plucked from their perch by your grubby little hands. Whether you were a fruity Skittles fanatic or a chocoholic Reese's Peanut Butter cup lover, the thrill of the hunt never failed to excite.
As adults, that's exactly how we feel when we find a well-curated, expertly-run bottle shop. Stepping through those doors and catching a glimpse of aisles jam-packed with cans of juicy beer and 750mL bottles of Crooked Stave – well anything – makes us feel like a kid in a candy store all over again. We couldn't keep all these grownup gems to ourselves, so we're sharing with you our favorite bottle shops of 2018.
Honorable Mention
Kill the Cat
43 Brick Ln, London | +44 20 3105 8194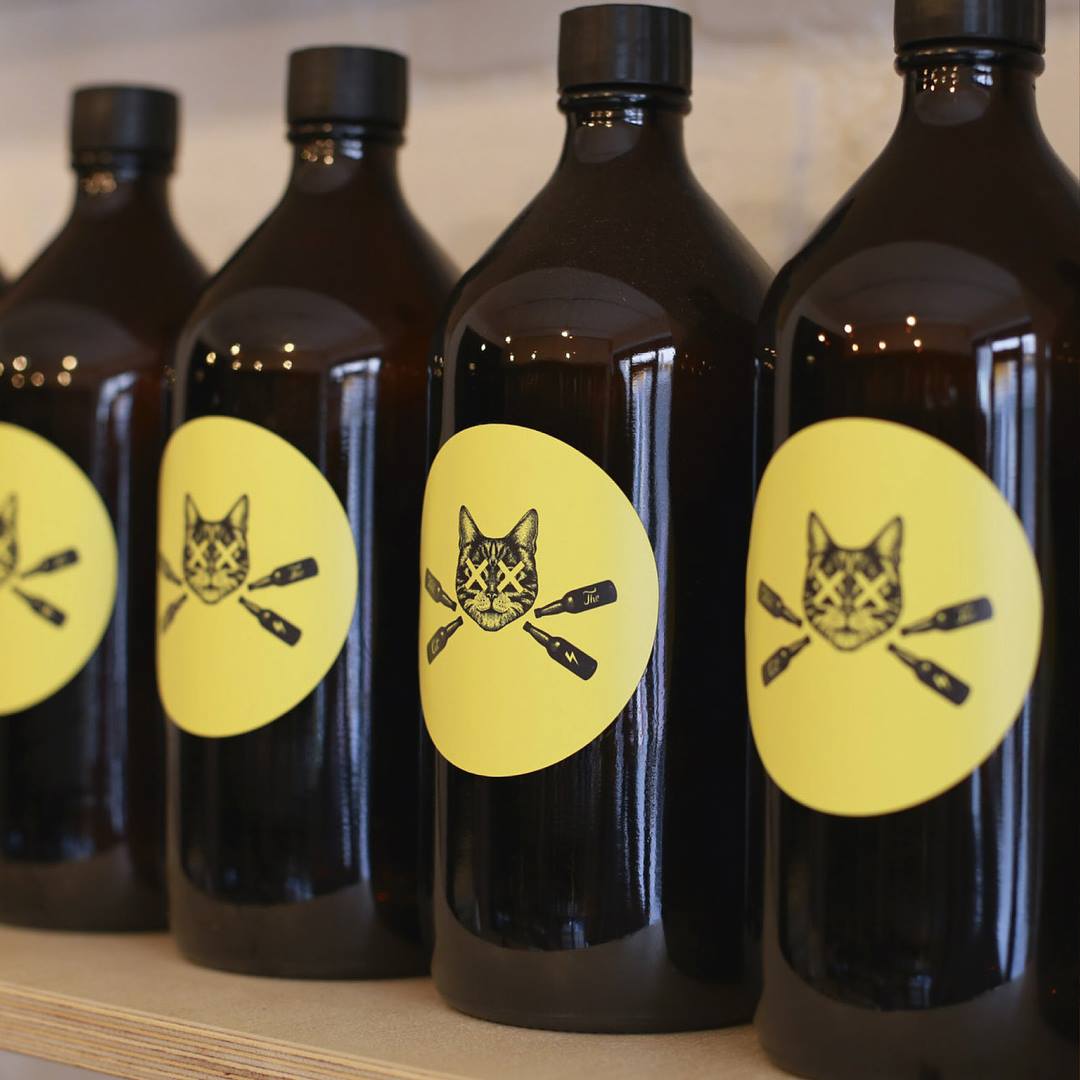 We typically limit our end of the year lists to American breweries, bars, and bottle shops. We spend most of our year within the U.S., after all. But, on a recent trip to England, I came across Kill the Cat, which quickly became a favorite of mine. There are only a couple of taps and the space is tiny, but the selection is expertly curated and organized from most accessible to most complex. You'll find quality, fresh beer from some of Europe's best breweries and there are often rare gems to seek out. If you happen to be traveling through London, stop by. -John A. Paradiso
The Best Bottle Shops of the Year
Belmont Station
4500 SE Stark St, Portland | (503) 232-8538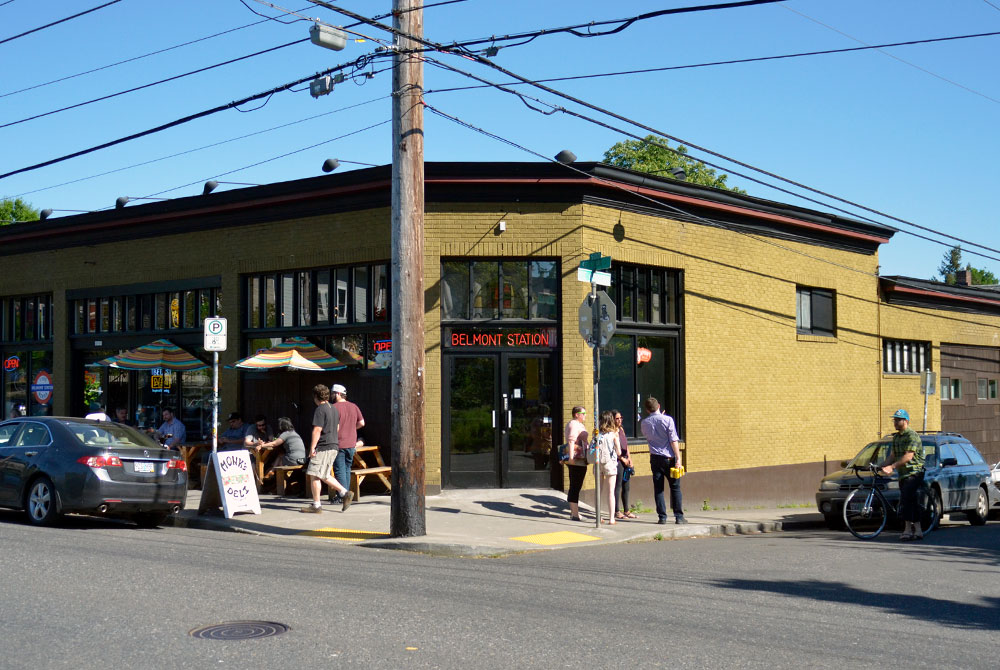 To be considered the best bottle shop in one of the best beer cities in the country is a title fit for a king. Belmont Station carries the crown honorably with over 20 years of experience in the beer game. A selection of 1,400 beers makes up the core of this Pacific Northwest poster child. Plus, the adjacent Biercafe includes 24 rotating taps pouring world-class beer. -Grace Weitz
State of Beer
401 Hillsborough St, Raleigh | (919) 546-9116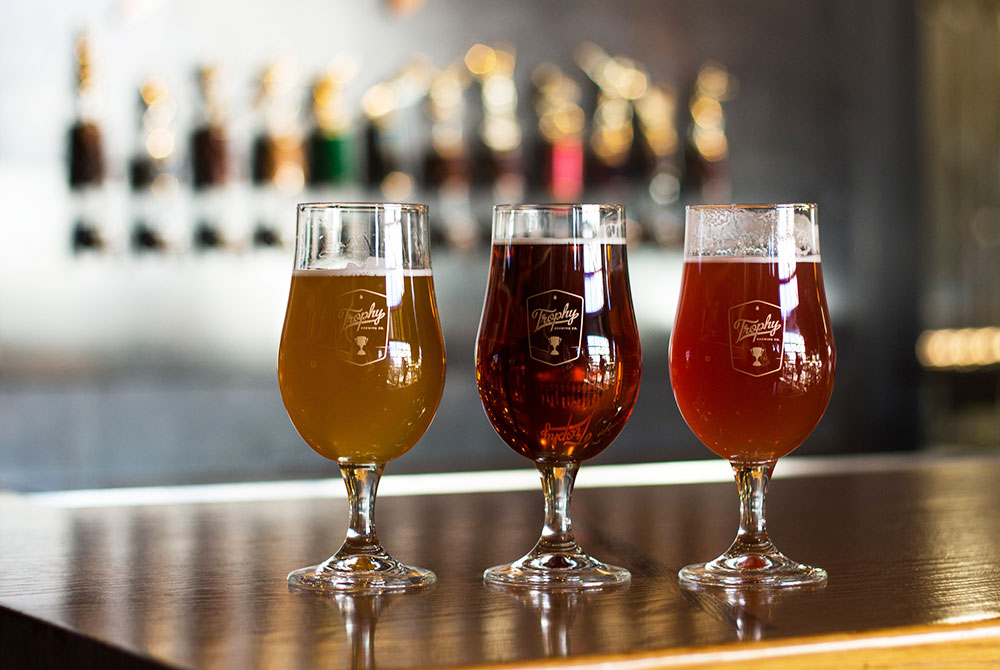 I discovered State of Beer on my most recent trip to North Carolina. It's a great little bottle shop tucked between an elementary school and a running store. The bartenders play records provided by a local record store and have a little tap list/charcuterie menu to keep you sated while you shop. Plus, some serious heavy hitters were in stock–Scratch, Holy Mountain, amazing Belgian imports, Plan Bee, and Fonta Flora–and they have a "pulled from our cellar" section for those looking to get into vintage bottles. Stop by on your next visit to the Triangle. -John A. Paradiso
Small Batch Liquors
4340 Tennyson St. | (303) 993-8600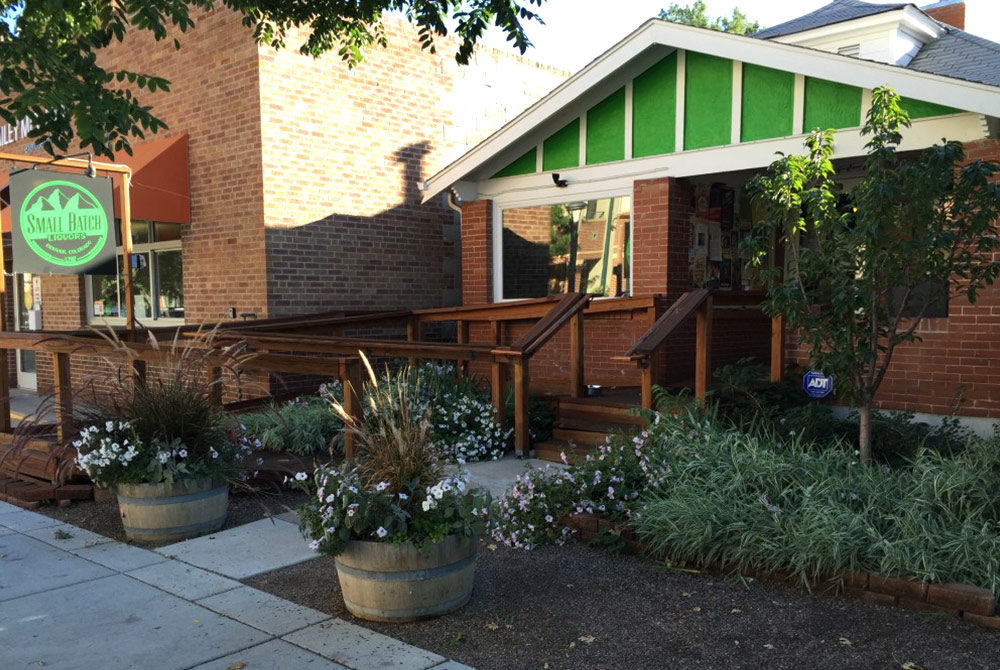 The stylish Small Batch Liquors in the Berkeley neighborhood of Denver features a focus and intentional list of amazing beer, with frequent appearances from Jester King, TRVE, and Weldwerks. Plus, you'll see occasional drops from folks like Brewery Bhavana and Casey. The selection is limited but the Small Batch staff knows their stuff and are always happy to steer you in the right direction. -Kenny Gould
City Beer Store
1148 Mission St, San Francisco | (415) 503-1033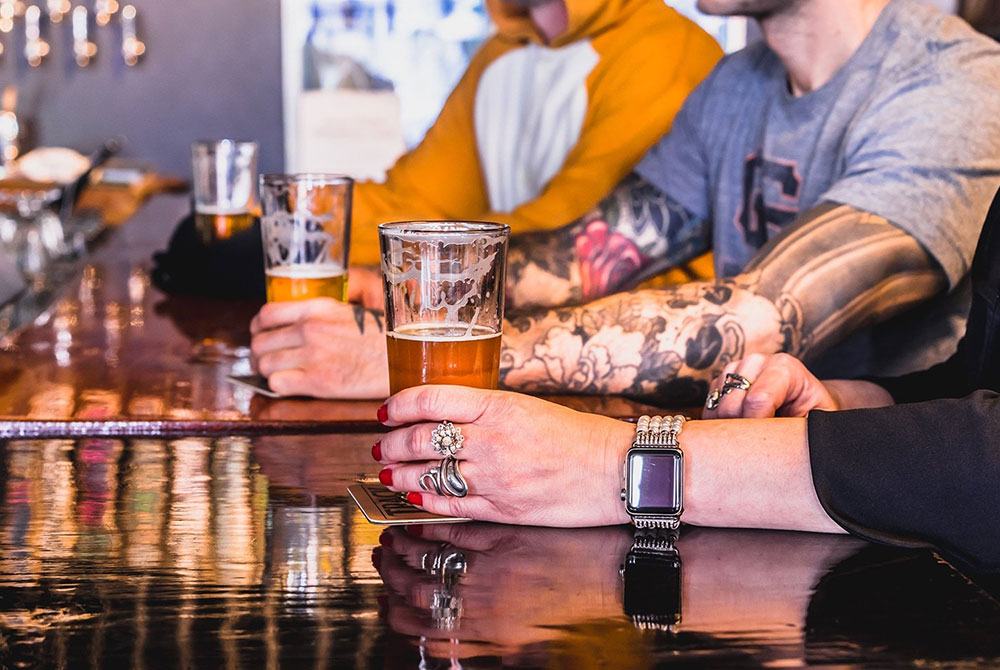 With a tasting bar right inside the bottle shop you can sip on a beer while you browse the shelves. And City Beer Store is just a couple blocks away from local favorite Cellarmaker Brewing Co. We managed to do a little beer crawl between the brewery and the bottle shop when we visited for our Oakland festival. City Beer Store is a must stop for a craft beer lover in the Bay Area.– Olivia Hurley
Beer Karma
470 Union Ave | (914) 494-0279
The building that houses Beer Karma has been in owner Dan Lamonaca's family for generations. But he didn't turn it into one of NYC's best bottle shops until last year. Lamonca keeps Beer Karma loaded with excellent beer to-go as well as a solid taplist. Swing by and tell Dan we say hi. -J. Travis Smith
The Beer Temple
3173 N Elston Ave, Chicago | (773) 754-0907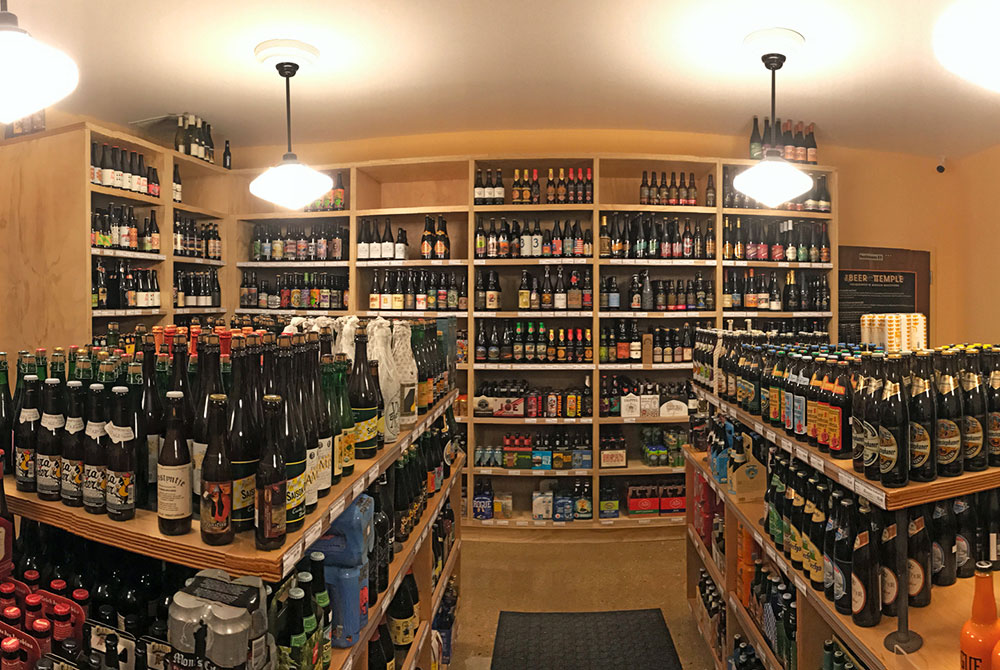 Here the Chicago taproom and bottle shop's tagline says it all: Beer to revere. A quiet stalwart in the Avondale neighborhood since 2013, The Beer Temple's owner, Chris Quinn expanded the business last year to include a taproom. The beer selection is famously rivaled only by Quinn's expertise and knowledge. Keep a sharp eye when scanning the shelves, Quinn has been known to sneak some white whales in among the already superior selection. -Grace Weitz
The Wine Thief & Ale Jail
1787 St Clair Ave, St Paul | (651) 698-9463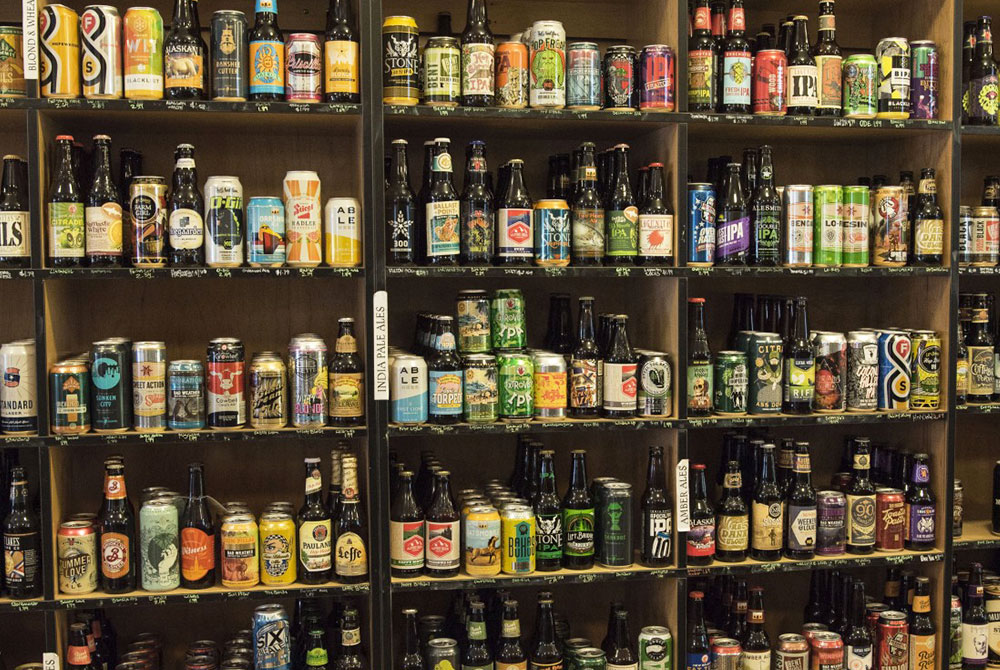 If you look at 3,000 piece puzzles with joy or relish alphabetically organizing and your bookcase, then The Wine Thief & Ale Jail is your heaven. With over 300 beers packed on the shelves waiting for you to grab and create your own six-pack, this Groveland neighborhood spot features some of the best local and nationwide beer up for grabs. Bonus: While you're in the area, head down the street to The Nook to scarf a Juicy Lucy, Minnesota's iconic version of a hamburger stuffed with molten cheese. -Grace Weitz
Alphabet City Beer Co.
52 A Carmine St | (212) 633-2337
ABC Beer Co. is one of our favorite spots in the city. Owner Zac Mack has been in the industry for awhile and is extremely knowledgeable. Walk in with no idea of what you want, and he'll send you out with some great selections. ABC Beer Co. also happens to be next to one of our favorite wine bars (LOIS), so you can make an afternoon trip between the two. -Olivia Hurley
Fort Point Market
369 Congress St., Boston | (617) 426-9988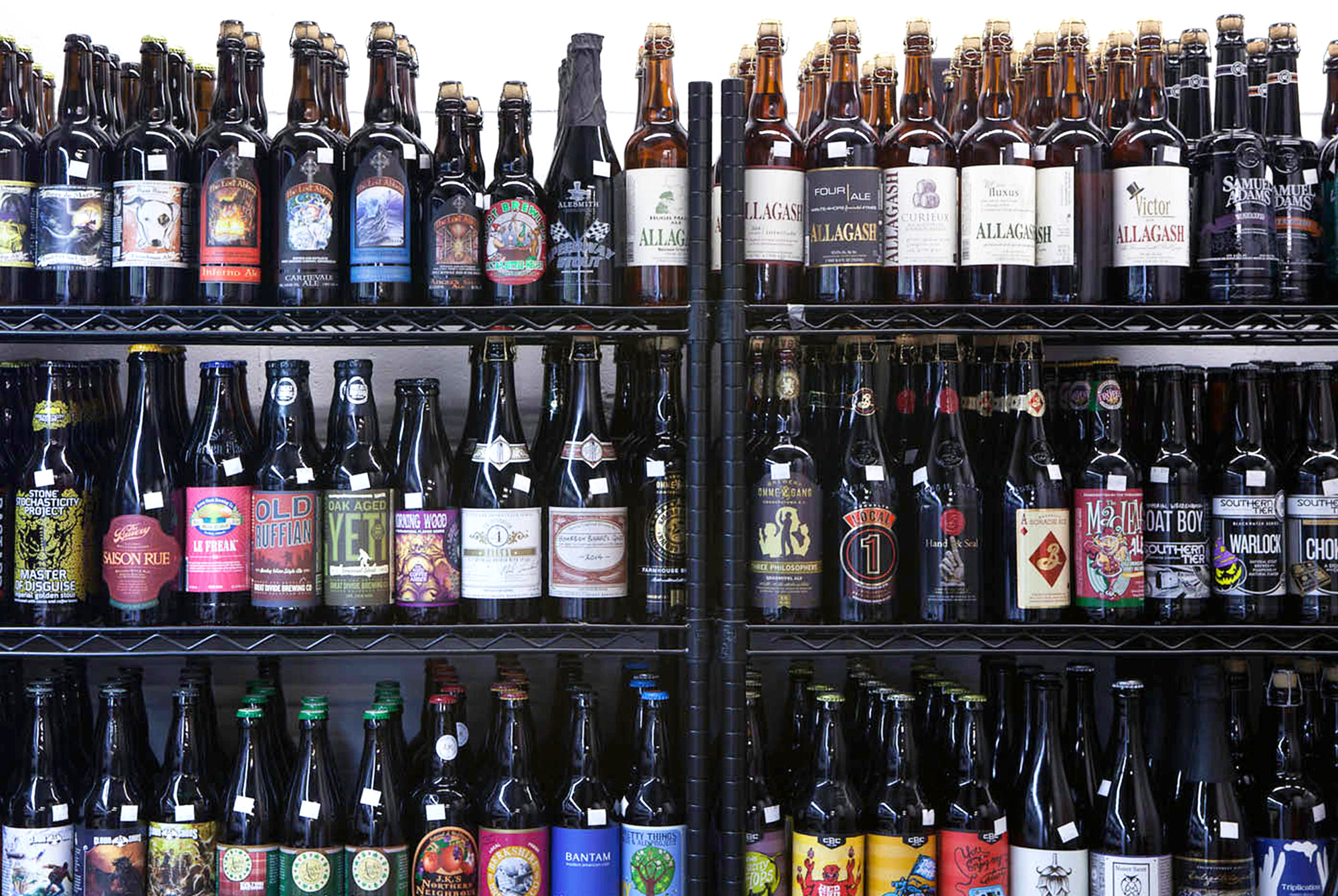 This unassuming specialty foods market, grocery store, and bottle shop boasts a surprisingly robust craft beer selection. I found a couple bottles of Pretty Things (RIP) well after Dan and Martha had shuttered their gypsy brewery. Peruse the shelves for a few rare gems before heading to nearby Row 34 for draft pours and oysters. -John A. Paradiso
Bier Cellar
299 Forest Ave, Portland | (207) 200-6258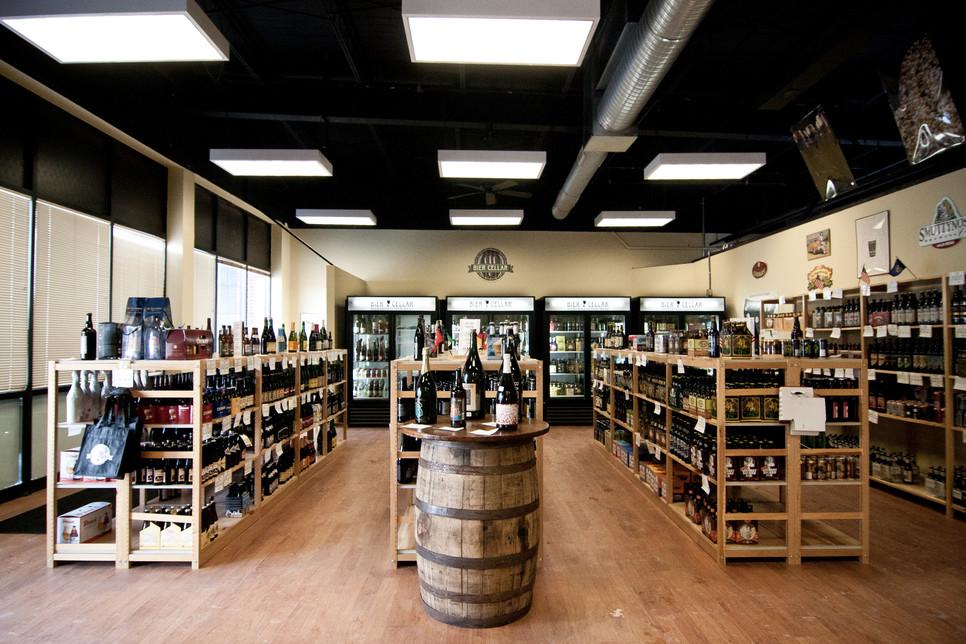 Already making the cut for one of our favorite beer cities in the country, Portland, ME isn't just home to great breweries. To stock up on the best New England has to offer head to Bier Cellar. Driven by knowledge, the staff has curated shelves full of Maine's best. Ask them for help or cruise the aisles on your own. Either way, we guarantee you won't leave empty-handed. -Grace Weitz
Liked this article? Sign up for our newsletter to get the best craft beer writing on the web delivered straight to your inbox.