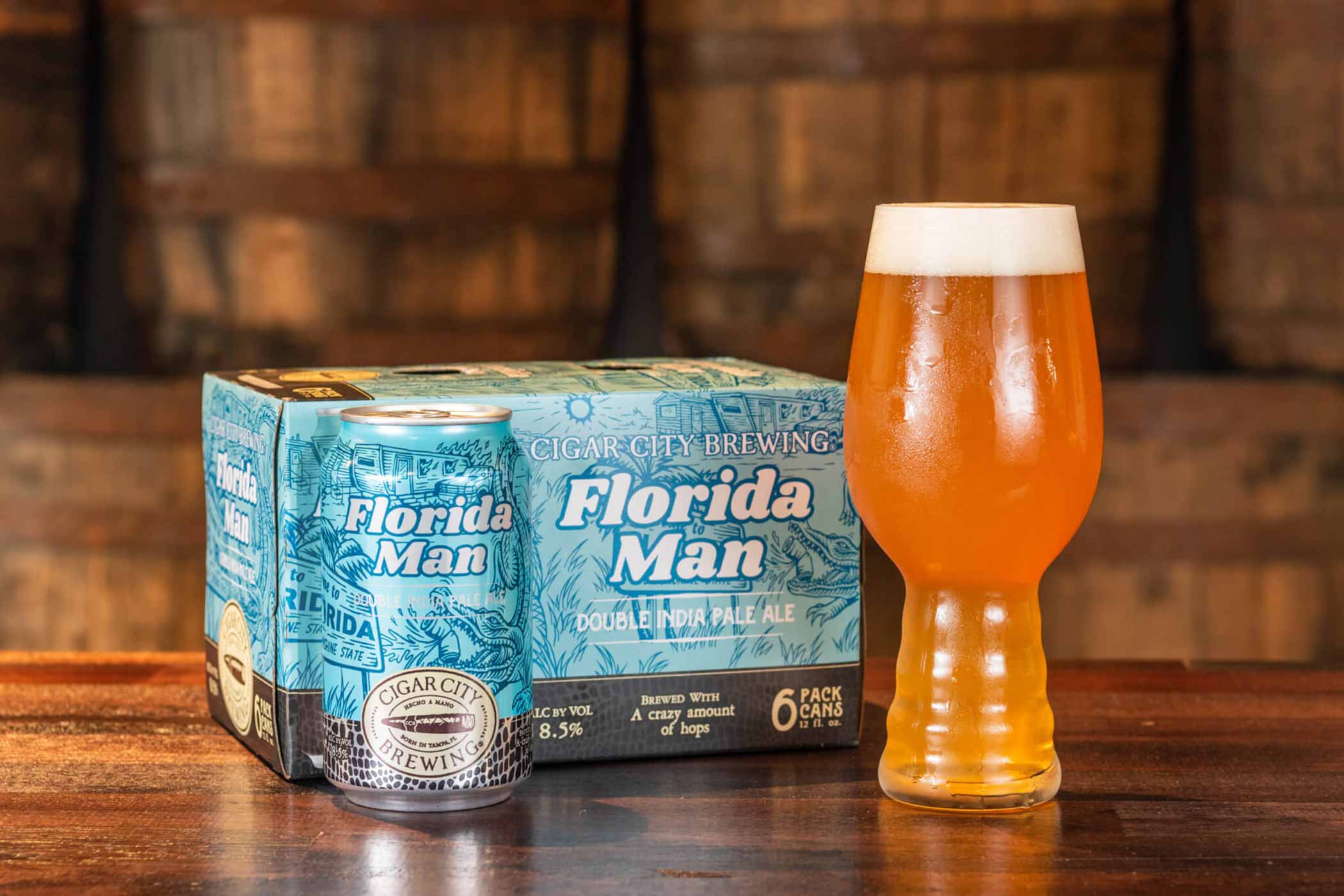 Photography courtesy of Cigar City Brewing
We're still feeling the glow from celebrating National IPA Day at the beginning of the month (Thursday, August 4th, 2022, to be exact). Accordingly, we thought we'd keep the party hopping (get it 😜).
Yes, we know beer puns are so 2010—just like Centennial hops, right?
But there is nothing funny about how much we love double/imperial IPAs.
Like cranking up the volume on a single IPA, double IPAs are often characterized by a higher hop intensity and amped-up alcoholic strength. These beers assault the senses with fresh hop character, extra juiciness, and a strong bitterness.
We often attribute the renown owner and brewmaster of Russian River Brewing Co., Vinnie Cilurzo, with inventing the style. In 1994, while working on his first beer for Bling Pig Brewery in Temecula, CA, Cilurzo decided to double dry hop what became known as Inauguration Ale.
Later, Cilurzo carried his innovations over to Russian River where Pliny the Elder became one of the most highly regarded DIPAs and iconic beers in the country.
Today, breweries coast to coast have powered up their IPAs. And while we love highly coveted versions from breweries such as Monkish, Other Half, Tree House, and so many more, we always think there's something to be said for a few mainstream iterations.
See, while those highly regarded options are amazing, they can often be hard to find, selling out in limited batches within weeks or even hours.
On the other side of the spectrum, these widely available DIPAs are ones that you're likely to find in your corner bodega or neighborhood supermarket. They'll satisfy the dankness you crave without breaking your back to source them.
We consider that a win-win.
Below you'll find a ranking of our favorite double IPAs you can find in a store near you.
Hop Culture's Picks for the 10 Best Double IPAs Available in Most Stores Right Now
Bell's Brewery* Double Two Hearted® Ale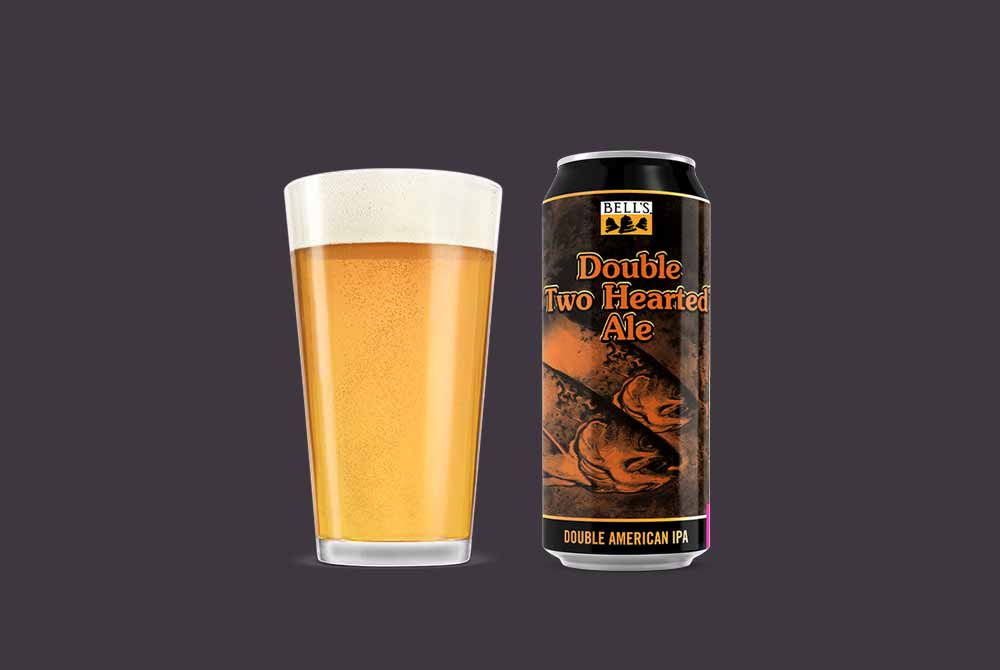 In 1997, Bell's Brewery debuted its now-epochal Two Hearted® Ale. Double Two Hearted® takes inspiration from one of the most iconic beers in America, upping the hops and ABV.
With two and half times the bulk of Centennial hops, Double Two Hearted clocks in at 11% ABV. Let's just say, it's an intense drinking experience.
Big notes of pine, orange, and grapefruit make this one dank double IPA. Yet the beer keeps what made folks across the country love the original Two Hearted Ale.
You can find Bell's in forty-three states plus Puerto Rico. Use Bell's Beer Finder to locate a Double Two Hearted Ale near you.
*Editor's Note: In 2021, Bell's Brewery sold to New Belgium parent company Lion.
Cigar City Brewing Company Florida Man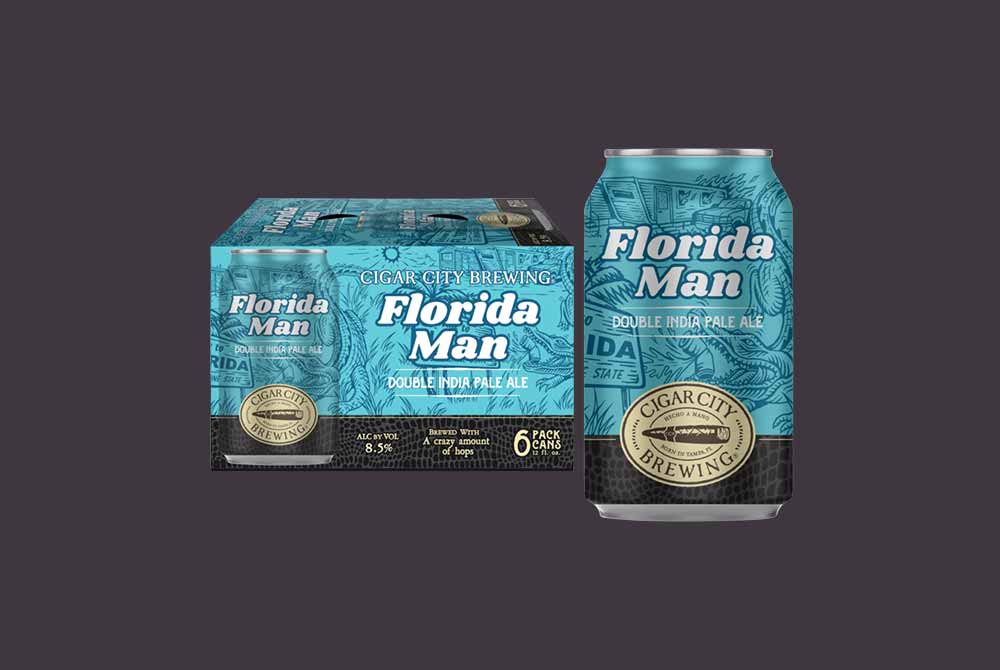 While Cigar City's exemplary Jai Alai may be the second best-selling craft beer 6-pack can in the U.S., according to national IRI reporting, the brewery's version of a double IPA shouldn't be overlooked.
Playfully called "the world's worst superhero" by the brewery, Florida Man is brewed with a "nearly criminal amount of hops," including Citra, Azacca, El Dorado, and Mandarina Bavaria.
Accordingly, the 8.5% ABV DIPA that hits 55 IBUs (unit that measures bitterness) bursts with big citrus character. In addition, Cigar City uses a unique Double IPA yeast that slices through the beer with peachy, stone fruit notes. Plus, a little bit of Canadian honey malt sustains the backbone.
While its little brother might be more widely known, this big brother DIPA is a superhero in its own right. Even as the "world's worst superhero," this is one of the best widely available imperial IPAs.
Distribution wise, in June 2016, Cigar City joined CANarchy Craft Brewery Collective (recently acquired by Monster Beverage Corp). This collective of independent brewers helped the Florida-based brewery expand distribution and increase shipments forty-three percent from 65,000 bbls to 92,000 bbls in 2017. Today, Cigar City reaches beyond thirty states, meaning wherever you are, you can most likely pick up a 6-pack. Go ahead, sit on the porch, and enjoy some fresh Florida Man.
Locate the store nearest to you with Florida Man through Cigar City's Beer Finder.
Dogfish Head 90 Minute Imperial IPA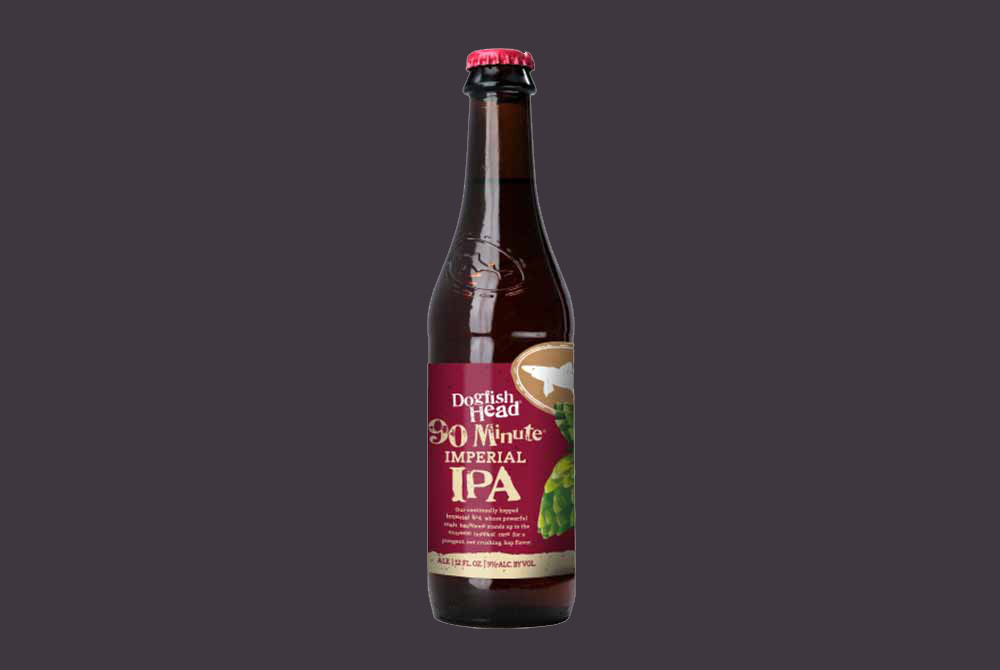 Get this: One of the most important American craft beers ever made is one you can likely pick up at the store down the street.
Yes, the beer that leveraged a revolutionary new hopping tactic is also one of the most widely available.
Wait, let's back up. Have you heard the origin story of this beer?
Back in the day, Dogfish Head Craft Brewery Founder Sam Calagione watched a cooking show episode focusing on soup. The video instructed home cooks to continuously season the broth over time as it simmered.
Calagione had a light bulb moment. What if he could do the same thing with beer?
Accordingly, he armed a thrift store electric football game over a brew kettle to shake hops into the boiling wort at a consistent rate. Calagione literally jerry-rigged this continual hopping technique from scratch.
90 Minute Imperial IPA gets a dose of repetitive hopping over the course of ninety minutes, brewing a beyond bitter beer with robust pine and citrus aromas and flavors.
A striking malt backbone stands up to the incredible hopping, but make no mistake, this is an imperial IPA through and through, reaching 9% ABV and 90 IBUs.
You can currently find this revered IPA in all fifty U.S. states and Washington, D.C. We recommend using Dogfish Head's Fish Finder to track down a 90 Minute near you.
Flying Dog Double Dog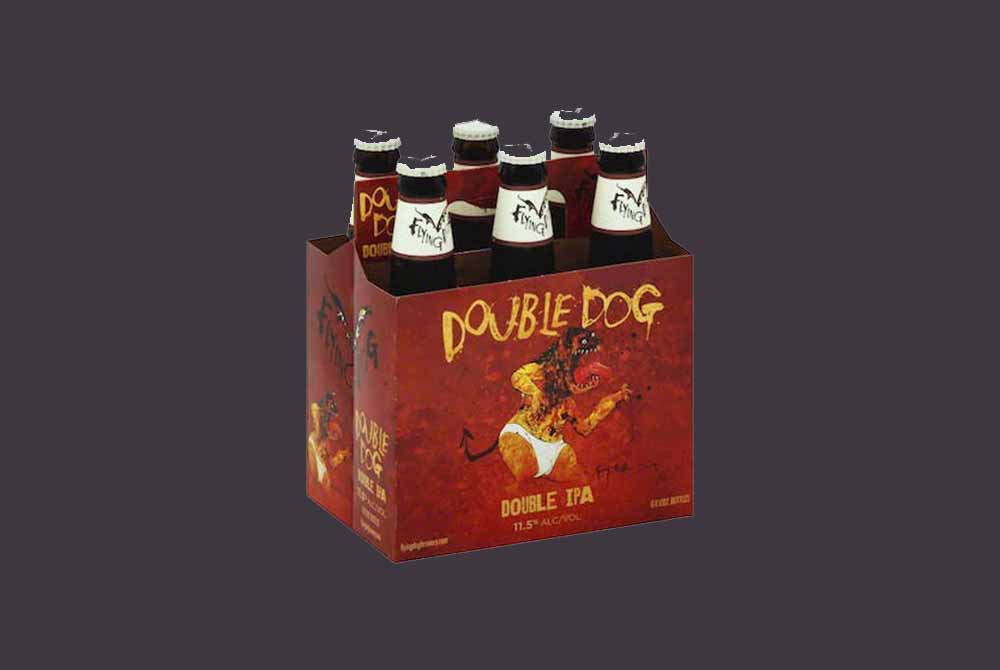 Flying Dog originally released this beer to celebrate their tenth anniversary. That in and of itself should tell you that this beer is something special. Joining the year-round lineup in 2009, Double Dog has continued to be a DIPA mainstay.
Light caramel malts lay a slightly sweet foundation, but again it's all about the hops here.
Columbus and Warrior provide pungent citrus piquancy that attempts to stand up to the incredible booziness of this beer.
Hitting 12% ABV, this beer really creeps way past double IPA territory, but we're not complaining. Just keep that in mind when you're cracking into a 6-pack.
Flying Dog's beers can be found in twenty-three states and Washington, D.C. Locate the store nearest to you with Double Dog through Flying Dog's Beer Finder.
Half Acre Navaja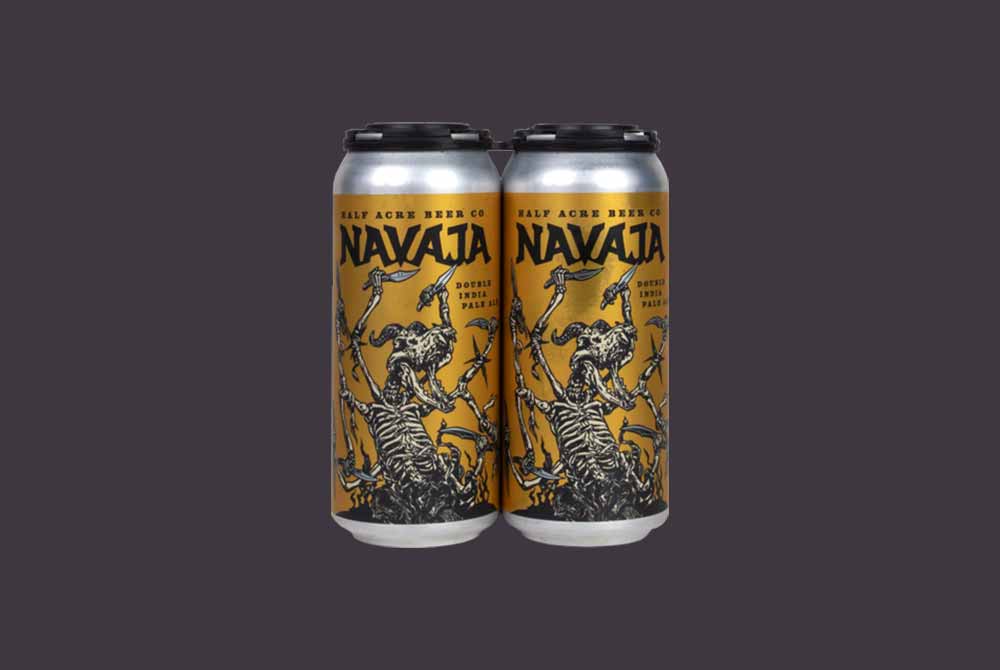 Another gargantuan DIPA, Navaja registers tens across the board—at 10% ABV and 100 IBUS, this is one bitter boi.
Luckily, Navaja gets a ten for flavor as well, deploying Golden Promise malt and Mosaic, Simcoe, Citra, and CTZ hops for a sunny, citrusy sip.
Due to the incredibly high bitterness here, we might consider the orange and grapefruit notes more like a ray of sun peeking through the clouds than a full-on citrus explosion.
Prepare your tastebuds for Navaja, one is probably enough to satisfy you.
Half Acre currently distributes in twelve states including: AZ, CA, CO, FL, IL, IN, MN, NJ, NY, OH, PA, and WI.
Lagunitas Maximus Colossal IPA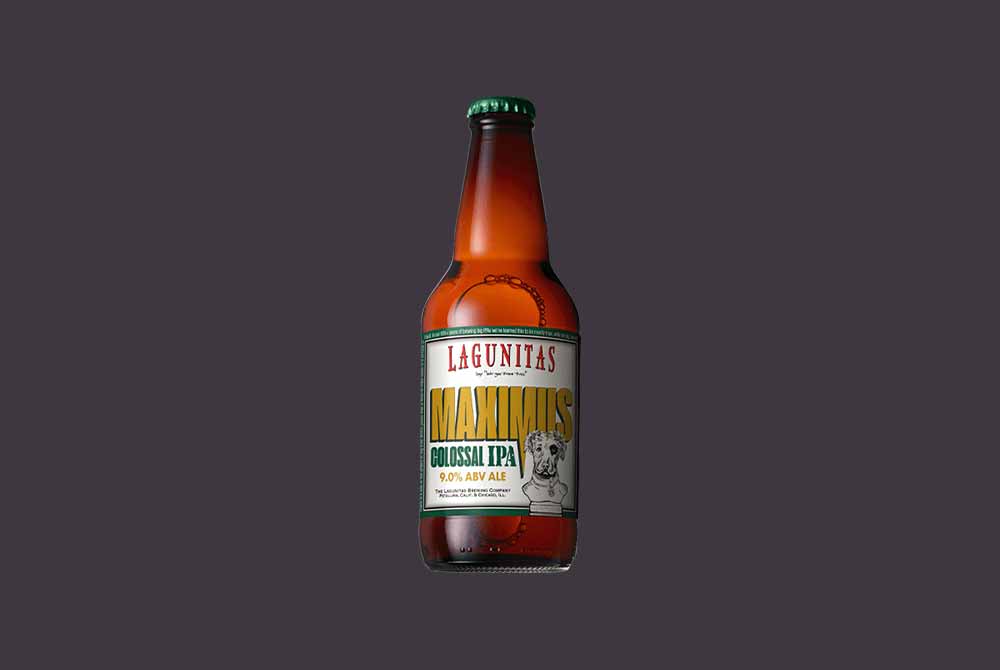 Another colossus of a beer, Maximus includes a massive dry hop of Simcoe and Cascade hops for a nice, subtly floral-laced beer.
Psych! We're talking about Lagunitas here. There is nothing subtle about this beer!
Maximus has, as the brewery writes in its Untappd description, "flavor so hoppy it threatens to remove the enamel from one's teeth."
That's right, Lagunitas considers Maximus "kinda like our IPA on steroids."
Accordingly, you're getting a beer ramped up in all areas—9% ABV, 61 IBUs, and tons and tons of hops.
Consider this beer one of those palate- (and brain-) exploding DIPAs that you can luckily find at a store near you.
Currently, Lagunitas distributes to thirty-two states, so to track down a Lagunitas Maximus Colossal IPA close by, use the brewery's Brew Finder.
New Belgium Voodoo Ranger Imperial IPA
In 2016, this pioneering brewery relaunched its core portfolio, introducing Voodoo Ranger as one of its flagships IPAs.
Since then, the IPA series has exploded, with five Voodoo Ranger SKUs ranking in the top-30 best-selling craft beers in 2021, according to IRI.
Voodoo Ranger Imperial IPA leverages a party of hops including Delta, Bravo, Centennial, Cascade, Calypso, and Mosaic to crank up to 9% ABV and 70 IBUs.
Or as New Belgium writes in its Untappd description, "a rare blend of choice hops creates an explosion of fresh-cut pine and citrus flavors for a complex, rich, and delicious flavor."
Look for Voodoo Ranger Imperial IPA across New Belgium's distribution in all fifty states plus Canada, Australia, Japan, South Korea, Sweden, and Norway. The best thing to do is to use New Belgium's Beer Finder to scout out a Voodoo Ranger Imperial IPA near you.
Odell Brewing Co. Myrcenary Double IPA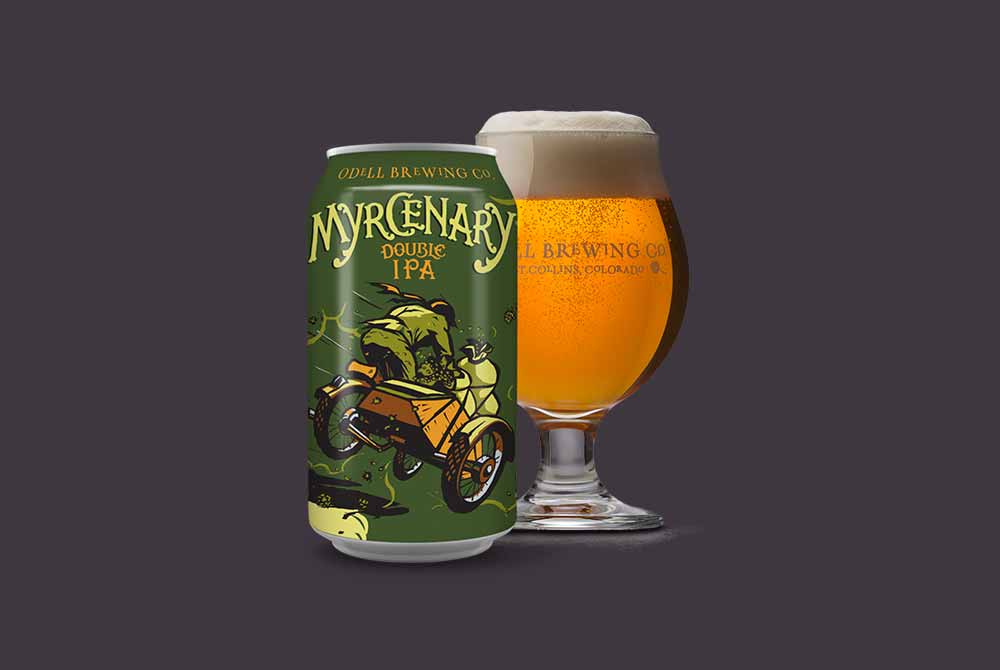 Two words come to mind here: tropical and bold.
Pretty typical for the brewery that makes iconic IPAs like Odell IPA and Mountain Standard IPA.
But there's nothing typical about Myrcenary, named for Myrcene, a primary component of those wonderful essential oils found in hops. A fitting name considering Odell calls Myrcenary their "tribute to those who revere the illustrious hop, and their unyielding exploit to craft hop-forward beers," as the brewery writes in the beer's Untappd description.
A blend of American hops known for high levels of Myrcene adds to Myrcenary's namesake, leaving a trail of mango, passionfruit, and pineapple on the palate. All lovely notes to complement Myrcenary's punishing 9.3% ABV and 80 IBUs.
Let's put it this way: If we had to drink just one double IPA on this list, we wouldn't want to skip this one.
Odell currently distributes in twenty states. To find an Odell Myrcenary near you, use the brewery's "Beer Finder" page.
Southern Tier 2XIPA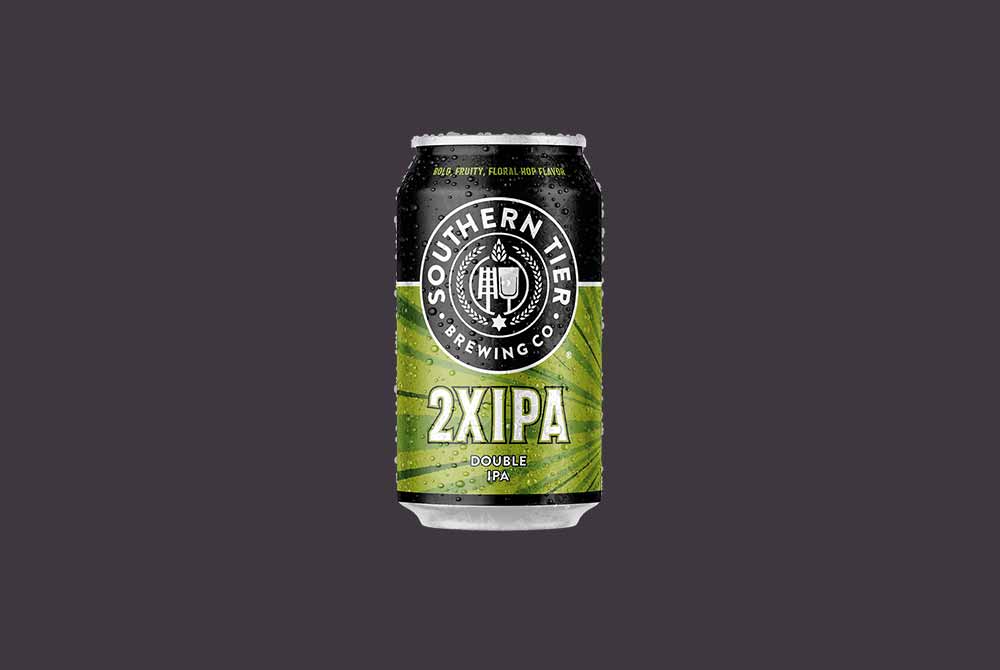 Like many of the aforementioned DIPAs, 2XIPA includes a heavy-handed dry hop to give this imperial IPA its buoyancy.
Pacific Northwest powerhouses Simcoe, Cascade, and Citra dominate in this beer hitting high notes of lemon, orange, and grapefruit on the way to a pithy 80 IBUs. But at only 8.2% ABV, this DIPA actually strays towards a lower alcohol content for imperial IPAs on this list.
All in all, Southern Tier considers this "an ale that demands reverence."
And we whole-heartedly agree.
You can get your hands on this DIPA across Southern Tier's entire footprint, which includes more than thirty states.
Check out Southern Tier's Beer Finder to find a 2XIPA near you.
Stone Ruination Double IPA 2.0 Sans Filtre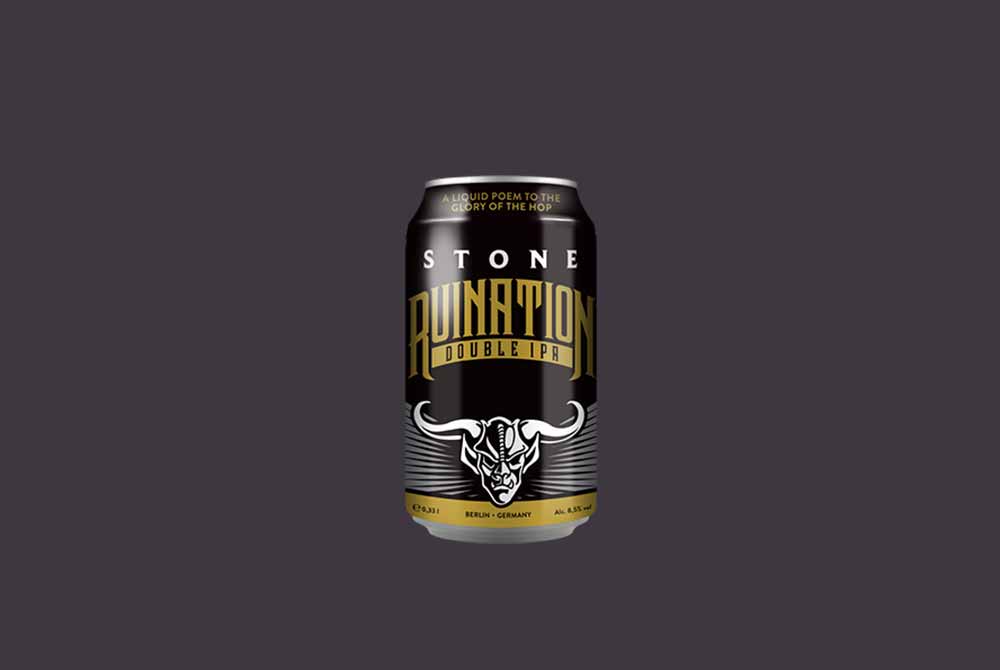 Stone calls Ruination Double IPA the "first full-time brewed and bottled West Coast double IPA on the planet."
This 2.0 Sans Filtre version is a bit of a refresh on the groundbreaking original, going into the bottle unfiltered (hence: sans filtre). Additionally, a massive dry hop helps Stone "squeeze every last drop of piney, citrusy, tropical, punk, metal, and hard rock essence from the hops that give this beer its hugely assertive character."
Those hops include: Magnum, Nugget, Centennial, Simcoe, Citra, and Azacca.
At over 100 IBUs, Ruination Double IPA 2.0 Sans Filtre pretty much lives up to its name, assaulting your taste buds with lots and lots and lots of hops from the first sip to the last.
Today, you can find Stone's beers in all fifty states. Check out the Stone Ruination Double IPA 2.0 San Filtre page and enter your zipcode in the box provided to find one close to you.
Liked this article? Sign up for our newsletter to get the best craft beer writing on the web delivered straight to your inbox.