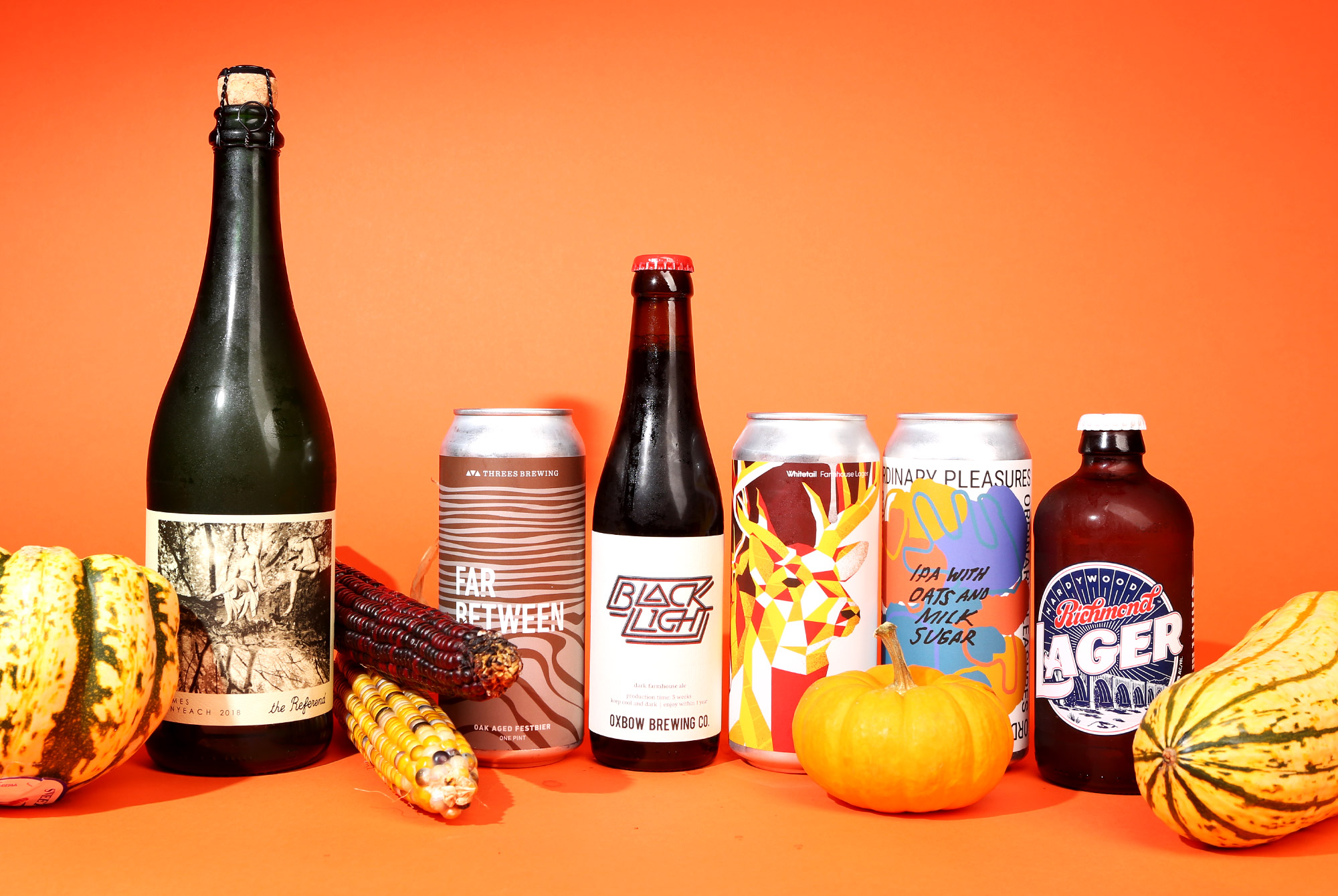 Photography by John A. Paradiso
Editor's Note:
This list represents a cross section of beers. Some are available around the nation. Others will be challenging to find anywhere but the brewery. Make it a fall treasure hunt and catch 'em all!
This is a paid, sponsored article presented by our friends at Ever Grain Brewing Co.
Gourds. Soup. Flannels. That's right everybody — it's fall.
For those who have been following along with these seasonal articles, you'll know I don't restrict certain beer styles to a definitive time of year. You don't exclusively need to drink stouts in the winter. Summer isn't just for crispy boys. And fall, in particular, welcomes all types of beer. Want to crack open a milkshake IPA? Go for it! Eyeing that tart saison? No one's stopping you. Whoever told you that you should only be putting back Märzens is wrong. (But I would still recommend some good Märzens.)
Here are our picks for the 20 best beers to drink this fall. Presented in alphabetical order by brewery.
Truepenny
Allagash Brewing Co. — Portland, ME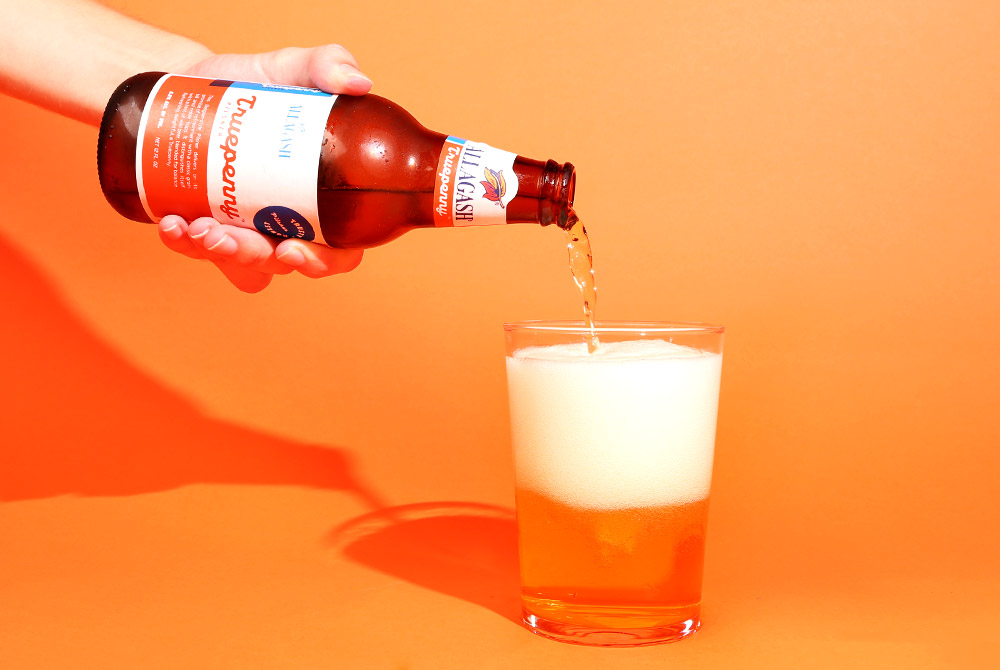 Pilsner– Some might argue that Allagash White is the perfect fall beer. I wouldn't disagree with them, but I'd politely recommend this Belgian-style pilsner. Allagash nailed this easy-drinking, noble-hopped lager, which has a touch of complexity as it's blended with a bit of wild beer; it's equal parts crowd pleaser and beer nerd delight. Break this out at the tailgate with a few burgers for a perfect afternoon.
Valley of the Heart's Delight
Almanac Beer Co. — Alameda, CA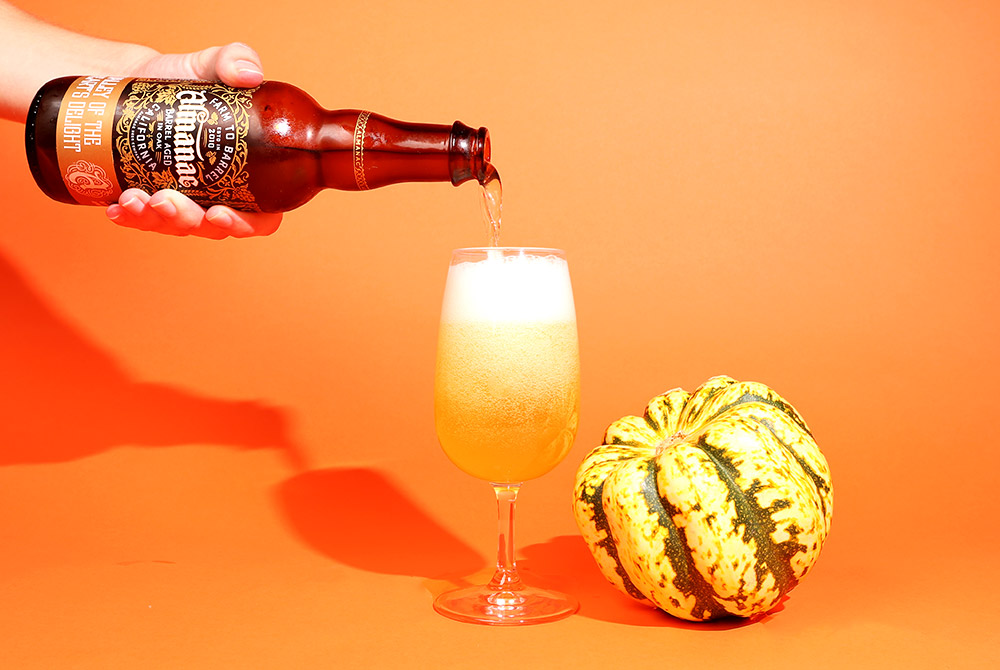 Sour– Though this beer makes use of apricots, which have a peak season at the end of spring/early summer, it wouldn't be out of place on the Thanksgiving table. Valley of the Heart's Delight features deep stone fruit flavors as well as light and tart citrus notes.
Skin & Bone (w/ Saint Somewhere)
Birds Fly South Ale Project — Greenville, SC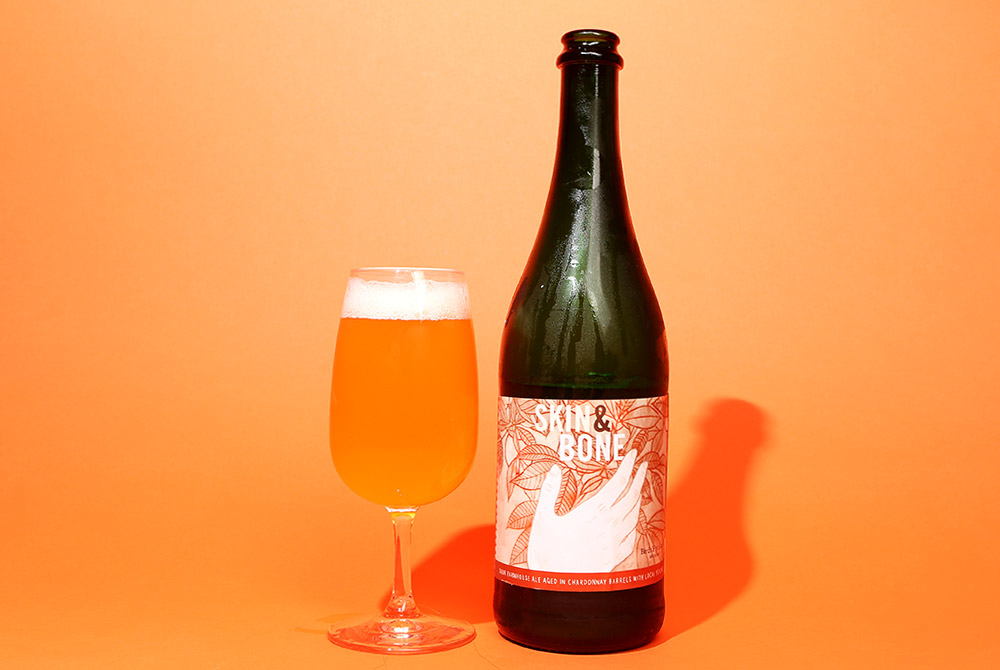 Sour Farmhouse Ale– Birds Fly South has continued to prove themselves as one of the most exciting breweries in the Southeast. The Greenville, South Carolina-based brewery pushed exceptional farmhouse ales like it's nobody's business. Skin & Bone is a sour farmhouse ale with strong vinous notes and tart apricot flavors. It's light in body, lively, and a welcome addition to any autumnal meal.
WARPOWER
Black Project Spontaneous & Wild Ales — Denver, CO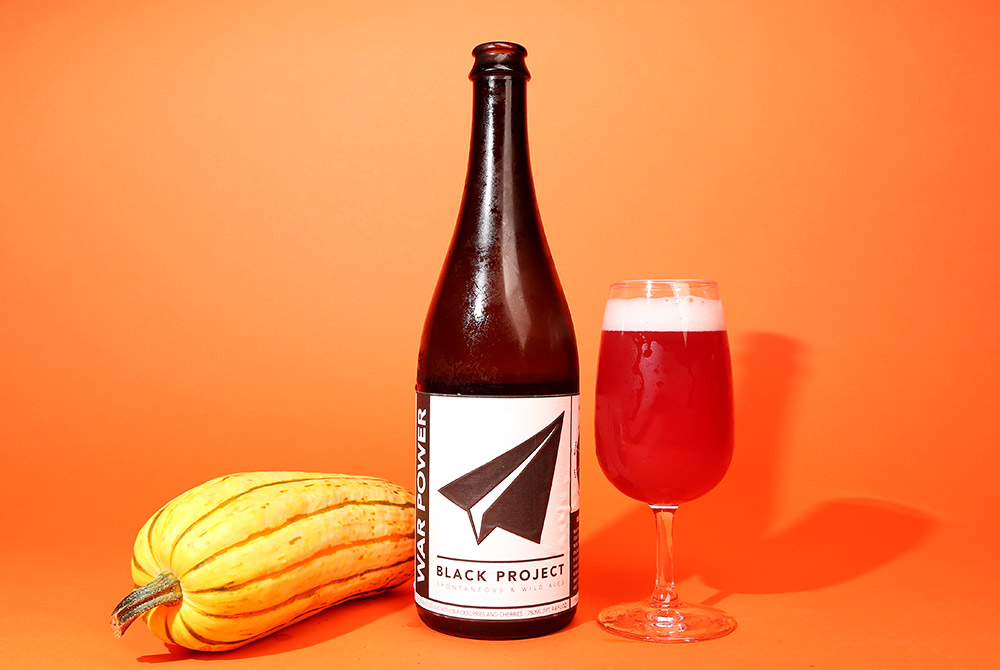 Sour– The spontaneous fermentation wizards at Denver's Black Project challenge and innovate in the sour beer world. WARPOWER is a complex, powerful beer. It begins as a blend of 1, 2, and 3-year-old blended spontaneous ales and is then aged on Montmorency and Balaton cherries. After cherries, WARPOWER gets a touch of blackberry aging for a fully tart, yet slightly savory beer. Pair this with your Thanksgiving turkey or your fall ham.
Bears Ears
Brouwerij West — San Pedro, CA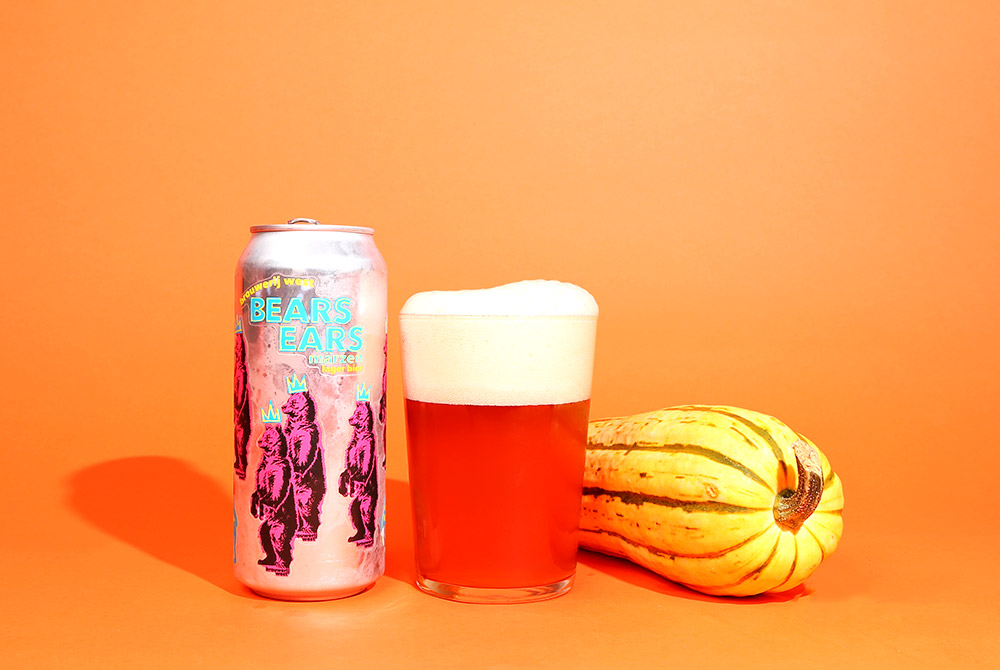 Märzen– Yes, I've finally mentioned a beer traditionally appropriate for the season. Bears Ears is a crisp, easy-drinking Märzen from Los Angeles' Brouwerij West. I'm typically a sucker for the hoppy ales but as a fan of Brouwerij West's Popfuji, a Bohemian pilsner, I knew this lager would be immensely enjoyable. While flavorful, it won't overpower any meal you happen to be enjoying.
The Dark Stuff
Edmund's Oast Brewing Co. — Charleston, SC
Oatmeal Stout– We're getting darker know. Edmund's Oast delivered a thirst-quenching, slightly smokey Oatmeal Stout. It has a very thin body, so don't expect any reminiscence of a thick pastry stout, but it's delightful on its own and has enough of a unique flavor to stand out among other beers. Plus, the can design just drips with "wouldst thou like to live deliciously" energy.
Whitetail
Ever Grain Brewing Co. — Camp Hill, PA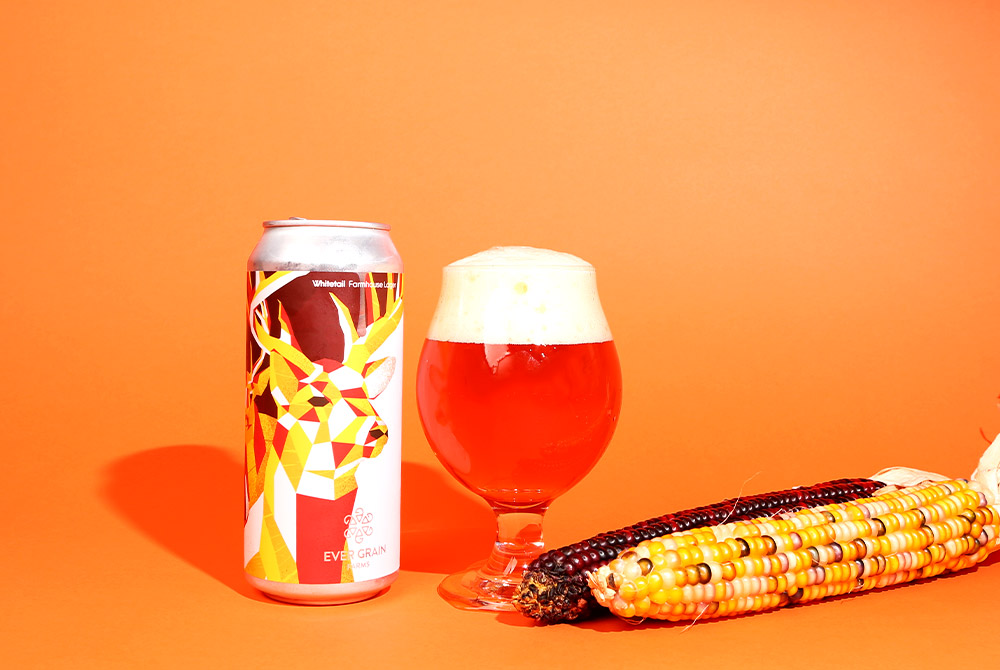 Farmhouse Lager– Whitetail is a wonderful fall beverage. Bready, crisp, and a bit earthy, this farmhouse lager is amber in color and lightly carbonated, making for a truly pleasant drinking experience. It wouldn't at all be out of place in the summer, but its refreshing body and woodsy character make for a perfect autumn beer. Light up the fire pit and enjoy while roasting marshmallows.
Fury of Darkness
Fury Brewing Co. — North Huntingdon, PA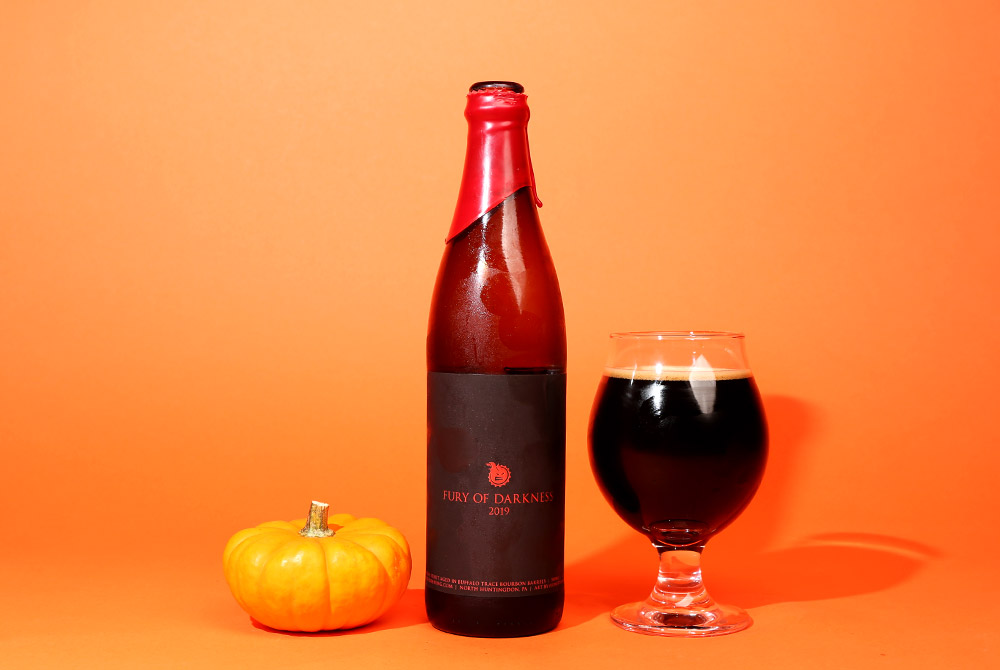 Imperial Stout– Admittedly, this beer may be tricky to get your hands on, but it's worth seeking out. The Buffalo Trace barrel-aged edition of Fury's imperial stout is deep and rich, with a velvet-smooth finish. You'll absolutely find some boozy heat, especially as the beer warms up, but it never becomes a punch in the face, just a gentle ember in your belly. Crack this one as late-stage fall sets in and winter is right around the corner.
Hollow Moon
Good Word Brewing & Public House — Duluth, GA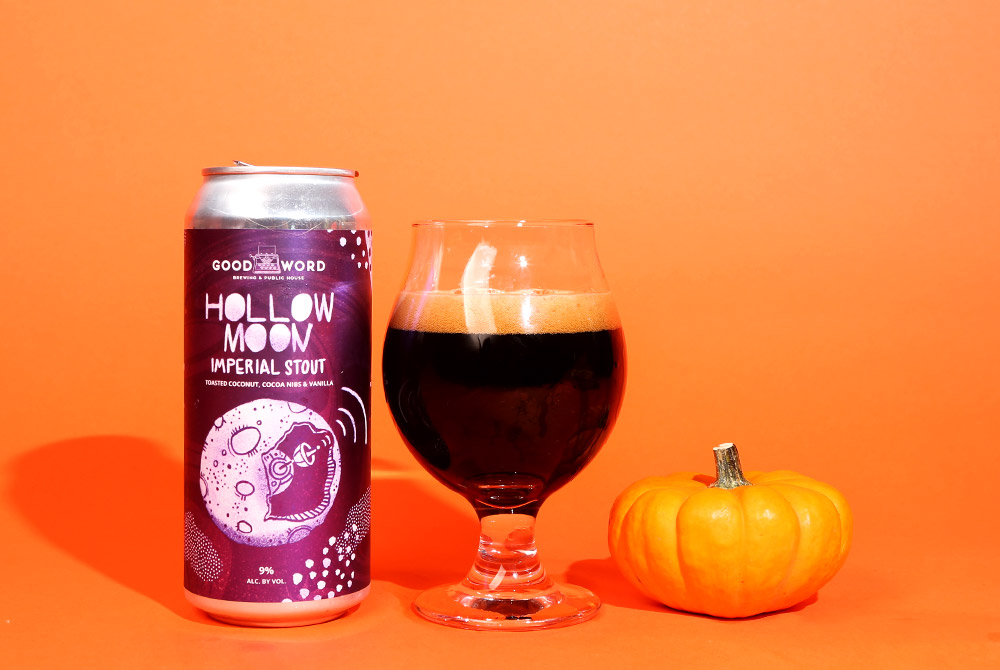 Imperial Stout– Another wonderful stout, Hollow Moon has more sweetness than the previous selection but maintains a warm smoothness. Brewed with toasted coconut, cocoa nibs, and vanilla, this beer is dessert in a glass. It's your late-night sipper while the fire is roaring and ghost stories are flowing.
Blueberry Muffin Cobbler (w/ Southern Grist)
Great Notion Brewing — Portland, OR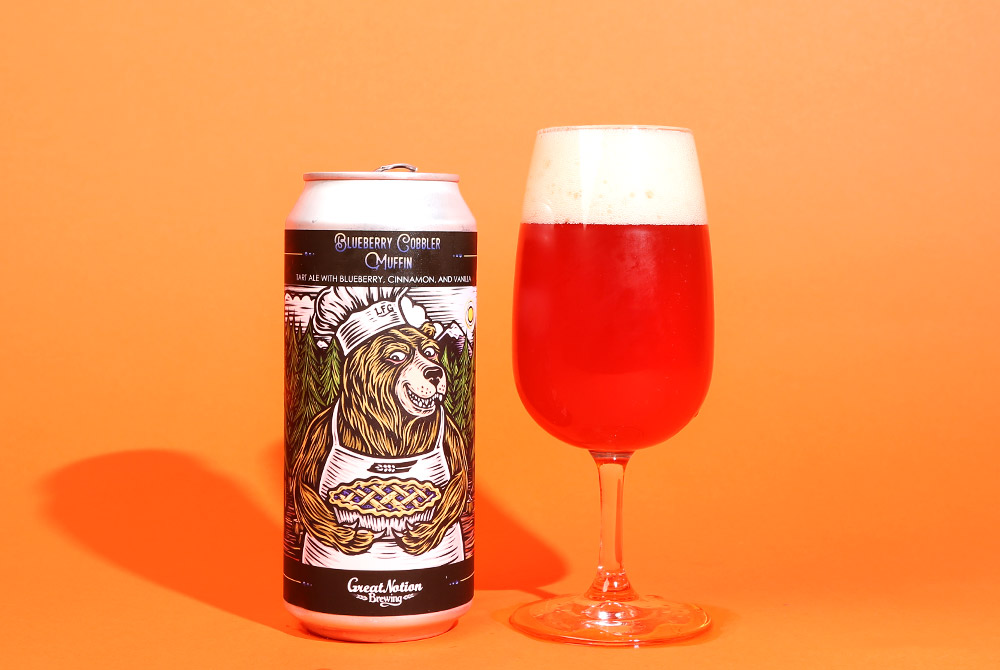 Sour– I almost felt like I could see the magnificent aroma wafting off this one. Think flaky crust and blueberry goodness. There's a definite strong, tart blueberry note as well as a more subtle vanilla and pie crust flavor. Plus, the milk sugars make for a soft, rounded drink. It's a fun, mind-bending, captivating beer for when you want to impress your Bud Light-drinking friends.
Festooning
Grimm Artisan Ales — Brooklyn, NY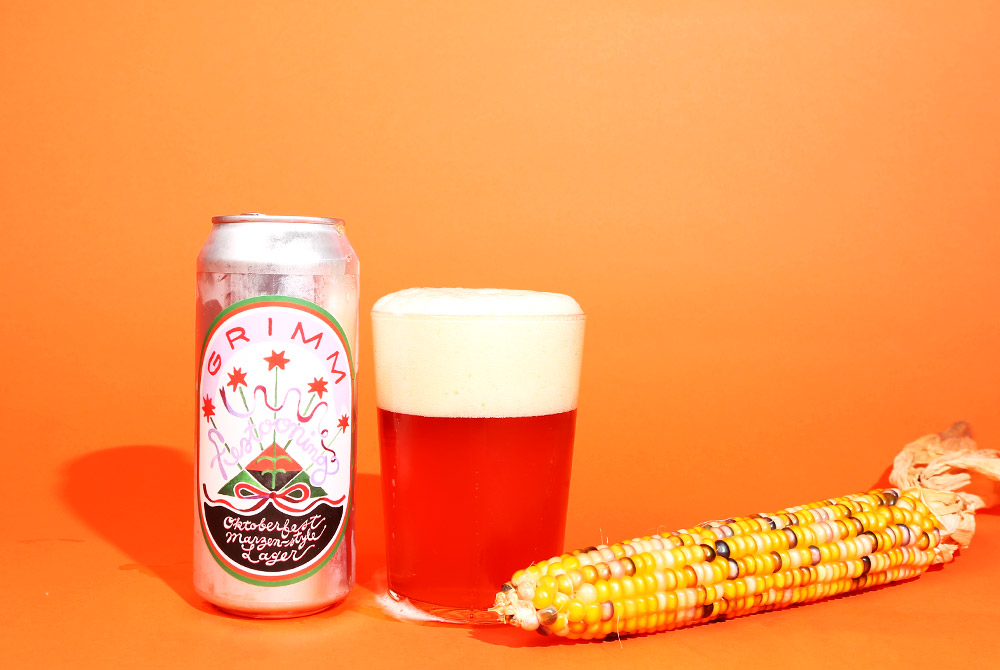 Märzen– Grimm Artisan Ales's crisp Oktoberfest lager is just begging for a currywurst pairing. The German malts give this beer a honey sweetness and the noble hops impart a pleasant bitterness. Fill up your stein, get on that lederhosen, and drink to accordion music.
Richmond Lager
Hardywood Park Craft Brewery — Richmond, VA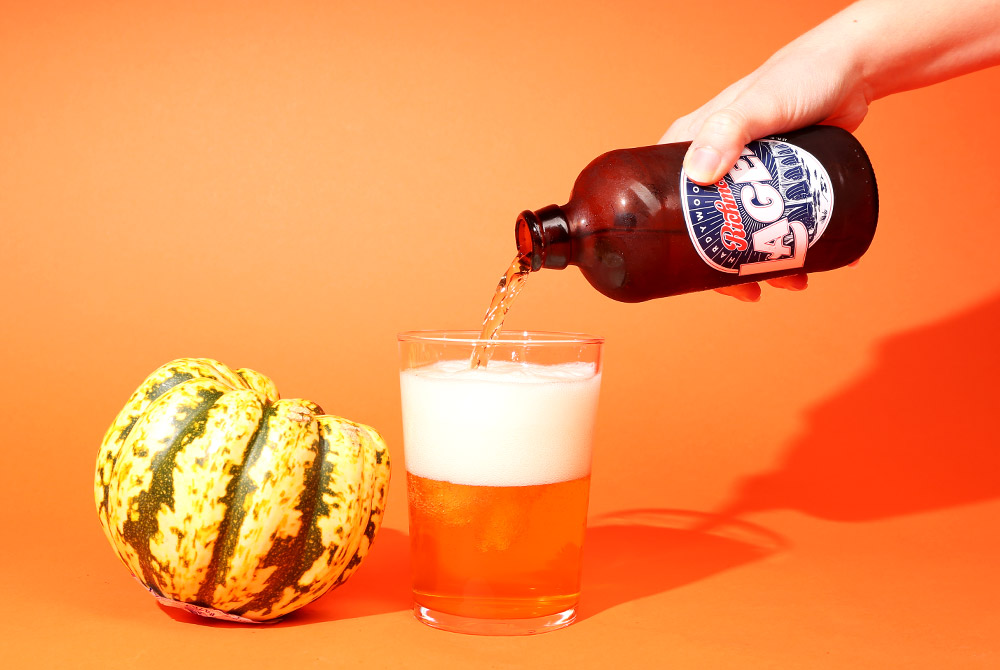 Lager– The stubby bottle lures you in and the crisp lager keeps you sipping. Richmond Lager is a Southeastern bottle shop standby, perfect for your next party or as an unfussy Sunday beer. Take it on your fall camping trip or enjoy as you carve a few pumpkins.
Ordinary Pleasures
Homage Brewing Co. — Pomona, CA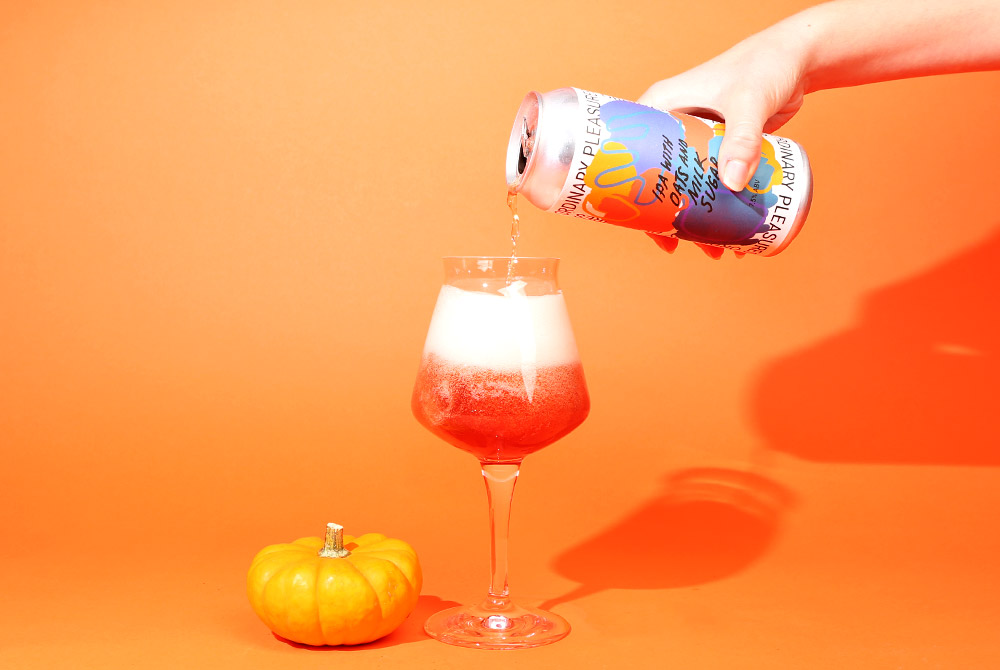 IPA– This beer was insane. That ruby red color was the last thing I was anticipating and the blend of creaminess from the lactose and citrus hop flavors was strangely enticing. I couldn't stop sipping on this beer and, though it doesn't necessarily scream fall, it somehow feels like it could slot right in on a sunny autumn day. This beer, in particular, may be hard to track down (even at the brewery) but Homage founder Matt Garcia takes exceptional care in all of his beers so seek out whatever he makes.
Forest Bathing
Outer Range Brewing Co. — Frisco, CO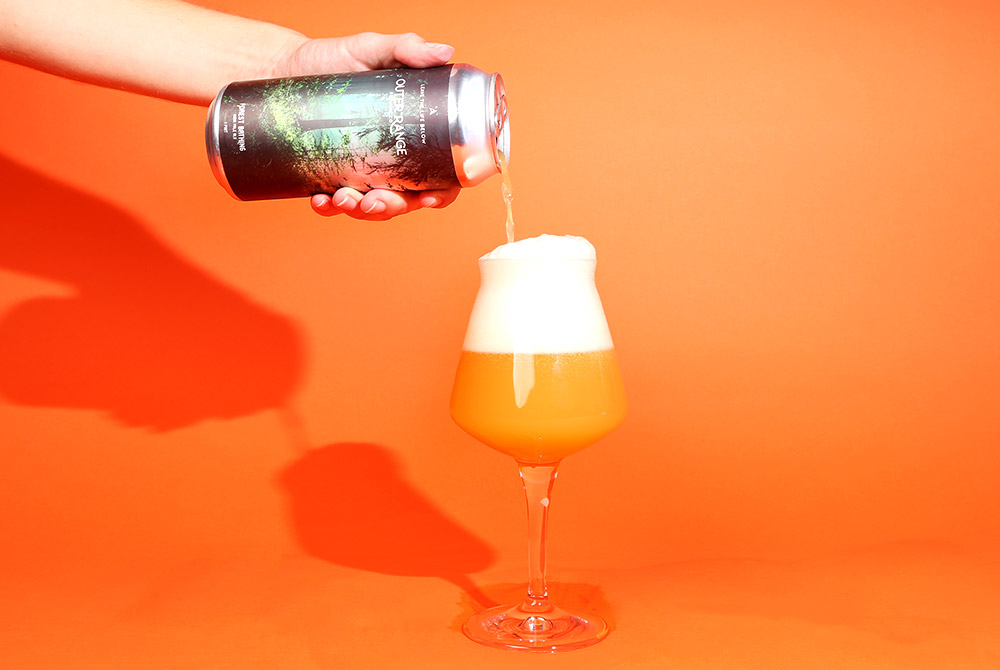 IPA– Outer Range brews some of the most consistently delicious and balanced hazy IPAs currently available. Forest Bathing is a perfect example; a generous juicy citrus flavor meets an earthiness that transports you to your favorite campsite. With a brewery motto of "Leave the life below," do like Outer Range and enjoy Forest Bathing in the fall wilderness.
Copper Legend
Jack's Abby — Framingham, MA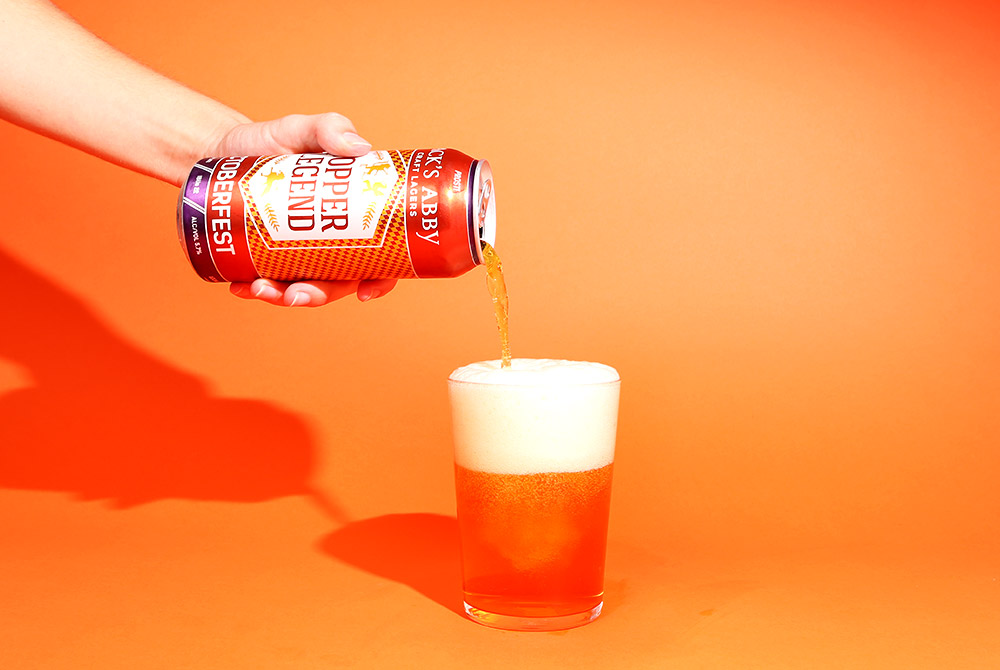 Octoberfest– We included Copper Legend in last year's roundup of the best fall beers, but we couldn't help giving the lager legends at Jack's Abby some more love in 2019. Copper Legend is easily one of the best American examples of the Oktoberfest style. It's an instant classic with sweet and crisp maltiness, a gentle carbonation, and smooth body. As I said last year, "Get yourself a pretzel, a stein of Copper Legend, and enjoy."
Blacklight
Oxbow Brewing Co. — Newcastle, ME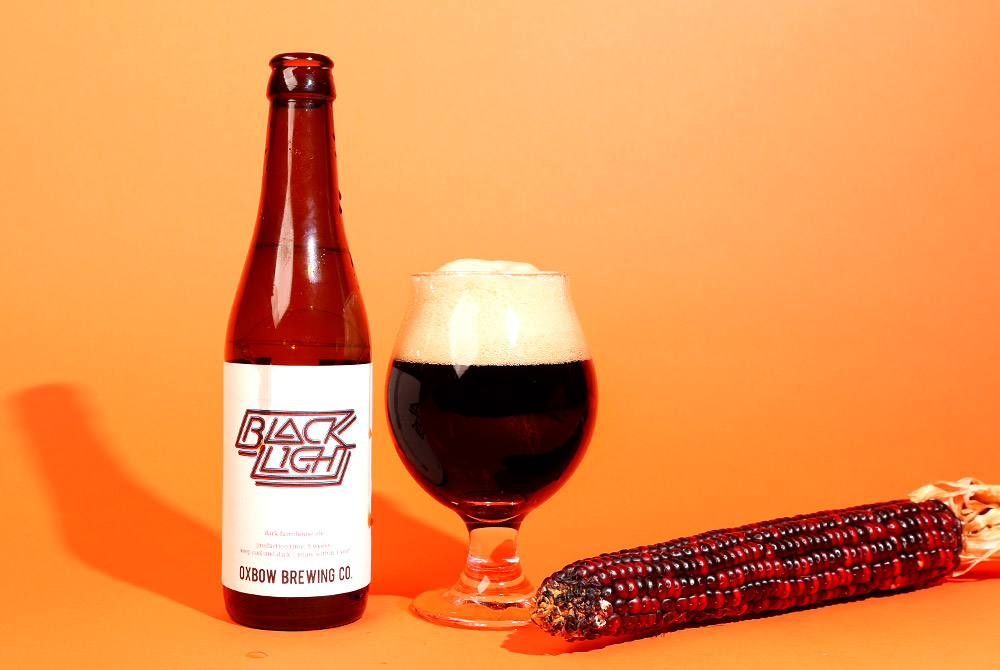 Dark Farmhouse Ale– Oxbow is one of the country's best saison producers and Blacklight takes their farmhouse excellence to a complex new level. This Dark Farmhouse Ale has a funky earthiness alongside a lager-like maltiness. You'll even find a touch of saison spice hidden in this dark ale. It feels like a genre mashup in the best way possible.
Lifestyle
Separatist Beer Project — Easton, PA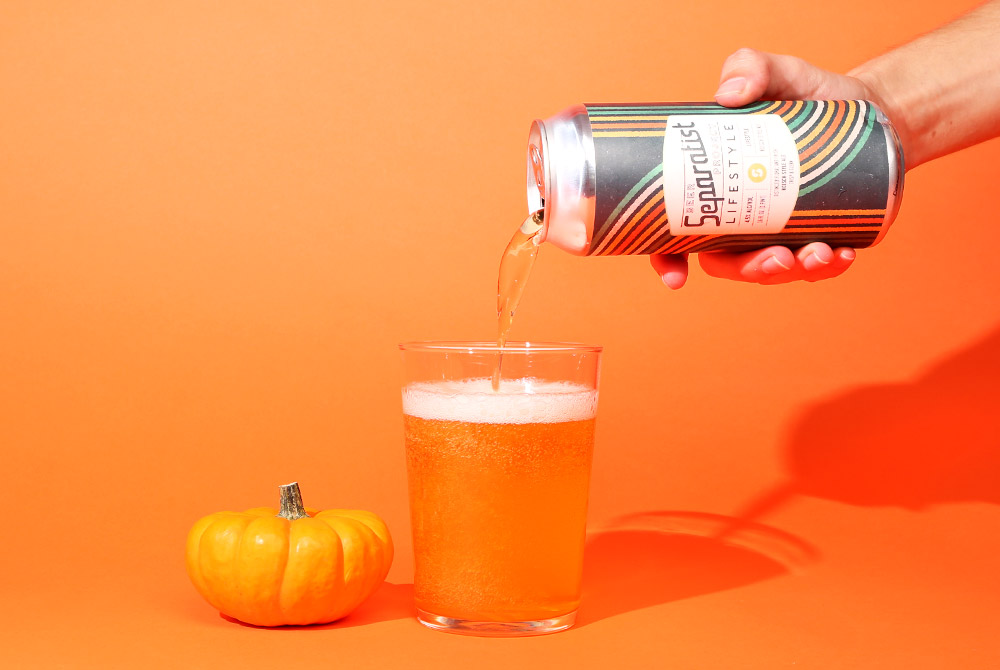 Kölsch– It's not often that a kölsch blows me away just as much as a spontaneously fermented beer or fruited sour, but here we are. Separatist absolutely nailed this lawnmower (or should we say "leaf-raking") beer. There's a lemony flavor alongside a fresh floral aroma. The entire beer is balanced by a gentle minerality that makes Lifestyle a dangerously drinkable and delicious beer.
Pomes Penyeach
The Referend Bier Blendery — Pennington, NJ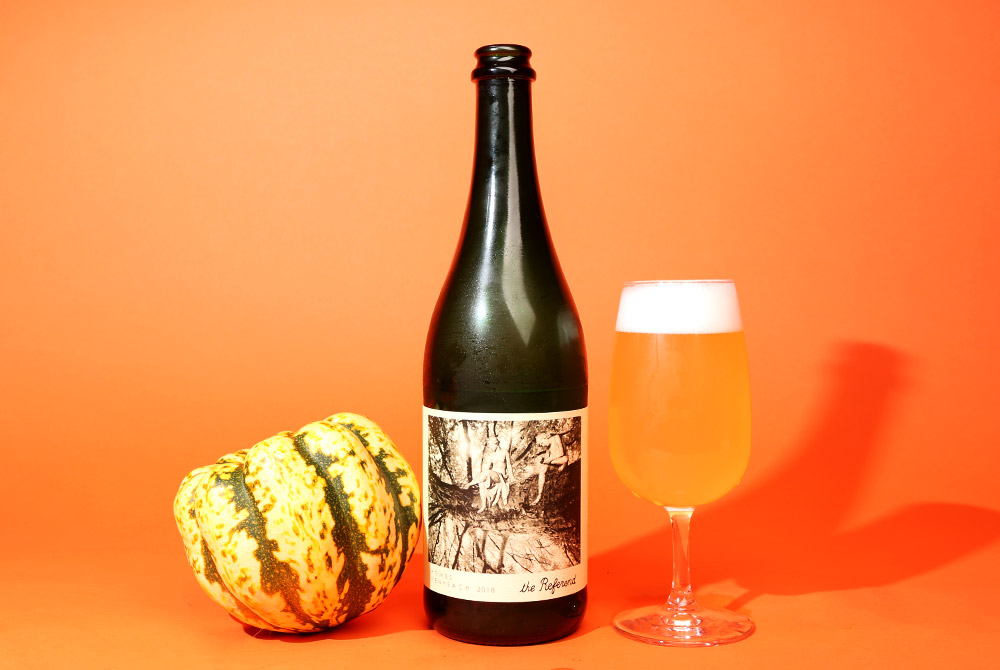 Spontaneously Fermented Ale– If I poured you a glass of Pomes Penyeach from The Referend, you'd likely think you were drinking a cider. This spontaneously fermented ale was blended with freshly pressed apple juice before refermenting on diced New Jersey Bosc & Seckel pears in second- and third-use barrels that once housed whiskey, apple brandy, and rum. The final product doesn't carry any burdensome spirit flavors but adds a punchiness to this cider/beer hybrid.
Far Between
Threes Brewing — Brooklyn, NY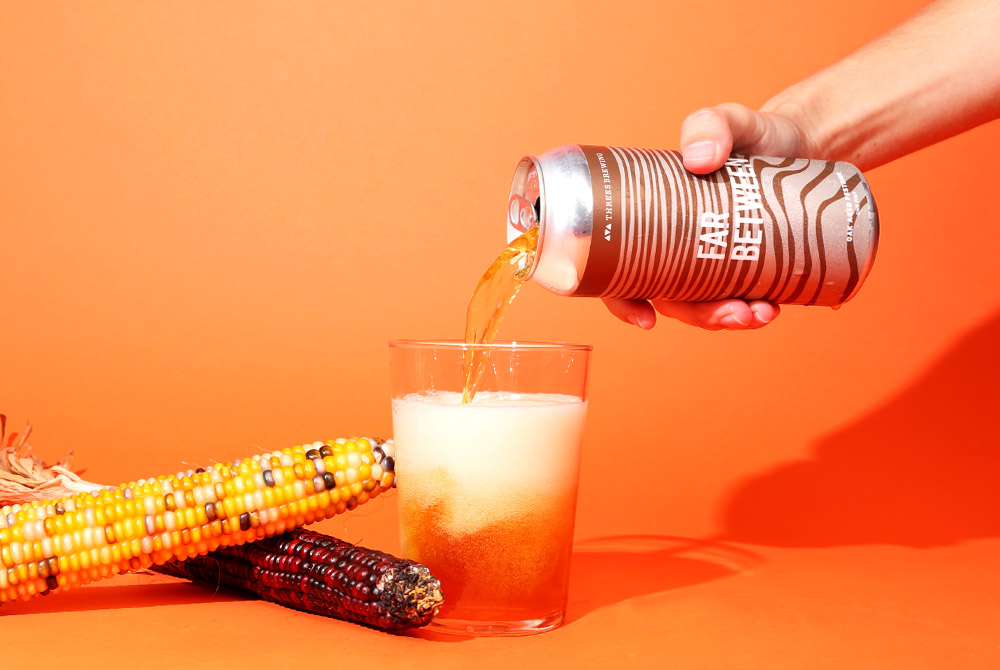 Festbier– Threes Brewing couldn't just brew a standard Festbier, so they aged this German lager in oak for a complex, stone fruit-forward beer. It's no less drinkable than your standard Märzen but has an added layer of something special.
Language of Thunder: Cumulus
TrimTab Brewing Co. — Birmingham, AL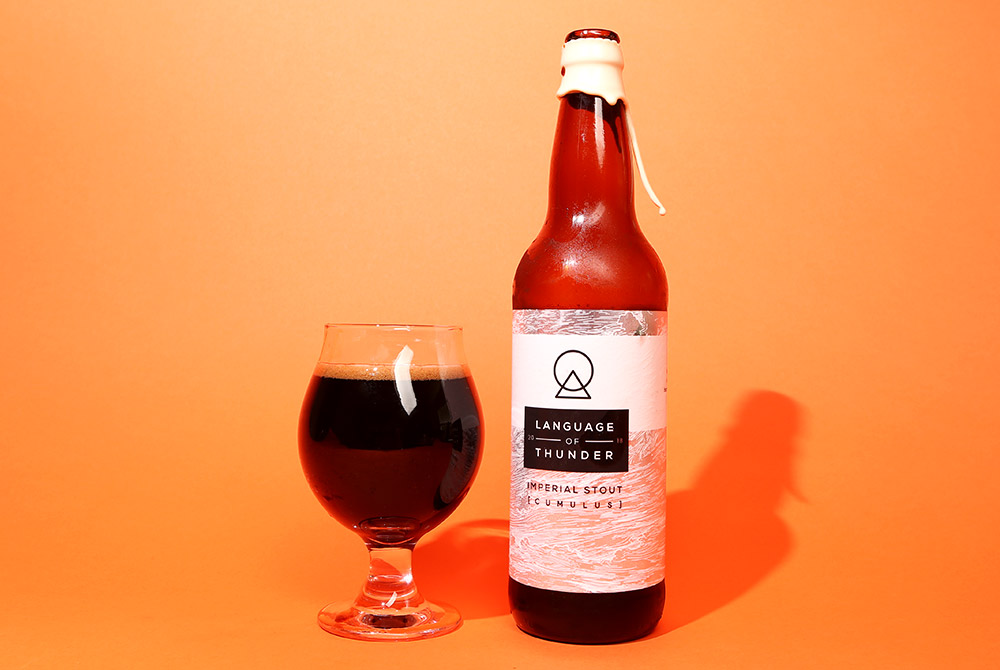 Imperial Stout– This stout was exceptional and easily one of the best beers of the year. Language of Thunder: Cumulus was aged in bourbon barrels with vanilla beans and toasted coconuts. Instead of tasting slick or needlessly sweet, this beer feels put-together with no flavor out of balance. The dark chocolate, sweet vanilla, even a bit of smokiness played together perfectly. Enjoy this one with friends as the sun sets on a fall day. And keep your eyes on Alabama; there's magic at this brewery.
Brookie
West Kill Brewing — West Kill, NY
Lager– Rounding out this list is a simple, yet wonderful lager from West Kill Brewing. It's a fishing beer, staying in on a chilly Saturday beer, a Halloween party beer, a whatever you want it to be beer. Drink Brookie on its own or enjoy with some barbecue.
Liked this article? Sign up for our newsletter to get the best craft beer writing on the web delivered straight to your inbox.