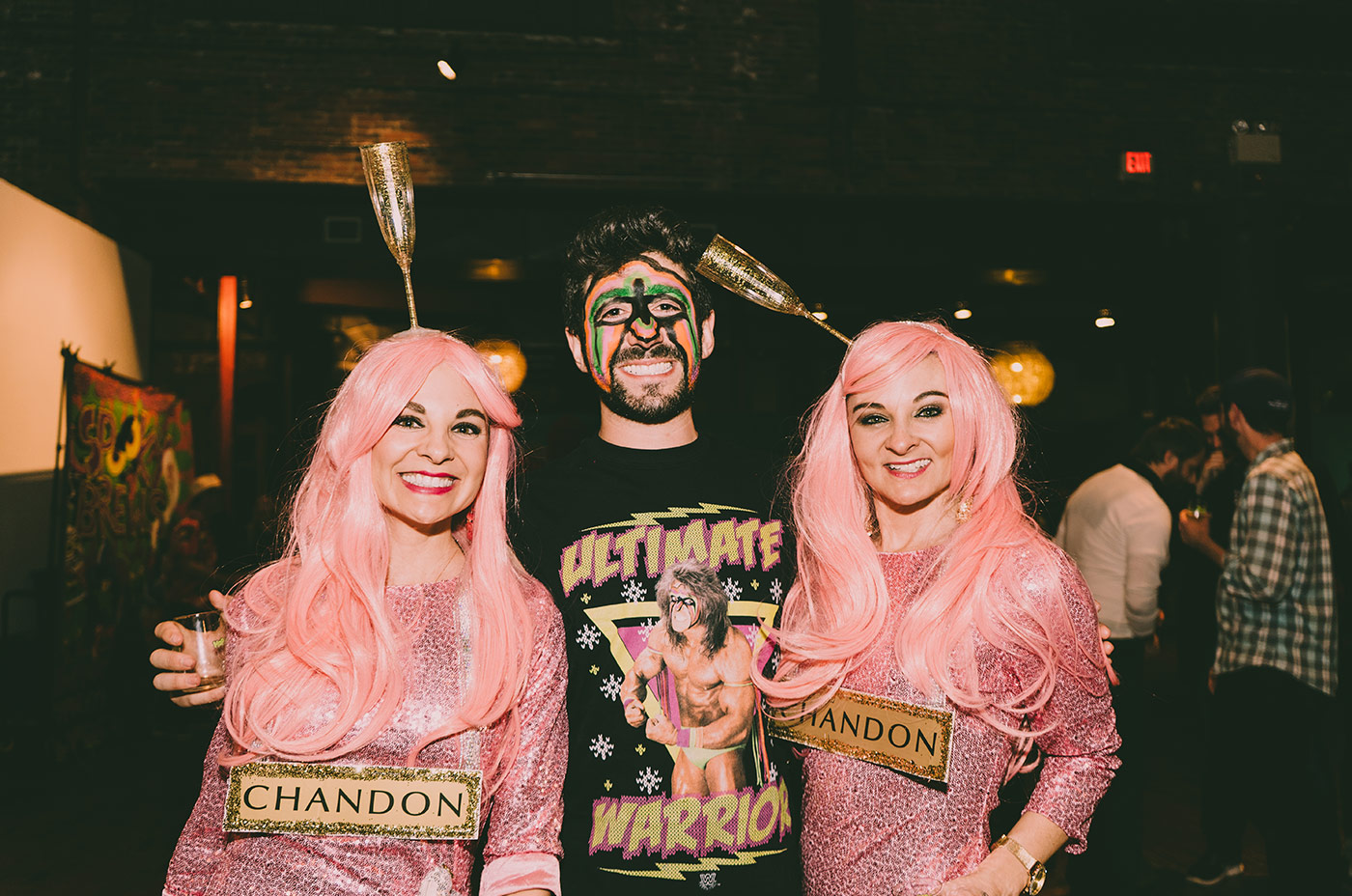 Editor's Note:
Tickets for Spooky Brews 2019 are available here.
Last year we threw the first edition of what would become our annual Halloween craft beer festival: Spooky Brews. We knew that if we gathered some of the best breweries in the country in one room, filled that room with Halloween decorations and candy, and wore matching WWE costumes, that it'd be a good time. We had no idea that it would turn into one of our favorite festivals ever.
Going into last year's Spooky Brews fest, we had our doubts. It truly felt like we were throwing a Halloween party at our home. "Will our costumes look dumb? Will people like the music? Will anyone else wear a costume?" But we were blown away by the response. Almost all of the attendees came decked out in homemade costumes and there was literally a dance floor between the brewer tables. We knew we had to throw this party again.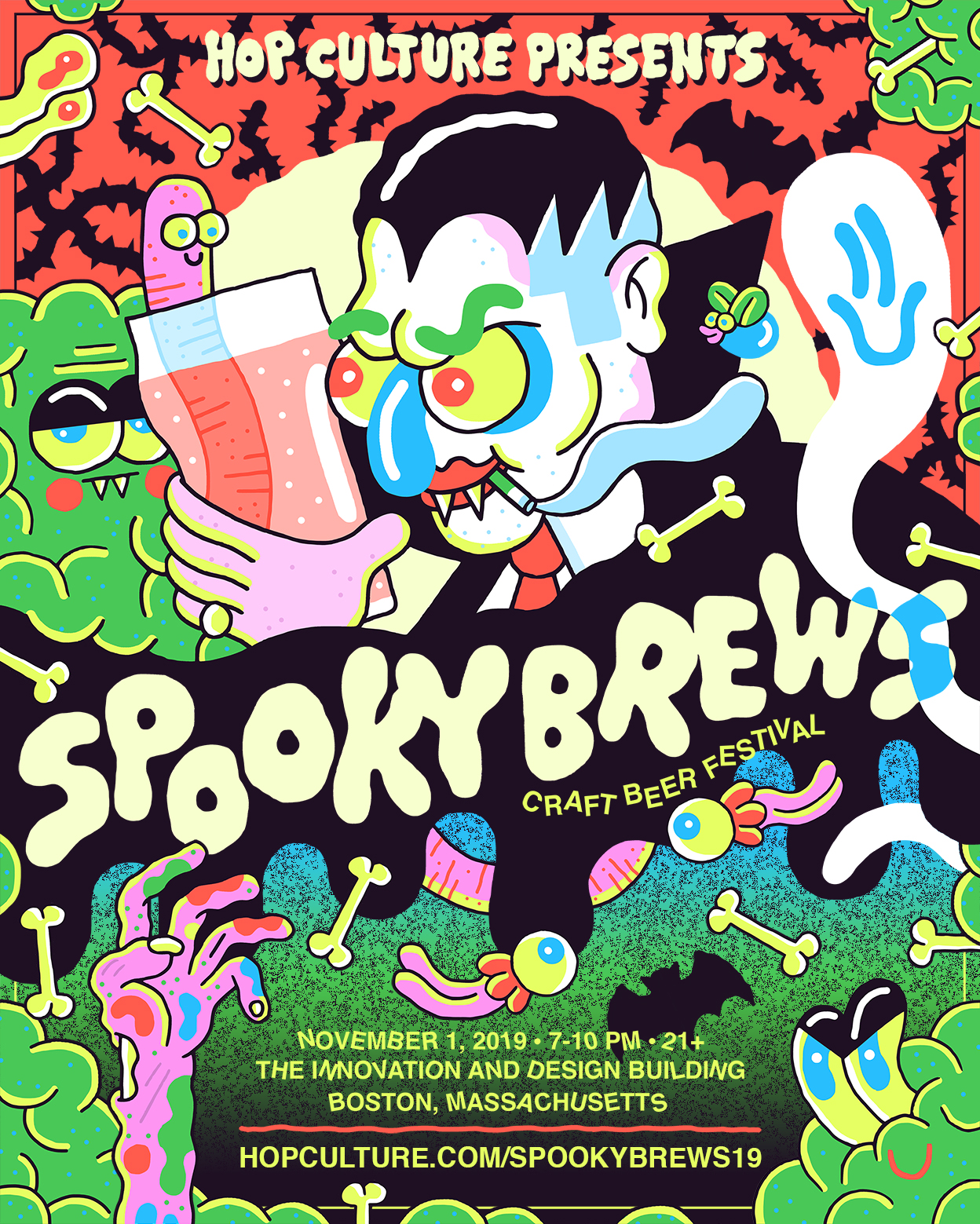 So, we're thrilled to announce that we'll be throwing Spooky Brews Vol. 2 at the Innovation and Design Building in Boston, MA on Friday, November 1st. The fest will take place over one evening session from 7-11 PM. The General Admission ticket includes a Hop Culture taster and unlimited tastings from all attending breweries. Designated Driver tickets include one complimentary t-shirt, which can be picked up at the Hop Culture merch stand. We will have incredibly danceable tunes and delicious food available for purchase. We'll also be debuting some brand new merch at the Hop Culture merch stand.
Craft Collective, an independent craft beer distribution company focused on quality, small, craft producers, will also be joining us as the official distribution partner of 2019. They're working hard to make sure that all of the beer arrives safe and sound for the fest.
Tickets for the festival can be found here and the full brewery list is shared below. We'll continue to update the list as breweries are announced. If you'd like to see what last year's Spooky Brews looked like, click here. You don't want to miss the 2019 edition.
Brewery List
Allagash Brewing Company
Aslin Beer Company
Barreled Souls Brewing
Burial Beer Co.
Branch and Blade Brewing Company
Channel Marker Brewing Company
Crime and Punishment Brewing Co.
Deciduous Brewing Company
Definitive Brewing Company
Divine Barrel Brewing
Kings Brewing Company
Lamplighter Brewing Co.
Mast Landing Brewing Co.
Pretentious Beer Co.
Resident Culture Brewing Company
Shacksbury Cider
Southern Grist Brewing Company
Stellwagen Beer Company
Twin Elephant Brewing Company
Vitamin Sea Brewing
Widowmaker Brewing
Zillicoah Beer Co.
Liked this article? Sign up for our newsletter to get the best craft beer writing on the web delivered straight to your inbox.