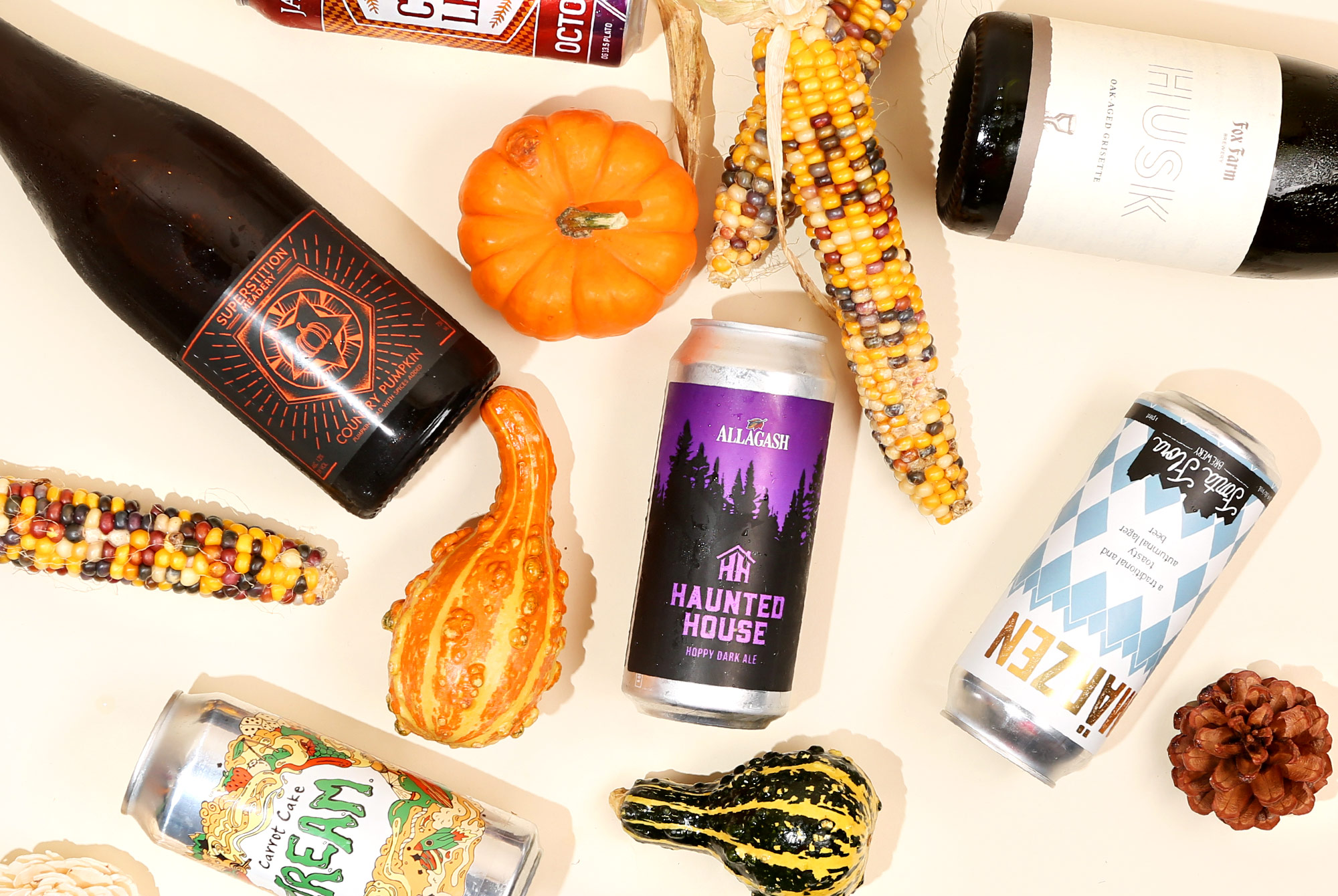 The days are getting shorter, Halloween parties are being planned, and I've broken out my jean jacket. That all means one thing: It's fall. It's time to swap your tekus of Double IPAs for a big ol' stein of Festbier. Or, since it's always pilsner season, keep drinking those low ABV, noble hopped pilsners.
Although it's highly encouraged, you don't only have to drink Märzens when the leaves change. There's a diverse range of perfectly acceptable beers to drink between September and December, and I'd even accept an argument that those juicy DIPAs you were crushing all summer are perfectly appropriate for fall (but seriously, drink more pilsners).
Here are our picks for the 15 best beers to drink this fall.
Copper Legend
Jack's Abby — Framingham, MA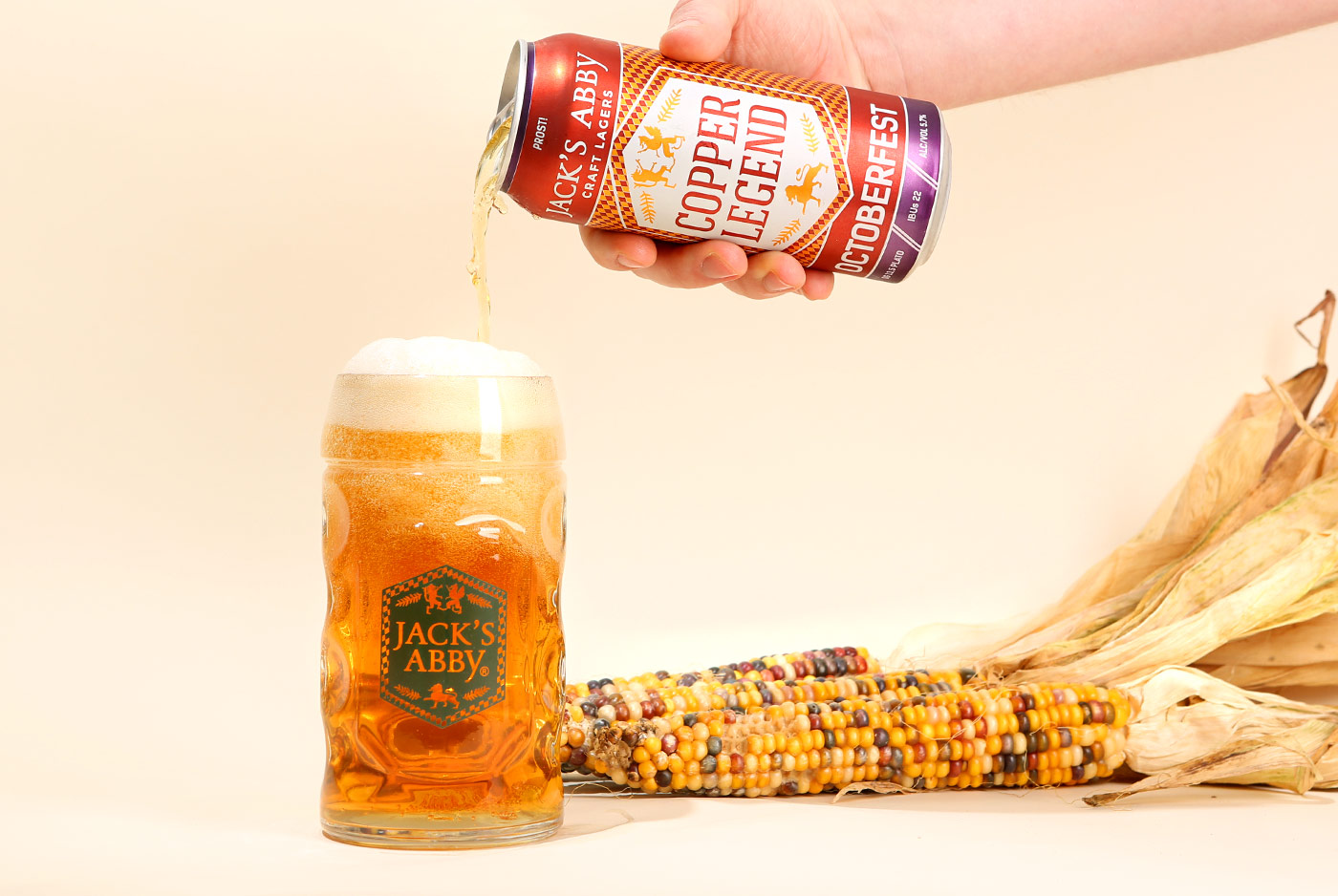 Octoberfest– Let me throw on my "technically" badge and say that, technically, Oktoberfest is just the beer celebration — not a beer style. The eponymous beer is really just a lager served during the two-week Munich celebration of beer and is usually a Festbier. Nonetheless, it makes sense that the lager-experts at Jack's Abby would make a beer fit for any German beer hall. I'd recommend drinking this one exclusively out of a stein and pairing with a warm pretzel. But that's just me.
Husk
Fox Farm Brewery — Salem, CT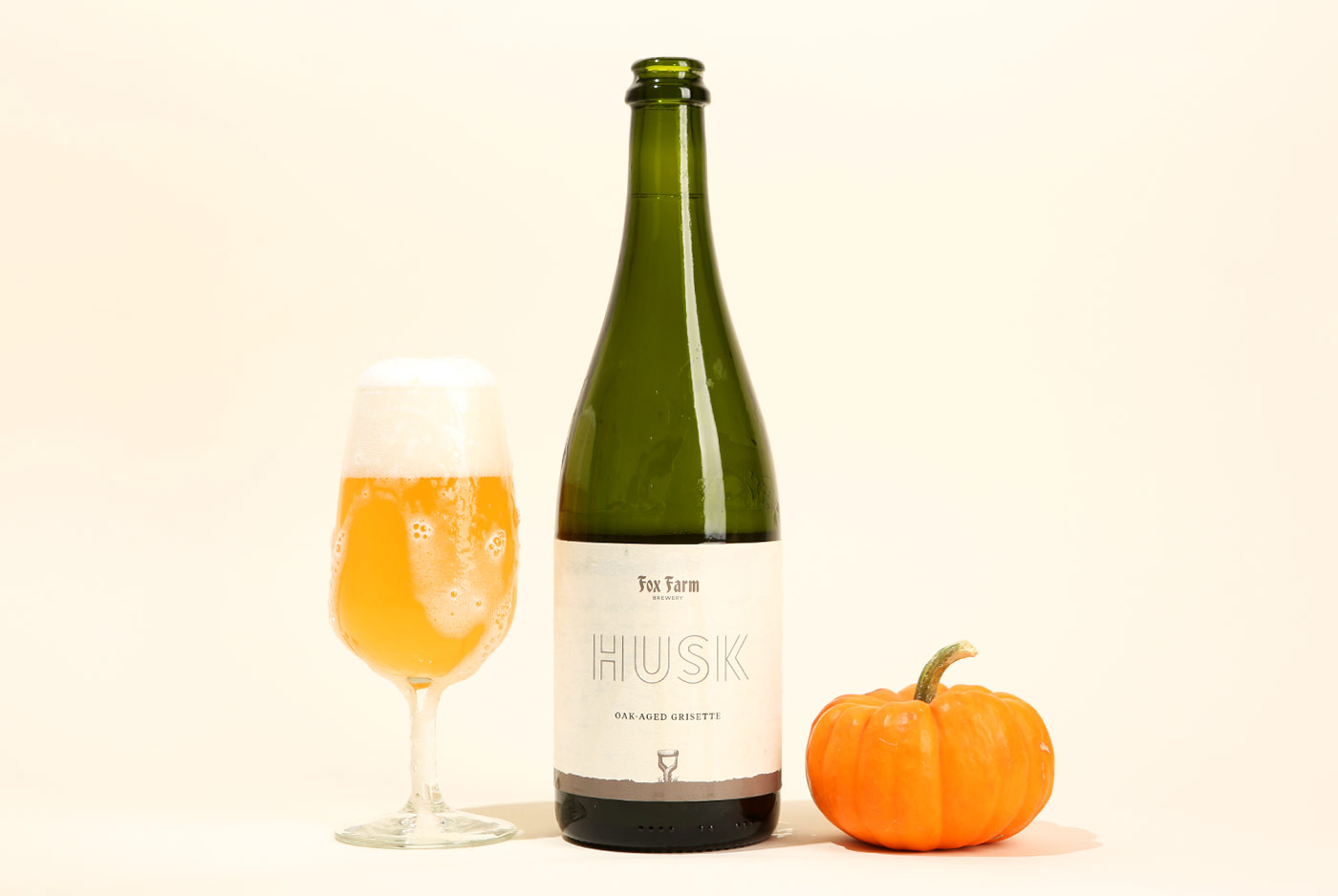 Grisette– A truly rustic beer, Husk is straw-colored and wonderfully dry, pairing perfectly with any meal. It transports you to a communal table situated on a farm with friends passing around cornbread and bowls of stew. Because Husk also through a period of aging in an oak foedres, it has a slight tartness and added level of complexity.
Carrot Cake J.R.E.A.M.
Burley Oak Brewing — Berlin, MD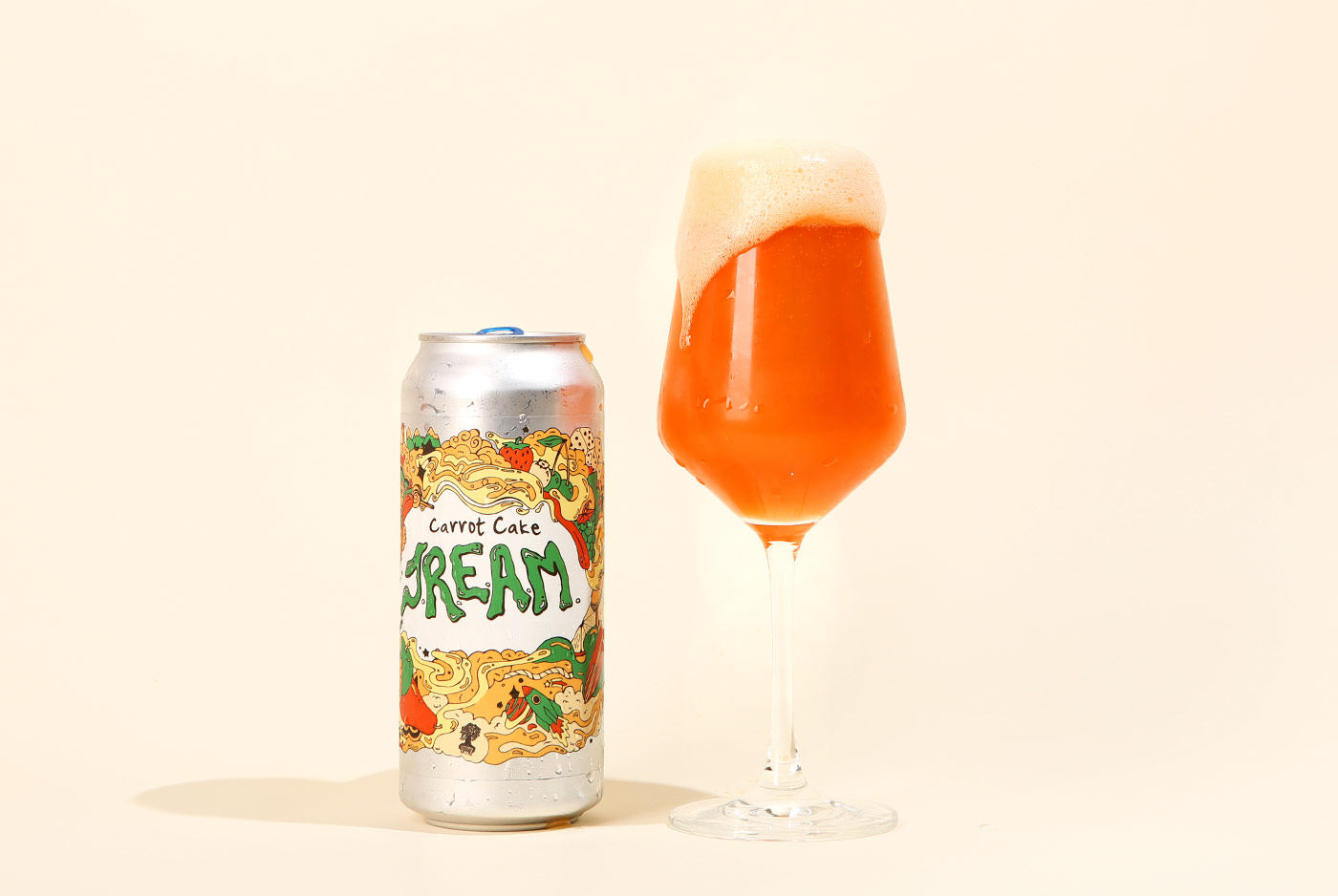 Sour– This beer is unlike any other beer on this list. It's fruit juice for adults. It tastes healthy, but crush a can and it'll get you buzzed. It's a contradiction, and we hope to see a lot more carrot-based contradictions in 2019 — especially from Burley Oak.
Haunted House
Allagash Brewing Co. — Portland, ME
Hoppy Dark Ale– Prepare for a real spooky brew. Haunted House from Allagash is sort of a Monster Mash-up of styles. Billed as a hoppy Dark Ale, this beer evokes a traditional porter with a low ABV and roasty quality, but makes use of Tettnang, Chinook, and Saaz hops for a slight bitterness. The hoppy bitterness didn't come through too strongly and Haunted House tasted like a fairly straightforward porter with a pleasant coffee note. With an ABV of 6.66%, you can't help but smile at this one.
Country Pumpkin
Superstition Meadery — Prescott, Arizona
Spiced Pumpkin Mead– I know this isn't a beer, but Country Pumpkin blew my mind. When you open the bottle, the pumpkin pie scent fills the room. The mead has notes of vanilla, pumpkin, and cinnamon, making it the perfect post-Thanksgiving dinner beverage. Some might say it should replace dessert, but I'm giving you permission to double down and pair this with a giant slice of pumpkin pie (topped with a healthy dollop of vanilla ice cream, of course). You're welcome.
Märzen
Fonta Flora Brewery — Morganton, NC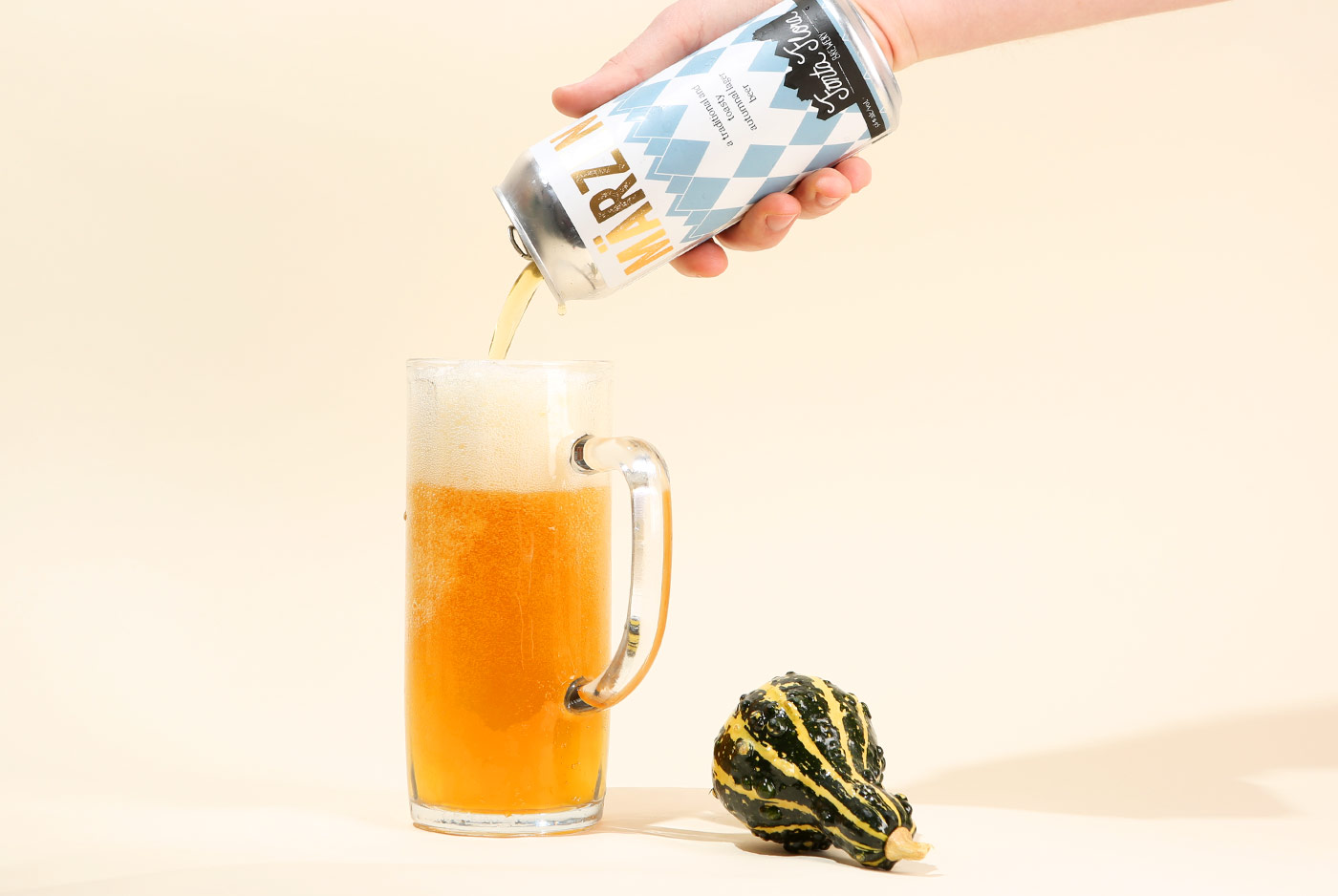 Märzen– Another great beer that tastes best out of a stein. Although I first became familiar with Fonta Flora for their farmhouse and wild ales, their take on a classic Märzen is really wonderful. It might not get as much love as a Fonta Flora saison — Märzens aren't exactly the sexiest style — but I'd more than happily drink my fill of this one. I caught a slight floral note, not particularly common for the style, but it put a nice twist on this traditional fall beer.
Jewel Throne
TRVE Brewing Co. — Denver, CO
Mixed Culture Sour– Are apricots a fall fruit? Nope. Does this beer have any business being on a fall beer list? Nah. Do I care? See the previous two responses. I mostly chose this one because the beer from TRVE — one of the most hardcore, spookiest breweries around — should be enjoyed in the fall, if not year-round. This particular brand is tart and complex, with complimentary sweet/sour notes. Put on a metal record, get a jack-o-lantern, watch a scary movie, and drink this beer.
Charles Was
Forest & Main Brewing Co. — Ambler, PA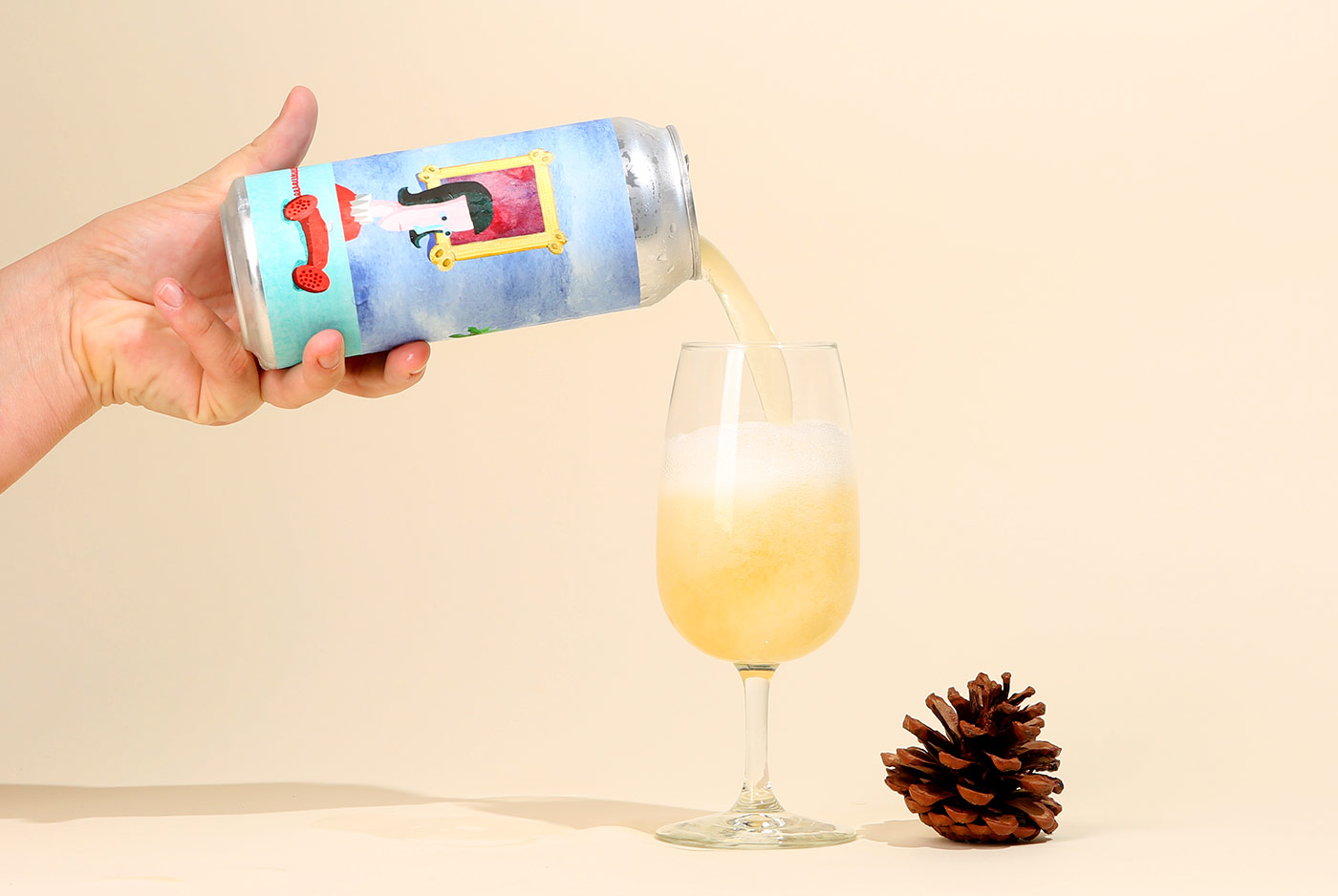 Saison– The gorgeous and esoteric can art from Forest & Main should be enticing enough to draw you in for a sip. As an added bonus, their beer tastes delicious. Charles Was is a low ABV, can-conditioned saison. It's light and refreshing while retaining a flavorful funk and dryness. Enjoy with some butternut squash soup.
Petit Biscuit
Foam Brewers — Burlington, VT
Pilsner– Yeah, baby. This is what I'm talking about. Just a straight-up delicious pilsner. Petit Biscuit is appropriately bready and slightly zesty. This one was only available at the Foam taproom on draft, so if you can't find this specific pilsner, go ahead and crush any pilsner within arms reach.
Trickery
Hardywood Park Craft Brewery — Richmond, VA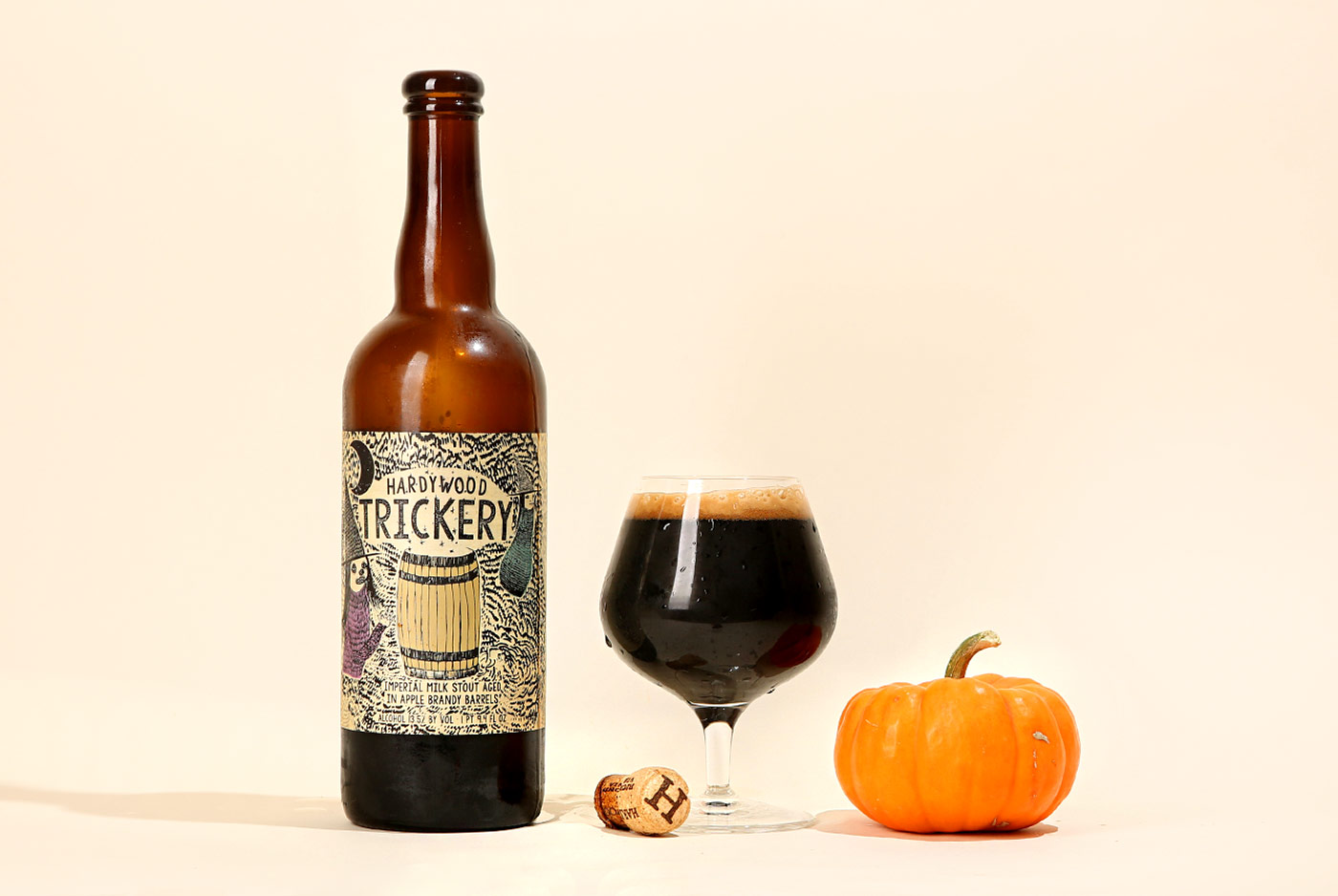 Imperial Milk Stout– We've been sitting on this bottle for a while now and I thought fall was the only appropriate time to bust it out. A perfect beer for the Halloween season, this 13.5 percent Milk Stout aged in apple brandy barrels is deliciously dark with strong caramel, molasses, and apple notes. Pair with a luscious dessert and definitely share this boozy beer with a friend or two.
Chug Life
Marz Community Brewing Co. — Chicago, IL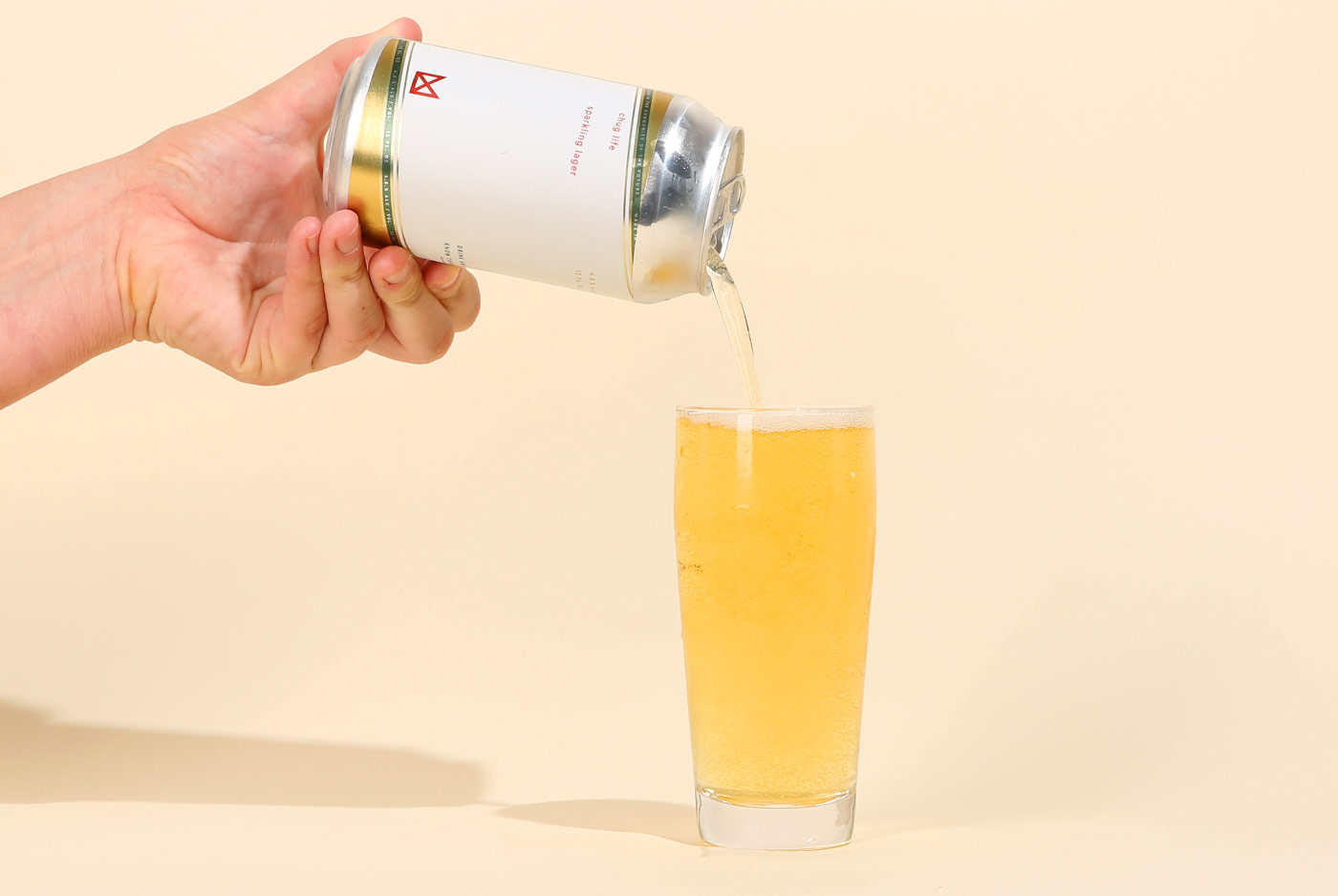 Light American Lager– This beer is the complete package. As a response to light, Macro-brewed lagers, Chug Life is dangerously refreshing and easy to drink. It's an unpretentious, more flavorful light lager that is — true to its name — very chuggable. I'll be enjoying this one year-round, but it's a great craft substitute at fall tailgates.
Anna
Hill Farmstead — Greensboro, VT
Honey Ale– Hill Farmstead is the gold standard for farmhouse ales. Anna incorporates Vermont wildflower honey to impart a slightly sweet taste to this beer. It's a lovely pastoral beer that would pair well with Thanksgiving dinner or a hearty bowl of soup.
Oktrophyfest
Trophy Brewing Co. — Raleigh, NC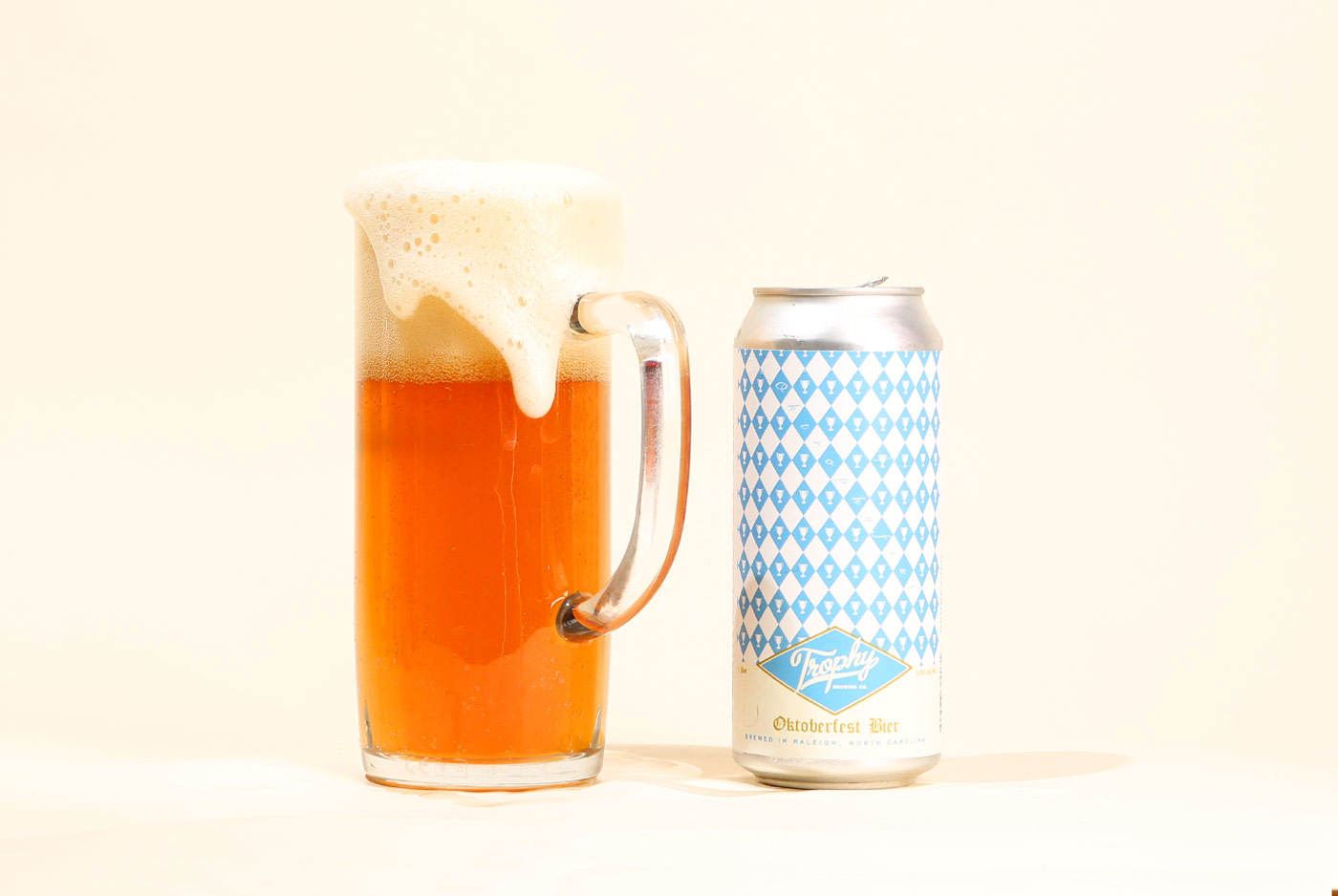 Märzen– This straightforward, Oktoberfest-style beer is a solid take on the Märzen. The cans evoke a Munich beer hall and the beer pairs well with some schnitzel or one of Trophy's pizzas.
The Great Pumpkin Ale
Cambridge Brewing Co. — Cambridge, MA
Pumpkin Ale– Pumpkin beers get a bad rap these days… in most cases, it's deserved. They tend to taste overly sweet and have intense cinnamon and pumpkin spice flavors. Nonetheless, I love a unique take on the pumpkin beer. For the best examples of the style, look no further than Allagash's Ghoulschip or Jester King's Autumnal Dichotomous. The Great Pumpkin Ale from Cambridge might not convert everyone, but it's right up there with the best examples of the seasonal style.
Autumn Landscape
Industrial Arts Brewing Co. — Garnerville, NY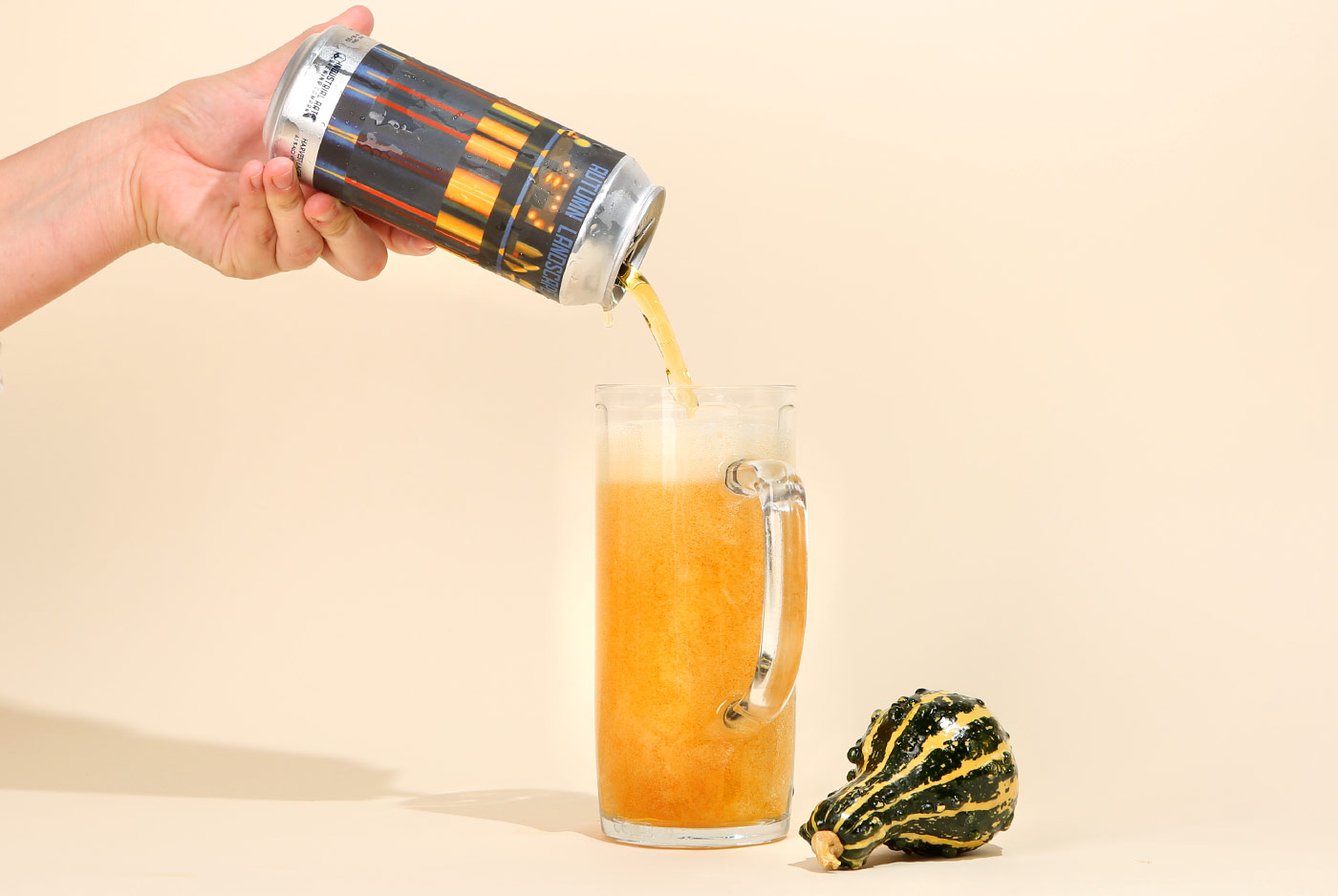 Harvest Lager– This fall lager transports drinkers to the hills of New York's Hudson Valley. The leaves have changed and the weather is comfortably cool. Split a 4 pack of 16 oz. cans with a few friends after a hike.
Liked this article? Sign up for our newsletter to get the best craft beer writing on the web delivered straight to your inbox.