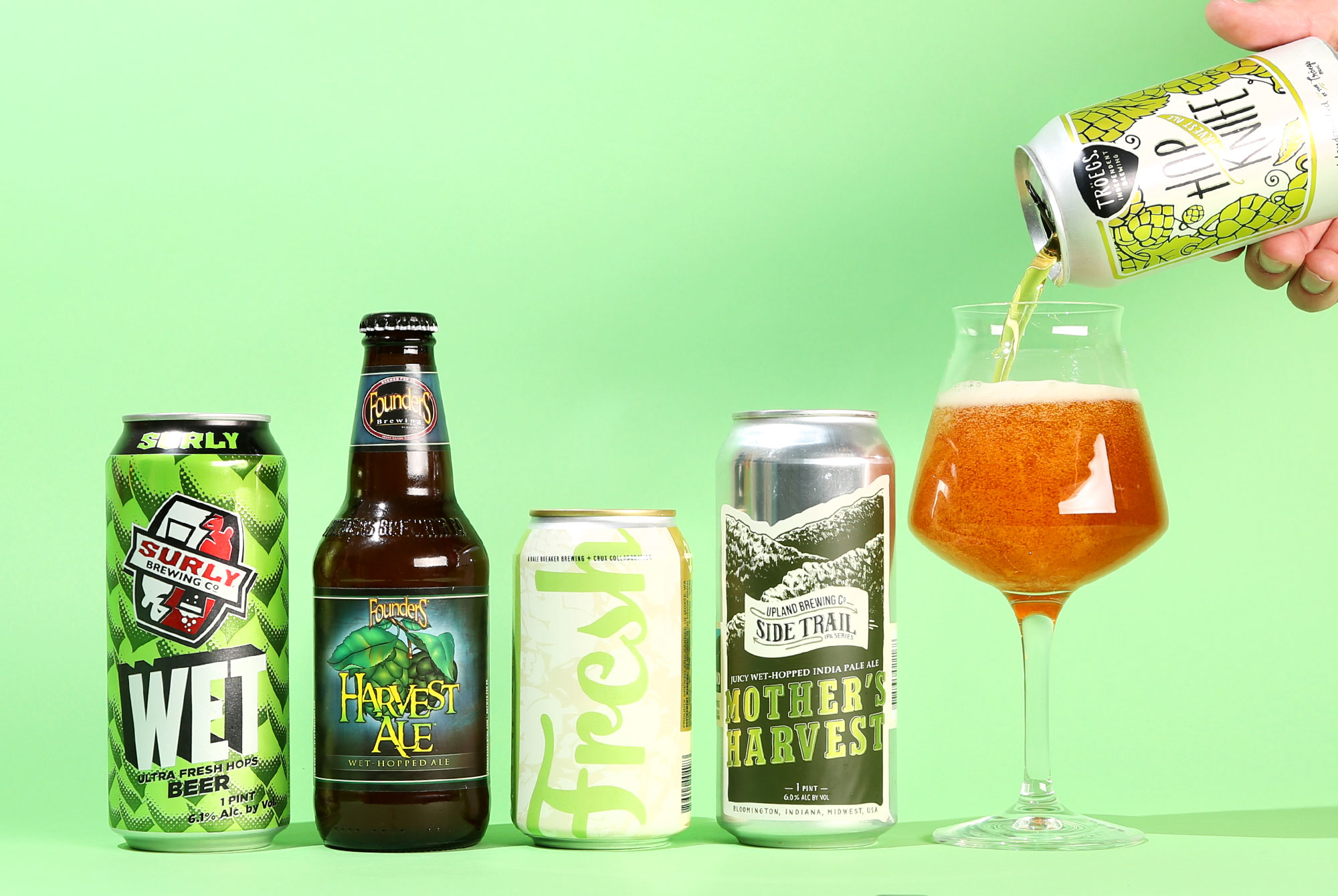 Photography by John A. Paradiso
Hops are only a quarter of the necessary ingredients in a beer, but they're certainly the sexiest. Every fall, breweries from around the country descend on Yakima, WA for the annual hop harvest. During harvest, they reserve their hop selection for the year or establish relationships with hop brokers in the area. For a few days, Yakima, an otherwise sleepy city, turns into the capital of the beer world.
Most of the beer you drink is brewed with dried hop pellets, which can be preserved for a couple years, or dried hop cones, which stay fresh for up to a year. Brewing a wet hop or fresh hop beer, though, requires immediate access to freshly picked hops.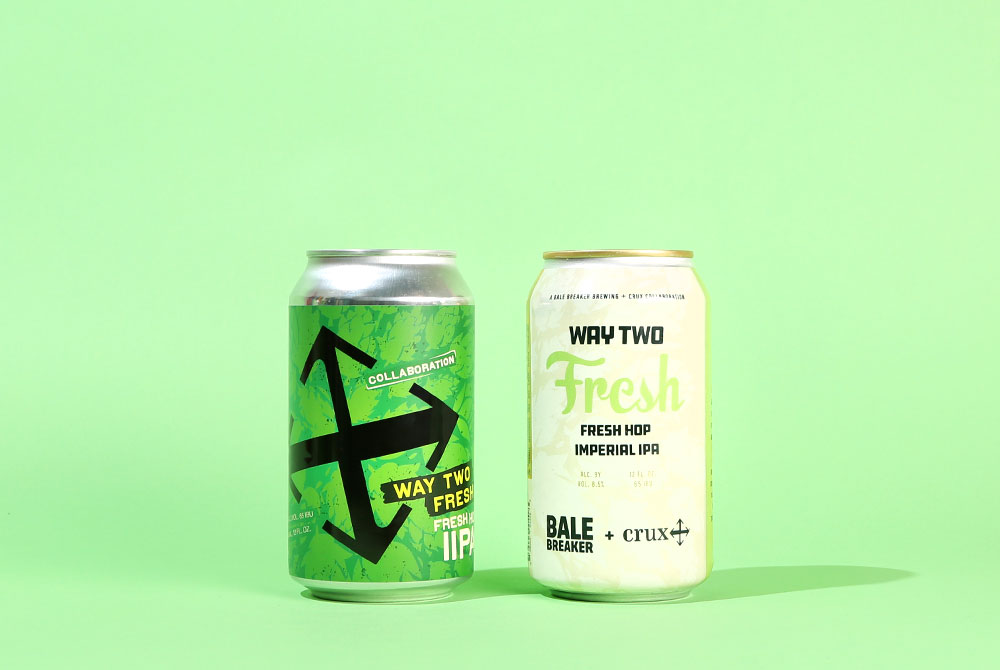 What Is a Wet Hop Beer?
Wet-hopped, or "fresh hop," beers are traditionally brewed during hop harvest season (unlike other hoppy beers, which are produced year-round). Hops are considered "fresh" if they are preserved as a whole cone–even if they are kilned–and used soon after harvesting. Wet hops are hops that have not been dried and are often much more aromatic and have high levels of oil and acidity, resulting in sharp, earthy, and extremely flavorful beers.

The Best Wet Hop/Fresh Hops Beers

Mother's Harvest
Upland Brewing Co. — Bloomington, IN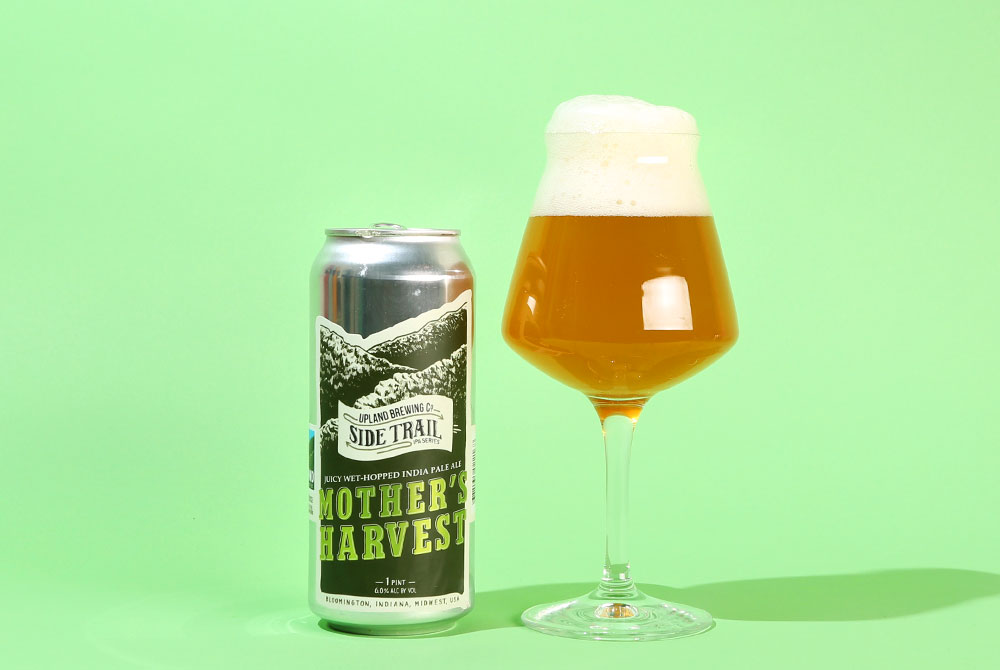 Upland's Mother's Harvest IPA is their wet-hopped take on a juicy New England IPA. The Bloomington brewery made a draught only release featuring fresh Cascade hops, while the canned version had Chinook. The hops were sourced from nearby Indy High Bines.
Harvest Ale
Founders Brewing Co. — Grand Rapids, MI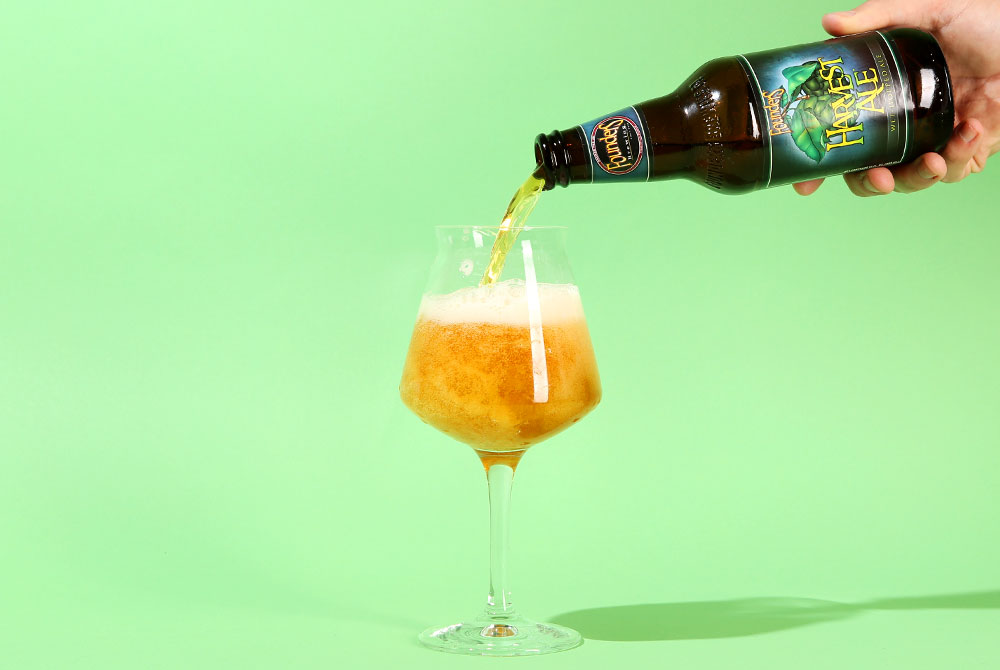 I've always thought of Founders as "old reliable;" I know exactly what I'm getting into with each of their beers. Harvest Ale allows the brewery to enjoy some experimentation with whatever hops are freshly available. The morning of the Harvest Ale brew day, hop cones are selected from Michigan hop farms and immediately used to make an ultra-fresh IPA full of pine and citrus flavors.
Hop Knife
Tröegs Independent Brewing — Hershey, PA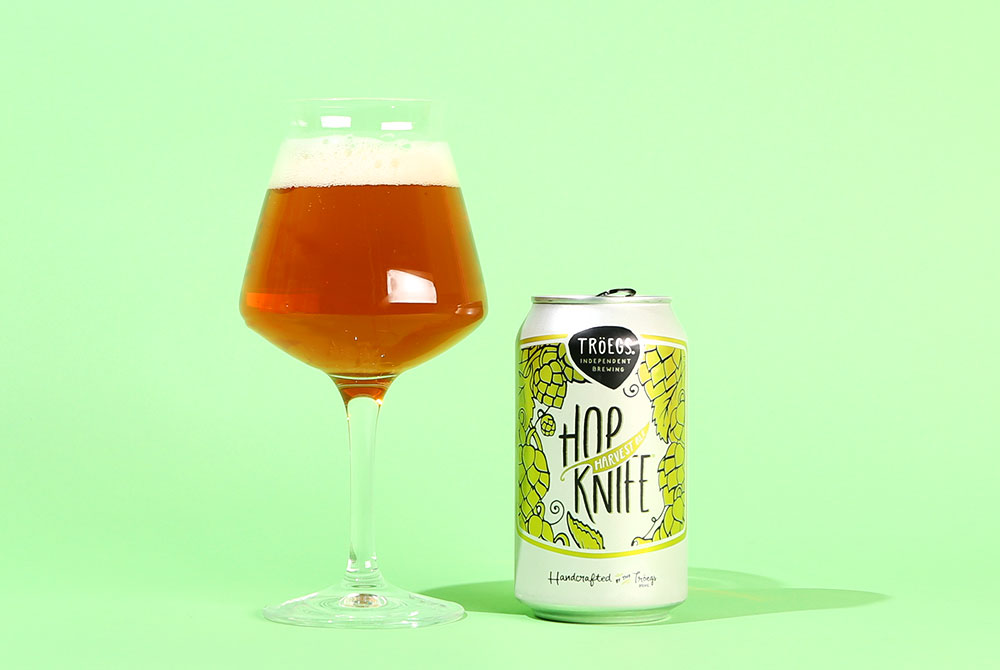 Hop Knife is a fresh hop IPA featuring Cascade, Chinook, and El Dorado in the boil and Centennial, Citra, and Columbus during dry hopping. A deep amber color, the beer is full of citrus and tropical fruit flavors plus some classic piney notes.
Way Two Fresh
Bale Breaker Brewing Co. + Crux Fermentation Project — Yakima, WA + Bend, OR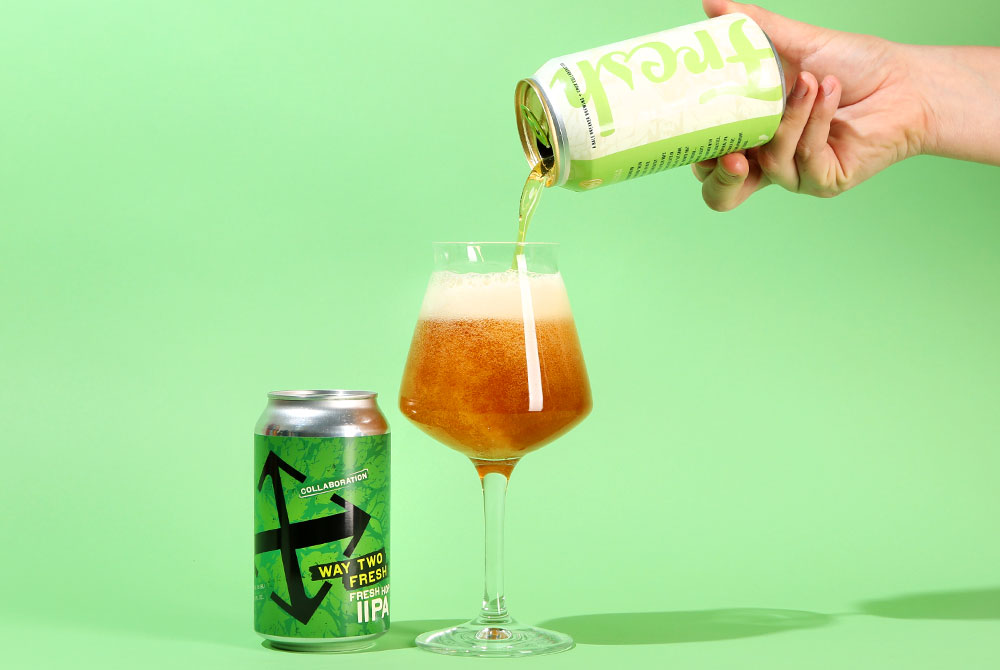 Way Two Fresh is a collab double IPA from Bale Breaker and Crux Fermentation. The two breweries each brewed the same beer, which featured Willamette Valley Mosaic and Yakima Valley Simcoe hops. The collaboration project involves transferring hops between states on the same day as brewing–a logistical feat we don't envy.
WET
Surly Brewing Co. — Minneapolis, MN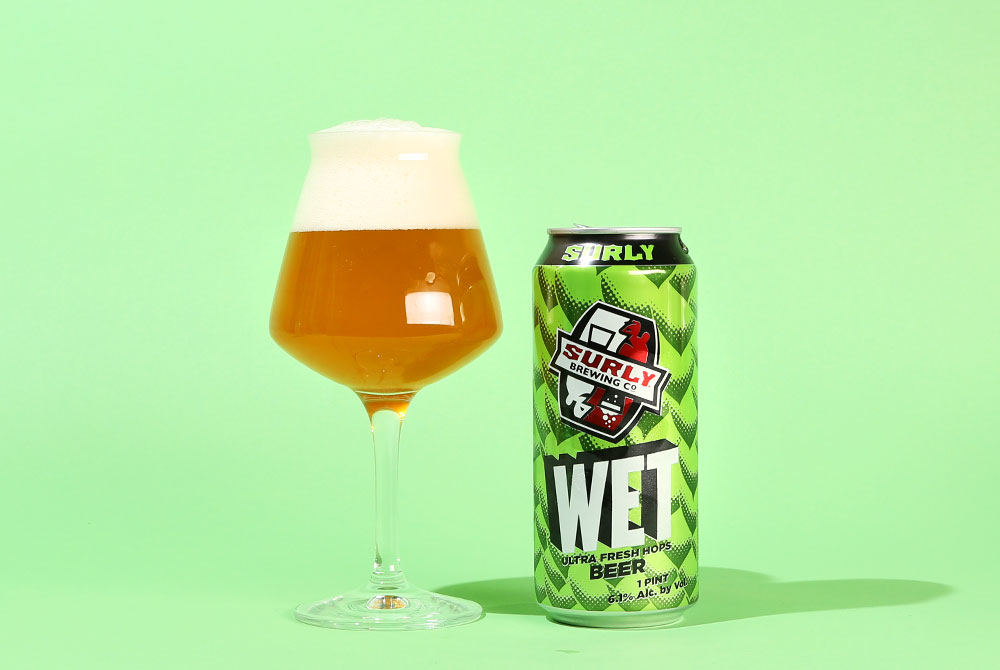 The 2018 edition of Surly's annual wet-hopped pale ale was built upon 100% Citra hops. If you're curious about how exactly a Minnesota brewery was able to pick 6,000 lbs. of hops from just south of Yakima and then brew with them day-of in Minneapolis, you can check their detailed timeline with key facts about the process.
Liked this article? Sign up for our newsletter to get the best craft beer writing on the web delivered straight to your inbox.