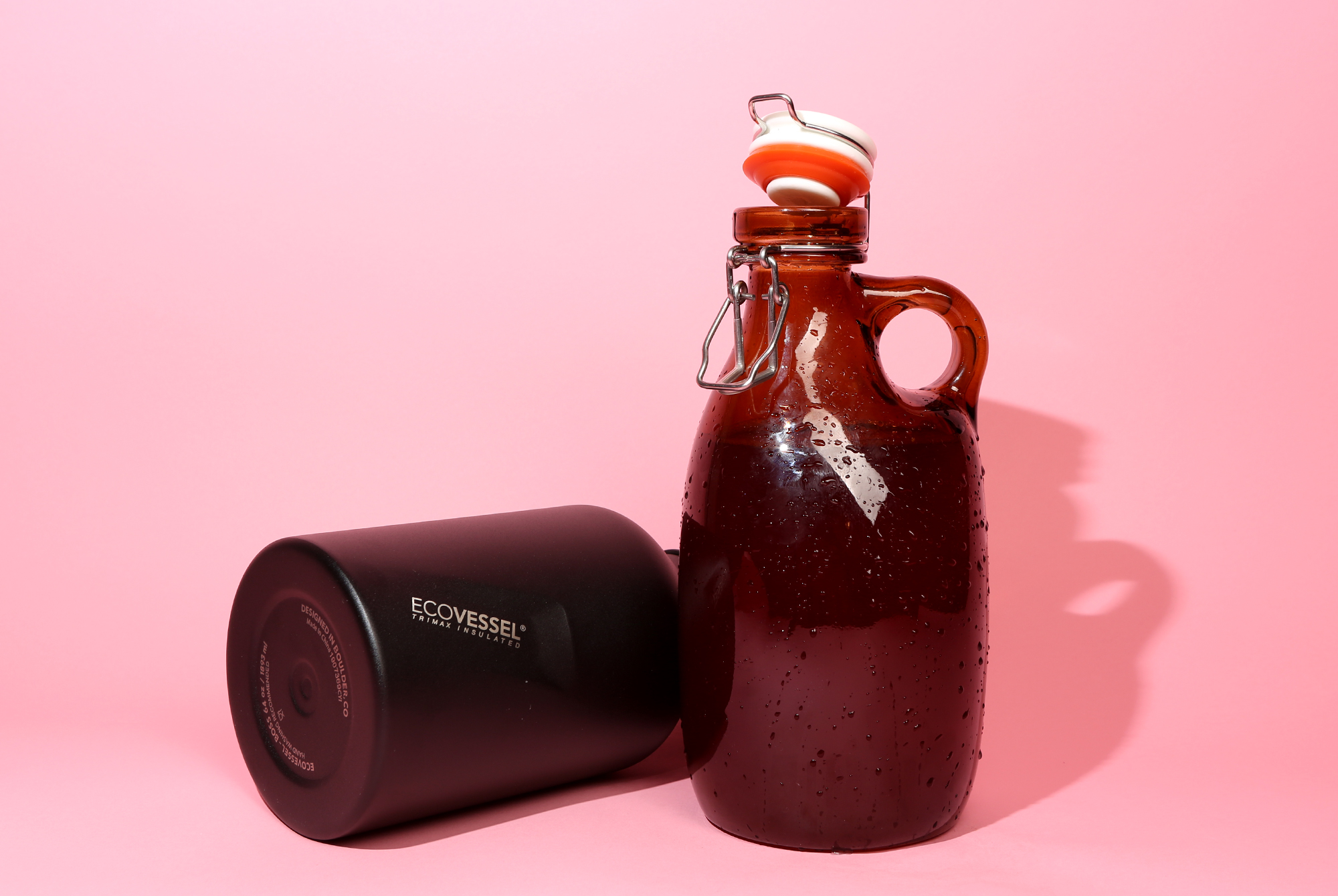 Photography by Gray Van Dyke
Give the gift of on-the-go great beer this year with any of these fine growler options. For something so seemingly simple, there's a lot to wade through and even more you can get wrong. Lucky for you we've carefully put together a list of the nine best growlers from 2019.
Save yourself the headache and have a read. Below are nine of the best growlers to give the craft beer lover in your life.
EcoVessel The BOSS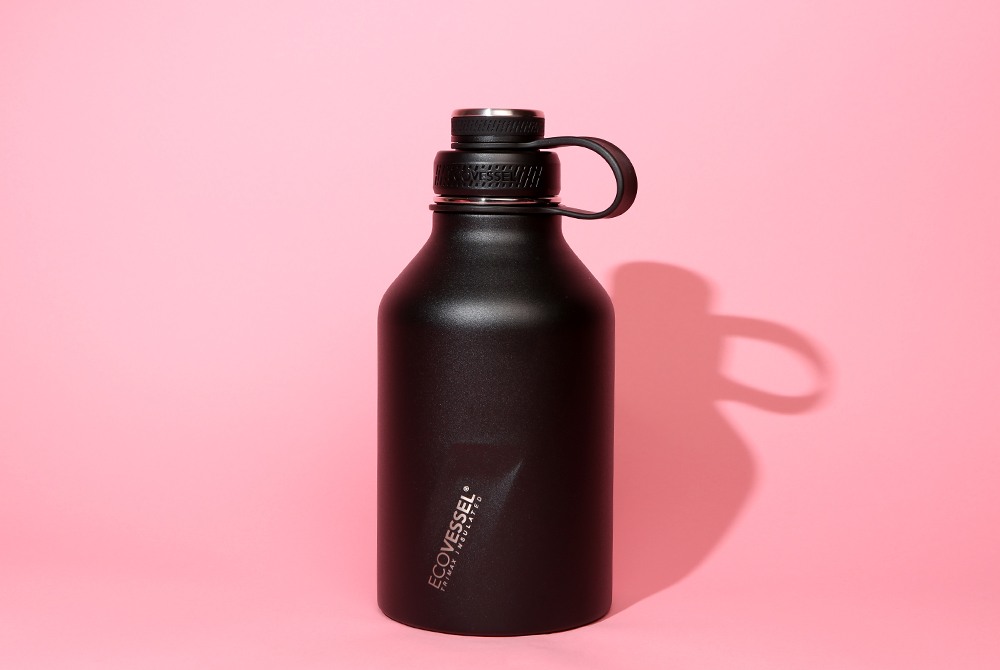 EcoVessel's THE BOSS features a host of accessories to make it one of the most versatile growlers on the list. With a dual-use, leak-proof top, it has both a wide opening for hassle-free fills as well a spout for that perfect pour. A removable fruit, tea, and/or herb infuser is included for those mornings where you maybe shouldn't have had that one last drink.
DrinkTanks Insulated Growler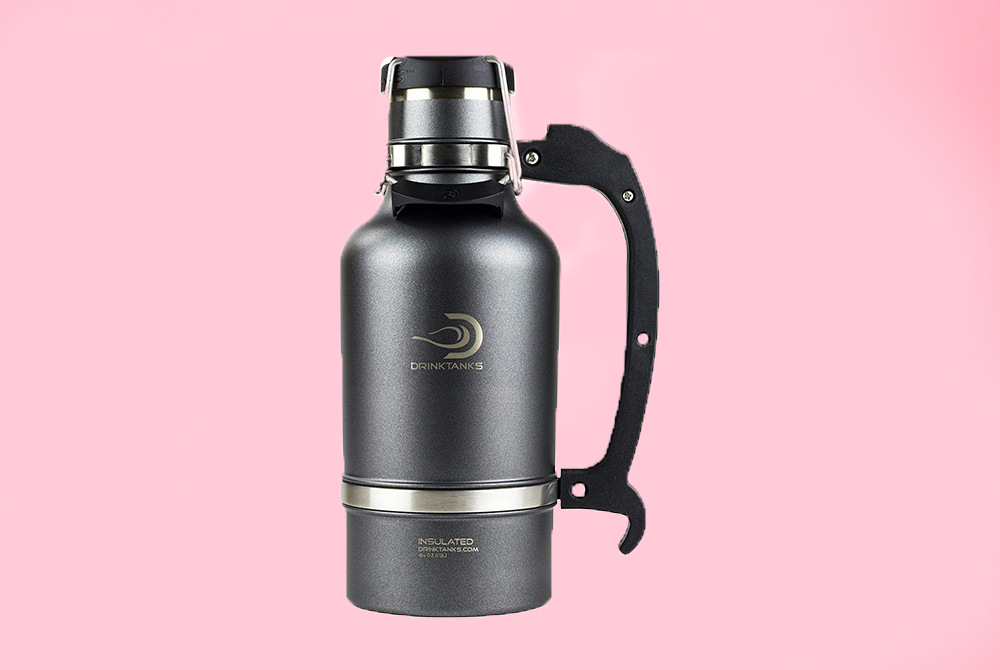 The DrinkTanks growler comes in three flavors with 32oz, 64oz, and 128oz sizes available. With each you'll find a double-down closure system and a ¾" cork lid making leaks a thing of the past. They're also dishwasher safe meaning that stout or sour you'll have no risk of cross-contamination.
Orange Vessel Stoneware Growler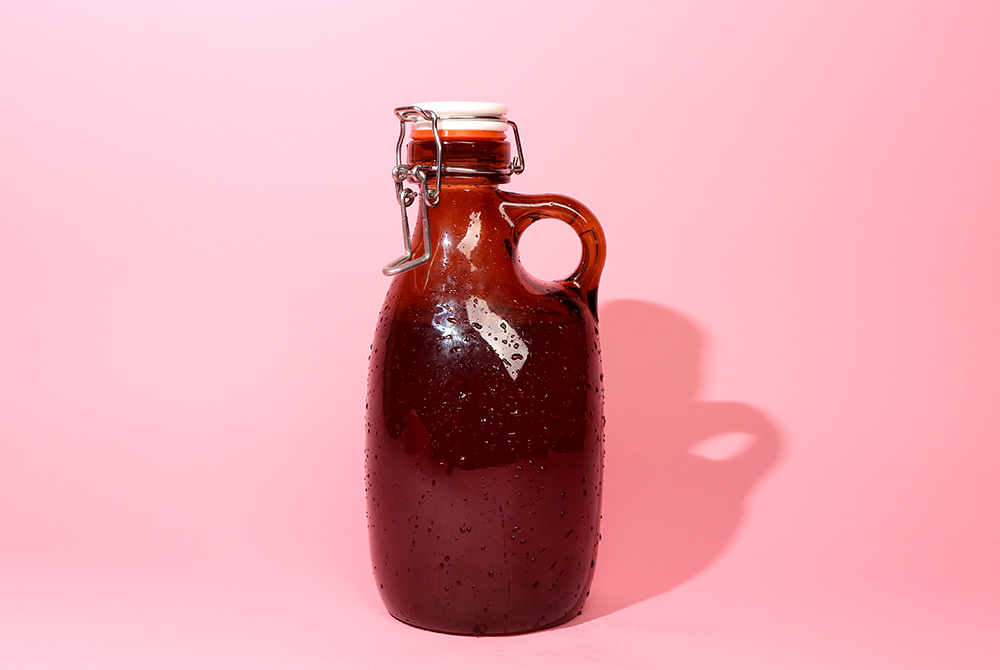 With a minimalist design and classy finish, the Orange Vessel stoneware growler offers you a cool ceramic–or glass–option in answer to others' stainless steel rigs. Equally at home on your picnic outing or in your secluded mountain cabin, you can't go wrong with this growler.
Stanley Classic Vacuum Growler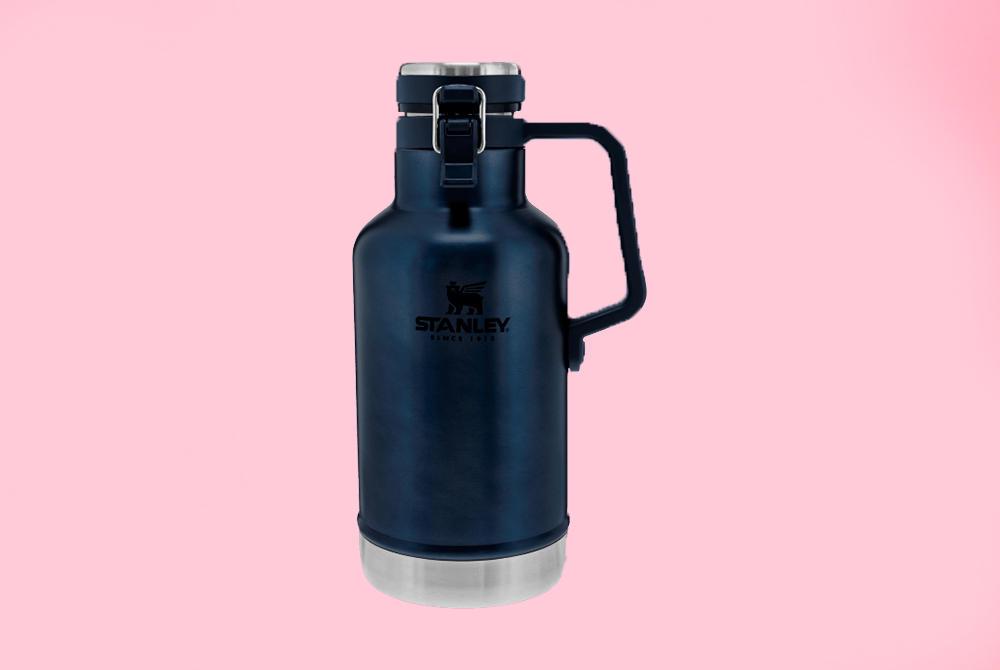 For those outings when you demand a growler as rugged as you are adventurous, the Stanley Classic Vacuum Growler lets you bring along your favorite brew no matter what conditions are thrown at it. A wide mouth paired with a generous handle makes pouring a breeze at home or at the campsite. Stanley also backs it with a lifetime guarantee––not that you're likely to put it to use.
Kegworks German Style Growler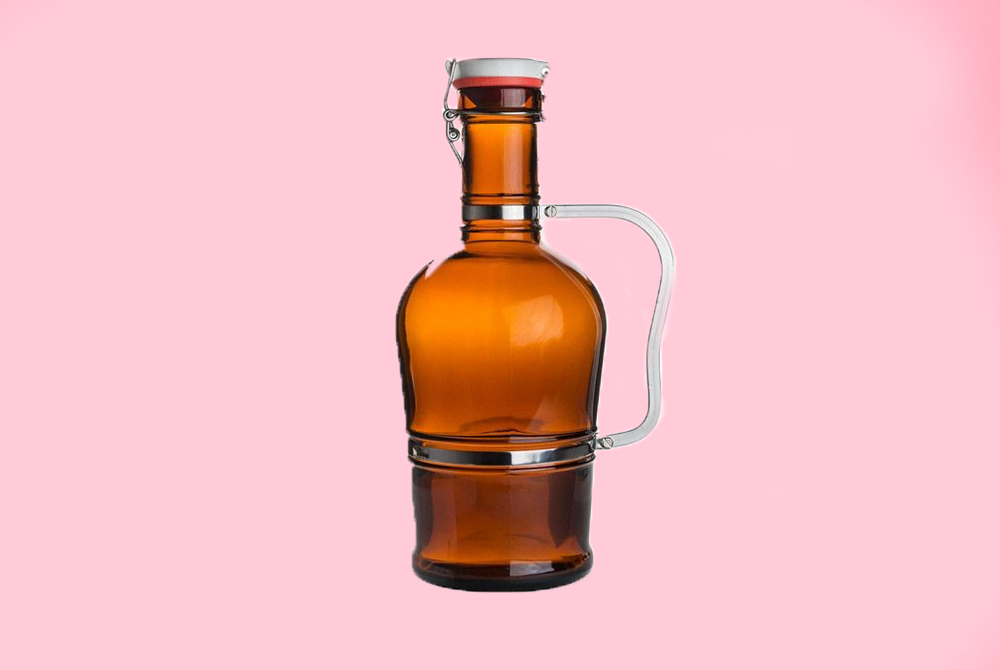 Even with today's constant innovation, there's still room for timeless classics. Its unique old-fashioned German design is perfect for the traditionalist while also being practical. See that longer neck? It makes room for any unwanted foam so you're sure to get your money's worth when you fill up.
Shine Craft Vessels 64oz. Growler
Virginia-based Shine Craft Vessels brings a growler that's both painted and finished in the USA, so your favorite domestic beers will feel right at home. It comes in a variety of colors both gloss and matte for an understated look anyone is sure to appreciate (for that extra patriotic flare go for the Rosy the Riveter design).
ManCan Mini Keg Growler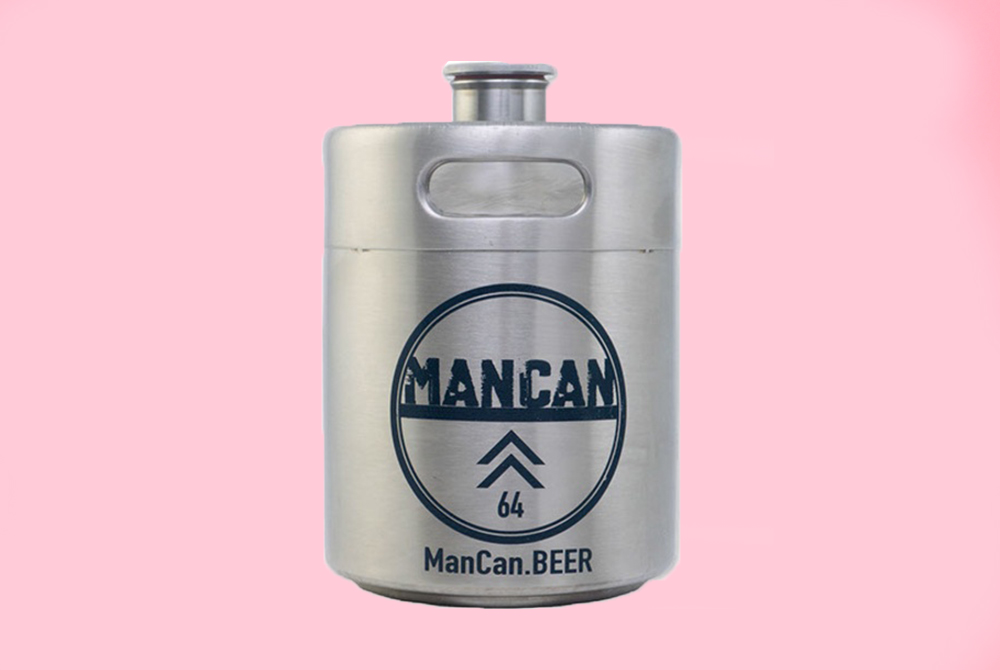 Whether you want to stand out from the crowd or just reminisce about your college days, this keg-inspired growler is sure to turn heads. The included gasket screw-top lid seals tight to prevent leaks or it can be swapped out for the Faucet Growler Filler for that foam-free fill.
GrowlerWerks uKeg Carbonated Growler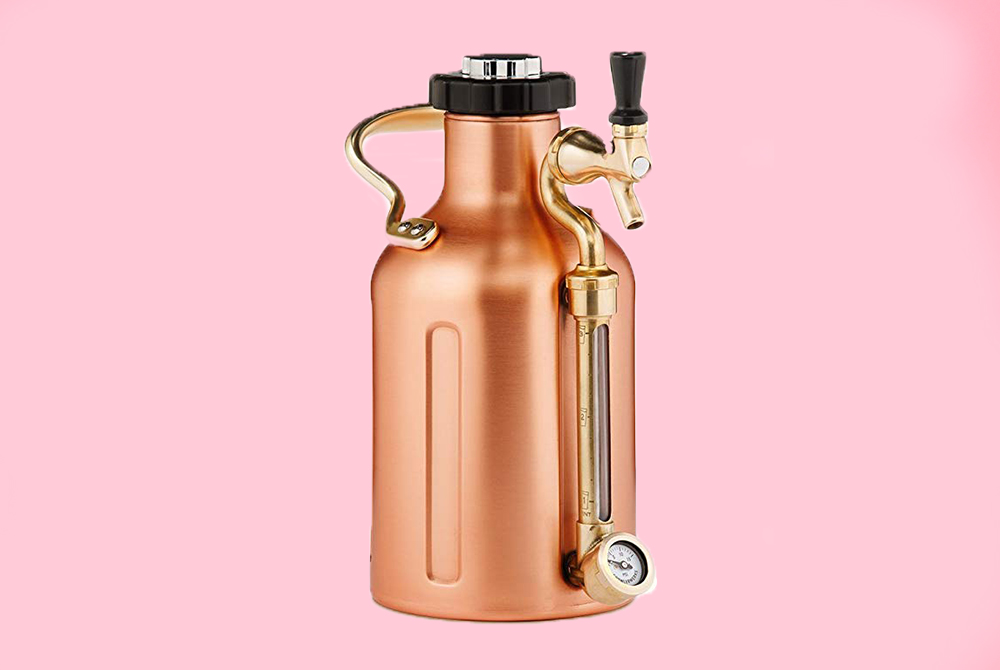 When flat beer just won't cut it, the uKeg from GrowlerWerks has got you covered. Its carbonation cap automatically regulates pressure (from 0-15psi) while a sight glass shows you what's inside. Make no mistake, if it's an on-the-go draft-quality experience you're after, this is it.
TrailKeg Half Gallon Growler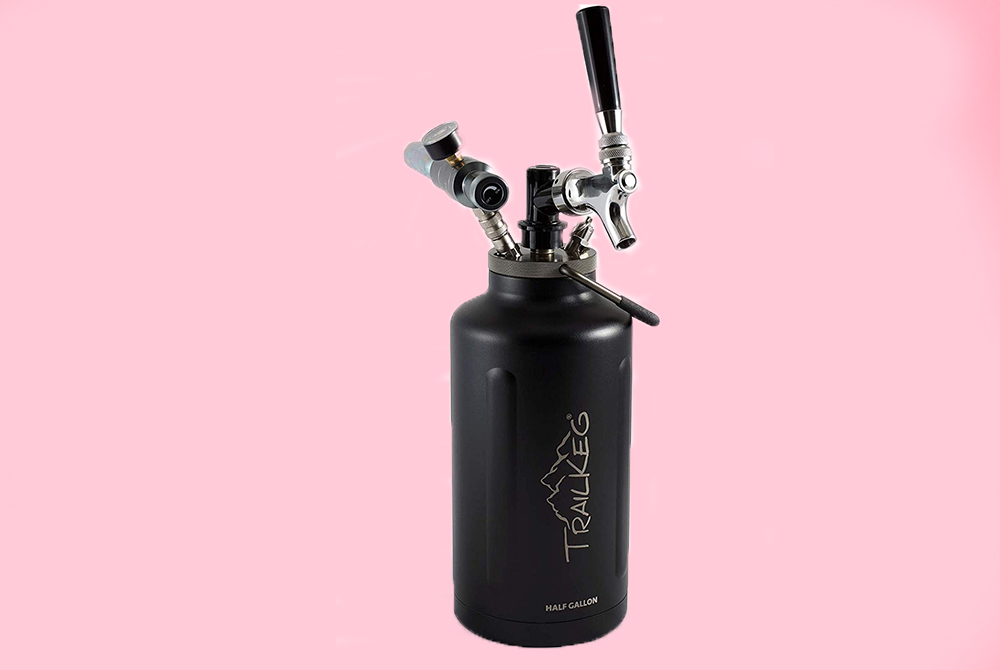 While you may be paying a premium for TrailKeg's growlers, their design is well worth it. With a pressurized lid that keeps your beer carbonated, it'll hold its own as a stand-alone tap or hook up to your kegerator for seamless draws. Who's to say you can't have great craft beer, regardless of where you are?
Liked this article? Sign up for our newsletter to get the best craft beer writing on the web delivered straight to your inbox.