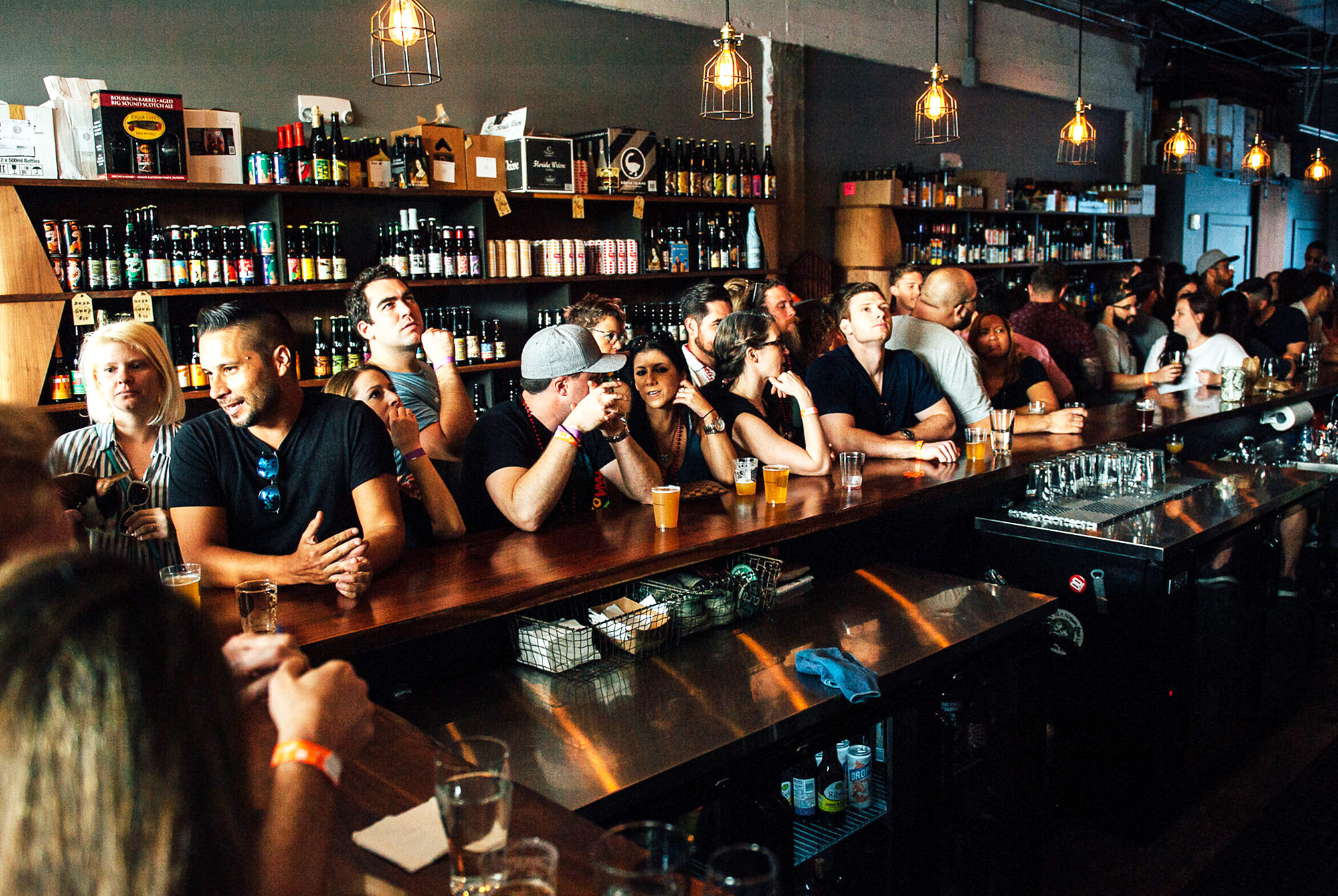 Photos courtesy of Boxelder.
You'd be forgiven, particularly during one of Wynwood's art walks, for stumbling into Boxelder and mistaking it for a gallery.
As you first enter the space, which is roughly the shape and size of an extra-long shipping container, you notice a series of prints from Keith Shore, the iconic artist behind Mikkeller's beer labels, hanging on the wall to your right; then your eyes slowly wander to the large, geometric skull piece by artist 2Alas. You drift toward the bar, taking a few seconds to admire the tasteful stools, shelves, and bar counter, even before checking out the draft list.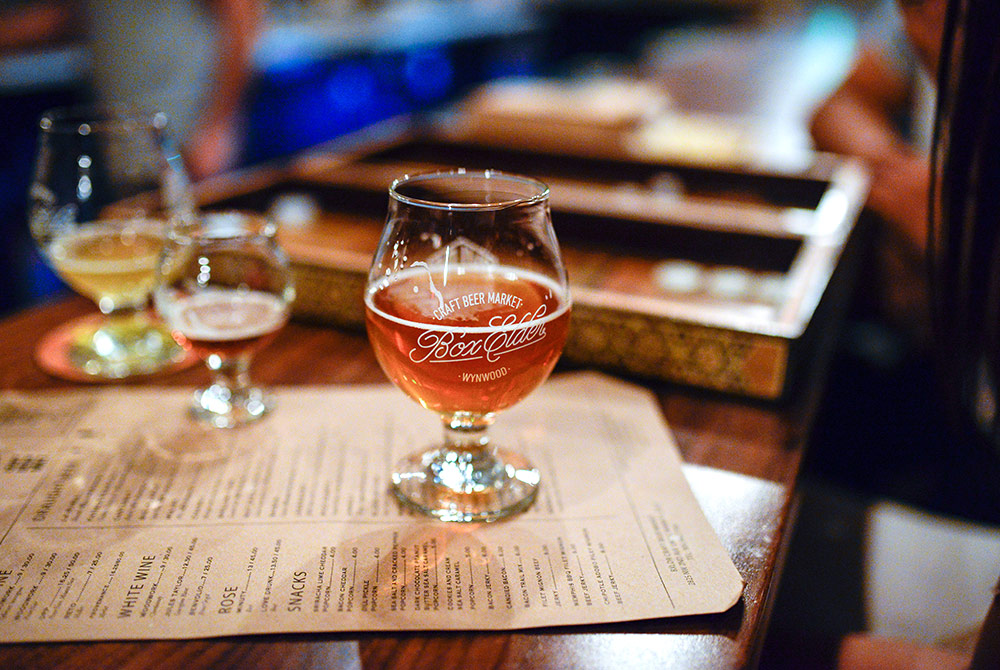 Clearly, whoever planned Boxelder, Miami's first craft beer bar and bottle shop, had an eye for design. As it turns out, co-owners Nicole and Adam Darnell have more than just that. They both studied design (her: industrial, him: graphic), and worked together at Friedman Benda, a contemporary design gallery in New York City. Collectively, the pair has 20 years of experience working in the art world.
So why a craft beer bar? While it had always been in Adam's plans, it took a series of life-altering events to solidify them. Nicole left Friedman Benda after seven years for a job back home in Miami–her father was then diagnosed with and passed away from cancer–and, after deciding that life is short, the pair took the trip to South America that they had long planned.
While hiking, riding buses, and touring cities, the Darnells would discuss the specifics for their future bar.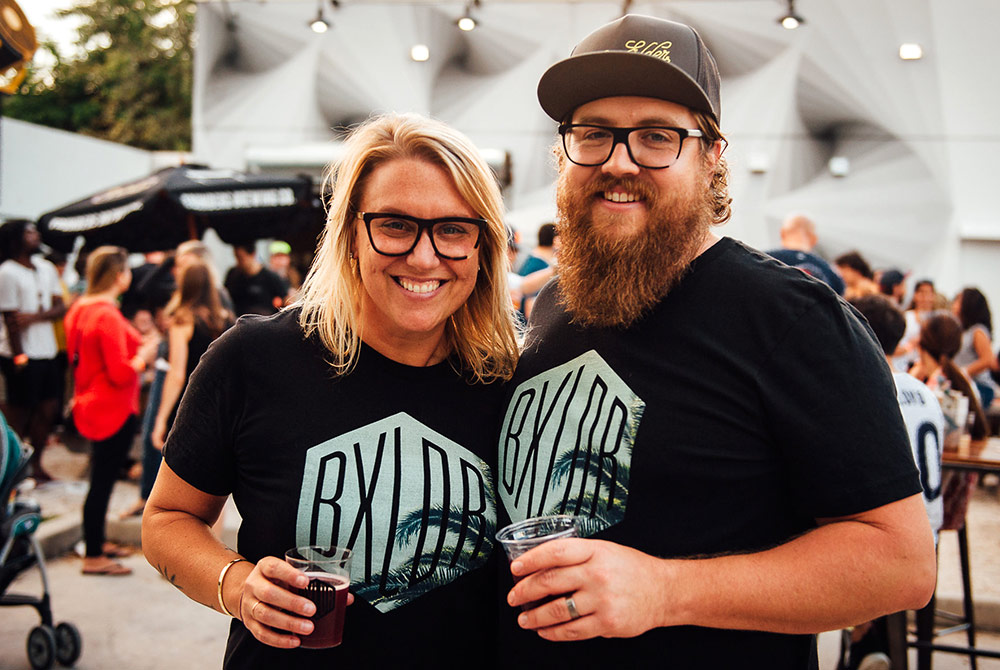 "That was where we made all the big decisions," explains Nicole. "We'd be on these buses for hours. I think we did 295 hours on local buses. We'd be sitting there thinking about the shelving. We're such visual people. We geek out on the design stuff."
Of the many big decisions the couple made on that trip, one of the most important was to showcase artwork in the space.
"As we were getting close to opening, we knew we wanted to have artwork," says Adam. "We did it more like gallery style. We did exhibitions."
Those first exhibitions featured artists like Chad Gordon, Seth Scantlen, and Douglas Hoekzema—all artists the pair knew from their time in the art world.
"In the beginning, we tried to do more of a gallery-type situation on the walls. It was awesome, but it requires a lot of time," explains Nicole. "We were like, 'There's got to be a way to tie together the art and the beer.'"
In the run-up to Art Basel Miami 2016, Adam called Keith Shore to see if he'd be interested in showing some of his work at Boxelder. After initially declining, Shore called back and agreed to the exhibit, entitled "Hats Off." (Oxbow has also hosted Shore "Hats Off" exhibit at its Portland facility.)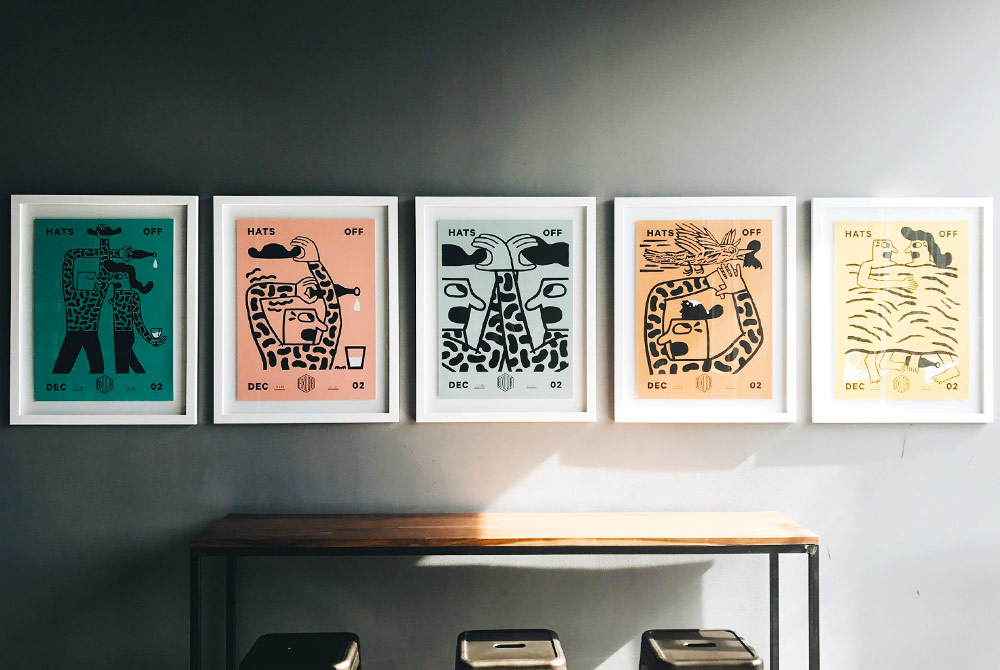 In the eyes of the Darnells, the success of Shore's exhibition not only solidified the concept of working with beer artists, but it also provided a sense of legitimacy to Boxelder as a space where artists should show their work.
For last year's Art Basel Miami, Boxelder exhibited work from Evan B. Harris of Coppertail Brewing Co. and Will Ralston of Angry Chair. Adam also worked with Civil Society to create wallpaper for Boxelder's restrooms based on the brewery's "Fresh" label.
As the pair plan upcoming exhibitions, they are excited about the increased amount of thought and resources that breweries are putting into labels.
"I think from now on it is just going to be a constant evolution. You can look on the shelves and some of the artwork on those bottles is ridiculous," explains Nicole. "How can you not want to buy a To Øl beer? I love their beer, and I love their labels."
"These guys are putting effort into their beer, and they also want to put that effort into the artwork that goes with it," adds Adam. "Beer labels are way better now than they were 5 years ago."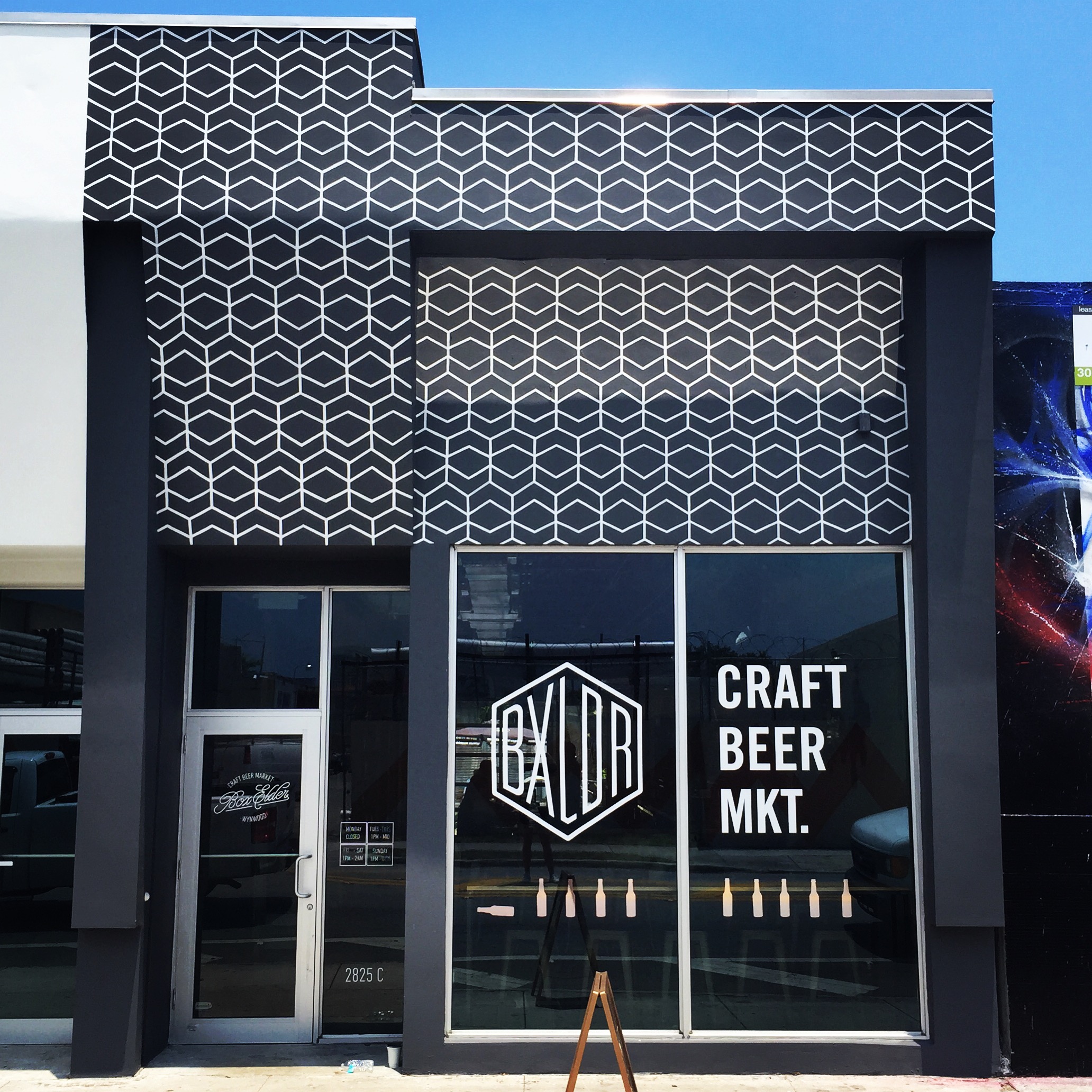 Through these shows, the Darnells are not only providing artists with an opportunity to get their work in front of new eyes but also inviting a diverse audience to admire artwork. Like any big city, Miami's art museums can be intimidating for and inaccessible to certain demographics. At Boxelder, anyone can come in at any time, sit with a beer, and take in high-quality art.
Liked this article? Sign up for our newsletter to get the best craft beer writing on the web delivered straight to your inbox.