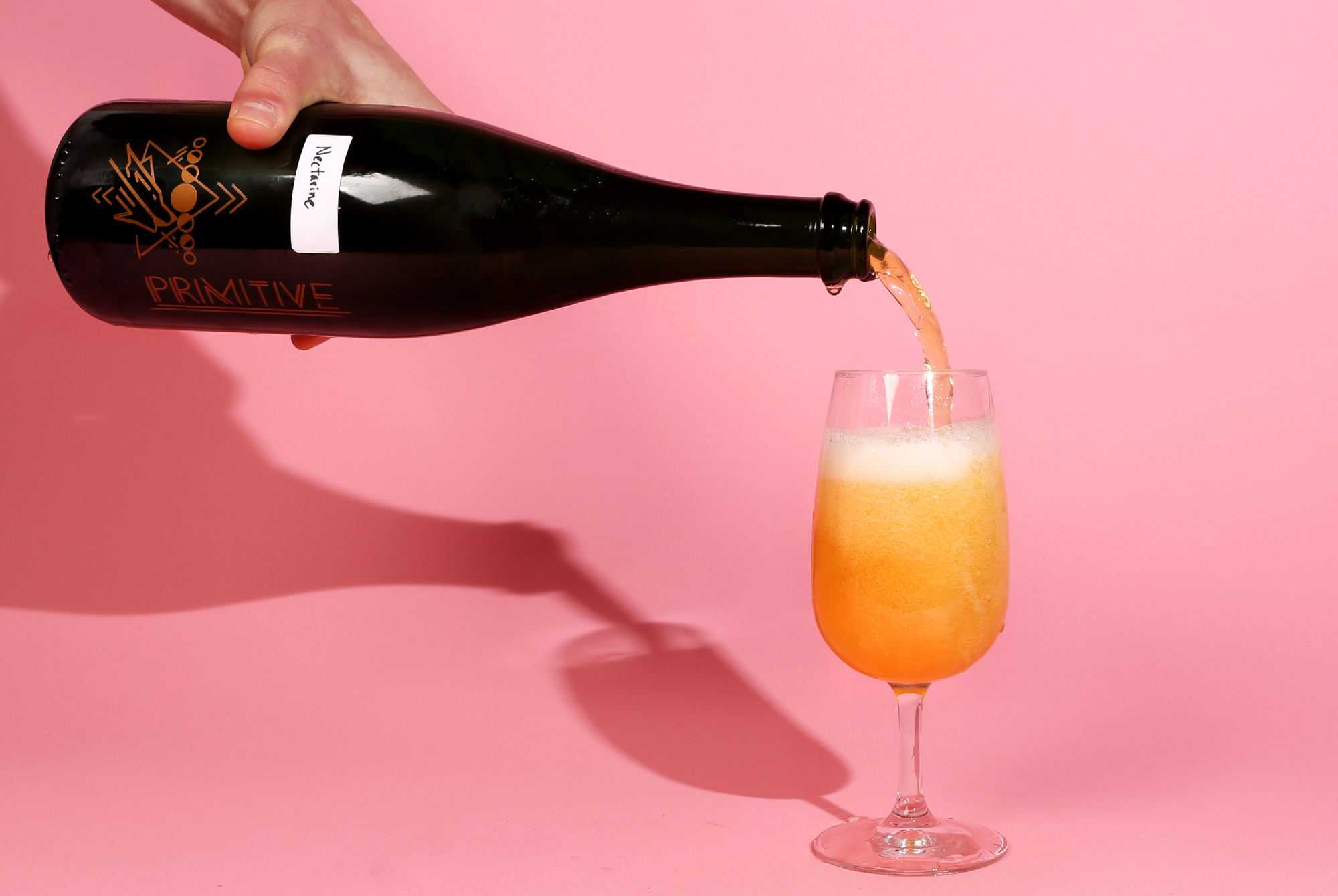 New brewery openings have become as constant as the popularity of hazy IPAs. To throw a few numbers around: 7,480 breweries were active in the United States as of June 30th, 2019, according to the Brewers Association. That's over 1,000 more than opened in 2018 with another 2,500-3,000 in the planning stage, according to active Alcohol and Tobacco Tax and Trade Bureau licenses! Numbers aside, in 2019 we found that what made a nascent brewery truly remarkable was its ability to authentically capture the culture of a neighborhood or city while simultaneously executing phenomenal beer–whether that's exclusive confection based stouts in El Segundo, CA or mixed-fermentation magic in Orlando, FL.
From every corner of the country, rookie taprooms invited us to enter into an often exclusive and whimsical world, to kick off our shoes and hang up our dad hats, and to take a sip of some truly magical elixirs.
Below, we've listed our top choices. They're in no particular order except for Primitive Beer, which we happily proclaim our best new brewery of 2019.
Primitive Beer
2025 Ionosphere St, Longmont, CO 80504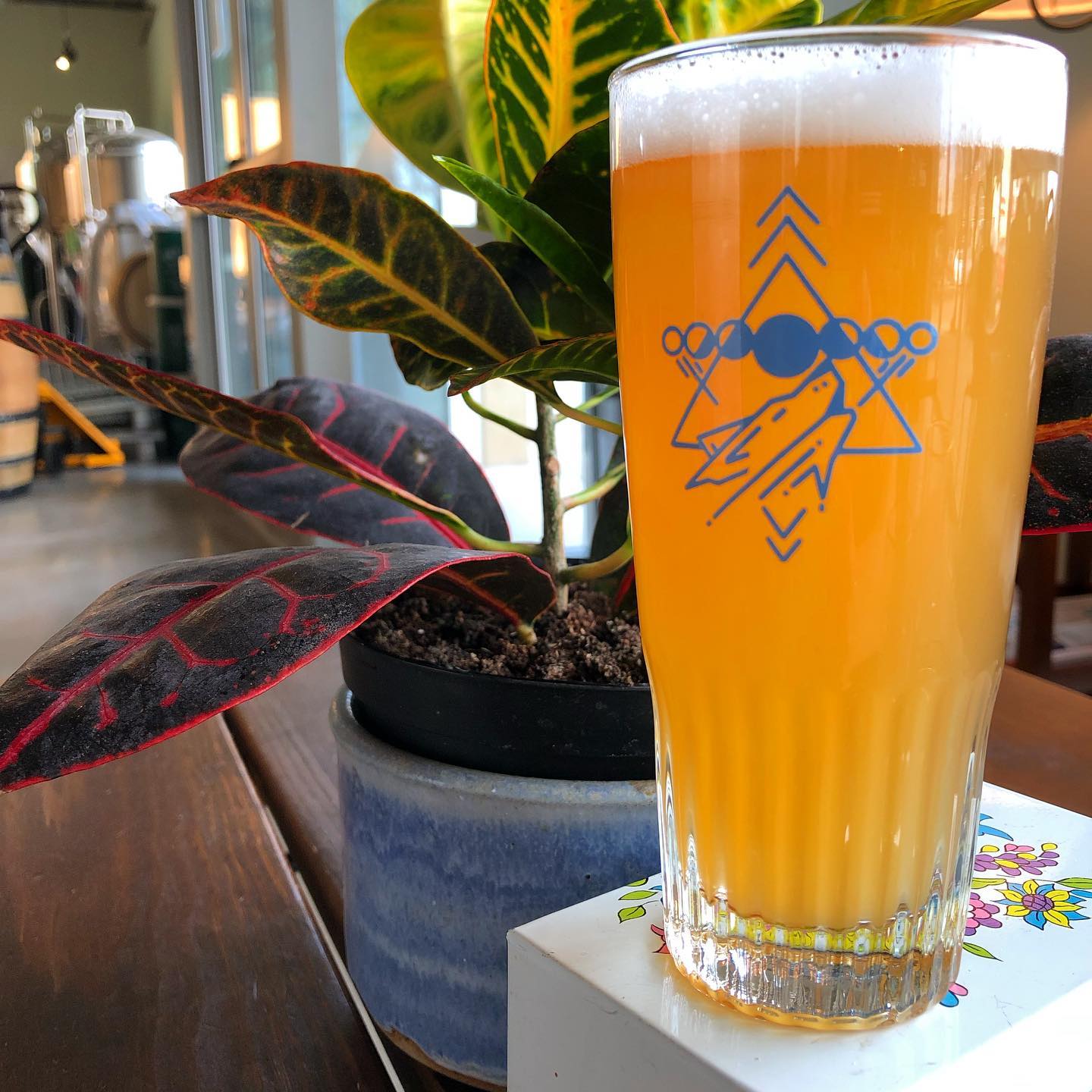 Colorado is jam-packed with world-class breweries, and its sour beer market is even more competitive. Black Project, Casey, Amalgam, Our Mutual Friend–the list could go on and on. So, we were particularly excited that newcomers Primitve Beer, a side project from husband and wife duo Lisa and Brandon Boldt, had started gaining some attention. We're fond of the magic-meets-science of spontaneous fermentation and Primitive's exclusively spontaneous approach instantly grabbed us. Despite only having a small sample size of their beer, we've been thoroughly impressed; And Now We Sparkle and So Last Season: Nectarine tasted like the work of a brewery much further along in its career. Those aforementioned beers were among the first of their bottle-conditioned offerings, up to that point Primitive had released still beer available on cask or boxed (yes, like wine). We're eager to see Primitive continue to blossom and while we appreciate the appeal of a hidden gem, we're hoping more folks catch on to the spontaneous fermentation train.
Halfway Crooks
60 Georgia Ave SE, Atlanta, GA 30312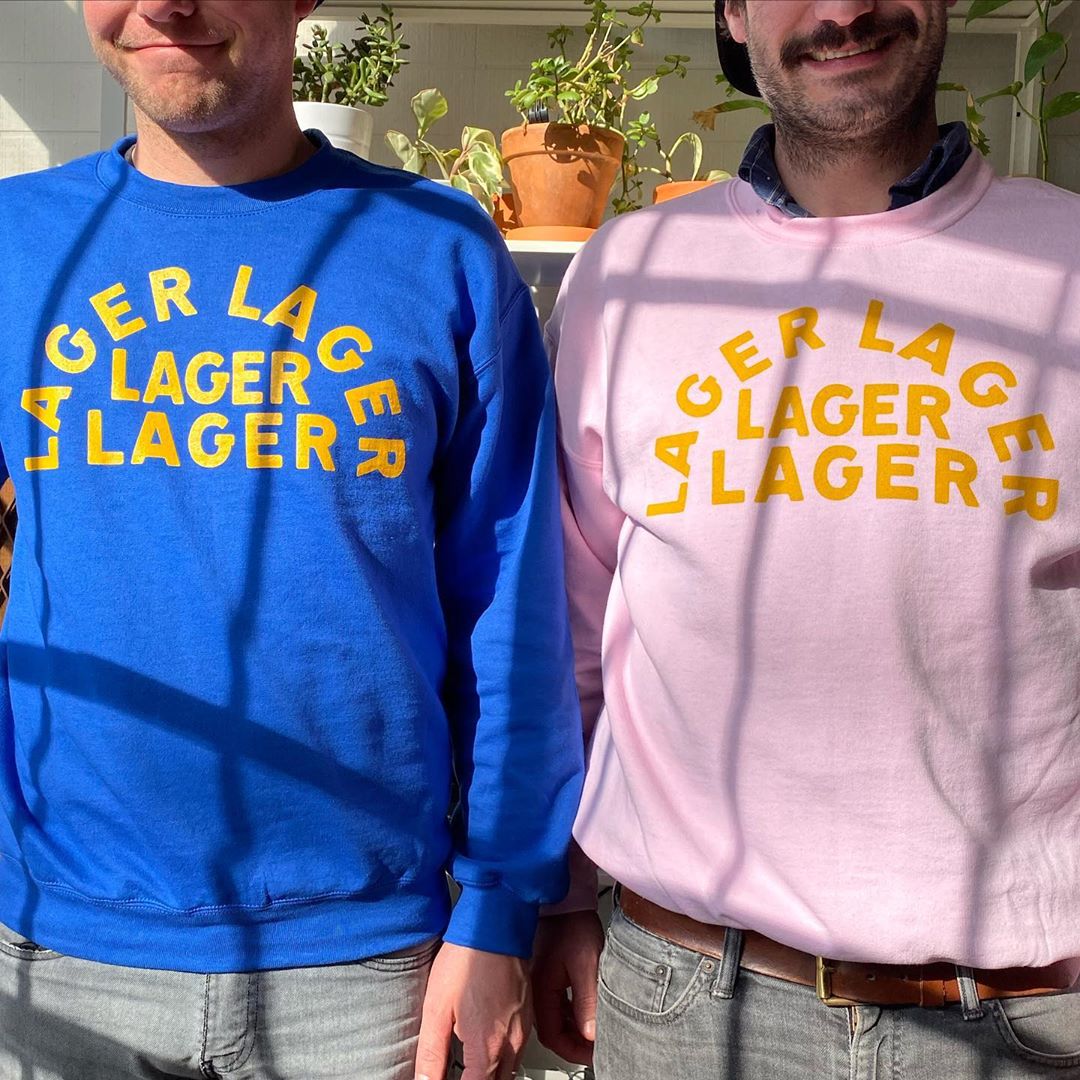 Mystery is part of the charm at this lager- and Belgian beer-focused mecca in Atlanta, GE. Turning its attention specifically to pilsners and mixed-fermentation ales, Halfway Crooks embraces the ethos of a small, neighborhood brewery. But there is nothing marginal about the elite beer and playful ethos pumping out of the taproom in Atlanta's Summerhill neighborhood. An anchor for the area's redevelopment, Halfway Crooks faced a slew of challenges before opening their doors. An incredibly rainy and wet winter delayed construction while a bankrupt brewery equipment company, Diversified Metal Engineering, slowed operations down even further. Despite these hurdles, Halfway Crooks opened an absolutely gorgeous taproom on July 6, 2019. Full of wood, light, and quirky touches–such as a wall of 12 TV's and floppy disc food order cards–Halfway Crooks' Golden Age meets grandma's attic knick-knack vibe flows from their beer taps into each piece of furniture and even to their merchandise (see the ultra-hipster lager crewnecks we're craving for Hanukkah). Halfway Crooks is the kind of siren brewery that calls out to you, luring you back time and time again to discover new treasures each time you step inside.
Unseen Creatures Brewing & Blending
4178 SW 74th Ct, Miami, FL 33155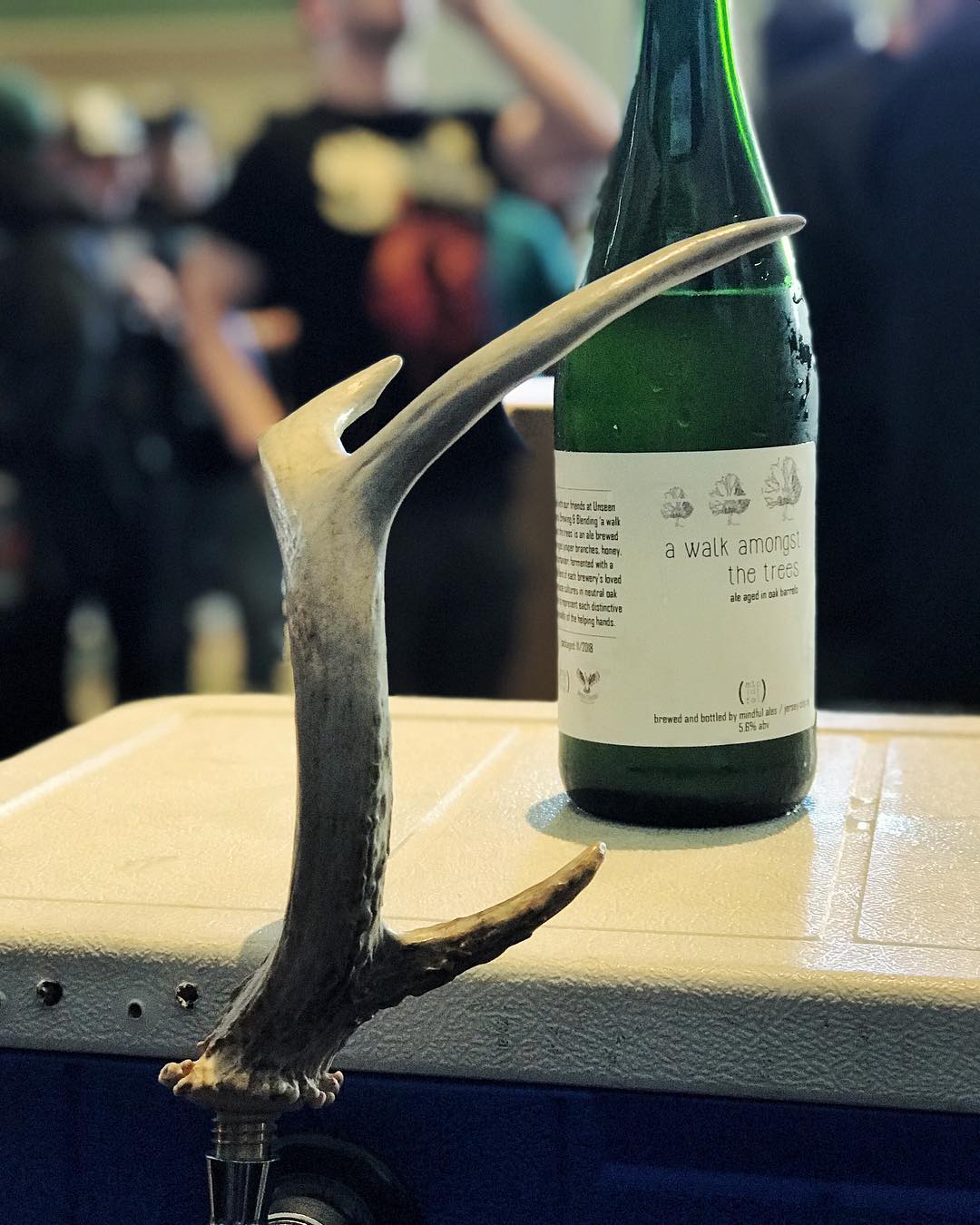 Our pick last year for one of the top breweries to watch in 2019, Unseen Creatures officially opened their doors this past year. Their farmhouse-inspired beers have quickly gripped South Florida with its focus on using local ingredients to express Miami terroir. Named for the mercurial yeast that is the lifeblood of any brew, Unseen Creatures specializes in oak barrel-aged, mixed-fermentation wild and sour beers, brewing with a special house culture to maintain that unique, neighborhood point of view. Telling the vibrant and eclectic story of Miami has been vital to husband and wife team, Marco and Vicky Leyte-Vidal's approach to Unseen Creatures' every breath. One can see it in Unseen Creatures' location in the heart of Miami's Bird Road Art District, in the 5,300 sq-ft taproom, and certainly in the beer, where core offerings such as Artifact, a house Petite Saison with Brettanomyces and dry-hopped with Cascade blur the line between the beauty of what is seen and unseen.
Three Chiefs Brewing Co.
909 E El Segundo Blvd, El Segundo, CA 90245
Three Chiefs hadn't even opened their doors yet when their now ultra-exclusive and highly sought after beers first made a splash during Wakefest last February. Unveiling a pair of collab pastry stouts with J. Wakefield aged in W.L. Weller whiskey barrels, the Three Chiefs brews caused quite a stir. Reportedly, a dozen bottles of its coffee and coconut stouts were raffled off for $1,200. Months later, when the three guys from Guam–Charles Rapadas, Brian Bamba, and Vince Quitugua–officially launched their taproom, people camped out in tents to try and snag a bottle of the celebratory beer Fähä, a tropical barrel-aged stout that sold for $899 on the secondary market. Open since September 2019, Three Chiefs has become a destination for die-hard stout fanatics willing to navigate its remote location and absence of a website or social media presence for a taste. While the brewery does create some lighter beers and IPAs it's the unique monthly and limited stout releases, mimicking mischievous takes on desserts such as banana bread and creme brulee, that have driven this brewery to hypebeast status.
Sideward Brewing Co.
210 N Bumby Ave Suite C, Orlando, FL 32803 | (407) 866-2195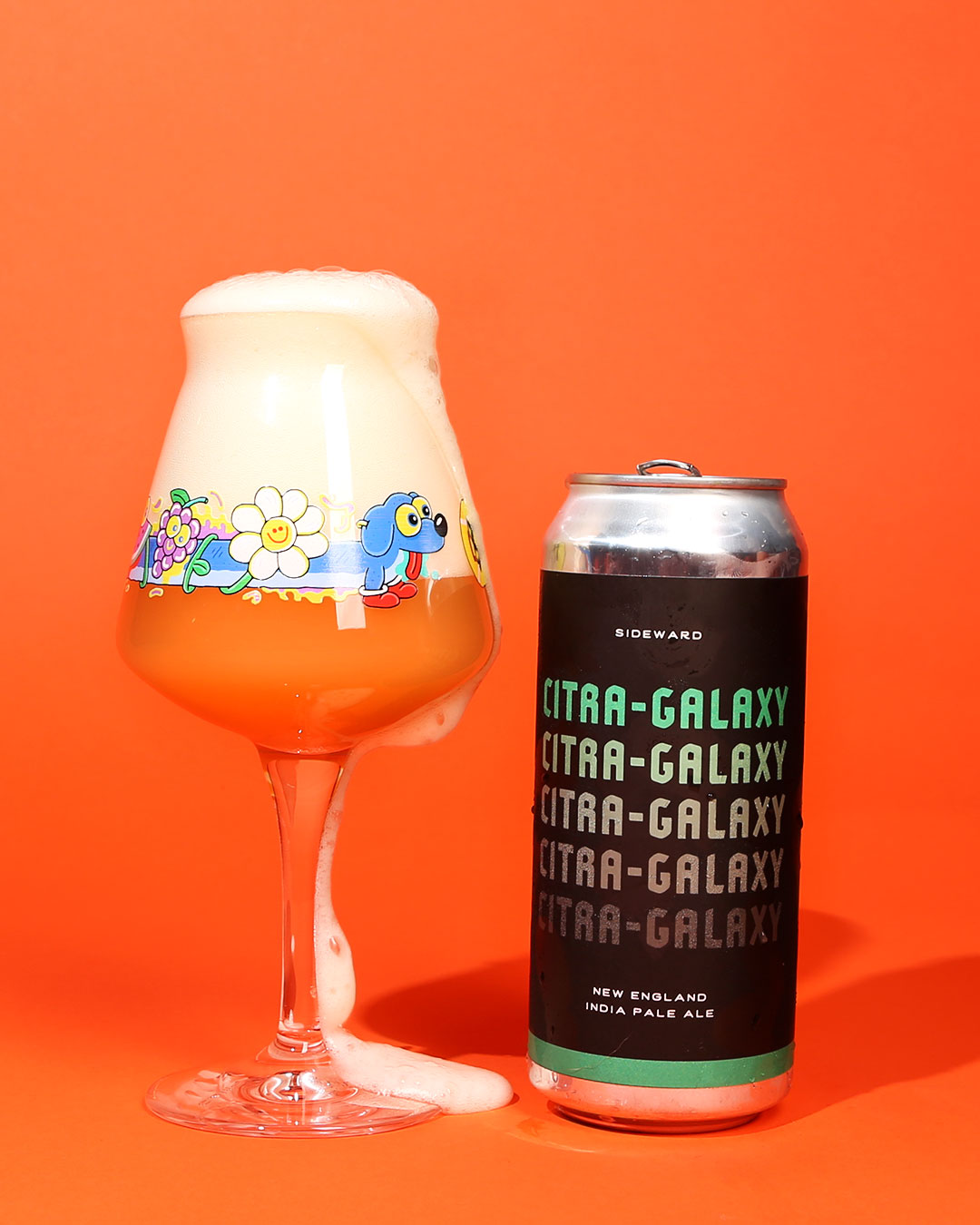 Florida seems to be a hotspot for hot breweries opening in 2019. Sideward Brewing launched in early March 2019 in the booming Milk District of downtown Orlando, FL. With the mission to create the best beer in the city, Sideward Brewing is the brainchild of former award-winning Red Cypress brewer, Garret Ward, former bar manager at the world-renowned Redlight Redlight, Mandy Protheroe, and Austin Ward. The 100-year-old warehouse has been churning out some of the best fermentation in Florida from its People of the Sun Wheat with Florida Citrus and Florida cane sugar to its Moon Boots flagship IPA.
Red Clover Ale Co.
43 Center St, Brandon, VT 05733 | (802) 465-8412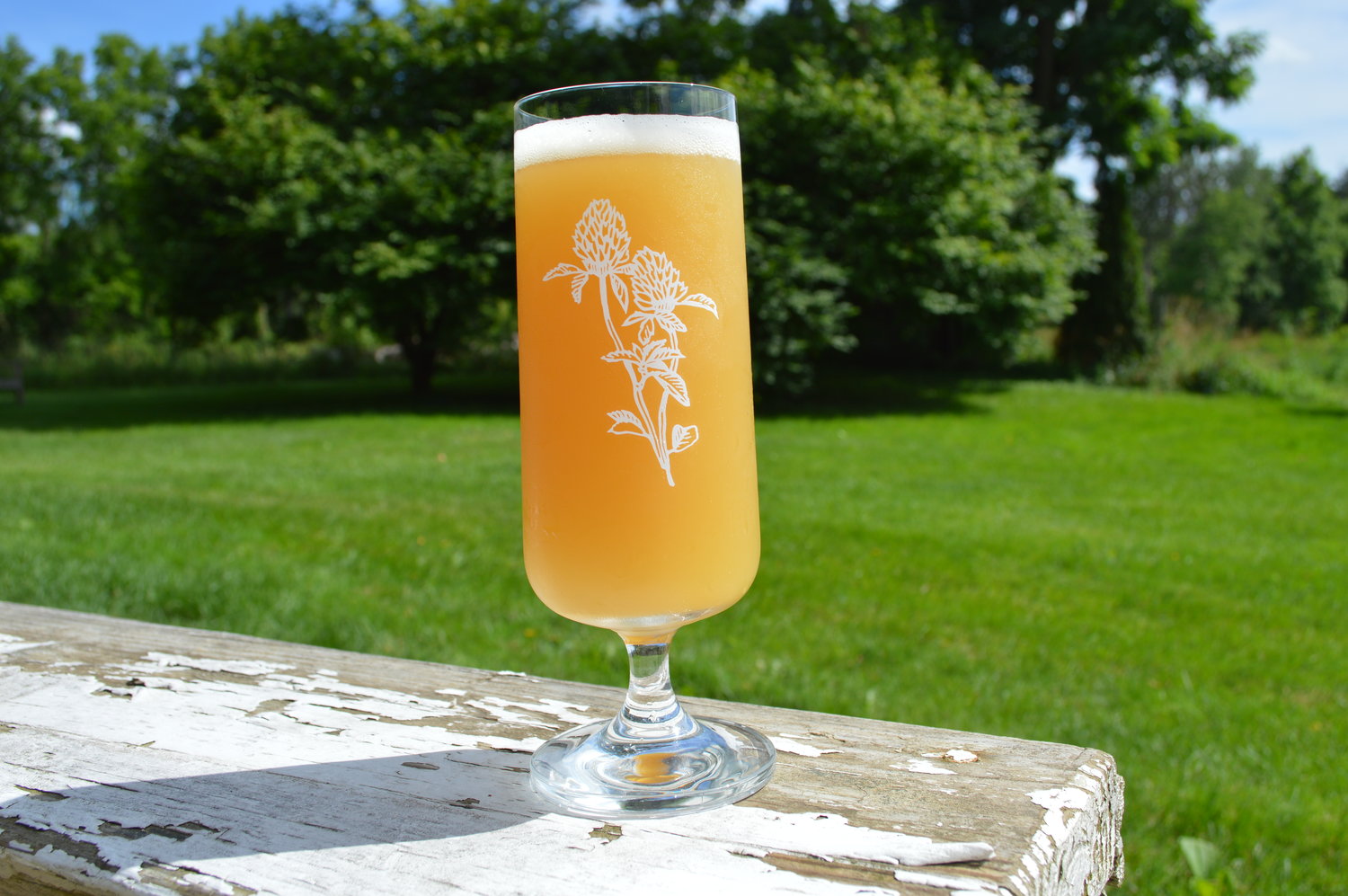 A three-barrel brewery started by three brothers-in-law, Pete Brooks, Riker Wikoff, and Andy Gates, Red Clover Ale captures the climate of Vermont in a bottle. The strong family connection at this brewery in Brandon, VT percolates from the beer all the way to the family's farming history. Coming from a 6th generation dairy farm, Pete and Riker followed their passion for hard work and a cold beer at the end of the day to start Red Clover. Farm fresh and locally-inspired beers such as the Maple Crumble Stout and Mountain Bluebird IPA with Idaho 7, Citra, and Columbus hops have made this small-town taproom into a craft beer destination.
FREETHOUGHT
Brooklyn, NY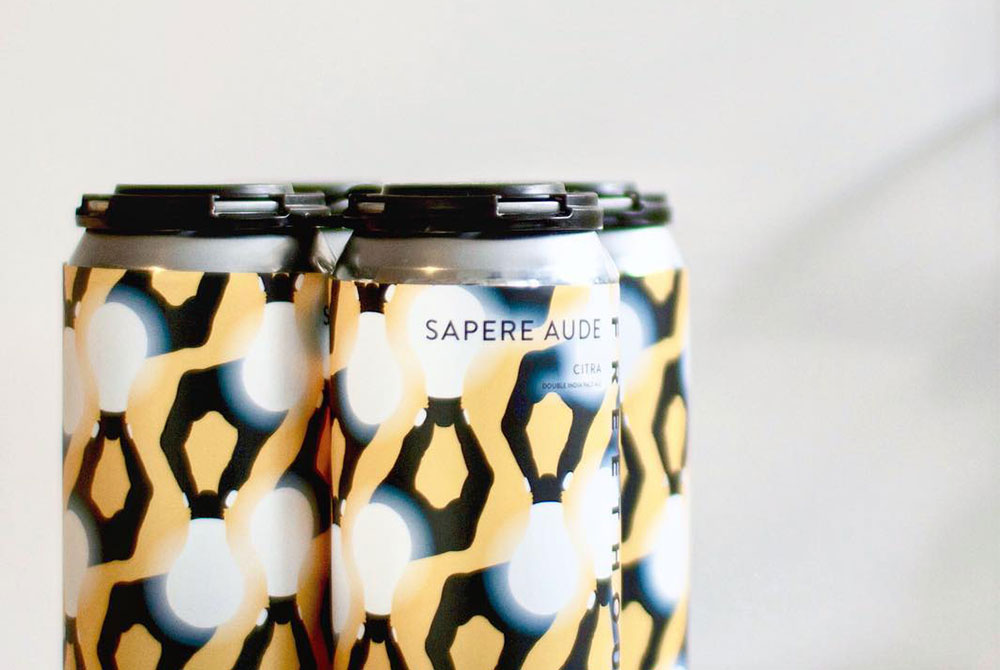 The duo behind this nomadic brewery in Brooklyn, NY brings a wealth of farm-to-table experience to the–excuse the pun–table. Ben Clayton, who runs the bar program at the Manhattan outpost of Blue Hill and his friend Ryan Jorgenson turned their homebrewing projects into a real-life experiment early this year. Releasing its first beer in January 2019, FREETHOUGHTS' sour ale named Principia utilized local wildflower honey, fennel pollen, lemon, and lactose for a refreshingly juicy, crisp concoction. The beer seemed to be an amalgamation of Clayton and Joregenson's love for all things heritage, local, wild, and sour and a microcosm for FREETHOUGHT'S uncommon ethos. (We were so excited by their initial offerings that we wrote about it here) With beers featuring a farmer's market's worth of ingredients and produce this nomadic operation's limited-edition ales are at the vanguard of craft beer.
Evil Twin Brewing NYC
1616 George St, Ridgewood, NY 11385 | (718) 366-1850
"I Seriously Can't Even Remember the Last Time I Drove a Car" and "When I Travel Outside New York It's Literally Impossible to Walk as Slow as Everyone Else Does" are just two of the silly names of new beers churning out of Evil Twin's recent outpost in the Ridgewood neighborhood of Queens, NY. The gorgeous greenhouse became a home for nomadic brewery, Evil Twin, this past October 2019. Founder Jarnit-Bjergsø has gained a bit of fame in New York City for his brashly titled beers, playfully poking at New Yorkers' eclectic idiosyncrasies and often ludicrous living conditions, along with the exotic and uncommon ingredients he often uses. Take the aforementioned brews: One a triple IPA brewed with milk sugar and hopped with Citra cryo, Kohatu, and Galaxy, and the other a DDH DIPA featuring Citra cryo and Wakatu. Remember when Dustin Hoffman's character Ratso Rizzo screams at a cabby in Midnight Cowboy, "hey I'm walking here!?" That's Evil Twin's new taproom. Go here for big, brash, bold beers in an unapologetically beautiful space in an unapologetically abrasive city.
Mindful Ales
Jersey City, NJ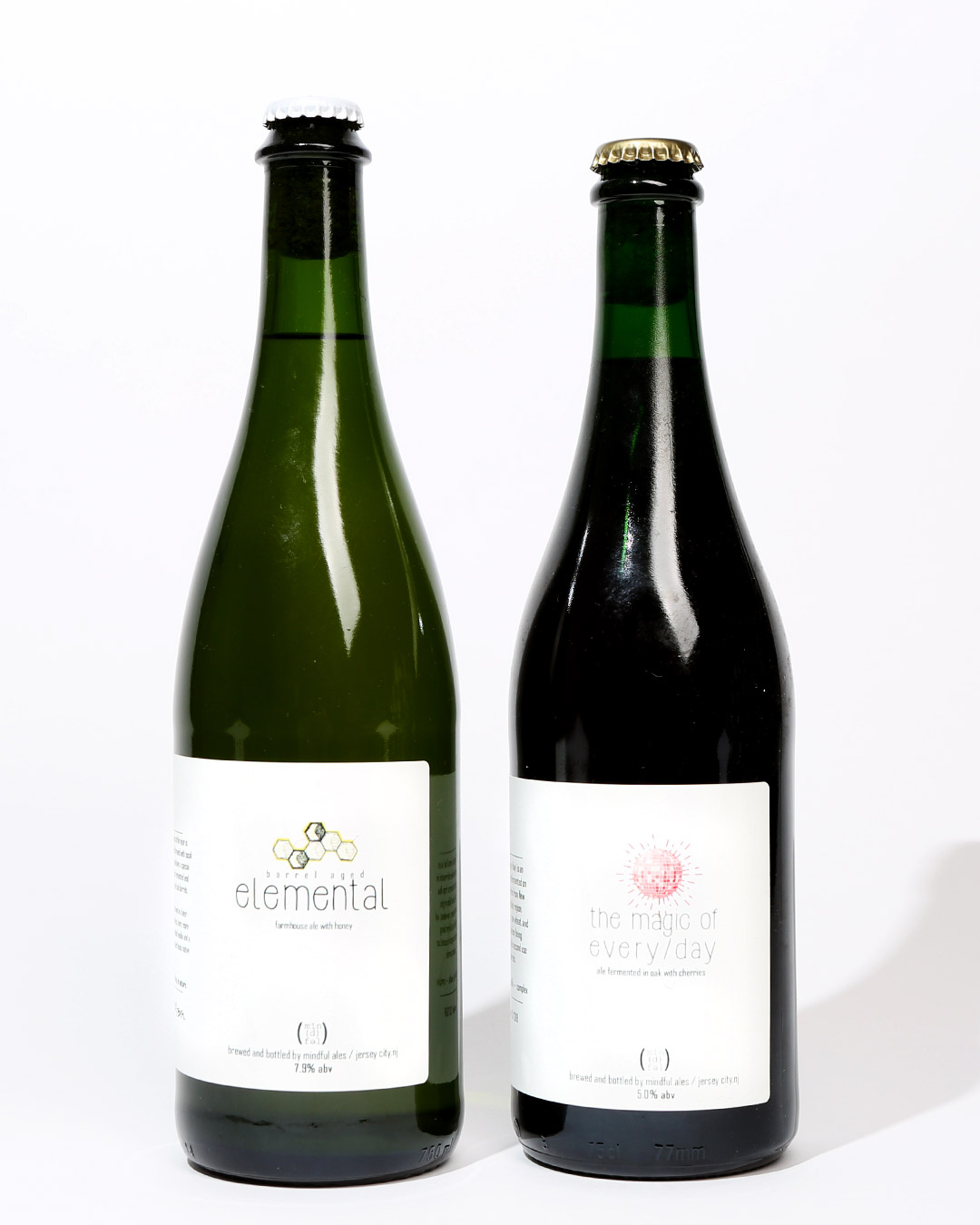 2019 was the year of Mindful Ales. From the brilliant mind of Dave Martin, Mindful Ales is a tiny seven-gallon brew system churning out delicious farmhouse ales. Finding Dave's beers can be challenging because he only puts out 30-40 750mL bottles per batch, but if you can track him down him handing out bottles of his Botanic Origins, a barrel-fermented ale with hibiscus, roses, and lavender, or The Magic of Every Day, an American wild ale fermented and aged in bourbon barrels, at an NYC beer event or pouring at a festival, snap these up. This inclusion might be cheating a bit as Martin hasn't opened a physical brewery for Mindful Ales, but we're eagerly anticipating its arrival.
Yeast of Eden
Mission Street & 7th Ave Carmel Plaza, Suite 112, Carmel-By-The-Sea, CA 93923 | (831) 293-8621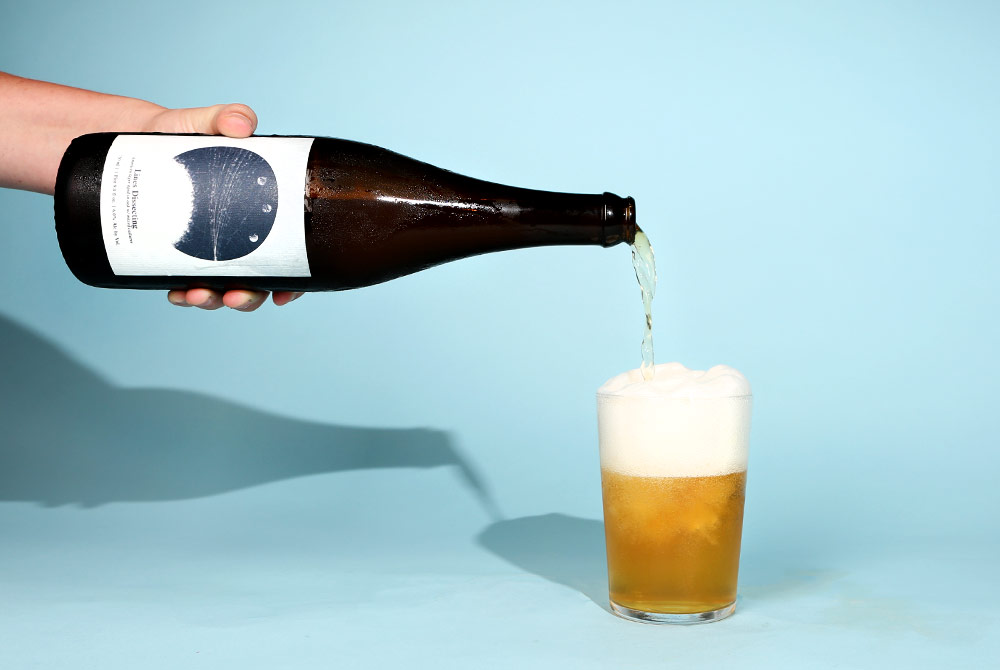 The genesis of Yeast of Eden began when two Alvarado Street Brewery alums, J.C. Hill and Andrew Rose, became entranced with the powers of mixed fermentation beer. Opened in December 2018 (okay we cheated a tiny bit here, too), Yeast of Eden is a 5-bbl brewery focused on utilizing the fresh yeast from Carmel-by-the-Sea for thrilling creations such as Novel Petals, a mixed ferm saison aged in oak barrels with local Elderflower from Carmel Berry Co and Pulp of Youth, a Strata dry-hopped, Brett conditioned Saison brewed with California malted barley. Hill and Rose's combined experience have produced immediate results with crisp, dry, fruit-forward flavors dominating their microflora creations. Yeast of Eden is truly a craft beer lover's paradise.
Liked this article? Sign up for our newsletter to get the best craft beer writing on the web delivered straight to your inbox.