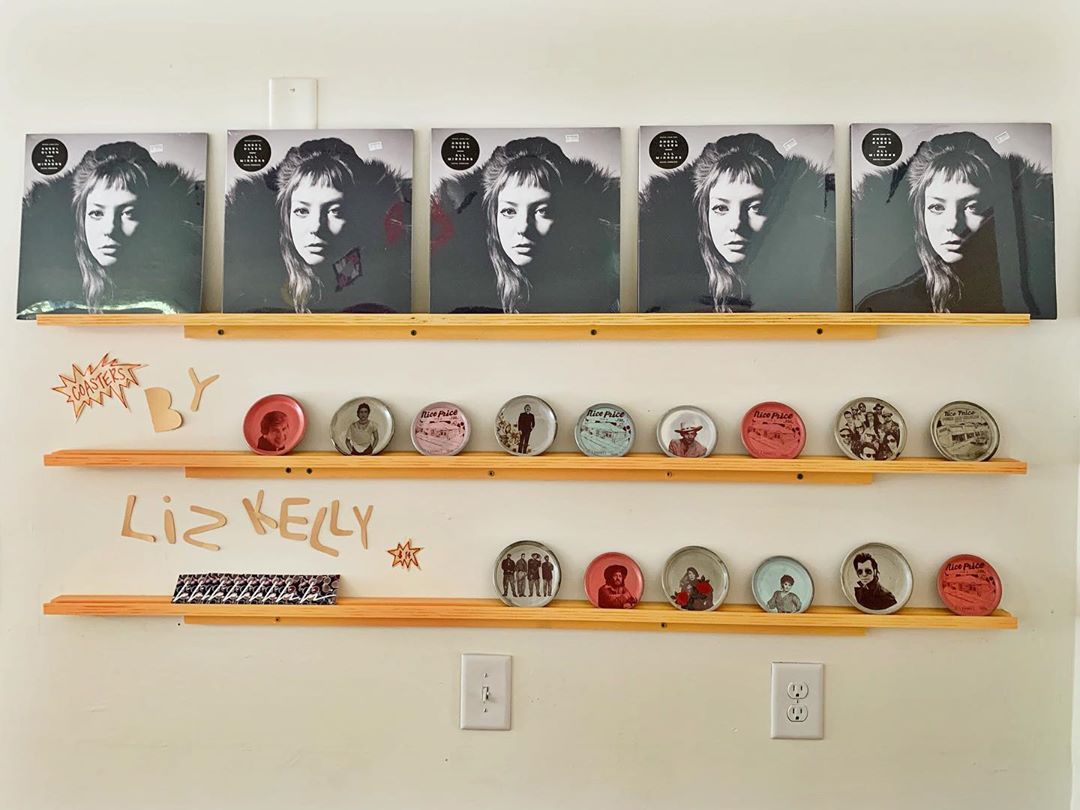 If you've been following the Hop Culture website closely, you'll notice we're smack dab in the middle of our end of year editorial schedule, which means we've already shared our holiday shopping gift guides and we're beginning to release our annual awards, wherein we name the best breweries, beer festivals, and bottleshops of the year. We've expanded our coverage this year to include some beer-adjacent awards like the best natural wine bars, the best craft coffee shops, and the best indie record stores. Although we cover craft beer on a daily basis, as writers, travelers, and festival throwers we find ourselves drawn to thoughtfully-made goods–whether that be a hidden gem vinyl or a glass of pét-nat.
I'm not here to convince you that as a craft beer fan you should dive into record collecting or start a coffee subscription with one of our favorite roasters (although, I think you'd have a lot of fun if you did). Our favorite brewers are fans of natural wine, our favorite bars and breweries regularly spin vinyl, and more and more breweries are experimenting with roasting their own coffee.
And, more to the point, we just find ourselves at these places on our travels. Whenever we throw a festival in a new city, we seek out the local record stores and spend a little time crate-digging. We've developed a critical eye for what separates a quality record shop from that thrift store that happens to have a handful of worn-out vinyl, the same way we seek out breweries with intentional spaces making exceptional beer. Below are ten of our favorite record stores in the country, they're the ones that we can't wait to revisit, the one's that left an impact.
We've listed our top choices. They're in no particular order except for Nice Price Jr., which we happily proclaim our Best Record Shop of 2019.
Nice Price Jr.
222 N Bloodworth St Suite 103, Raleigh, NC 27601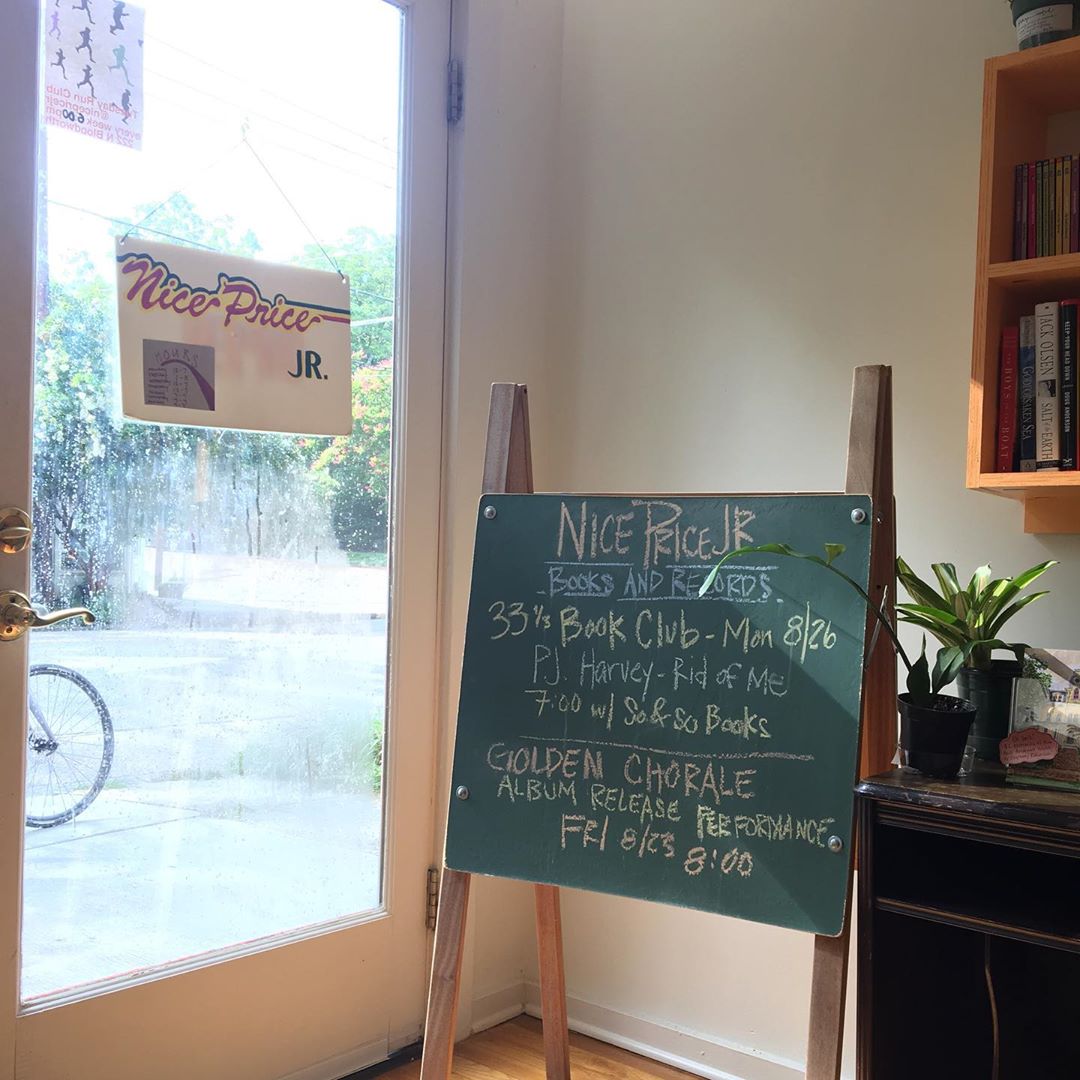 Nice Price Jr., the small, neighborhood satellite of Raleigh's established used book and record purveyor Nice Price Books, has only been open for about a year but has made a serious impact on the capital city's music scene. Nice Price Jr.'s small size allows the staff to curate a specific and tasteful selection of new and used vinyl alongside goods from local Raleigh vendors like adorable succulents from Shop Rooted and zines and art mags from Cold Soup Zines. Plus, you can shop around with a cold can of Burial in hand.
The music selection from Nice Price Jr. is superb with a healthy representation in the soul/funk, country, garage rock, and indie-pop genres. But, what truly sets the shop apart is its community presence. A weekly run club, a regular book club, and semi-regular listening parties have lured locals from downtown Raleigh to the quieter Oakwood neighborhood. It's this dedication and care placed not only on the vinyl collection but also on the relationship with its environment that makes Nice Price Jr. our best record shop of 2019.
Amoeba
2455 Telegraph Ave, Berkeley, CA 94704 | (510) 549-1125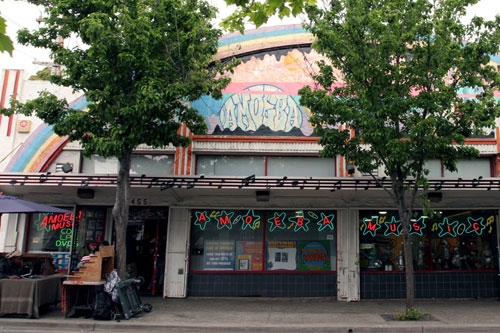 We couldn't leave off a classic. The original Amoeba store in Berkeley has been in operation since 1990 but you'll also find locations in Hollywood and San Francisco. At any of the Amoeba shops, you'll find a vast collection of vinyl, CDs, cassettes, and music merch. But, despite its size, Amoeba has remained independent and continues to stock both popular contemporary music as well as rare hidden gems and obscure finds. The shop also produces a YouTube show inviting musicians, actors, and "tastemakers," to peruse the shop and share their findings in a series called "What's In My Bag?" It's a great source of inspiration if you're looking to start your own collection.
vinyl index.
1 Bow Market Way Unit 25, Somerville, MA 02143 | (617) 764-3667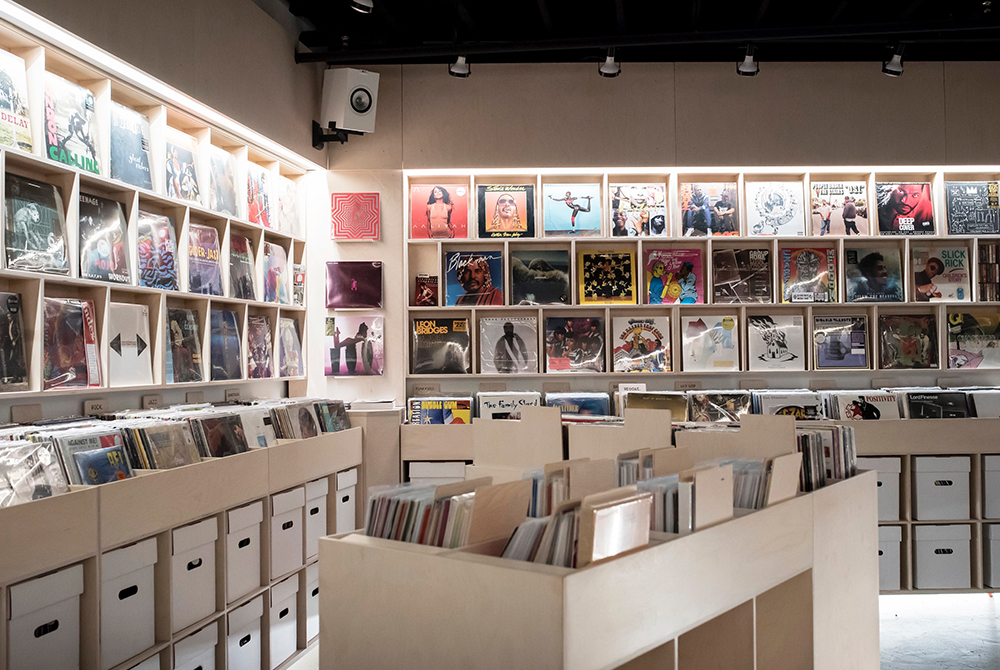 Located in the newly-built Bow Market in Somerville, vinyl index. is a one-stop-shop for fantastic electronic, rap, hip-hop, and soul music. On the hunt for something else? There's also a good selection of indie rock, pop, and world music. It's a stylish space that feels like the owners fussed over every detail. Plus, it's a few steps away from Rebel Rebel, one of our picks for the ten best natural wine bars in the country. One of my greatest record-buying regrets is not scooping up the random compilation with a nun playing ping pong on the cover. But, I left with Donna Summer's Bad Girls, so it wasn't all bad.
Louisiana Music Factory
421 Frenchmen St, New Orleans, LA 70116 | (504) 586-1094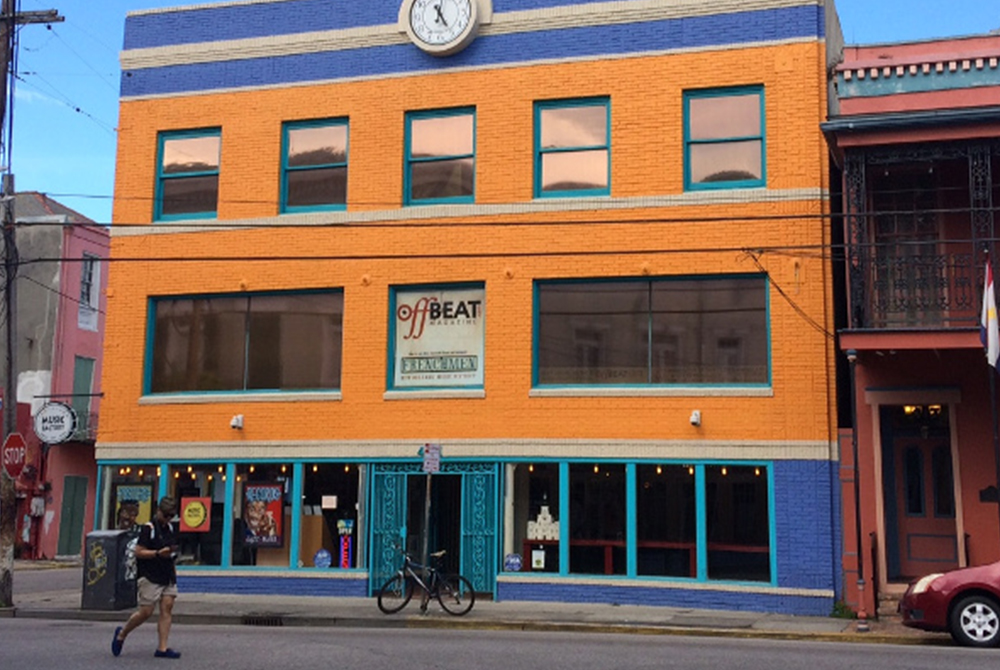 Like Amoeba Records, Louisiana Music Factory is a legendary record store that has remained independent since opening in 1992. Despite changing location several times since the 90s, LMF has stayed a cultural icon in New Orleans. You'll find vinyl from all over the world but LMF's specialty is local music so expect quite a bit of jazz, soul, R&B, Cajun, and funk. For any vinyl aficionado, no trip to New Orleans is complete without a stop at Louisiana Music Factory.
Lunchbox Records
825 Central Ave, Charlotte, NC 28204 | (704) 331-0788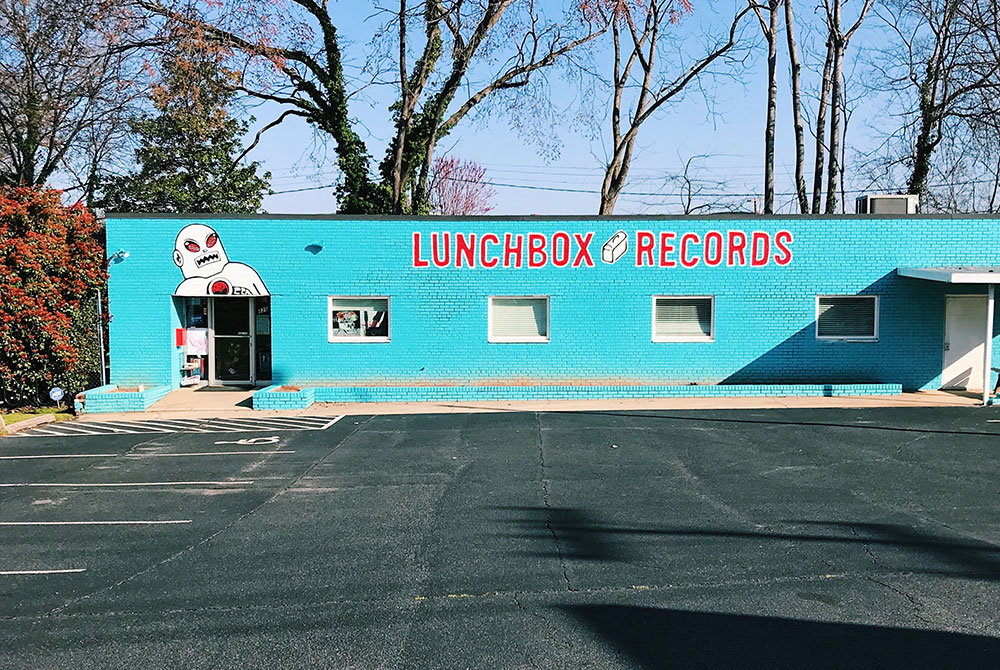 Charlotte's identity as a city has been growing and changing for years. The Uptown neighborhood remains the corporate and financial hub of the Queen City, but the food, beverage, art, and music scene has exploded in sections like NoDa, Plaza Midwood, and Dilworth. HEX Coffee Roasters is one of the country's best coffee roasteries and Resident Culture is among our favorite breweries in the country. So it should come as no surprise that the colorful Lunchbox Records is a must-stop in the city. Lunchbox has a deep selection of indie and pop with great finds in the country, rap, and even the world music section. Plus, the Plaza Midwood shop occasionally hosts live shows featuring exciting, indie acts.
Contact Records
644 40th St #104, Oakland, CA 94609 | (510) 891-1536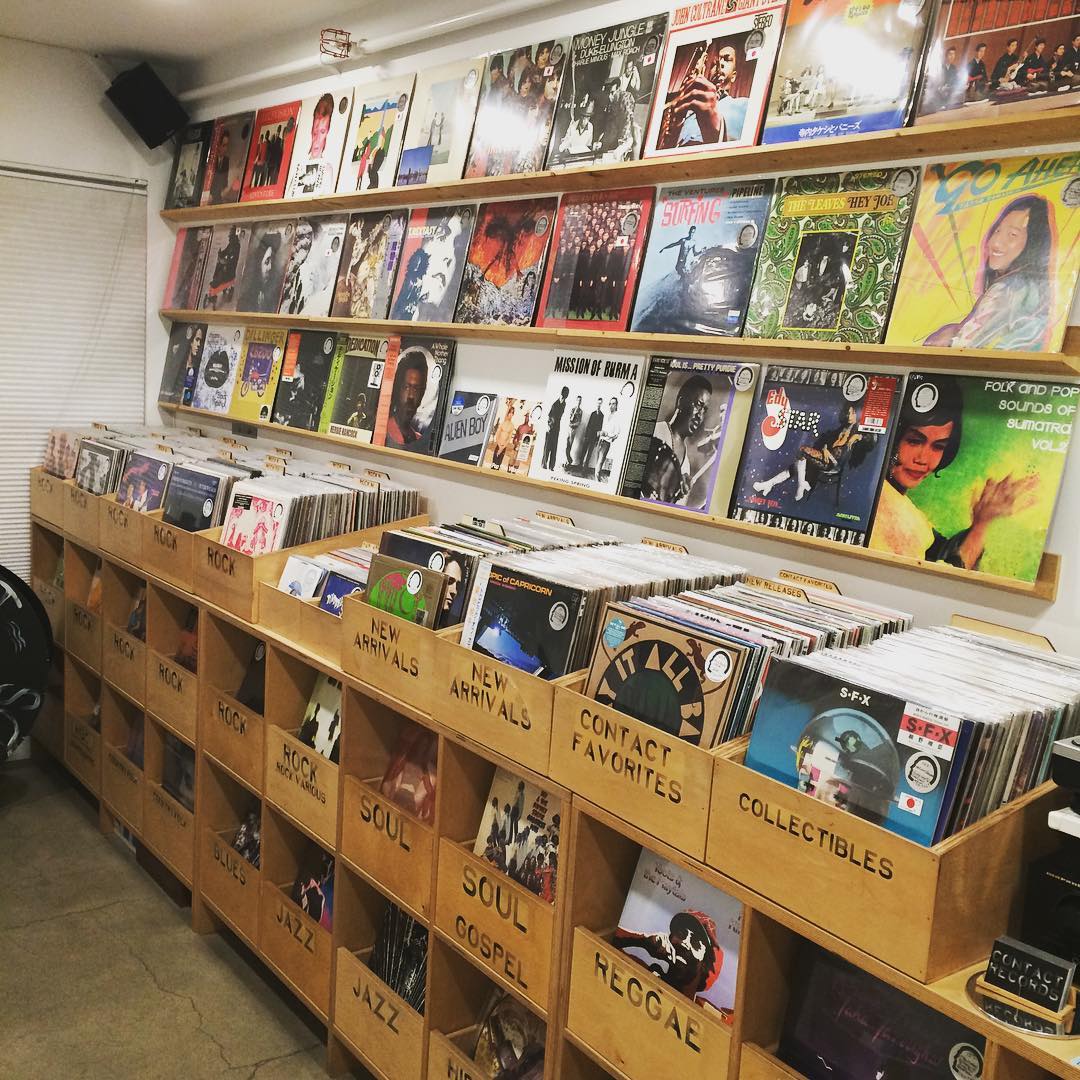 Oakland has a robust music scene so it's only fitting that the East Bay should have top-notch record stores. At one end is the expansive, aforementioned Amoeba and at the other is the tiny, stylish Contact Records. The husband and wife owners of Contact make the most of the small space, filling it with fantastic selections across a wide variety of genres, instead of focusing on a specific niche. Contact doesn't stock many contemporary records but there's something for every music fan, so ask for a recommendation from the staff and you'll be sure to find something exciting.
Mississippi Records
5202 N Albina Ave, Portland, OR 97217 | (503) 282-2990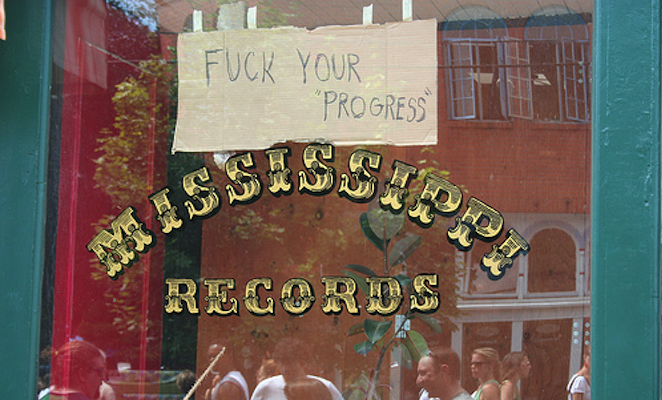 Mississippi Records is a brick-and-mortar record shop as well as a music label. The Portland record store houses an impressive selection of highly curated vinyl and the label puts out excellent records including compilations of soul music from the 60s and 70s. In the shop, you'll be sure to find some rarities, but be on the lookout for true bargains; the store lives up to its motto of "Love Over Gold." Plus, not to be missed is the Portland Museum of Modern Art in Mississippi Records' basement.
All Day Records
112A E Main St, Carrboro, NC 27510 | (919) 537-8322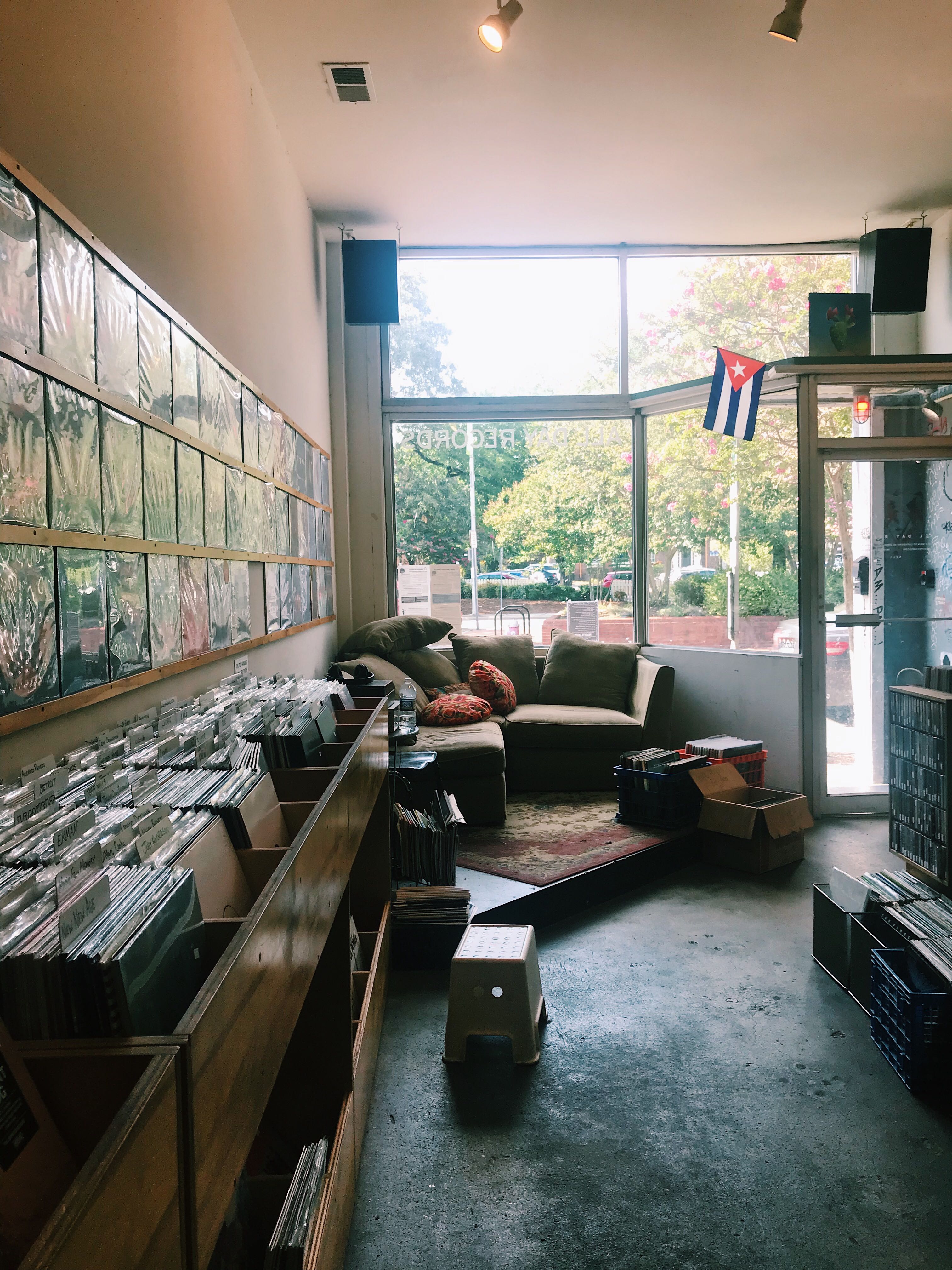 I'll admit to a bit of a bias as All Day is my local shop, but the downtown Carrboro record store has earned its praise. Named the best record store in North Carolina by Vinyl Me, Plase, All Day Records does more than just stock exciting vinyl. The shop uses its cultural power to foster inclusivity and political change in the area. The owners of All Day also run The Nightlight, a local club that hosts LGBTQ DJs, film screenings, hardcore shows, and dance parties. If you're on the hunt for some disco, electronica, or even rare jazz/soul finds, you'll find that and more at All Day. And if you're seeking a safe space and warm conversation, All Day has that too.
A-1 Records
439 E 6th St, New York, NY 10009 | (212) 473-2870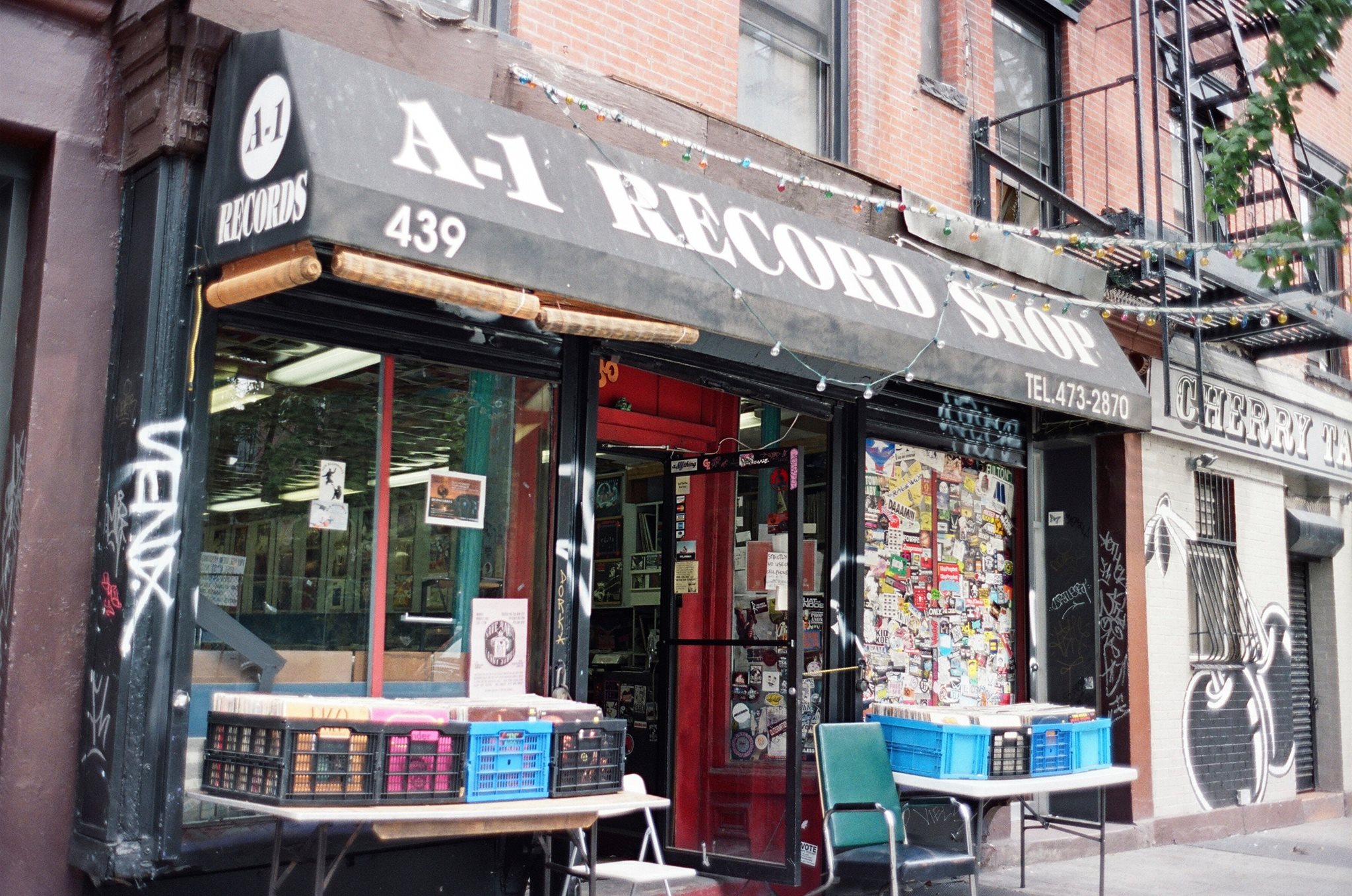 A-1 can be an intimidating experience. The cozy Manhattan shop is packed to the brim with used records across a variety of genres and wandering the stacks can prove a stressful adventure; A-1 is often full of fellow collectors seeking out soul, hip-hop, or disco. The staff is exceedingly knowledgeable, so don't hesitate from asking questions. Spend some time digging through the dance and jazz sections and you'll be sure to uncover something truly marvelous.
Hill & Dale Records
1054 31st St NW #010, Washington, DC 20007 | (202) 333-5012
Last but not least is the sleek and stylish Hill & Dale Records in DC's Georgetown neighborhood. The shop stocks a healthy selection of popular musicians from the major labels as well as some rarities and reissued classics. The prices are slightly higher than some of our other picks, but it's a great shop if you're just building out your collection or if you need to fill in some of your contemporary music gaps.
Liked this article? Sign up for our newsletter to get the best craft beer writing on the web delivered straight to your inbox.