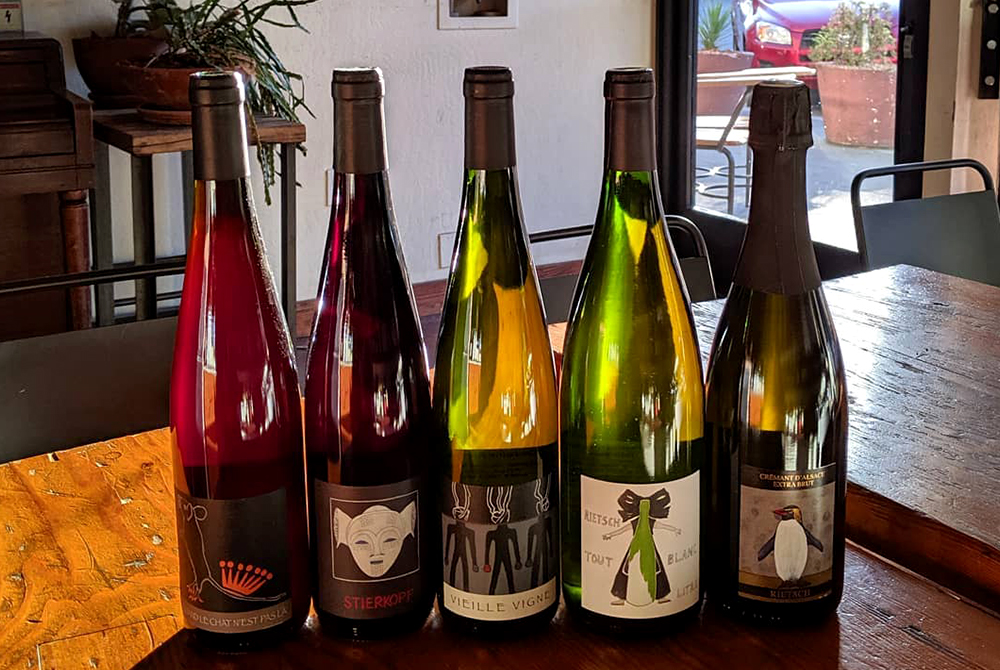 Photo courtesy of Ordinaire
It was April 20th, 2019. The Hop Culture team had just finished cleaning up from Juicy Brews WestFest, one of our best festivals of the year, and were looking for a quiet place to unwind after a busy, fun, and stressful day. Being in the East Bay, we had our pick of some of the nation's best breweries, from The Rare Barrel to Almanac to Fieldwork. If we wanted to cross the Bay, we could've gone to Cellarmaker or 21st Amendment. And yet, when it came time to take our seats, we found ourselves at Ordinaire Wine Bar.
Just like the beer industry, the last decade or so has seen tremendous changes for wine, with young farmers and vintners experimenting with novel crops, yeasts, and methods of production. While not all of these science projects are successful, it's an exciting time, and a completely new frontier for those of us who have spent the last couple years in beer.
And yet, unlike beer, wine regions are fairly concentrated, as are wineries and tasting rooms. So where better to drink wine than at a wine shop or bar, with a knowledgeable guide who can introduce you to the world and help you experience its wonders? This is by no means an exhaustive list, but it's a great place to start if you want to dip a toe into the world of wine.
Below, we've listed our top choices. They're in no particular order except for Ordinaire, which we happily proclaim our Best Wine Bar of 2019.
Ordinaire Wine Shop and Wine Bar
3354 Grand Ave, Oakland, CA 94610 | (510) 350-7524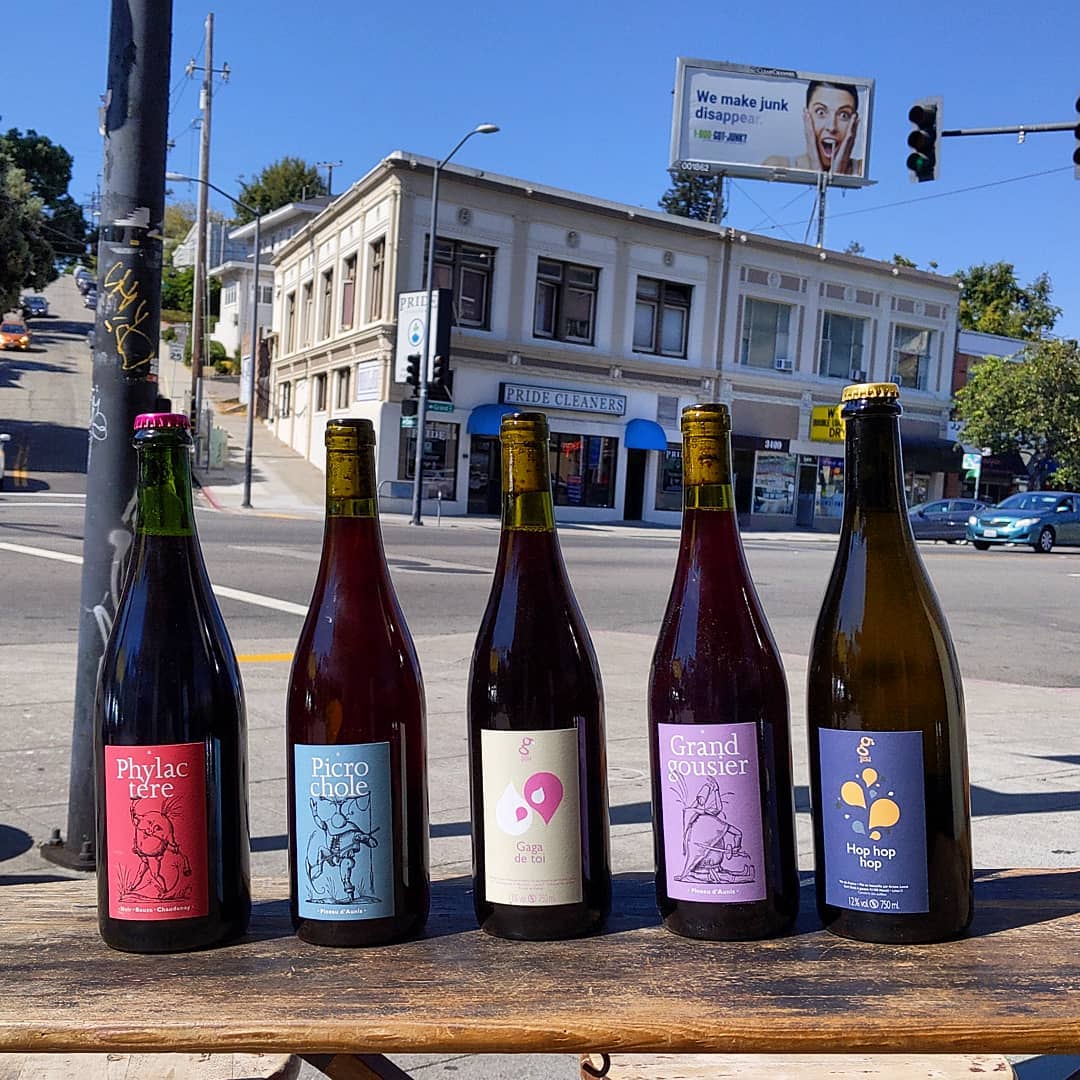 For the wine world's hip and young, there are few better places to visit than Ordinaire, a wine bar only a few blocks from the shores of Lake Merritt. Founder Bradford Taylor has built something of a small natural wine shop empire fostering a community that values sincere human connections as much as great wine. After opening Ordinaire, Taylor founded Diversey Wines in Chicago and invested in Psychic Wines in LA, two excellent shops that could have easily made their ways onto this list. But, we chose Ordinaire several years after it originally opened because it remains one of the industry's definitive bars. The staff is exceedingly knowledgeable and warm. The bar specializes in natural wines from all over the world, though with its proximity to Berkeley and Sonoma, we recommend staying local and trying some of the best California has to offer. And that a wine bar can feature so many fantastic wines, can garner such acclaim, without losing its charm and while remaining unpretentious is truly a feat worthy of praise.
Lois
98 Avenue C, New York, NY 10009 | (212) 475-1400
Shoutout to us for finding your new first date spot. Smushed between Alphabet City Beer Co. and Alphabet City Wine Co., Lois is an intimate, design-forward bar run by Nora O'Malley and Phoebe Connell. Wines are served on tap in minimalistic glasses. Expect half a dozen reds, half a dozen whites, and maybe a rosé and an orange, all from small and highly talented producers.
Noble Riot
1336 27th St, Denver, CO 80205 | (303) 993-5330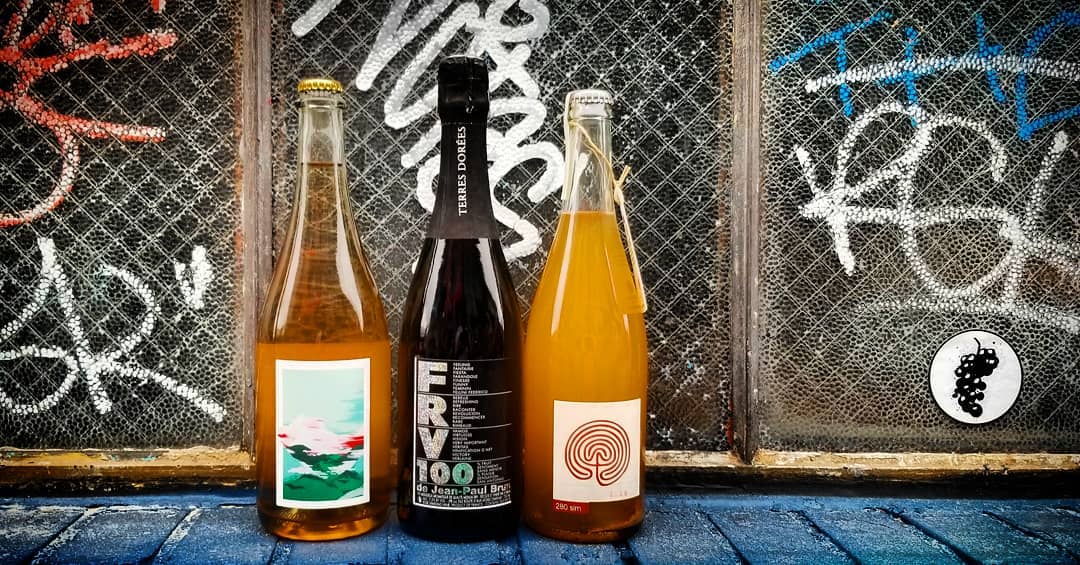 After a long day at the Great American Beer Festival, the Hop Culture team hunkered down at the dimly lit Noble Riot, where we could read the hilarious menus and drink wine without needing to talk to another soul. The attentive staff immediately picked up on our exhaustion and offered helpful pointers while letting us do our thing. The space is gearing up for an expansion so expect a larger, yet just as cozy, space on your next trip to RiNo. For the oenophiles in Denver, another great stop is Liberati, an Italian restaurant and brewery that specializes in a type of beer/wine hybrid called oenobeers.
Rebel Rebel
1 Bow Market Way, Somerville, MA 02143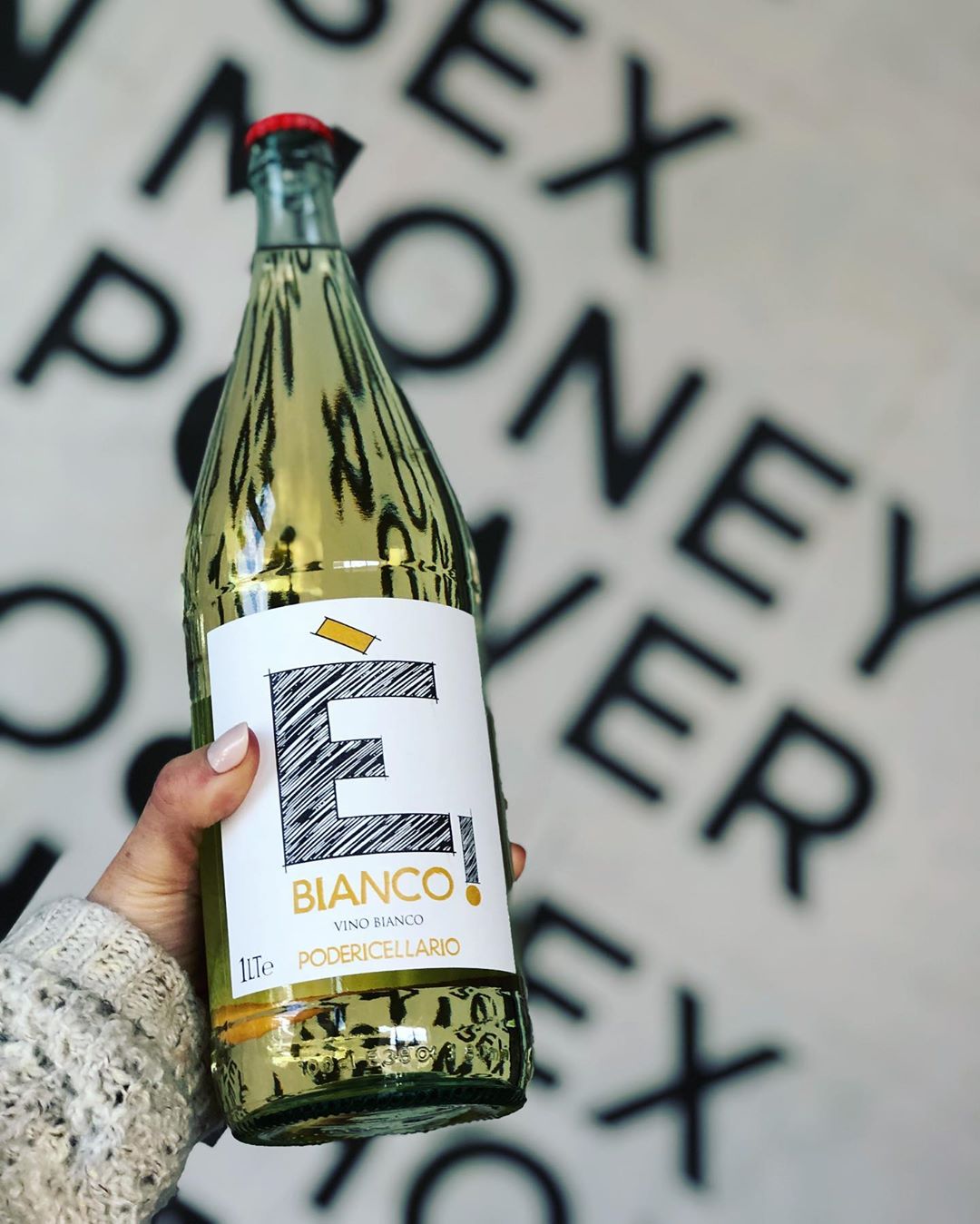 Just as good as the Bowie classic of the same name, Boston's Rebel Rebel offers rad music, rad people, and absolutely no bullshit. The wine is excellent, the cheese tray comes from nearby Formaggio Kitchen (another spot that probably could've made this list), and the olive-oil-fried potato chips travel all the way from Spain. Founder Lauren Friel is one of the most important people working in wine today and she has built a wine bar that is both casual and critical; it's a feminist bar fully staffed by women and works to challenge the norms of the wine industry. As Friel told Meghan Nesmith of Bon Appetit, "I can't participate in anything anymore that isn't actively progressing our social situation to a place of equality and understanding and empathy." But, as Nesmith notes, "It's also just a really chill place to drink really good wine." With only twenty seats inside and twenty outside, it's the perfect spot to catch up with a close friend.
Short Walk Wines
123 E Martin St, Raleigh, NC 27601 | (919) 916-1774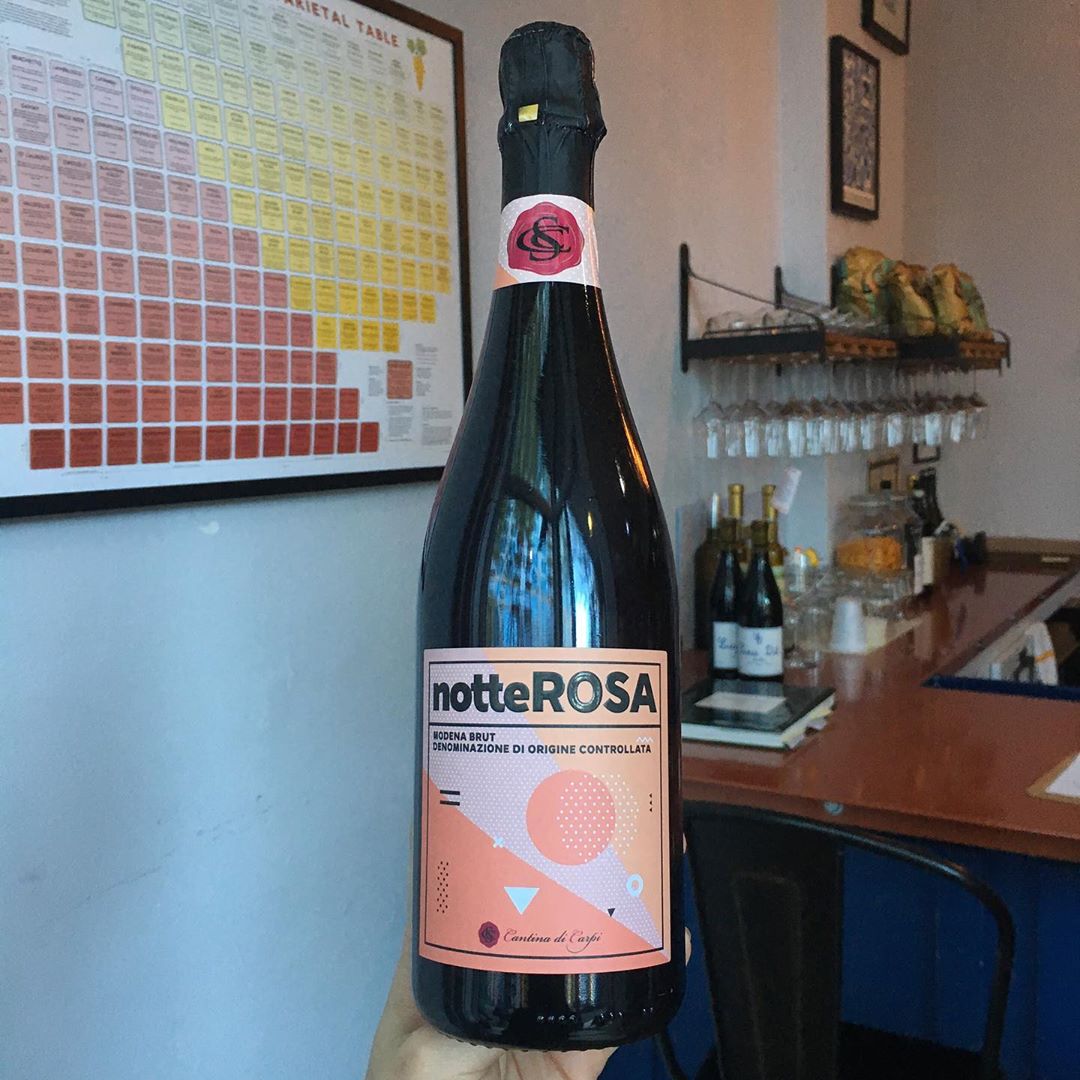 Short Walk Wines in downtown Raleigh is truly a neighborhood joint. Located just down the street from Brewery Bhavana and Bida Manda — and literally just a short walk from some of Raleigh's best coffee shops and restaurants — it's a must-stop for any day trip in North Carolina's capital. Short Walk stocks a robust selection of American and international natural wine to go and keeps a delicious list of by the glass options to enjoy while you shop or while lounging in their outdoor patio.
Drifters Wife
59 Washington Ave, Portland, ME 04101 | (207) 805-1336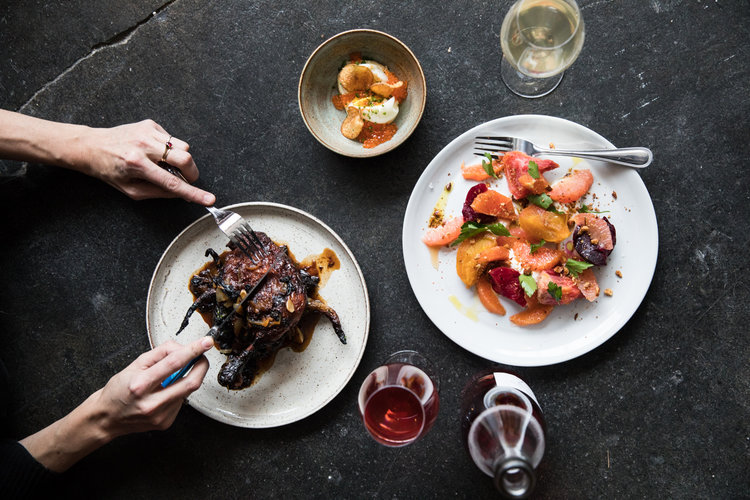 With a food menu that changes daily, Drifters Wife is a bar and restaurant for the gourmand. Founders Pete and Orenda Hale bring a New Yorker's eye for detail to their new spot in Portland, Maine. Located next to — and owned by the same people as — Maine & Loire, one of Portland's best wine shops, Drifters Wife is truly a one-stop-shop for a high-class evening of food and bev.
Red & White Wines
1861 N Milwaukee Ave, Chicago, IL 60647 | (773) 486-4769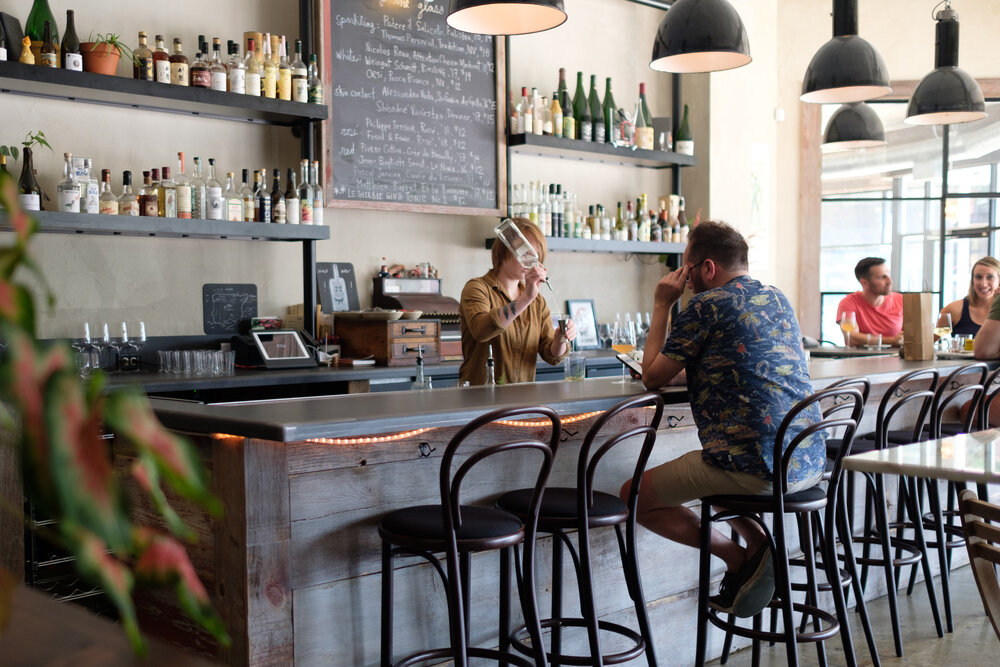 For the person who can't make up their mind, Red and White offers a thoughtfully curated list of beer, wine, and spirits. A joint with a true focus on education, they offer tastings twice per week, including free tastings on Thursday. If you want a casual outing, we recommend pairing Red & White with a visit to nearby Bang Bang Pie and Biscuits; for something more upscale, head to Cellar Door Provisions.
Silverlake Wine
2395 Glendale Blvd A, Los Angeles, CA 90039 | (323) 662-9024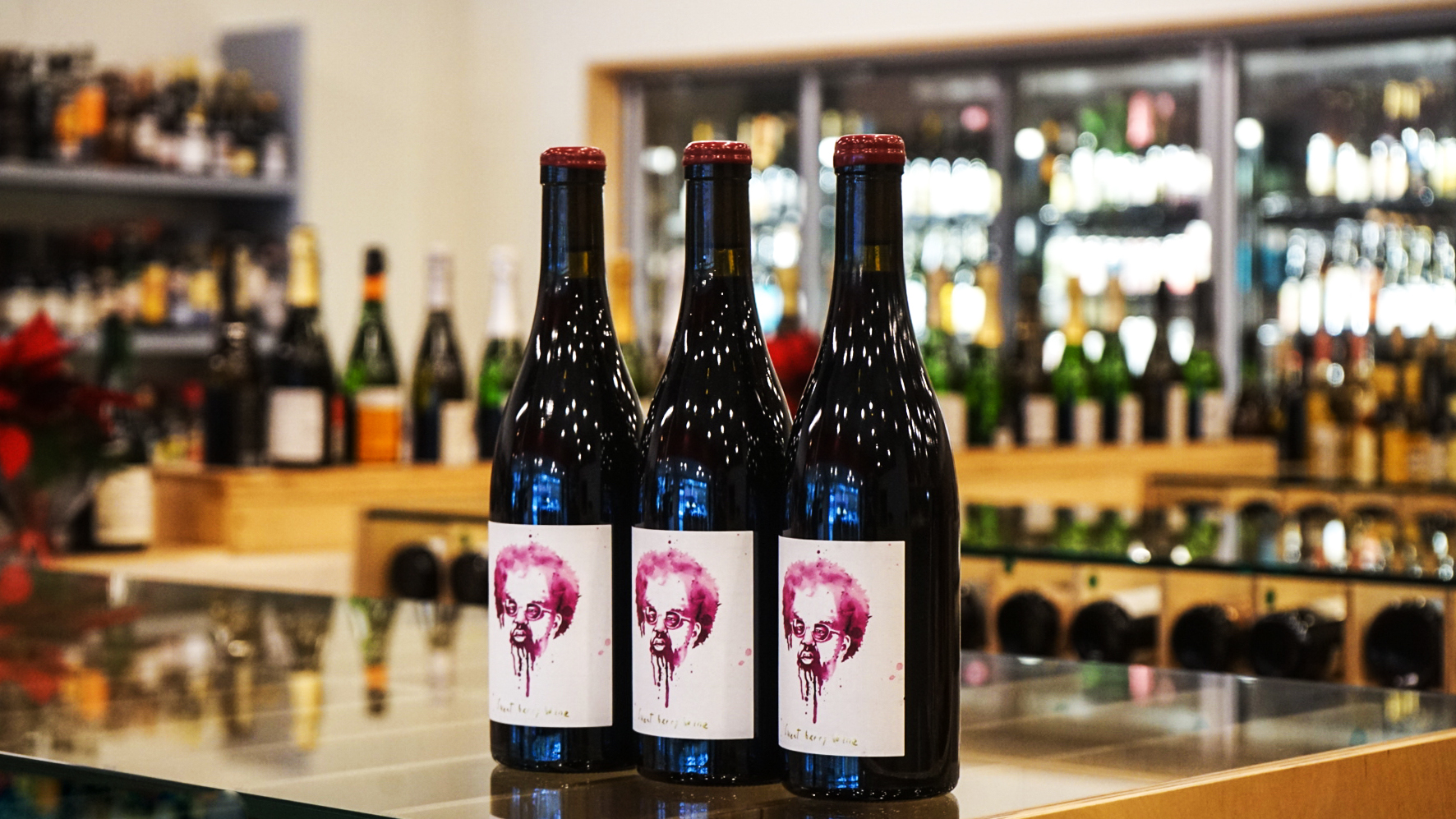 Although the staff at Silverlake don't take themselves too seriously, the same can't be said about their wines. Owned by husband-and-wife team Randy Clement and April Langford, as well as partner George Cossette, the leadership team has a collective 80+ years of food and wine industry experience. Visit if you need help picking a bottle or to take advantage of their robust selection of skin contact and orange wines.
Bar Diane
2112 NW Irving St, Suite 105 Portland, OR 97210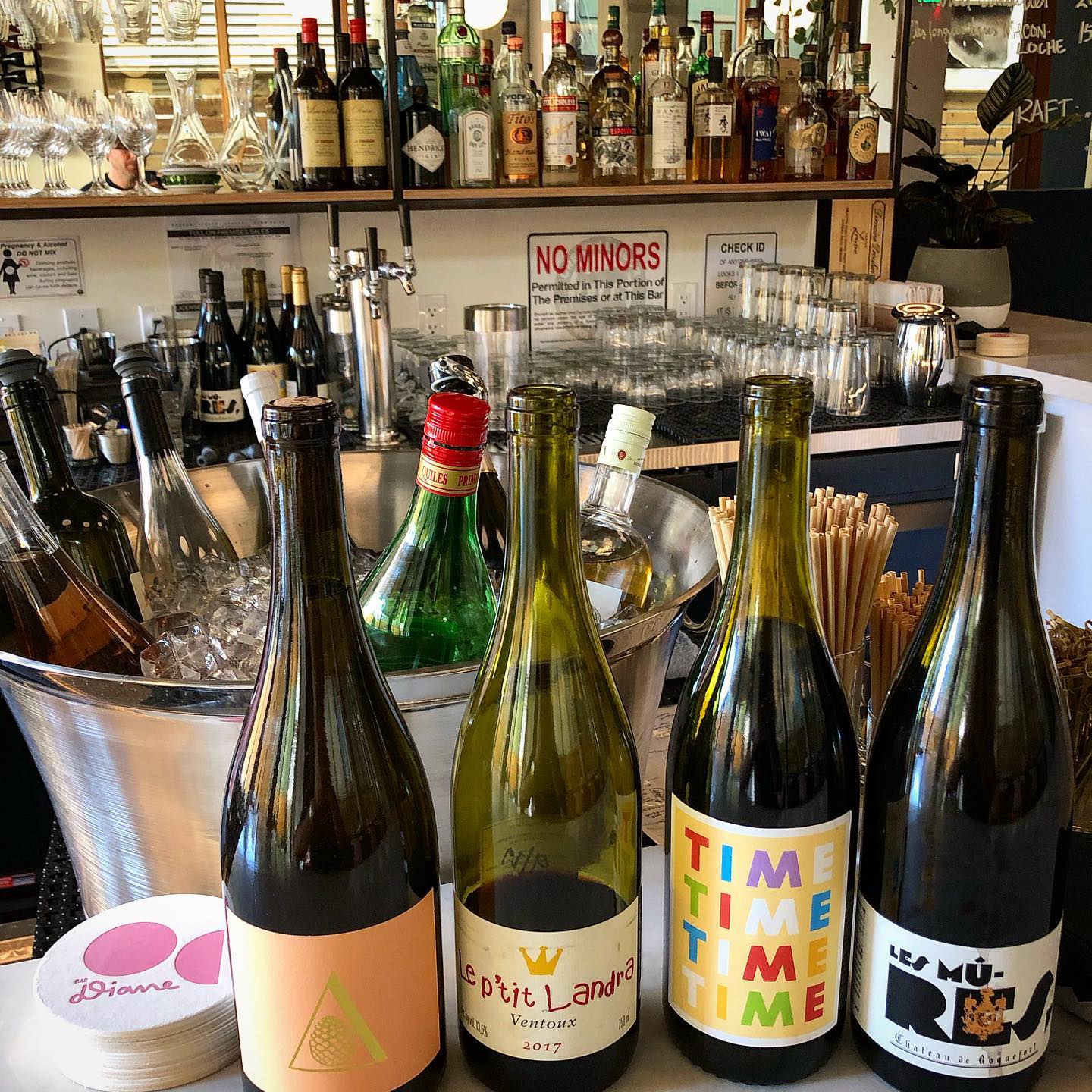 Until recently, Bar Norman was the place to go in Portland for terrific wine — and it still is, but now the Pacific Northwest has another option. With an entrance behind a gate on NW 21st, Bar Diane is truly a hidden gem, even with the cheerful blue and pink color scheme that could probably be seen from space. The decor, however, only adds to the experience of this unique space, as does the seafood-heavy food menu and carefully curated wine list.
La Cave Warehouse
2263 Valdina St #120, Dallas, TX 75207 | (214) 747-9463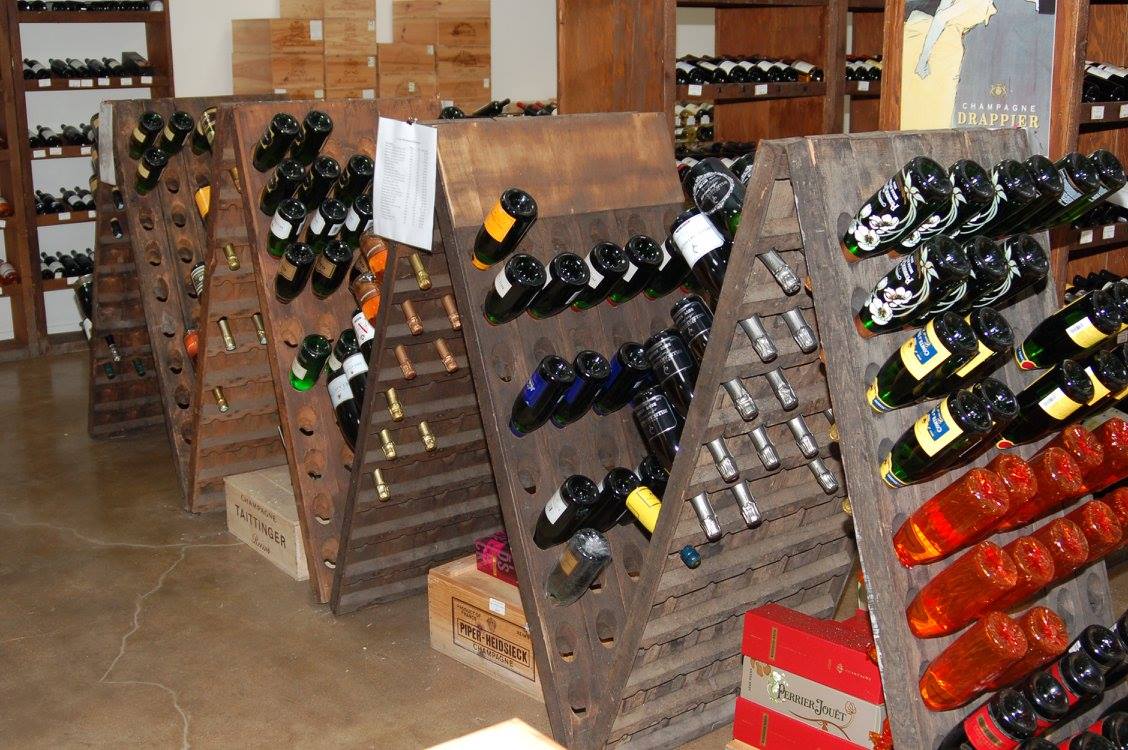 Although our proclivities lean toward the young and avant-garde, there's something to be said for knowledge and experience — La Cave has both. Since 1977, this Dallas-based retail store has been providing customers with the best of the Old World. From the moment every bottle arrives at the shop, it's kept at cellar temperature.
Liked this article? Sign up for our newsletter to get the best craft beer writing on the web delivered straight to your inbox.