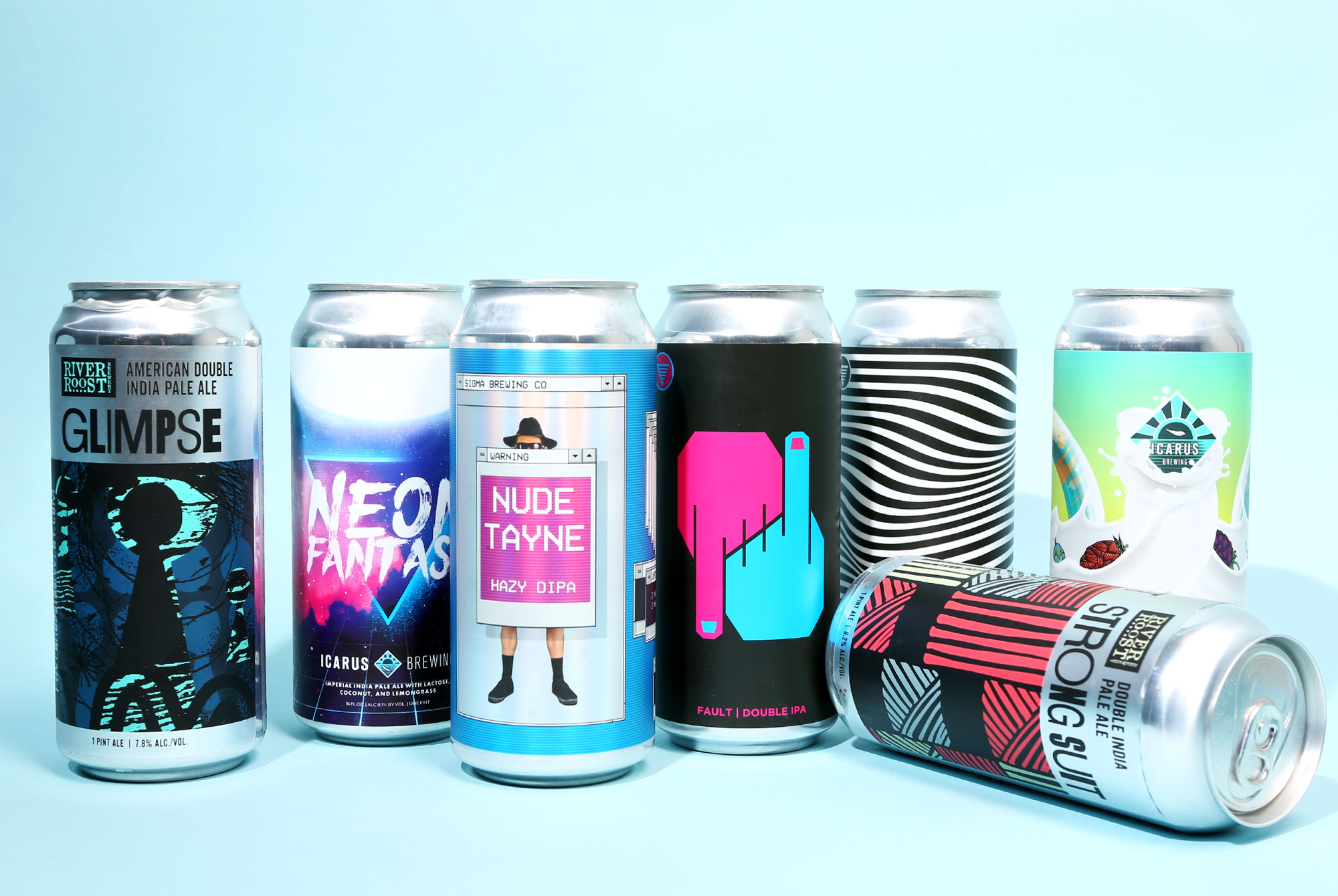 Hazy IPAs, beer's most delicious marvel, continue to grow in popularity. Since the booming style's birth in New England nearly a decade ago, these fogged-up, fragrant brews that require extreme freshness have gone from cult following to industrywide credibility, even penetrating the mainstream. Now the Brewers Association recognizes the category for its competitions, while some of the largest craft brewers—Sierra Nevada, Sam Adams, Stone—are making their own versions of the style and distributing them nationally.
Here at Hop Culture, we've always been shamelessly proud in our adoration for these crowd-pleasing IPAs that fill glasses and flood Instagram feeds. Heck, we throw our own festivals around the country to celebrate the breweries that do them best! As such, we thought it would be fun to present five emerging purveyors of hazy, juicy IPAs you should be drinking in 2019—that is, if you aren't already.
It was a lengthy and intense debate to whittle the list down to these five, as difficult as obtaining some of the most ballyhooed examples of the style can be. (In actuality, we did it quite casually over some beers on the office couches.) But ultimately we landed on this quintet using two criteria.
First, we looked to comments made last year by Brooklyn Brewery's brewmaster, Garrett Oliver, who was quoted as saying that hazy IPA is "based around Instagram culture." Though it was meant as a jab on the trendiness of turbidity—he also deemed it a passing fad—he is correct to a certain degree. But we see it as a positive thing, a way in which fans can bask in their shared lust of the style. Plus, what modern phenomenon isn't at least a little based around Instagram culture today? As such, the breweries here needed to have garnered a noticeable following among beer lovers on the social network, though not at the level of top producers. Thus we capped it at 10,000 followers. (For context, Other Half has 137,000.)
Second, as the New England-style IPA has shifted from a regional groundswell to being brewed the country over, we also wanted to cover a wide geographic berth.
We expect these five brewers to continue causing a commotion in the coming year for their cloudiness, so do your damn best to find whatever's fresh.
River Roost Brewery
230 S Main St, White River Junction, VT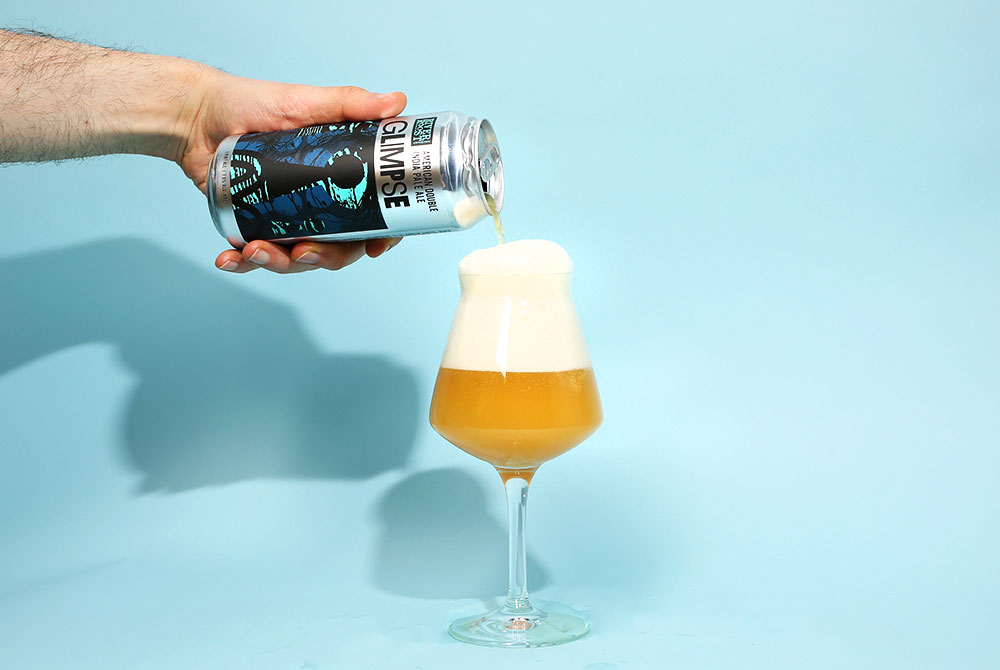 Do you remember a time before the phenomenon known as New England-style IPA? Before the highest form of beer-geek currency came cloudy, in a 16-ounce can, four to a pack? If you're scratching your Heady Topper, the details a bit hazy, we understand—it seems like a lifetime ago! But where the current craze was born, courtesy of The Alchemist, is Vermont, and now it's home to yet another brewery with serious chops when it comes to hops: River Roost.
Opened in White River Junction in early 2016, it's the brainchild of Mark Babson, a former Magic Hat brewer who cranks out coveted cloudy crush-its like Martian Moon House, Glimpse, Strong Suit, and Mo'rilla. Most of the 10-barrel batches are sold on the premises by growler or, periodically, cans, but you can usually score some on tap at select spots locally, like the great BBQ restaurant next door, Big Fatty's. With or without a paddle, we recommend you go up this river if you like swimming in juice.
Icarus Brewing
1790 Swarthmore Ave, Lakewood, NJ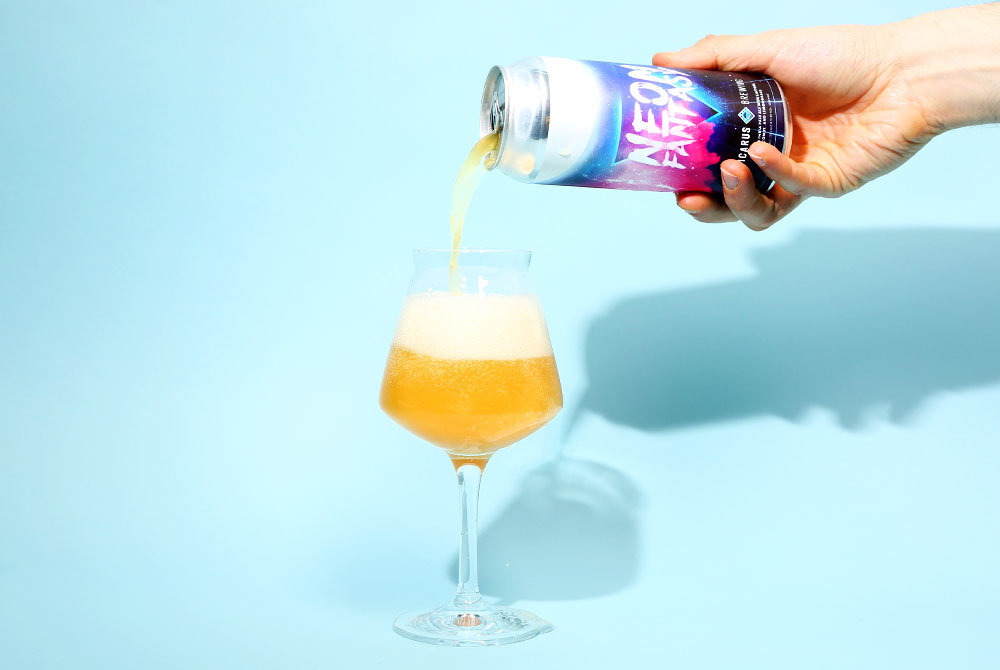 One of New Jersey's newest breweries is quickly becoming its finest purveyor of New England-style IPA. Icarus, opened in 2017 by Jason Goldstein, who put in a decade of work at established breweries before starting his own operation, has beer geeks in the Garden State going gaga, and for good reason. The brewery has produced a dizzying 50-ish different hazy IPAs to glowing praise. But perhaps most impressive, and definitely unique in the category, is how it gets its packaged wares to customers. The uber-fresh cans are delivered to retail partners on the same day they drop at the brewery, which is typically Wednesdays. With distribution to more than 180 local stores, tri-state-area aficionados have plenty of opportunities to nab next-level hoppy offerings like Yacht Juice, Neon Fantasy, and Cobra Clutch without needing to queue up. If this is what flying too close to the sun feels like, sign us up for a pair of waxwings.
HOMES Brewery
2321 Jackson Ave, Ann Arbor, MI | (734) 954-6637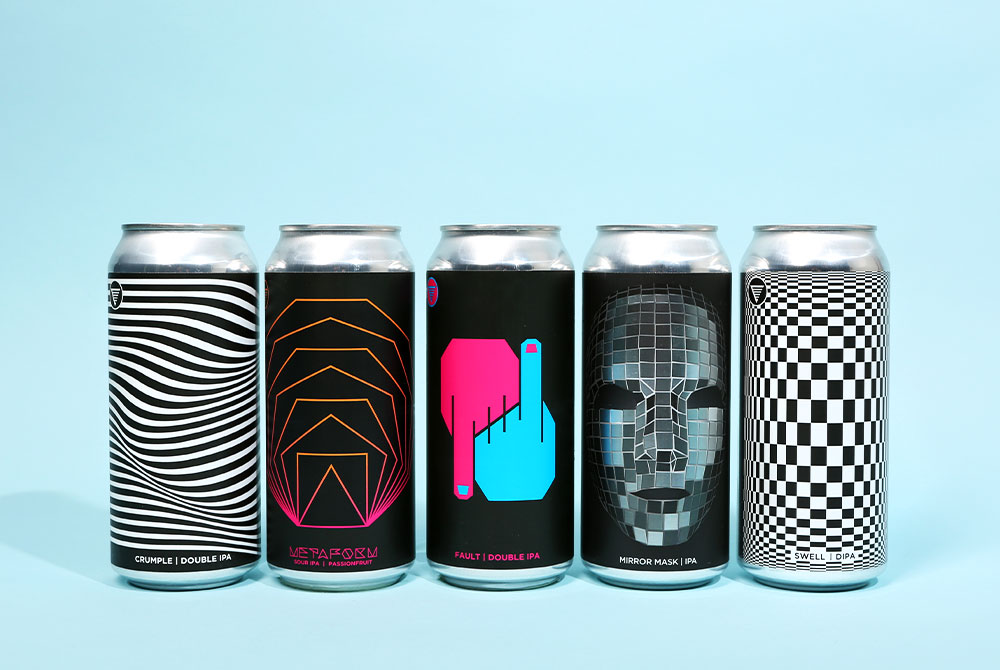 With the exception of Old Nation's highly-regarded Hail Mary, M-43, Michigan hasn't stirred much haze craze among acolytes. But it appears Ann Arbor's HOMES, which sits next to a muffler shop, has the tools to tweak that. We've been fans of the brewery since Tommy Kennedy and Nick Panchamé opened it in 2017, naming it one of the year's best newcomers.
Splendid single-hop showcases like Swell (Mosaic) and Crumple (Citra) have proven big hits, and with each monthly release—most recently Fault, a full-bodied double IPA with flaked oats and unmalted wheat as a silky foundation for the fruity aromatics of Idaho 7, Citra, and Cascade hops—eager lines form earlier and earlier to score the limit. Unlike some producers of limited, canned, and hazy IPAs, HOMES also makes fantastic mixed-fermentation beers, sherbet-inspired kettle sours, and even a cream ale spiked with coffee.
Ruse Brewing
4784 SE 17th Ave, Portland, OR | (503) 662-8325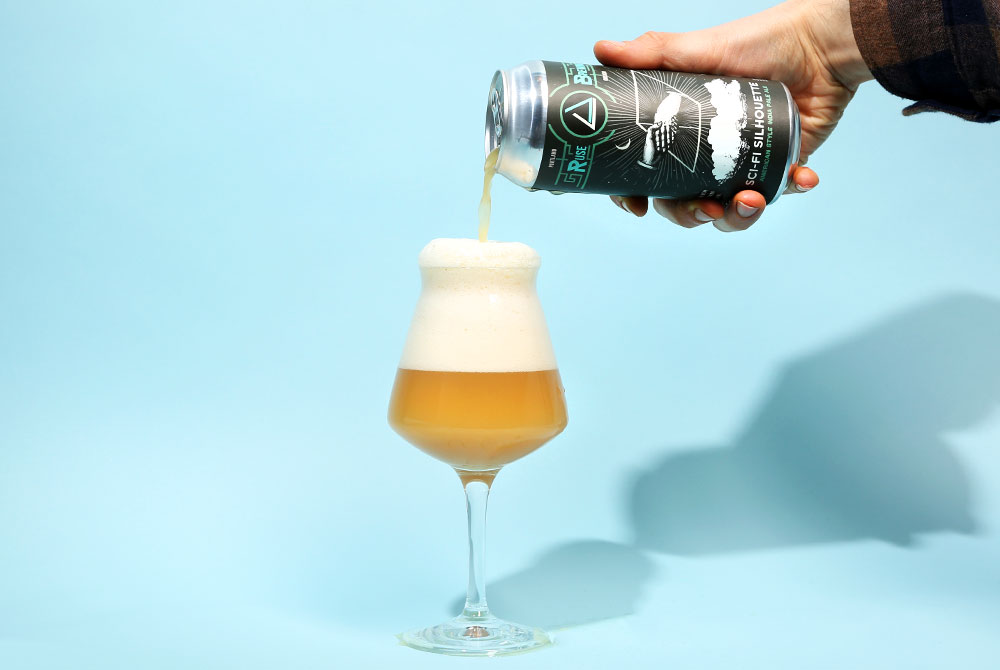 Just three years ago, Portland—perhaps the city most associated with craft brewing for the industry's entire 40-plus-year history—had not one brewery producing New England-style IPA. Instead, local brewers were still very much steadfast in continuing to champion homegrown tradition with West Coast takes of beer's most morphed category.
But then came Great Notion, making the kinds of juicy beers that fans eagerly wait in long lines for, and in doing so ushered in a new scene—a trailblazer (this is Portland, after all!) for others to follow suit and hang their own hats on hazy IPAs. One, in particular, is taking a place atop Beervana's murky mound: Ruse. Shaun Kelis and Devin Benware opened their brewery and taproom last summer after starting the business as gypsy brewers, realizing their recipes rootless at Culmination. Turbidity led to a trophy pretty quick, with Papyrus Iris winning a gold medal in the Hazy IPA category at the Oregon Beer Awards, while other foggy, hop-forward hits put in cans include Sci-Fi Silhouette, offering an oily mouthfeel and pineapple and earthy flavors, and Thought Frequency, a collaboration with none other than Great Notion. Not content to rest on its lupulin laurels, the brewery also focuses on farmhouse ales and is building an impressive barrel program for sour and wild beers.
Sigma Brewing Company
3118 Harrisburg Blvd, Houston, TX | (346) 352-3190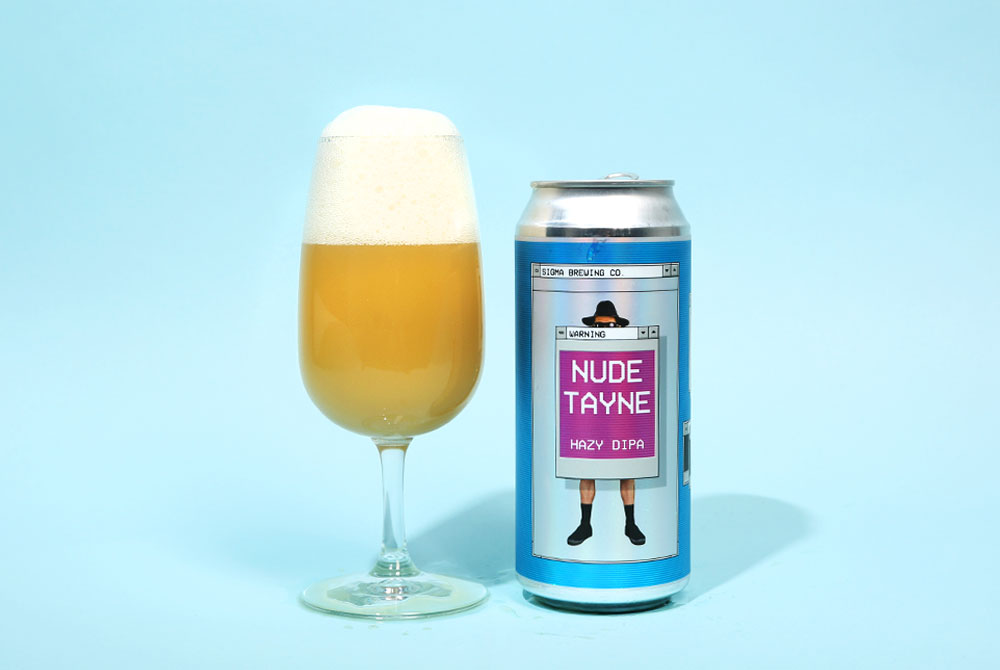 One of our favorite stories to write last year was about the emerging New England-style IPA scene in Houston, being led by SpindleTap, B52, and Baa Baa. Recently a new player has entered the haze conversation in Texas's biggest city: Sigma, which opened in the fall of 2016.
Located near the BBVA Compass Stadium, home to the Houston Dynamo and Dash soccer teams, the brewery started kicking around hazy IPAs just in the last few months and has already scored with sweet, soft-as-soufflé titles like Spirit Journey and Nude Tayne, named for this fantastically absurd "Tim and Eric Awesome Show, Great Job!" sketch with Paul Rudd. With plans to produce at least 15 different juicy IPAs this year, our hat is wobbling with excitement. (Heck, we might even break into a Flarhgunnstow.)
Liked this article? Sign up for our newsletter to get the best craft beer writing on the web delivered straight to your inbox.