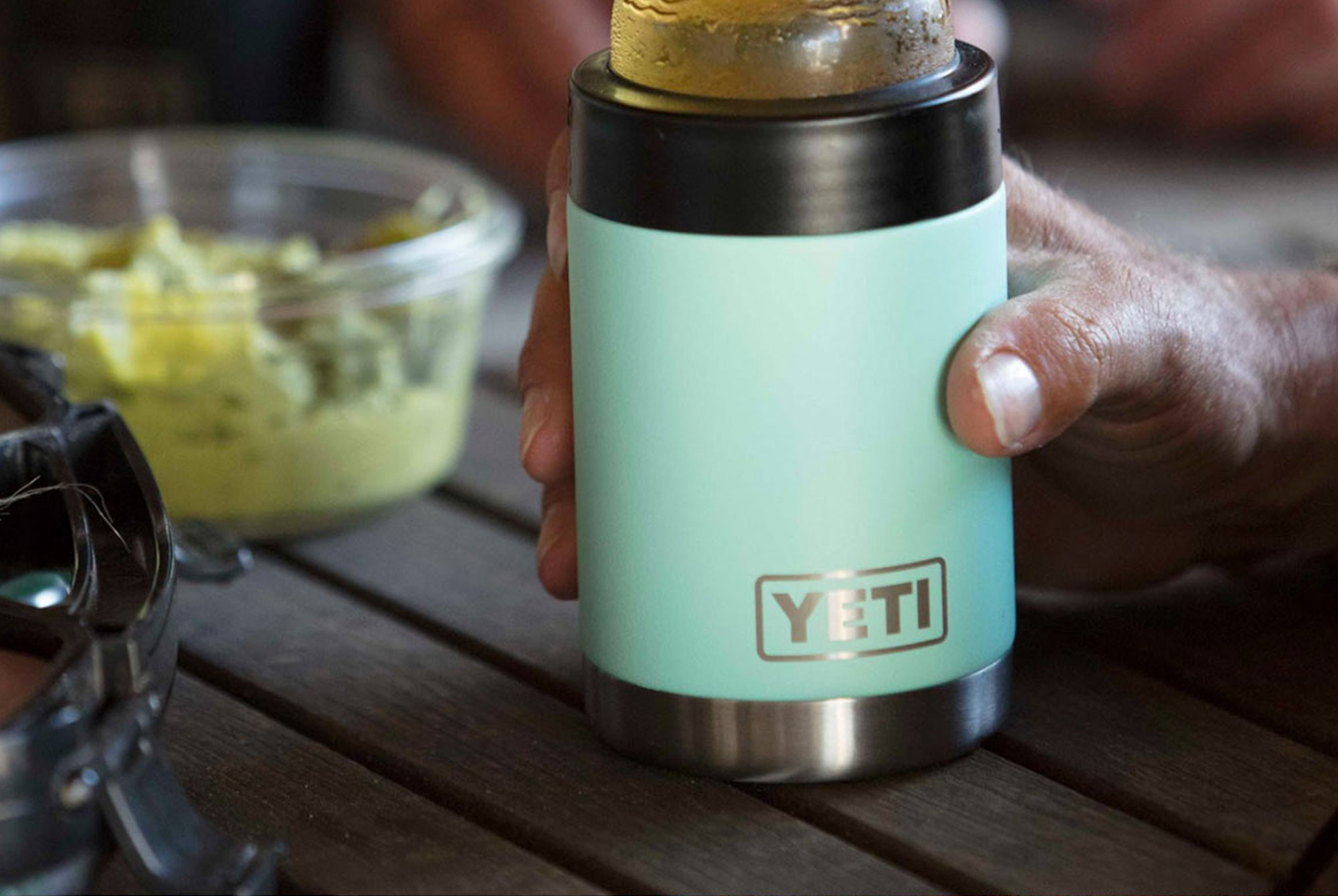 You think it'd be easy to buy a gift for a beer nerd — buy 'em beer, right? — but it's not. The beer world has many factions, and buying the wrong beer is equivalent to giving a Ravens jersey to a Steelers fan. Avoid any potential tears and family rivalries on holiday morning with these classy, inoffensive gifts, perfect for any beer nerd.
Machine Era Co. Bottle Opener
For the classy: Everyone has a cheap, flimsy opener, but The Hidebound from Machine Era Co. isn't one of them. Machined from solid bar cold formed steel, it's the kind of handsome opener that makes a terrific gift or heirloom. Available in gun barrel black.
The Complete Beer Course: Boot Camp for Beer Geeks
For the academic: It's not his most recent book, but it's the best from one of our favorite beer writers, New York City's very own Josh Bernstein. In twelve easy courses, learn how to dissect a beer like a connoisseur.
Yeti Colster Koozie
For the frosty: Yes, it's a $25 koozie, but it's also the nicest damn koozie you've ever held. The drink stays icy, your hand stays warm, and you'll never misplace it after a tailgate. Available in five different colors.
Bomber Jacket Bath Bombs
For the indulgent: Who doesn't like a bath? In water, the Bomber Bath Bomb releases Cascade hops and hop oil. Much less expensive than taking a bath in actual beer, and supposedly good for the skin.
Allagash Beer Soap
For the hygienic: We love Allagash Beer, so it only make sense that we'd love the brewery's beer soaps. The Portland, Maine-based brewery uses three different beers to make their varieties: Belgian Witte White, Saison, and Stout Black.
Saito Wood Coasters
For the architecturally-inclined: Mid-century modern meets new American beer. Made from seven layers of laminated, pressed African ayous wood, these coasters would look just as good sitting next to an Eames chair as they would in your living room.
Brew Candles
For the tantric: Ah, the sweet smell of suds. Made in the US from recycled 22 ounce beer bottles, these candles will each burn for 40+ hours. Candles come three to a set: Apricot Wheat, Vanilla Porter, and Hoppy IPA.
Cuff-Daddy Beer Cuff Links
For the dressy: Cuff-Daddy makes a variety of beer-themed cuff links, all of which make excellent gifts. The recent college grad might appreciate the red Solo cups, while the more mature drinker will enjoy the pair shaped like mini stout glasses. Each set comes in a hard-sided gift box.
Hillsboro Hops Hat
For the sporty: Yes, the Hillsboro Hops are a real team (short-season Class A Northwest league), and yes, their gear is awesome. A Hillsboro Hops hat is the perfect gift for any craft beer fan.
Moleskine Beer Passion Journal
For the brewer: Lots of different companies make beer notebooks, but we're partial to the ones from Moleskine, an Italian papermaker that's been in business for over 20 years. This version has 234 pages for notes on a lucky recipients favorite beers.