As if there aren't enough scary things happening in the world, Halloween is just a few weeks away! But like any true horror show, the real fun is in the aftermath—in this case, the day after. So, if you're looking (through the eyeholes of a weathered hockey mask) for a supremely spine-chilling way to celebrate, join us for our second annual Spooky Brews festival! It'll be a can't-miss gathering of goblins, ghouls, and—GASP—beer geeks. Spooooooky!
On Friday, November 1st, we'll be Transylvaniaforming the Innovation and Design Building in Boston, Massachusetts, into a haunted house of hoppiness for this scary spin on Juicy Brews, featuring beer so deliciously enticing, it could revive a corpse. Maximum fright, maximum delight. Amirite?
A ticket to Spooky Brews gets you unlimited samples from over 20 of the country's most hyped brewers. Promise: this treat is no trick. Attendees can also expect several food vendors, music from DJ Cakewalk, exclusive Halloween-themed merch from our designer, Sam Taylor, and of course an opportunity to see some creative costumes. Is that Lil Nas X getting pummeled to pours of Caribbean Punch?
Speaking of costumes, we asked some of the participating brewers to tell us what they plan on wearing on Halloween this year as well as about one beer they'll be serving at the event. Thirst-inducing terror! Read the replies below—but don't you want to take off that raggedy hockey mask first?
Kings Brewing Company
Jeremiah Cooper, Brewmaster and Owner | Rancho Cucamonga, California
What's your Halloween costume this year?
For some reason I always dress like a police officer and add to the costume yearly. It started out with a simple police shirt and a fake badge around my neck. That costume over the course of the next four years turned into a sheriff with a real badge and real sheriff vest, a full tactical belt with working mace, taser, three sets of handcuffs, and four guns with extra clips. Two guns of which are concealed in body holsters, one being on my ankle and the other being under my armpit. I was thinking about bringing it out to Spooky Beers to dress up but fear that will not go over with TSA.
Spooky Brew: LA Water
This is from our Fros'e series, which are heavily fruited sour beers meant to drink like slushies. It's thick with loads of pineapple, passion fruit, raspberry, and marshmallow. We actually just took gold at the first-ever California Craft Brewers Cup for our Fluffer Nutter, which is a similar kind of beer. We also just won bronze for it at GABF.
Night Shift Brewing
Jenna Chillington, Taproom Manager and Marketing | Everett, Massachusetts
What's your Halloween costume this year?
I'm dressing up as Haley Williams from Paramore. Why? Because Haley Williams is a 2000s pop-punk female icon that I definitely tried (and failed) to be, pretty much from ages 13 to 16. I never really grew out of my love for pop-punk, and since we're throwing a sick Halloween cover show at our taproom on the 31st, I figure why not dress up as one of my favorite musical icons to celebrate. I also heard Taylor Swift would be there.
Spooky Brew: Zombeer
You never know when a zombie apocalypse is going to begin, so you might as well prepare while you're ahead. We've crafted the perfect New England IPA to sip after a long day of zombie slaying and doomsday prepping. Zombeer is a limited release and will only be available at Spooky Brews, as well as our Everett and Lovejoy Wharf locations for all those living, dead, or somewhere in between.
Aslin Beer Company
Erik Raines, Brand Manager | Herndon, Virginia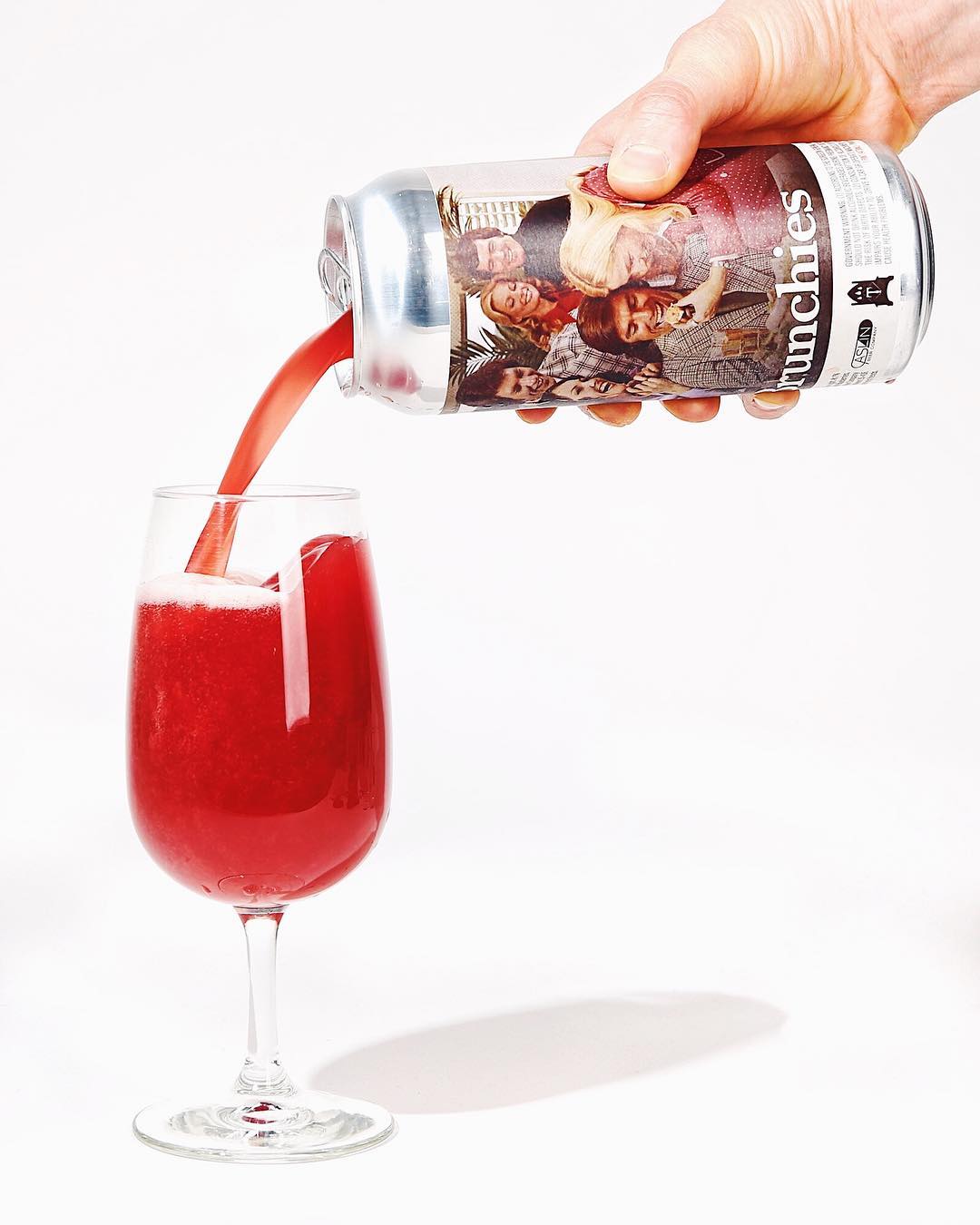 What's your Halloween costume this year?
My goal every year is not to dress up, but to be incognito. This year I'll be disguised as a Taco Bell drive-thru employee. I recently acquired a vintage "dead stock" '80s Taco Bell nylon jacket and it has served as my inspiration and my greatest acquisition. Also, 'cause Taco Bell gets me.
Spooky Brew: Mind the Hop
This double IPA was one of our first beers and is still one of our favorites. It's a perfect balance of citrus, dankness, and light bitterness to round it out.
Widowmaker Brewing
Ryan Lavery, Head Brewer and Co-Owner | Braintree, Massachusetts
What's your Halloween costume this year?
Everyone from Widowmaker who will be at Spooky Brews will be dressing up as someone or something inspired by "American Psycho." We have a pretty tight team and we try to spend time together outside of the brewery from time to time, to remind us we are friends and not just crazy people who clean tanks together all day. One of our things we like to do is a team movie night and basically it turns into our version of "Mystery Science Theater 3000," us just cracking jokes. One of our most recent viewing parties was "American Psycho," which is not a Halloween movie. But we'll chalk being chased by a naked Patrick Bateman wielding a chainsaw as somewhat horrifying.
>Spooky Brew: Reservations at Dorsia
Knowing we were coming out to the best Halloween costume party in Boston again we knew we wanted to do something fun! So we brewed a full-bodied double IPA that we jam-packed with Galaxy, Vic Secret, and Comet hops. This beer is silky smooth, with minimal bitterness, and has huge notes of citrus, pineapple, and passion fruit. The name is inspired by our aforementioned friend, Patrick Bateman. I don't want to get you drunk but that is a very hoppy double IPA you could be drinking!
Divine Barrel Brewing
Ben Dolphens, Head Brewer and Owner | Charlotte, NC
What's your Halloween costume this year?
I've settled on Fat Thor from "Avengers: Endgame," ha. I have a perfect beard for it, and it's just hilarious. My favorite part of the movie was seeing Thor basically bro out like The Dude from "The Big Lebowski," and it's an added bonus that he doesn't need a prosthetic belly to make the costume work.
Spooky Brew: The Universe is a Donut
This decadent imperial stout was brewed with over 50 pounds of glazed donuts from Your Mom's Donuts here in Charlotte and lactose. It was then heavily dosed with Villain Coffee espresso beans, vanilla, and cocoa nibs during secondary fermentation. The result is a tantalizingly thick, jet-black beer with a sweet, battery tiramisu flavor explosion.
Definitive Brewing Company
Michael Rankin, Founder and CEO | Portland, Maine
What's your Halloween costume this year?
I'll be dressing up as a pepperoni pizza. Pizza and beer is the most epic combo of all time, and the story of my life.
Spooky Brew: Baby Steps
Our pleasing double milk stout with toasted coconut. It tastes and smells like German chocolate cake, Dutch cocoa powder, and decadence.
Stellwagen Beer Company
Mike Snowdale, Co-Founder | Marshfield, MA
What's your Halloween costume this year?
I'm not much of a Halloween costume person anymore, though I do have some pretty great memories from past Halloweens. I went to undergrad in Beverly, Massachusetts—coincidently with Parker Olen [vice president for brand strategy and co-owner] of Mast Landing and Justin [Negrotti, co-founder] of Channel Marker—which is right next to Salem. If you don't know, Salem gets pretty wild around this time of year with its witch history and everything. The festivities are pretty amazing. I think the last time that I dressed up for Halloween was in Salem in either 2005 or 2006. But, this year for Spooky Brews I'll get back into the spirit and dress up as a zombie.
Spooky Brew: Head Full of Zombie
One of the beers that we'll be bringing is a brand new IPA hopped exclusively with Australian varieties Galaxy, Vic Secret, and Enigma. Since it's brewed with Australian hops and getting released for Halloween and Spooky Brews we decided to borrow some Australian slang and call it Head Full of Zombie. Zombie beer and zombie costume—see what I did there? We're excited for what these hops will do together; expect big aromas of grapefruit, ripe cantaloupe, and stone fruit, giving way to an enticing palate of creamy pineapple, blood orange, and mango.
Pretentious Beer Company
Matthew Cummings, Founder | Knoxville, Tennessee
What's your Halloween costume this year?
Honoring our southern heritage, Alex [Rich, brewer] and myself will be dressing up as Colonel Sanders and a chicken, respectively. I'm actually distantly related to Lee Cummings, who founded KFC with Harland Sanders. Afterwards, Lee started his own chicken fast-food restaurant, Lee's Famous Recipe Chicken. Obviously a good call, and now we can mock how poorly KFC did after Lee left. I think this is how blood feuds start in the South, but it's okay, no one knows about KFC and we won't tell them.
Spooky Brew: Fairy Gloss
It's an experimental sour with blackberries, raspberries, and cotton candy. Our Australian cellarman swore that in Aussieland they call cotton candy by that name, which made us giggle a lot.
Crime & Punishment Brewing Co.
Michael Wambolt, Brewer and Co-Owner | Philadelphia, Pennsylvania
What's your Halloween costume this year?
We'll be dressing up as Chernobyl engineers. Our brewery has always had some fun with Russian culture due to the name being tied to the Dostoevsky novel, so I figured why not keep that theme going by referencing, in obvious tongue in cheek fashion, the nuclear catastrophe, seemingly both crime and punishment for those involved. Who wouldn't want Chernobyl engineers serving them beer?
Spooky Brew: Luminescent Stranger
I'm most excited about this new low-ABV pilsner. It was brewed using local malts and oats from our friends at Deer Creek Malthouse, and is a nice contrast to the juice and pastry overload you usually see at events these days. That being said we're also bringing some yummy IPAs.
Mast Landing Brewing Company
Lea Romanowsky, Tasting Room Manager | Westbrook, Maine
What's your Halloween costume this year?
I'll be dressed up at Spooky Brews as my alter ego, Roberta. Roberta is a classy elderly woman who enjoys drinking fine beverages, good conversation, and playing pool. Stop by for a pour and you might find out more about her possibly dark past.
Spooky Brew: All The Way Up: Strawberry/Raspberry
It's part of our rotating, fruited sour-ale series. It's scary how good this fruit combo is. Our brewers really killed it with this one. Also, it's bright red—you know, like blood. Muhahaha.
Allagash Brewing Company
Brett Willis, Marketing Specialist | Portland, Maine
What's your Halloween costume this year?
My wife just found an incredible chicken costume for our one-year-old daughter, so my plan is to dress as a giant egg. I don't exactly know what kind of a metaphor the costume is putting out there, but I think it would be hilarious to see a tiny, toddling chicken getting followed around by a man-sized egg.
Spooky Brew: Haunted House
This is our dark, hoppy ale that we've been releasing every Halloween since 2015. Roasted barley and Blackprinz malt curse this beer with a gravely dark hue. Hopped with Crystal, Chinook, and Czech Saaz, Haunted House beer ends with a ghostly coffee note and hauntingly complex malty palate. This is exactly the dark, delicious beer I want to drink on Halloween night.
Deciduous Brewing Company
Maryann Zagami, Co-Founder | Newmarket, New Hampshire
What's your Halloween costume this year?
Pumpkins, scary movies, excessive amounts of candy, and the ability to transform yourself into your best dream or worst nightmare—just a few of the reasons how and why we love Halloween! While dressing up is always fun, prior to opening Deciduous our favorite Halloween pastime was our annual Oktobrewfest where we would challenge all our friends to brew a beer that would be shared and judged at this Halloween gathering. Some were festive, some sweet, and some were downright terrifying. But we always had a blast!
Spooky Brew: Monochromatic with roasted pumpkin and New Hampshire maple syrup
Our sour IPA with milk sugar has received a festive twist this fall and we can't wait to share it with you! For the first time, we have taken Monochromatic and added roasted pumpkin and New Hampshire maple syrup to create a concoction that we hope you will find a real treat.
Zillicoah Beer Company
Jeremy Chassner, Co-Founder | Woodfin, North Carolina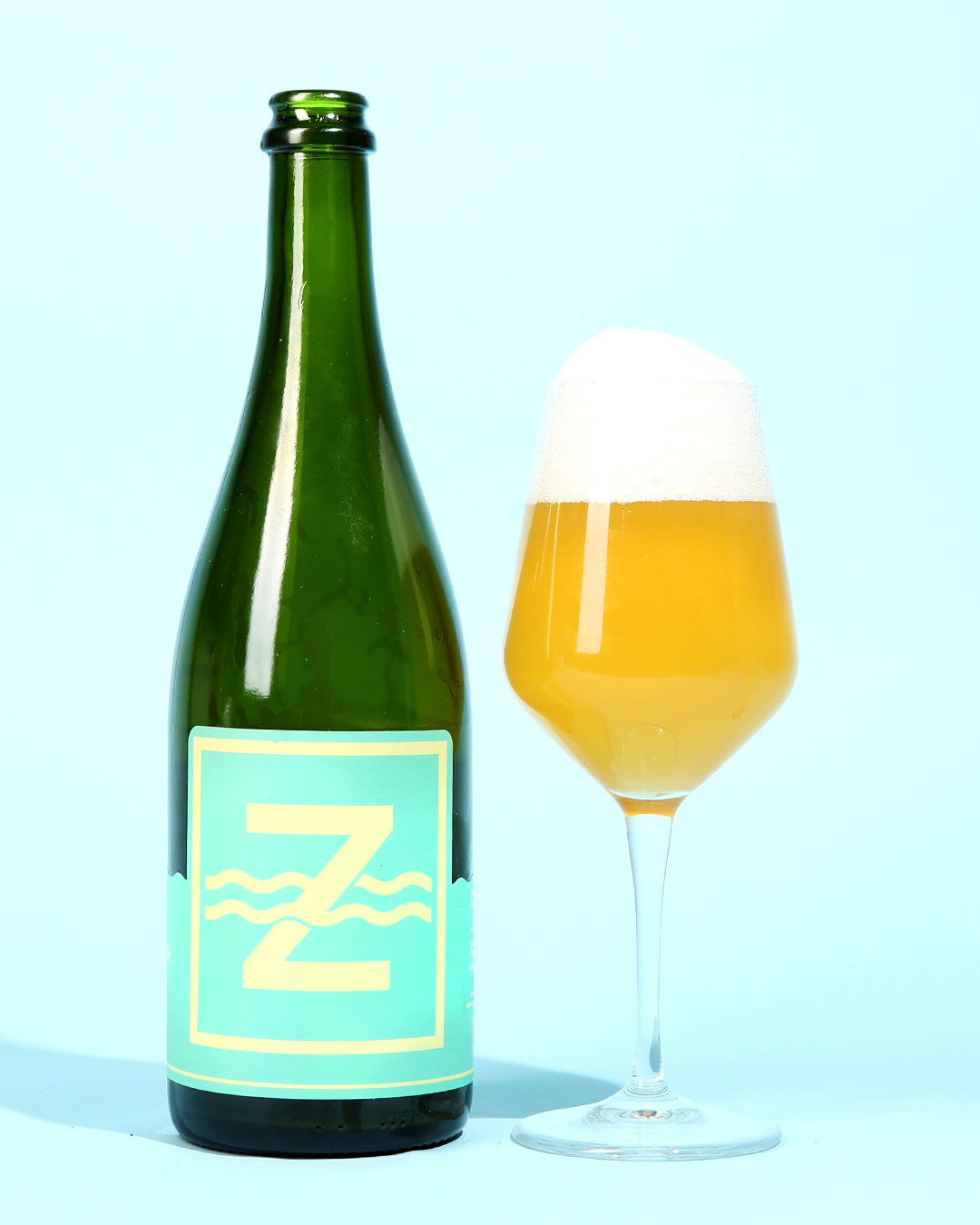 What's your Halloween costume this year?
Halloween 2019 will be the year I let my inner "Captain Ron" out. The 1992 movie has been a favorite of mine for decades, and Ron Rico is something akin to a spirit animal for me.
Spooky Brew: Blossom
Blossom is a foudre-aged ale with cherries. This 5.2 percent ABV mixed-culture beer rested on 3,200 pounds of beautiful New York Montmorency cherries, which impart a floral, jammy, pie-crust quality to the beer.
Vitamin Sea Brewing
Dino Funari, Founder | Weymouth, Massachusetts
What's your Halloween costume this year?
This is a fun time around the taproom. We're all trying to figure out our costumes for Spooky Brews and it gets me thinking back about being a kid during Halloween in the '70s. We would go trick-or-treating for HOURS. There was a huge group of kids in our neighborhood. Collectively we would plot days ahead which houses in what neighborhoods we'd stop at to get the best candy. The costumes back then were the worst. Some awful rendition of your favorite movie or cartoon character would cover your face in torturous plastic. Barely able to breathe, eventually we'd get to the point where we'd be drenched in sweat and just lose them entirely. It was all worth it though, to fill up our bags with all those great treats.
Spooky Brew: Beachfire Stories
And then there was peanut butter! This imperial stout is packed with notes of peanut butter and chocolate flavor, rich and sweet. You're bound to love this liquid dessert. Pair this beer with Reese's peanut butter cups for the perfect Halloween combo.
Liked this article? Sign up for our newsletter to get the best craft beer writing on the web delivered straight to your inbox.