As if there aren't enough scary things happening in the world, Halloween is a couple weeks away. If you're looking through the eye holes of a weathered hockey mask for some supremely frightening fun to celebrate the holiday, grab your ghost besties at the graveyard and join us in Boston for our first Spooky Brews festival!
On Friday, October 26, we'll be Transylvaniaforming the Cyclorama at the Boston Center for the Arts into a haunted house of hoppiness for this scary spin on Juicy Brews. In addition to maximum fright, attendees can expect unlimited samples from some of the country's best breweries, cavity-inducing candy, food trucks that will sell tasty treats (no deviled eggs made to look like eyeballs, we promise), and an opportunity to laugh at a tasteless costume or three.
As event organizers, we care deeply about the great brewers that we invite. So ahead of Spooky Brews, we felt it was our duty to prepare some of the participants for a question they might encounter from the zombies surrounding their booths in search of a fresh brain—err, beer that night: What is your favorite horror movie? (These are our picks.) And if that fright doesn't excite you, we also asked each to tell us about a beer they'll be pouring at the event.
Get your tickets to Spooky Brews here, and remember: best costume wins a year-long pass to all Hop Culture parties. Ghoul luck!
Vitamin Sea Brewing
Dino Funari, Founder | Weymouth, Massachusetts
Favorite Horror Movie: 28 Days Later
This movie was such a game-changer to the zombie genre. FAST zombies, not the run of the mill slumbering piles of pus that we've grown accustomed to. Nowhere to run and nowhere to hide. Couple that with all of the real-life pandemics in the world today. What could be scarier? I always put myself in the protagonist's shoes in these films—and then I scare the shit out of myself for weeks. Thanks for reminding me.
Spooky Brew: Corduroys and Cowboy Boots
One of two collaborations we cooked up with our good friends from Kings Brewing out of Rancho Cucamonga, California, born from a crazy time down at the Craft Brewers Conference in Nashville this year. This is our collective take on an imperial Halloween pastry stout. Clocking in at 10 percent ABV this isn't for the faint of heart. We take a complex malt bill with an obnoxious amount of lactose and condition it on a mountain of Kit Kats.
Horus Aged Ales
Kyle Horrup, Brewer and Owner | Oceanside, California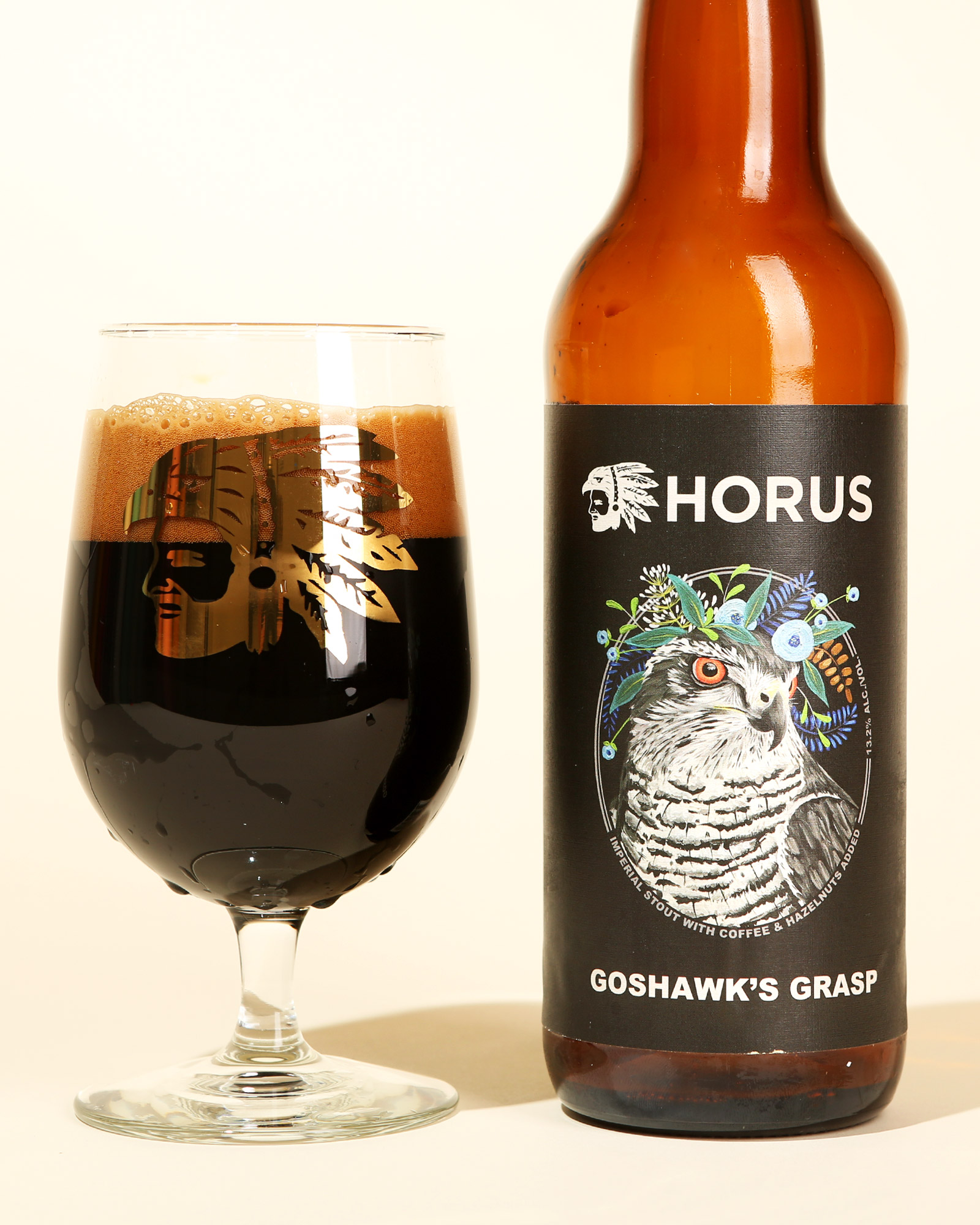 Favorite Horror Movie: Jaws
I'm not sure many film enthusiasts would even consider "Jaws" a horror movie, but I certainly do and it is hands down my favorite of all time. After first watching at a fairly young age, I was not sure if I would ever go in the water again. I remember feeling grateful that it was baseball season, so I could use that as an excuse as to why I couldn't go to the beach with my friends. Luckily, I got over that initial fear and now surf as much as I possibly can.
Spooky Brew: He Ate The Light
This is named for one of my favorite quotes from "Jaws," when Hooper tells Brody that the shark gobbled up their source of illumination. It still makes me laugh to this day when I come across that scene. The name references how fast this Belgian-style sour ale refermented once I added white nectarines to the red-wine barrels it had been aging in. My house culture ate through the light-colored fruit in no time and the beer dropped back down to 1º Plato long before anticipated. The finished product is a very drinkable sour with a big stone fruit presence, crisp funk, nuanced oak characteristics, and mild acidity.
Hoof Hearted Brewing
Trevor Williams, Brewer and Co-Owner | Marengo, Ohio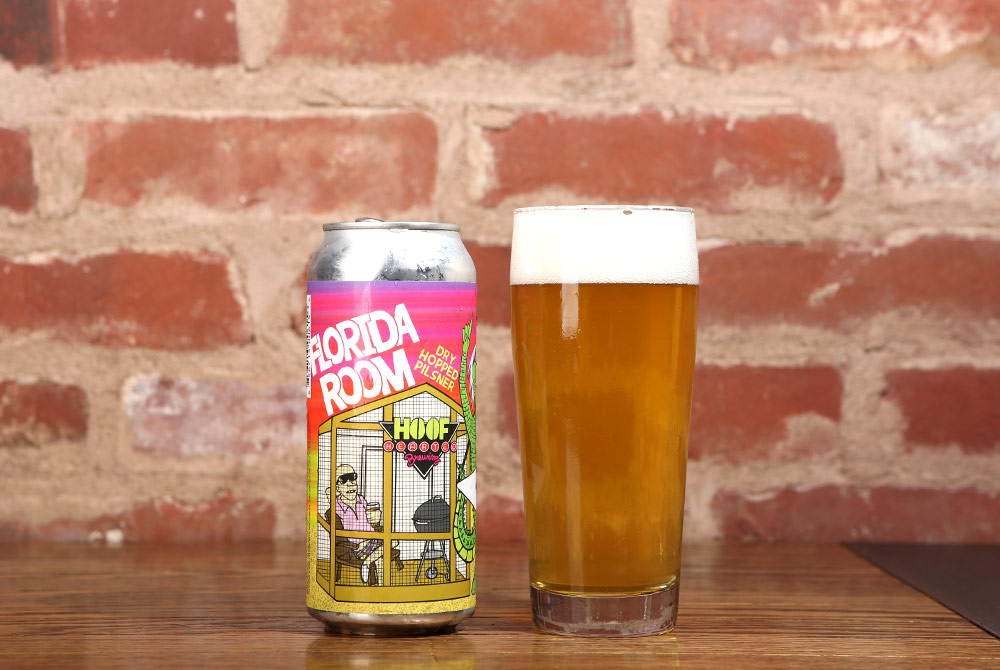 Favorite Horror Movie: Sleepaway Camp
When I would go to visit my dad after my parents got divorced, we'd often watch scary movies. "Sleepaway Camp" marked me for life with one of the most bizarre/hilarious horror "big reveals" ever. Suffice to say after seeing this, along with every "Friday the 13th" and the great 1987 "Summer Camp Nightmare," I wasn't especially eager to pack my rucksack and pitch my tent. Honorable mention goes to 1981's "My Bloody Valentine," because who doesn't love a Canadian horror movie about a maniac murderer coal miner?
Spooky Brew: Don't Microwave It, Don't Boil It
This sour IPA brewed with boysenberry, lemon zest, lactose, and Tahitian vanilla beans is a collaboration with our friends DSSOLVR, a brewery in planning in Asheville, North Carolina. This will be the second iteration of this series; the first featured raspberry and lime. Fruited sour IPAs are one of my favorite styles right now, rich and creamy with nice snappy acidity.
Mast Landing Brewing Co.
Parker Olen, Designer and Co-Owner | Westbrook, Maine
Favorite Horror Movie: The Cabin in the Woods
It's a modern horror classic and underrated at the same time. It's so self-aware that it is equal parts spooky and humor. It's the perfect horror movie for someone who doesn't really like horror movies.
Spooky Brew: Payment Plan
We'll be pouring our new collaboration beer made with our fellow Maine friends Barreled Souls, also pouring at Spooky Brews, that will be released at our brewery the next day. So Spooky Brews will be the first place anyone will be able to try it. We haven't solidified all the details for the beer, but we're stoked to feature new Motu hops from New Zealand and Topaz hops from Australia, in what should be a super juicy IPA.
New Park Brewing
John Doyle, Co-Founder | West Hartford, Connecticut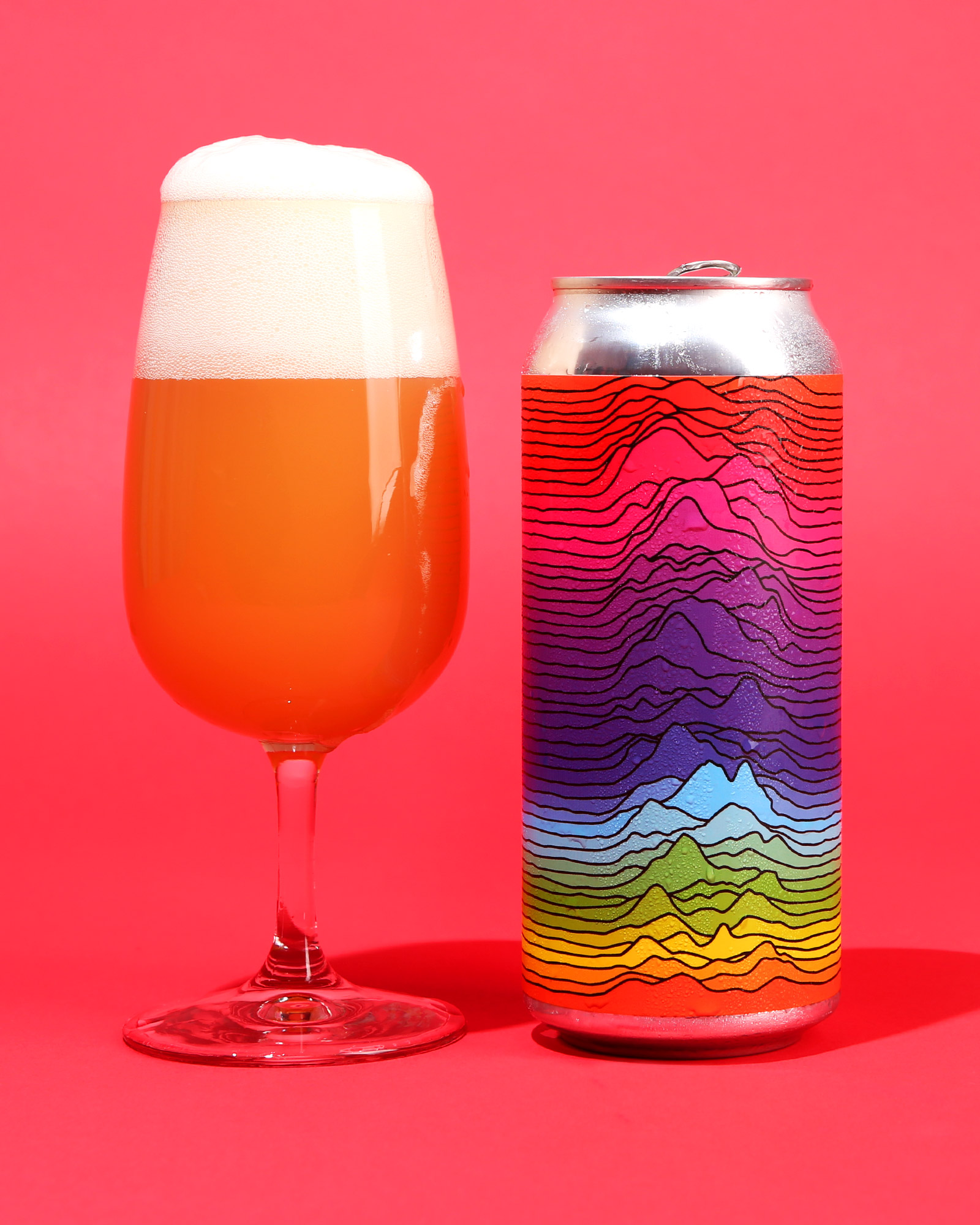 Favorite Horror Movie: The Exorcist
This scared the shit out of me. In college, I actually had to take those infamous steps to my local package store which was always terrifying at night. The things we do for beer. Honorable mentions go to "Carrie," which I saw at my cousin's house way too young and had nightmares about Cissy Spacek raining blood on my grade school for weeks, and "The Blair Witch Project," while living in my brother's basement. I then couldn't sleep in my room because there was a window above the bed. I probably shouldn't watch horror movies.
Spooky Brew: Blender — Black and Blue
Blender is our heavily fruited Berliner Weisse series. The name was inspired by yacht rock-era blender parties of our parents' generation. Black and Blue seemed fitting for Spooky Brews with its blood-red appearance and because it's how we feel after Hop Culture events. This one is hopped with Mosaic hops and conditioned on massive amounts of blackberries, black currants, and blueberries. Big flavors of mixed berry cobbler and tart yogurt complexity with a pleasing wheat finish.
Barrel Culture Brewing & Blending
Ethan Barbee, Owner | Durham, North Carolina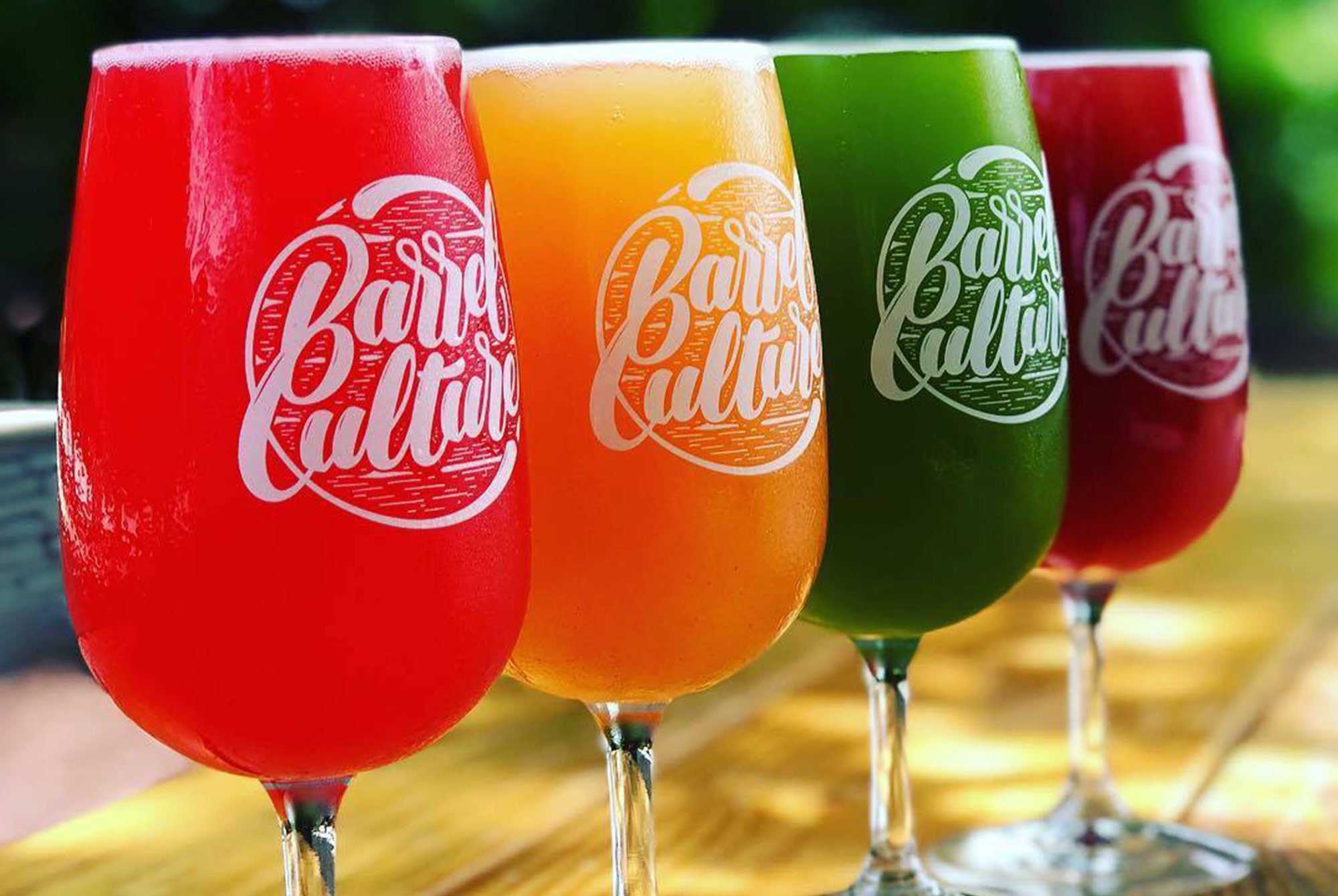 Favorite Horror Movie: The Shining
I think this may be the first scary movie I ever watched. I love the visual storytelling of it; the way the scenes weave through the hotel builds a layer of suspense that carries the whole movie. The hotel is about as scary a place as I can imagine.
Spooky Brew: Berry Barrel Cobbler
This is our golden-sour base that we divided up into two barrels. One barrel was fruited aggressively with raspberries and the other was fruited with an equal amount of blackberries. After aging, we blended the two together and finished this Durham wild ale on Ceylon cinnamon sticks and Madagascar and Mexican vanilla beans. The finished product results in a delicious treat reminiscent of a fresh berry cobbler.
Lamplighter Brewing Co.
Jack Hunsicker, Director of Operations | Cambridge, Massachusetts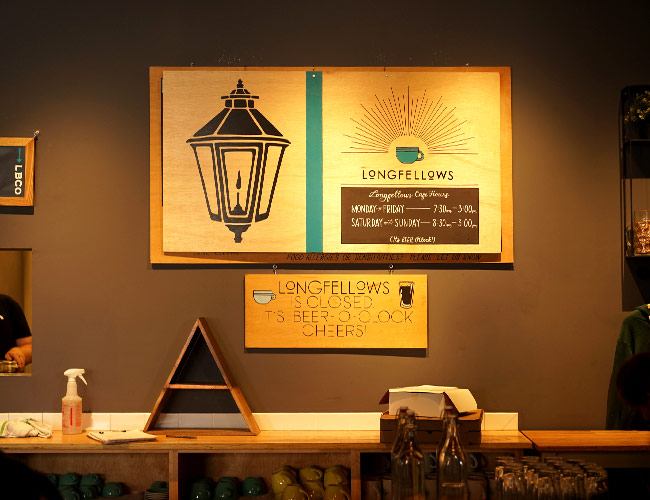 Favorite Horror Movie: It Follows
There are few things more terrifying than an unstoppable force. No matter where you go, no matter where you hide, it will inevitably get you. And when you die, it returns to haunt its previous victim. "It Follows" is frankly and beautifully shot—it alludes to the insidious effects of illness and maintains a terrifying tension throughout. The worst part is that it's all a little too familiar. Watch your back…
Spooky Brew: Night Cap
This silky imperial stout was aged in whiskey barrels for seven months. Over 200 pounds of Vermont maple syrup fermented in the initial 40-barrel batch, boosting body, flavor, and alcohol. Madagascar vanilla beans provide floral aromas and complement distinctly oaky overtones. Like any good horror movie, Night Cap provokes a deceptive sense of comfort while packing a sinister punch. It's inky. It's boozy. It's spooky!
Southern Grist Brewing Co.
Jared Welch, Head Brewer and Founder | Nashville, Tennessee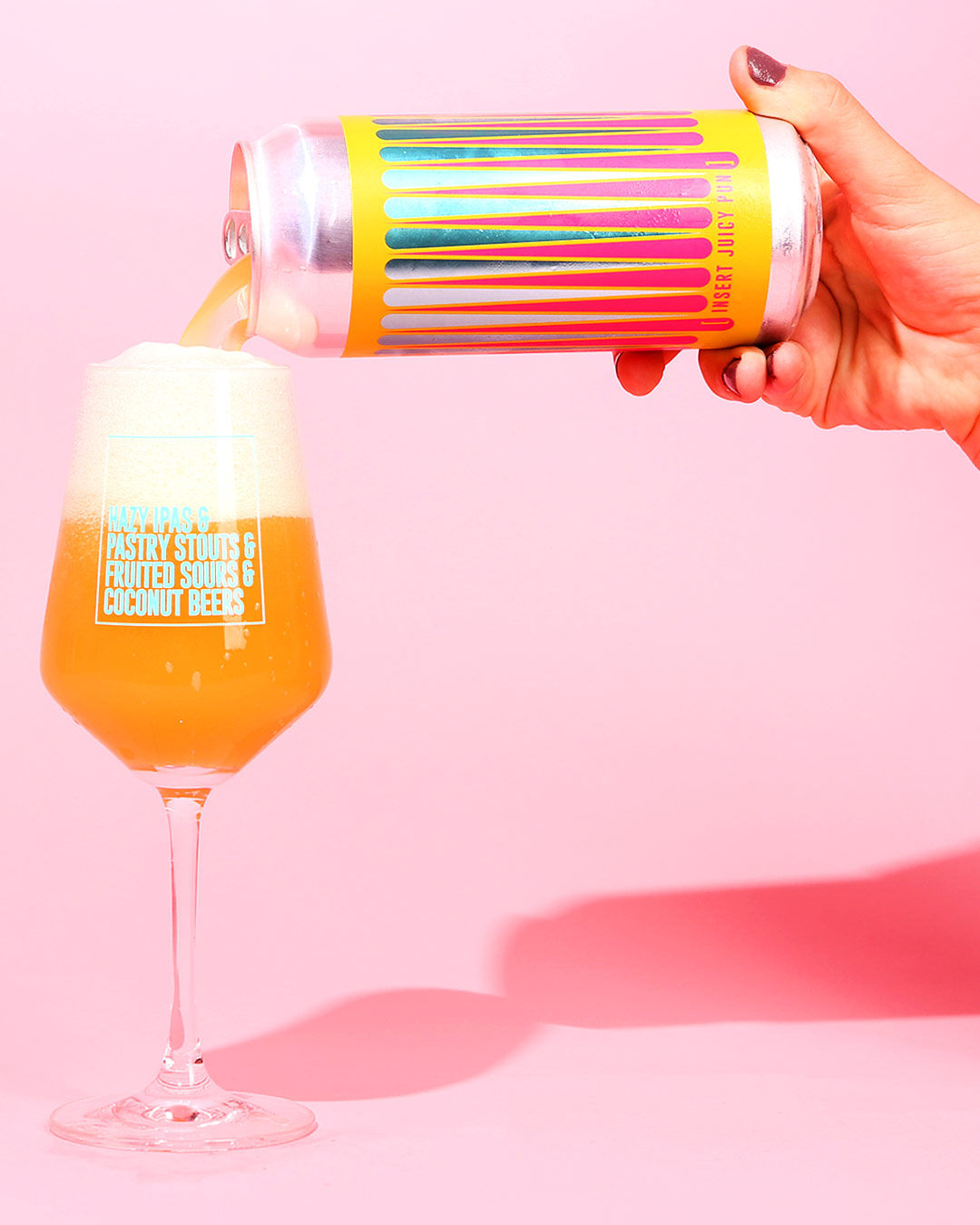 Favorite Horror Movie: Evil Dead
This movie, for me, is simply based on nostalgia. I think the horror movie that really hooked me at a young age was "Army of Darkness." But once I went down that rabbit hole and discovered "Evil Dead," I knew I would peg that as my favorite–scared the hell out of me as a kid! Lastly, while I have to tip my hat towards all the OG horror-movie big dogs, I will say that I'm seriously enjoying the "prestige horror" genre that's starting to gain traction lately.
Spooky Brew: Come Get Some
Getting its title from a great line in "Army of Darkness," we took our tiki-inspired sour ale, Zombie, which is made with passion fruit, pineapple, anise, almonds, and pomegranate, and added sour gummy worms. We enjoy taking inspiration from the cocktail world. We teamed with a local tiki bar to brew the base beer and added our own little Spooky Brews twist to make it unique. Hope y'all enjoy!
Triple Crossing Brewing Co.
Adam Worcester, Co-Founder | Richmond, Virginia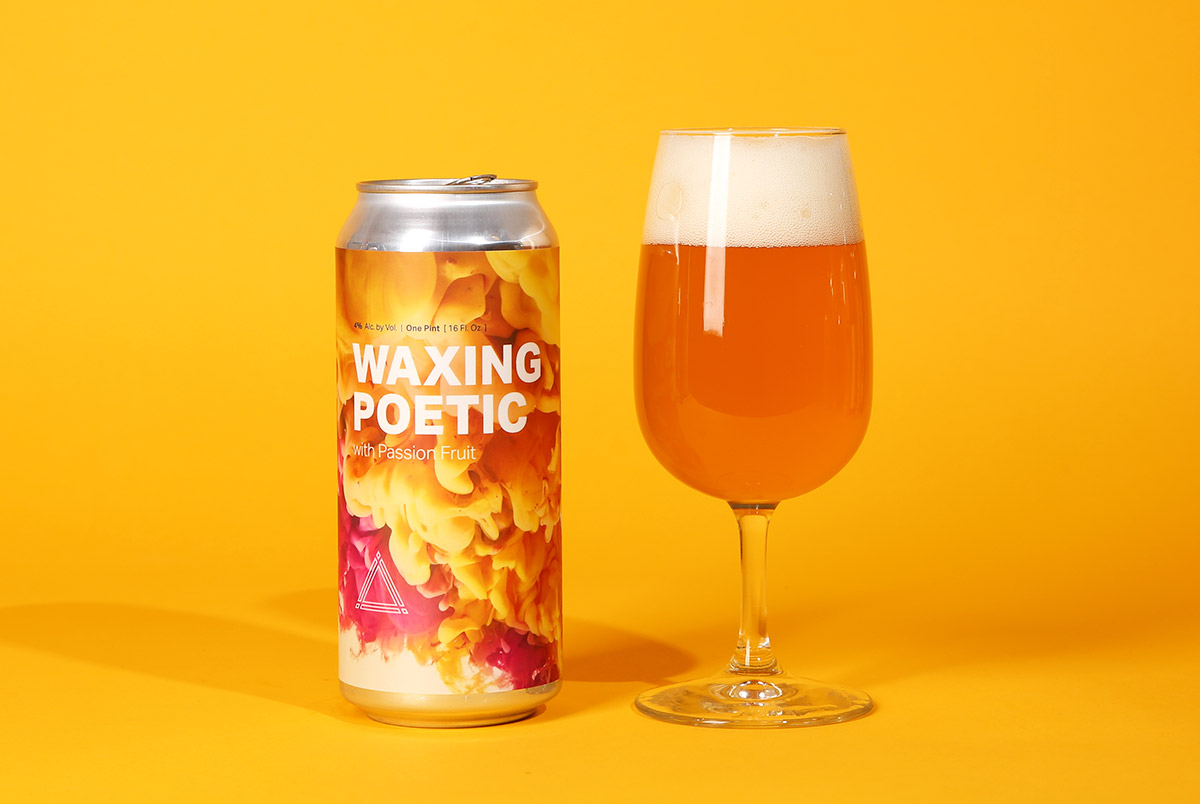 Favorite Horror Movie: Rosemary's Baby
I'm not one for the traditional horror movies with quick, cheap scares. "Rosemary's Baby" is a study in patience and the slow build. Mia Farrow perfectly portrays the young, innocent Rosemary as she begins to fray around the edges and slowly loses her grip on reality, descending into a dark world of Satanists and cultists. The great reveal at the end of the movie and the decision that Rosemary makes is the perfect final five minutes, built up by the brooding 130 minutes preceding it.
Spooky Brew: Dawn Chorus
This double IPA is dry-hopped aggressively with Citra, Galaxy, and Vic Secret hops. These hops lend notes of bright pineapple and peach gummy rings and a soft mouthfeel with zero perceived bitterness. A very "juicy" brew indeed.
TRVE Brewing Co.
Kat Wilkinson, Sales Manager | Denver, Colorado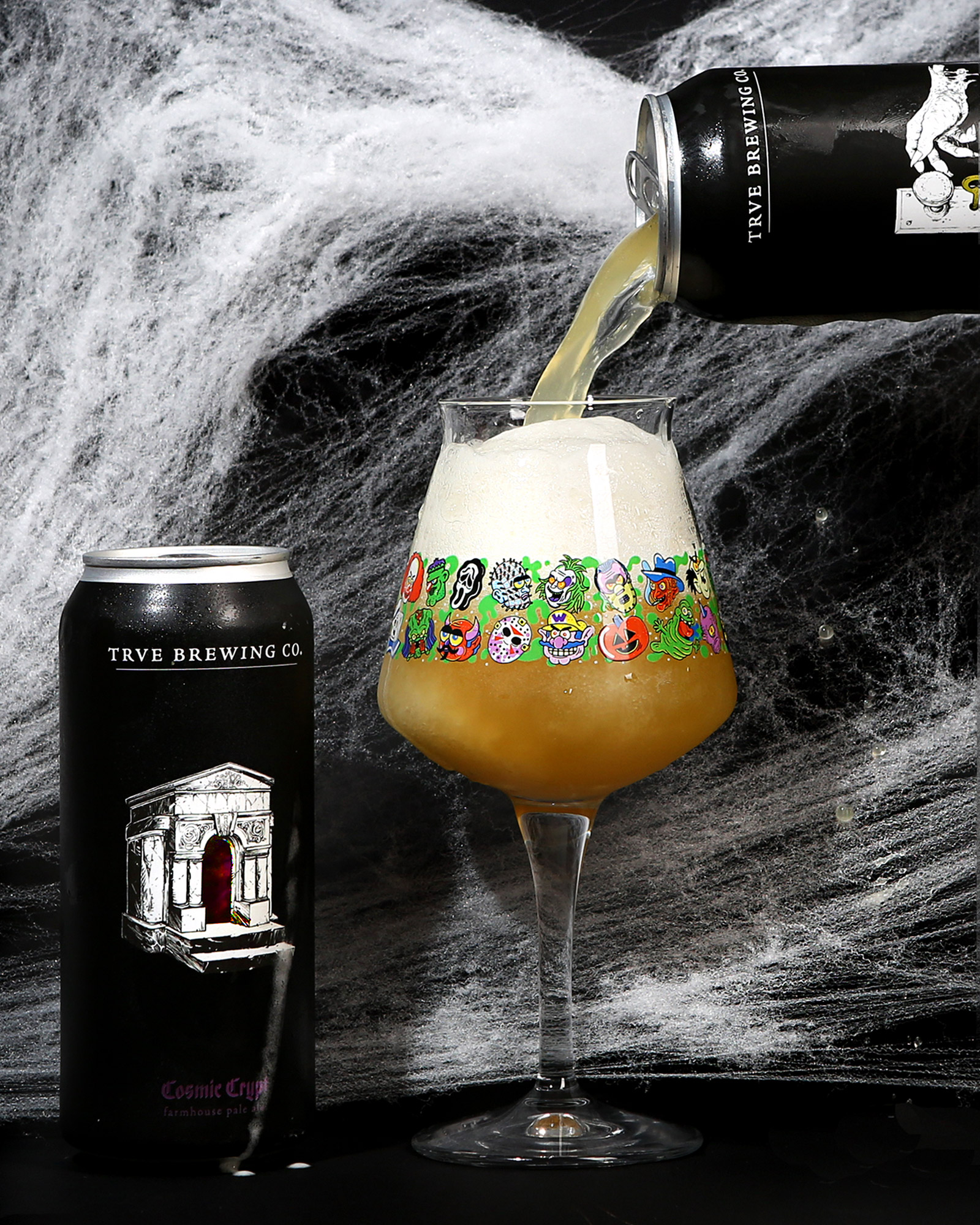 Favorite Horror Movie: The Witch
Atmospheric horror at its best. The combination of the isolation of the family as well as the hysteria of the time period plays to the audience, never allowing you to be certain as to who is to blame for what is happening. A perfect balance of suspense and suspicion. "Wouldst thou like to live deliciously?"
Spooky Brew: Seven Doors
Grisette-style ale dry hopped with Grüngeist, Styrian Wolf, and Tettnang hops. A more classic French saison ale with a bright citrus aroma.
Resident Culture Brewing Co.
Amanda McLamb, Co-Owner, and Chris "Tropes" Tropeano, Head Brewer | Charlotte, North Carolina
Favorite Horror Movie: It Follows
This gave me the willies for at least a week after seeing it. I couldn't look out a window without imagining a slow-moving person purposefully tracking me down. The first few scenes of the film are incredibly dramatic and throw you straight down the emotional drain. Plus, the soundtrack and cinematography are full of all the kitschy horror goodness!
-AM
Spooky Brew: Thunder Stud
We're excited to be pouring Thunder Stud, our 8.0 percent ABV double IPA hopped exclusively with Galaxy and Citra. This is one of my favorite hoppy beers that we make. It's brewed with a large amount of oats and a super expressive English yeast, and dry hopped at over five pounds per barrel with our two favorite hop varieties. I like to refer to Citra and Galaxy as "cheater hops" because, without fail, they will make a good beer every time, especially when used together.
-CT
Liked this article? Sign up for our newsletter to get the best craft beer writing on the web delivered straight to your inbox.