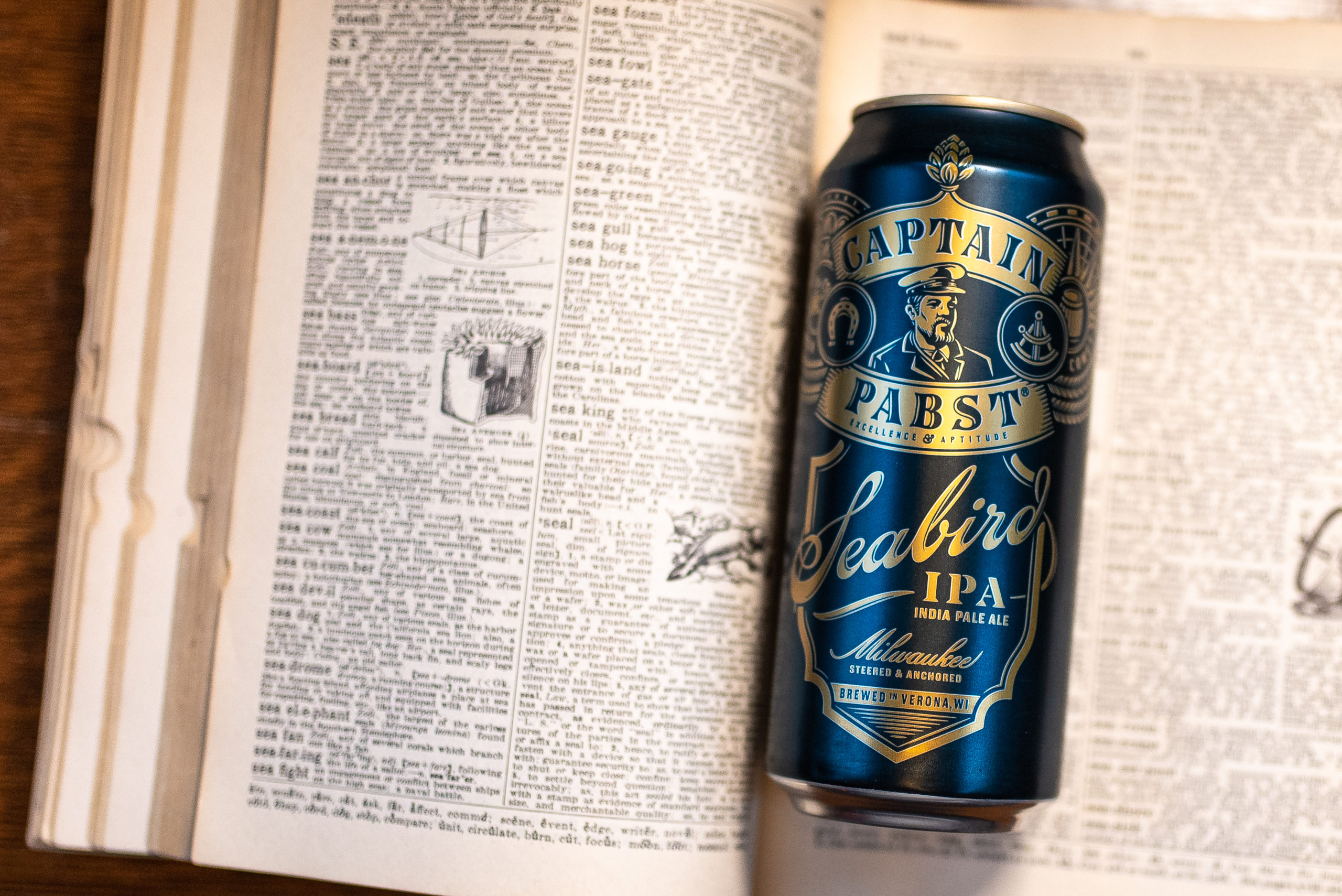 Photography by Kenny Gould
At one time, Pabst Brewing Company owned a real estate empire that stretched across the country. They controlled hundreds of tied houses that exclusively served Pabst products and displayed the Pabst logo. When Pabst Harlem opened in New York City, it was the country's largest restaurant, capable of seating 1,400 people. In Milwaukee alone, Pabst owned an opera house that later became Pabst Theater, as well as the Pabst Building, designed by famous Chicago architect Solon Spencer. The Pabst Hotel was the most fashionable place to stay in Milwaukee, and the Pabst-owned Gargoyle Restaurant was known to serve the best food in the state. Pabst's own home on Milwaukee's Grand Avenue was the epitome of fine taste and opulence. And it all began with a man named Captain Pabst.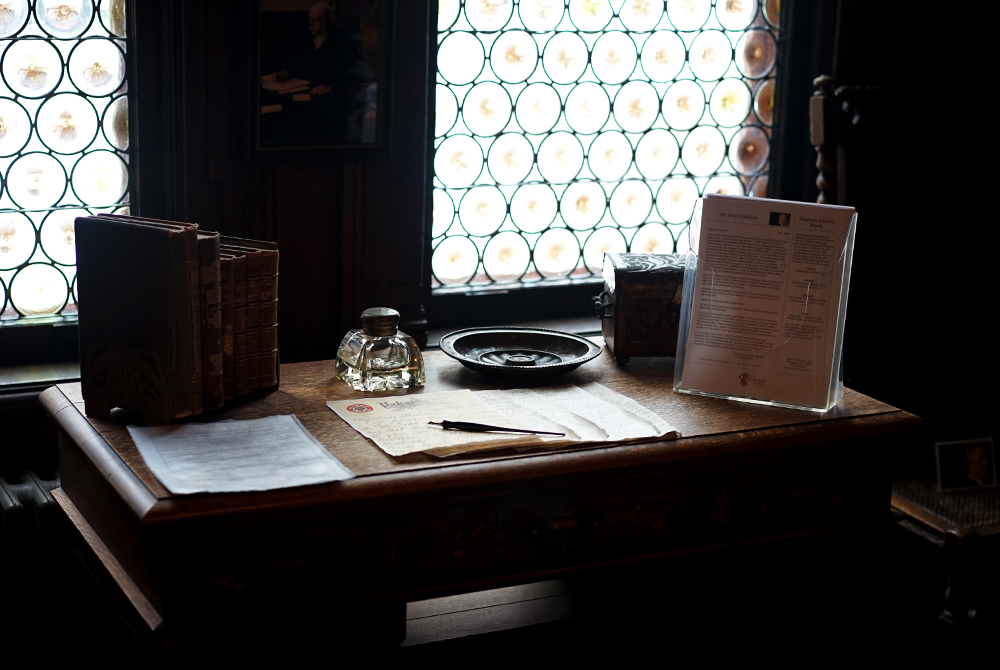 The (Early) Story of Captain Frederick Pabst
The story of the Captain Frederick Pabst is enough to make anyone feel soft. He was an immigrant, born to nothing. His mother died when he was young. He survived poverty and shipwreck to become one of America's greatest businesspeople. Here's a summary of his life, in less than a minute and a half. Ready?
In 1848, Gottlieb and Fredericka Pabst immigrated to Chicago from Germany, bringing along their young son, Frederick. After Fredericka died of cholera in 1849, Gottlieb and his son survived by working odd jobs at hotels and restaurants. At the age of 14, the young Frederick Pabst took a job on the Great Lakes as a cabin steward; by 21, he was a captain.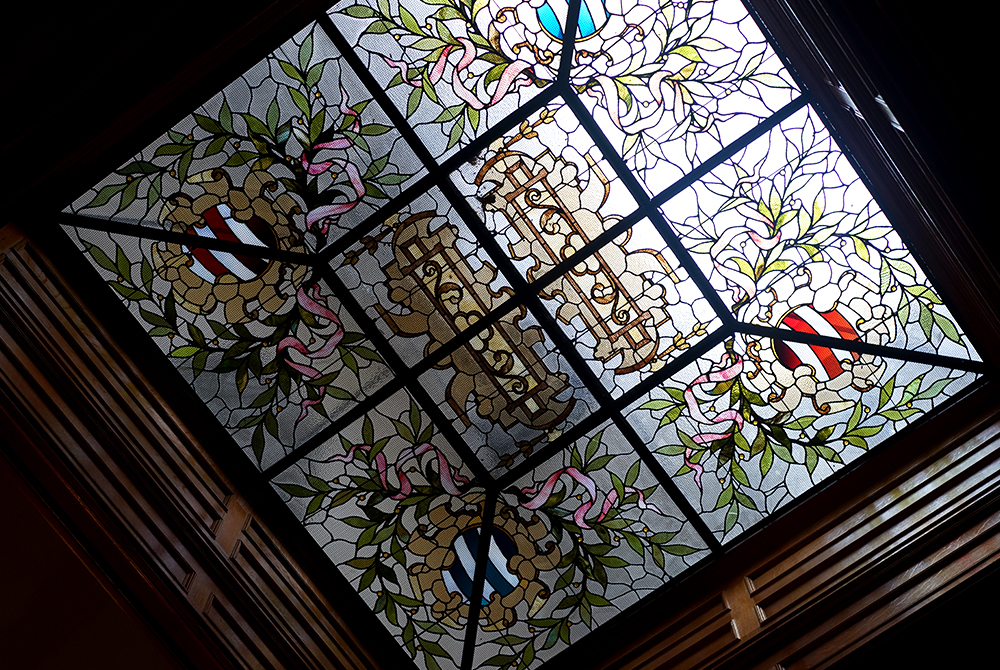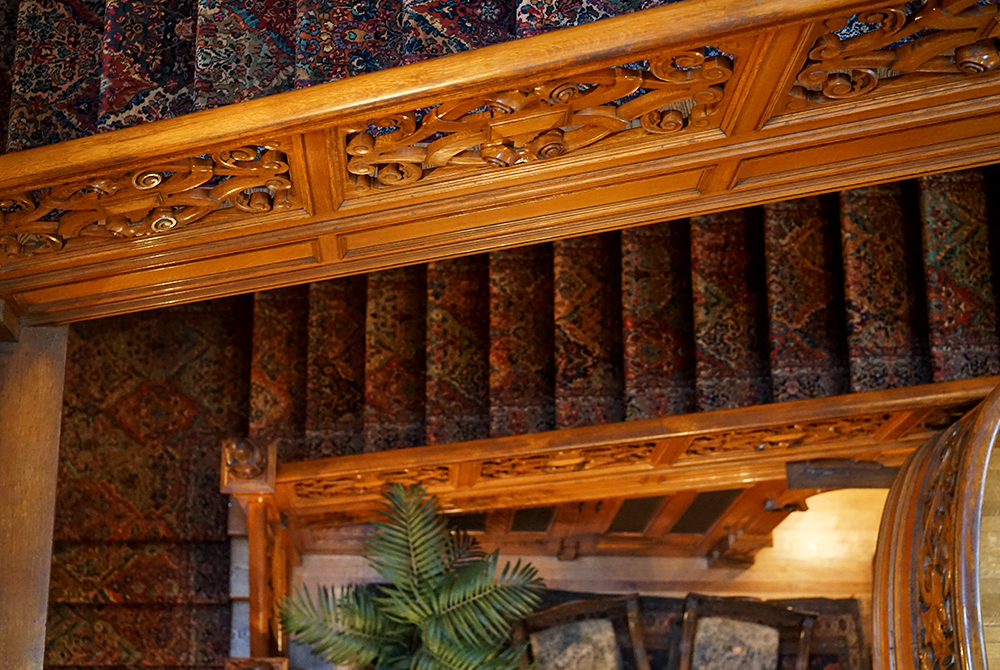 The Shipwreck That Started Pabst Brewing
One day, a Milwaukee brewer named Phillip Best boarded Captain Pabst's ship with his eldest daughter, Maria Best. The two courted for two years before being married in Milwaukee on March 25th, 1862. But one day, a particularly harrowing storm forced the young Captain Pabst to ground his ship, the Sea Bird. Although he dramatically saved everyone on board, he abandoned the sea life. Instead, he accepted his father-in-law's proposition and bought a half-interest in the Phillip Best Brewing Company. Price tag? $21,057.05.
By 1866, production had reached 14,139 barrels. By 1873, it was 100,593 barrels. After Captain Pabst's brother-in-law and business partner Emil Schandein passed away in 1888, Pabst took full control of the company, changing the name to Pabst Brewing Company on March 12th, 1889.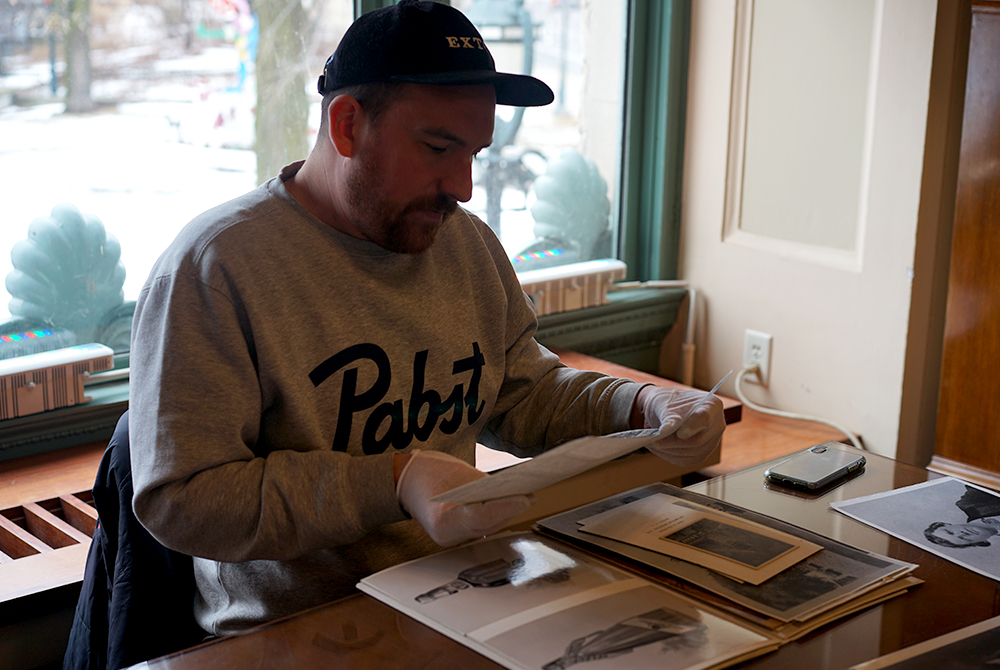 How Milwaukee Viewed Captain Pabst
While Captain Pabst was building his empire, he was also making waves in the local Milwaukee community. At the Milwaukee Historical Society, which maintains a robust collection of pictures and ephemera from the Pabst heyday, there's a yellowed scrap of newspaper with a piece by an author named Bill Hooker — "Remember Capt. Fred Pabst?" it reads. "The captain was a mighty popular man, and I can see him now as he appeared at his brewery in 1889 when the Grand Army of the Republic had its national encampment here, personally welcoming hundreds of the strangers to the brewery and seeing to it that his employees gave them freely many samples of the best brew they had in the cellers [sic]."
In fantastically turn of the century speech, Hooker goes on to say, "Also, no one in Milwaukee ever saw a bigger or better free lunch than the captain's crew served at that time, and believe it or not, that's saying something, for in the old days Milwaukee free lunches were famous all over America."
The Pabst Brand Continues Without Its Visionary Founder
But as so often happens when a particularly visionary founder dies, things began to splinter. Frederick Pabst died in his Milwaukee home at 12:00 PM on New Year's Day, 1904, the victim of deteriorating health. The company survived Prohibition by selling cheese (the Pabst-ett cheese line was later sold to Kraft) and combined with Premier Malt Products Co. in 1932, with Frederick Pabst naming Harris Perlstein — former president of Premier Malt Products Co. — as the president of the joint venture.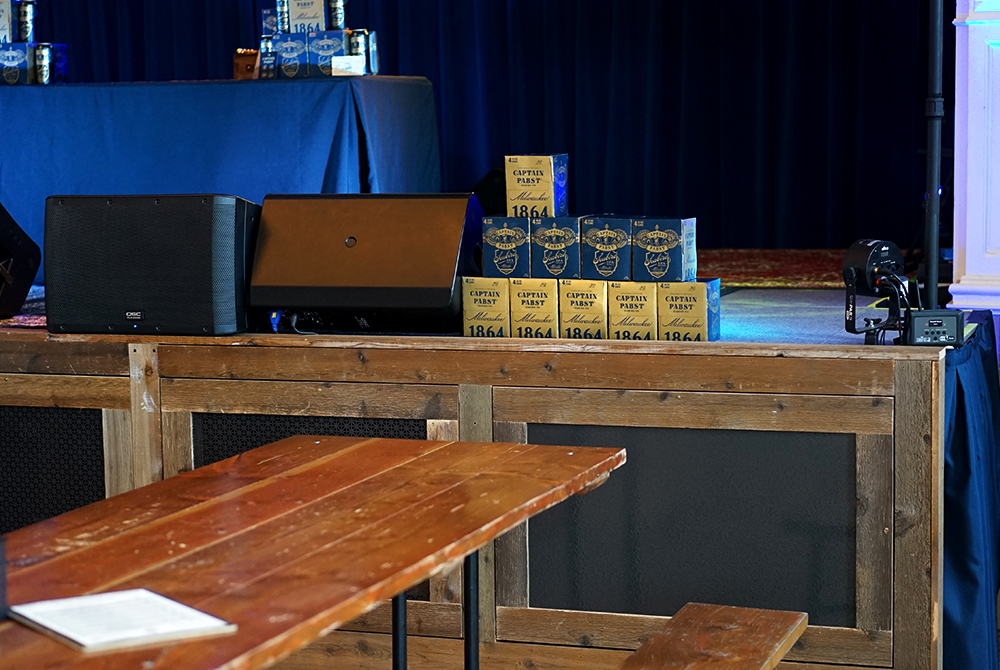 From their peak of 15.6 million barrels in 1978, Pabst Brewing Company was purchased in 1985 by beer and real-estate baron Paul Kalmanovitz. When Kalmanovitz died in 1987, it was left to the Kalmanovitz Charitable Trust. In 1996, the company's beer production was contracted to Stroh Brewery Company, ending a run of 152 years in which Pabst beer was brewed in Milwaukee.
How Pabst Came Back From Obscurity
This is where the story could end. And by all means, maybe it should've. Quoted in the Milwaukee Journal Sentinel, Milwaukee real estate developer Scott Lurie talks about the day he bought the company's former warehouse and distribution center: "I walked in here, and the roof was leaking," he said. "There was no power. And I thought, What the hell…"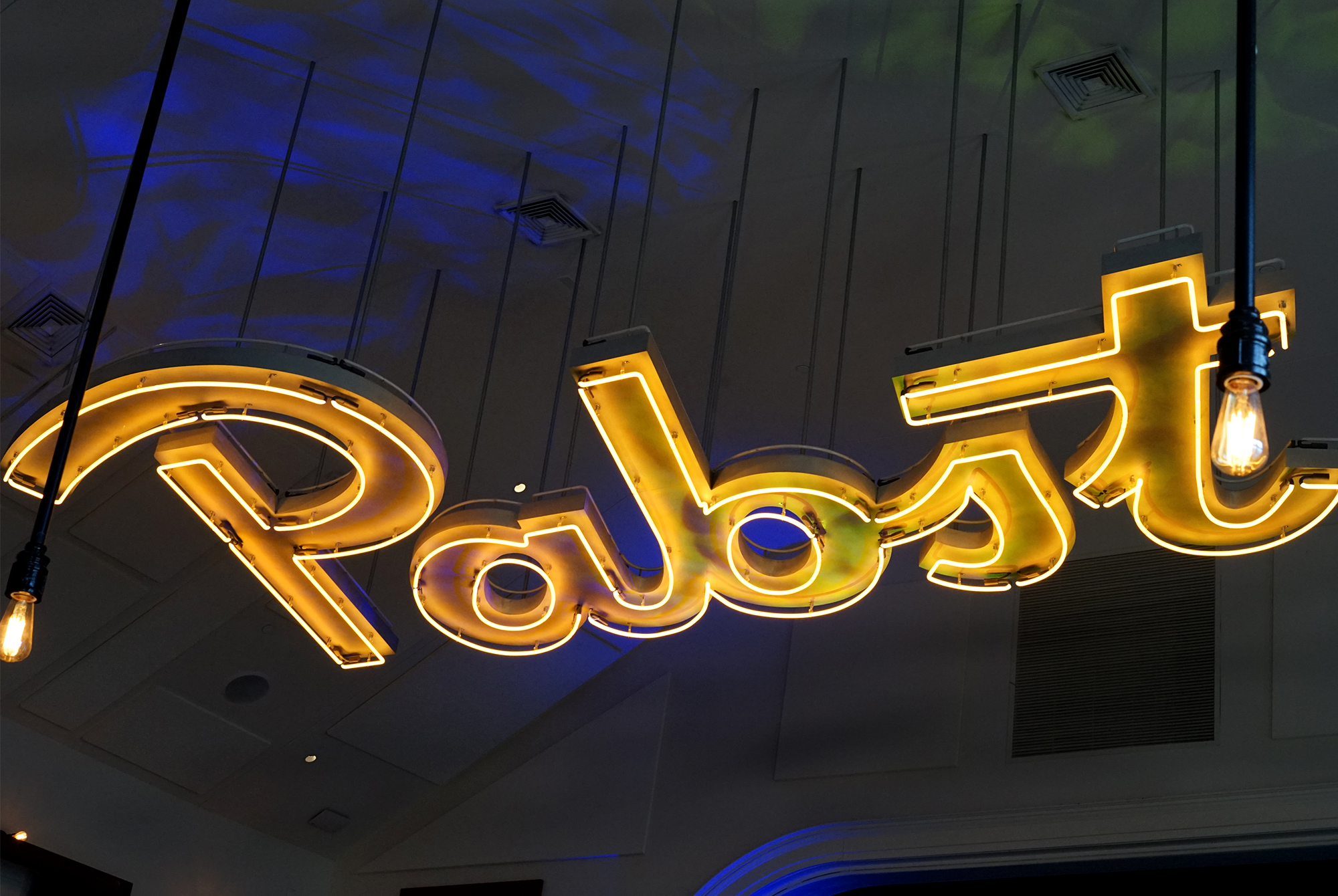 But in 2015, Pabst owner Eugene Kashper announced the launch of Pabst Milwaukee, an experimental brewery and taproom inside a former Methodist church that Pabst purchased in 1898. And suddenly the brand, which looked on the verge of collapse, began to seem like it might have new life. Just like its spiritual home of Milwaukee — a former manufacturing hub that seemed destined to fail as its chief industry moved elsewhere — the brand is experiencing a renaissance, led in part by a commitment to modernization.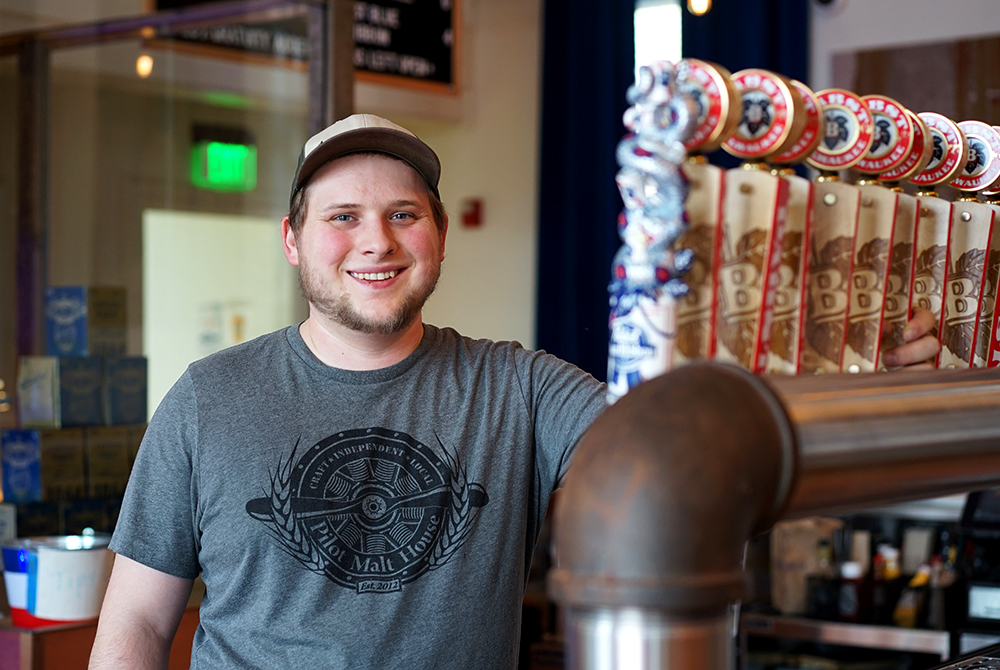 Seabird IPA And Where The Brand Is Headed
While most beer drinkers know Pabst as the producers of PBR, the Pabst Milwaukee Brewery and Taproom is the only place to try legacy brands like Andeker lager, first brewed by Pabst in 1939, and experimental one-offs like Galley Gose and Horizontal Passion IPA. And on Monday, Pabst announced the most recent step toward the future with the launch of Captain Pabst, a new brand outside the PBR family. The first product in the line is the Seabird IPA, named for the ship that Captain Frederick Pabst beached in 1863. The 4.5% ABV session IPA includes Magnum, Citra, Cascade, and Mosaic hops. It's a fitting flagship for a brand focused on maintaining the Pabst legacy by creating products for the modern drinker.
A Return To Innovative Roots
At one point in history, the Pabst Brewing Company was not only one of the largest breweries in the world, but the most innovative. The company worked with American Can Company to produce the first beer cans, and was one of the first brewing companies to focus on maintaining consistency across multiple brewing operations. Captain Pabst's own house on Milwaukee's Grand Avenue reflected this emphasis on innovation; when the house was built in 1892, electricity was just coming to Milwaukee, and the chandelier in his Dining Room was a marvel of "modern" engineering, equipped to use gas, kerosene, and electricity.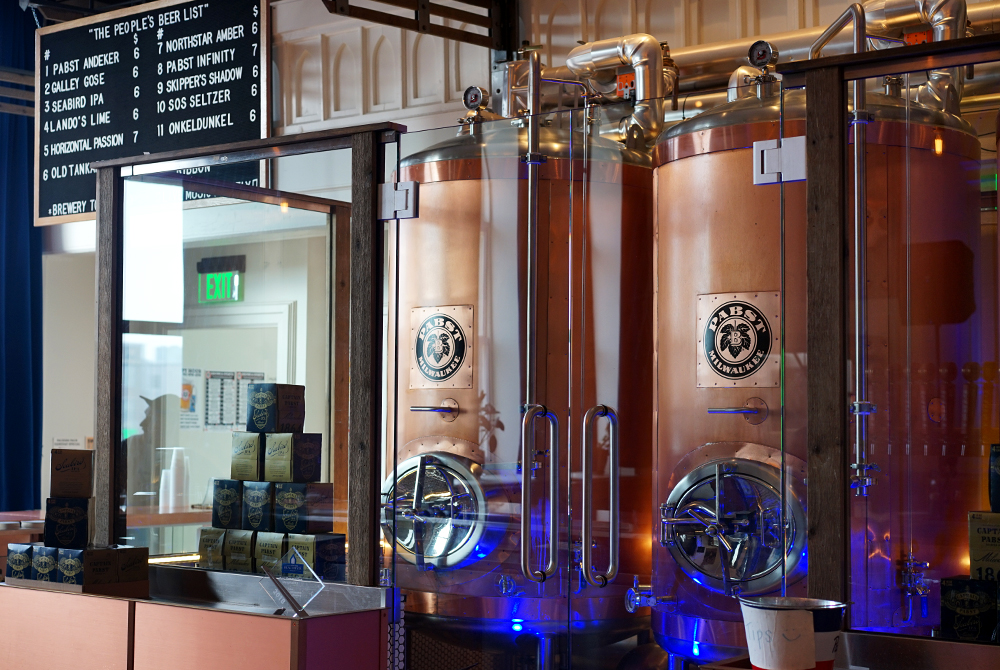 Will Pabst's transition back to Milwaukee bring the historic brewery to a new heyday? Will the launch of Captain Pabst and the release of Seabird yield a new real estate empire that stretches from New York to San Francisco? Perhaps not. But that's not the point. The Captain Pabst team is already working on their second canned release, the legacy brand Andeker. In a city that values history and legacy as much as innovation and modernization, that just might be enough to chart a new course for the brand.
This is a paid, sponsored post presented by Captain Pabst.
Liked this article? Sign up for our newsletter to get the best craft beer writing on the web delivered straight to your inbox.