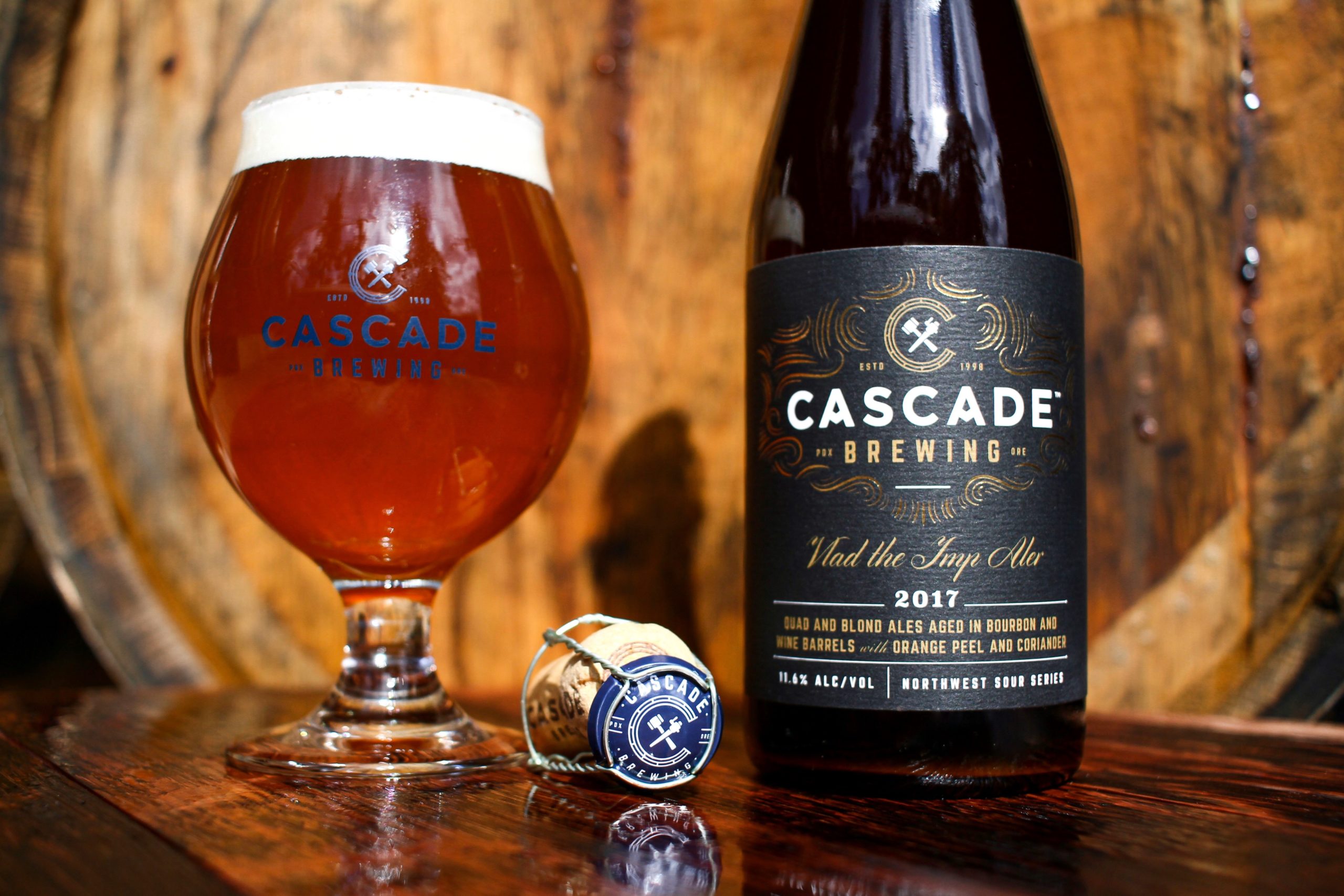 Photo courtesy of Cascade Brewing
On April 2, 2020, the legendary American sour brewery Cascade Brewing announced it had sold to a local group of brewery and taproom owners. In a blog post on the Cascade Brewing site, Chris Crabb of Crabbsoup PR announced that "Art Larrance has sold Cascade Brewing to new owners. A capable and proven team of brewery and taproom owners––made up of Mark Becker, Ramie Mount, Brian Kovach and Greg Laird––has purchased the operation."
Financial details of the sale have not been disclosed at this time.
Becker, Mount, Kovach, and Laird, the new owners of Cascade Brewing, are established players in the Oregon craft beer scene. Becker founded FlyBoy Brewery and Pub in Tigard, OR. Former software engineers Mount and Kovach co-own the FlyBoy Taproom in Lake Oswego. Last year, Laird co-founded Parallel 45 Brewing in Independence, OR.
Larrance, who recently received the Lifetime Achievement Award from the Oregon Brewers Guild, shared in the Press Release that "It's time for me to retire and pass the brewery on to a team that's fresh and full of energy and ideas. I trust this group will do Cascade Brewing proud."
"Art is a legend, and we deeply respect what he and his team have built at Cascade," said Mount in the press release. "Our mission is to expand upon their vision, and we are incredibly excited for the opportunity to continue the legacy that Cascade started with its sour beer program in 2006. Art is irreplaceable, and we are thrilled he recognized enough competence in our combined experience to continue Cascade Brewing's stellar reputation."
It is unclear if the global pandemic of COVID-19 had any effect on founder Larrance's decision to sell the brewery. Nonetheless, Larrance will be retiring and will stay on in an advisory position at the brewery. According to the press release, "the existing production team and pub management will remain in place" and all of Cascade's locations will stay in operation.
Cascade was a pioneer in the American sour category and helped establish Oregon as a progressive craft beer destination.
Liked this article? Sign up for our newsletter to get the best craft beer writing on the web delivered straight to your inbox.