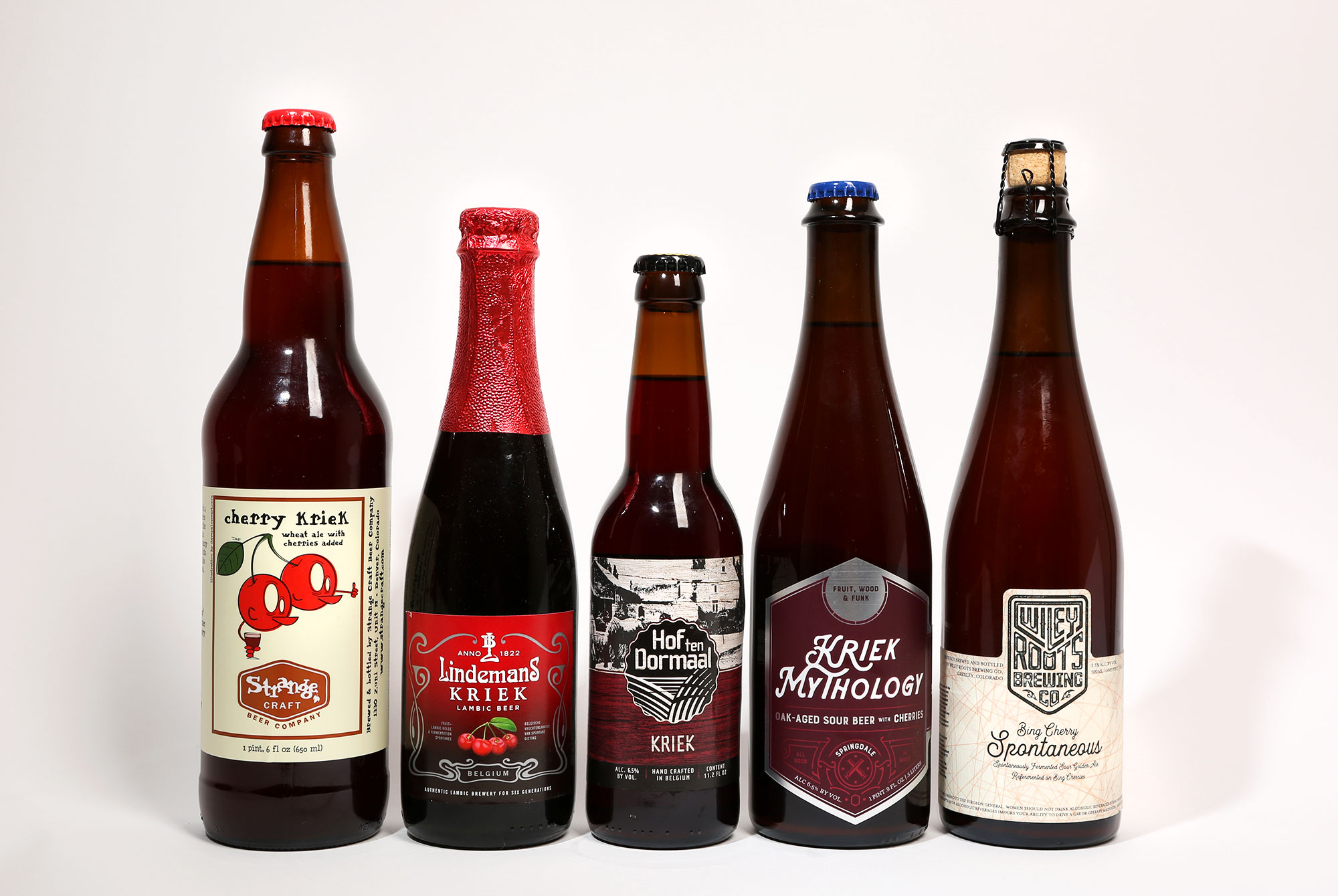 Photography by John A. Paradiso
One of my first experiences with a Kriek was at The Sovereign, the Belgian beer bar in Washington, D.C. I was afforded the chance to pick from the extensive cellar collection at one of the best beer bars in the country. Who could pass that up?
As I walked into the temperature-controlled room, I was greeted by shelves packed to the brim with some of the world's best beer. It was stunning. After sampling my way through De Ranke, Cantillon, and Drie Fonteinen, I was offered a Lindemans Oude Kriek Cuvée René. I'd had the style in the past, but I don't think I'd ever considered each sip as I did at The Sovereign. It was… challenging, but in a good way. I've always found the style to be aggressive — it has a tartness that cuts deep into the enamel. But the complexity and depth continued to draw me in sip after sip.
Years later, I looked through the Hop Culture beer collection and realized we had a handful of Krieks collecting dust. With Valentine's Day right around the corner, I thought it was a perfect time to return to the 'challenging' style and address this bright red Belgian beer.
What Is a Kriek?
Kriek is a Flemish word which uses cherries — specifically, sour Morello cherries. Historically, Krieks were made in Belgium by adding whole or macerated cherries (important, though, the pits were intact) to a lambic beer base and letting the beer referment on the fruit. After sitting for a few months, the beer would be blended with fresh lambic and bottled. The style falls into a category of fruited lambics that also includes Pêche (peaches) and Cassis (black currants).
Belgian breweries like Cantillon, Boon, and Drie Fonteinen have made some of the most well-regarded examples of the Kriek style. The sour cherries used in early Krieks were native to the area near the Senne River valley in the Pajottenland region outside of Brussels. Today, the cherries are more widely available, so you can find Krieks available throughout Belgium, and the style is even recreated here in the U.S.
The American Kriek
"Kriek, in the modern sense, is afforded a wide interpretation as far as I can see," says Joe Connolly, the Director of the Jack's Abby offshoot Springdale. "–from traditional, spontaneously-fermented beers aged on whole cherries, to vaguely sour beers with a huge dose of jam-like cherry flavor."
Fruited beers are not a new experience for American beer drinkers. Spontaneously fermented fruit beers have been masterfully reproduced by breweries like Black Project, Allagash, Homage Brewing, and Une Année, to name a few, and innovative breweries like Burley Oak and Hudson Valley have introduced fruit into their versions of the kettle sour. But is there an American Kriek?
"I don't know that there is such thing as an American Kriek," shared The Referend Bier Blendery's founder James Priest. "The serious practitioners are all blessedly making the best beer they can with the best fresh, local fruit they can, rather than forcing stylistic uniformity." Perhaps it's more accurate to refer to American attempts at the style as simply spontaneous cherry beers (as one of our examples does) so they don't carry the weight and history of the Kriek style, which is specifically Belgian.
Even more important to Krieks than color, though, is authenticity in flavor. "The style hinges on the quality of the fruit," Priest contends. "The quality of the underlying beer is important and needs to be complementary, but if it's even a bit boring that can be a perfectly serviceable canvas for exemplary fruit. I reject any beer hoping to approximate the character with syrups or flavorings or extracts. You can't fake cherry character… you need real cherries."
8 of the Best Cherry Beers
Kriek
Brouwerij Lindemans — Vlezenbeek, Belgium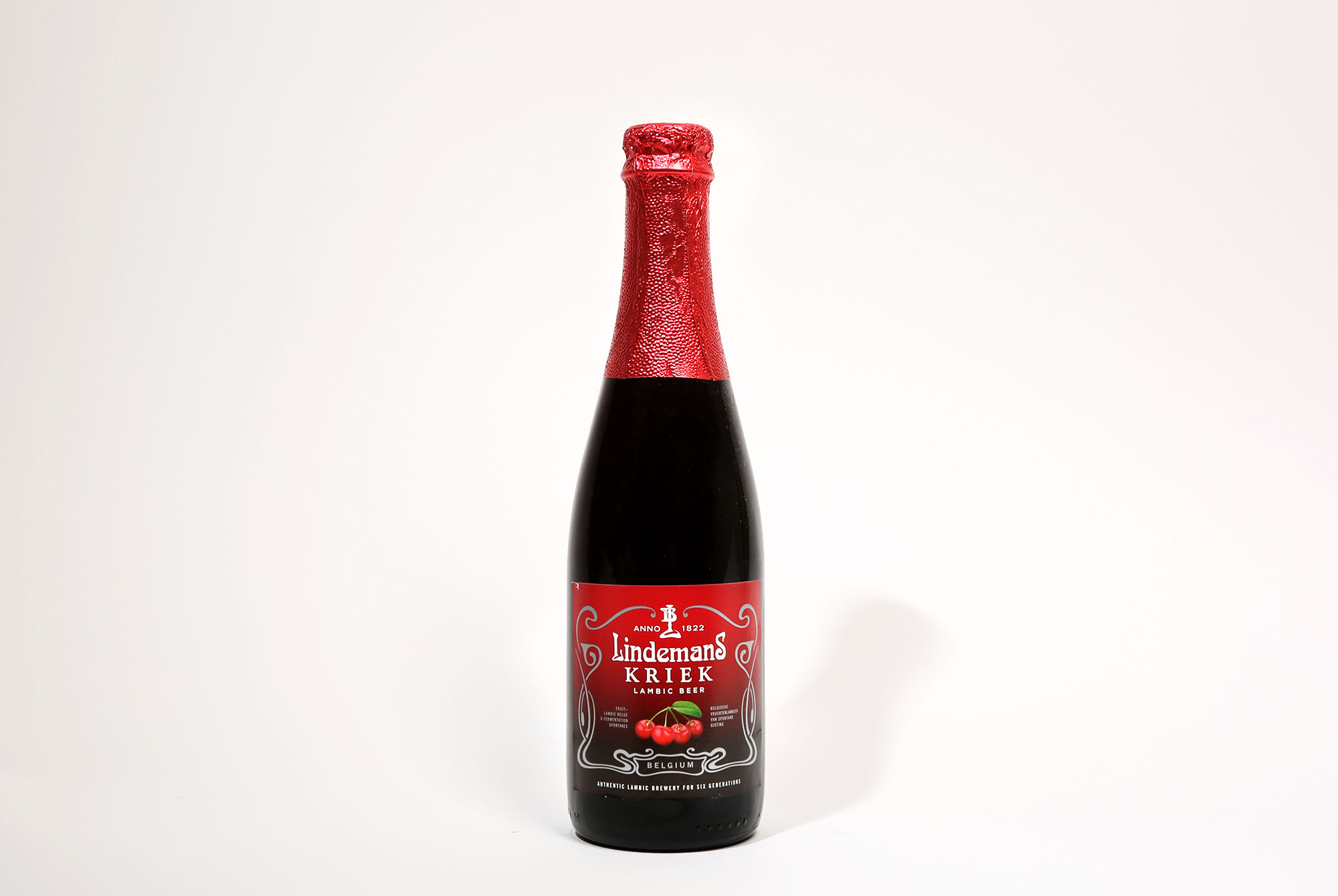 This is the starter Kriek. You might consider the Oude Kriek Cuvée René that I had at The Sovereign as the grown-up version of this beer. This is a sweeter version of the style, using cherry filtrate and a pasteurizing process. If you want an easy introduction to Kriek, this is a good one.
Kriek
Brouwerij Hof ten Dormaal — Tildonk, Belgium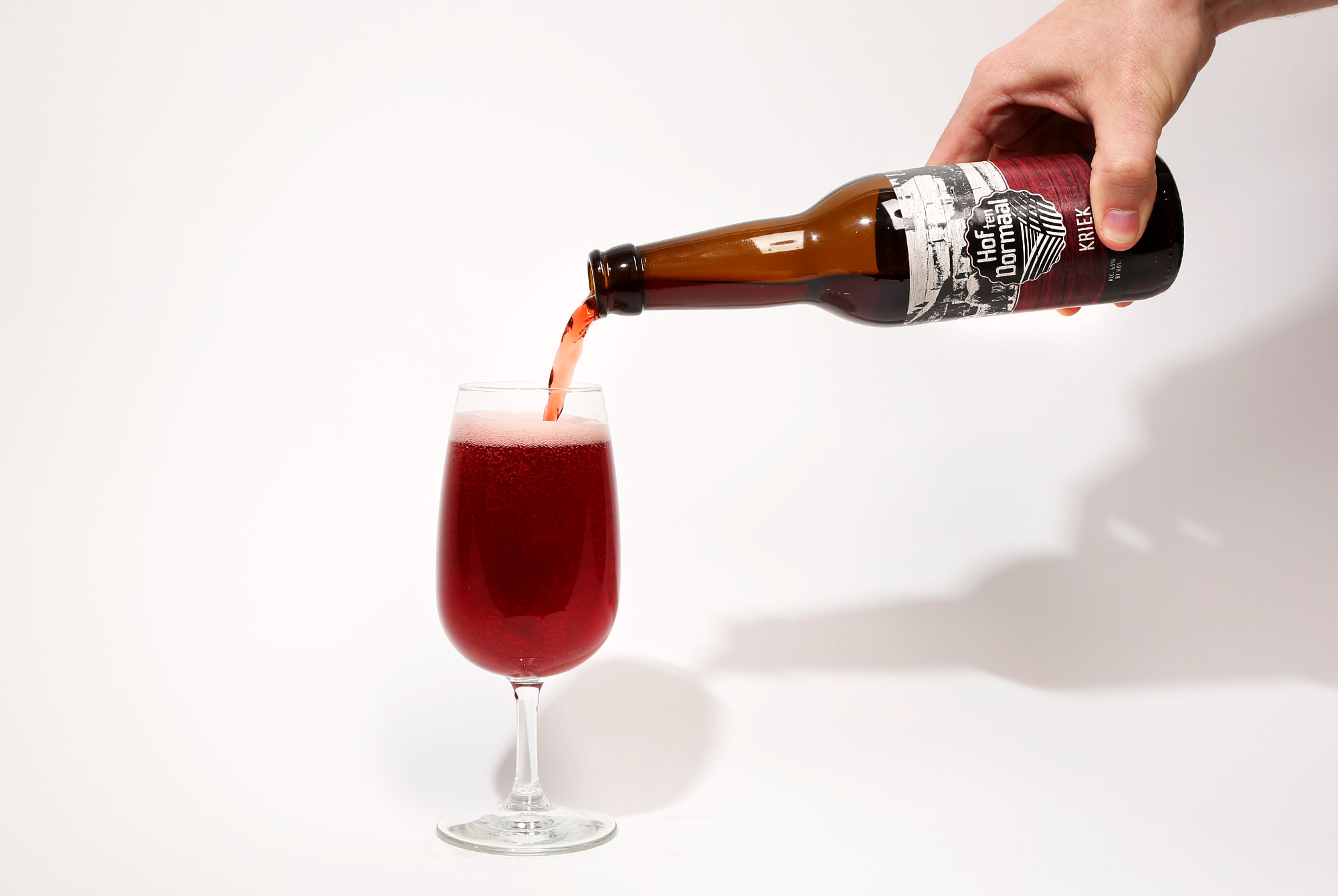 Another good introductory Kriek, this example from Hof ten Dormaal leans more acidic and rustic. After testing out the waters with Lindemans' Kriek, I'd recommend seeking out this farmhouse version.
Cherry Kriek
Strange Craft Beer Co. — Denver, CO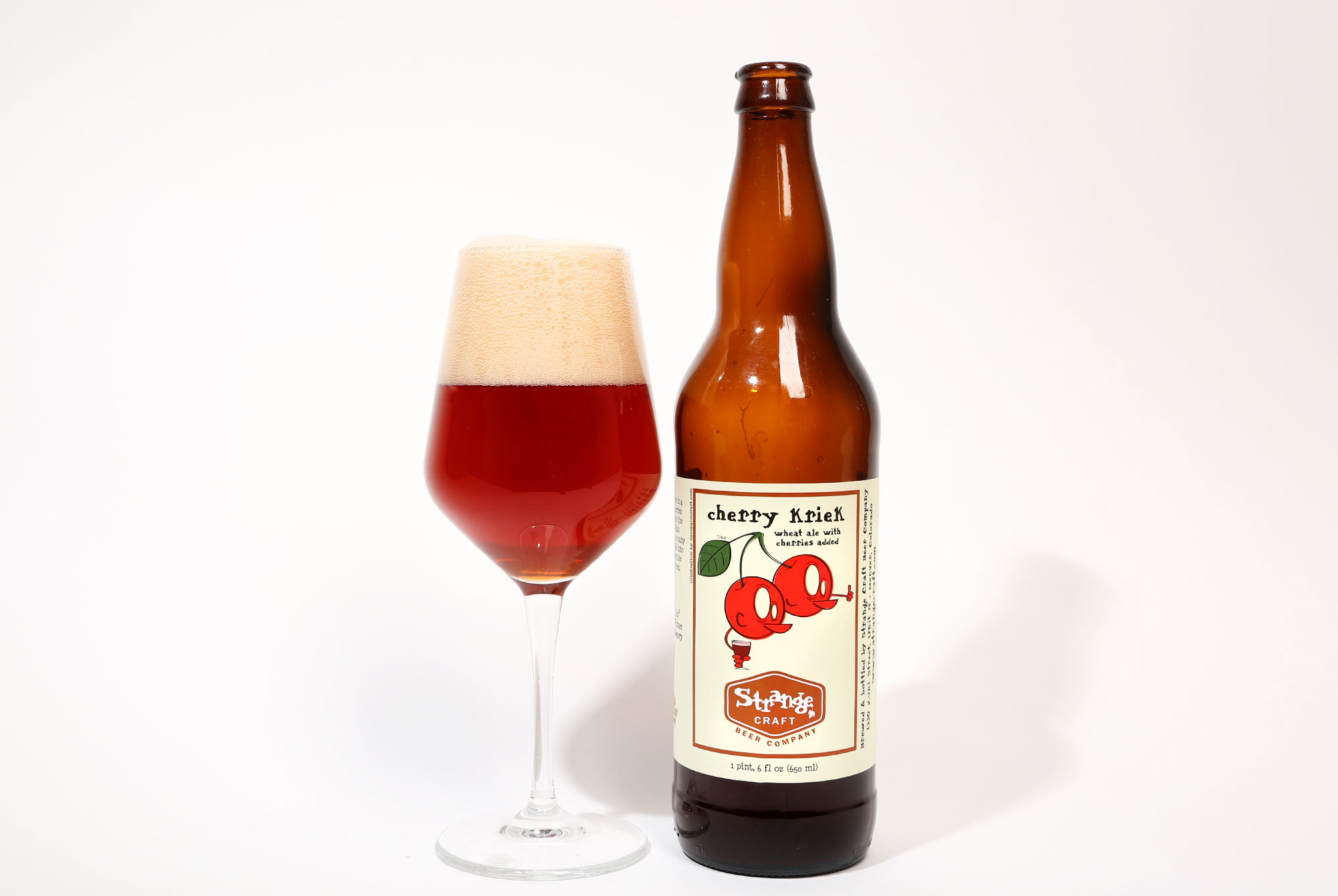 The name might be a little redundant ('cherry cherry') and not technically accurate (just like you can't make Champagne outside France, you can't make Kriek outside Belgium), but Strange Craft's attempt at the style is unique. There's a slight breadiness in the aroma and the creamy head almost mimics a fresh cherry pie. Plus, Strange used a dark Belgian wheat beer as the base before adding Montmorency cherries.
Bing Cherry Spontaneous (w/ Our Mutual Friend)
Wiley Roots Brewing Co. — Greeley, CO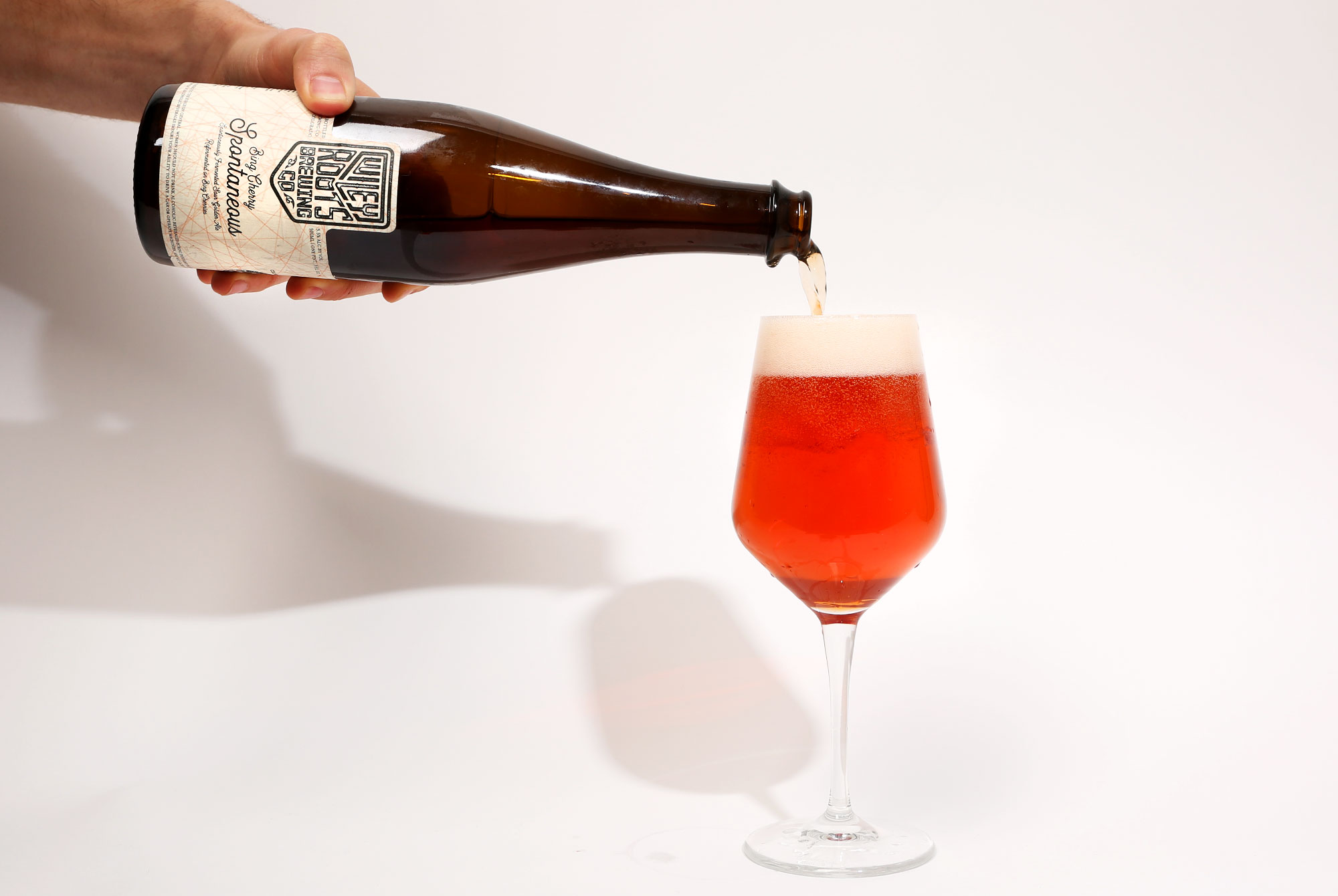 This collaboration beer between Wiley Roots and Our Mutual Friend returns to the traditional practice of spontaneous fermentation and makes use of Colorado-grown Bing cherries. The result is complex; there's a depth that necessitates consideration and a strong, pleasant tartness. This beer was made in a limited run but if you have a chance to try this one, do so.
A Ghost Is Born
The Referend Bier Blendery — Pennington, NJ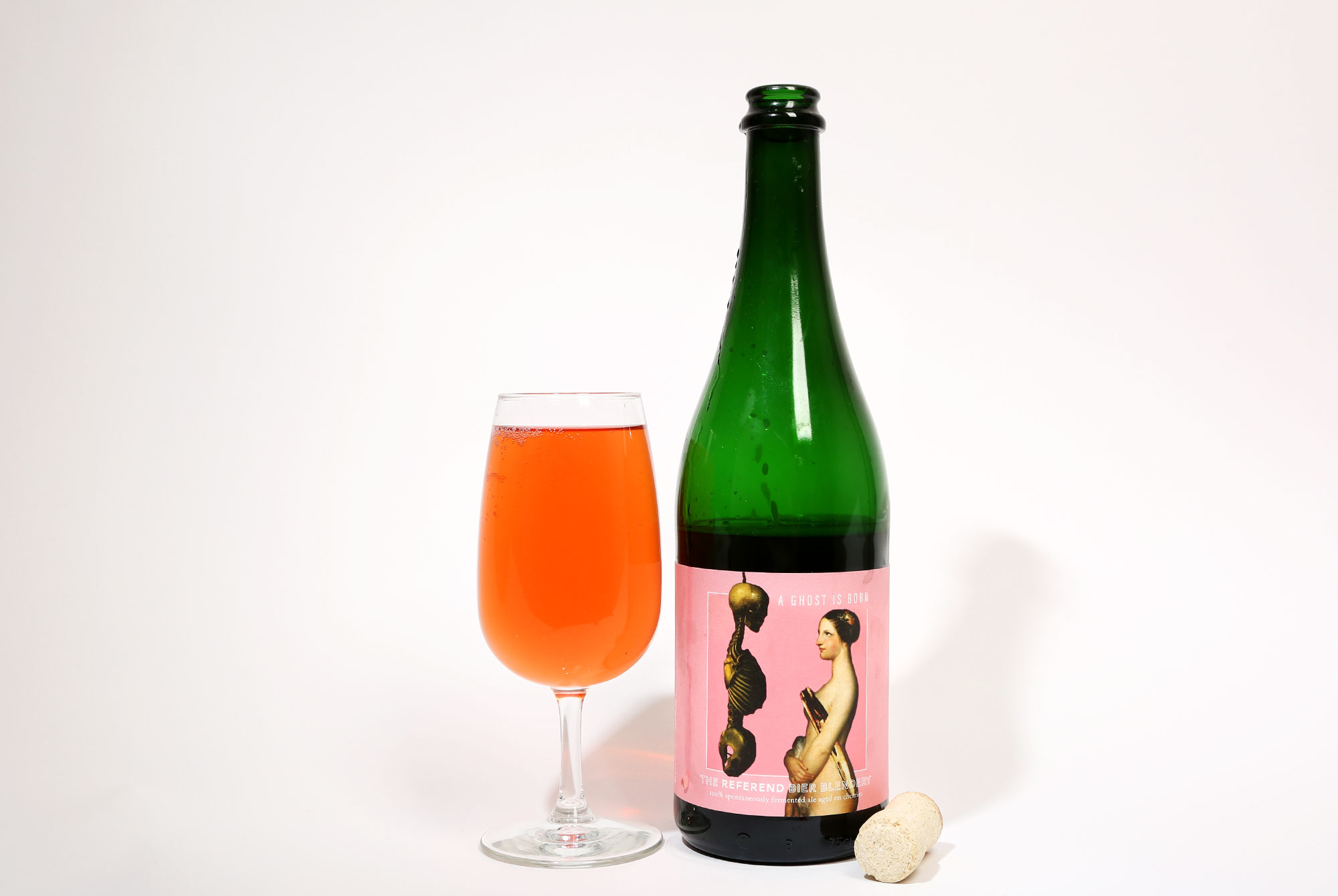 The Referend's founder James Priest doesn't consider this beer to be a Kriek. A Ghost Is Born is actually made from the remains of a beer meant to more closely mimic the Kriek style. After aging a spontaneously fermented golden ale in port barrels with whole Balaton cherries and then bottling that beer, the barrel –and cherries — were topped off with a spontaneous pale wheat ale. That became A Ghost Is Born. "By using 'spent' cherries, [A Ghost Is Born] carries through only the secondary and tertiary cherry characteristics and not the primary ones," Priest shared. The result is still stunning, though markedly different from the other beers we sampled for this piece. A Ghost Is Born didn't have the savory qualities or density that most Krieks carry, though it still had a wonderful tartness and balanced sweetness that managed to stay refreshing.
Chêne Cerise
Our Mutual Friend Brewing Co. — Denver, CO
Another Our Mutual Friend beer! The anniversary release from Denver's OMF was a riff on the traditional Kriek style. Instead of a spontaneously fermented beer, the base for Chêne Cerise was a mixed-culture sour that was aged in a foeder with whole Balaton cherries. Chêne Cerise captures the savory, aggressive flavors of a classic kriek but balances it out with a soft tartness.
Kriek Mythology
Springdale Beer — Framingham, MA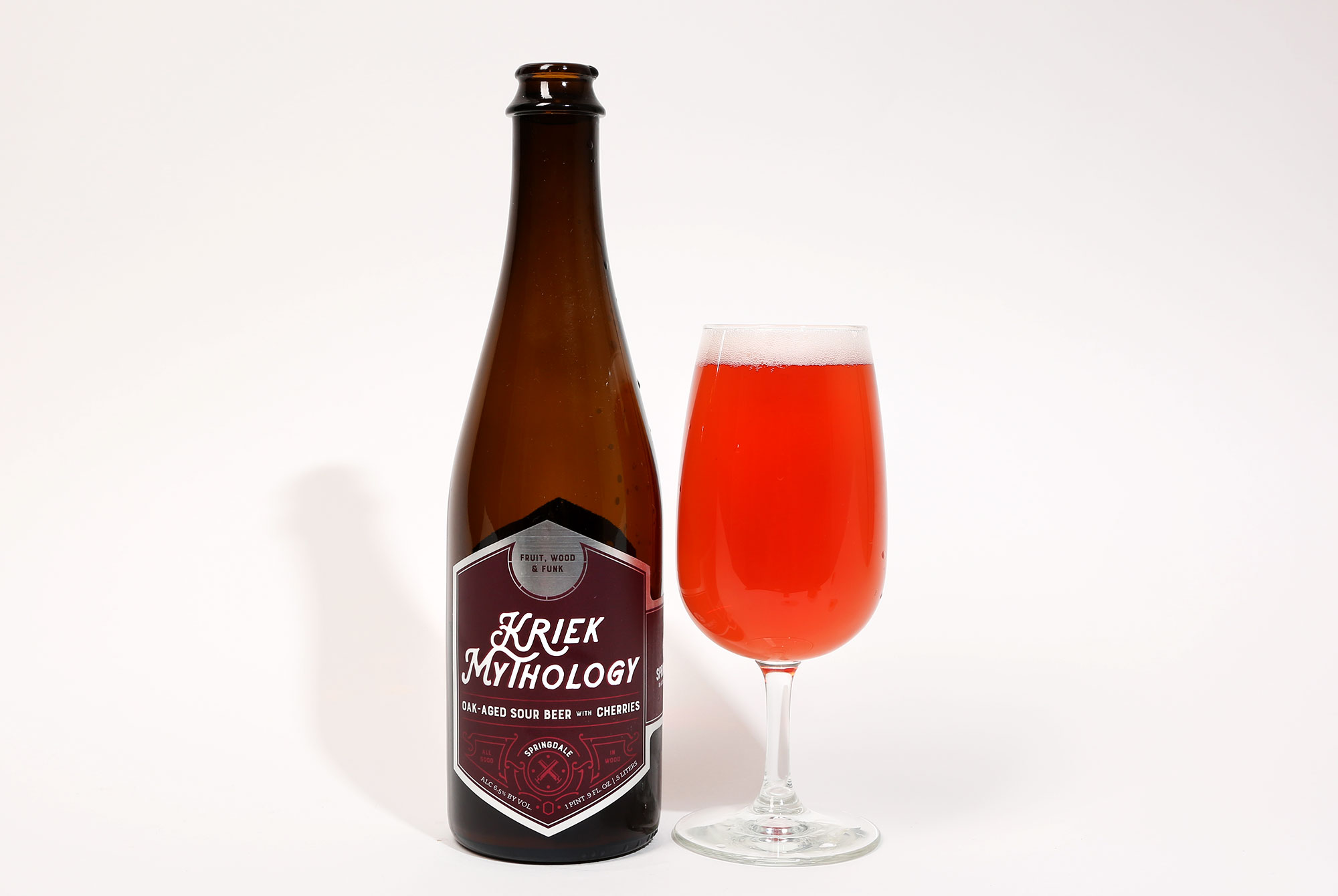 Joe Connolly of Springdale sees Kriek Mythology as a "bridge between the old world and the new." The base beer is split into bourbon barrels and aged on whole cherries. "After marrying the barrels together, we dose this beer with cherry juice and ferment out a bit further," Connolly shared. "The result of this — and bottle conditioning — means that we create a beer ideal for cellaring." Our bottle of Mythology had been in our collection for several months and has taken on a rich, tart cherry characteristic with maybe even a subtle dark chocolate note.
The Bearer of the Cup of the Blood of the Ancients
Aardwolf Brewing Co. — Jacksonville, FL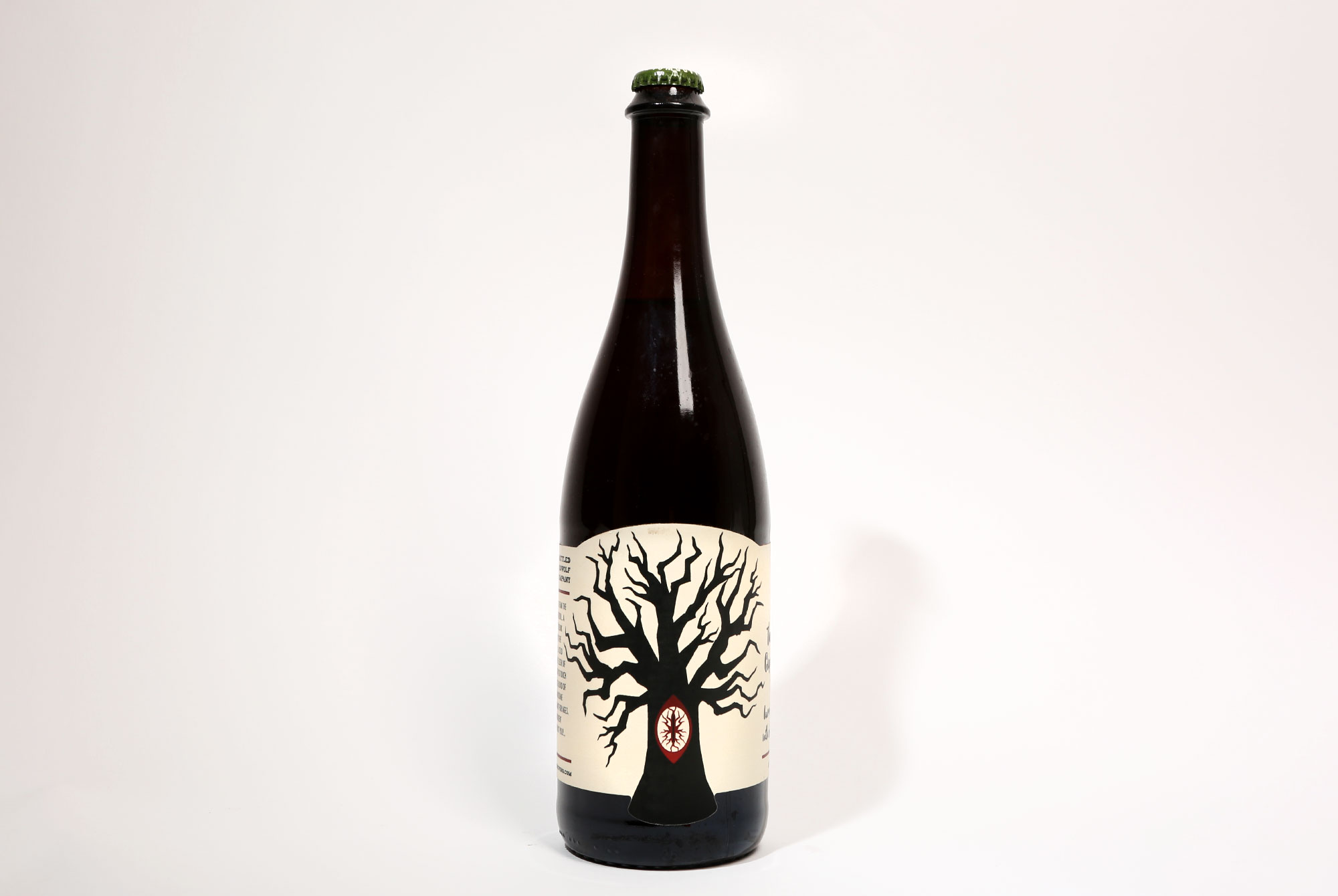 This wasn't our first time trying this fantastically named beer. I'm not sure if Aardwolf would consider "The Bearer of the Cup" to be in the Kriek category, but this red wine barrel-aged blonde ale received a treatment of cherries and raspberries (raspberries are frequently used in lambic fruiting). The cherry definitely plays a dominant role, though, and seems to fall into the Kriek family tree. A distant cousin perhaps.
Liked this article? Sign up for our newsletter to get the best craft beer writing on the web delivered straight to your inbox.