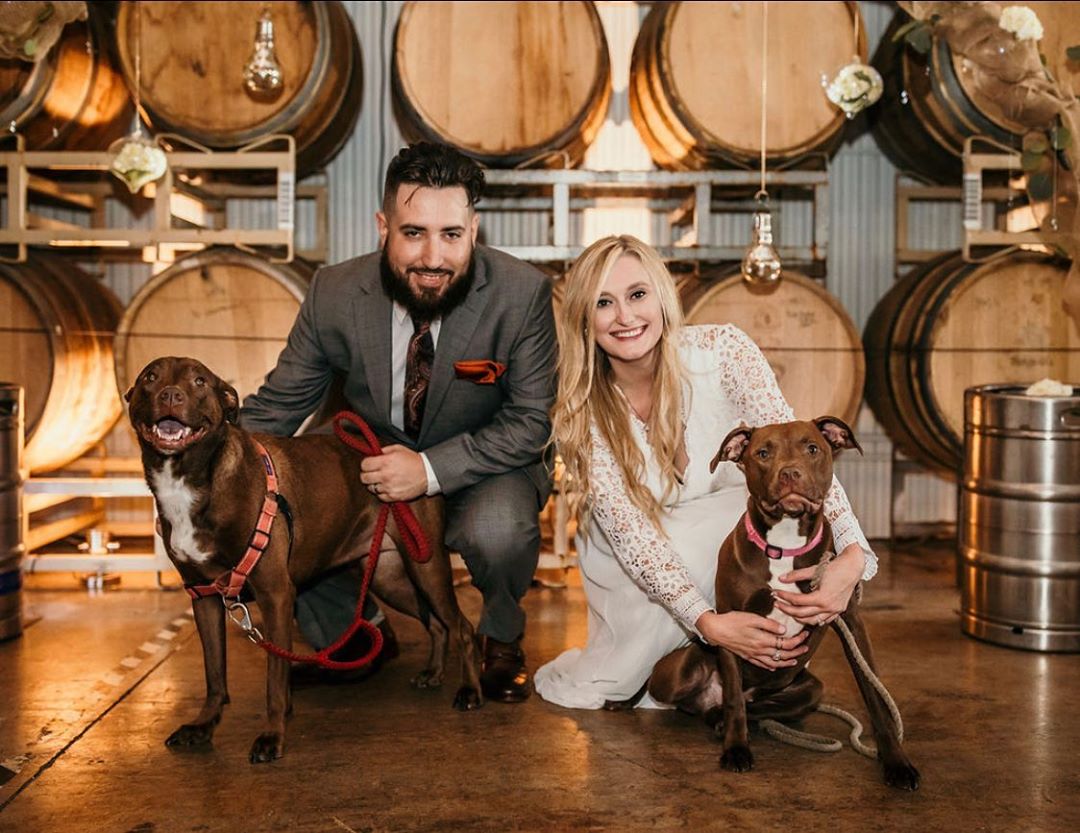 Kasee and her husband Danny at Resident Culture.
In anticipation of our Charlotte festival, Juicy Brews Balls to the Wall, we reached out to several local experts and regional brewers to get their thoughts on what a perfect day in the Queen City would look like.
Whether you're looking for a top-notch music venue for a post-fest show or you need something to nurse that hangover on the day after, you won't want to miss everything else that Charlotte has to offer. Rest assured, you can't go wrong with any of these suggestions.
Kasee Keaton's Day in Charlotte
We asked Kasee Keaton, one of Charlotte's experts on everything food and drink in the city, to take us on a tour of her favorite spots in Charlotte. Keaton runs the Instagram account @spacekaseCLT, which highlights the best Charlotte has to offer. She is truly one of the greatest supporters of the Charlotte food and beverage scene. (And she got married at Resident Culture–that's true fan status!) Check out her picks below.
John A. Paradiso: Where would you send people for breakfast/lunch/dinner in Charlotte?
Kasee Keaton: Brunch or lunch is more my style so I'd recommend Lincoln Street Kitchen & Cocktails, Suffolk Punch, and Eddie's Place. For a Sunday-specific spot: Fahrenheit. For dinner, I'd say Alexander Michael's or Zeppelin. Also, look for the food trucks! Seek out Dumpling Lady, Tin Kitchen, and Bleu Barn. Plus, Killer B's won Best Hot Wing last year during a Yelp event, and folks wait in line forever for Jon G's BBQ!
JP: Any must-see attractions?
KK: I think checking out each neighborhood would be ideal: South End, NoDa, Plaza Midwood. They all truly have their own personalities. We have a lot to be proud of! Great cocktail bars, beautiful art murals all over the city, awesome views, and unique boutiques and stores. The breweries and the food also have a loud presence! Yelp/Untappd/Hashtags are your friends when visiting.
JP: Who's got the best coffee?
KK: We are Hex fans! They run the location that's now Stable Hand. Fantastic dudes and we really love and appreciate everything that they do. Danny makes their single packs at home, too.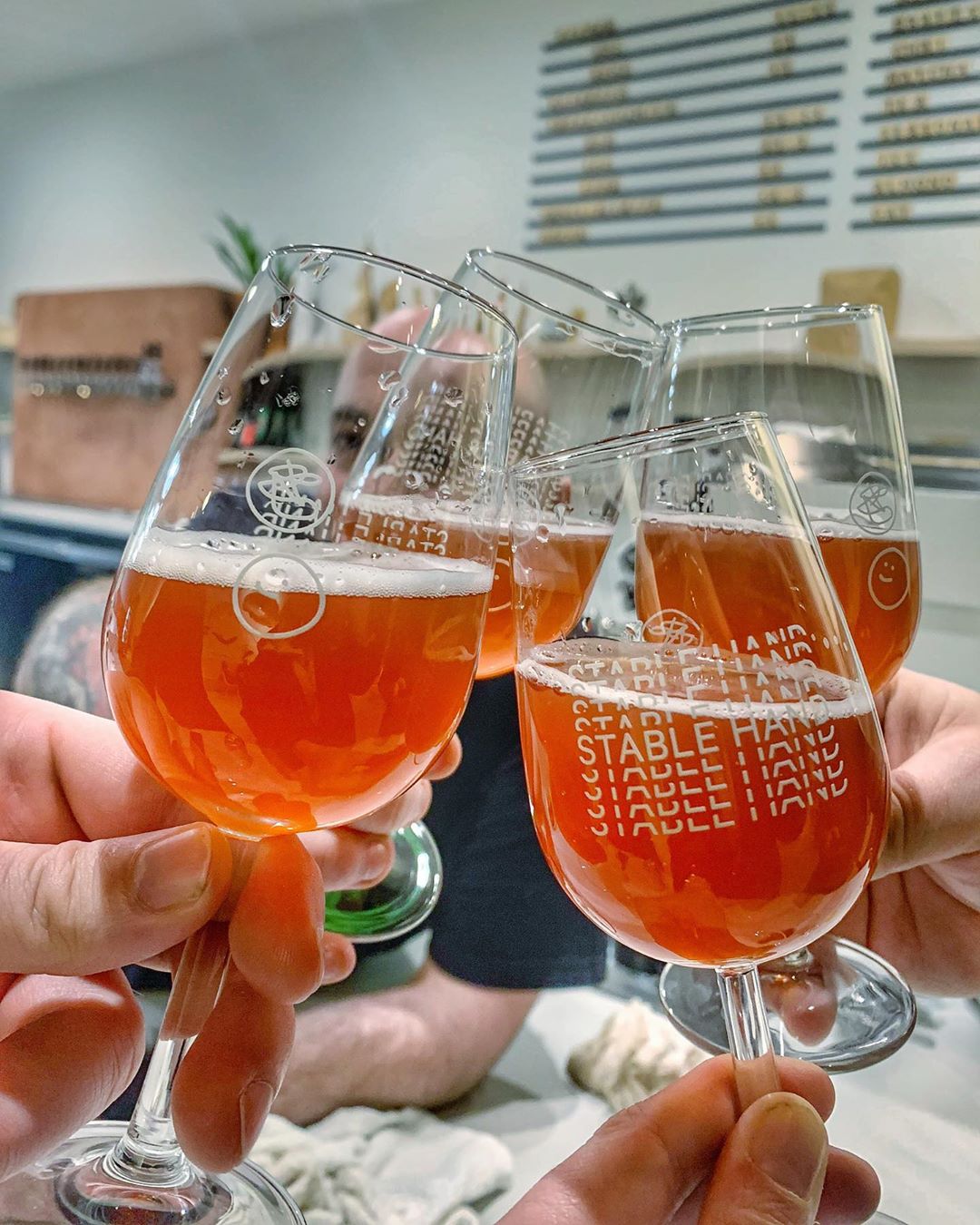 JP: Where would you grab a drink on any given night?
KK: Beers? Pop the Top, Craft Tasting Room and Growler Shop, Salud, Hoppin', Wooden Robot, Divine Barrel, Resident Culture, Heist, Triple C., the list goes on. Cocktails? Elsewhere and Zeppelin. For fun? Seoul Food Meat Co., Lost & Found, or Palmer St. Arcade Bar.
JP: Best concert venue?
KK: Our shows usually end up at the Fillmore. I've also been to shows at The Rabbit Hole!
JP: What's something that's considered a tourist trap but is actually worth going to?
KK: Brewers at 4001 Yancey holds Six Point, Victory, Southern Tier, and Bold Rock! They also have a full-service bar and restaurant with multiple patios. Pins Mechanical is new to us and already a huge hit; it's basically a warehouse of gaming with a fantastic rooftop. Optimist Hall is our most recent food hall with Fonta Flora and a lot of restaurants and other goodies!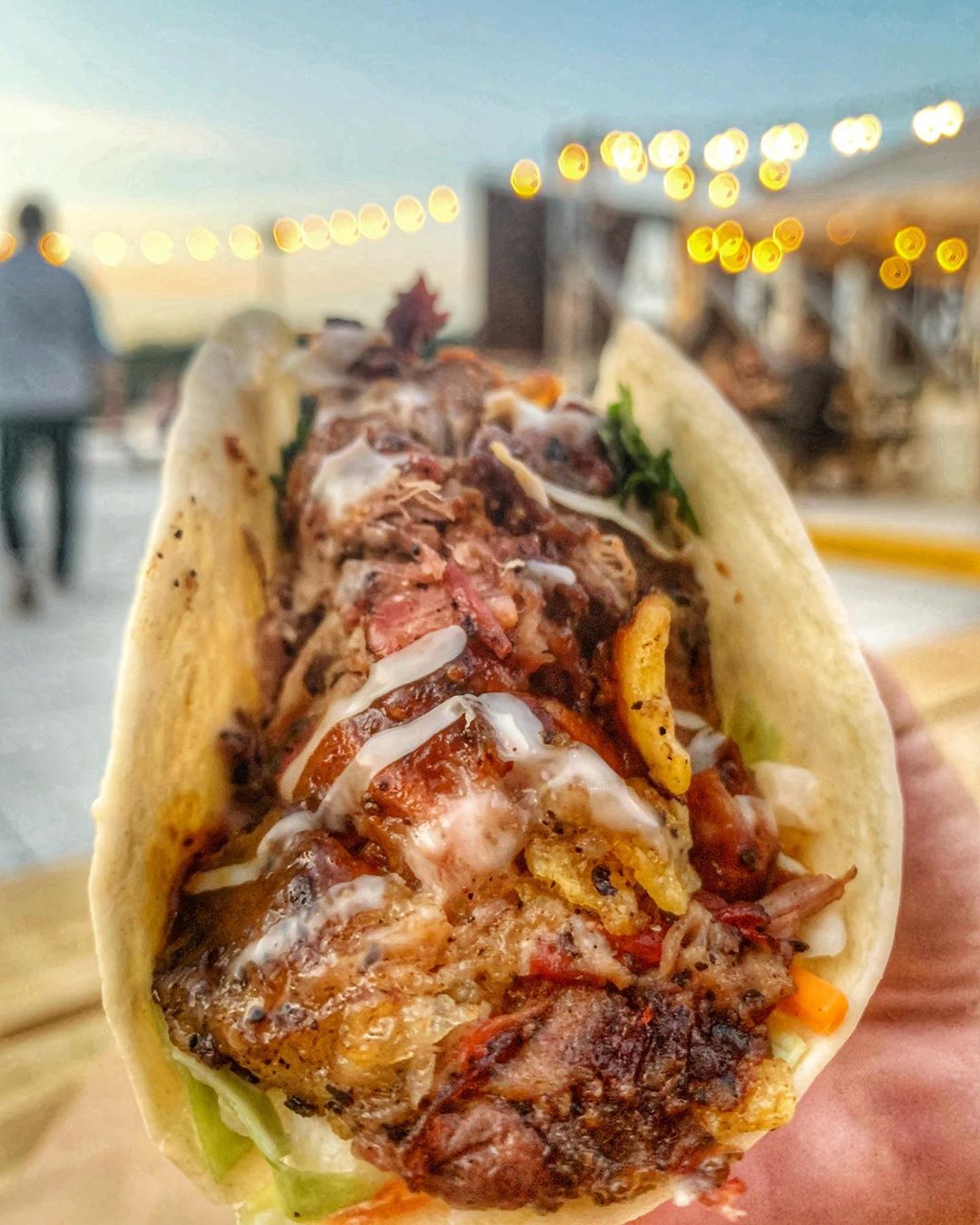 JP: What's a genuine hidden gem?
KK: Habit Burger Grill. You can get any of the sandwiches or burgers however you want. The fried tempura green beans and homemade ranch are everything. Also McKoy's Smokehouse. Plus, Yamazaru for sushi.
JP: Favorite hangover food in CLT?
KK: Caswell Station has short rib tater tots with eggs and hot sauce. Or grab a breakfast burrito from Billy Jacks or Mal Pan.
JP: What's your soundtrack look like for all of this?
KK: "BOP" by DaBaby–gotta rep the city!
Liked this article? Sign up for our newsletter to get the best craft beer writing on the web delivered straight to your inbox.