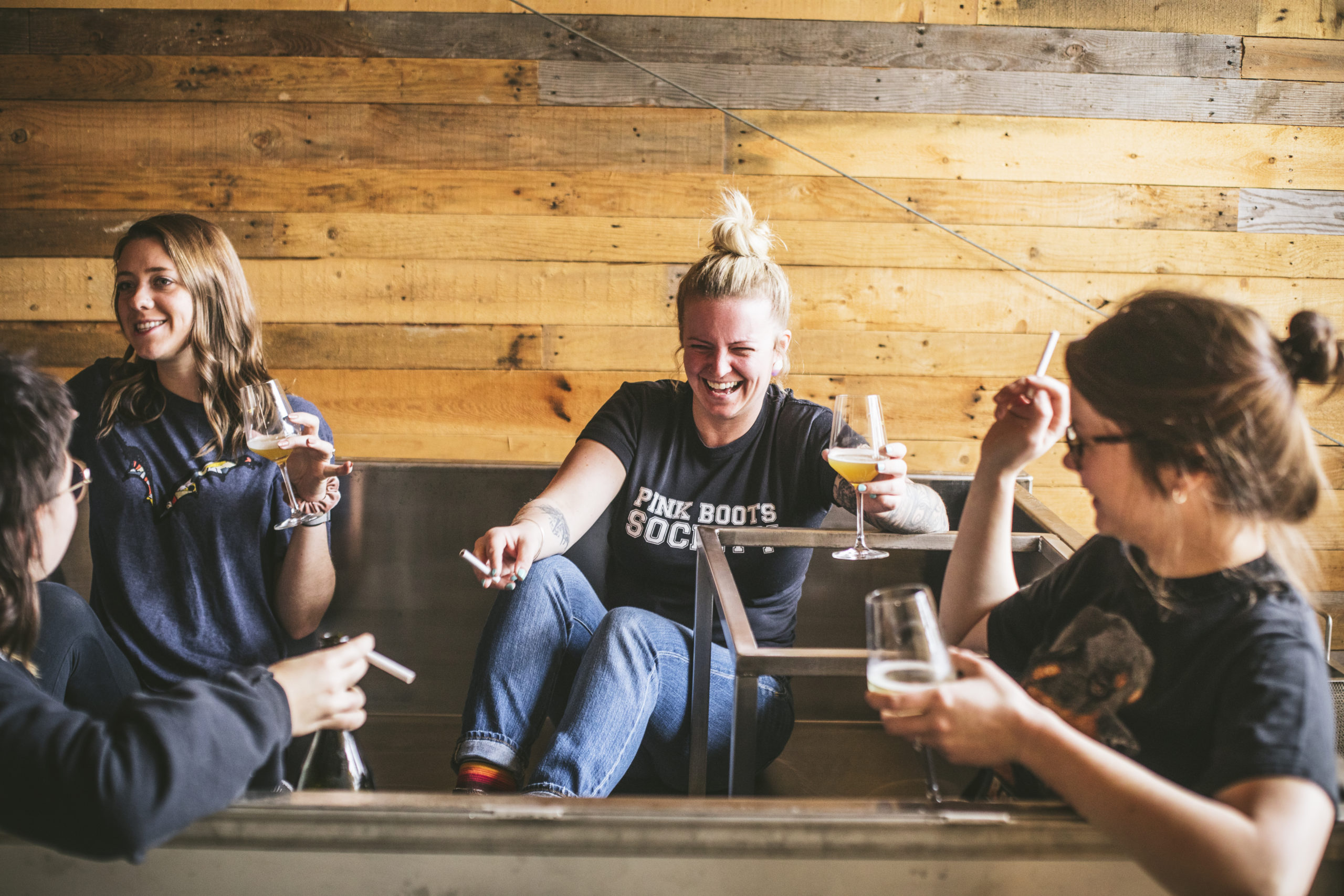 In anticipation of our Charlotte festival, Juicy Brews Balls to the Wall, we reached out to several local breweries to get their thoughts on what a perfect day in the Queen City would look like.
Whether you're looking for a top-notch music venue for a post-fest show or you need something to nurse that hangover on the day after, you won't want to miss everything else that Charlotte has to offer. Rest assured, you can't go wrong with any of these suggestions.
Cassi Barlow's Day in Charlotte
We asked Resident Culture Brewing Co.'s Event Manager Cassi Barlow to take us on a tour of her favorite spots in Charlotte. She admitted to mostly picking spots on the east side of town since they're close to home, but these would all make for excellent destinations on your next CLT trip. Check out her picks below!
John A. Paradiso: Where would you send people for breakfast/lunch/dinner in Charlotte?
Cassi Barlow: For breakfast, head to Lincoln's Haberdashery! For lunch, check out Optimist Hall for lots of different choices or just go get the pizza at Salud. My choice for dinner would be Haberdish for southern comfort food and amazing cocktails!
JP: Any must-see attractions?
CB: If you've never been, The U.S. National Whitewater Center is totally worth the 30-minute drive! I like to bring a blanket, grab a beer, and sit on the lawn to do some serious people-watching. If you're feeling adventurous you can always opt-in for whitewater rafting, zip-lining, rock climbing–you name it!
JP: Who's got the best coffee?
CB: Undercurrent Coffee in Plaza Midwood is my personal favorite. Cozy and thoughtful space with amazing people. Best matcha latte I have ever had, hands down. Check out the bathroom wallpaper while you're there–I know it seems like a strange suggestion, but the small details make this place extra great! (And I have a thing for nice bathrooms.)
JP: Where would you grab a drink on any given night?
CB: If I'm out drinking, and I'm not at RC, I'm at a dive bar. Check out Hattie's Tap & Tavern for the best bartenders, an awesome craft beer list, plus all the divey feels that give us the warm and fuzzies. Pro tip: While you're there, drop by Tip Top Market next door and grab a 4-pack to go while you check out their record selection.
JP: Best concert venue?
CB: It's a toss-up between Neighborhood Theatre and The Visualite. Both are smaller venues that get some really great artists coming through Charlotte! Plus, you can usually find a good show on any given night without breaking the bank.
JP: What's something that's considered a tourist trap but is actually worth going to? Or vice versa?
CB: Whatever you do, don't trust Trip Advisor. (Not sure if I'm allowed to say that? But really, there is so much more to Charlotte than The Billy Graham Library.) If you're feeling 'touristy' check out The Funny Bus! The R-rated comedy tour takes you through the neighborhoods of Charlotte and is actually pretty funny. Plus it's BYOB so you can't go wrong for $30!
JP: What's a genuine hidden gem?
CB: Lang Van Vietnamese.
JP: Favorite hangover food in CLT?
CB: Do yourself a favor and go to Ace No. 3 for their cheeseburger and the best damn hospitality! Burgers, beers, and good people, you really can't go wrong.
JP: What's your soundtrack look like for all of this?
CB: The Universe Smiles Upon You, Khruangbin 🙂
Liked this article? Sign up for our newsletter to get the best craft beer writing on the web delivered straight to your inbox.