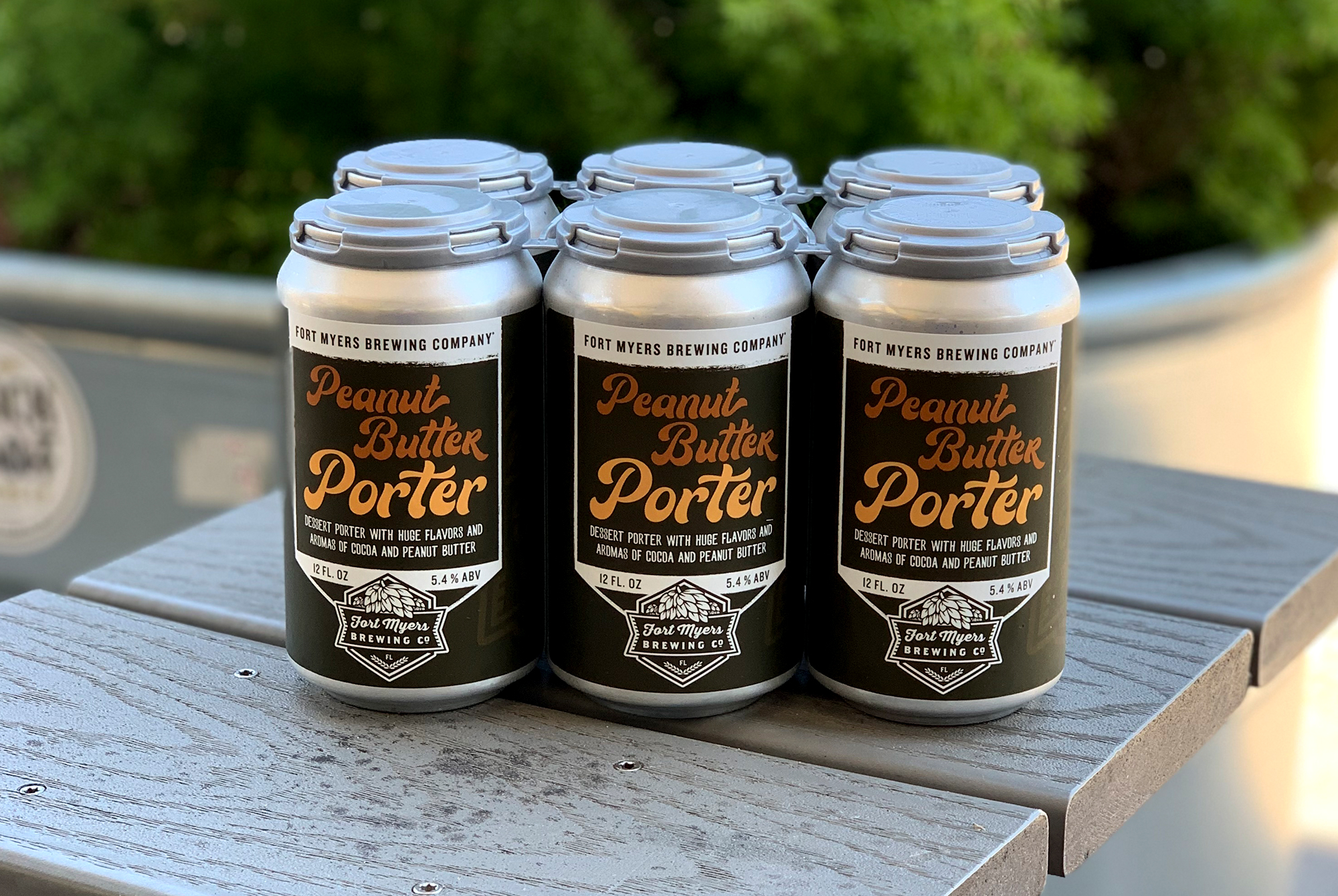 Buy your pal a pint!
Photo courtesy of Fort Myers Brewing Co.
Editor's Note:
This story is part of our #brewwhatsright campaign, an effort to feature people, businesses, and communities actively helping others by doing what's right.
Who do you know that deserves a beer?
A health care worker? A first responder? A grocery store employee? A friend?
That's the question Fort Myers Brewing Co. in Fort Myers, FL is asking. Recently, as a way to answer that question, they launched #BeerItForward, an initiative that lets people buy a beer now for someone to redeem later.
When COVID-19 forced Fort Myers to shut their taproom doors to the public they started to brainstorm ways they could give back to their community. And to continue to pour a cold one for the people on the front lines fighting the pandemic. Combining support for their community and a way to continue to drive revenue, #BeerItForward is a program that's been on the backburner at Fort Myers for a while.
"We've been in the Starbucks drive-thru line before when someone has paid for our coffee and in turn, we pay for the person's coffee behind us," said Jen Gratz-Whyte, the owner of Fort Myers Brewing Co. "Those are cool stories and something we wanted to implement now partly to say thank you to those who are on the front lines of this."
Buying a beer for someone else is a small way to say thanks that has a big impact.
Fort Myers Brewing Co. #BeerItForward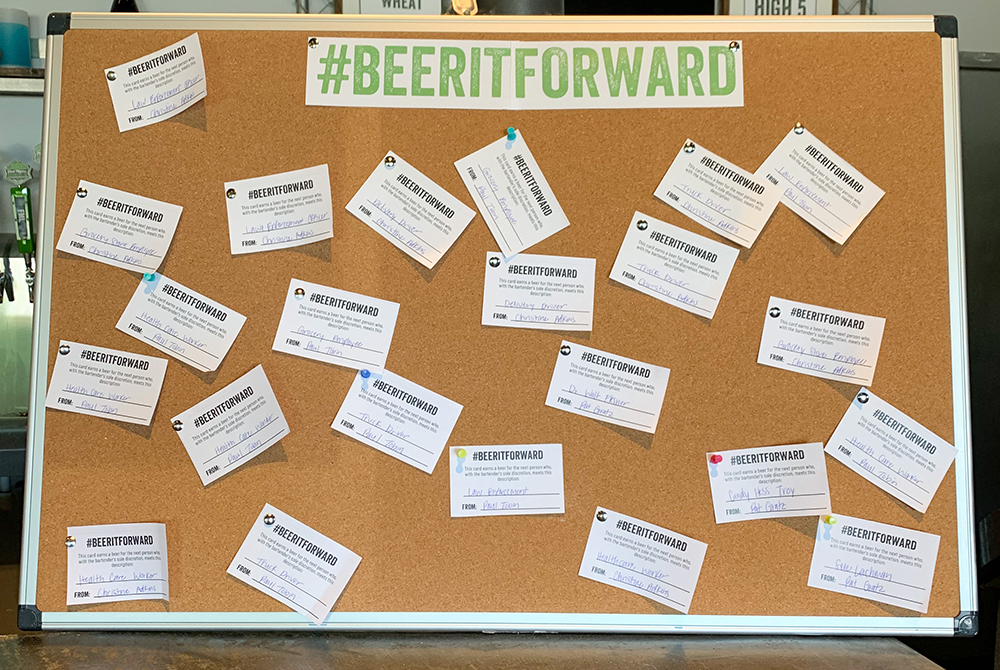 "We wanted to do something that would allow people to purchase beers for nurses and doctors and EMTs and police officers, people who can't stay at home," said Gratz-Whyte. People can call in or visit Fort Myers website to purchase a $6 pint, designating either the name of a specific nurse, doctor, police officer, etc. Otherwise, they can offer it to the next laid off restaurant worker that comes in. Whomever anyone buys a pint for will receive a free 12oz or 10oz pour of their choice in the Fort Myers taproom once business returns to normal.
Pretty much any beer is on the table, meaning a nurse or EMT can come into the taproom for one Nevah' Evah', a New England IPA brewed in conjunction with the Boston Red Sox spring training. A doctor can redeem his #BeerItForward for a Fort Myers Chocolate Peanut Butter Porter which won a silver in the World Beer Cup in 2018. A law enforcement officer can even #BeerItForward with Fort Myers' own version of hard seltzer called Spyk'd.
The project's been live for 10 days ago and the effect has been felt with over 50 people "Beer-ing it forward" as Gratz-Whyte said.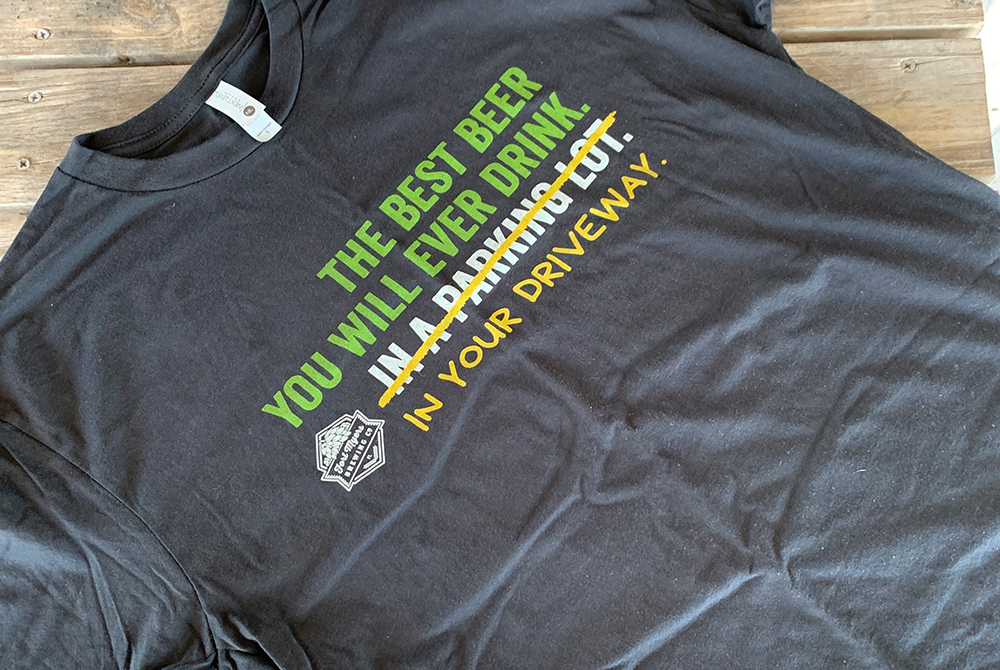 The health and wellness of its employees and community has always been a number one priority for Fort Myers. Even before COVID-19 started affecting business, the brewery offered health insurance to all of its full-time staff. When the taproom shut down, Gratz-Whyte said the company made the executive decision to keep nearly all of their employees on payroll to make sure they retained their health insurance. They're continuing to pay COBRA insurance for the next two months for the one employee they were forced to furlough.
"It just seemed like the right human decision," said Gratz-Whyte.
Keeping people in mind is at the core of how breweries are going to survive during this pandemic. While taprooms may be closed, now, more than ever, is the time for people to come together and share a beer. Whether that be a virtual "cheers" or with the promise of sharing one together in the future.
Payette Brewing Co. Buy Your Pal a Pint
Payette Brewing Co. in Boise, ID had their community in mind once the order came down to close their doors. As a staple in the community, Payette asked themselves, "What can we do to cheer people up now that they're stuck at home?" according to Paige Francis, Marketing Director at Payette Brewing Co.
The answer?
Buy Your Pal a Pint.
Modeled after similar concepts in bars and cafes across the country, the "Payette" (pronounced "pay it") forward initiative buys a beer for someone else to redeem later. Similar to Fort Myers program, anyone can purchase a $5 pint of beer on Payette's Buy Your Pal a Pint website, write their friend's name and email in the notes section, and voila a little gesture of hope is on its way.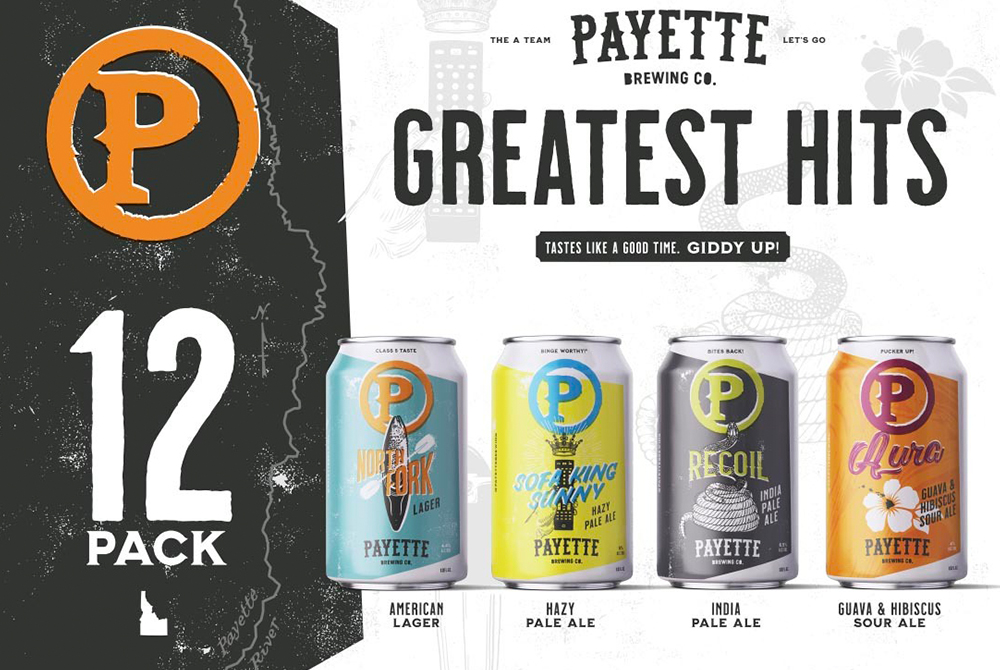 The response has been overwhelming, said Francis, who personally writes a note to every friend that receives a pint as a part of the program. Buy Your Pal a Pint has become a thriving network of goodwill with over 600 beers already purchased since the initiative went live on March 18th. "I thought people would just buy one beer [at a time], but people have gone on to buy 10 at a time," said Francis. "One person even bought 100 pints! It's very rare that someone just buys one pint."
Once Payette officially reopens their taproom doors the referral beer will be good for any 16oz pint. While that date is still up in the air, Francis recommends a few new beers coming down the line that would be perfect to try once they're back up and running.
Last month Payette launched three new year-round beers. That includes Sofa King Sunny, a hazy pale ale that, "tastes like free time," said Francis. Along with Urban Surfer, a hazy and zesty wheat beer and Embers, a smoldering porter brewed with raspberries and vanilla.
Uniting the Community with a Pint
With the opportunity to continue supporting their respective breweries along with their communities, friends, and those on the front lines of battling COVID-19, Fort Myers and Payette are using their respective "pay it forward" programs are as a platform to create change.
"You may lose sight when you get busy in your day to day and busting ass. We're on the front lines now…it's exhausting and at times we're losing our minds but we remind ourselves there are people here that want us to succeed," said Francis. "It is really humbling. This pandemic has made us chill out, take a step back, and really look at who is here that is still making our heart beat. That is our community."
Learn More: Buy Your Pal a Pint
Liked this article? Sign up for our newsletter to get the best craft beer writing on the web delivered straight to your inbox.