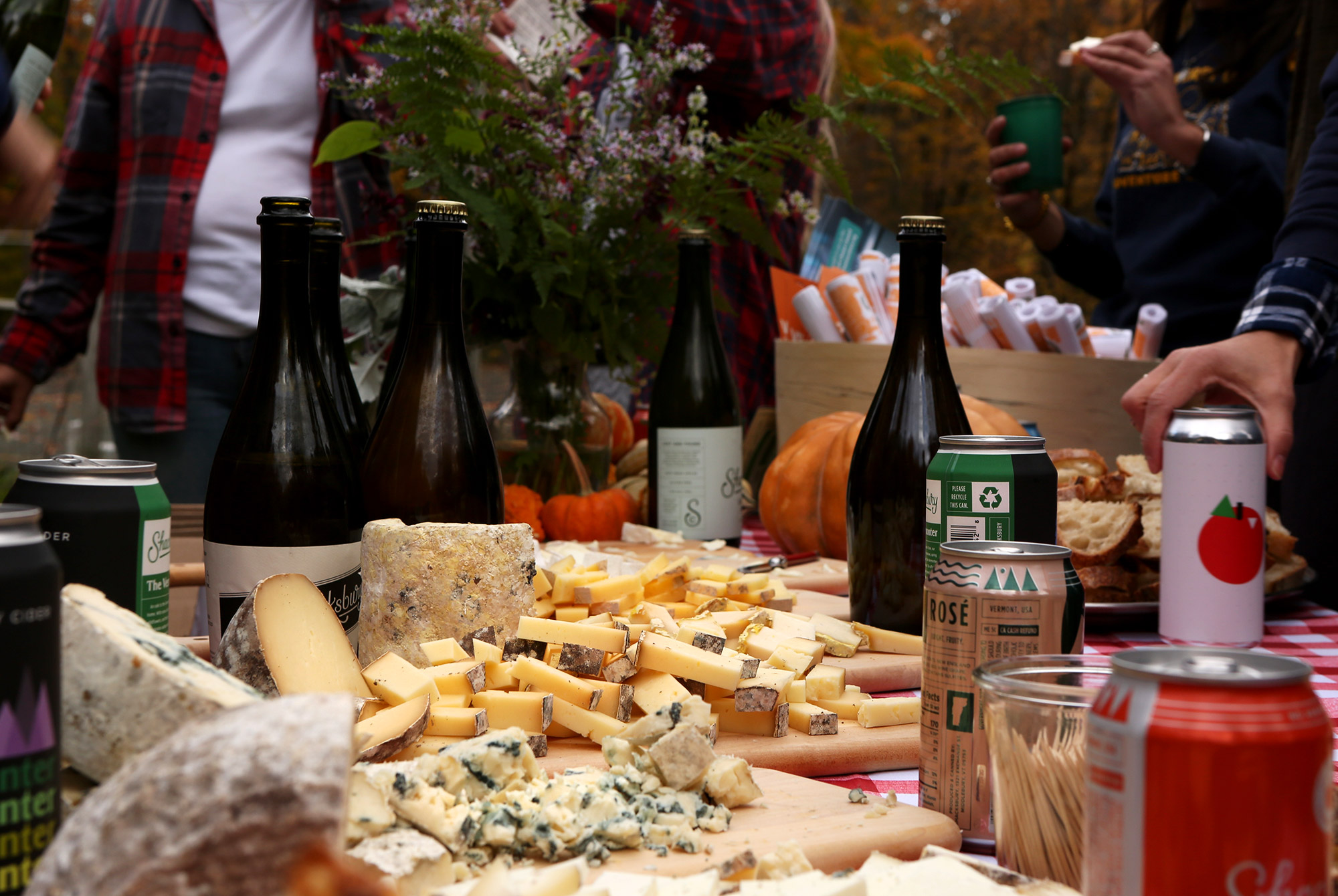 Photography by John A. Paradiso
Sitting around a roaring campfire on a crisp October night in Pittsford, Vermont, Krista Scruggs, winemaker and founder of ZAFA Wines and Co Cellars, pops bottles of natural wine and shares her philosophy of life with me.
"We're all just going to fucking die so drink some good wine," she says.
To my right, TØRST beverage director Mark Verling is pouring an Italian beer that was fermented in a room that was also used to cure meats. Across the fire, distiller and owner of Stonecutter, Sas Stewart, sips a gin cocktail.
This isn't some alcohol cult. This is Harvest Camp.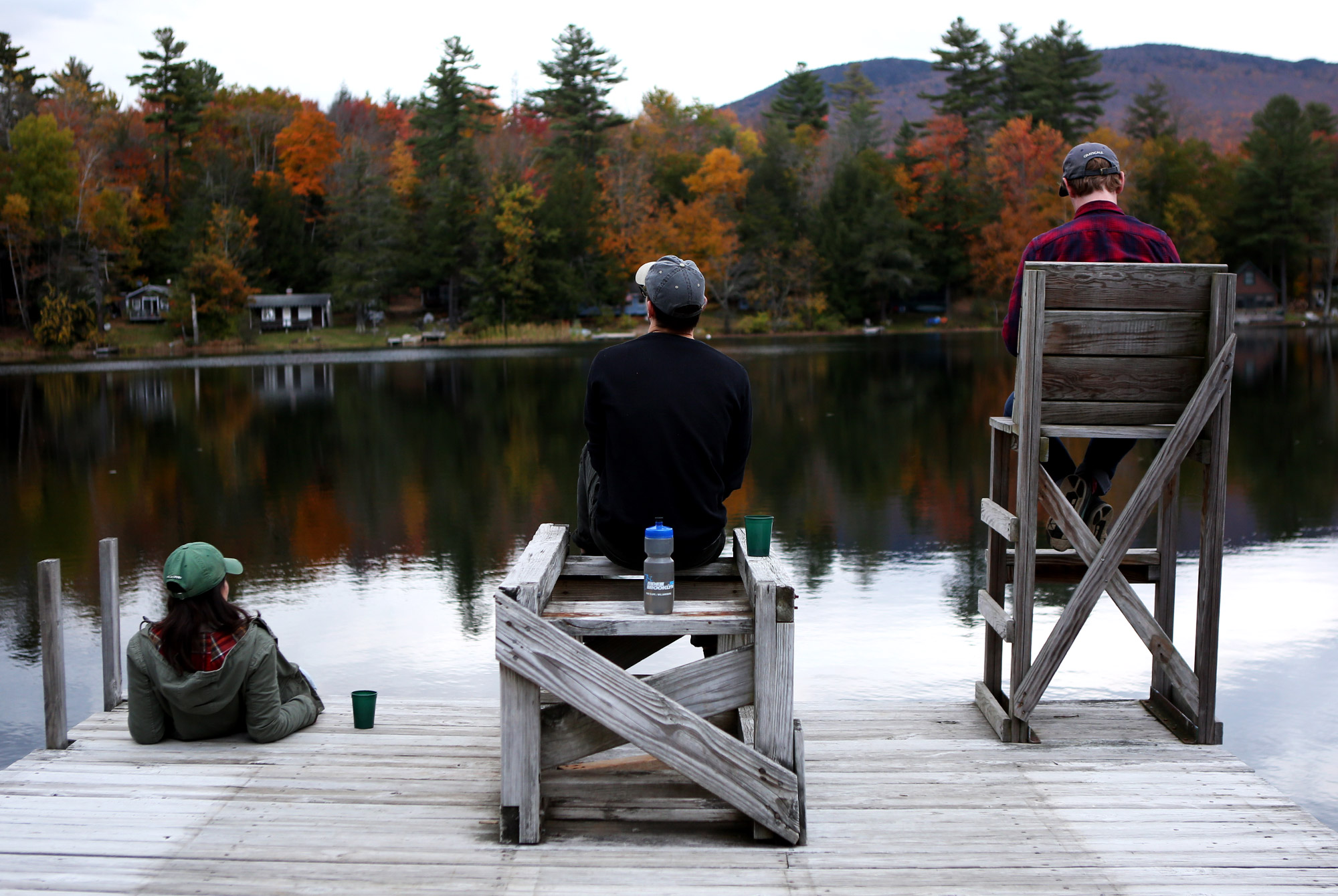 For the past four years, Shacksbury Cider has thrown an annual fall camping trip in rural Vermont with friends in the food and beverage industry. What began as an intimate weekend getaway with 10 other folks has evolved into a multi-day, adventure-filled food and beverage experience with 80+ attendees.
"The main issue we were bumping up against [with the first Harvest Camp] was everyone wanted to come visit Vermont in the fall but we didn't have a place for people to stay," says Luke Schmuecker, Partner and Director of Business Development at Shacksbury as well as Harvest Camp Organizer and unofficial 'Camp Dad.' "The workaround being that I found an Airbnb with 5 bedrooms in Goshen, VT — not really close to our cidery or much of anything."
From a logistical standpoint, Harvest Camp quickly outgrew an Airbnb, and even the small campsite Shacksbury used for the second year of camp.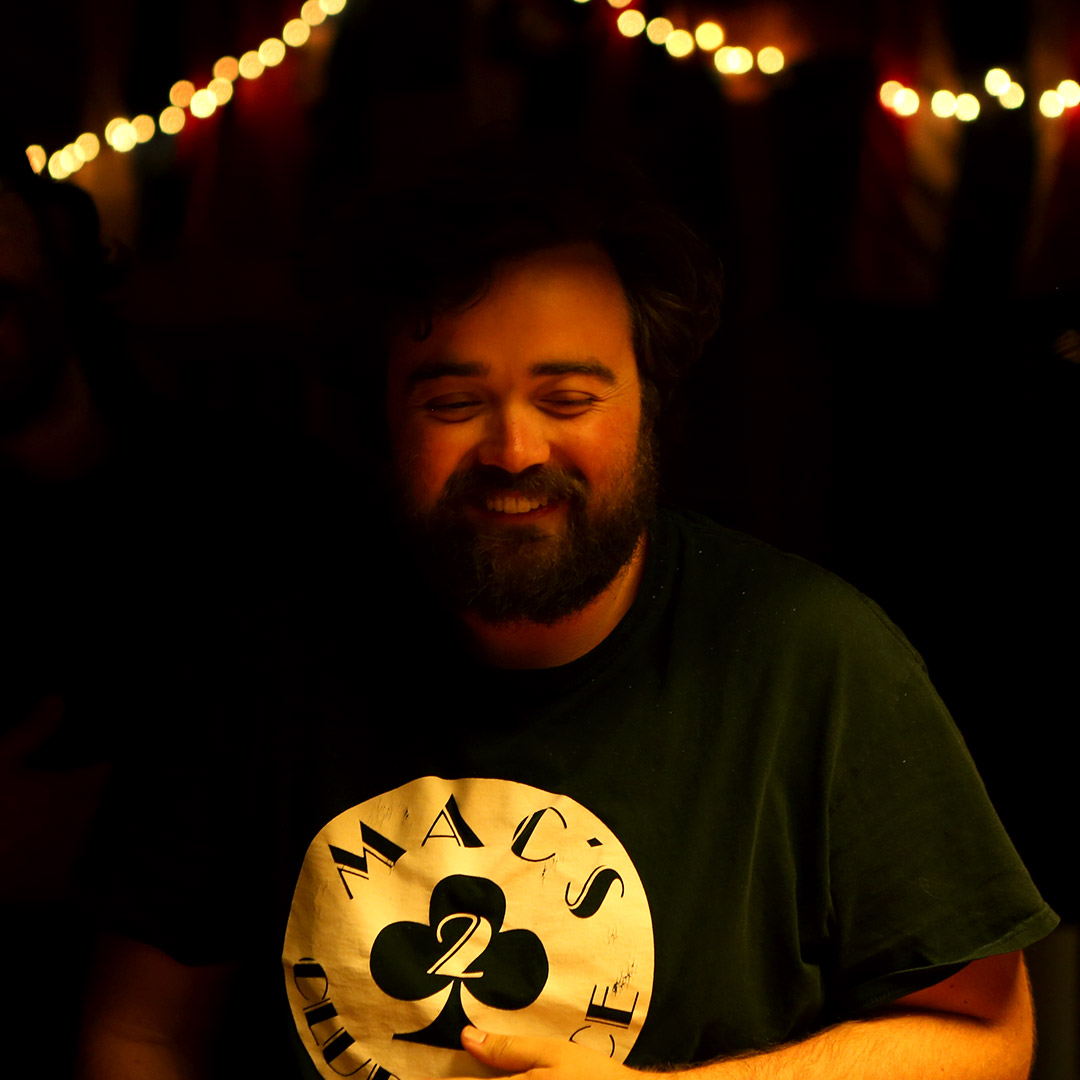 "Camp Betsey Cox, where we currently have camp, has bunkhouses with 8 to 12 canvas cots, but no heat or electricity," Schmuecker says. "I guess one of the other challenges we run into is how to explain the accommodations at camp without scaring people off. It's a great experience. People just need to trust us."
And people do. Despite the frigid New England nights and having to find my own way to rural Vermont, I returned to Harvest Camp for the second year in a row. Neal Hirtzel, former bar manager at Native Son in Santa Ana, California, has been attending Harvest Camp for three years despite having to travel across coasts.
"I first went to harvest camp two years ago when it was in a farmhouse and was only about 15 people," Hirtzel shares. "I always make the joke that we switched horror movie tropes from haunted farmhouse to slasher camp."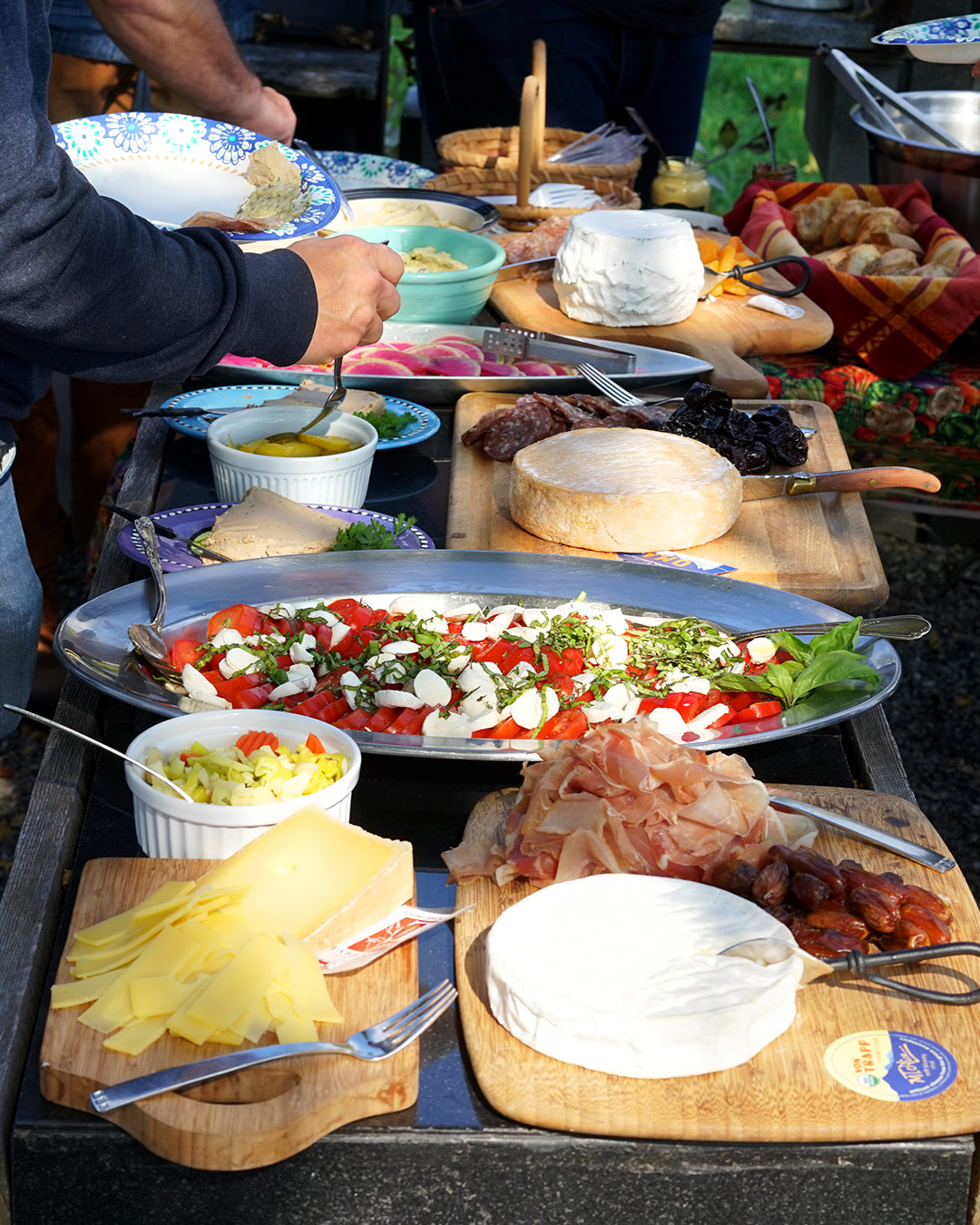 Just like me and Hirtzel, campers fly in from all over the country to spend a couple of days with colleagues and friends drinking cider and eating cheese. Jordan Barry, Food & Drink Writer at Burlington's alt-weekly newspaper Seven Days, hasn't missed camp in three years.
"My first Harvest Camp was in October 2017," Barry explains. "It started exactly a week after I got married, and I went to it instead of going on a honeymoon (sorry, husband…). I went as part of the Heritage Radio Network crew, and while I'd met the Shacksbury guys before, I had no clue what camp would be like. We crammed into the Sunrise farmhouse, which is about as "Vermonty" as a house can get, frolicked around the orchard, and did all the things I've now come to associate exclusively with Shackscamp, which includes drinking too many experimental cider cocktails."
The beauty of Harvest Camp, and perhaps why folks return year after year, is the wildly fun and loose structure to its schedule. For the past two years, the program has stayed roughly similar: a tour of the bucolic Windfall Orchard with lunch and cider provided by owner Brad Koehler, a curated Vermont cheese and cider pairing, movie night, outdoor activities, and sumptuous meals prepared by chef friends of the cidery. Small details change — this year's movie night was a "less than B-movie" double feature from John Gross of Alamo Drafthouse, last year's cheese and cider pairing was led by award-winning cheesemonger Rory Stamp — but the outline is roughly similar. And, like any good camp hosts, the Shacksbury team budgets plenty of free time, with recommended activities, of course, like a Golden Racket tennis tournament or pumpkin carving.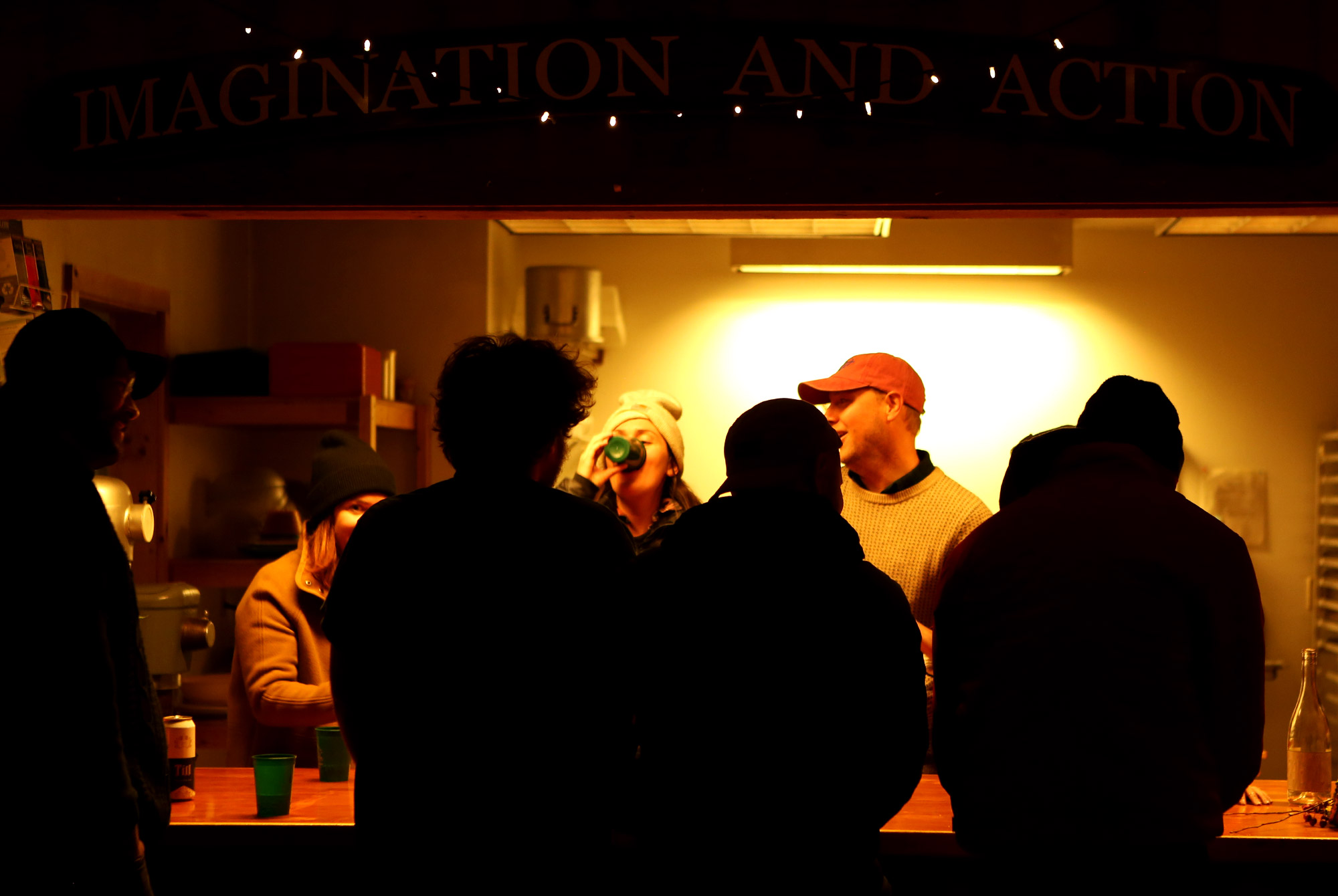 "Some of the best times tend to happen on the last night, once the group has been whittled down to a small crowd," shares Schmuecker. "Sometimes it's a couple people sitting around the fire going super deep on moral issues surrounding the industry. Other times, it's people playing flip cup. I always try to be the last one to go to sleep and the first one up so I usually get to see it all."
But why go through all of the trouble of planning, and paying for, a weekend of exciting camp activities? Even when Harvest Camp was small and "manageable," it took a lot of work on the Shacksbury team's part to make sure everything went off without a hitch. Schmuecker has had to move campsites, coordinate different schedules, and accommodate nearly eight times as many guests as Harvest Camp year one.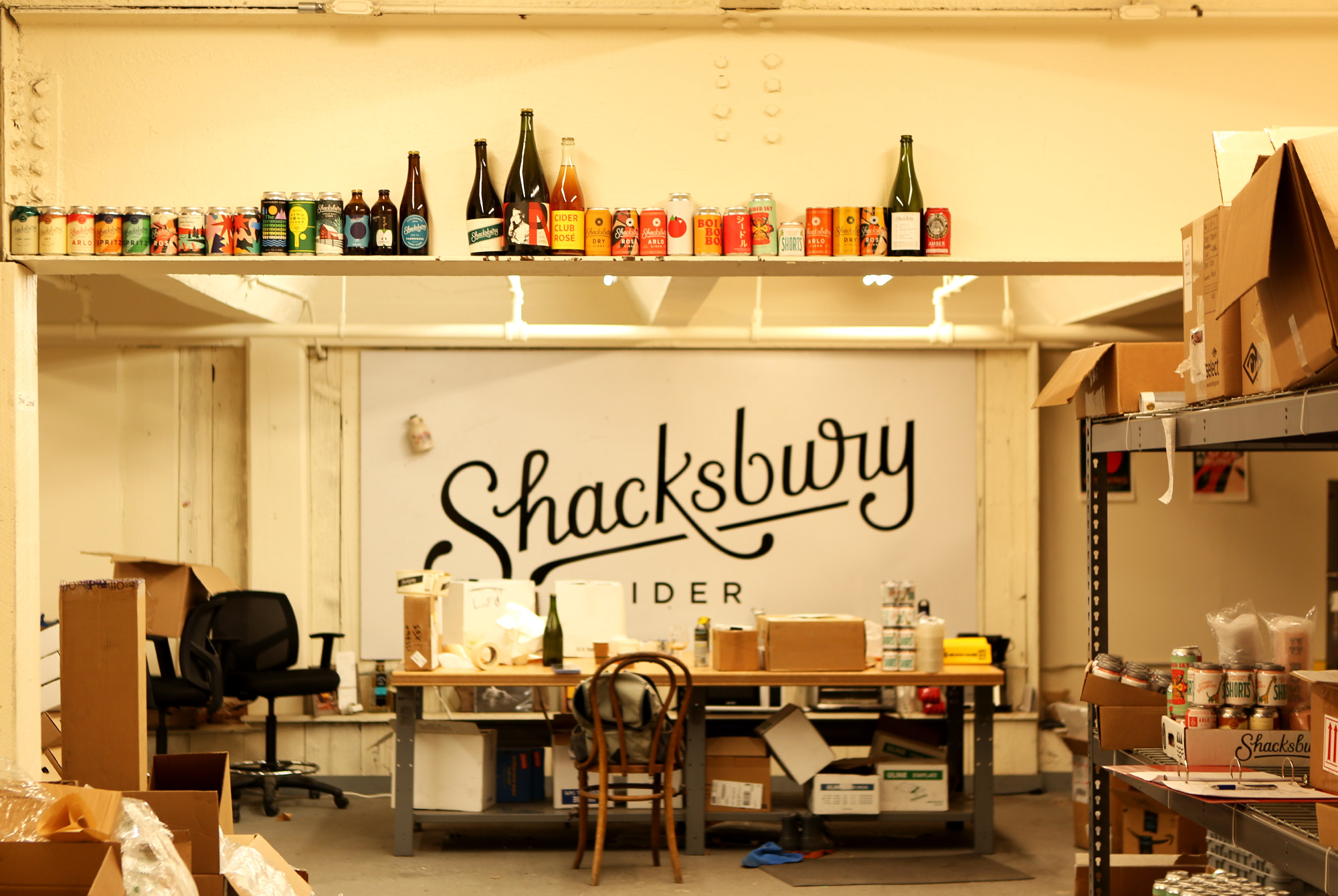 "It's a ton of work," he concedes. "There are a lot of logical things that keep coming up. When you are a young company with a tight budget, you have to get creative. When we moved to Camp Betsey Cox, I had to figure out what to do if people didn't have sleeping bags so I found a place in Colorado that rents sleeping and had about 200 pounds of sleeping bags sent out to camp this year. Who knew?"
Schmuecker maintains that the purpose of camp — and why they continue to host it — is to get a group of friends and collaborators together in one beautiful place.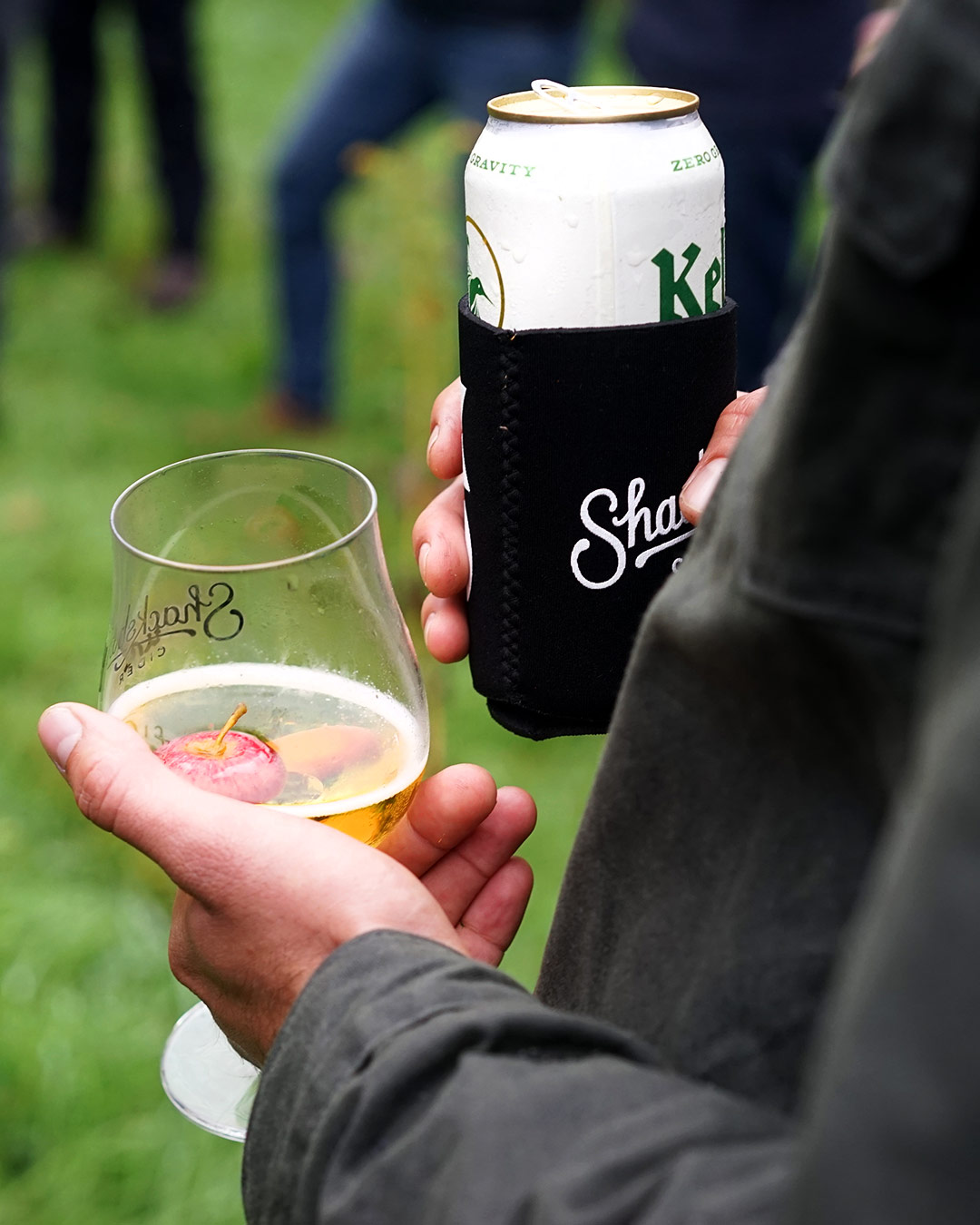 "By doing that, we are allowing people to see the food and beverage community from multiple different angles and hang out with people they may not have met otherwise," he explains. "It really helps foster community. For us at Shacksbury, it allows us to tell the story of what makes Shacksbury so special to the people that care."
Barry reiterates that sentiment. "From a cider perspective, Shacksbury does an incredible job connecting outside of the cider bubble with brewers, winemakers, distributors, and restaurants; showing them how cider works up close has done a lot to create new cider fans and bolster industry expectations about what cider can be," she says.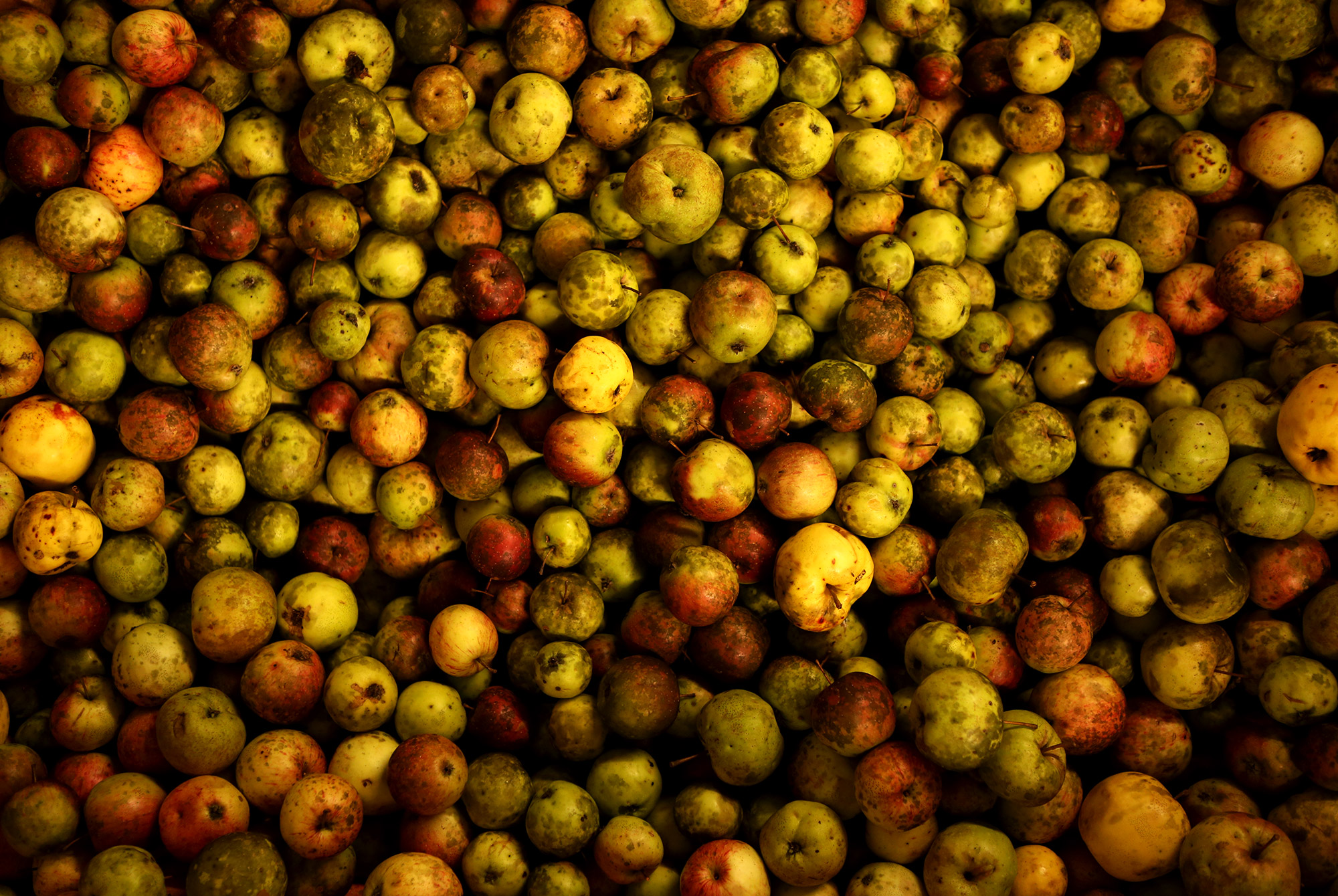 As fun as Harvest Camp is, it's equally a cider education series. Campers learn the basics of grafting and harvesting apple trees from Shacksbury collaborator Brad Koehler of Windfall Orchards; we discover weird and wonderful cider and cheese pairings; we sample organic, ethically-sourced food provided by local chefs and producers; we get to visit Shacksbury's taproom and get a behind-the-scenes look at their cider-making process. Like the best field trips from grade school, Harvest Camp is a learning experience hidden behind a ton of fun — with a big emphasis on fun.
"Those guys love to collaborate, and camp feels like a big collaborative party," Barry says. "From the chefs they bring in, to everyone bringing weird/cool/favorite bottles of wine, beer, cider, amaro, etc., to coming up with which version of flip cup gets played late at night. Camp Dad (Luke) is in charge, but he lets the group create the party. They bring people together, celebrate apples, and repost all the friggin' beautiful photos we take in the orchards, tasting rooms, and around camp. If this is guerilla marketing, I'm here for it."
And that's the genius of Harvest Camp. It's a successful event because Schmuecker isn't planning a media tour or PR day, but one of the best parties of the year. At Harvest Camp, I never felt like we were being sold anything. Truth be told, I didn't even feel any obligation to cover the weekend. But, as Barry and Hirtzel suggested, Harvest Camp is too much fun to not tell everyone about.
"I think the reason camp really works," Schmuecker muses, "is that instead of focusing on the return, we invite people who we would personally want to hang out with."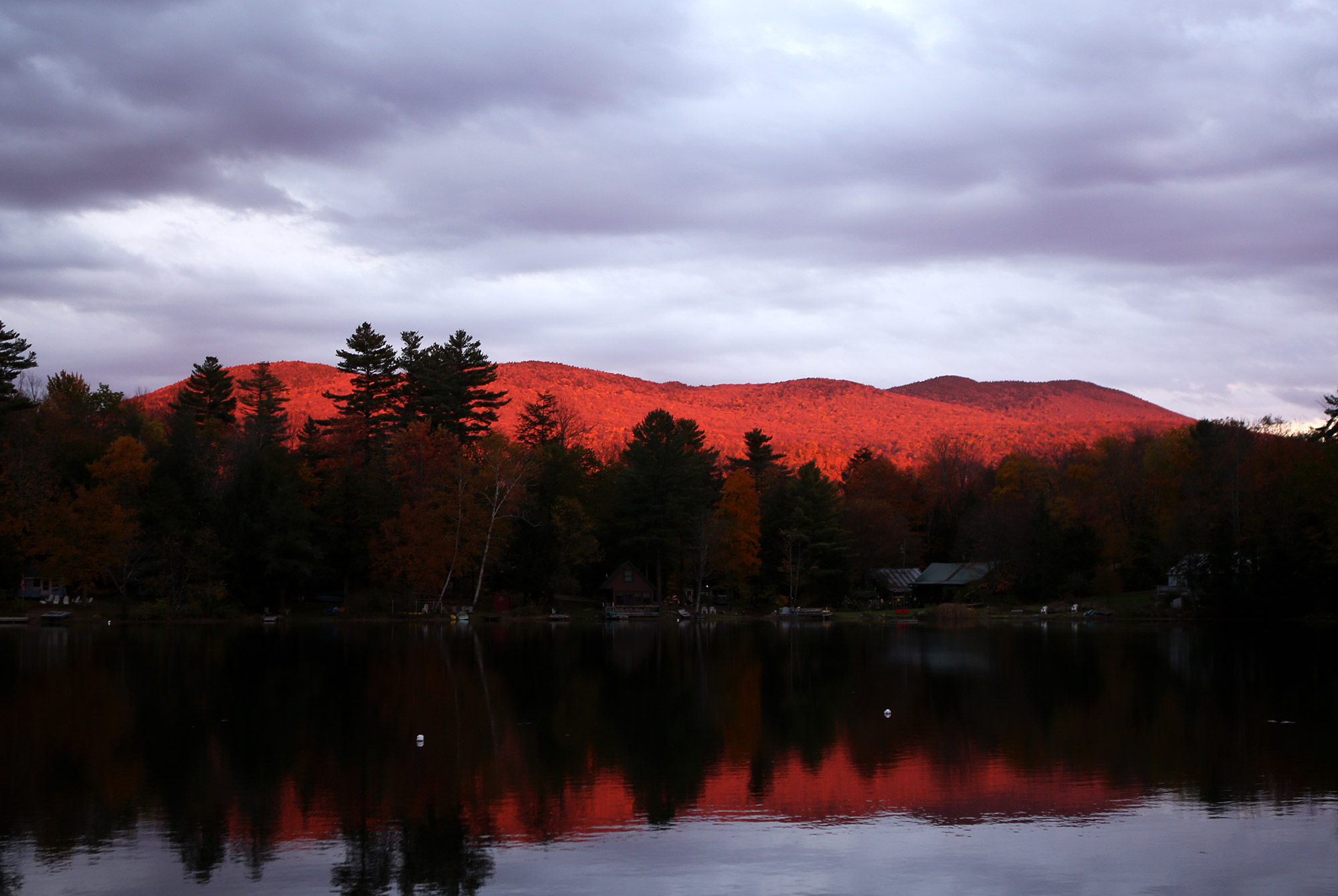 Liked this article? Sign up for our newsletter to get the best craft beer writing on the web delivered straight to your inbox.