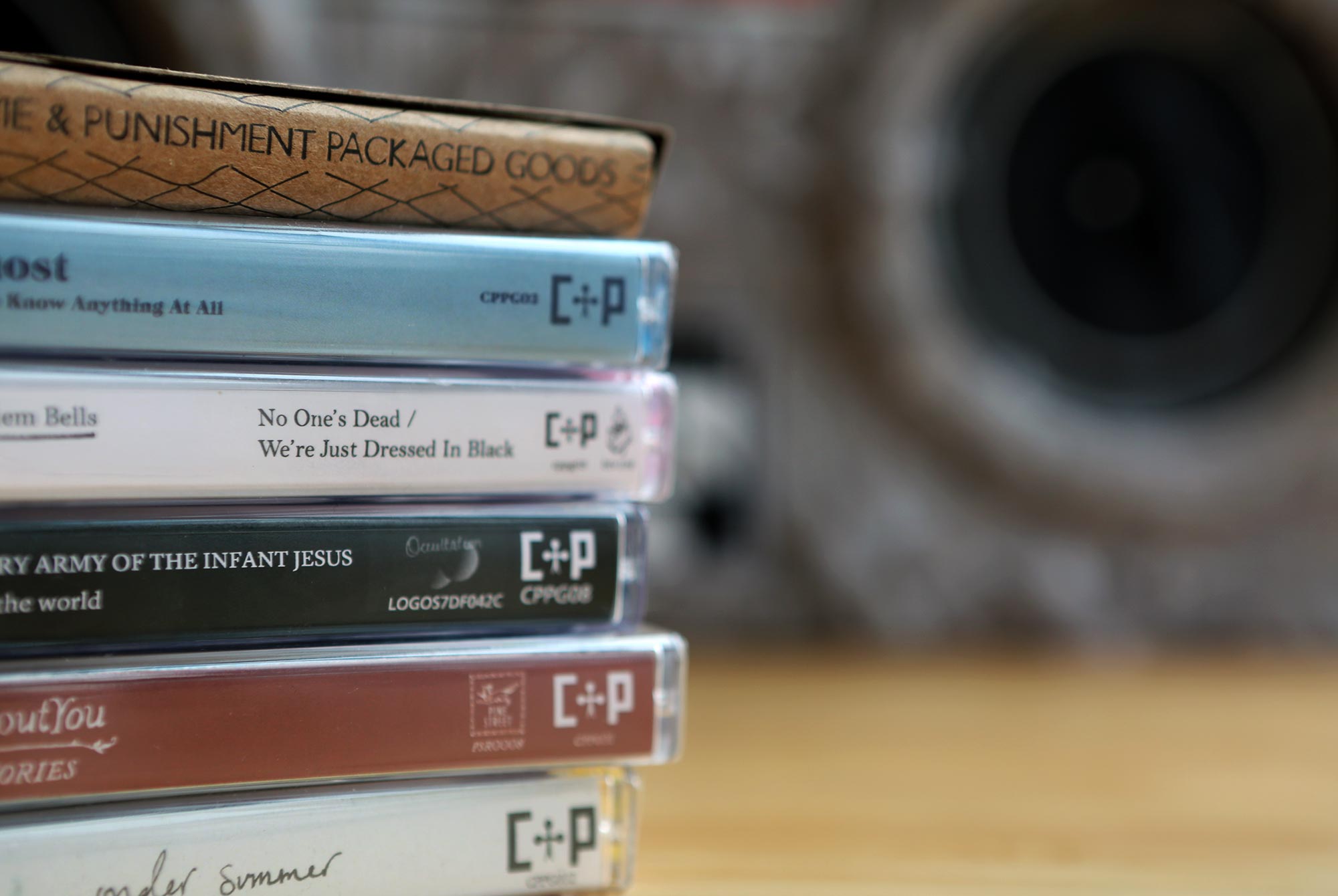 Photography by Kenny Gould
Looking for one of the most novel breweries on the East Coast? Since the summer of 2015, Crime + Punishment Brewery in Brewerytown, Philadelphia, has been making a variety of ales, lagers, saisons, and IPAs inspired by Russian literature.
But beer (and authentic Russian cuisine) isn't their only priority.
Crime + Punishment Packaged Goods, a cassette-tape record label affiliated with the brewery, has released twelve cassette tapes in the last year. (Yes, the same cassettes that used to litter your first Honda.) The artists featured on these tapes come from all over the world: Pittsburgh, Copenhagen, Liverpool, and Moscow, to name a few.
As Co-owner Mike Wambolt notes, the record label "is a way to connect with local musicians that otherwise don't have a physical product."
But why cassette tapes? "The tapes are just cheaper," Mike says. "People have a token that is physical to hold and play."
The music wasn't originally part of the plan, but rather something that developed organically.
"I never wanted it to just be a brew pub, I wanted it to be more of a prevailer of culture and non-profit work and art," Wambolt says. Beyond the tapes, beer, and cuisine, C+P prioritizes the funding and support of the local community.
Asked whether or not he thinks that more breweries should play active roles in their communities, Mike says that he doesn't believe it's right for everyone.
"Some can get away with just selling beer. But if you're opening a brewery in the middle of the city, it's much more important [to be involved], because you're surrounded," says Wambolt.
Cassette tapes might not be a necessary ingredient for success, but definitely a much appreciated one.