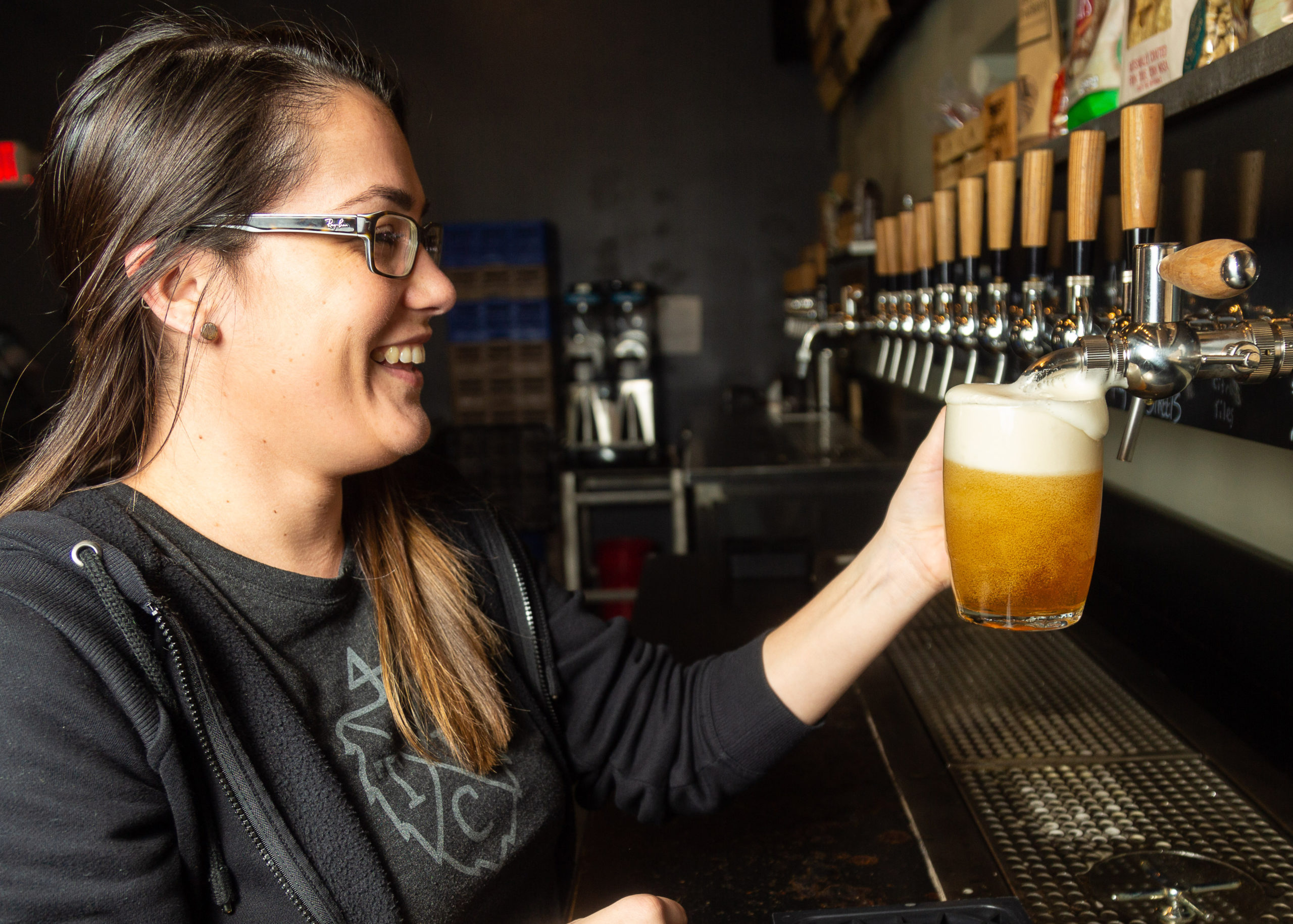 Photo courtesy of Trillium Brewing
"No one knows about this," states Matty Bailey, co-founder of Modern Draught, who became more animated as he continues. "And that's where I was like, 'This is the unspoken part of the industry', and that intrigued me, like, 'Why doesn't anyone know about this?' This is so important!'"
Sitting at a table above his original 'office', Bailey fervently speaks on the unheralded aspects of craft beer: building and cleaning draft systems and lines. Physically remodeling our approach to beer and in return remodeling its value in our minds.
In the corner of the wine room at Brewer's Fork, in Charlestown Massachusetts, Modern Draught set up shop but quickly outgrew the space granted by the restaurant's co-owner, Michael Cooney. Since being 'kicked out of Dad's house' (Cooney is a partner in Modern Draught) the team has since moved to a larger location, increasing employees and capabilities, and now services over 300 accounts across 10 states.
Modern Draught, Modern Heroes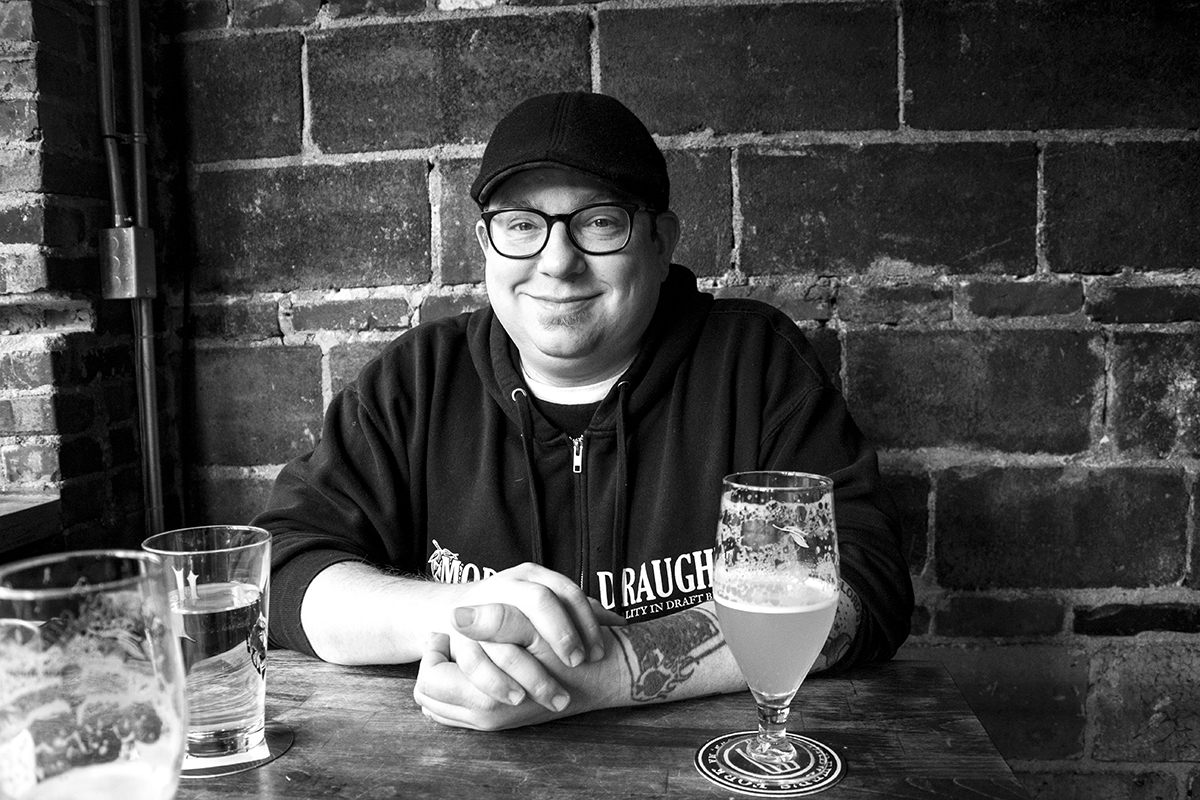 Like comic book superheroes, this posse of draft technicians works during the twilight hours to give beer the justice it deserves, allowing customers to raise a glass in the evening, and rest it on a coaster that reads, 'Your beer is protected by Modern Draught'. Though the branded coaster is a hypothetical marketing idea, one of the team's late-night installations did inspire a more permanent visual. Bailey proudly exhibits a tattoo of a faucet wrench and brush, with the mantra, 'The Lord's Work on Satan's Time.'
Another co-founder and guardian of the night, Kris Crowell, has a similar wrench and brush inked on their leg. Delving into the company's origin story, Bailey explains, "Kris had a company called Boston Pro Draft, [and] he had all the knowledge of draught but was having trouble doing it alone. He was just a one-man show."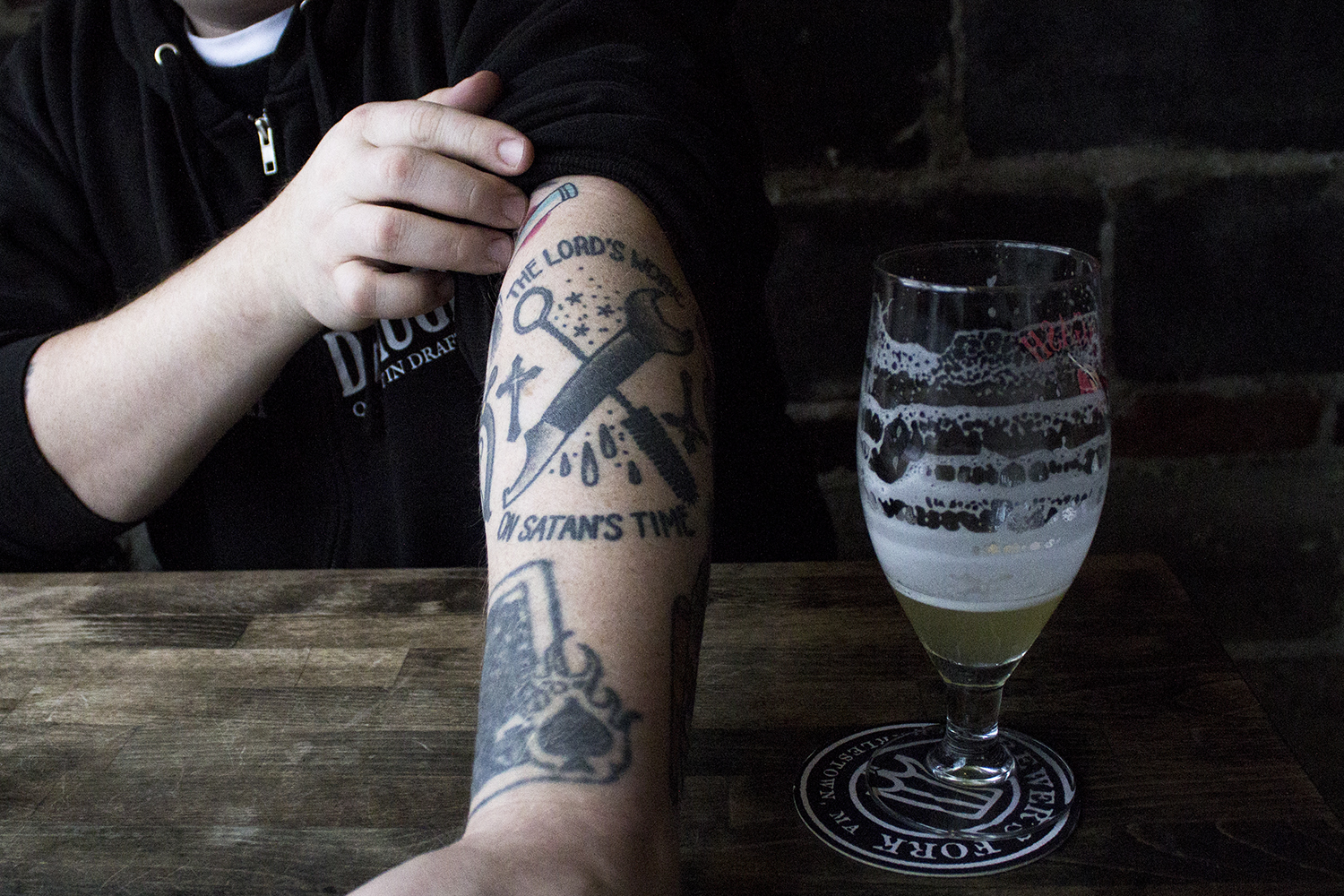 Five years ago, when Bailey was working Front of House at Boston's acclaimed Row 34, the glycol unit went down during a Friday night service. In despair, they called their draught company who said someone could attend to the problem Monday. Staying open all weekend without beer wasn't an option. They finally got a hold of Kris. He came in and saved the day. They hired Kris, and Bailey began learning everything he could from Kris: proper draft cleaning, installs, and everything in between.
Megan Parker-Gray, former Beverage Director of Row 34 and current Director of Hospitality at Jack's Abby recalls that night, and Bailey's fostering obsession. "[Crowel] was a savior at that moment," Parker-Gray explains. "And so humble, even with all his knowledge. His standard was so high. And watching Matty [Bailey] and Kris [Crowell] build that relationship at Row was pretty cool. They are both incredibly smart. I continue to learn from them. The education sharing component is so important. You're going to build a better industry if you are open and train each other."
Draft Installation Is the Name of the Game
Alongside education and service, installing draft systems is one of the most significant parts of the business. Crowell has installed his fair share of standard draft lines but The Modern Draught portfolio includes custom builds for some of the country's best breweries including Lawson's Finest Liquids, The Veil, Trillium, and many more.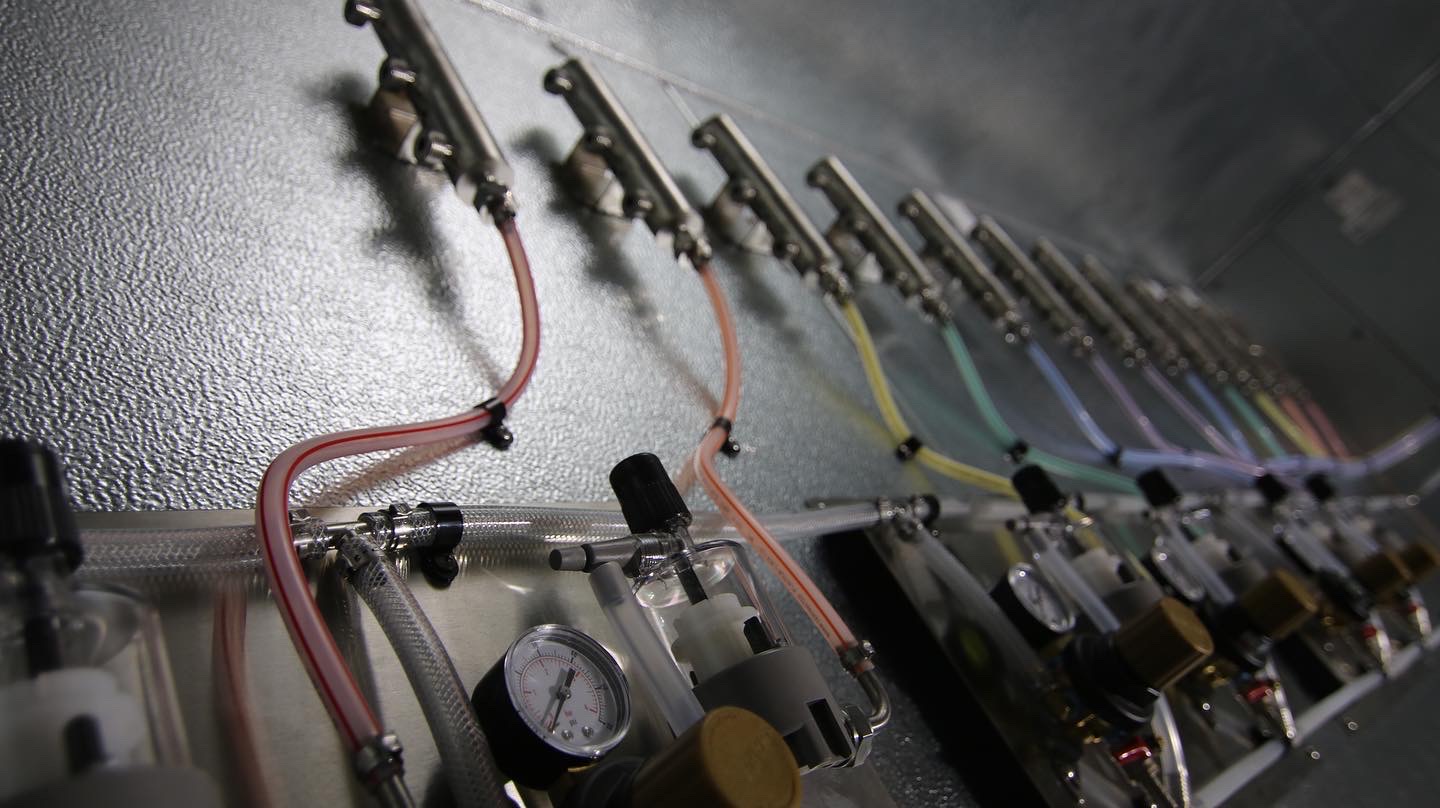 Bailey stressed the importance of looking at draft systems wholistically. Installing a system begins with "…the importance of pouring beer correctly, and representing the brewer on our end," Bailey shares. "Installs are great, but 'Emergency Service' is the most important thing we do. You can call us at 2 AM on a Saturday night, and we'll be there. And that's the best part. I'm not going to lie, building the systems at all the Trillium locations and having JC [Tetreault] eat hot peppers on our Instagram with us is fucking fun."
Having the chance to spend time with their brewing heroes is earned, as Bailey notes, "We wouldn't get to do that, if we didn't do this. It's about being there for the industry. Some people idolize brewers, and then brewers in return idolize us. We get challenged by breweries that are like, 'Oh we brewed this beer that is 4 volumes of CO2', and a draft system can only handle up to 3.7, that's why at that point, it can only be put in a champagne bottle, so why do you think it's going to be poured on draft?' This is the education. When you're getting college students in Boston that are asking for a $10 pint versus a $10 pitcher, bars are changing. Even dive bars want to get more sought after beers, but have no idea how to pour them."
Hospitality and good service are critical, but even more so, are the health and dietary restrictions of guests. "The beers are different now," Bailey states. "You can't put a peanut butter beer on draught and expect it to not have things grow or fuck up a draft system, or like live yeast, or live pediococcus and lactobacillus." With this in mind, Modern Draught has created a color changing dye developed with Alpha Chemical, to show how well the lines are cleaned.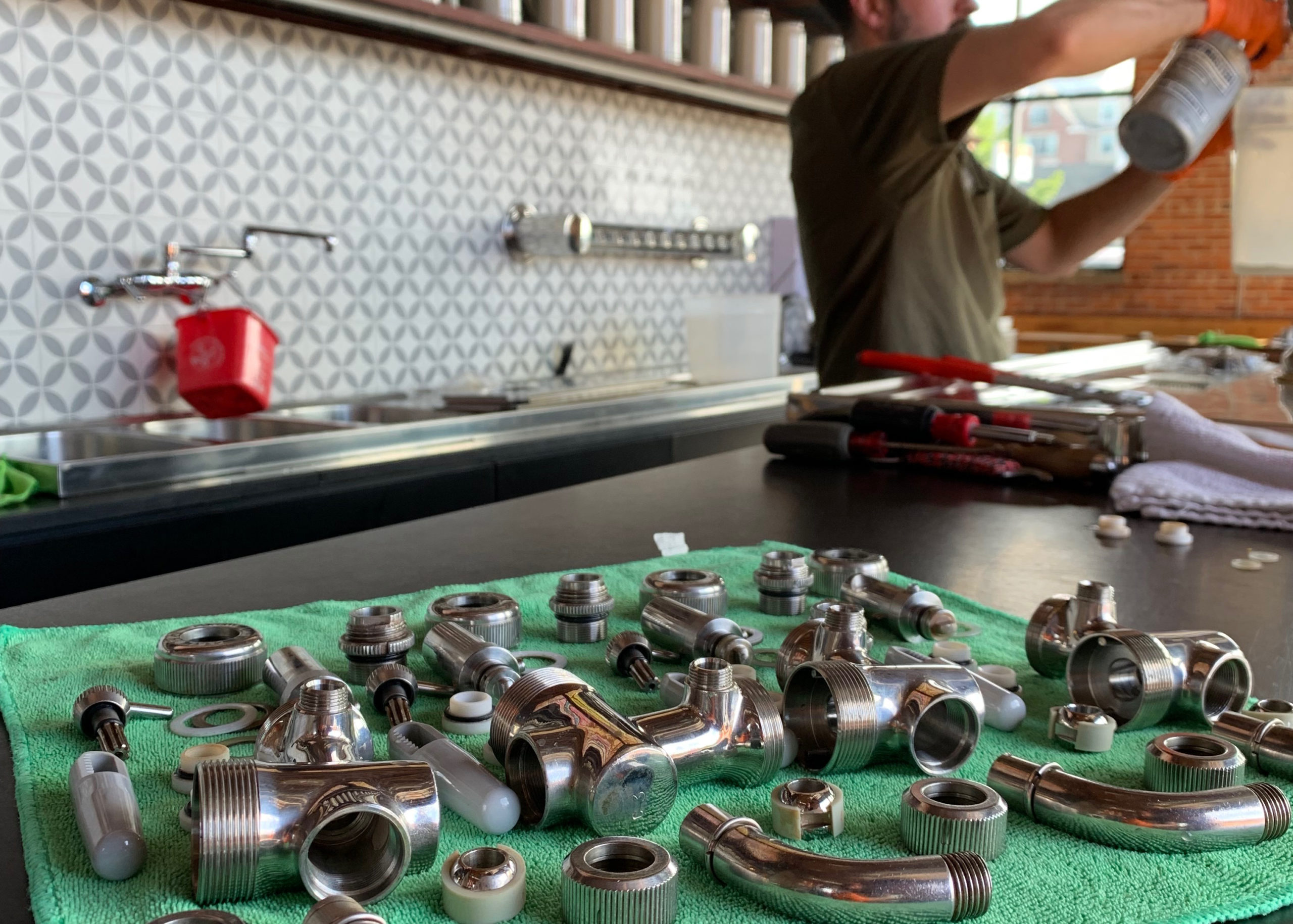 Treating every account fairly in defense of good beer, the Modern Draught crew are also the first to witness changing trends. The LUKR faucet and the growing popularity of Czech side pours comes to Bailey's mind, "It can be the most money-saving faucet or waste more money depending on how you're pouring. You can't say the word 'education' enough."
The Tides of Change
As one of the first specialty draft companies to enter the industry, the Modern Draught team is excited to see companies like Draft Choice in New York and Maine Draft Service share a growing demand of beverage accounts. From breweries to bars, to corporate offices with taps and 'Happy Hour', even coffee shops pouring nitro, there is plenty of work to go around.
Mackenzie Dame, General Manager and Beer Buyer at Lulu's Allston, which was named Boston Magazine's Best Beer Bar of 2019, affirms that, "They have been a huge part of our success. Modern Draught has not only educated us on the proper way beer is intended to be poured but they have revolutionized the way we were able to do business. And people take notice when they see you cleaning a line. I think it makes them feel good knowing they visit an establishment that cares about the products they're giving them. We take pride in the service they provide for us and that is why we proudly display their logo on all our draft menus."
Pan Dora, a server at Remnant Brewing in Somerville, says that, for them, consistency is paramount. 'Knowing that our lines are clean makes me proud and at ease to serve our customers, even if the guest doesn't [necessarily know]," Dora shares. "It makes me feel better about my job to know that we make sure that this space has a standard of cleanliness."
Bailey has been toying with another Modern Draught idea: A QR code displayed in windows of accounts, for someone to scan and see the date of last service, similar to the FDA food-grade letter. He explains, "I've said it at the Master Brewers Association and I've said it so many times, but for the first time in history, beer is not a second class citizen. It's not. You're having beer tasting classes, you're having comparing notes."
Brittany Lajoie, General Manager of Remnant, speaks highly of all facets of the company addressing that, 'Modern Draught helped us build a fairly complicated system, including three mirrored towers across two bars from our brite tanks, a sixtel kegerator, equipped with a nitro line for our cafe, and a draught wall in our very weirdly shaped walk-in that would work for our needs. Basically, if you can imagine it, they can probably build it. I also love the team for being real about what are good ideas and what they wouldn't recommend. It's great having a revolution of how we think about beer. Not just the brewing process, but caring for the product throughout its life cycle. I hope they're inspiring a sea change in the industry.'
Bailey shares, "It's one of those jobs where it doesn't suck. I've said it before, but the coolest thing was when Kris walked into Row 34 and saved our weekend. I want to do that for a living. I want to save restaurants' weekends. I want to make restaurants know that they are able to serve a quality product."
The Importance of Clean Lines
"We've been working with Modern Draught since their beginnings," explains Esther Tetreault, co-owner of Trillium Brewing. "We knew Matty and Kris as craft beer fans and industry pros, and it's their passion for beer that puts their service at the next level. Guests visiting Trillium expect to drink beer fresh from the source so it's crucial that the service reflects our intentions. Modern Draught works with us to create that nuance by dialing in different temperatures and CO2 volumes on one complex system to present the best qualities of any given beer."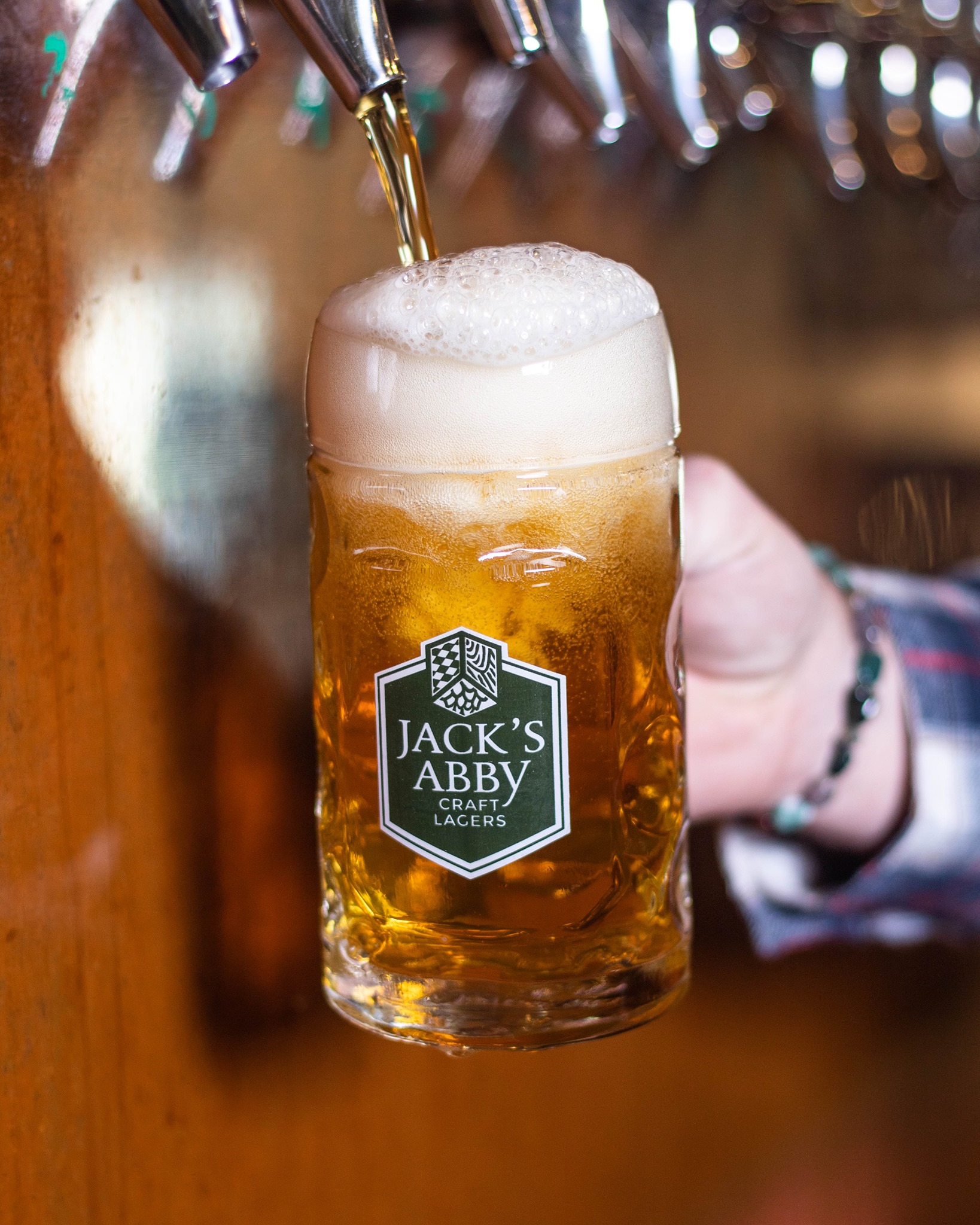 As Director of Hospitality at Jack's Abby and Springdale Beer Co., Megan Parker-Gray looks after over four different custom systems between the two taprooms. In her seasoned experience, she stresses, "If you are the last person to touch a beer that someone has worked really hard to make, whether that person works at a macro brewery or on a 10 barrel system spending their last paycheck on the hops for that beer, at the end of the day the decision I make as a bar manager to clean or not clean my system will affect how you, the guest, thinks of that beer. It's important to take that seriously."
Liked this article? Sign up for our newsletter to get the best craft beer writing on the web delivered straight to your inbox.