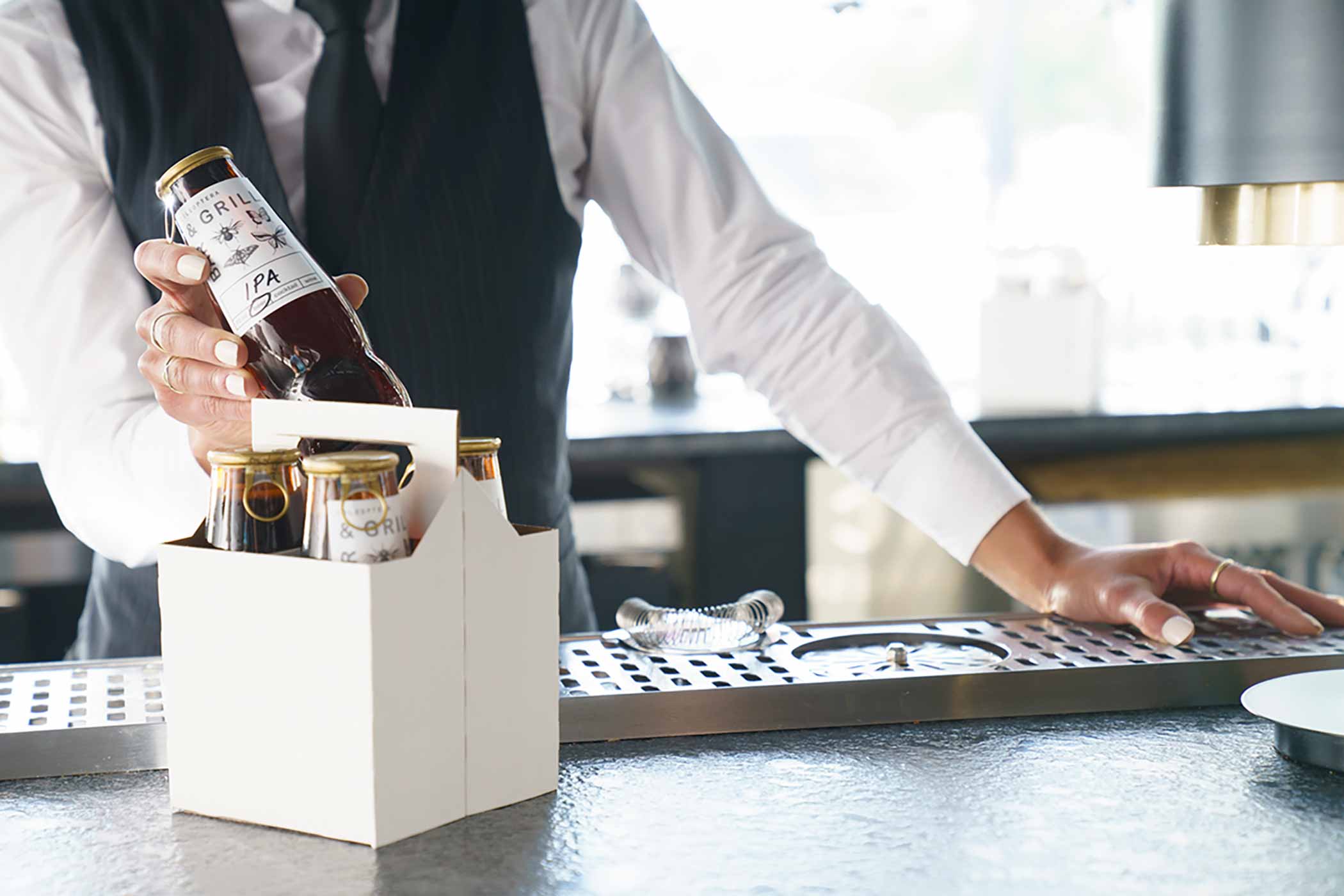 Photography courtesy of Eric Eggly | O-I Glass
Editor's Note:
This is a paid, sponsored post presented by our friends at Drinktainer.
Undeniably, the pandemic changed the beer industry in many ways. But perhaps the biggest shift has been the development of to-go programs at breweries across the country.
When the pandemic first hit in early 2020, thirty-nine states issued emergency orders allowing the legal sale of alcoholic to-go beverages, and seven out of ten full-service operators reporting they started alcoholic to-go programs during the pandemic, according to the National Restaurant Association's industry report released in January 2021. Nearly half of those states have gone on to make those to-go sales permanent.
Why?
Because for many breweries, to-go sales kept them afloat during the pandemic, becoming a dedicated revenue stream.
Pre-pandemic, brewery owners barely uttered the words "to go." Now, they could be the most important two-letter words in a brewery's business plan.
To-go is here to stay. In fact, it's a priority.
According to an Alcohol To-Go study from Technomic, fifty-eight percent of consumers reported that the option to buy an alcoholic beverage with their takeout impacted where they ordered.
Beyond that, many folks still feel uncomfortable drinking on premise. Even two and half years later, fifty percent of U.S. consumers indicated they were still extremely or quite concerned about eating out, according to a Global Data consumer survey.
All signs point to a climate where a to-go program featuring beer, cocktails, or a mix of both will be imperative to a brewery or restaurant's bottom line.
But if growlers and crowlers are relics of to-go programs past, O-I Glass' Drinktainer™ is the new revolutionary packaging pushing to-go programs forward into the future.
What Is Drinktainer?
Drinktainer is the ultimate to-go drinking experience, transforming beverage consumption to create a full-sensory, single-serve solution in a glass.
A 10- or 12oz, wide-mouth glass container, Drinktainer lets breweries fill to-go beers onsite for their customers to enjoy at their leisure later, preserving the flavor, freshness, and aroma.
Top to bottom, the Drinktainer to-go-style container levels up a brewery's to-go program.
Drinktainer Keeps Beer Fresh and Carbonated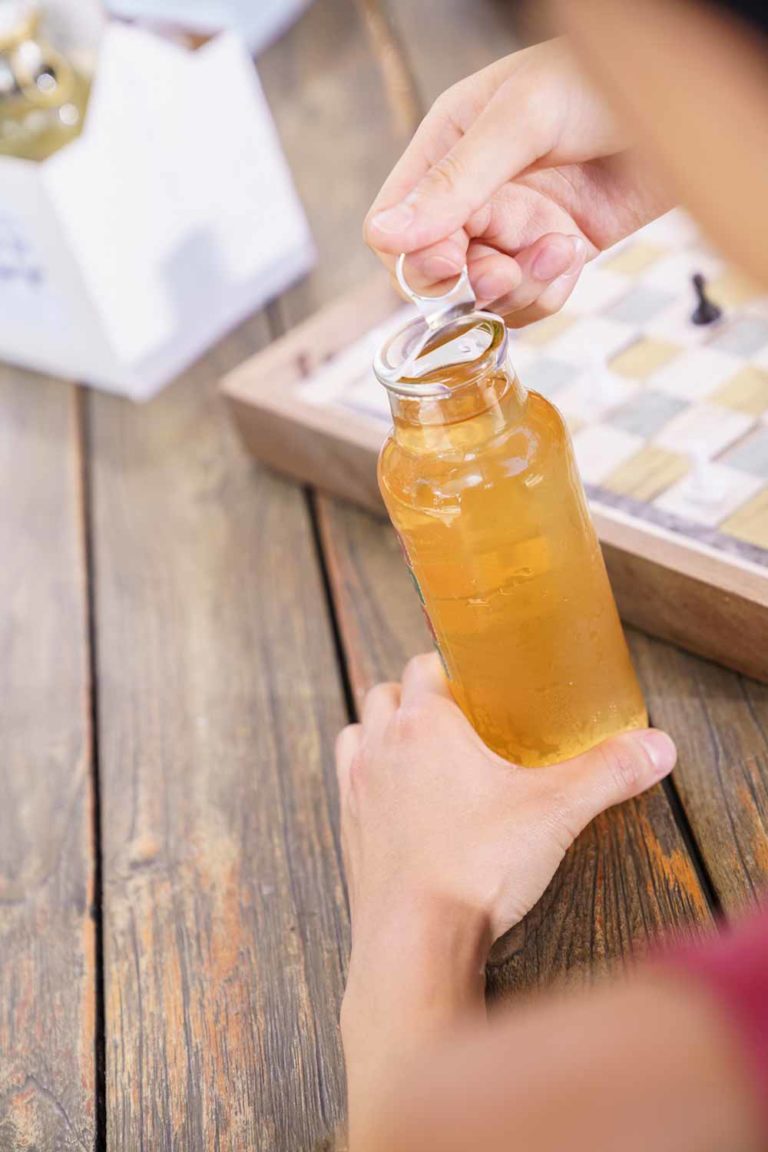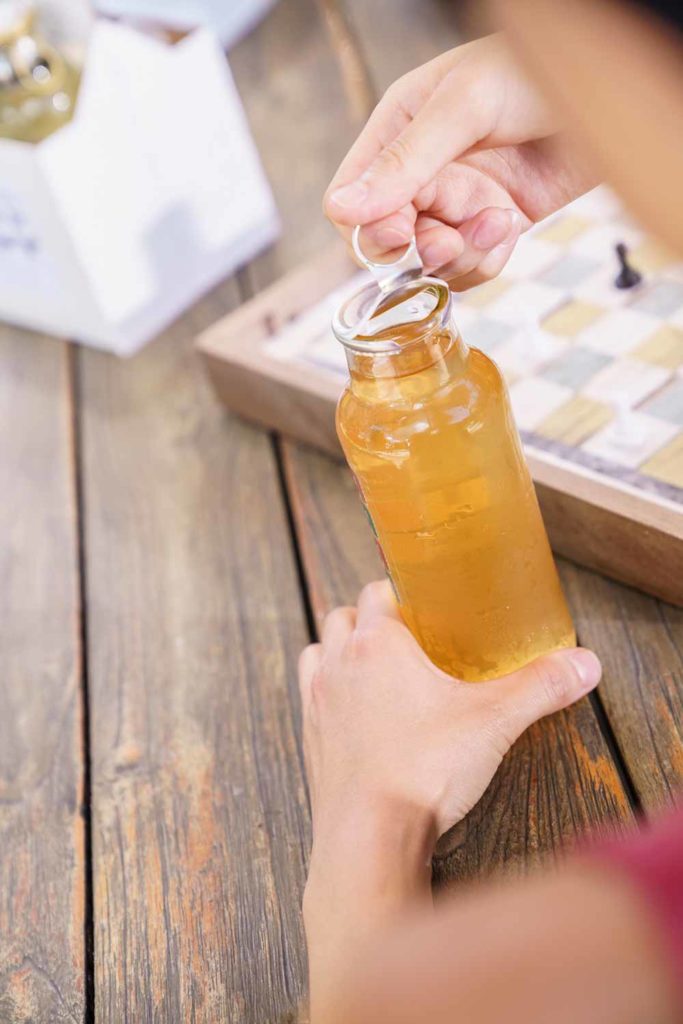 One of the best features of the Drinktainer starts before you even open the single-serve glass package.
The RipCap® closure is "the widest commercially available closure that will retain that pressure and carbonation you're looking for with your beer or any carbonated beverage," says Jenna Siple, Marketing Analyst for North America Beer at O-I Glass.
What does every brewer fear most when packaging beer? That the freshness and flavor of the beer will degrade once inside the container. The RipCap closure ensures that beer will stay fresh and carbonated from the moment it's sealed to the moment a consumer opens it, taking that first sip.
"To me, the experience of opening and consuming really stood out," says Megan Henry, Global Marketing Communications Partner for O-I Glass. "Drinktainer provides a new experience, a new way of opening a container … With the wide-mouth you have something new that makes the entire consumption experience stand out."
From both a brewer's and a drinker's perspective, it's a win-win.
Drinktainer's Single-Serve Size Improves the To-Go Drinking Experience

In the past, 64oz growlers or 32oz crowlers have been common methods to package to-go beer right on the spot. While these vessels both have their place, unless you're bringing a bunch of beer to a party or going for a long night of drinking, consuming such large quantities in one sitting can be difficult.
Especially since once you crack open a growler or crowler, you need to drink the beer right away.
Drinktainer on the other hand comes in single-serve 10oz and 12oz containers – meaning you can enjoy one or two at a time.
"Many times my husband and I would go somewhere and take a growler home only to open it up and say, 'Okay, now what do we do with the rest of this? Do we drink it all?'" says Siple. "Drinktainer allows you to say we want to take one or two of this type or this type and consume at our leisure versus trying to make the decision to make a commitment or call it quits and dump the rest."
Whereas, with a growler or crowler you could only pick one beer to take home, with Drinktainer you can nab a few varieties.
"It gives the customers a chance to try different varieties and experience your taproom … from the comfort of their home," says Henry.
Lastly, because the beer is already packaged in a ready-to-go containers, you don't even need to pour it out in a glass.
"You can consume it directly from that vessel and have the exact same aroma to enhance that flavor," says Siple.
It's another well-thought-out feature of the Drinktainer that helps it stand out from the pack.
Drinktainer's Design Enhances Flavor and Aroma
Designed with the beer drinker in mind, Drinktainer's unique 42mm wide-mouth opening ensures that when you take a sip you're getting the best flavor and aroma from that beer.
For a long time, studies have shown that eighty percent of the flavors we taste actually come from our sense of smell.
Getting a whiff of your beer first elevates the entire drinking experience.
So just imagine drinking from a can with a tiny opening or even a standard bottle. Both of these minimize aroma, constrict taste on the tongue, and diminish mouthfeel. It's why beer connoisseurs harp on using proper glassware, pouring your beer into a glass to unlock those scents.
With Drinktainer, you don't even need to pour it into a glass. The wider mouth automatically promotes those aromas all from the single-serve container, letting customers drink a beer as if it came straight from the tap.
"I am somebody that enjoys drinking beer and can recognize the difference that Drinktainer provides with that wider finish to give that aroma," says Siple. "You get a noticeably different taste than you would from another package type."
According to cumulative findings from Eurofins Food Integrity & Innovation Research in 2019, consumers ranked Drinktainer higher in aroma and overall flavor compared to a standard 26mm bottle.
Beyond bettering the beer, the entire Snifter design intentionally mimics traditional barware, giving Drinktainer that premium feel, according to Henry.
In that same aforementioned study, seventy-seven percent of those surveyed found Drinktainer to be new and exciting, while sixty-one percent perceived it as a "premium" option.
All from one sustainable glass container.
Drinktainer's Packaging Is a Sustainable To-Go Beer Option
Since it's made out of glass, Drinktainer is fully recyclable.
"You put a glass bottle into a recycling bin and it will put a new glass bottle on the shelf," says Siple.
In fact, last year, the United Nations General Assembly approved a resolution declaring 2022 as the International Year of Glass (IYOG) to celebrate the importance of this type of packaging.
Glass beer bottles are made of four simple, natural ingredients—silica sand, soda ash, limestone, and recycled glass. It's 100% recyclable, over and over, and can go from curbside recycling back to the shelves as a new bottle in as little as thirty days.
Plus, glass' pure ingredients mean it protects the beer inside, keeping it tasting just as the brewery intended without any metallic aftertaste that might come from a can.
In other words, consumers often agree that beer just tastes better out of a glass package.
And Drinktainer is one of the most revolutionary.
Drinktainer Is Easy to Fill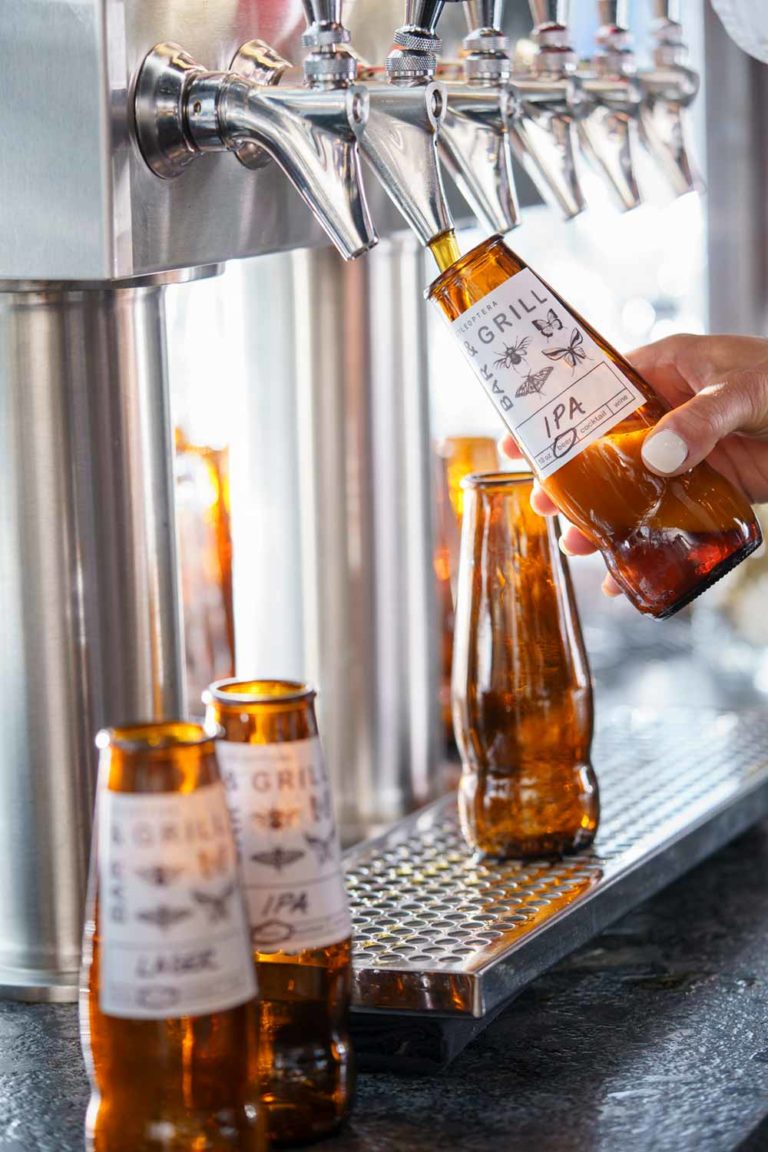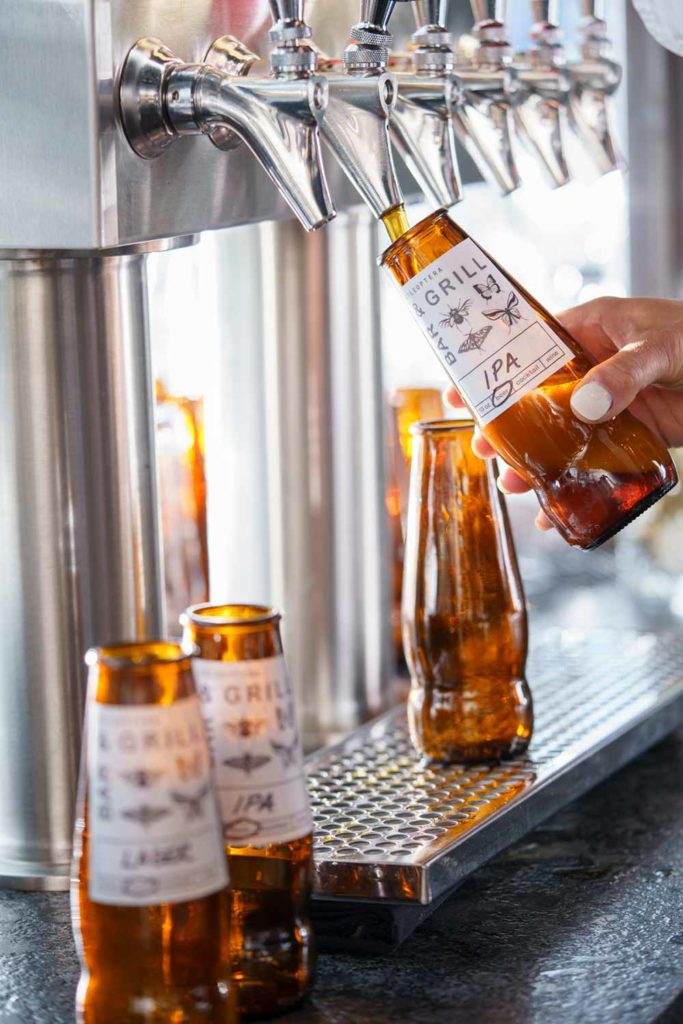 Since it's a smaller container as opposed to a large can or glass bottle, Drinktainer is easier to operate.
"Not as many parts, not as much maintenance; basically you take it out of the box and you're ready to go," says Siple. Whereas crowler or growler machines can be unwieldy, take up a lot of space behind the bar, or be tricky to operate, Drinktainers are easy to use.
Taking up less space can be vital to breweries with smaller taprooms that might not have a ton of room, especially around the bar.
And the filling process is simple.
You just take the container to the tap, fill it up, set the RipCap on top of the container, and cap the container with a hand crimper.
That's it!
Drinktainer makes it effortless for any brewery to let a customer take beer or cocktails home.
Drinktainer Extends the Taproom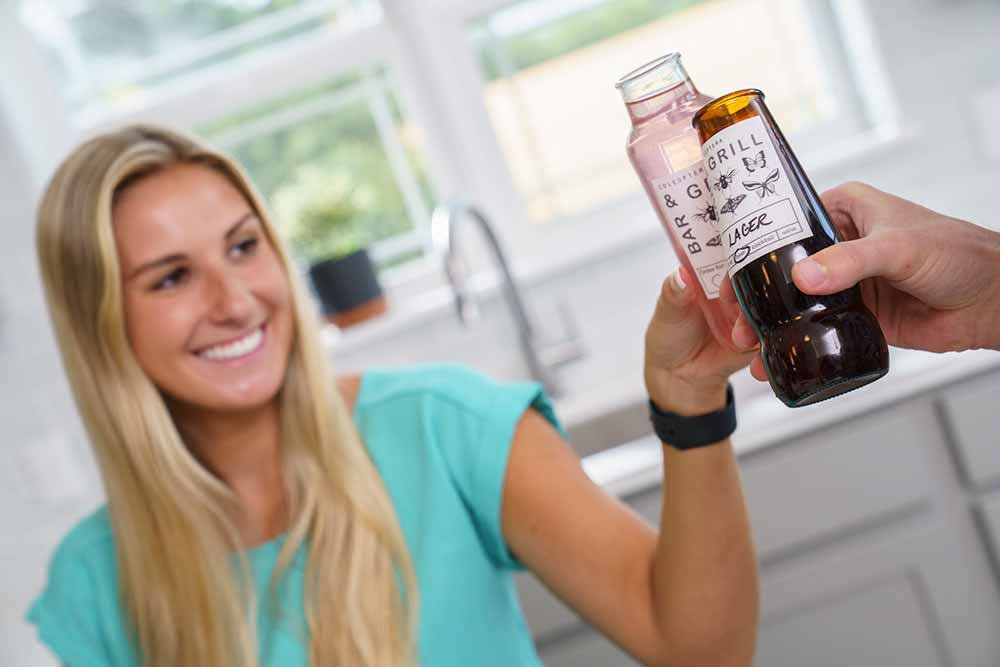 With Drinktainer, breweries have a unique, innovative option to put into their fans' hands, especially as to-go programs continue to become more popular.
"Now with more states allowing more to-go options, [Drinktainer] allows their business to continue to thrive despite the conditions of the pandemic," says Siple.
Because even though all states have reopened and allowed folks to once again sit in a taproom to enjoy a beer, not everyone feels comfortable drinking inside.
A viable to-go program allows brewery owners to "extend their taproom," says Henry, "so that the consumers who choose to drink at home due to convenience and comfort can still enjoy a great tasting beer at a premium level as if in your taproom experiencing it for themselves."
This Is the To-Go Beer of the Future. And You Can Get It Right Now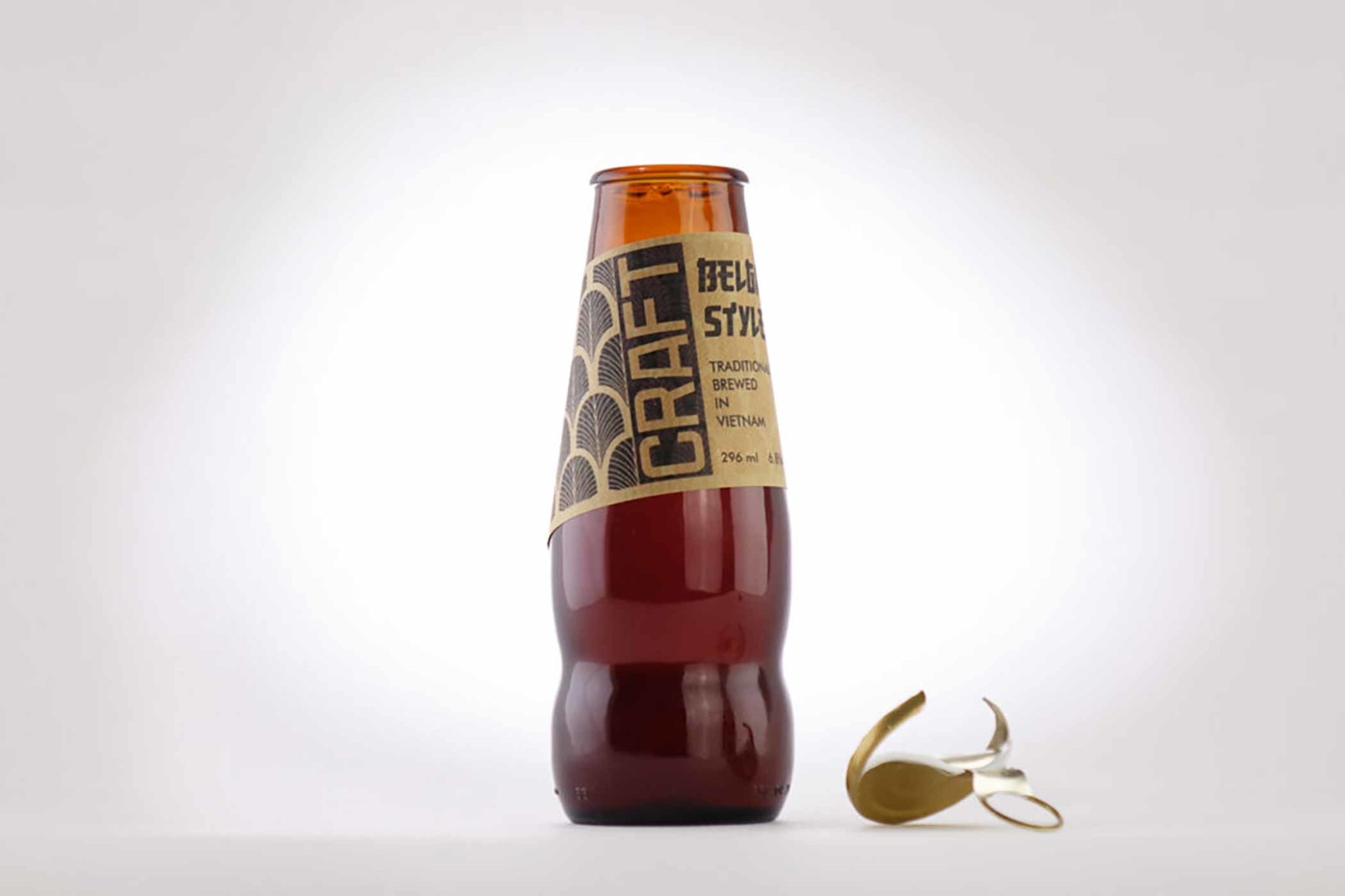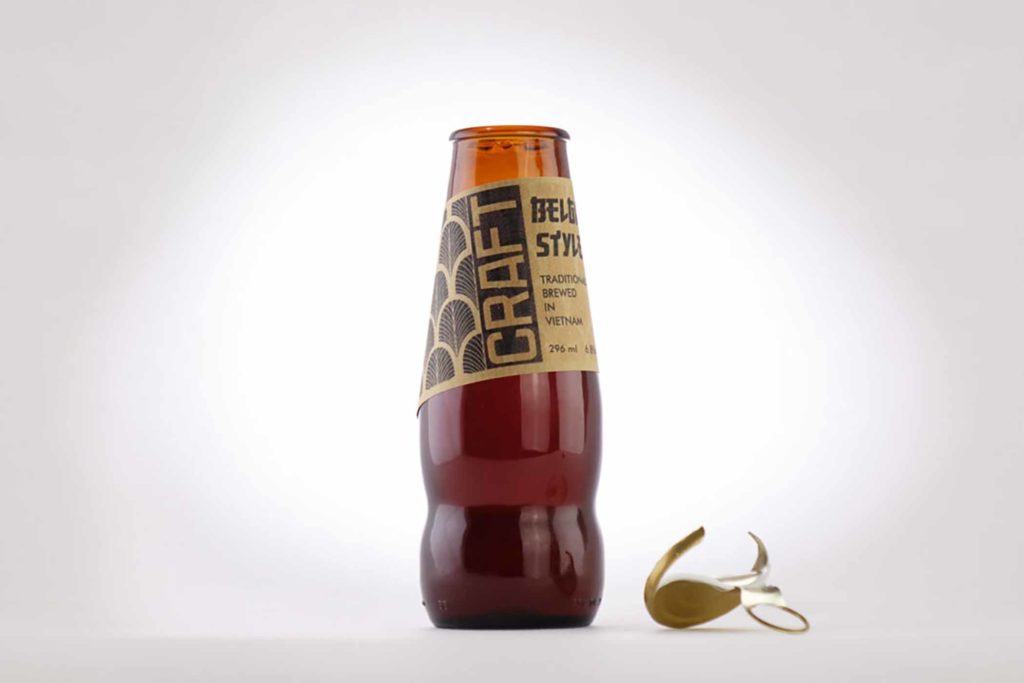 Overall, alcoholic to-go programs are here to stay. And all breweries should be fine-tuning or dialing in their to-go options.
Especially as fall approaches, consumers should have the opportunity to enjoy your beer from the comfort and warmth of their home.
With Drinktainer, from the moment you pull back the innovative RipCap closure, you're drinking a beer at its freshest and most carbonated. The unique 42mm opening enhances the aroma and flavor of the beer while the glass design ensures peak drinking experience. Even when you're done drinking one of the 10oz or 12oz single-serve containers, you can recycle the container to help close the loop.
Quite simply: Drinktainer should be on every brewery's radar as the to-go option of the future.
And you can get it right now.
Learn more about how O-I's innovative Drinktainer can keep beer fresh this fall and all year long by visiting their Glass Catalog or contacting them directly.