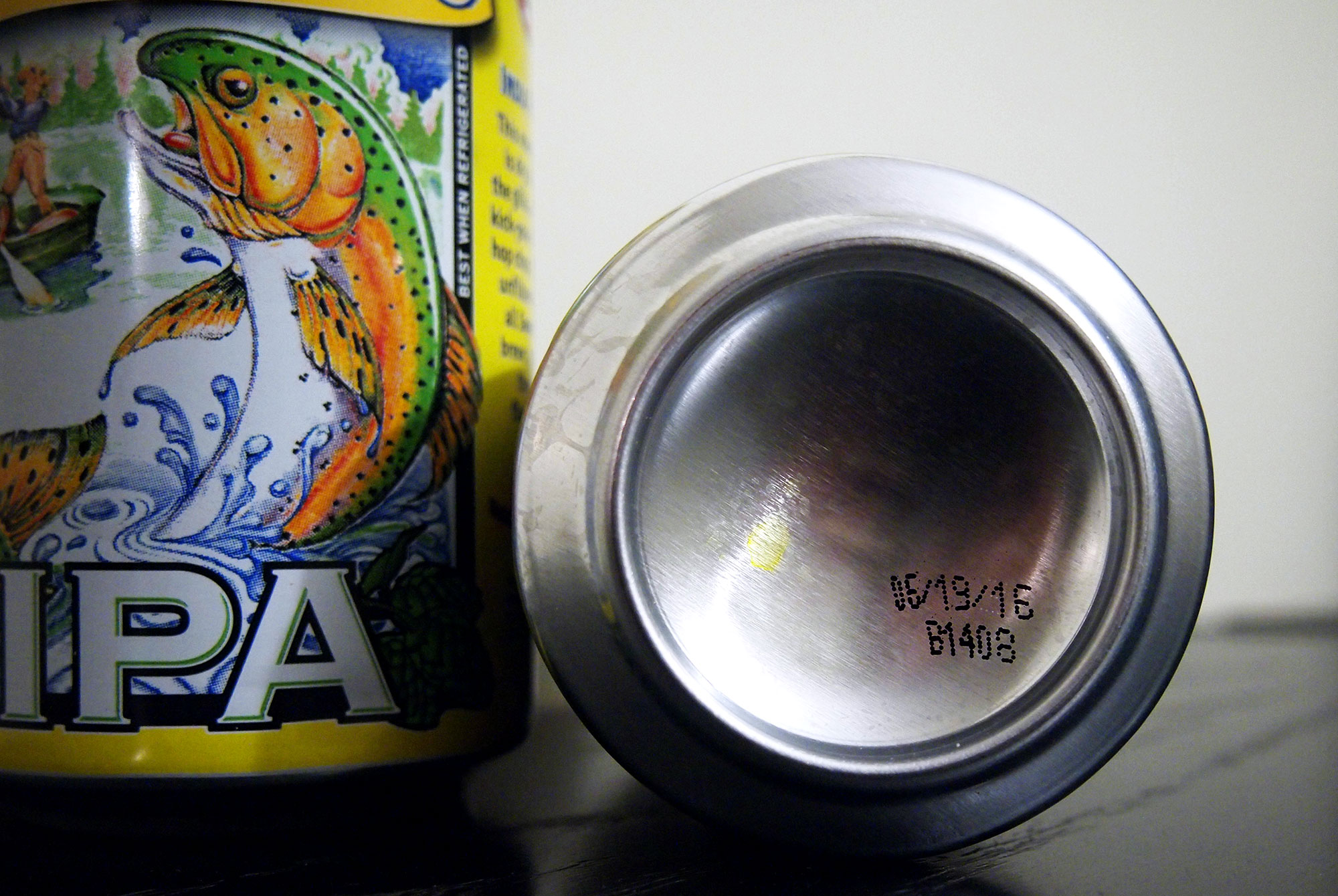 Is age just a number? Not when it comes to aromatically hoppy beers. Unlike unpasteurized Brettanomyces ales or imperial stouts, hop-driven beers degrade quickly, losing their delicate hop aromas. But with some breweries preferring best-by dates, others choosing born-on dates, and some without any date whatsoever, there's a serious lack of industry standards when it comes to helping the consumer understand freshness.
When it comes to slapping a date on the beer, Mitch Steele, former longtime brewmaster at Stone Brewing, says "if you're going to put your beer in a package, you need to do it," especially with India pale ales. But is it better to have a born-on or best-by date?
"My preference would be to have both," says Steele, who before Stone was brewing with Anheuser Busch, producing hoppy beers that were way ahead of their time. (Christmas Brew, for instance, was made in 1995, and in Steele's own words had a "balanced and slightly aggressive hop profile, with some late hopping intended to emphasize pine flavors." "To have a package date and an enjoy-by date or a best-by date. Being transparent seems like a good way to go," he says.
Stone, well known for their IPAs, is frequently lauded for its Enjoy By series: a series of hoppy beers where the name is the expiration date. For example, if the beer is named "Enjoy By 12.25.16," the Stone networks of reps, salespeople, and independent distributors focus on selling their entire stock by Christmas.
"That was Greg Koch's idea and I thought it was brilliant," Steele says. "It was a shorter shelf life than any beer we'd ever brewed. But it was a good demonstration of our passion for fresh beer and a good educational tool as well."
While dates slip off cans and bottles entirely, the man who wrote the book on IPAs advocates: if you're brewing hoppy beer, put a date on your package — or better yet, put two.