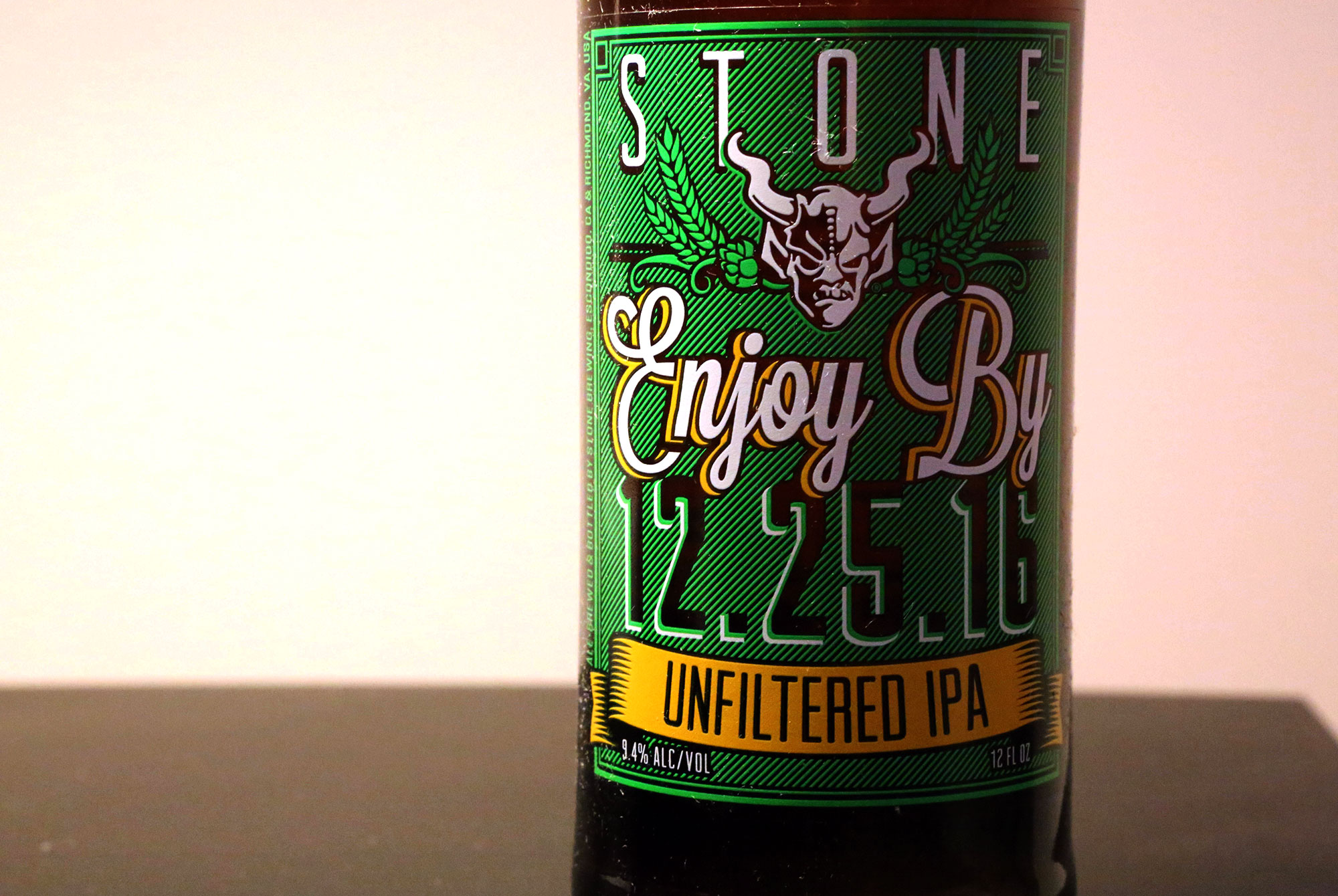 When I assess a beer, I sort it into one of two categories. There are the beers I seek out: the ethereal IPAs and rare sours and collaborative stouts. Then there are those that I grab out of the fridge after a long day of work: my go-to, something I can get easily without much thought.
I've driven hours and across state lines to stand in lines that stretched down the block to buy fresh, super juicy IPAs. But I'm more often in my neighborhood's corner store, where I grab a beer I know will be good and, just as importantly, on the shelf. It's a hybrid of these two categories that I recommend to anyone: Stone Brewing's "Enjoy By" Series. Now almost five years old, the beers represent a perfect blend of coveted and available, able to be bought alongside pretzels and frozen pizza.
What's a Double IPA?
One of Brewing's Tastiest Creations
First on the scene in the '90s, the double or imperial IPA is not literally twice a single IPA. It's an arbitrary term assigned to an IPA — typically 8 or 9 percent ABV — that gets aggressive with its hops. The beer is commonly dry hopped, which means you'll smell pine or tropical fruit as soon as you pop the can, and the taste should stay similar — massive hops overwhelming light malt, with a smooth and dry finish.
The "Enjoy By" series came to be in 2012 after Stone cofounder Greg Koch challenged then brewmaster Mitch Steele to create "the world's most uber-fresh IPA," says Pat Tiernan, Stone's COO. The result was a beer that is most notable for having its expiration date included in its name — Stone "Enjoy By" 12.25.16 Unfiltered IPA, for instance. The release became an instant success, spawning repeat batches and a handful of different versions. During 2016, the Enjoy By series (including the Tangerine, Black, and Unfiltered variations) was released 11 times, with each batch heading to a different geographic market, typically consisting of roughly a dozen states.
"There is no beer or program like it in the market."
Because Stone prints a conservative 37 day expiration date straight on the bottle (hence the name of the series), they've been able to maintain the juicy taste and floral, citrus aromas that often dissipate when an IPA has been sitting on store shelves for months. This is no small feat. "The logistics of this beer are a herculean effort in every release," said Tiernan. "As soon as the beer leaves the bright tank the clock starts; our brewers, packagers, logistics, and sales team with our distribution and retail partners go into action to get a beer onto shelves or draft within a day to a few. There is no beer like it in the market."
Frankly, no brewery with Stone's distribution has been able to solve the freshness problem with such success. (Last year, Sam Adams released Rebel Raw in select cities with an even shorter shelf life than Enjoy By, but with less reliable releases and to less acclaim.) And with Stone's national distribution meaning the brand is available in all but seven states, the traveling Enjoy By series is almost guaranteed to show up in every hop head's favorite craft beer store.
Sometimes you just want to hit the corner store and come back with a winner. And with that in mind, Enjoy By is one of the best IPAs in the country.