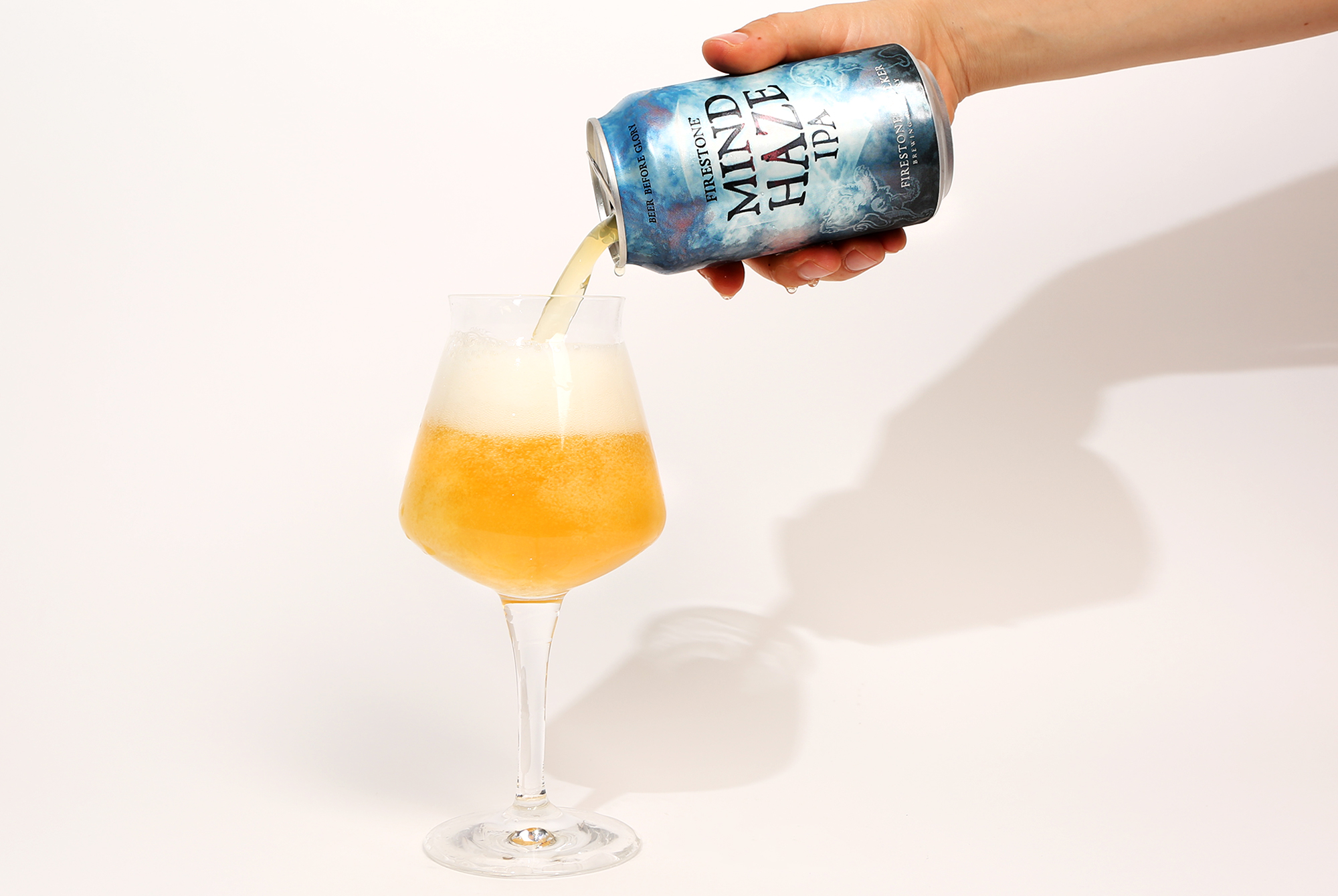 Photography by John A. Paradiso
Editor's Note:
This article is part of a series of reviews on readily available hazy IPAs from some of the biggest craft breweries in the country.
Most craft breweries dabbling in the New England IPA release their hazy, hoppy brews directly from their taproom. Meaning, if you want to get your hands on some of the top-rated hazy IPAs, you'll likely need to travel to the brewery, wait on line, and consume them as quickly as possible. But that's not the case with Mind Haze, a hazy IPA from Firestone Walker in California.
Traditionally, most hyper-local IPAs aren't considered "shelf-stable"; i.e., those juicy, mimosa-like fruit flavors will fade as the sixteen-ounce cans sit on a shelf. However, as bigger, more established breweries try their hands at hazy IPAs and ship them across the country to *gasp* sit on bottle shop shelves, they've figured out ways to make the haze last longer. Such is the beauty of Firestone Walker Mind Haze.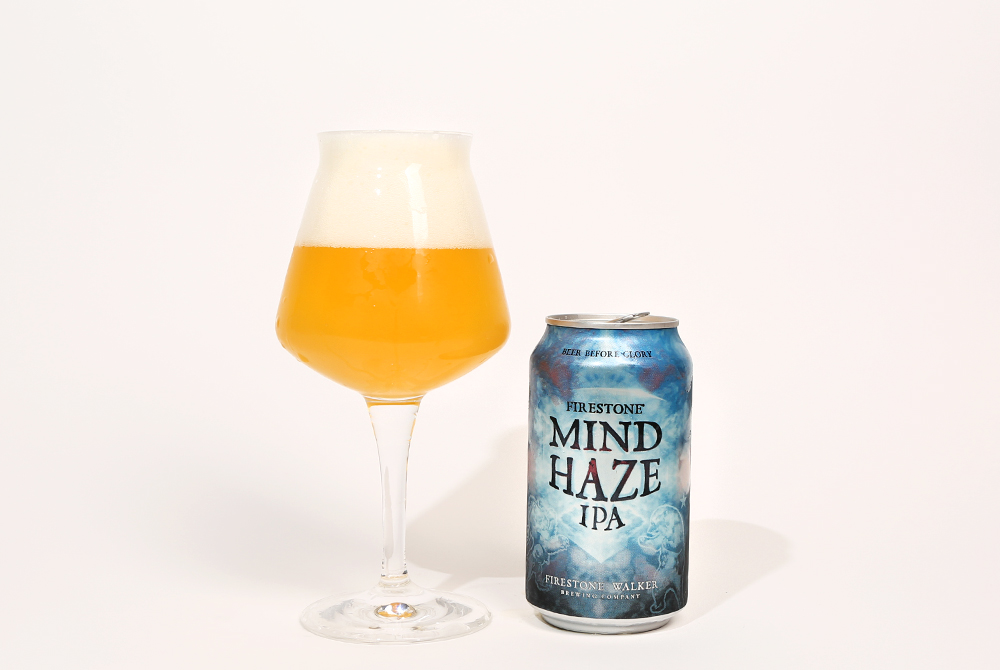 Mind Haze at a glance:
Mind Haze is a 6.2% hazy IPA brewed by Firestone Walker based in Paso Robles, CA.
This beer is hopped with Mandarina, Cascade in the kettle and dry-hopped with Azacca, El Dorado, Mosaic, Chinook, Cashmere, Callista, and Idaho 7.
Mind Haze is brewed with Two Row, Wheat, Munich, Torrified Wheat, Blonde Roast Oat, and Oats and is fermented in 100% stainless steel tanks.
Mind Haze is available throughout the country in 6- and 12-pack 12 oz. cans as well as on draft.
The Story Behind Mind Haze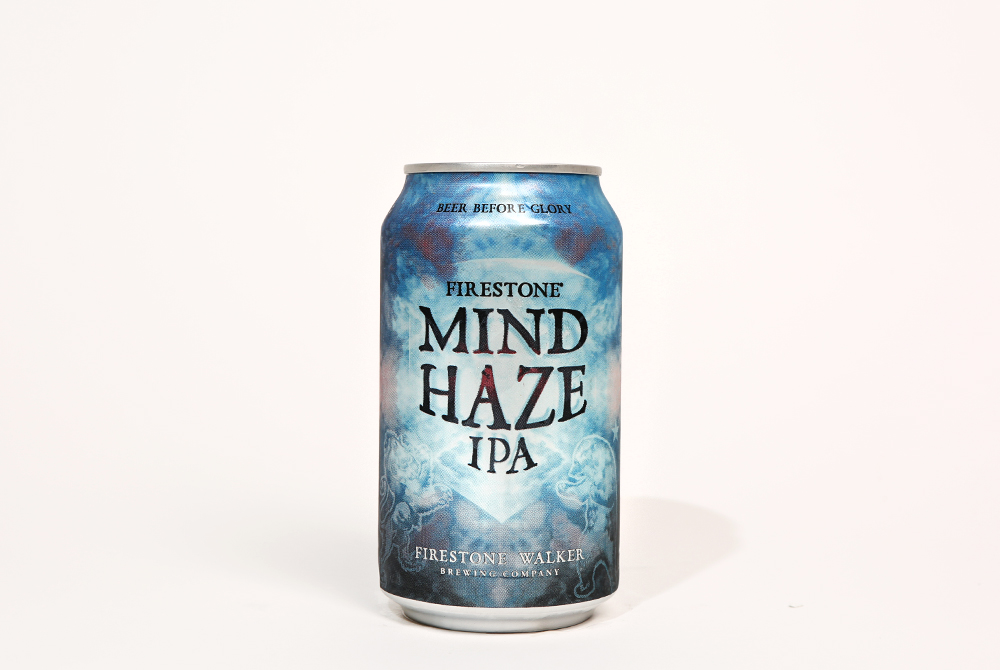 Firestone Walker has traditionally sat in two camps. The Paso Robles brewery garnered praise from critics and casual drinkers alike for easy-drinking beers like Pivo Pils, Lager, and Easy Jack Session IPA, while dedicated craft beer collectors have long been enamored with Firestone Walker's Vintage and Barrelworks Series.
But, as beer drinker's tastes have developed, so has Firestone Walker. The brewery's response to the haze craze of New England IPAs is twofold: Mind Haze and Flyjack. Mind Haze is the more straightforward, heavily hopped, decidedly New England IPA offering. Interestingly, Flyjack was released as a lighter, health-conscious alternative to the higher ABV, higher-calorie Mind Haze.
What Mind Haze tastes like:
Mind Haze pours a dark-ish gold with pure white foam that is prominent before dissipating quickly. Lacing lingers on the ring of the glass. It's hazy but not super opaque–I could still see my finger's silhouette through the glass. And the carbonation is lively and pleasant.
The aroma is a bit subtle at first with lime, tangerine, and candied citrus notes. After a few sniffs, the aroma turns a touch boozy. The mouthfeel felt on the thinner side. But, the flavor is solid. That lime and candied orange is consistent with pineapple popping up, but those flavors faded in time.
The Bottom Line
Mind Haze is very solid. In fact, I'd say it's much better than many hazy IPAs we've had. It nails the aroma of a classic New England IPA and, while not particularly robust in the mouthfeel, it had a good flavor. My biggest criticisms would be in that slightly watery, thin mouthfeel and the lack of depth in flavor. I've described my favorite New England IPAs as balanced–the brewers don't bowl you over with intense flavor and mouthfeel. Mind Haze feels like an over-correction.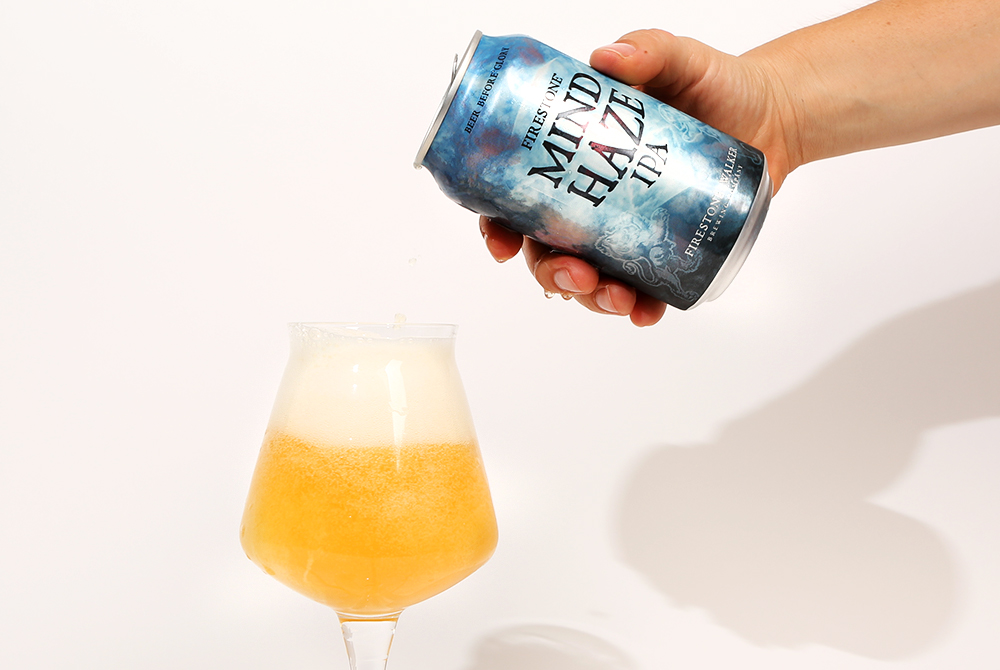 That being said, between trying it fresh and after a month, Mind Haze held up. The flavor was consistent and, unlike more popular hazy IPAs, there wasn't a noticeable drop-off. Plus, Mind Haze is well regarded among beer drinkers. On Beer Advocate it scores an 89/100 and it has a 3.79/5 on Untappd.
Mind Haze is a well-made hazy IPA and is a great accessible option for those new to the style. Other critics have praised Firestone Walker for producing a beer that has the requisite tropical and citrus flavors while still being drinkable. And, I think that's a definite bonus for this beer. I'd also recommend seeking out Flyjack for a similar experience at a lower ABV.
Unless otherwise noted, all of the products featured on Hop Culture are independently chosen by our editorial team. However, Hop Culture may earn a commission from purchases made through affiliate links on the site.
Liked this article? Sign up for our newsletter to get the best craft beer writing on the web delivered straight to your inbox.