For both professionals and consumers alike, the end of the year is a chance to reflect on what we've seen in the past and to think about what's coming next. As beer media, we have a bit of an advantage in terms of predicting 2020 craft beer trends.
For one, we spend the majority of our time focused on craft beer. But more than that, we're actively shaping trends with the stories we tell and proliferate. Although we can't stop a trend with massive momentum, we can help amplify small waves, or quash something that hasn't quite reached its peak. That's both a privilege and a responsibility.
The list below is a highlight of trends we think are coming down the line in 2020. Some, like the indiscriminate use of lactose, are trends we'd like to see die or become refined. Others, like more diversity within the industry, are ones that we lend our full support.
As we prepare for new themes, stories, and challenges of 2020, we thank you for trusting us enough to read our publication, and wish you health, happiness, and terrific beverages in the New Year.
The Top Craft Beer Trends For 2020
Experiential Taprooms
Aesthetically, taprooms have evolved much like the third wave of craft coffee. No one walks into a Starbucks anymore awestruck by the green awning and monochromatic menu boards. In 2019 breweries have transformed their spaces into artfully-designed, perfectly-patterned hangouts replete with quirky knick-knacks and architectural conversation pieces.
Take places like Brewery Bhavana in Raleigh, NC, whose indoor flower market is flanked by a gorgeous restaurant and bar. Or, the newly opened Halfway Crooks (one of our choices for top new breweries in 2019) in Atlanta, GA. This fresh taproom is accented by hi-fi gear, a whole bank of video screens, and sweatshirts that simply read, "Lager, Lager, Lager, Lager."
UPDATE: The world of craft beer has changed overnight. Although we can no longer hang out in taprooms for the foreseeable future we can still continue to buy from our favorite breweries and support their business! Brands like Tavour make it easy. They'll deliver beer from over 650 breweries and counting right to your doorstep.
All you need to do is download the app (Apple or Google Play) to see their current menu, pick the beers you'd love to try, and they'll take care of the rest.
— GLW, Partnerships Manager
Growing Diversity in Craft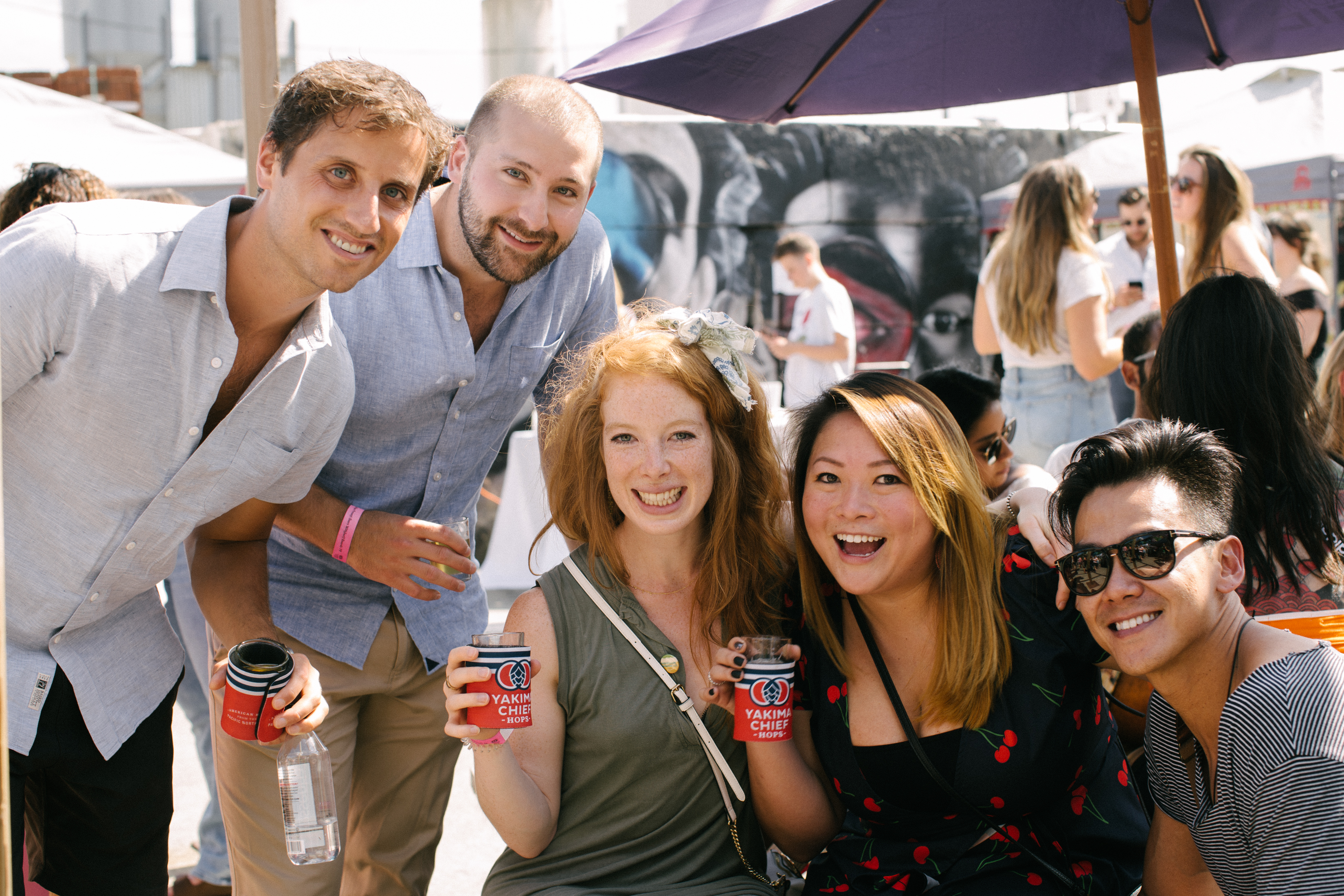 The faces of craft beer are changing –– and the industry couldn't ask for a better revamp. With the return of festivals like Fresh Fest and Beers With(out) Beards in 2019, brewers of all varieties are showing the world they want in.
Growing diversity is a good thing, and we're stoked to be fully on board with this 2020 craft beer trend. Let's see to it that craft brewing continues to become the more inclusive space it needs to be. After all, it's about time everyone got their fair share of the limelight.
— Gray Van Dyke, Editorial Intern
Alternative Beverages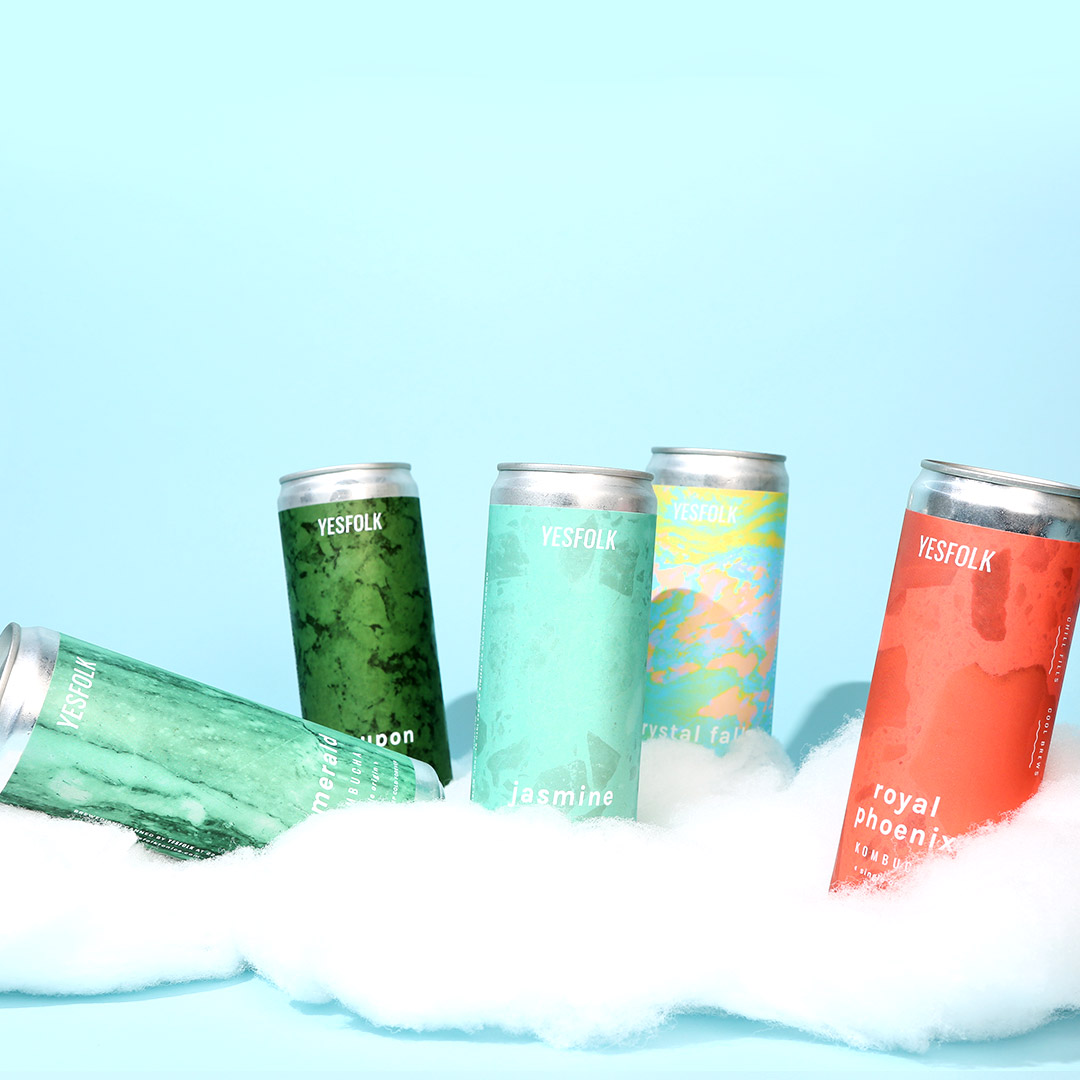 Breweries brewing only beer is a thing of the past. These days the cool kid taprooms fill their taps with excellent beer alongside bubbly hard seltzers, craft coffee beans, fruity kombucha flavors, and most likely, a few non-alcoholic or low-cal drinking options. You know what they say, "Variety is the spice of (drinking) life."
Hop Culture has even joined the trend, launching our own Hop Culture Coffee Club that will bring coffee beans from six different breweries such as Night Shift, Hoof Hearted, Trillium, and more all across the country right to your front door. We're also upping our cup of morning Joe with a few unique pieces of coffee gear that we swear by.
Join the Hop Culture Coffee Club
— Grace Lee Weitz, Partnerships Manager
Focus on Craft Malt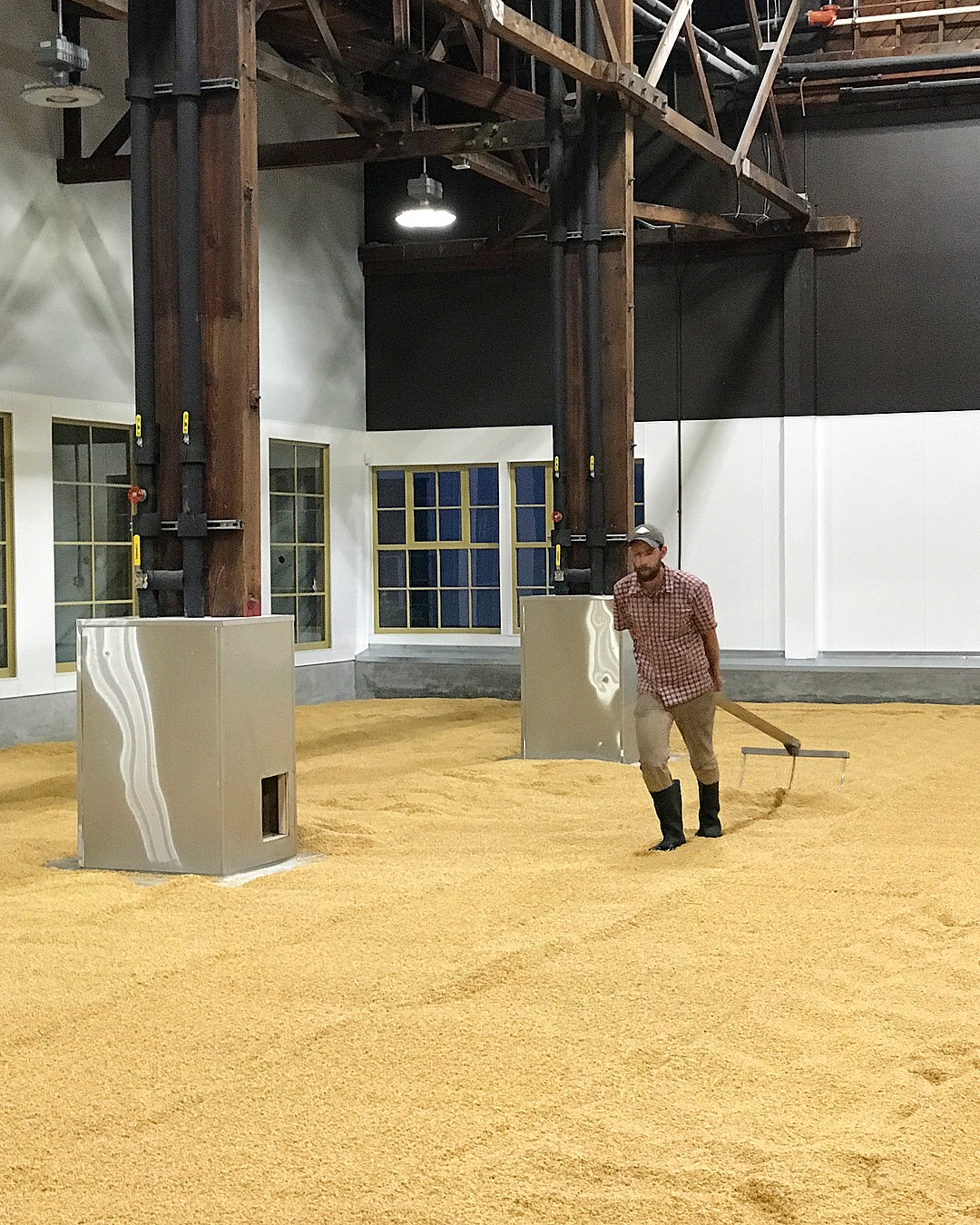 If malt is a potato, then hops are salt. Sure, spices are sexy, but they can't stand by themselves. That's what more and more brewers are starting to realize, especially as the industry matures and brewers find themselves with the time, energy, and resources to focus on the sourcing of ALL their raw ingredients — not just the little green ones that have historically stolen the spotlight. In 2020, expect more American farmers to increase their malt production, and prepare for the arrival of new maltsters who cater specifically to craft.
— Kenny Gould, Founder
Continuation of Lactose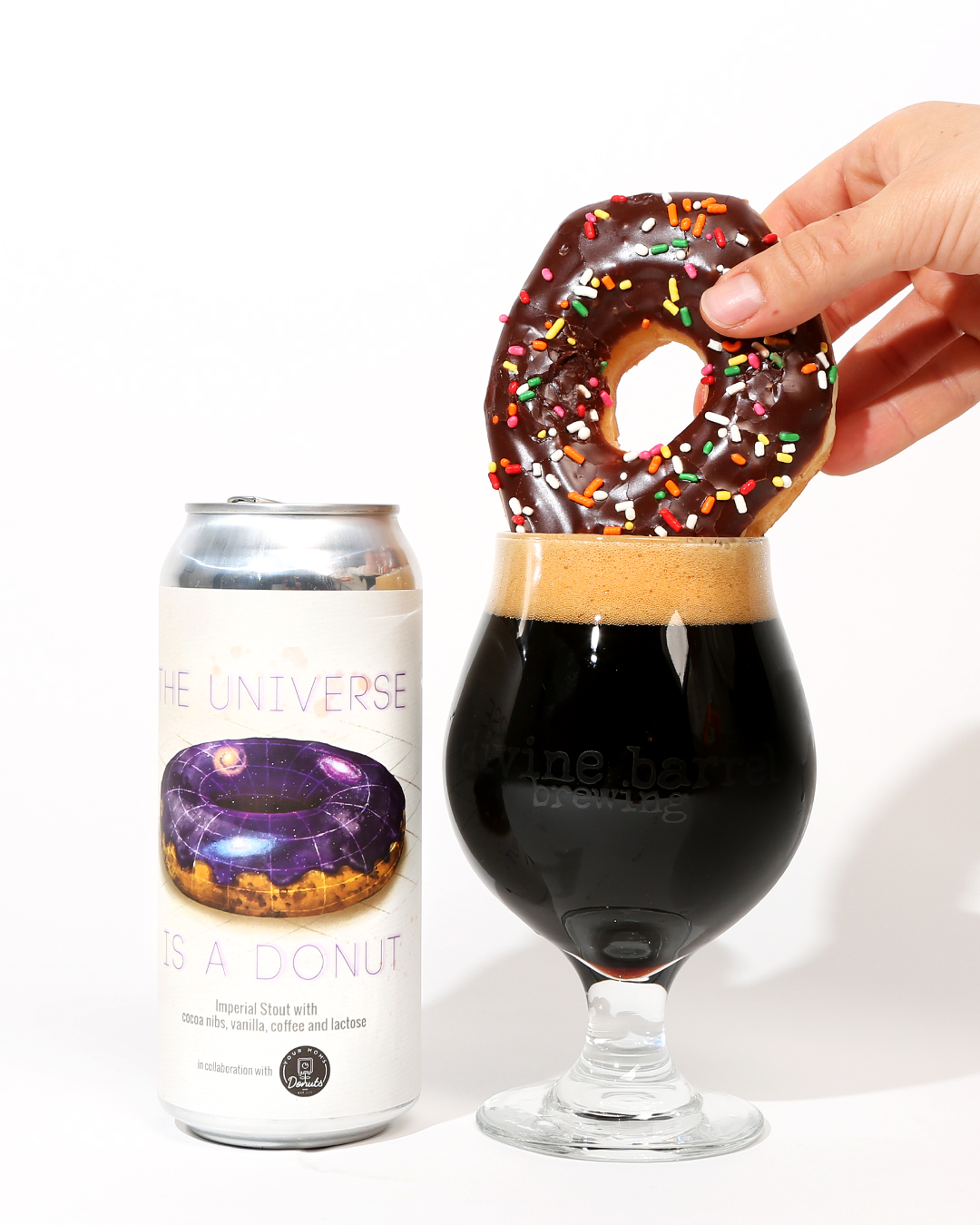 Though we expected (and not-so-secretly hoped) for 2019 to bring lactose brewing a swift and milky death, we are seeing it featured in beers now more than ever before. It seems that on any given day we're shooting photos, there's a different offering looking to capitalize on the novelty –– often with mixed results. Some still have us wishing for lactose to go the way of the dab, but others have been admittedly more successful (cheers, Commonwealth, Divine Barrel, and Humble Sea).
We've found that lactose tends to work best when it complements milder fruit flavors in a sour or plays a background note in a stout, but that's also a slippery slope that can get yogurt-ey, fast. Having proved us wrong in 2019, will lactose stick around for more? Who's to say what 2020 has in store for it? Let's just hope brewers don't get too nostalgic about the bygone era of Trix Yogurt.
Want to see what all the fuss is about lactose? Brew a Milkshake IPA for yourself at home!
— GVD, Editorial Intern
Fresh Hop Beers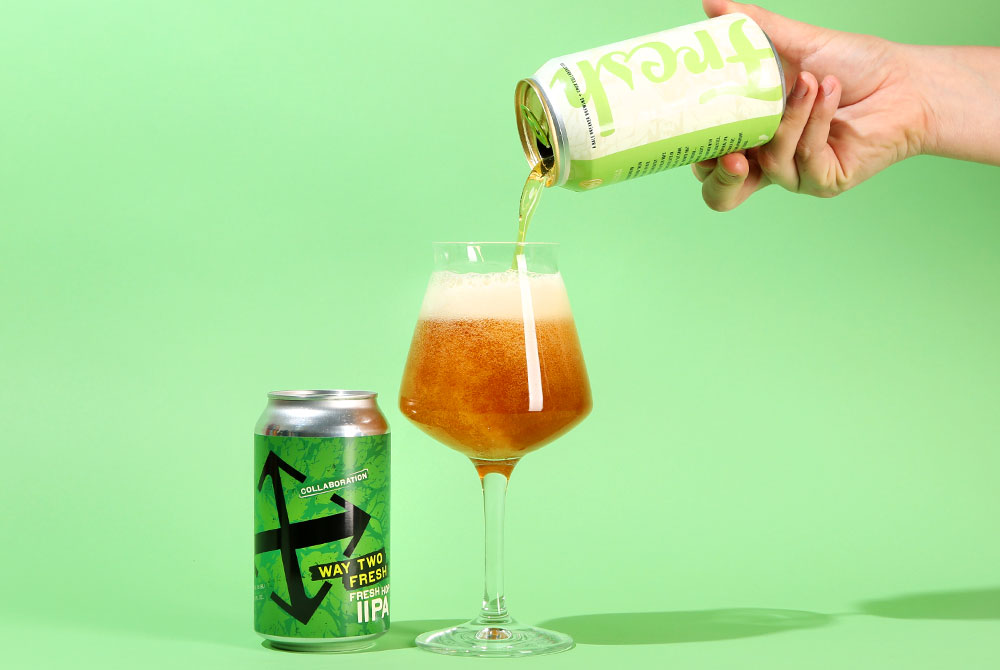 It's true that good, well-made hoppy beers have a way of communicating freshness. It's also true that as of 2018, U.S. hop acreage has increased almost 80 percent since 2012, and production by 77 percent. What do these big scary statistics mean? Greater direct access to hops for breweries, which means intrepid, fast-working brewers can, in theory, knock out more fresh hop beers.
Ever had Sierra Nevada's Celebration Ale? If not, give it a whirl, and you'll know how good fresh hop beers can be, and you'll want to taste more. Outfits like Foam Brewers have released local fresh hop beers in cans, for instance, to raves. Expect breweries fortunate enough to be in proximity to hop farms to follow suit.
— Andy Crump, Contributor
Rosé Beers
It's easy to dismiss "yes way, rosé" as last year's White Claw — that thing you can easily make fun of that everyone around you including your little brother is drinking. As far as breweries go, however, we think rosé is going to be a 2020 craft beer trend. Quite a few have made their own takes on the pink wine. While most have seemed like an easy way to get your friend who only drinks hefes to have more variety, rosé has gone from a trend to a stalwart.
Green Man Brewery currently has a Persian Dry Rosé on tap that's so crisp, you think you're actually drinking wine. Firestone Walker Brewing Company's Rosalie is a beer-wine hybrid co-fermented with Chardonnay and other grape wine varietals that come from vineyards near the Central California brewery. This isn't just about making beer pink. Rather, it's about playing with the concept of working with wine while still making a true beer. Expect more experimentation that will surely confuse your tongue in the coming year.
— Emily Krauser, Contributor
Hard Seltzer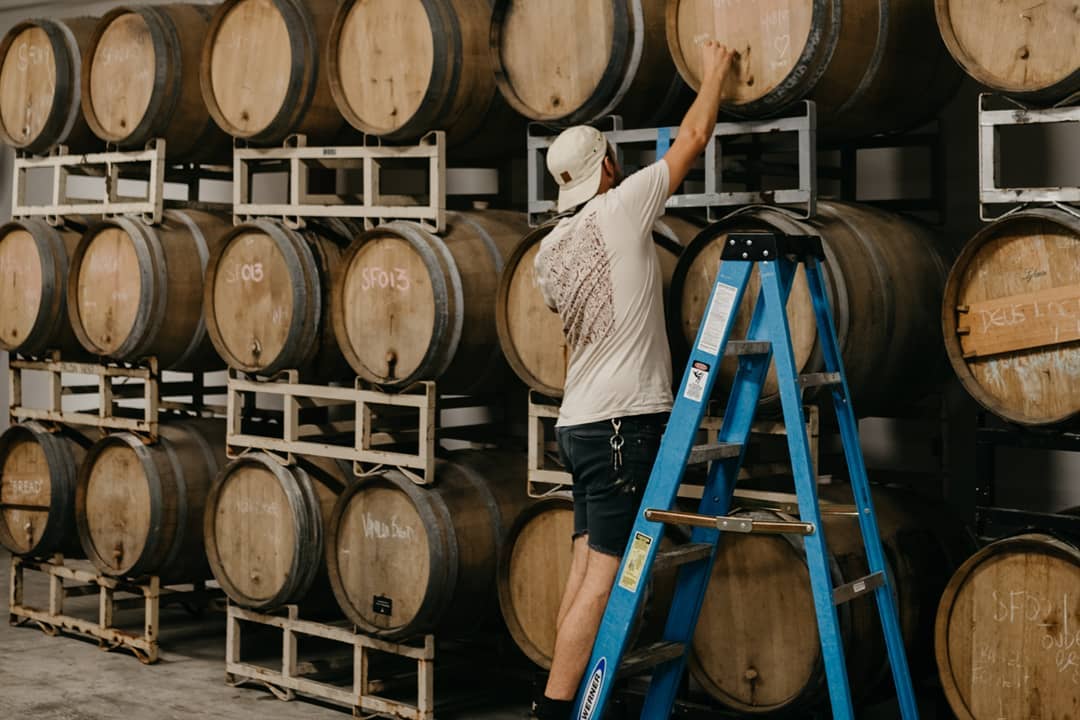 For some reason, the most ridiculously controversial topic in the craft beer landscape has been alcoholic carbonated water. The most critical voices seem to feel that hard seltzer is effeminate with brands marketing to folks looking for a less caloric beverage. (And, to be fair, the calorie counts on your favorite fruited sour are most likely through the roof.) And many worry that craft breweries are simply attempting to cash in on the craze.
But, breweries are businesses. If folks are buying, you can bet they'll be making more seltzer. We've seen several artful attempts at the style with a fantastic and adorable hard cider seltzer from Shacksbury and a wine barrel-aged non-alcoholic seltzer from Hudson Valley that was damn tasty and refreshing. I for one, happen to love plain old non-alcoholic seltzer and, while I don't find myself reaching for hard seltzer, that hard cider seltzer (and the Wood Water from Hudson Valley) were among my favorite beverages of the year.
The category of hard seltzer has gained significant economic importance for brands. We're just on the cusp of the hard seltzer boom and we expect to see it continue to stay front of mind for those in the industry. But, more importantly, we expect more craft breweries to dabble in the style. And, while there very well may be cash grabs galore, the true innovators (i.e. Hudson Valley, Shacksbury, etc.) will craft unique and well-made products.
— John A. Paradiso, Managing Editor
Lagers rising in esteem
Once upon a summer house party, my mother rooted around in my fridge for beer and came up empty despite shelves lined with IPAs. "Do you have any beer that's actually beer?" she asked. I did not. But fast forward a few years and while IPAs ranging from "refined" to "bonkers" remain king, smooth, crispy lagers are catching their due.
Maybe the IPA's dominance is winding down. Perhaps people new to craft beer need alternatives to wacky double dry-hopped brews. Or that no one can drink IPA all the time and there are, in fact, occasions where straightforward frosty suds are all a beer enthusiast needs.
Most likely, we think, is that the most talented lager brewers (Suarez, Live Oak, pFriem, Threes, etc.) have garnered passionate followings and folks are eager for their lagers. Whatever the case may be, expect to see lagers continue climbing the popularity ladder among beer styles and earn greater esteem among craft beer fans and even homebrewers. Learn how to make your own favorite lager at home.
Buy Now Brewer's Best Kolsch Homebrewing Kit: $38.49
Buy Now Brewer's Best American Light Homebrewing Kit: $36.85
— AC, Contributor
Hazy IPAs, Dessert Stouts, and Fruited Sours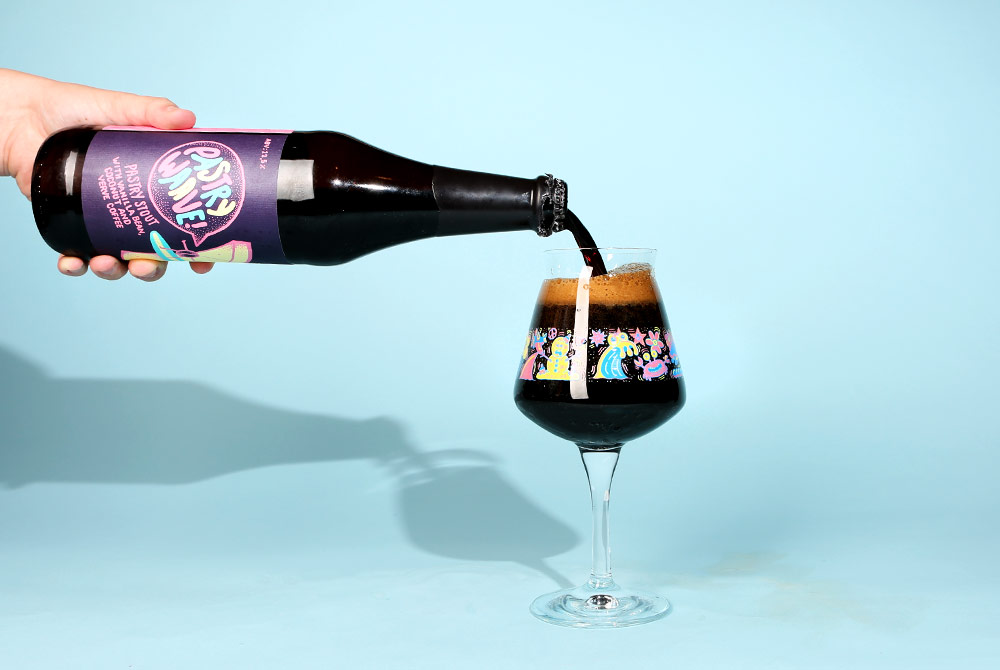 While 2016, 2017, and even 2018 were dominated by the hazy IPA, two more styles have joined the party. The IPA hasn't gone anywhere, but consumer tastes have shifted to accommodate sweet sours and rich stouts. The industry has taken notice. Like 'em or hate 'em, the savviest businesspeople dabble in all three, because that's what sells and cash is king baby.
— KG, Founder
Liked this article? Sign up for our newsletter to get the best craft beer writing on the web delivered straight to your inbox.