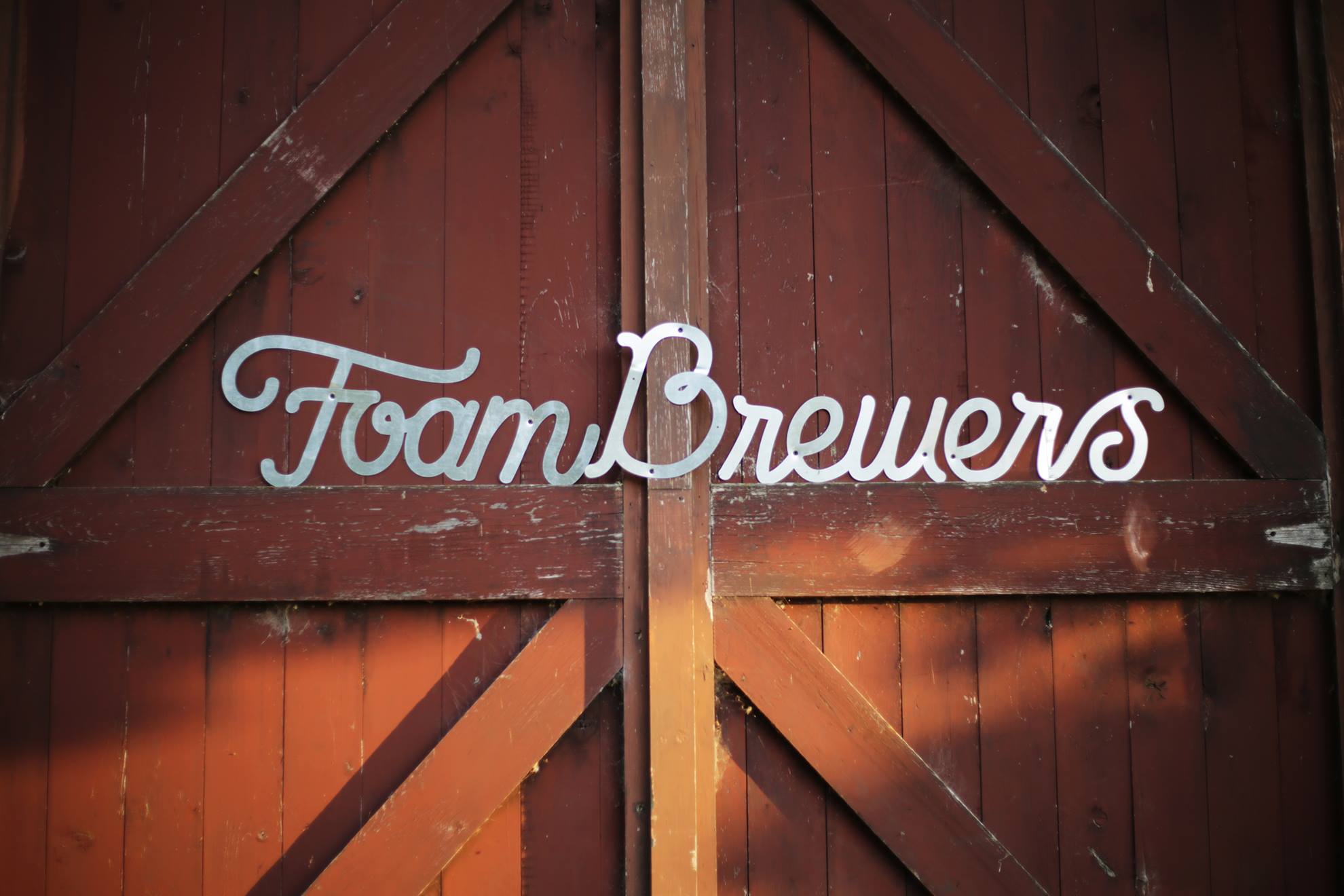 Photo courtesy of Foam Brewers
Beer comprises all manner of living organisms, from acids to oils to yeast, but isn't itself a living organism. And yet, at the same time, beer is very much alive. "It changes over time," opines Bob Grim, head brewer at Burlington, Vermont's Foam Brewers. "Even if it's a fad, it does eventually lead to something else down the road."
For the gang at Foam, who weren't content to rest on their laurels after being named one of the best new brewers by RateBeer in 2017, "something else" translates to roughly 350 unique recipes brewed in 3 years of operation, a truly Herculean feat of brewing that'd probably make the son of Zeus do a double-take. Trends come and go; consumer tastes are a moving target. Some people can drink IPAs or fruited sours all day long. Others can't.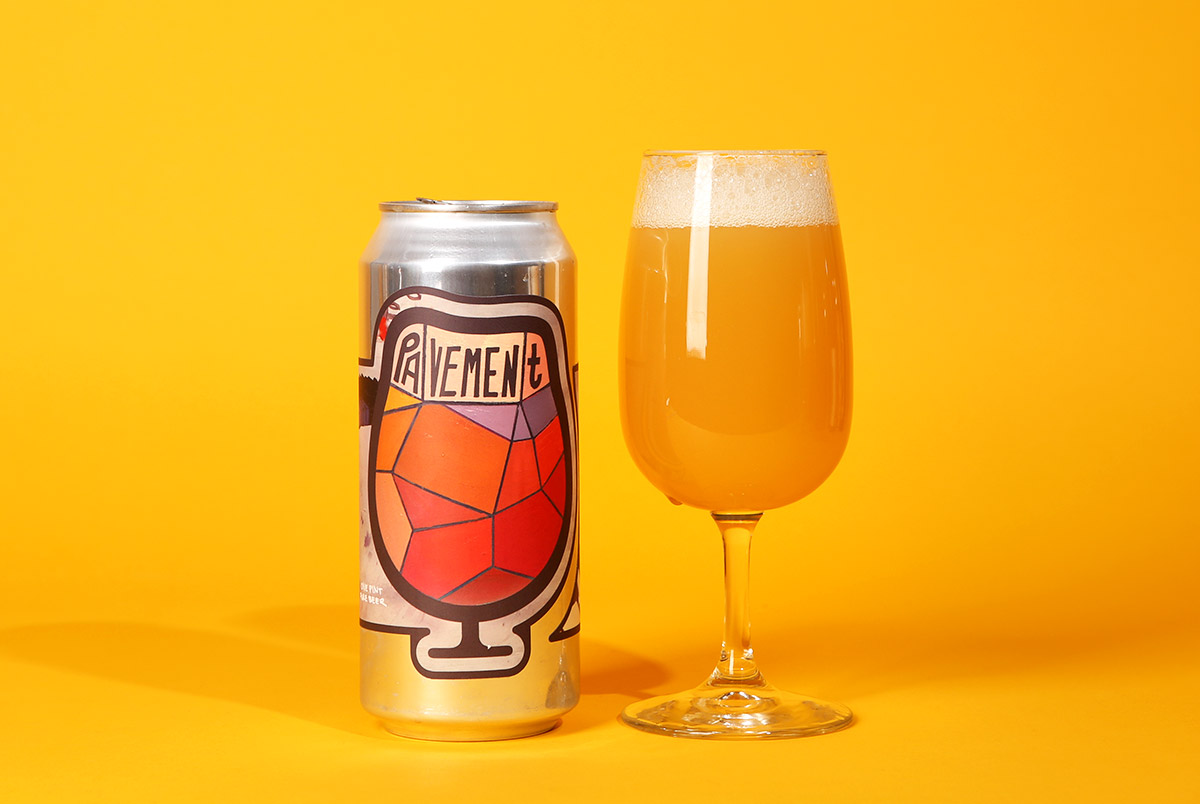 On the other side of the tap, some brewers are content making whatever's in vogue. Others want to experiment or at least switch it up and keep their rotations fresh. Foam takes freshness seriously and defines it holistically. Their beer, for instance, is fresh, much as the sky is blue, the sun is hot, and water is wet. But the space where they serve and sell their beer–in cans and on draught–also gets freshened up over the course of any given day of the week.
Picture a taproom that can, with the right amount of enterprise, turn into a comedy club or a stage for indie rock shows, serving patrons ranging in age from 20 to 50 something. That's Foam. That's fun. Beer, after all, is supposed to be fun, because otherwise, what's the point? "Especially in a setting like this," says Grim. "This is where we sell the beer. So if it's not fun and exciting, you're not going to come here." That's where John Farmer, Foam's Creative Director (and, along with Grim, one of its co-owners), comes in; it's his job to cultivate the taproom space and arrange beer-complementary events for patrons' entertainment. "We try to create just the right amount of control here to present things the way we want," Farmer explains, "but I constantly see how people are consuming and enjoying the beer and the music and the art, and then reacting to that."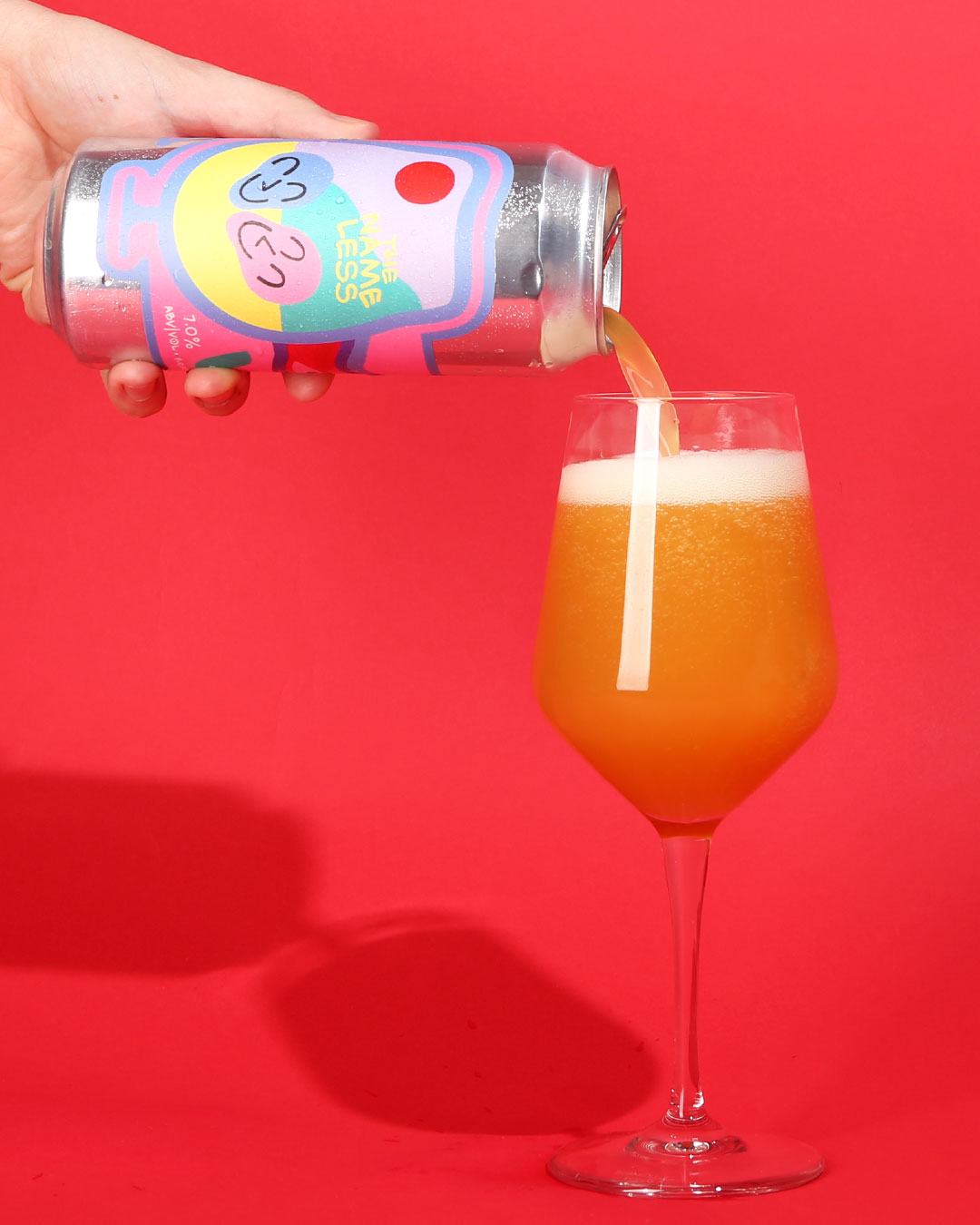 The observational approach and curating philosophy reflect Foam as a destination, but more significantly they shape the team's outlook on brewing. Making beer doesn't have to mean sticking to rigid production schedules for the purpose of consistency. For Foam specifically, production can, and maybe even should, be unfixed; that's where creativity thrives. "Brewers are naturally creative people, I think," says Grim. "We want to make exciting new things, challenge ourselves when we can, and push the envelope on what beer is." As important as it is for Foam's waterfront taproom to offer new experiences for guests on a day to day basis, it's essential that their brewers have new experiences of their own, too.
Nothing's more debilitating to a creative mind than monotony, the word Grim uses as a qualifier for rote, standardized brewing processes. Doing the same things over and over would be a king bummer. But Foam makes a point of not repeating the same recipes, or, when they do, repeating the ones they know work best in cans, or repeating versions of old recipes to build off of them. "Doing these new beers creates excitement to come into work and create something new," Grim notes, "new" meaning wet hop nano IPAs best served at long-term drinking sessions, fresh-hopped IPAs and pale ales, sours laced with lactose, and double milk stouts conditioned with hazelnuts and vanilla beans. A week or two from now, that lineup will change; there'll be new new beers available on tap as well as to go. A week after that, the cycle continues. (And yes, Foam does produce hazy IPAs and other on-trend beers alongside less sexy styles a'la farmhouse ales and pilsners; at the same time, each hazy IPA feels distinct from others on the menu or others served in the past, which just underscores their knack for making excellent beer without cribbing from themselves.)
To an outsider's ear, that cycle sounds intimidating verging on burdensome; think of the writers' room on Fox's Bob's Burgers, coming up with new punny names for storefronts and rat vans and novelty burgers with every single passing episode, and you have a good idea of what Foam goes through concocting new beer recipes on a routine basis. But the relative difficulty of maintaining that routine is a matter of perspective.
"It's all the way that you look at it," says Farmer. Look at the routine as a burden, and then inevitably it becomes a burden, in other words. It's a self-fulfilling prophecy. "But if you look at it as an opportunity, then you get excited about it," he adds. "Then, whether you're creating new beer or coming up with new names or working with new artists for your labels, it's throughout the entire brewery. It gets you excited."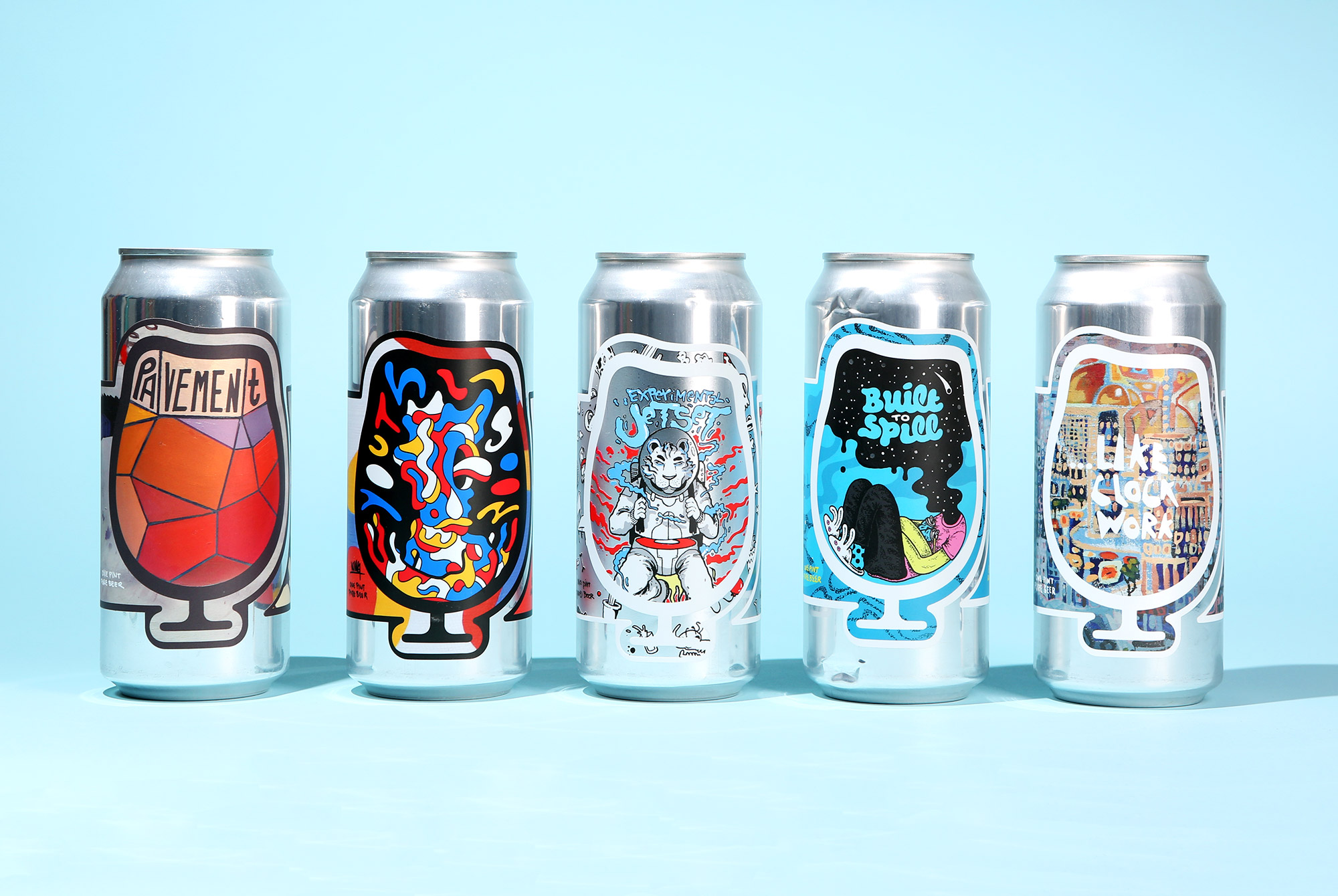 That's not to say Farmer, Grim, and the rest of the Foam squad feel no pressure to find that all-important newness through applied brewing techniques, bandied beer styles, or the relationships they build with artists for giving the brewery its character. Instead of selecting one artist to handle the brand's visual identity, Farmer works with a rotating series of artists to craft new, eye-catching labels for their cans. Instead of sticking to a few flagships and iterating off of them, Grim challenges himself and the brew team to craft new beers on a near-weekly basis. Perspective or no, the demands of their own imaginations, not to mention the demands of a thirsty consumer base, can take a toll.
"If you're constantly trying to one-up yourself, or if you do something that has a really positive response and then you try to double down on it, that's where it gets really easy to get caught up in that sense of, 'Oh God, I always have to be up here, and then up here, and then up here,'" Farmer admits. Brewing great beer is the goal, but great beer breeds expectations for customers and for brewers. The more successful one beer is, the higher the stakes are for the next beer—and so begins another cycle Foam strives to avoid falling prey to. Again, perspective rules over all.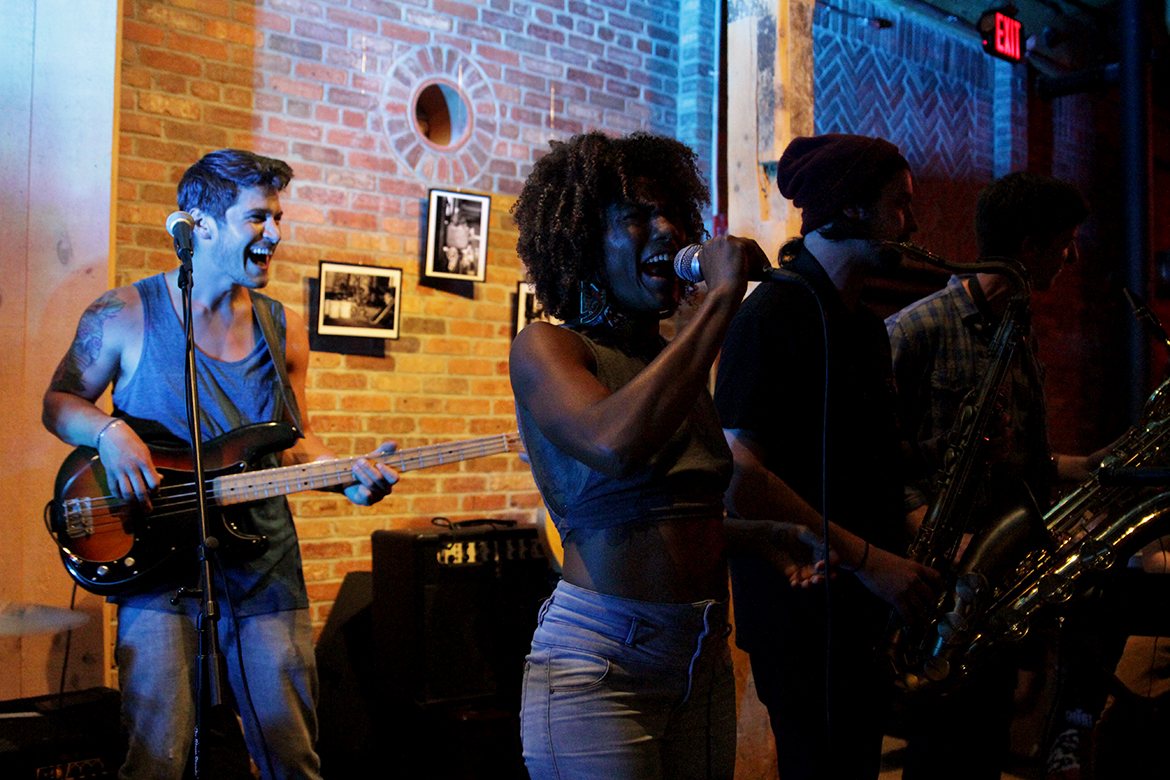 "You can have these moments of a lot of innovation at once, but that doesn't mean that every week you have to be doing something wild," Farmer points out. "You can also look at ways to improve or change or do something different." Foam's outlook is positive and forward-facing, but even a positive attitude requires self-awareness; that doubling down Farmer refers to, for instance, often arises in Instagram photoshoots. Crazy, out-there shoots naturally lend themselves to that aforementioned one-upmanship. "Then you're toeing the line of gimmick," says Grim, for whom the thin line between gimmickry and innovation lies in "how we feel about it." "If it feels right, then it's not inauthentic," he says. "Even if it's maybe not the right thing, at least we felt like it was in the moment."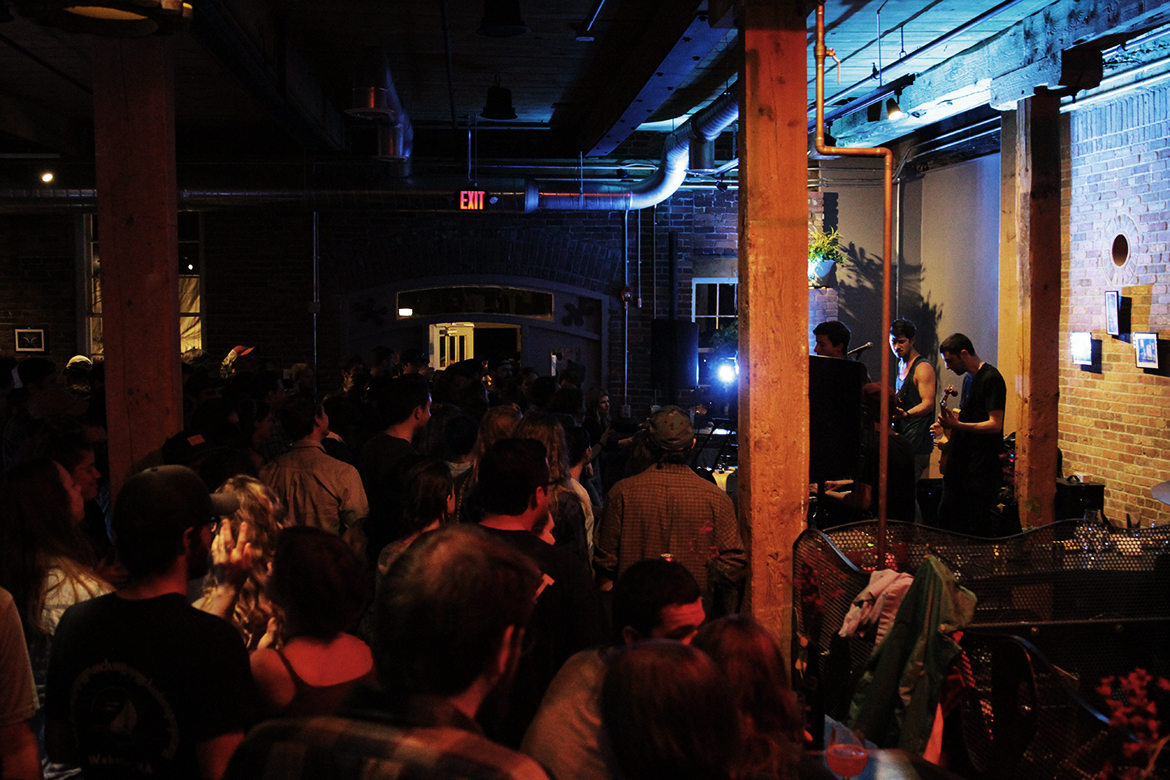 Staying true to self is central to Foam's identity among Vermont's seemingly endless coterie of top-class breweries: The aesthetic extends from the beer to the taproom as a community center where Burlington locals and tourists alike gather around for drinks, and as a venue where beer meets art. The brewery itself is the product of art upon art upon art, a confluence of artists doing metalwork, lighting, painting, or crafting hop chandeliers; it's not by accident that the folks at Foam consider themselves artists in their own right, or that Grim does indeed see beer as "a living thing," whether it's an actual organism or not. Brewers brew beer. Beer comes and goes. But Foam's identity progresses with the beer, and with their community, and that's how the brewery endures.
Liked this article? Sign up for our newsletter to get the best craft beer writing on the web delivered straight to your inbox.