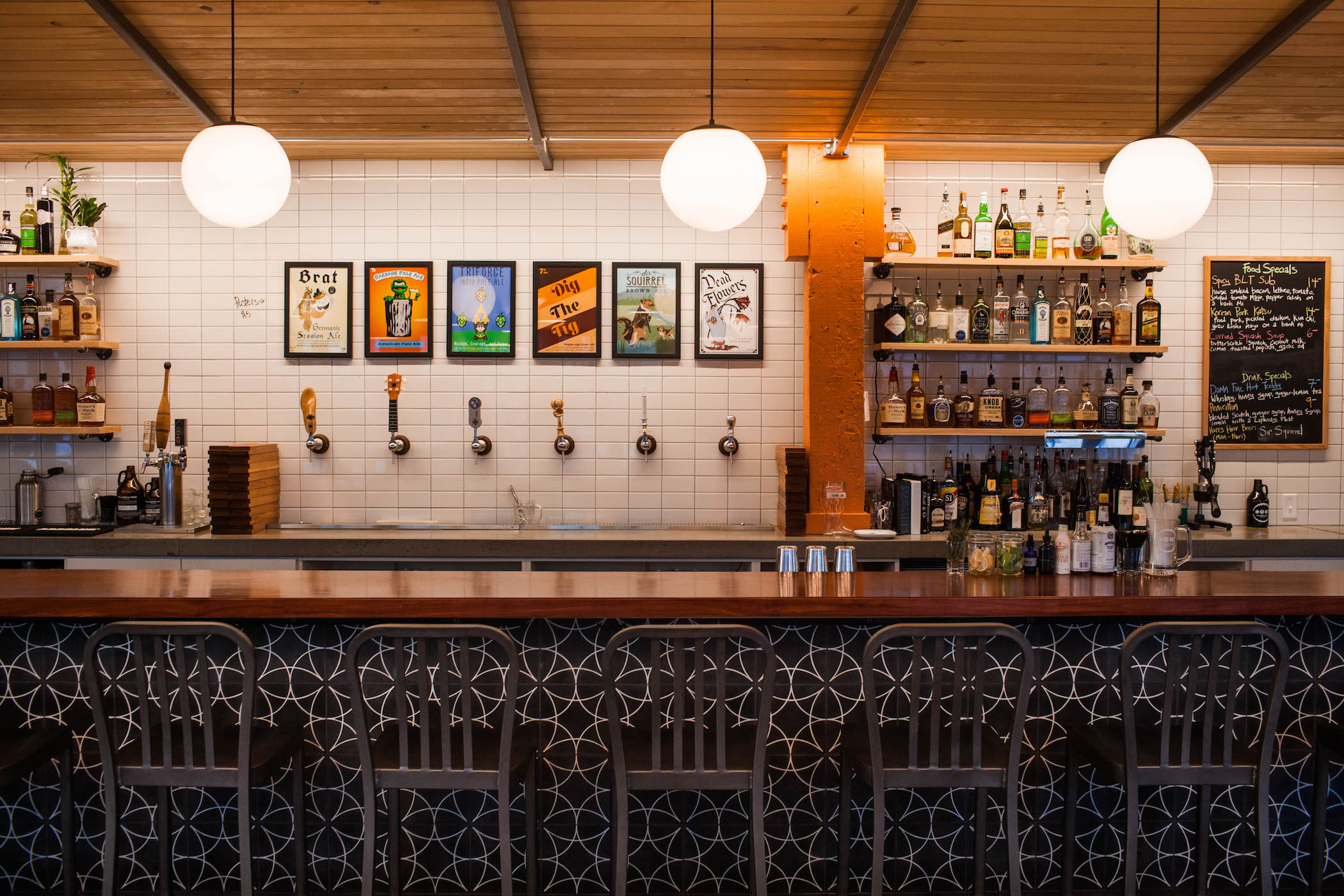 Photography by Foulmouthed Brewing
You'd be lucky to drink the same beer twice at Foulmouthed Brewing. Not because the South Portland, Maine, brewpub has too many taps — in fact, it only has six. But rather, out of the brewery's entire catalog, not one beer is considered a flagship offering.
In today's golden era of craft beer, that stance might seem ill-advised. Most breweries tend to ground their roster with at least one core beer, whether it be a pale ale (Sierra Nevada), barrel-aged stout (New Holland), or some sort of IPA (most everyone else). Those flagship beers anchor the brand, carrying with them a promise of consistency, quality, and frequent availability.
But while brainstorming a business model, Foulmouthed owners Julia and Craig Dilger saw an opportunity to get a little creative with their beer lineup. Now, around nine months after opening at 15 Ocean St., they still have yet to champion any beer as a core offering — and don't plan to, at least for now. Instead, the brewpub has cranked out around 48 unique beers, ranging from the Iron Goddess wheat saison with tea and honey, to a vanilla cream stout.
"We love the creativity of being able to continually try new things," Craig told me. "It makes us feel much less like a beer factory that's just churning out the same widget over and over again."
That doesn't mean the seven-barrel brewery is without consistency, though. The team have occasionally brought back beers that have been a hit with customers, often times with slightly tweaked recipes. They also make sure their draft lineup always offers different styles and flavor profiles, which they hope takes some slack off this model.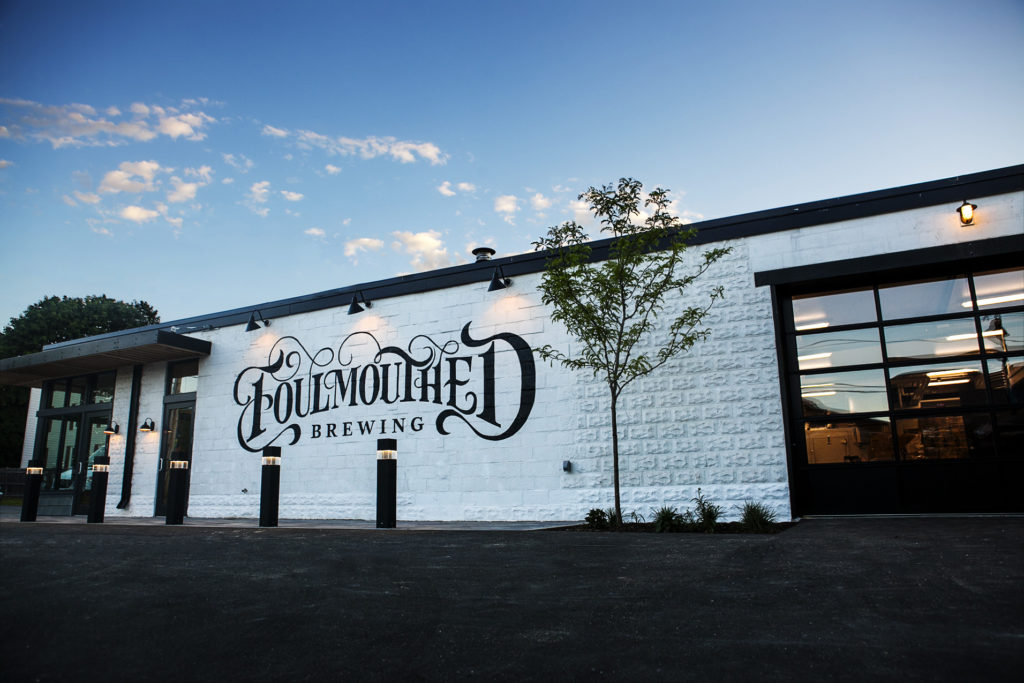 "We've done [our Iron Goddess saison] three times, with the third one coming out in just a couple of weeks," Dilger said. "That beer repeats, and is consistent when it comes out, but it's not coming out on any kind of schedule."
There aren't many breweries actively avoiding flagships like Foulmouthed is, at least not in the Northeast. Farther west, Scratch Brewing Co. in Ava, Illinois, holds a similar philosophy for its foraged, hyper-local beers.
Breweries embracing this mantra are in scarce company, though, because there are challenges. Foregoing stability for an ever-changing lineup can force regulars to constantly keep tabs on breweries to find out what's available for the day. And unless newer customers are aware of this approach, they might be disappointed to find a completely different draft list upon subsequent visits.
As Dilger notes, it also complicates distribution and local draft accounts.
People are generally asking, 'Can I always get your IPA?' And the answer is no.
"We're a brewpub, so 90-odd percent of the beer that we brew is served right over the counter at our own pub, so far," he said. "But as we expand production, picking up more draft accounts is an attractive thing for us, but people are generally asking, 'Can I always get your IPA?' And the answer is no. You can probably get an IPA, but it won't always be the same one."
Right now, Foulmouthed bottles a few of its more out-there offerings, including some Belgian styles and a few Brett-focused beers. The team also hopes to start canning before too long. Yet if those efforts ramp up, the brewery could be at an impasse with its no-flagships mentality.
"There's some likelihood that market forces are going to push us toward at least being more consistent, if not constantly consistent, with a couple of our beers," Dilger said. "But we're resisting that as long as we can."
If it does come to that, Dilger is aware of the stigma and expectation that will come with what he chooses as a flagship. Maybe a lager? Or a pale ale? He pondered the possibilities, but admitted he wasn't sure what beer he would want to put on a pedestal like that.
But he's not making any decisions on that front just yet. For the time being, the Foulmouthed crew will continue to brew with the same irregularity they always have. Or, as Dilger puts it: "On a consistently inconsistent basis."