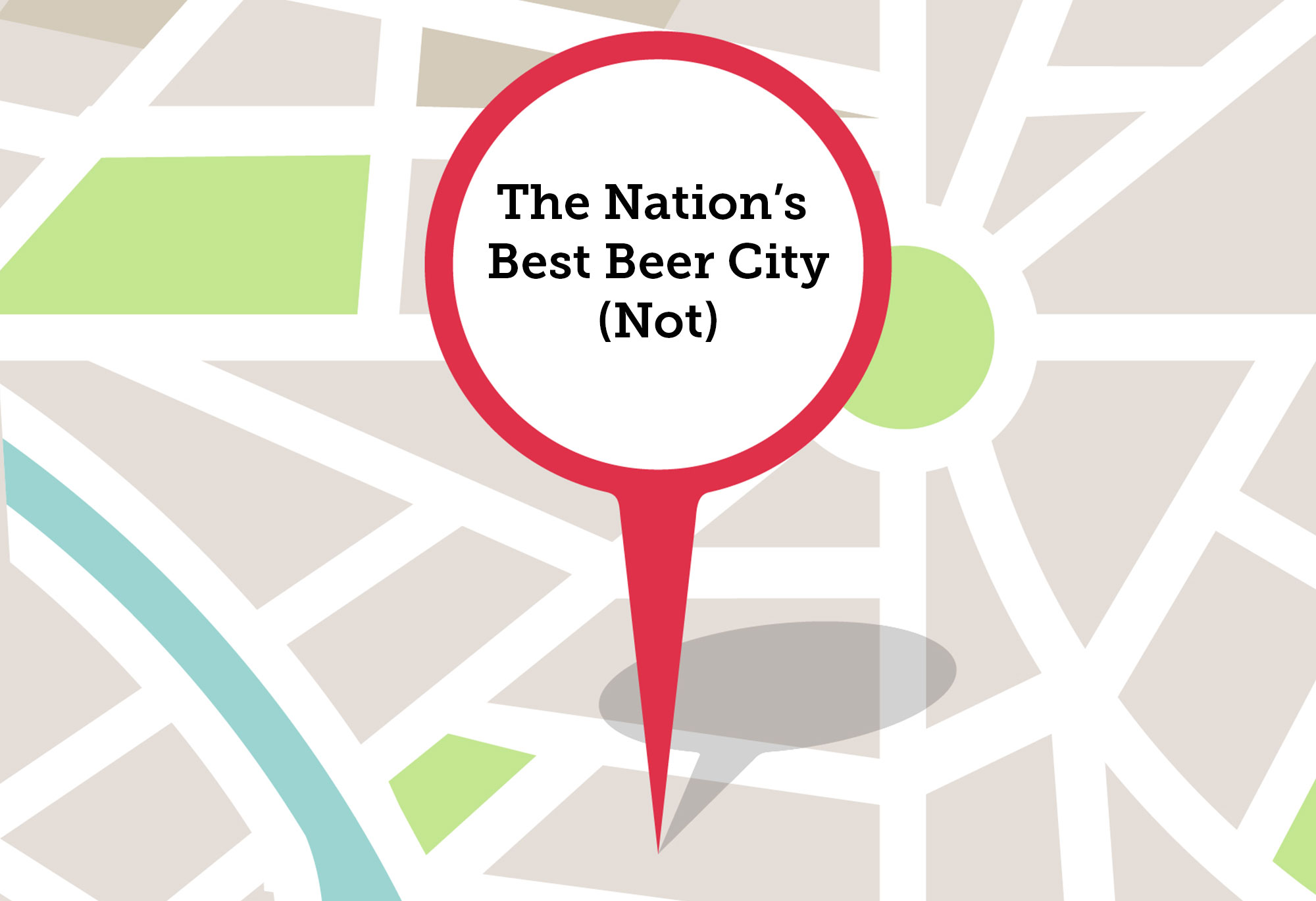 Like many listicles littering the internet these days — 9 Life-Changing Home Cleaning Hacks; The 5 Best Cat-Friendly Bars in New York; The Greatest Restaurants on Planet Earth — lists involving beer, and there are many, need to be taken with a grain of salt.
To wit: Big data company Infogroup has released its picks for the top 10 beer cities in America, based on the concentration of beer-related businesses (retailers and breweries) per 10,000 residents. The top honor goes to Bend, Oregon, with 1.54 beer-related businesses per capita. Boulder, Colorado, Asheville, N.C., Fort Collins, Colorado, and Niles-Benton Harbor, Michigan rounded out the top five cities for concentrated suds.
"Using data to determine the top cities for beer is helpful for both consumers and businesses," said Matt Graves, chief data officer at Infogroup. "Beer lovers can look to this data for recommendations on where to … plan their next vacation."
I totally agree. But craft beer, as we know, is on the rise, accounting for 22 percent of the current U.S. beer market. So while a list like this might be helpful in determining where consumers, or beer-related business, can expect to find the most beer, it says nothing of where they might go about finding the best beer.
In other words, "best" in this sense is a judge of quantity over quality.
And that's fine: Infogroup cops to their methods and purposes outright, going so far as to strip population from their qualifying factors to allow for smaller cities to share some of the spotlight.
But if it's beer you seek for your next vacation, consider asking around a bit further than listicles like this. Because while cities in states like Oregon, Colorado, and Vermont will not disappoint, there many other beer hotbeds you might not discover unless you dig a bit deeper.
The Full List
Bend, Oregon
Boulder, Colorado
Asheville, North Carolina
Fort Collins, Colorado
Niles-Benton Harbor, Michigan
Great Falls, Montana
Burlington, Vermont
Corvallis, Oregon
Mansfield, Ohio
Mount Vernon, Washington