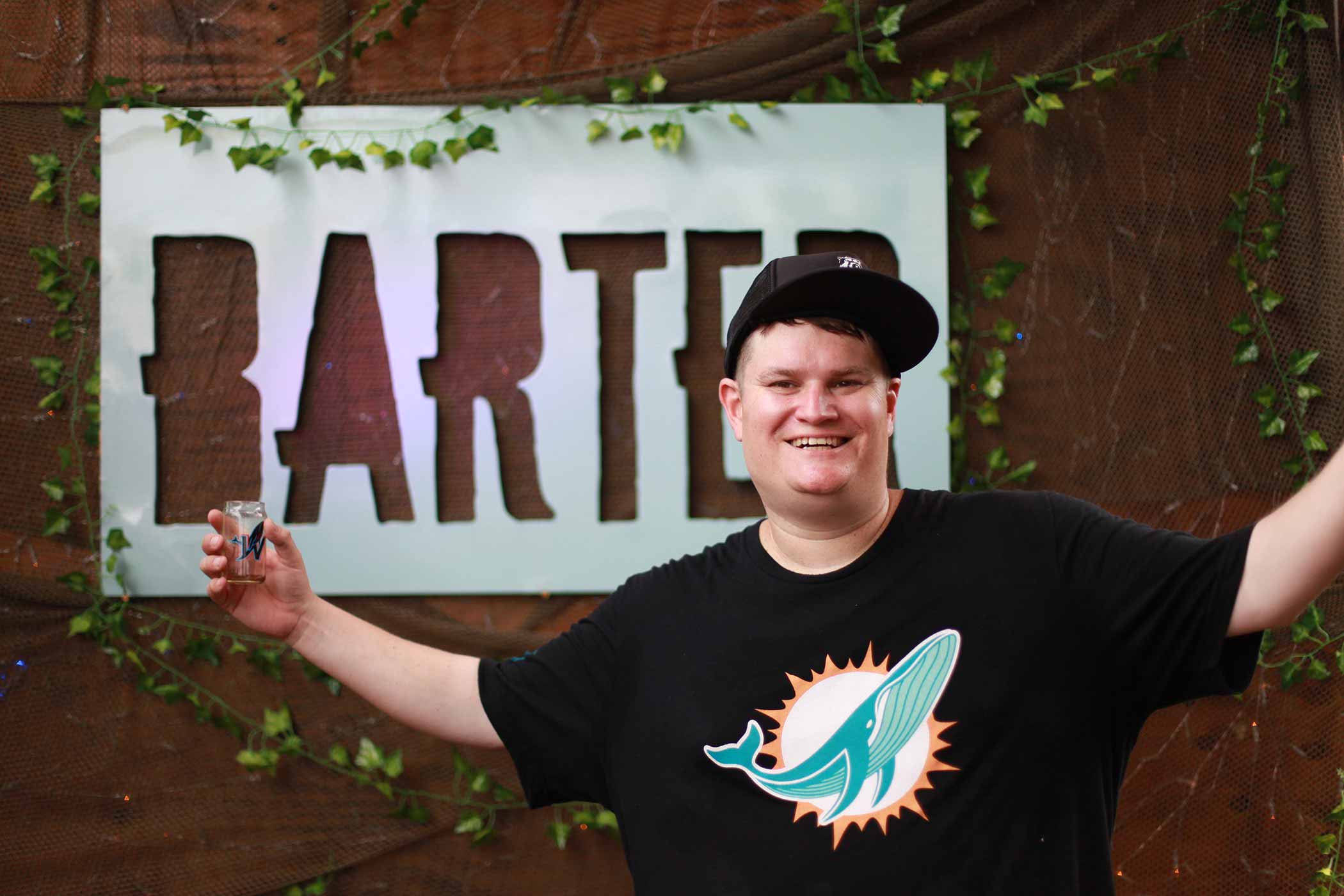 Free the Whales Founder Kris Marino started the festival as his birthday party! | Photography courtesy of Gregory Alfonso (@beerjezus)
Editor's Note:
=Want to go to the best beer party of the year?
Use code: HOPCULTURE for $10 off tickets to FREE THE WHALES.
Grab yours before they're all gone!
When Kris Marino started Free the Whales eight years ago, he simply wanted to throw the best birthday party ever. So he teamed up with J. Wakefield to host a bottle share; both raided their beer cellars to bring out some of the best whales (i.e., rare beers) they could find. "It was me and Wakefield unloading our cellars and checking out all these Cantillons, magnums of Russian River, and s**t like that," says Marino.
But what began as just a dope a** bottle share meant to, as Marino says, "share our whales and get good beer out to the people," grew legs, becoming one of the best beer festivals in the country with some of the craziest, rarest beer.
Especially important in a town like Miami that, at the time, was just finding its feet as a craft beer city.
USE CODE HOPCULTURE FOR $10 OFF NOW!
Free the Whales Puts Miami on the Map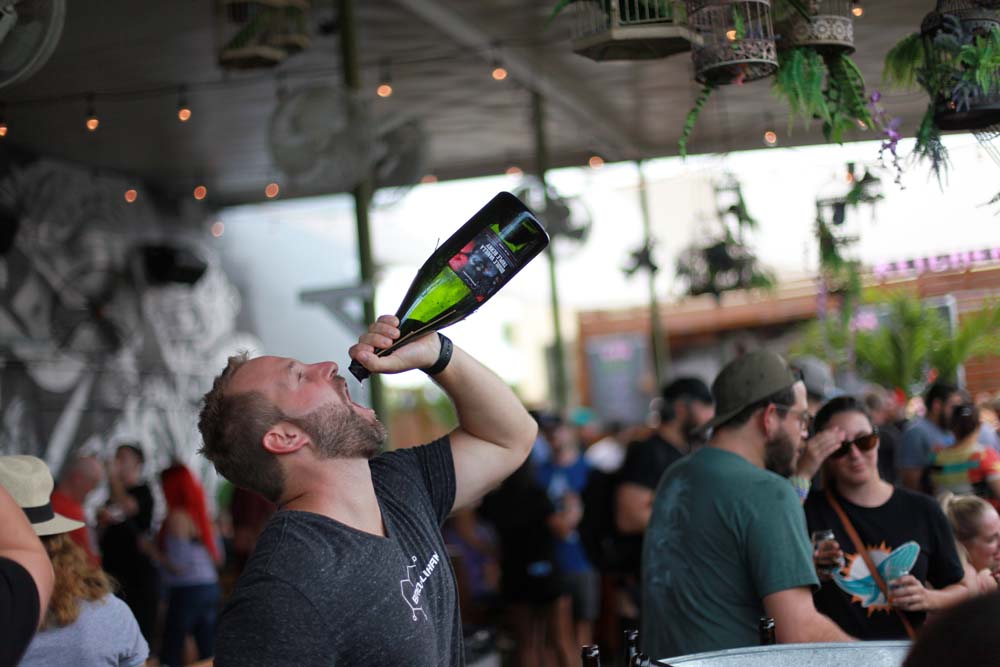 In 2015, "Miami was just a blip on the radar," says Marino.
He meant when it came to craft beer.
Funky Buddha dominated the scene, with J. Wakefield quickly gaining popularity.
"You would go to Wakefield on a Saturday and [see] 400-500 people in line," says Marino.
But other than that, people knew Miami as a cocktail town. "Everyone here drank rum, whiskey, and vodka," says Marino. "When you think of Miami, you think of Bacardi, Grey Goose, and Johnnie Walker."
Which is where Marino comes in. Working as a brand manager for Sunshine State Distributing, Marino started meeting the right people, making relationships with breweries and brands, and throwing great parties.
"I started doing Whales because I felt the need for it," he says. "We needed to support the culture and push the envelope down here, get more breweries down here, and make Miami a destination for beer."
It worked.
Now, you think of Tripping Animals, J. Wakefield, Lincoln's Beard, and Unseen Creatures (not to mention all these incredible breweries in South Florida).
"What used to be a desert is now an oasis," says Marino. "Now we have all these breweries down here kicking a**."
After seven years of hosting Free the Whales in Miami, Marino jokingly tells us that his plan might have worked too well.
Free the Whales Goes National With Resident Culture and HopFly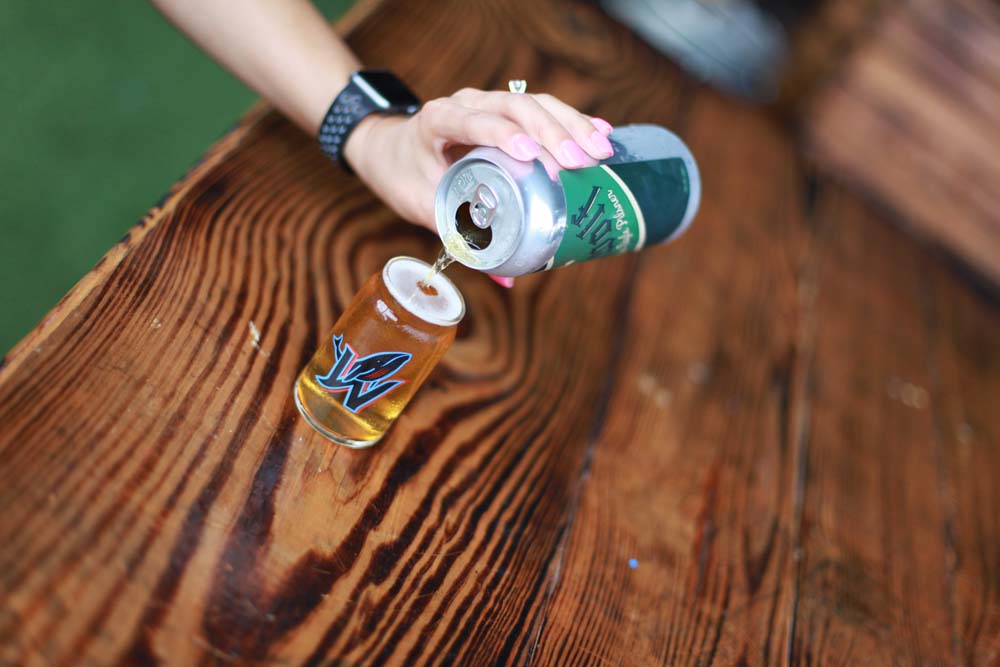 After that first bottle share with J. Wakefield, Marino called up Adam Darnell, owner of Miami's original craft beer bar Boxelder, about hosting the event in the future.
Free the Whales posted up at Boxelder for years before moving to Tripping Animals last year.
But for the first time, Marino decided to take Free the Whales on the road in 2023.
Why?
Well, just look at a brief lineup of events in the Sunshine State this year: Tripping Animals Irie Jungle, J. Wakefield Wakefest, Civil Society's anniversary, Tampa Bay Beer Week, and Orlando Beer Week, among others.
"Where do you fly seven times a year," says Marino. "Nowhere!"
Plus, Marino doesn't "want to take anything from people's mouths," he says.
For 2023, Free the Whales moved to Charlotte, collabing with Resident Culture and HopFly.
Marino, who at this point has cut his teeth in the industry, consulting on or throwing anywhere from ten-to-fourteen events a year, had no problem finding a new spot for Free the Whales.
"It was easy for me to pick up a phone to Resident Culture and HopFly and say, hey, I have a crazy idea for a party are you guys in?" he recalls. "They didn't even think twice!"
Marino chose Charlotte because he fell in love with the Queen City when he visited with a bunch of Florida breweries for a week of tap takeovers.
"[Charlotte] has one of the best bottle shops in the country—Salud Cerveceria— plus all these heavy hitters; Weathered Souls just opened, and then OGs like Heist and Resident Culture are there, and then HopFly is incredible," says Marino.
The fine folks at Resident Culture opened their arms, showing Marino around. And Marino knew HopFly from featuring them at several of his events.
"If I'm going to lose my virginity on the road to someone, it's going to be those guys," says Marino. "I feel like I married into a big, loving Italian family."
One whose kids, parents, aunt, uncles, great-grandparents, godmothers, and friends all make incredible beer.
USE CODE HOPCULTURE FOR $10 OFF NOW!
The Most Exciting Breweries at Free the Whales in 2023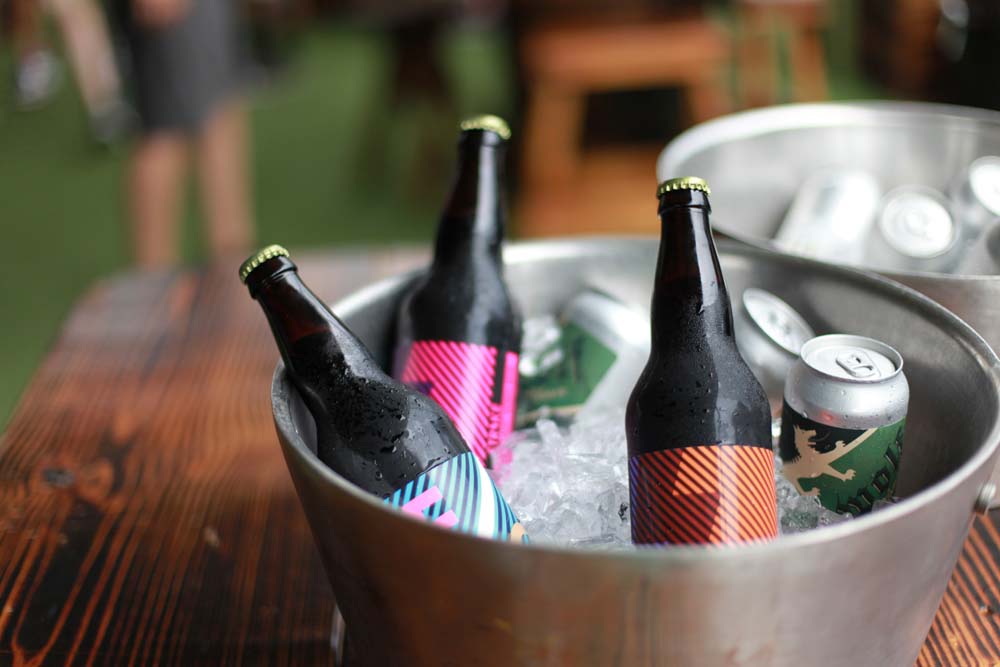 Marino's philosophy with Free the Whales has always been to respect the OGs while bringing in what he calls "young, new blood."
"It's really important to focus on tomorrow," says Marino. "It's dope to have Bottle Logic and Other Half on the list, but if you've been to a beer festival, you've probably had that s**t."
This year, Marino points out a few breweries he's excited about: Inner Voice, OFF SITE, Country Club, and Dream State.
Inner Voice Brewing
Decatur, GA
One of our "Best New Breweries of 2022," Inner Voice, started picking up steam in Atlanta last year.
Started by Co-Founders Rhett Caseman and Josh Johnson, who met while working at Monday Night Brewing, Inner Voice features mostly dry-hopped pale lagers, Mexican-style lagers, mega-fruited sours, Czech lagers, kölschs, and hazies, to name a few.
Oh, and they run a pizzeria out of the brewery that's "f**cking awesome," says Marino. "We're really happy to have them, they're really nice guys, and they're going to kill it."
OFF SITE
Miami, FL
Remember Boxelder, the craft beer bar hosting Free the Whales for many years in Miami?
Owner Adam Darnell abandoned the place when the developer sold the location.
Now Darnell is back with his own microbrewery and restaurant, OFF SITE, focusing on fried chicken sandwiches and great lagers. Actually, super good lagers.
The brewery's flagship Super Good Lager™ "is blowing up here from dive bars to hype spots," says Marino. "The food is incredible, but they're big lager guys, so we brought them on because they're the history of the event…and now they make great beer."
Country Club Brewing
Bethlehem, PA
Okay, we've all heard the story of homebrewer turned pro, right? Like a thousand times. Well, this one is different. Co-owner Mike Kromer became super famous as a homebrewer that made "bada** stouts," says Marino.
So much so that he became friends with the folks at Mostra, using their coffee in some of his crazy beers. According to Marino, Mostra invited Kromer to their anniversary celebrations for the last four-to-five years to "unofficially" pour beer as just a homebrewer.
With his taproom officially opening in Pennsylvania this year, Kromer will be pouring for the first time as a "big boy brewery," as Marino calls it. "I'm really happy for him. He makes incredible pastry stouts—as close as what you can get in Florida as I've seen everywhere else."
Dream State Brewing
Fort Lauderdale, FL
If you work in the industry, you probably know Will Rivera…and love him. "If Will is there, it's always a party," says Marino. Always working for other breweries, Rivera finally opened a brick-and-mortar spot for his own place Dream State this past March.
Located in a popular Fort Lauderdale food hall, Dream State has thirty-two taps, quickly becoming what Marino says is "one of the best places to drink in South Florida because [breweries like] the Other Half and The Veil send him custom sh**, and then he has his own stuff." (Remember, when we said everyone knows Rivera, we meant it).
No matter who you drink from at Free the Whales, "everyone will be pouring their best beers," says Marino, telling us to expect a lot of barrel-aged ones. "Expect the best because that's what Whales is all about. We always try to make sure we have a lot of dope sh** and rare beers."
USE CODE HOPCULTURE FOR $10 OFF NOW!
What Is the Future of Free the Whales?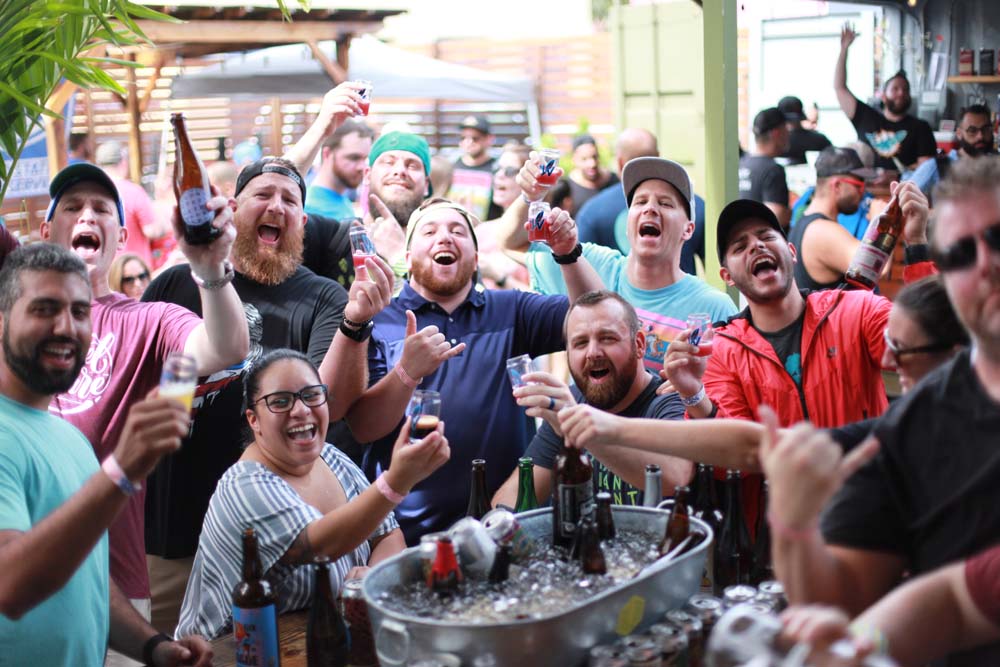 With his cherry popped, Marino wants to take the Free the Whales to a different city every summer, seeking out underrepresented markets.
"It doesn't need to be New York City, Miami, and Boston," he says. "I want to start checking off smaller towns…these cities have great brewery cultures and brands, so why not partner with them and keep it fresh every year?"
Marino says for 2024, he's setting his sights on Vegas. "Why the hell hasn't anyone thought of that!" he exclaims excitedly.
Other potential cities Marino named include Richmond and Pittsburgh.
Wherever Free the Whales goes, one thing is sure: It will be the best damn beer party you ever go to with the most kicka** beer.
Ready to join the party?