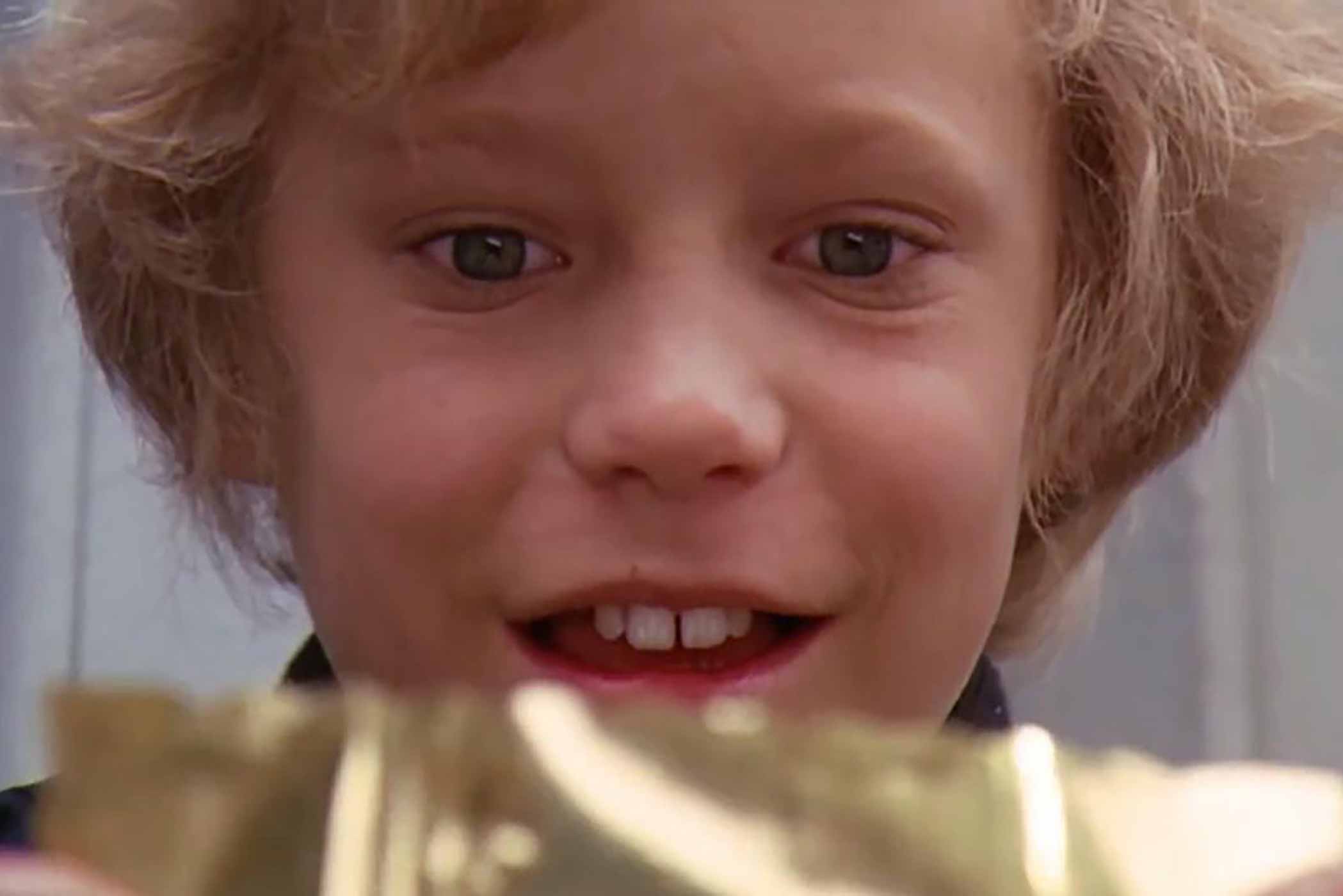 Our friends at Untappd are giving away five pairs of tickets to the Great American Beer Festival aka the most epic beer festival on the planet!
Seriously!?
Yes, seriously. 
Just take part in the Untappd x Great American Beer Festival Golden Ticket Giveaway for your chance to win a pair of tickets to GABF's 40th anniversary. 
Because everyone gets giddy when little fare-haired Charlie Bucket slowly unwraps his Wonka Bar, we're hosting our own crazy contest. 
Consider this the grown up "Golden Ticket." One that will get you into an emporium filled with over 1,500 beers from 500 different breweries. 
Holy smokes! 
YOUR CHANCE AT A GOLDEN TICKET STARTS HERE
Winning a Golden Ticket Gets You…

Winning one Golden Ticket will nab you and one guest tickets (two total) to attend the Saturday session of GABF from 5:30pm-10:00pm in Denver at the Colorado Convention Center*.
Sound like the adventure of a lifetime? Well, your chance to enter is basically as easy as buying a bar of chocolate. 
How Can I Get A Golden Ticket?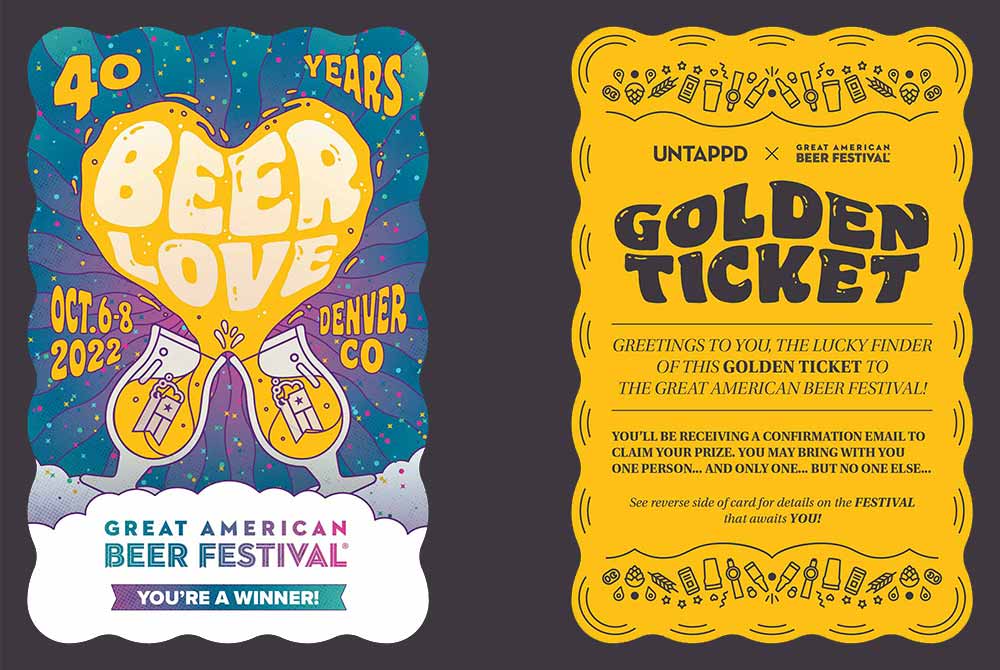 "I'd like a bar of chocolate please." Actually, no chocolate bars are needed here.  
Instead, just 1) like this post 2) follow @greatamericanbeerfestival and @untappd 3) tag your best drinking buddy.
So run for it, run straight to Untappd's Instagram and start liking and tagging. 
'Cause we want you to get a Golden Ticket!
YOUR CHANCE AT A GOLDEN TICKET STARTS HERE
*Untappd is only responsible for supplying a winner with two tickets to the Great American Beer Festival. Untappd is not responsible for covering airfare or transportation of any kind. The winner will be responsible for their own transportation plans. To see the full contest rules please visit Untappd's Terms of Use page on untappd.com.