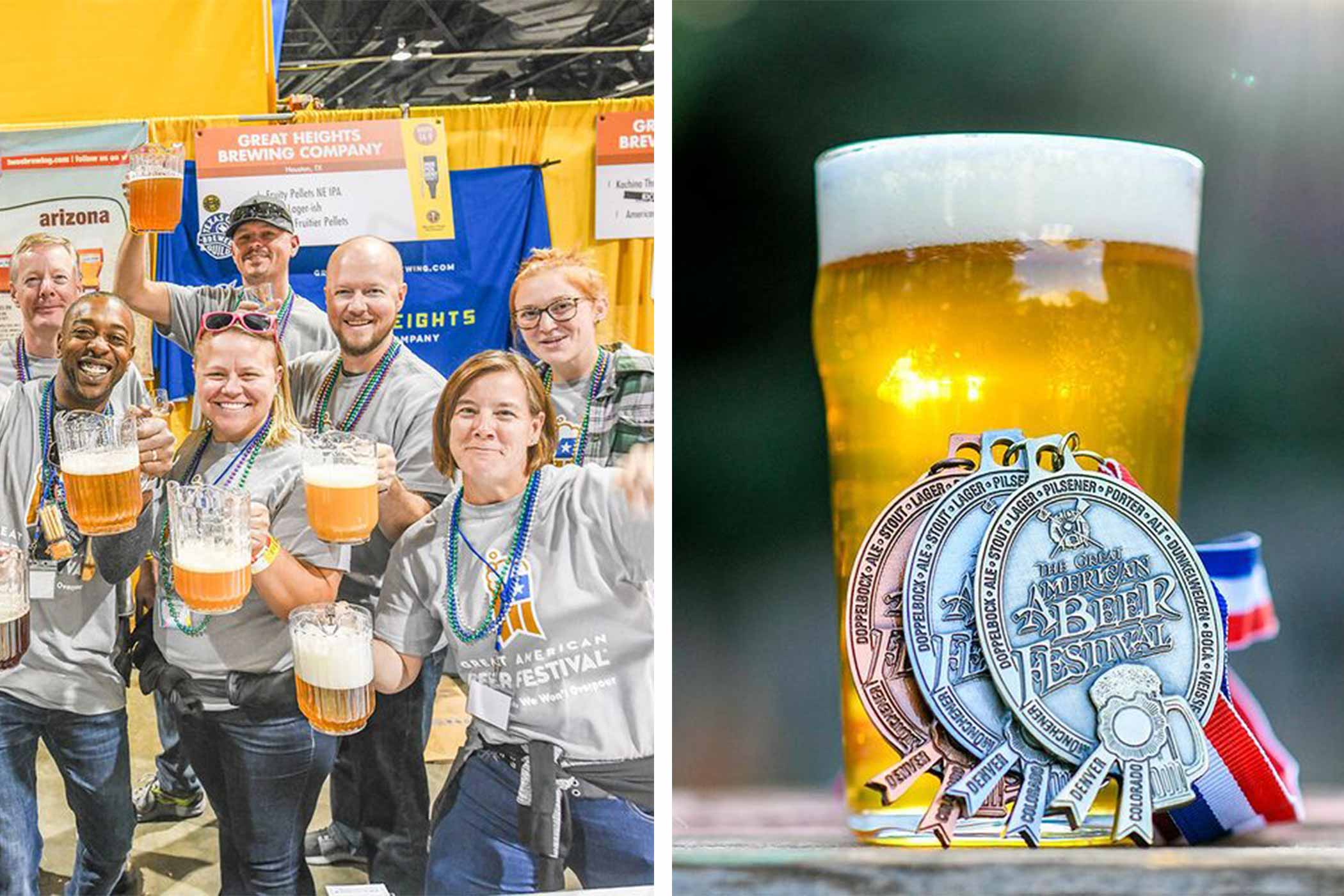 Photography courtesy of the ©Brewers Association
Did you know that arguably the most famous and revered craft beer festival in the entire country turns forty this year?
With humble beginnings in 1982, the Great American Beer Festival (GABF) has grown up alongside the American craft beer industry, enduring seismic shifts in drinkers palettes, and yes, even a global pandemic.
"The Great American Craft Beer Festival is part cultural phenomenon, part beer festival, and part community event celebrating craft beer all mixed up into one amazing beautiful experience," says Ann Obenchain, marketing and communications director at the Brewers Association.
In many ways GABF has become much like a microcosm of the beer scene in this country. Where else will you find "Pabst Blue Ribbon, Sierra Nevada, Holidaily, Lady Justice, and more [all next to each other]?" says Obenchain. "The Great American Beer Festival showcases the quilt of all the different types of breweries and beers within the United States."
All in one place.
This year, from October 6-8, GABF returns to the Colorado Convention Center in Denver, CO, to celebrate the first in-person event in two years along with its fortieth anniversary.
In fact, tickets went on sale on July 13th, 2022.
Which means you can grab your GABF ticket RIGHT NOW.
To celebrate, we sat down with the festival's creator, Charlie Papazian (who retired from the Brewers Association in 2019), the Brewers Association's Marketing and Communications Director Ann Obenchain, and Sierra Nevada Founder Ken Grossman, who attended the very first event (and pretty much every one thereafter) to discover what truly makes this beer event the Great American Beer Festival.
We bet you'll learn a thing or two about the nation's most epic craft beer event.
The Great American Beer Festival Started Because of the…Great British Beer Festival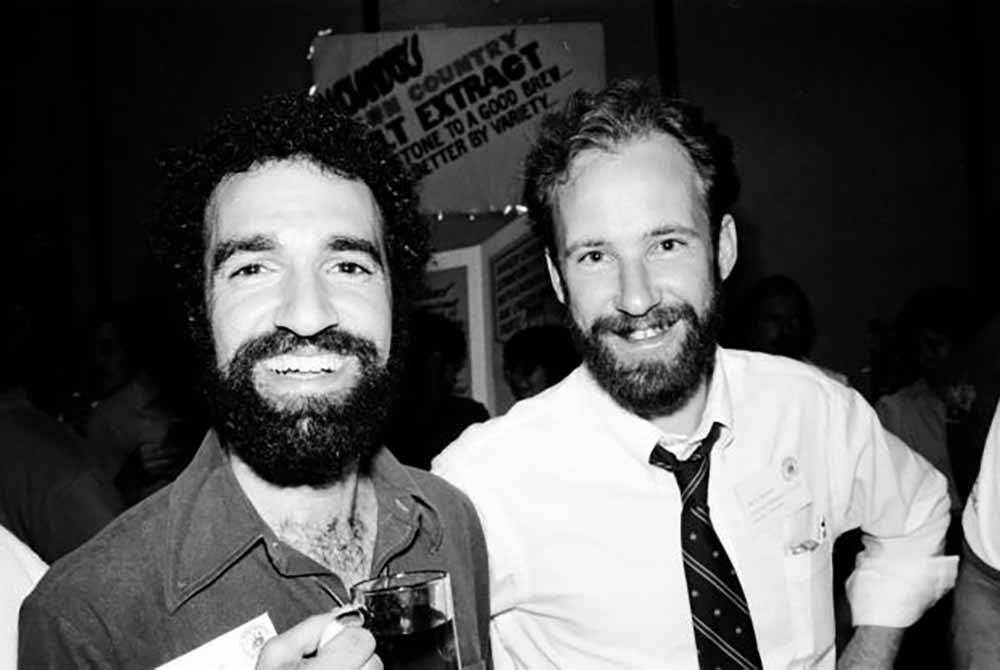 In 1982, Charlie Papazian started the Great American Beer Festival as only a one-night event, taking place during the fourth annual American Homebrewers Association Conference in Boulder, CO.
He got the idea from our friends across the pond. The Great British Beer Festival had invited Papazian to judge the final rounds of its beer competition.
After the event, he was hanging out with renowned beer author Michael Jackson in London at a local pub and had an idea. "I asked him what about a Great American Beer Festival," says Papazian. "He looked at me with a surprised smile and said, 'Where are you going to get the beer?'"
At the time, the American craft beer movement had just begun gaining steam. There weren't that many unusual or different beers in the U.S. "But we were able to find beers out of the ordinary even in 1982," says Papazian.
Some of the familiar beers served in 1982 that are still available today include Anchor Steam, Anchor Porter, Genesee Cream Ale, Sierra Nevada Pale Ale, Sierra Nevada Stout, and Yuengling Lord Chesterfield Ale.
Can Collector and Beer Label Books Inspired Those First GABF Invites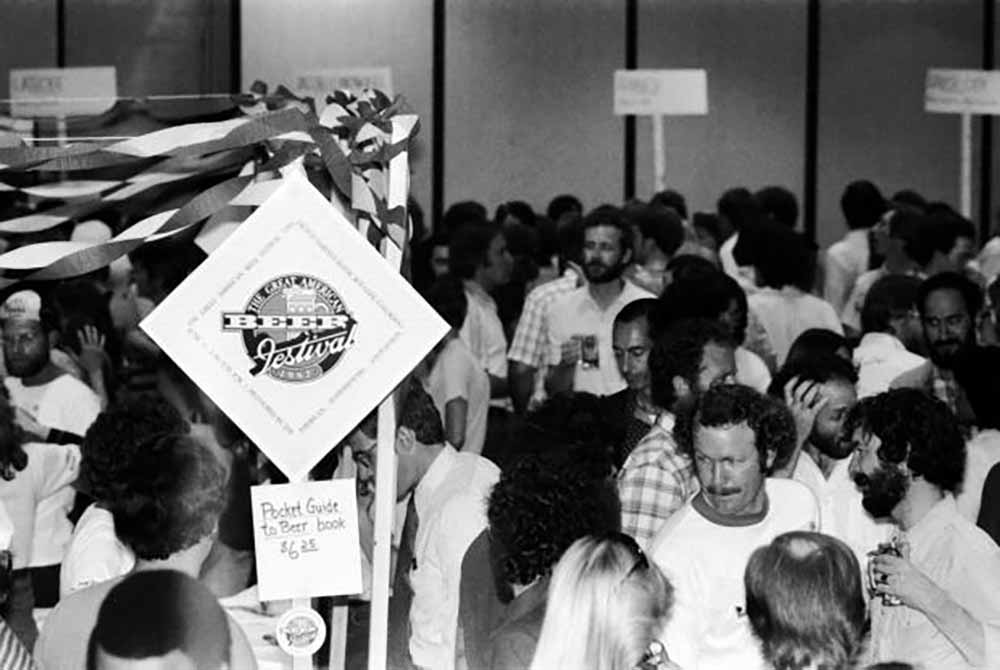 Back in the 1980s, the American craft beer movement was still in its early years.
Breweries like Anchor, Sierra Nevada, and Boston Beer's Samuel Adams weren't even household names yet. In fact, many were still small themselves. Even more astoundingly, breweries like New Belgium, Firestone Walker, and Russian River didn't even exist yet!
So while Papazian had a grand idea to create this American beer festival, the real question became: Who to invite?
For inspiration, Papazian and his team of four turned to a few can collector and beer label books. "We went through and discovered there were several labels and brands of beer we had never heard of that sounded interesting," says Papazian. "Porters, cream ales, stouts, Oktoberfests, and of course Anchor Steam, those were the beers we invited to the initial Great American Beer Festival."
The Beer Almost Didn't Make It to the First Festival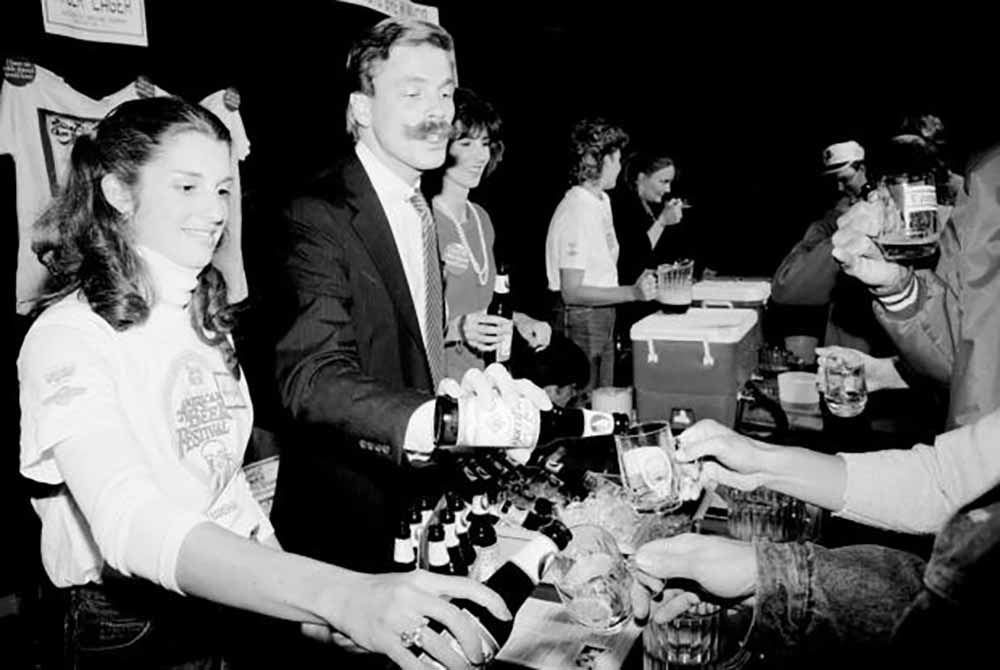 To help bring beer into the state, Papazian connected with a local distributor who agreed to send out two trucks—one to the East Coast and one to the West Coast.
These trucks would collect beers from breweries along each coast and on the drive back, making stops at breweries along the way. Seemed like a great plan.
But thanks to Mother Nature and a string of bad weather, the trucks almost didn't make it. "That was a harrowing, nerve-racking experience," says Papazian, who noted the beer only showed up two days before the fest. "We were on the edge of our seats hoping this thing would work out."
But work out it did! And then some.
GABF Started in a Single Conference Room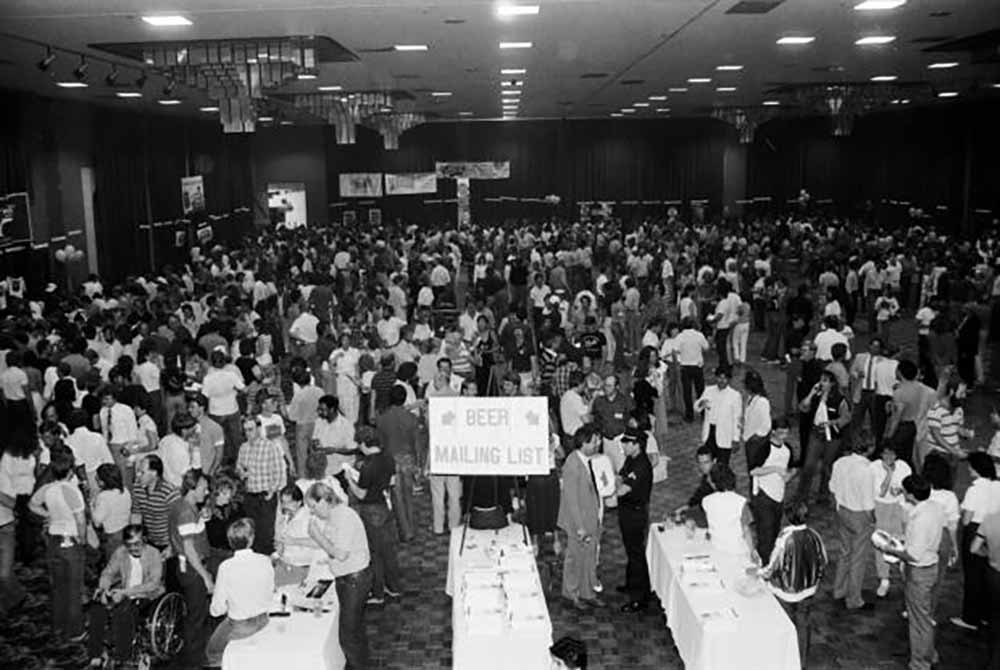 For the first year of GABF, Papazian secured a conference room at Boulder's Harvest House Hotel.
According to Papazian, at the time, the hotel had been going through a transitional buyout. And although Papazian had signed a contract to use the space months before, the new company "came in and saw the contract and were bouncing off the walls saying you can't do this," laughs Papazian. "But I had a piece of paper that said we could!"
Although the hotel wasn't necessarily happy about hosting the Great American Beer Festival, they ended up serving as homebase for its second rendition. However, by 1984 the event had outgrown the space.
GABF Steadily Grew Each Year, Moving to Denver in 1984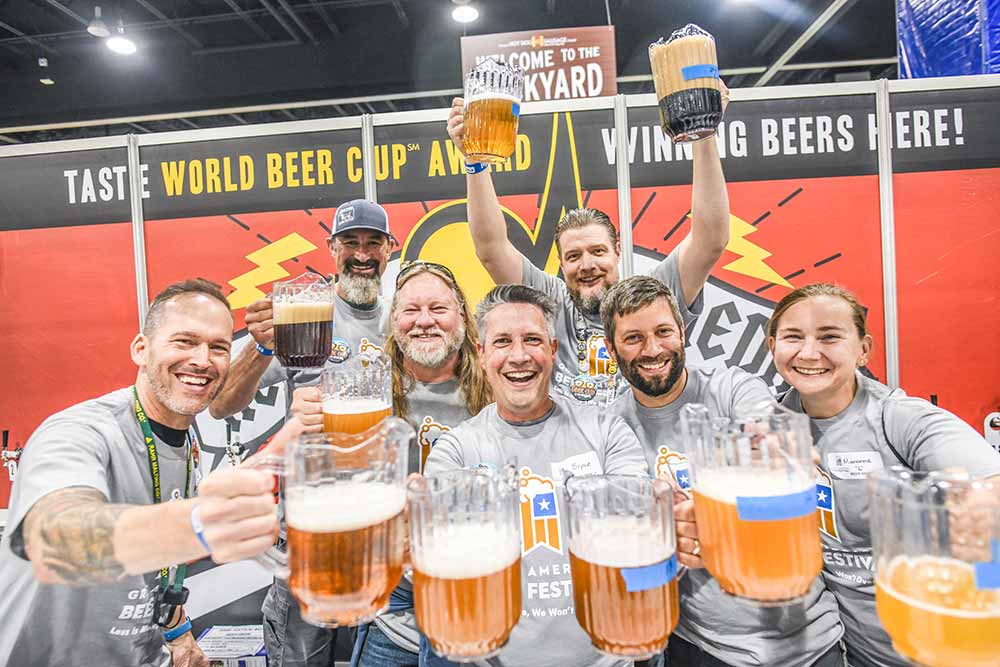 In total, the first event featured twenty-four breweries, forty-seven beers, and around 800 attendees.
Sure, that may seem small now, but as each year passed, the event grew. For example, by the time GABF celebrated its tenth anniversary at the Denver Merchandise Mart, the fest included 150 breweries, 500 beers, and 7,000 attendees.
To accommodate the growth, Papazian moved the festival to Currigan Hall in Denver in 1984.
In Denver, the festival jumped around to several different locations, including the since-closed Denver Merchandise Mart, Currigan Exhibition Hall (also now closed), and eventually the Colorado Convention Center in 2000. "That was the only place to hold the growing festival, especially since, if you think about it, by that time the craft beer scene had exploded," says Obenchain.
Fast forward to 2019, the year of Papazian's retirement and of the last in-person GABF, and we can really see just how far the festival has come.
According to the Brewers Association, that year, 60,000 people attended and 2,300 breweries poured around 4,000 different beers.
Although the landscape of GABF has changed, those who attended from the very start fondly remember those humble beginnings.
Sierra Nevada and Boulder Beer Are the Only Two Breweries to Attend Every Single GABF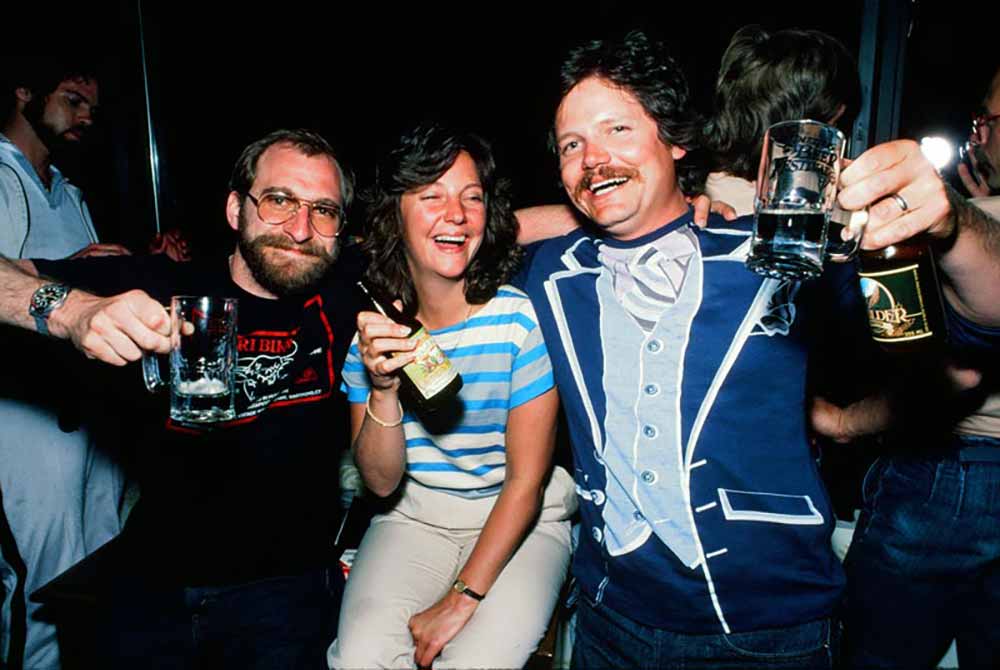 When Sierra Nevada Founder Ken Grossman attended the very first GABF in 1982, he had no idea it would grow to such soaring heights.
At the time, Sierra Nevada was one of (Grossman estimates) six craft breweries at the event with the rest being smaller independent domestic or regional brands.
"The first one, there was really no craft beer scene or craft beer knowledge yet, so to us it was a way of getting the word out and having a chance for consumers to sample our beers out of state," says Grossman. "The festival has done a great job to help spread the word and get a wide range of beers in front of consumers. It's a place for consumers to learn about and enjoy beer and get a taste of all the offerings brewers are producing today."
See, in the early 1980s, Sierra Nevada only distributed to California and a bit into Oregon and Colorado. But according to Grossman, thanks to the exposure they received at GABF, they were able to start expanding.
"I remember being in a room with consumers in the hundreds—not thousands. Certainly it was a much more intimate affair," says Grossman. "You had a chance to talk to everybody in attendance."
And those there loved Sierra Nevada Pale Ale.
Sierra Nevada Pale Ale Won the First Consumer Poll in 1983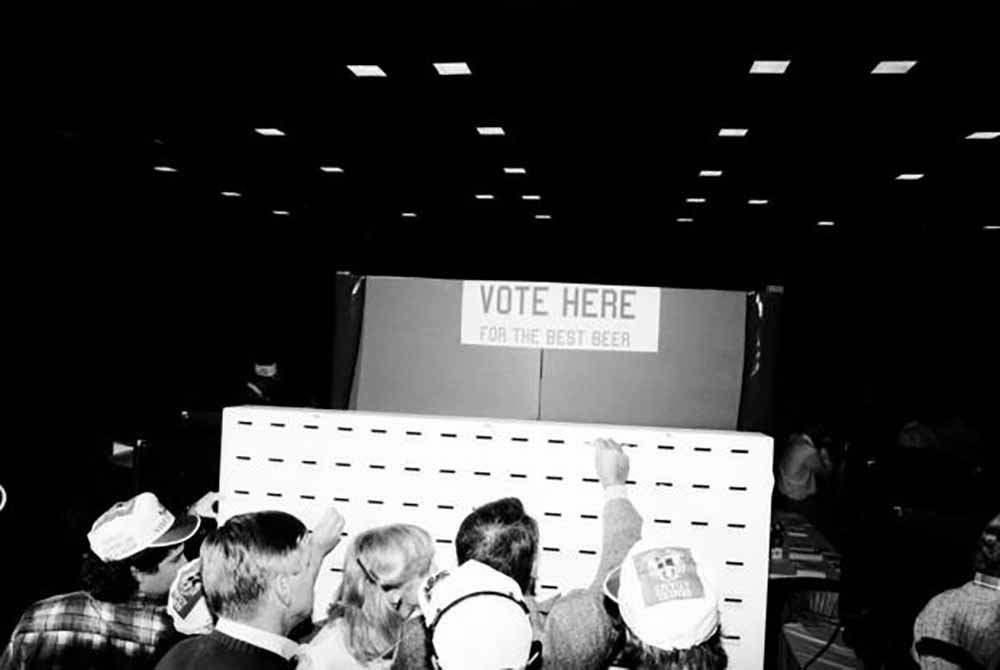 Today, competition has become such a big part of GABF. But beer judging in the format we're familiar with at GABF didn't start until 1987.
Instead, in 1983, Papazian started with a three-tiered consumer poll. Attendees (not judges) would rate their favorite beers of the festival.
Sierra Nevada's Pale Ale won first place in the very first consumer poll. While Yakima Russian Imperial Stout won in 1984 and Sam Adams Boston Lager nabbed first place in 1985 and 1986.
The First Judged Competition: One 5-Hour Session, 38 Medals, 13 Categories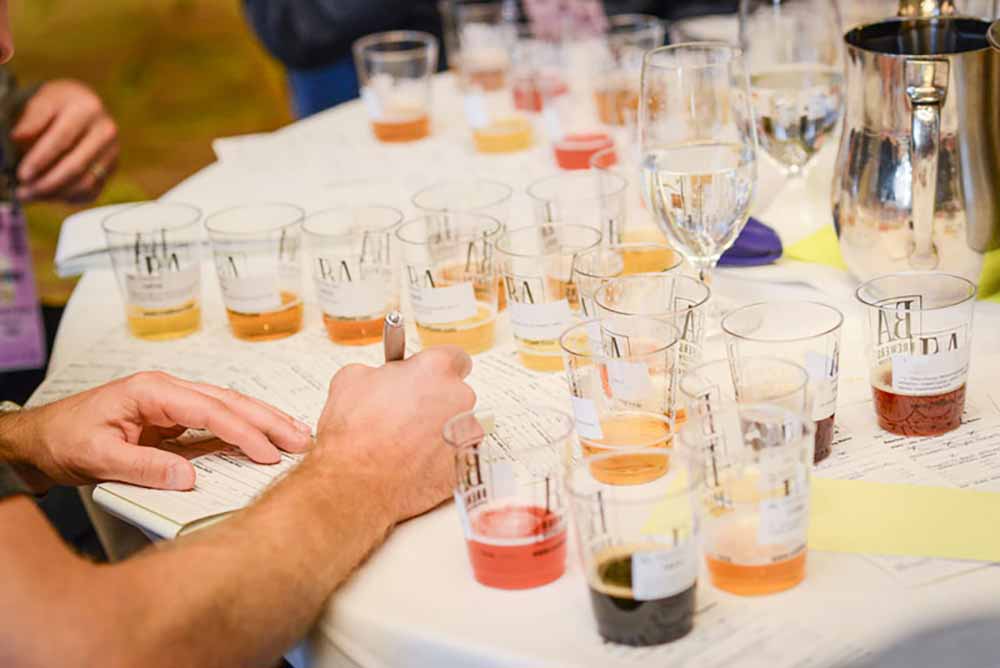 To set up that first judged competition in 1987, Papazian and his team adapted the format from similar ones they'd organized for the American Homebrewers Association.
Seven judges tasted ninety-nine beers over one five-hour session, eventually giving out thirty-eight medals over thirteen categories.
Unsurprisingly, Sierra Nevada racked up the awards, taking home three for Pale Ale, Bigfoot Barleywine, and Stout.
In the Beginning, Pale Ales, Barleywines, and Fruited Wheat Beers Dominated
"The beer landscape has really changed since 1982," says Papazian, who recalls that pale ales and fruited beers were the most popular categories back in the day. "What was popular then is not necessarily popular now."
For example, Papazian referred specifically to Widmer Brothers' American-style wheat beer. "It was cloudy and super popular back in the day," says Papazian. "This is a strange analogy, but it might have been a precursor to the hazy IPA. There's something there in regards to hazy, cloudy beers and consumers enjoying the mystery of something they can't see though."
There have been many changes and additions to the judging categories over the years to keep up with consumer demands.
For instance, while "Ales" appeared as a category in 1987, it disappeared a year later. And the "Stouts" category eventually broke out into seven different categories.
And India Pale Ale? Well, that didn't become an award category until the late 1980s.
India Pale Ale First Showed Up as an Award Category in 1989
It wasn't until 1989 that the category India Pale Ale (IPA) first entered GABF's judging lexicon.
That year, Rubicon Brewing (now closed) in Sacramento, CA, took home first place for its Rubicon India Pale Ale.
And it wouldn't be until decades later that the American IPA category started to dominate the competition at GABF.
From 2012-2017, the American-Style India Pale Ale recorded the most number of entries growing from 203 to 408 in 2017.
Of course, by 2018 a new category took over the throne.
Juicy or Hazy India Pale Ale Is the Most Entered Category Today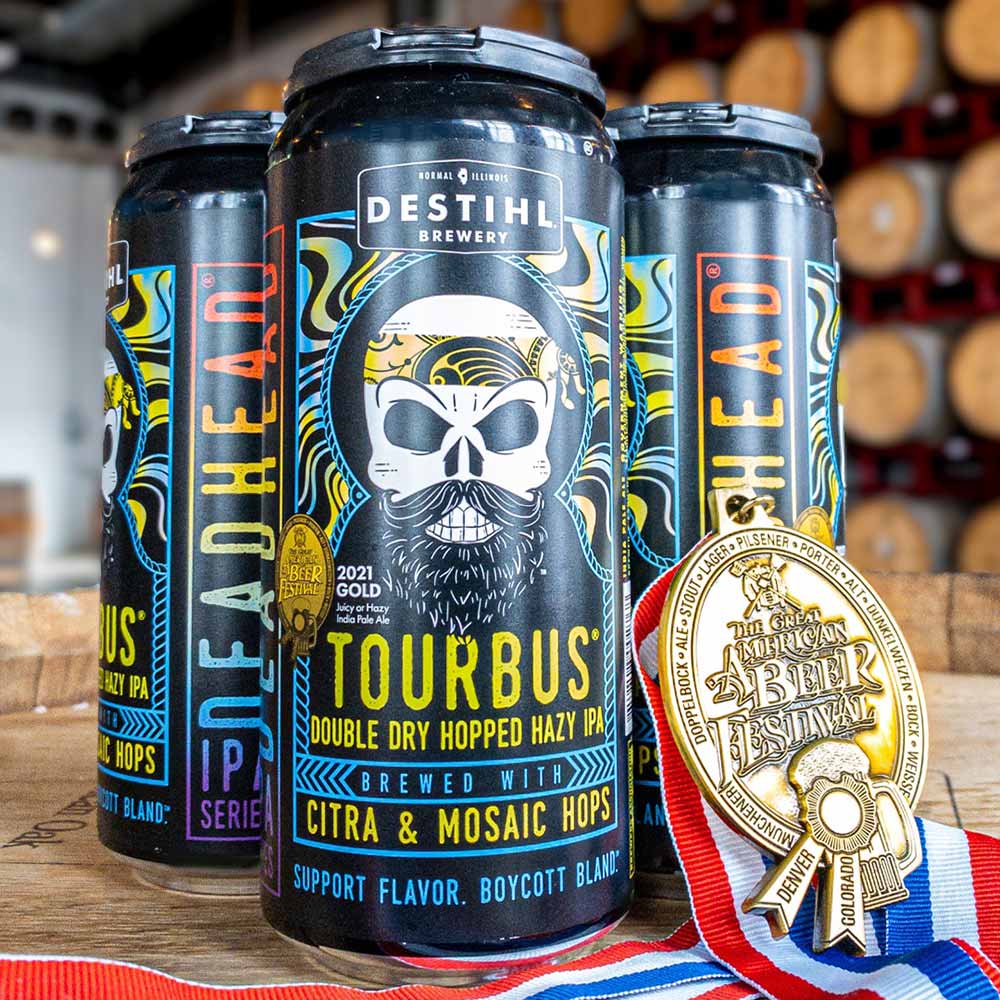 In many respects, the trends at GABF reflect those in the American craft beer scene today. Sorting through the competition data paints a pretty clear picture around current consumer tastes.
For instance, last year, the Brewers Association awarded 290 medals to 265 breweries across the country in 97 different categories covering 175 different beer styles.
Of those entries, 427 went into the Juicy or Hazy India Pale Ale category with DESTIHL Brewery in Normal, IL, grabbing gold for its DeadHead IPA Series: TourBus.
By far, the hazy IPA category racked up the most amount of entries.
If you think about it, that's quite a bit of beer for judges to drink and rank.
Judging at GABF is No Joke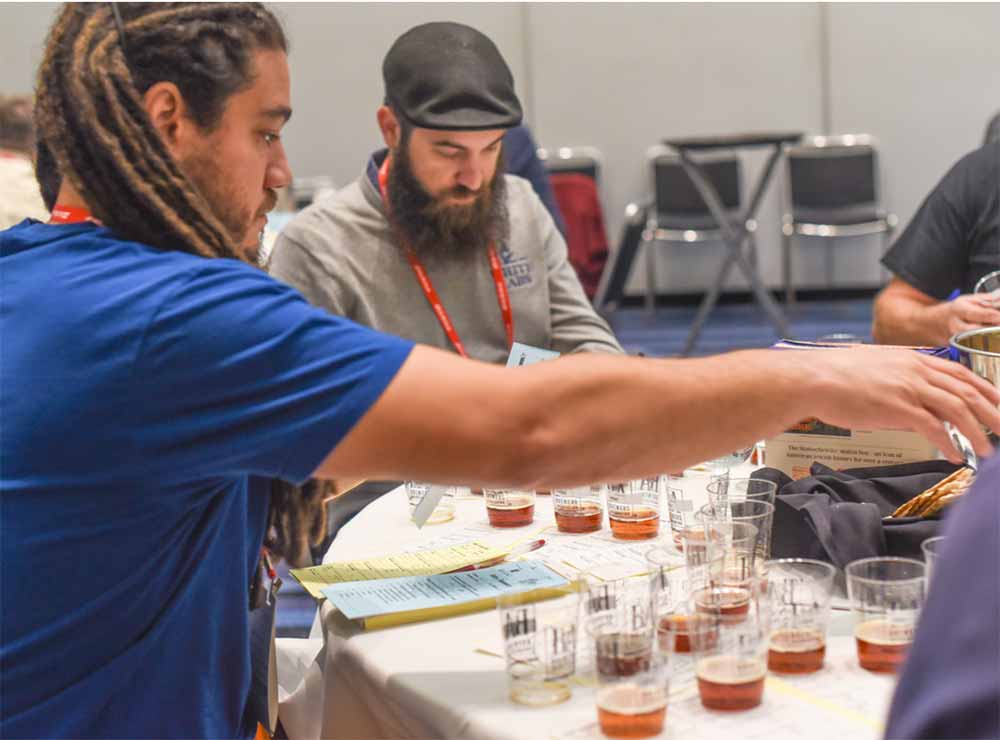 Remember how that first competition in 1987 required only one five-hour tasting session?
Things take a little bit longer now.
Which makes sense considering last year a total of 170 judges evaluated 9,680 entries from 2,192 breweries from all fifty states plus Washington, D.C., and Puerto Rico.
Accordingly, judging took place over thirty-four sessions and seventeen days.
Pizza Port Is the Most Award-Winning Brewery of All Time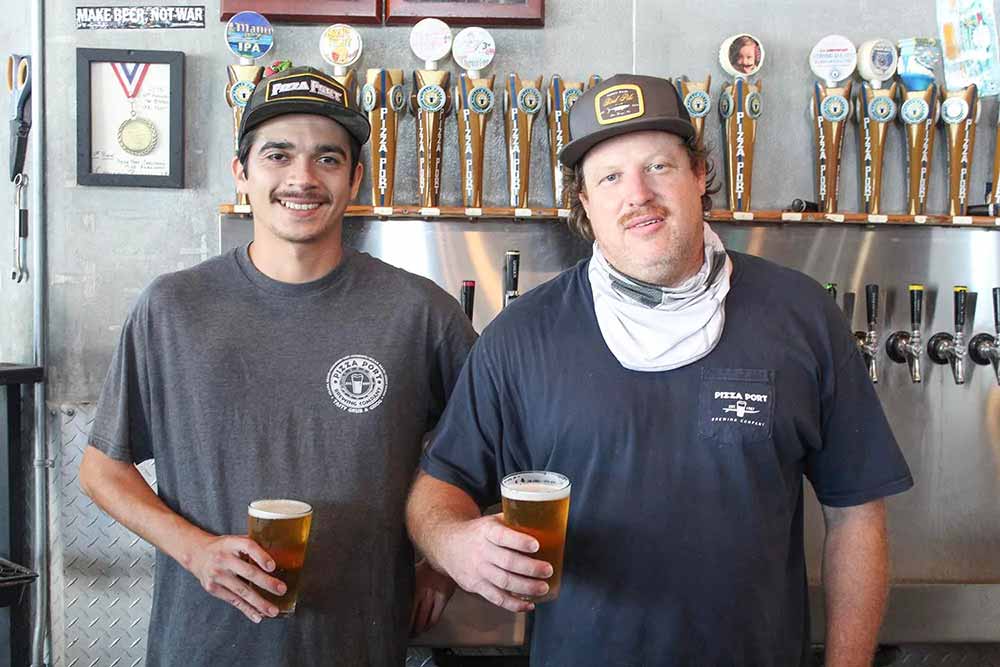 With thirty-five years of competitions now under its belt, GABF has handed out a lot of awards.
A couple years ago, our friends at PorchDrinking.com put together a handy graphic displaying the "Most GABF Medals Earned Through 2019."*
According to their research, which includes breweries with multiple outposts, Pizza Port Brewery held the crown with a whopping ninety-eight GABF medals across all their locations.
And…
*Editor's Note: Hop Culture used a combination of PorchDrinking.com's research and the Great American Beer Festival Winners page to calculate and update this total through 2021. Through 2021, Pizza Port still maintains a medal count of ninety-eight.
The Individual Beer With the Most Awards?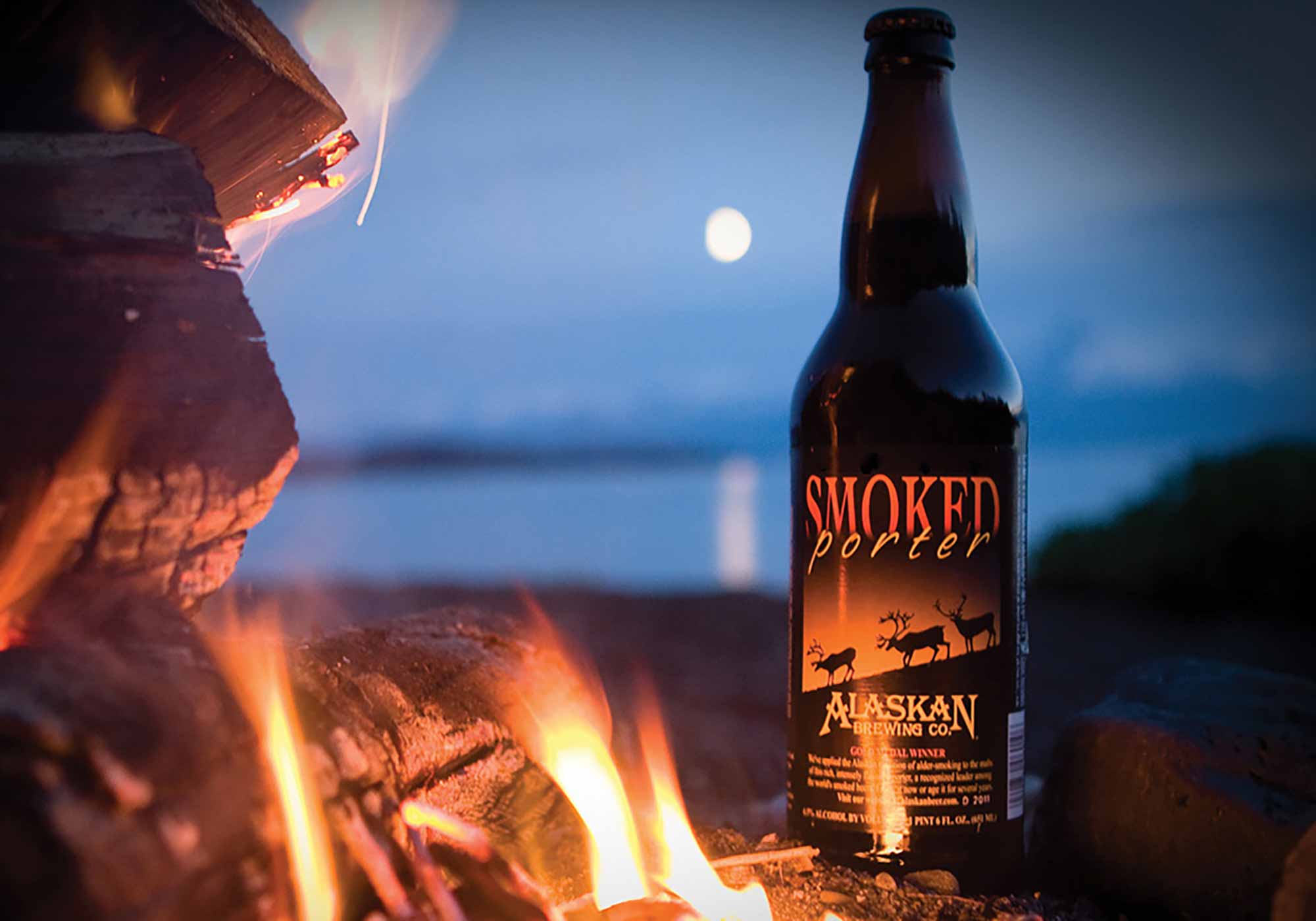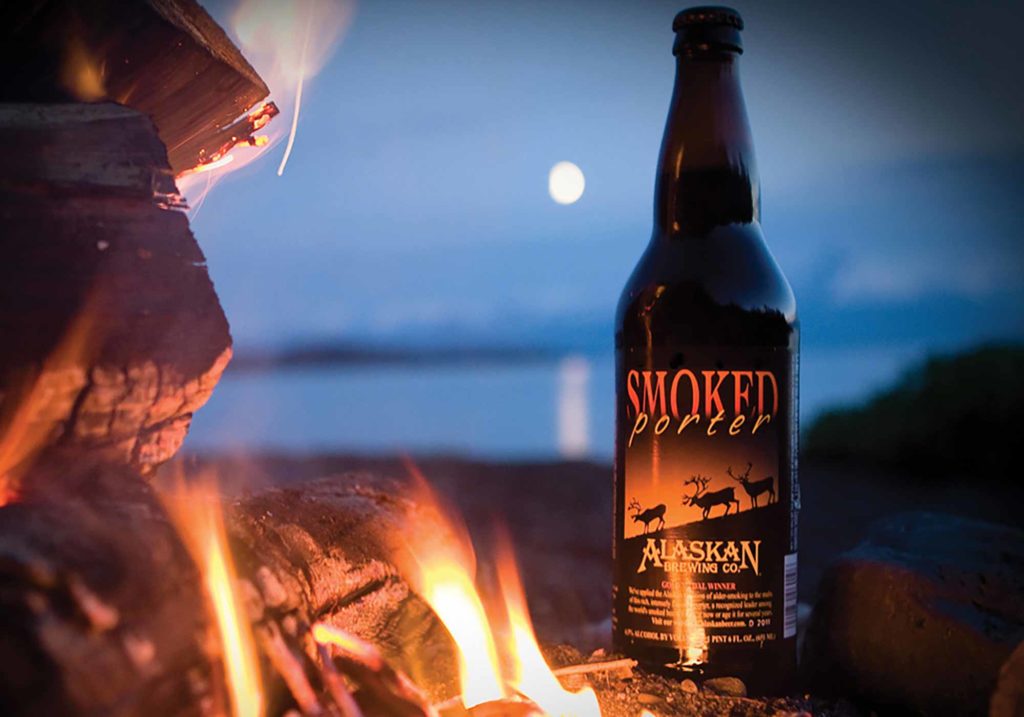 That recognition goes to Alaskan Brewing's Alaskan Smoked Porter, which has racked up nineteen medals over the years (seven gold, five silver, and seven bronze*).
*Editor's Note: Hop Culture used a combination of PorchDrinking.com's research and the Great American Beer Festival Winners page to calculate and update this total through 2021.
GABF Celebrates 40 years with 500+ Breweries, 1500+ Beers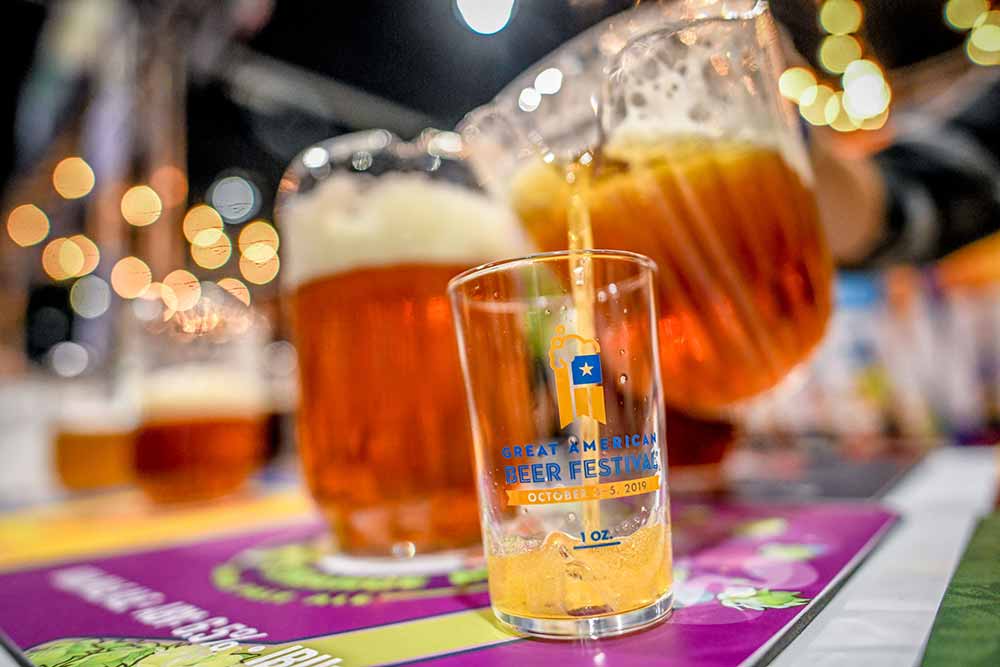 We're so excited to print here that, for the first time in two years, GABF will finally make a comeback as an in-person event.
After the global pandemic forced the Brewers Association to postpone the festival, GABF returns in full force in 2022 just in time to celebrate its fortieth anniversary.
It's a poetic homecoming.
Because this is truly the nation's greatest beer event. It's a festival that represents the very fabric of American craft beer culture.
Your expectation or definition of beer will be blown away at the Great American Beer Festival," says Obenchain. "Every brewery has a story about going from grain to glass for you to discover."
We've seen GABF help iconic breweries like Sierra Nevada rise to prominence on the backs of stalwarts like Pale Ale and Bigfoot Barleywine.
But at the very same time, we've seen smaller breweries like Fall River Brewing Co. flourish at GABF with beers like Sherbet Drip, which won gold last year for "Fruited American Sour Ale."
Or Meanwhile Brewing Co., with beers like Meanwhile Pilsner, which won gold last year for "German-Style Pilsner."
"What makes me most proud is the beer industry can sometimes get too serious about itself…and the beer festival is a bit of an oasis for brewers to get to participate, play, and celebrate what they do on a fair and equal basis," says Papazian. "Whether a small nano craft brewery or one of the biggest breweries in the country, we're all there and we're celebrating what we're really all about—beer and enjoying the experience of the diversity of the beer culture in the U.S."
And GABF has been doing it for forty years.
Papazian's One Piece of Advice: GABF Is a Marathon, Not a Sprint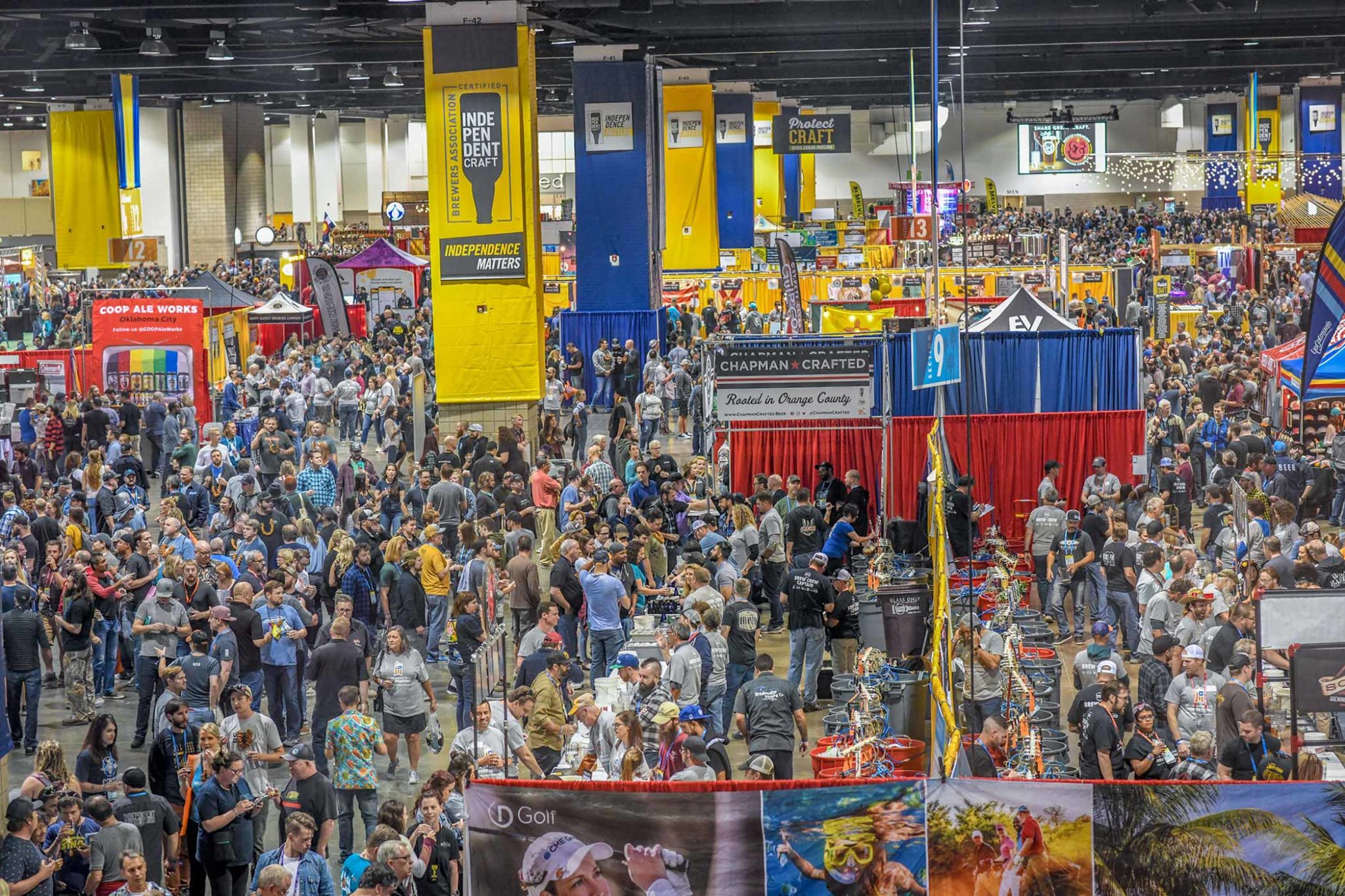 In some ways, "I encourage people when they get to the beer festival that it's not a sprint, it's a marathon," says Papazian. "Take your time and try to visit your old friends—the beers you're familiar with—but also importantly take time to discover and explore beers that you've never had before from breweries you've never heard of before."
Papazian says he has his own approach to each GABF. Sure, he drinks a few of his favorite traditional beers to celebrate. But then he walks the hall randomly, letting his feet and senses guide him. "I have beers from several breweries I've never heard of yet and beer types I've never had before," says Papazian. "It's an opportunity to learn things you don't know yet. Don't just stick to what you think you know. Open your mind and discover what the American beer scene and culture has to offer."
How Can I Buy a Ticket to the 40th Great American Beer Festival?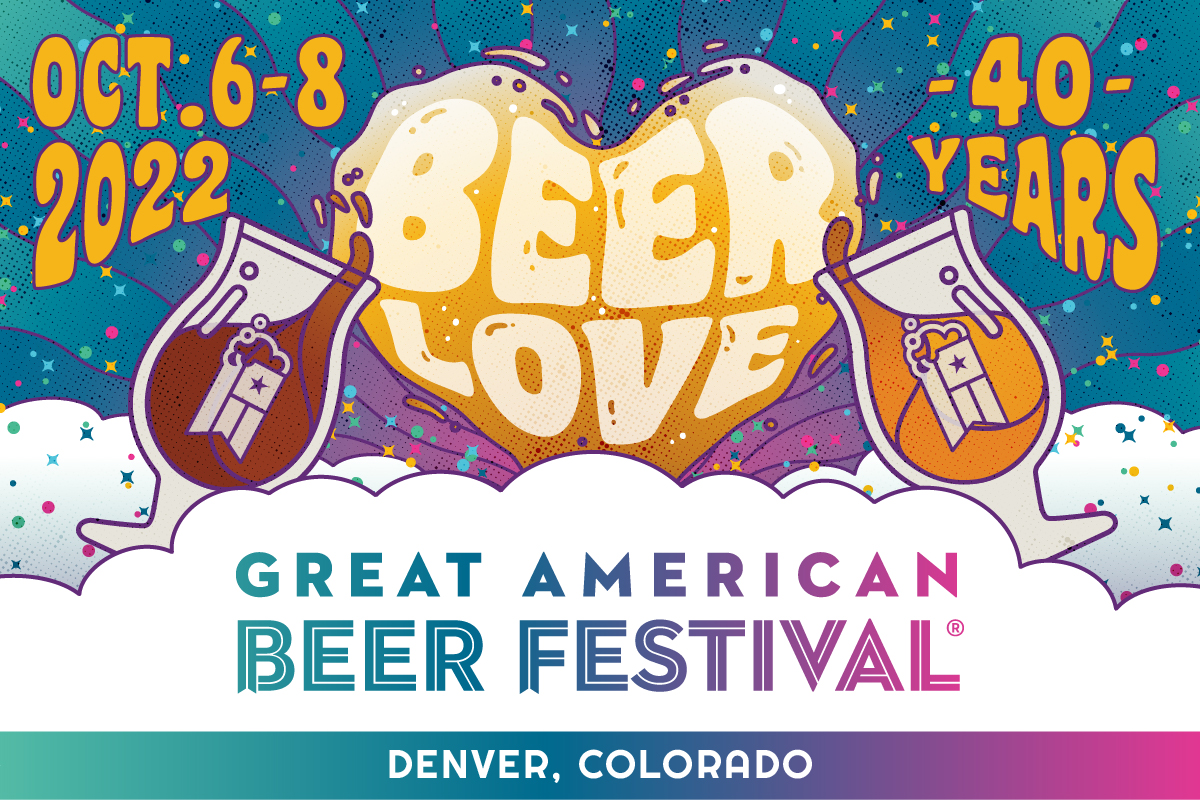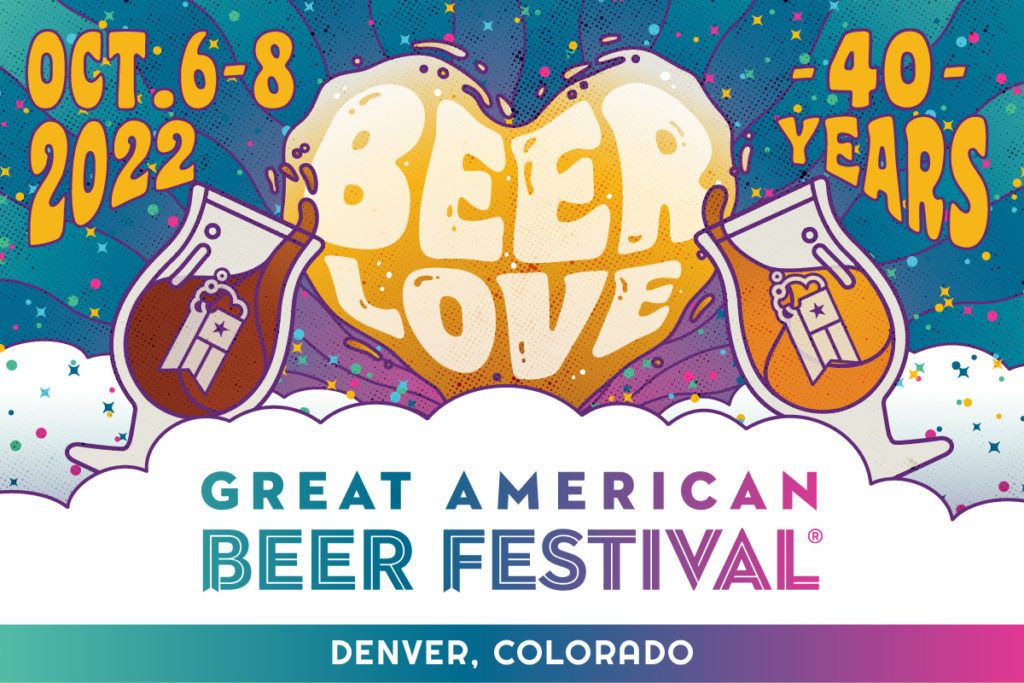 America's favorite beer festival and cultural phenomenon is back, baby!
So don your finest costume and pretzel necklace and join GABF's 40th anniversary October 6-8 at the Colorado Convention Center.
Don't let FOMO kick in! Get yourself to Denver this fall for one of the most epic beer celebrations of the year.
Getting your ticket is simple: Just head here or click the button below.