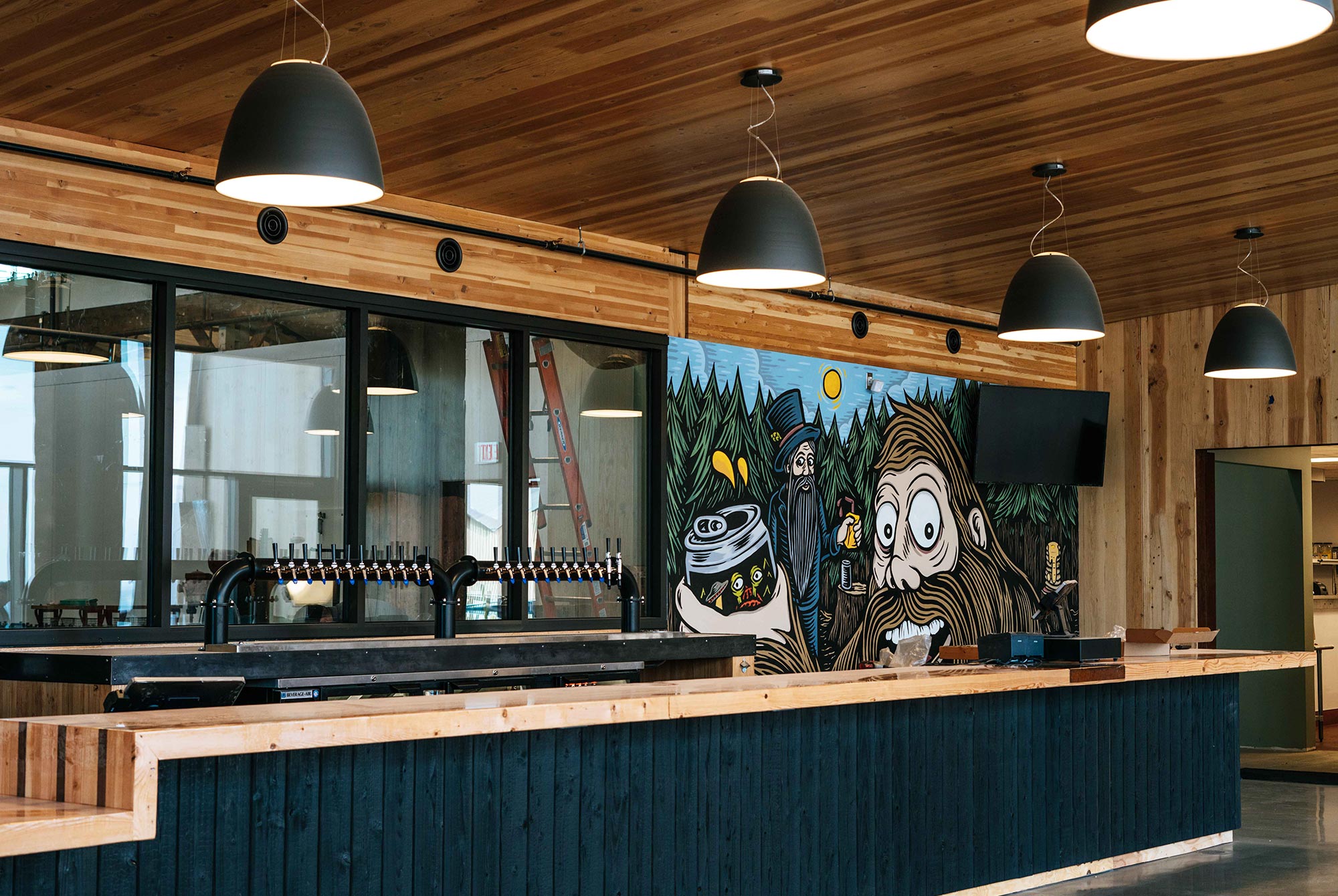 I first tried Great Notion Brewing's beer during a trip to Brew Gentlemen in Pittsburgh, Pennsylvania. The beer was made a few thousand miles away at the Great Notion Taproom in Portland, Oregon, but someone at Brew Gentlemen had a growler and was willing to share. I was blown away. The beer tasted like a liquid blueberry muffin! And lo and behold, I looked at the name scrawled on the crowler — Blueberry Muffin.
Flash forward several years. I've not only had the chance to try more Great Notion beers, but I've watched with joy as they've started canning, and visited their taproom to interview the founders. I even had the chance to collaborate on a Hop Culture x Great Notion beer and glass! Through it all, I wondered how a brewery with such a massive national reputation maintained such a small local footprint. I mean this literally. When founder James Dugan showed me his production space, I couldn't believe that it was so tiny.
That all changed Monday when Great Notion announced the opening of its second taproom, restaurant, and coffee shop: Great Notion Brewing Northwest.
"We are very psyched to open a fun-filled brewpub in the industrial part of Northwest Portland," said Great Notion co-founder Paul Reiter. "When we first opened the production brewery here, there was hardly anywhere to go to eat, drink or get a good cup of coffee. That led us to the idea of opening a morning coffee shop and adding some fun twists on our beers, like the Double Stack Beer Milkshake!"
Designed by ZGF Architects LLC and developed by OBS2LAN MGM LLC, the design of the new building acknowledges its industrial past while also using modern materials to create a warm and inviting space. The entry is covered in dark Shou Sugi Ban Japanese burnt timber, which contrasts the expansive natural light and cross-laminated timber. Fermentation tanks and brewing equipment are visible through a glass wall behind the taproom bar.
The new location will be overseen by Ryan O'Connor, VP of Operations at Great Notion, as well as Tom Hayden, General Manager and Javier Chin, Chef & Kitchen Manager. The food and service at GNB NW will be a bit elevated from its Alberta Street location, with dishes like an Imperial Caesar Salad, Steak Frites (with Painted Hills Ribeye, wild lavender butter, and demi-glace), and a Wild Boar Stroganoff. The space will also have beer milkshake versions of two of Great Notion's most popular beers: Double Stack and Blueberry Muffin.
It's usually the coffee that gets me to Portland, Oregon, but I wouldn't mind a Blueberry Muffin milkshake.