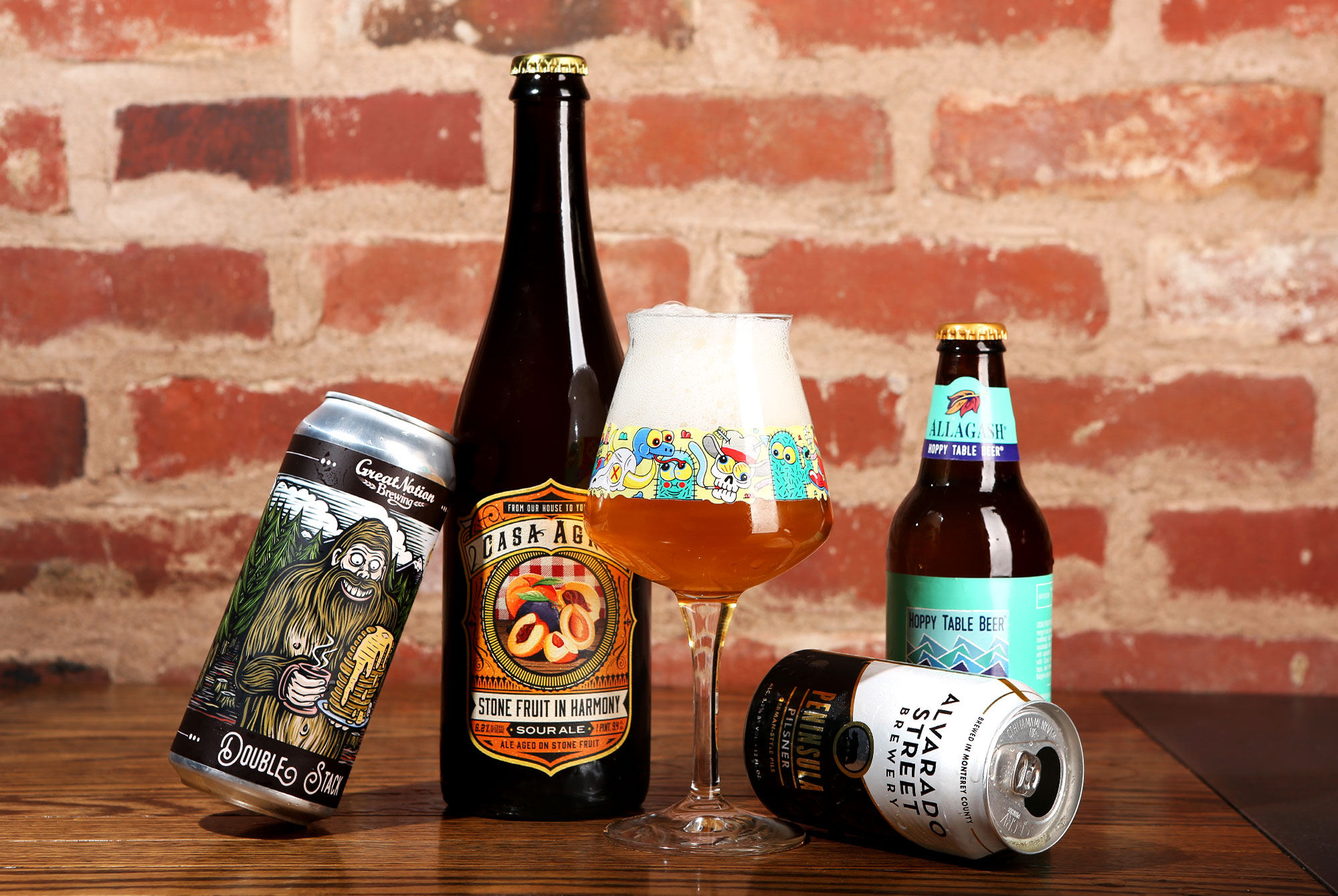 Photography by J. Travis Smith
Making sure you've packed a few beers for proper enjoyment on the trail is perhaps just as important as filling your Camelbak for proper hydration. I'll be the first to admit that a six pack of PBRs will do the trick, and if you're really in a pinch, we won't judge you. But, if you're fortunate enough to get your mitts on some fresh liquid from your local craft brewery, you simply can't go wrong.
Whether you're sipping at the summit, beside a waterfall, in a canyon, or on a car hood in the parking lot of your hometown trail, we have a lineup up of beers for you to bring along that are sure to enhance the endorphin buzz train you're already riding.
Picnic Lightning, Brouwerij West
IPA, 6.8% ABV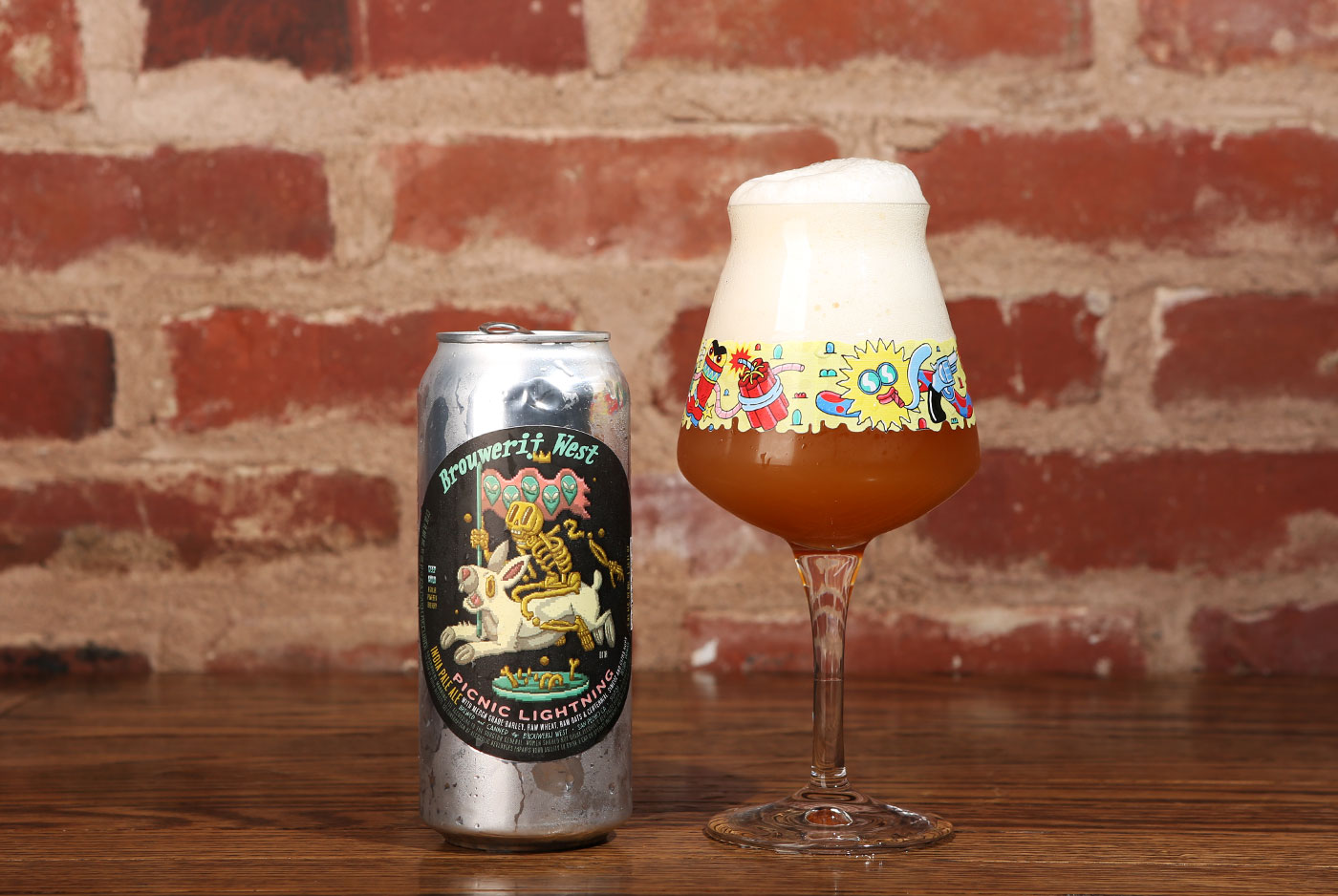 Looking to escape the urban beast that is Los Angeles? Swing by Brouwerij West in San Pedro, CA and pick yourself up a four pack of Picnic Lightning. This hazy IPA brewed with Centennial, Simcoe, and Citra hops is the perfect hiking partner. Like all of Brouwerij West's beers, Picnic Lightning is brewed in their 100% solar power facility and dons label art as tasty is the beer inside. This label, in particular, is designed by @dxtrtheweird.
Learn more
Where to enjoy: Ocean Trails Reserve
Hoppy Table Beer, Allagash
Table Beer, 4.8% ABV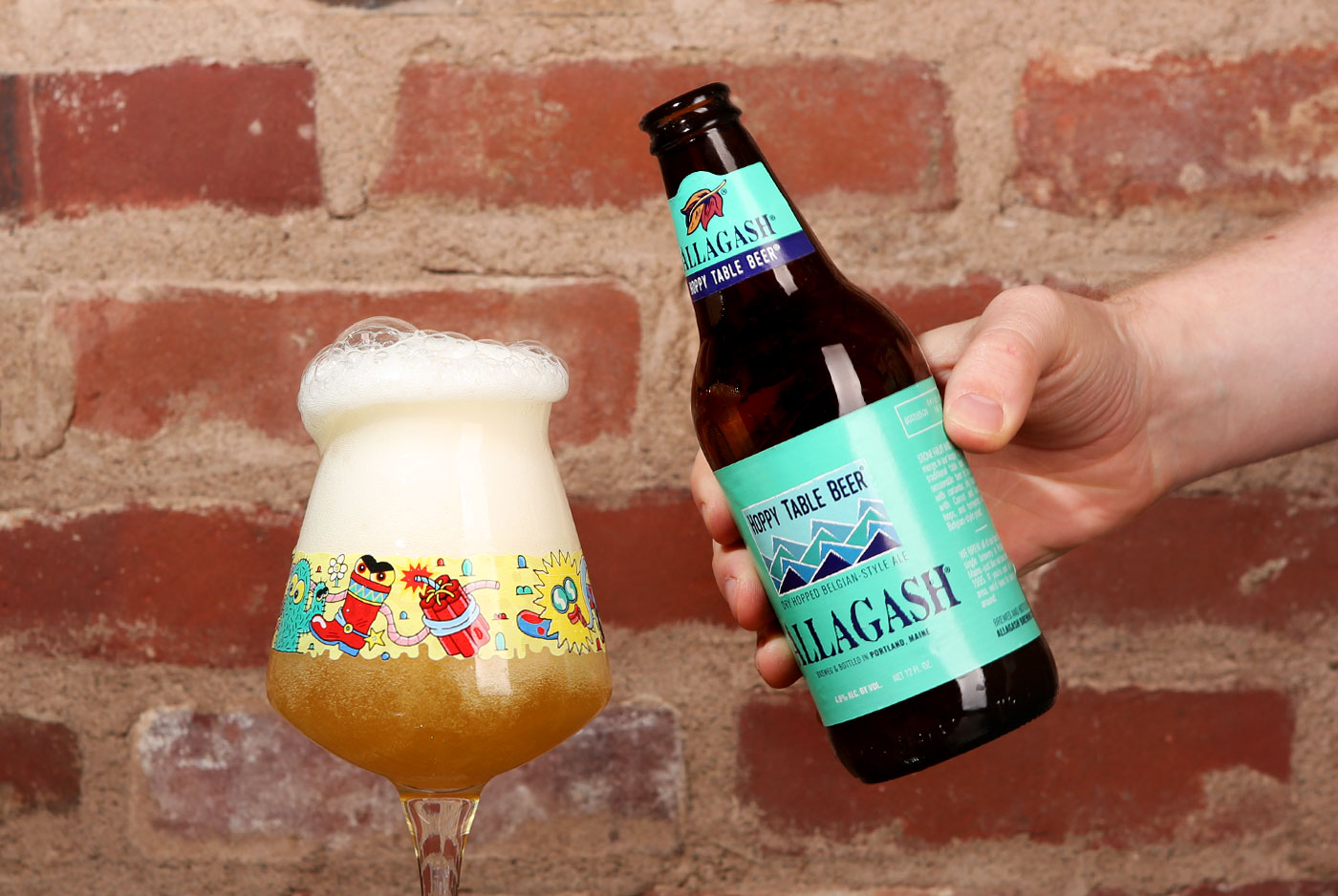 Turns out tables are not required to enjoy tables beers. In fact, Hoppy Table Beer by Allagash is actually best enjoyed as far away from your kitchen/dining room as possible. This easy drinker packs a pleasantly mild hoppy aroma, making it the perfect choice for those seeking a sessionable, light bodied quencher. Not to mention, Hoppy Table Beer can now be found in 16 oz cans making it Allagash's most mobile offering of all time. It also makes for a pretty good shotgun at the pinnacle, if you're into that sort of thing.
Learn more
Where to enjoy: Acadia National Park
Suburban Beverage, Perennial
Gose, 4.2% ABV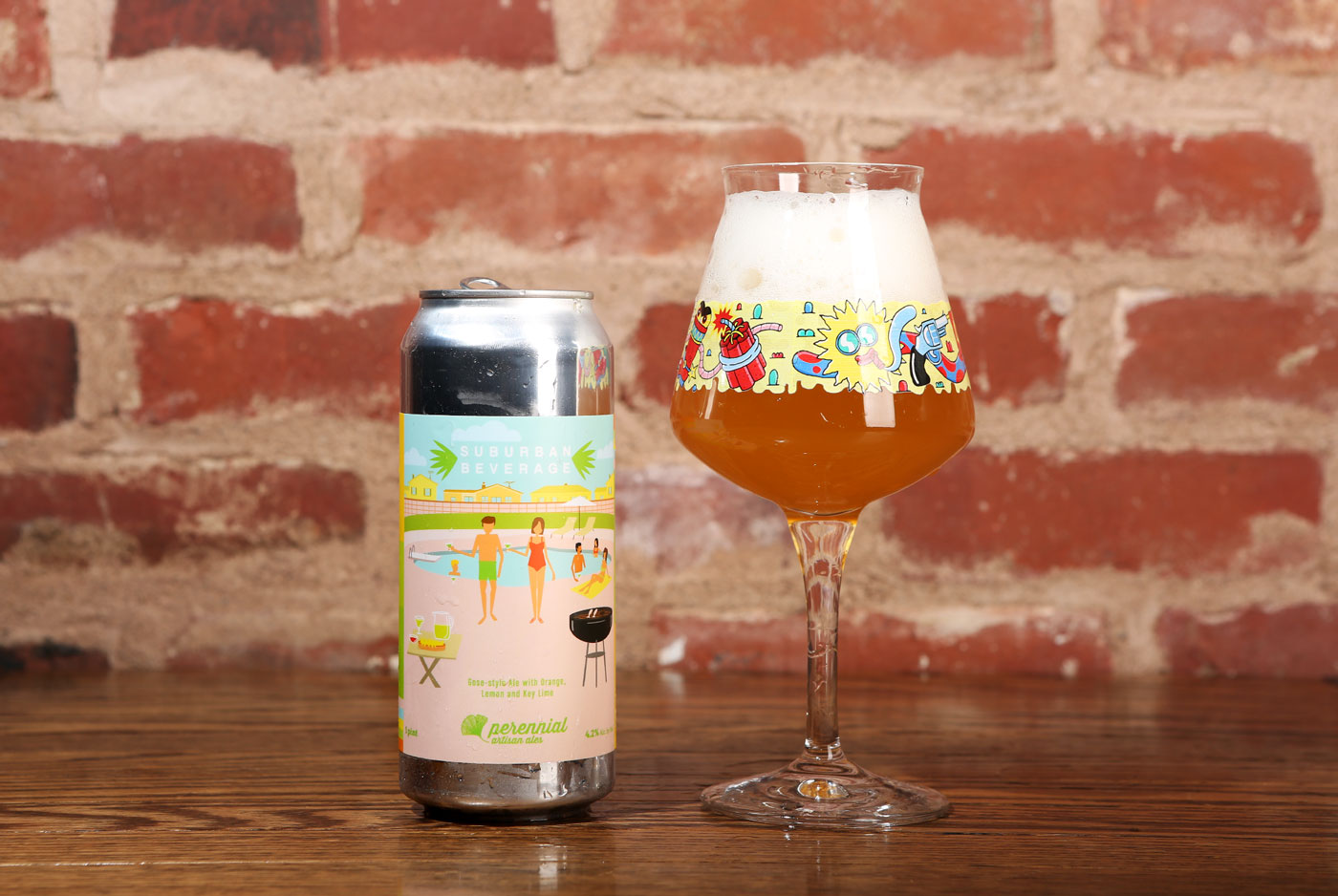 We prefer consuming Perennial's Suburban Beverage outside of suburbia, and think you will too. Brewed with salt, meyer lemon, valencia oranges, and key lime juice, this gose-style beer has a satisfying, lip-puckering, zesty tang that will have you singing from the hilltops. Although, if a hike isn't in the cards this weekend, this still tastes pretty great after mowing the lawn.
Learn more
Where to enjoy: Mina Sauk Falls
Double Stack, Great Notion
Imperial Breakfast Stout, 11% ABV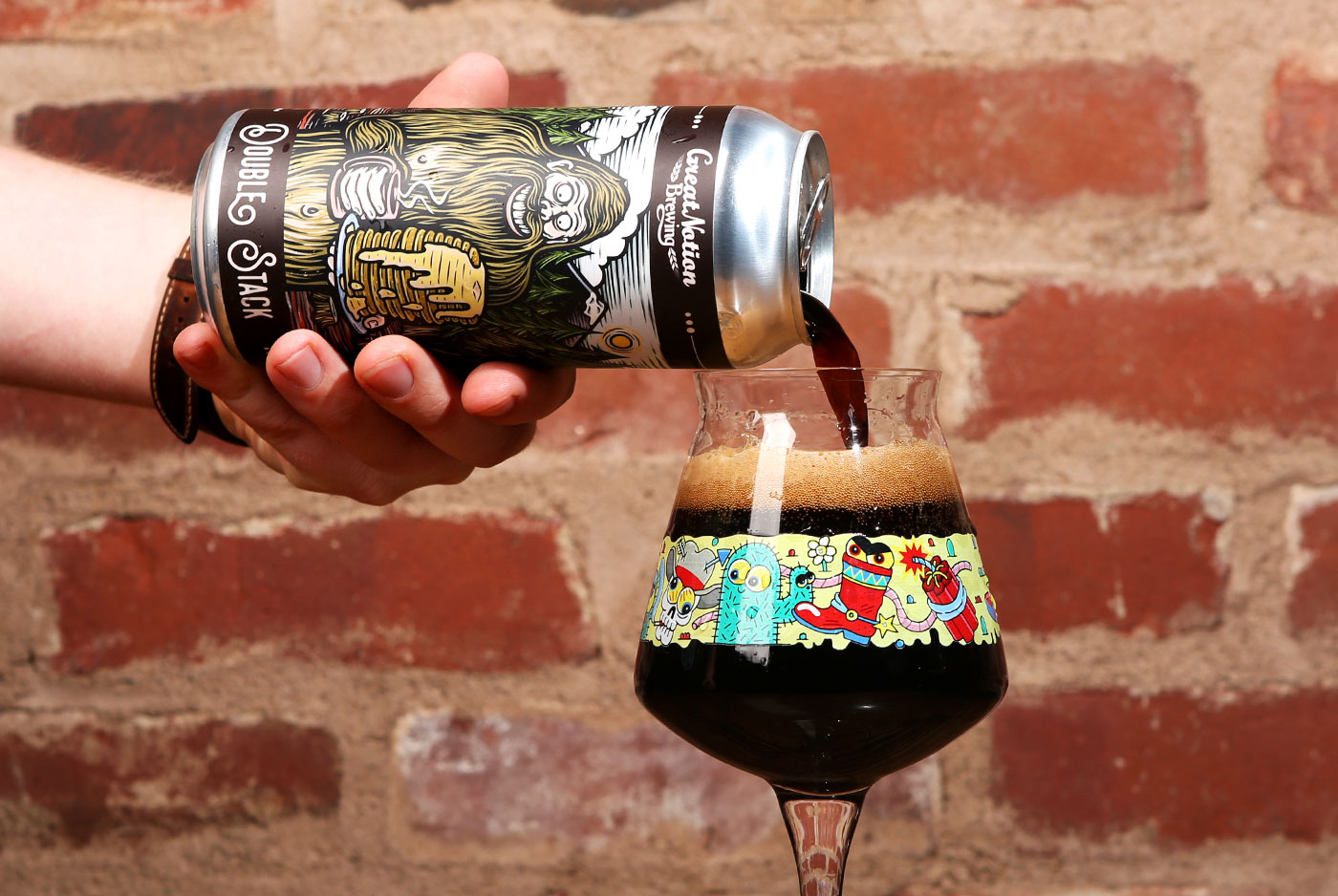 For those who rise with (or before) the sun to get their hike on, we've got a full pancake breakfast for you to crack open along the way. Double Stack, an Imperial Breakfast Stout from Great Notion Brewing, is fermented with "an irresponsible amount of maple syrup" and aged on Portland, Oregon's own Clutch Coffee Roasters whole Sumatra beans. All we have to say is that there is nothing irresponsible about excessive maple syrup usage and that this is a beer worth waking up and hiking for.
Learn more
Where to enjoy: Tom Dick and Harry Mountain
Three Hour Tour, Burley Oak
Triple IPA, 10% ABV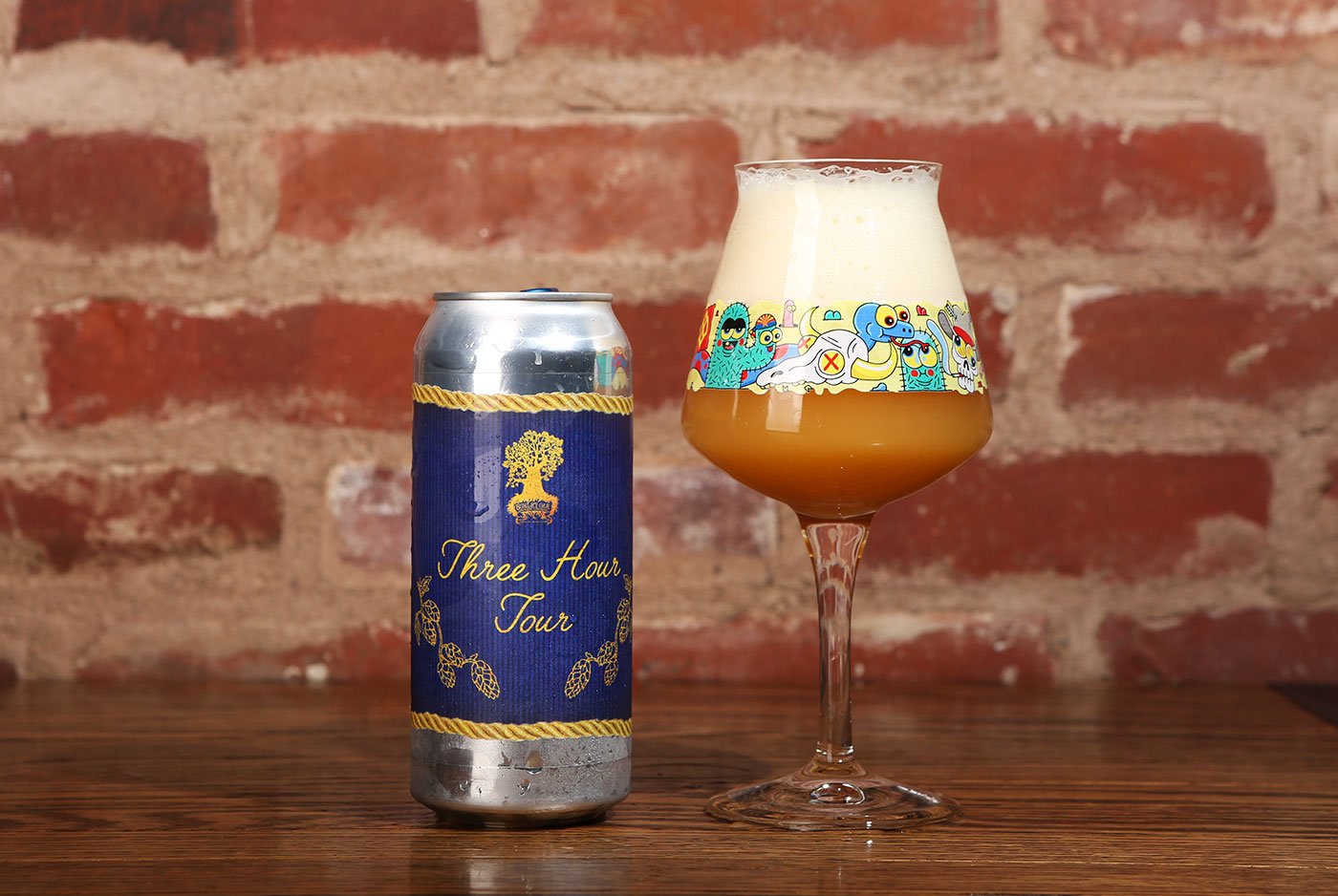 No better way to cap off your own three-hour tour in the great outdoors than with Burley Oak's heavy hitting Triple IPA, Three Hour Tour. Aggressively hopped with Vic Secret, Mosaic, and Summer hops, Three Hour Tour is dangerously easy drinking for a 10% beer. Just make sure that you're not being led by Gilligan and Skipper. And make sure to hydrate. With water.
Learn more
Where to enjoy: Assateague State Park
Peninsula Pils, Alvarado Street
Pilsner, 5.2% ABV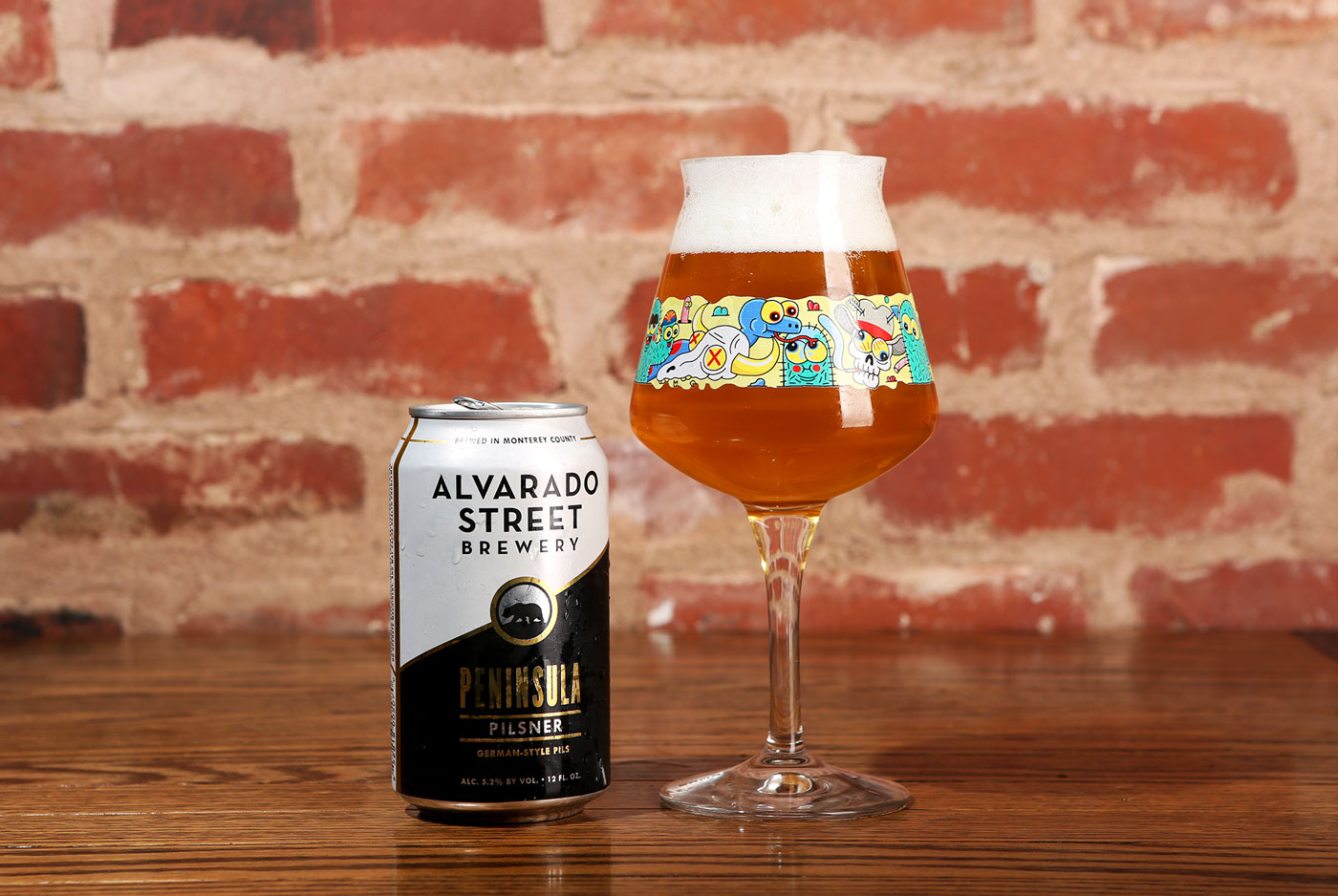 Peninsula Pils is the crisp and rejuvenating-as-all-get-out hoppy pilsner that you crave after any hike. Need we say more? No, but we will. Thank you, Alvarado Street. And, yes, we'll take another, please.
Learn more
Where to enjoy: Toro Park's Ollason Peak
Maximalism, Pueblo Vida
IPA, 6.2% ABV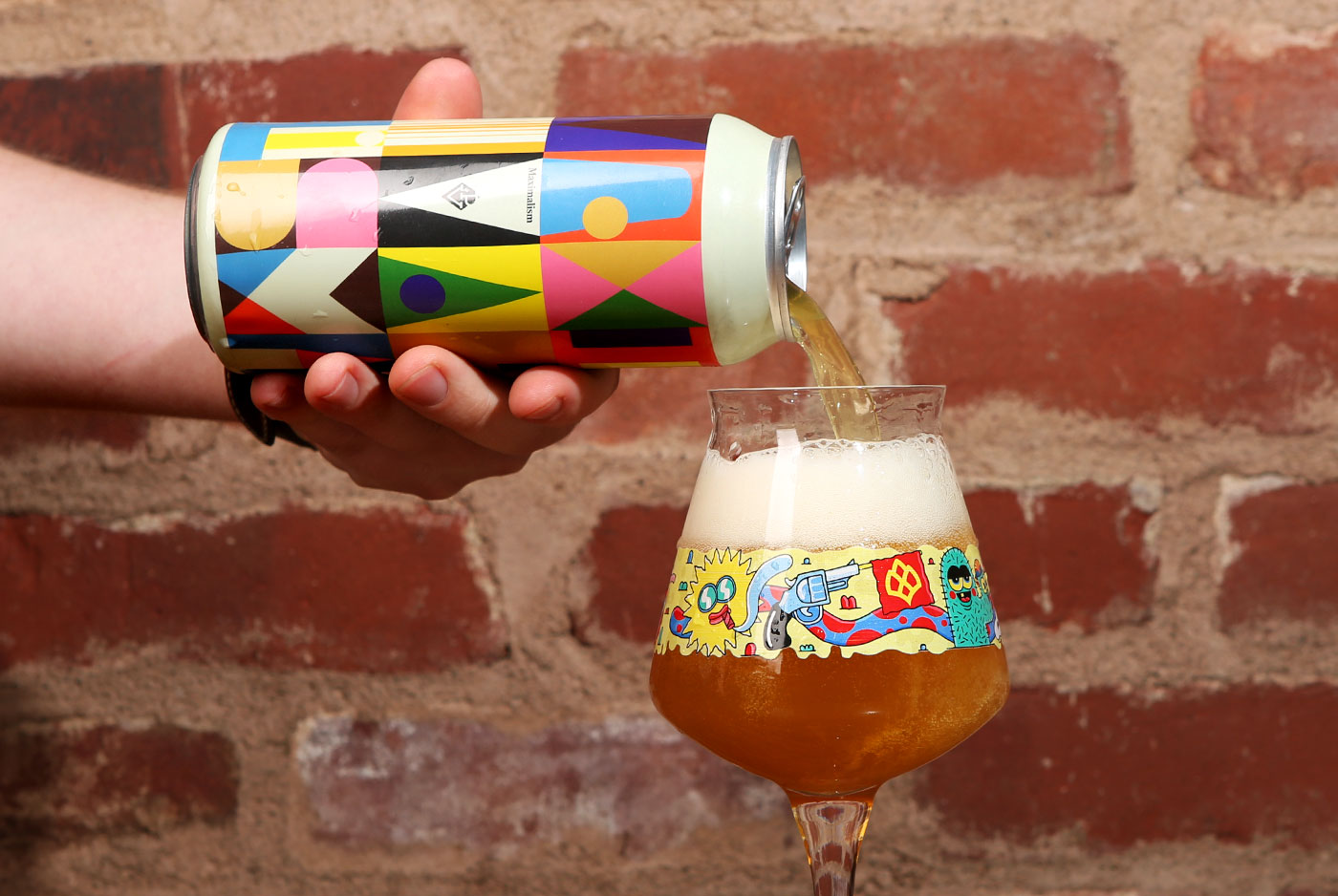 Brewed with the philosophy "more is more," in mind, Maximalism IPA is brewed with Vienna malt and flaked barley, and hopped and dry-hopped with Nelson, El Dorado, Citra and Mosaic Cryo hops. With flavorful, citrusy notes and incredible smoothness, this beer provides an oasis from the desert heat.
Learn more
Where to enjoy: Seven Falls
Painting with Bob Ross, Henry and Fran
IPA, 7.1% ABV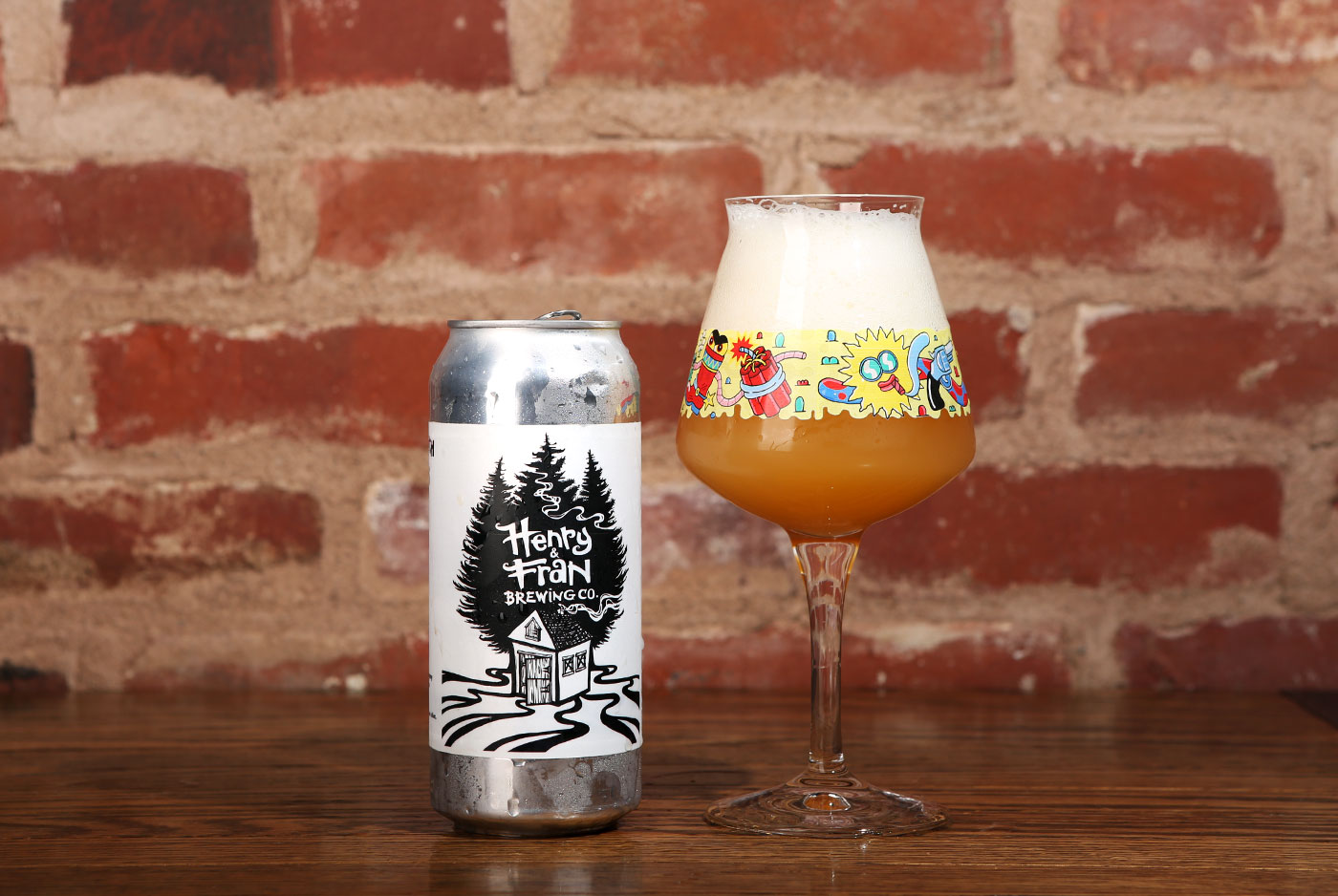 Bob Ross captured the simple beauty of nature with the stroke of a paintbrush, and now you can enjoy his legacy in the great outdoors by drinking Painting With Bob Ross by Henry and Fran. Beneath the happy little clouds and among all the happy little trees along the way, discover the joy of sipping this balanced IPA. It's what Bob would have wanted.
Learn more
Where to enjoy: Wachusett Mountain
Process Control, Southern Grist
New England DIPA, 7.5% ABV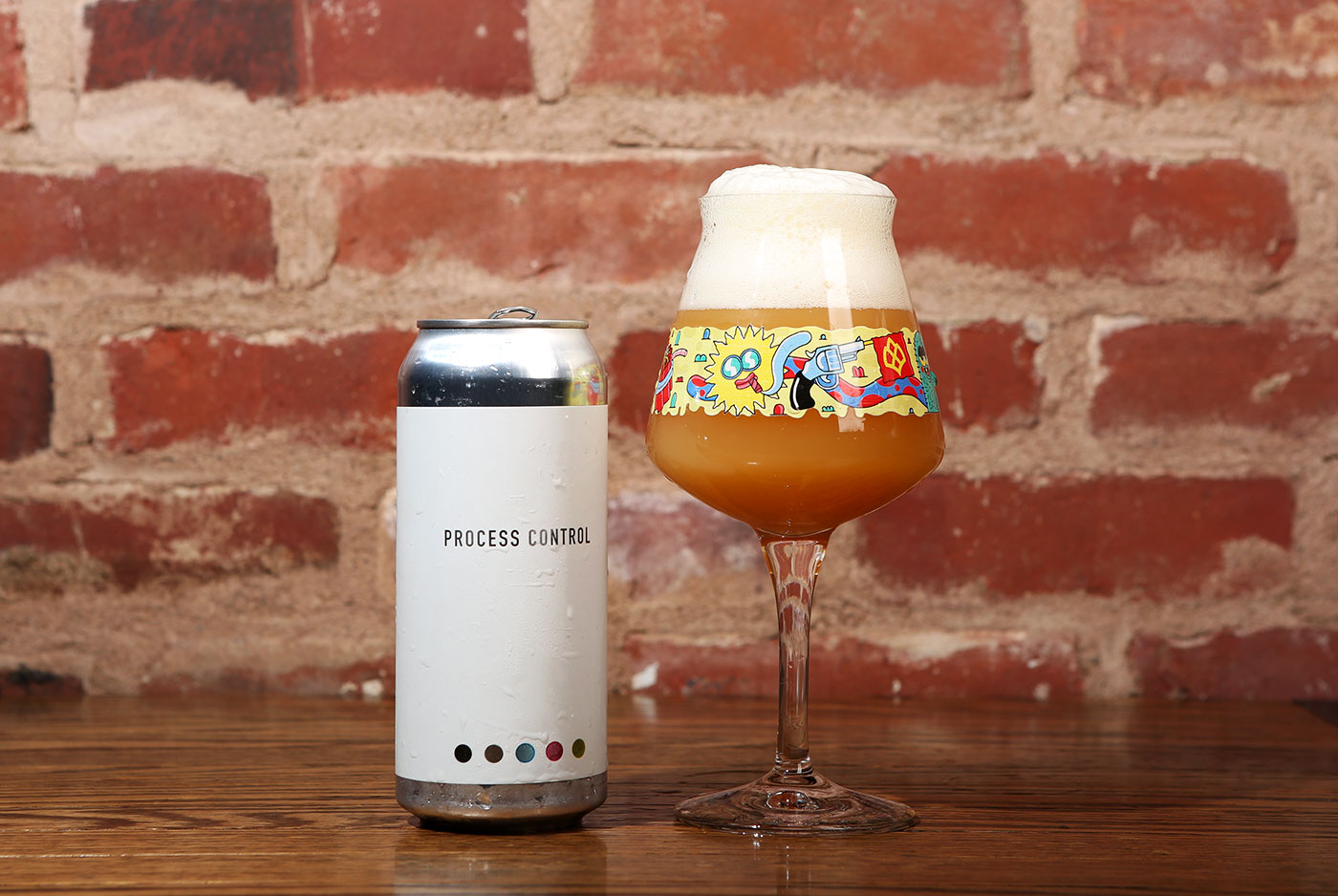 Looking to get far, far away from all the honky tonks, but still want to pack a taste of the Music City with you? You could grab a hot chicken sandwich to go, but we recommend bringing along Process Control by Southern Grist Brewing Company. With big notes of peach and gummy bears, this New England Double IPA makes for a delicious treat at the end of your journey. No wet-naps required.
Learn more
Where to enjoy: The Walls of Jericho
Stone Fruit in Harmony, Casa Agria
Saison/Sour Blend, 6.2% ABV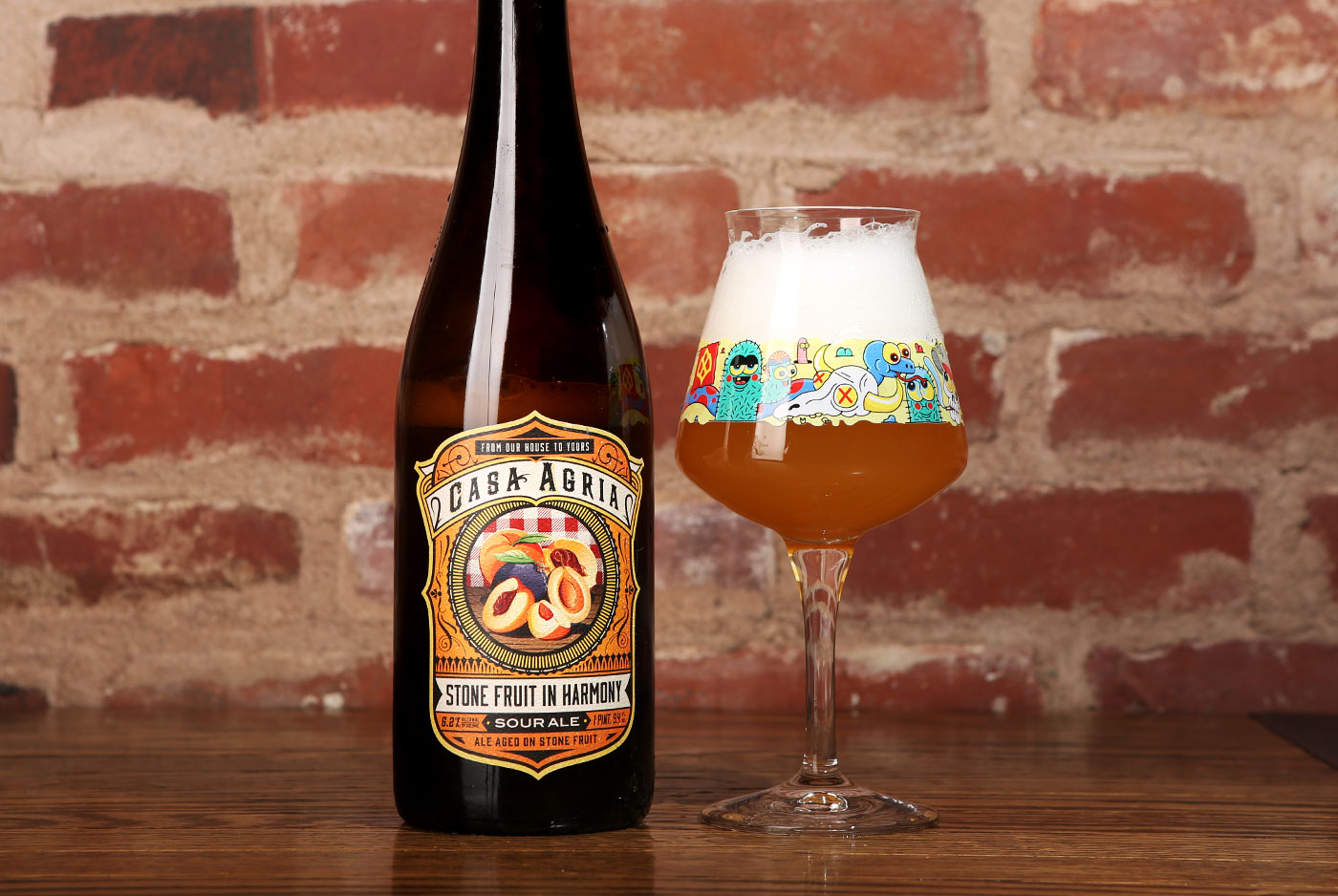 While 750ml bottles are not the most hike friendly vessel, Casa Agria's Stone Fruit in Harmony Sour Ale is one we'll be bringing along for the trek. This blend of their Golden Sour and Saison is aged on a medley of peaches, plums, and nectarines, making for a pleasantly tart and funky bottle to share fireside. While Casa Agria recommends enjoying this beer with fine foods and fine friends, sometimes the best we can do in the woods is smores and fire roasted weenies. Sounds just fine.