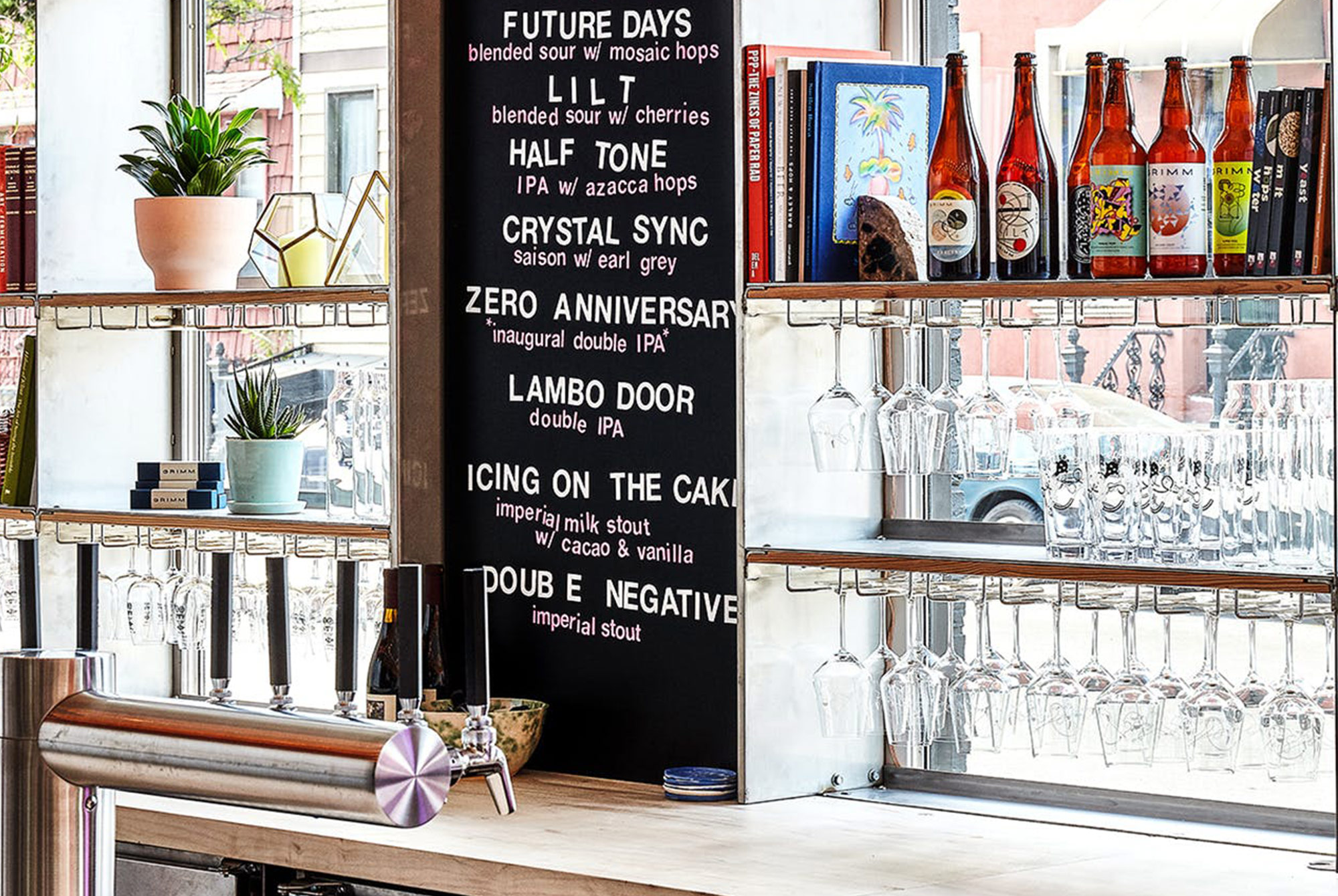 In 2013, Lauren and Joe Grimm opened Grimm Artisan Ales as a "gypsy" brewery — they didn't have their own production space, but brought the experimentations and recipes they conceived in their Gowanus kitchen to life at other facilities. Using this model, they produced a wide variety of beer ranging from tart and fruit-forward sours to rich stouts, many of which became highly sought after by those in the know. But the husband and wife team sought a space to call their own. This weekend, their vision becomes fully realized with the opening of the Grimm brewery and taproom.
The new, minimalist space is awash in natural light that illuminates succulents, stacks of books, and bottles of barrel-aged sours. In an interview with Vogue, Lauren explained that she wanted the taproom to "remind you of California in the 70s. It doesn't feel like you're in a little dungeon of a bar."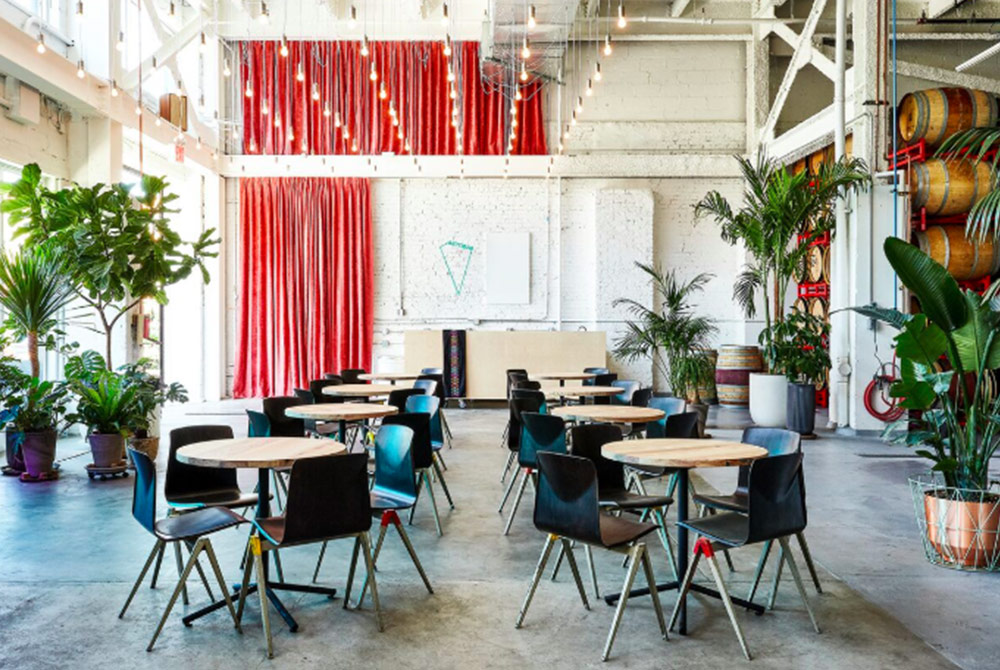 The 7,500 sq. ft. production brewery houses a 30bbl brewhouse, as well as rows of oak barrels dedicated to aging Grimm's exceptional sour beer. In the taproom, you'll find 10+ draft lines, bottle pours of blended and barrel-aged beers, New York wine and cider, and food from Samesa, a Shawarma spot in Williamsburg.
This weekend, try Lilt, a blended sour with cherries, or Today's Special, a bright and floral pale ale, with chicken shawarma.
Liked this article? Sign up for our newsletter to get the best craft beer writing on the web delivered straight to your inbox.