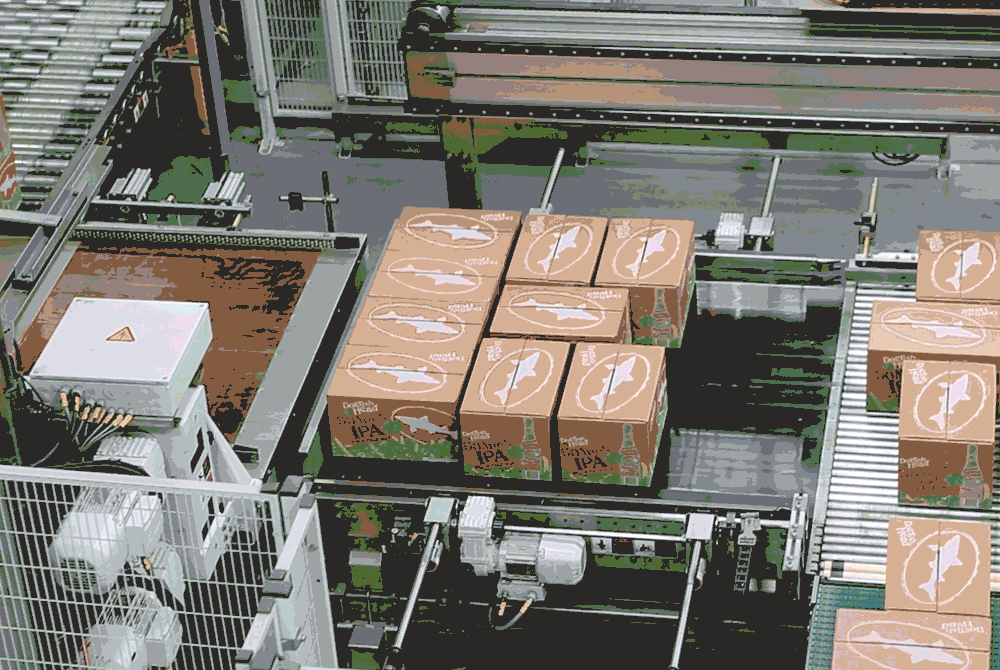 Craft beer has become glamorous — it's the perfect marriage of creativity and working with your hands, plus the perk of being encouraged to drink on the job. With new breweries coming online every day, the temptation to leave the desk job and start over as a beer pro has never been greater.
Of course, looks are deceiving. Talk to anyone in the industry and they'll tell you that 90 percent of any successful brewing operation is cleaning. To get a picture of what working at a brewery is actually like, I chatted with Sofia Barbaresco, the general manager of Industrial Arts Brewing Company in Garnerville, New York.
"When you actually get down to it, everyone does everything as needed to get the job done, so it's important to have versatile and flexible people on your staff," she said. "And definitely people who like cleaning. And people that you like drinking beer with."
Sofia got a degree in Brewing Science to better equip her in making the jump from hobby to profession. "As a woman, being armed with technical skills was my best bet," she said. "Most entry level positions are very physical and it's unlikely that someone would hire a 5'3″ woman over a big burly dude."
From packaging to sales to actually brewing the beer, here's Sofia's rundown of what's involved in the job descriptions of the various and critical positions inside a brewery.
Production
Packaging / Cellarman
A LOT of cleaning, from fermentation tanks to floors and kegs. Prepare to be perpetually wet. You'll need to monitor specs such as the gravity of a beer and the CO2 levels. You'll also need to learn about dry hopping and dumping trub.
Anecdotally, there's a lot of yelling at machines and fiddling with equipment. This is generally the first step in the door if you want to be in production. It's in no way a glamorous position, but these guys and gals have their ears to the ground and know exactly what's going on with each beer at each step of the process.
Depending on how big your operation is, there might be a position for a cellarman, who would be responsible for CIP (Clean in Place – the brewery cleaning process) and filtration (if your brewery does that), and a separate position dedicated to packaging, which includes transferring the beer from the tanks to kegs or bottles or cans.
Brewer
Next up the ladder is the brewer, who makes the wort. Depending on how automated your system is, being a brewer is about milling grain and performing basic maintenance on pumps, valves, tanks, and equipment. It's also about shoveling out the several tons of steaming grain at the end of the brew and cleaning the brew house. Some smaller breweries combine the brewer and cellar positions, creating a "production" position that does it all.
Quality Assurance (QA) / Quality Control (QC)
If you're lucky, your brewery has a dedicated person to monitoring quality. This person generally comes from a science background and has a good grasp on mixing media, plating, microscopes, autoclaves, and sanitary processes, in general. During every step of the brewing process, they're taking samples to ensure there's no wild yeast or bacteria that could be adversely affecting the beer, and that the final product is shelf stable. They also develop the sensory analysis program, which uses statistics to suss out the different flavors and aroma profiles in the beers.
Head Brewer/ Brewmaster
While it seems like the Head Brewer might spend his or her days sitting on a golden throne and brainstorming fancy recipes, the position is mostly about logistics. Yes, the Head Brewer creates recipes, but he or she also orders the ingredients, schedules the brews, and manages the production team. If you want this position, prepare to stare at lots of Excel spreadsheets. It's important for the Head Brewer to have a grasp on how much inventory they have in raw materials and finished goods.
More often than not, the Head Brewer gets to have some fun as the face of the brewery at events. They know exactly how the beer should taste and develop the Standard Operating Procedures to ensure consistency, which is one of the more challenging aspects of brewing. There are a lot of differing opinions on whether this role should be called "Brewmaster" or not — some of the more old school people think that the title should be reserved for people with a formal education, while others think that one earns it with experience.
Tasting Room
Tasting Room Staff
This is another great way to get your foot in the door. The people here are super excited about the beer at the brewery and want to share that excitement and knowledge with everyone who visits. They need to be able to engage with all levels of interest and be knowledgeable about the brewery's story and the beer-making process. Often, they set the tone for a brewery visit — if the bartender is distant and aloof, the customer will often associate those qualities with the brand itself.
Some breweries also have dedicated staff for merchandise and tours. If you demonstrate enthusiasm and potential, a part-time tasting room position can definitely lead to a full-time job in production.
Tasting Room Manager
One step up from the tasting room staff is the Tasting Room Manager, a position centered around people management — the Manager schedules shifts and deals with customer problems. A person in this position also has to be constantly aware of inventory levels and communicate effectively with the other managers at the brewery.
Admin
Accountant / HR / Marketing / Design / Events
Some breweries have these positions in-house, while others use outside services. The bigger the brewery, the more likely it is that they have an in-house position in your field.
At the very least, most breweries have some sort of in-house marketing position that coordinates events and manages social media. These people create and shape brand messaging and craft the brewery's story. This is how the more art-oriented folks can get their piece of the craft beer action.
Sales
Delivery
This is another entry level position. If a brewery self distributes, this person will be loading up the van with all the kegs for the day and lugging them up and down narrow flights of stairs to bars and restaurants.
Sales Rep
Sales reps each have their own territories. They call on key accounts and tell the bar owners and managers about new beers. They also plan events to promote the beers. A big part of this job is developing and maintaining strong, positive relationships with account staff and distributor sales reps. People in this position have their ears to the ground about hot new retail locations and always try to make an impression.
Sales Director
This is the step up from the sales rep position. This person creates all the sales goals and budgets for each of the brewery's territories. He or she works closely with the marketing person to develop promotional materials and events. They also handle logistics with the brewery's various distributors. Finally, they have a broader view of the brewery's sales strategy and figure out what people are best used in what areas. A key part of their job is also developing sales talent.