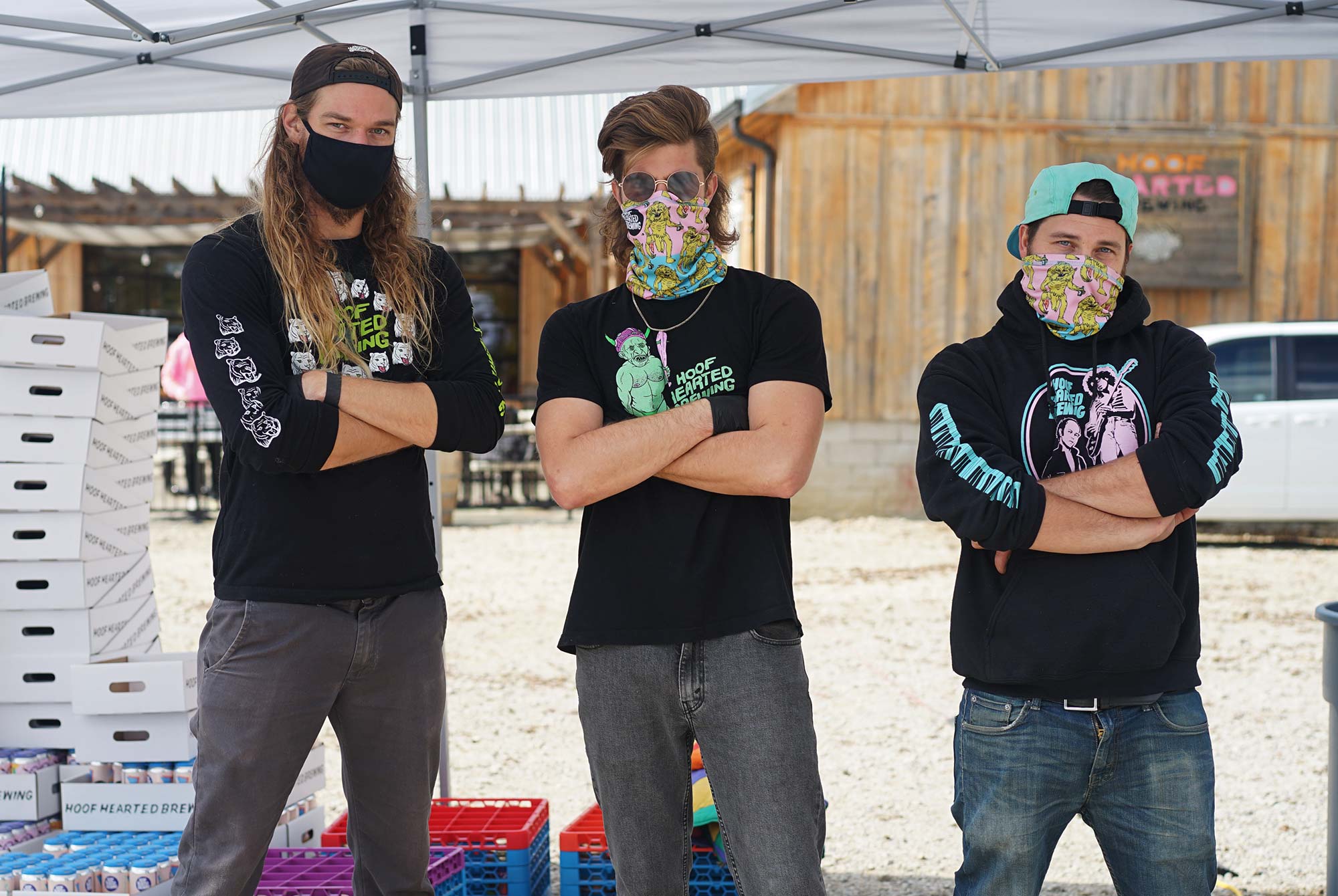 Photography by Kenny Gould
As the editor of a craft beer magazine, I'm not supposed to have favorites. But Hoof Hearted Brewing, with locations in rural Marengo, Ohio, as well as the more cosmopolitan Columbus, Ohio, has always captured my attention. Co-founded in 2011 by Trevor Williams and brothers Jared and Ryan Bichon, the brewery makes incredible, hop-forward IPAs and fruited sours. They run with the tagline "More hops than brains" and seemingly live the brand.
The first time I met the Hoof Hearted team, I'd scheduled a twenty-minute interview that quickly turned into a three-hour meeting. During that time, I saw the brewery's pool (yes, they have a pool). Ate a cracker shaped like Tupac. And, watched the assistant brewer Blake Volk spray mustard into his own face.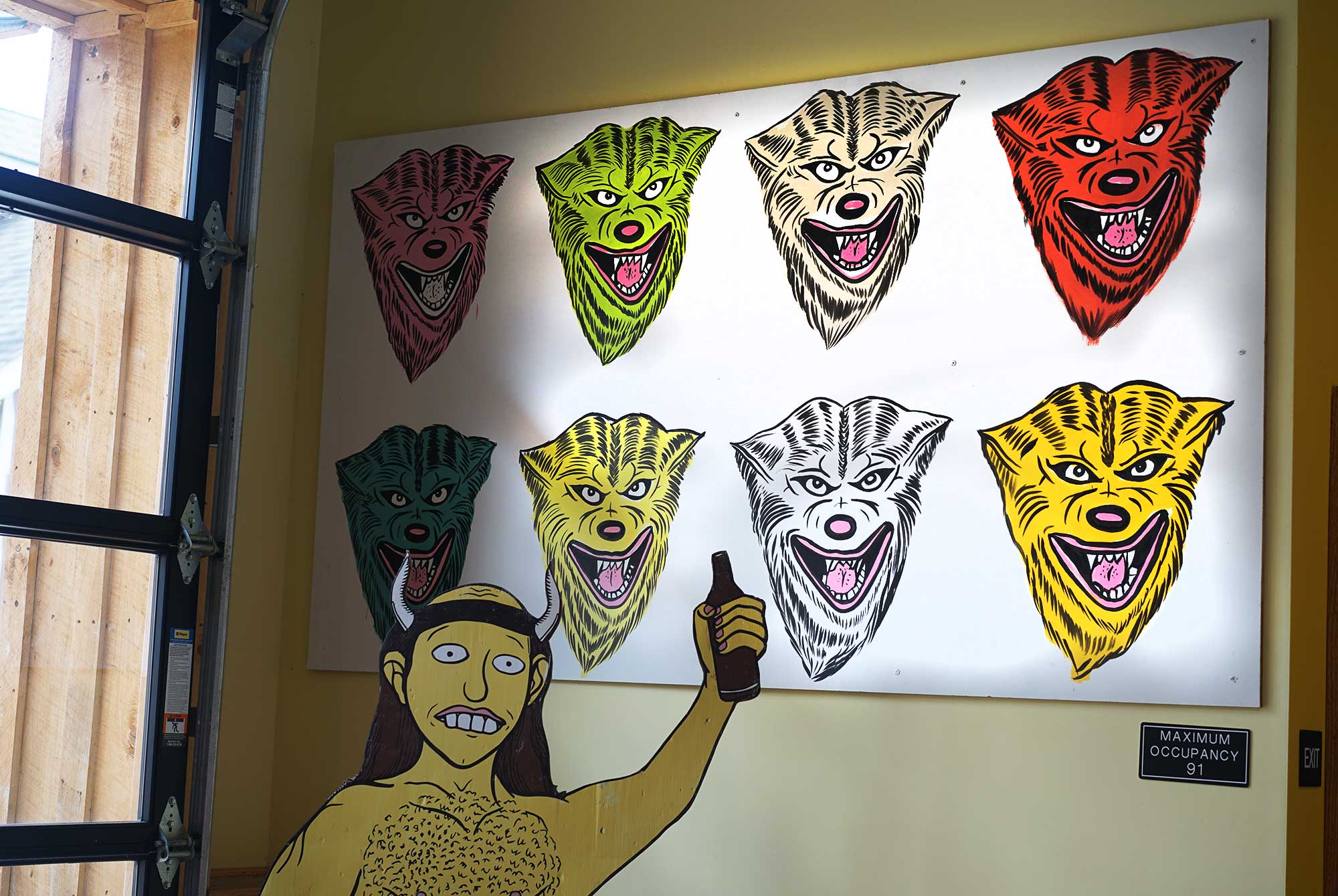 But make no mistake — behind the colorful art, goofy antics, and fart jokes (Hoof Hearted… Who Farted… get it?), the brewery maintains some serious chops. Co-founder Trevor Williams, once a sommelier, brings his experience to the brewing program, while brothers Jared and Ryan Bichon — both former engineers — set the tone for the physical space. The team is further augmented by a fun-loving but seriously talented group of individuals, from General Manager / Coffee Roaster Brayden Volk, the aforementioned brewer Blake, as well as artist and musician Thom Lessner. Jacob Runnels, who recently joined the team and appears to wear every hat the brewery offers, once ran the city's best gastropub.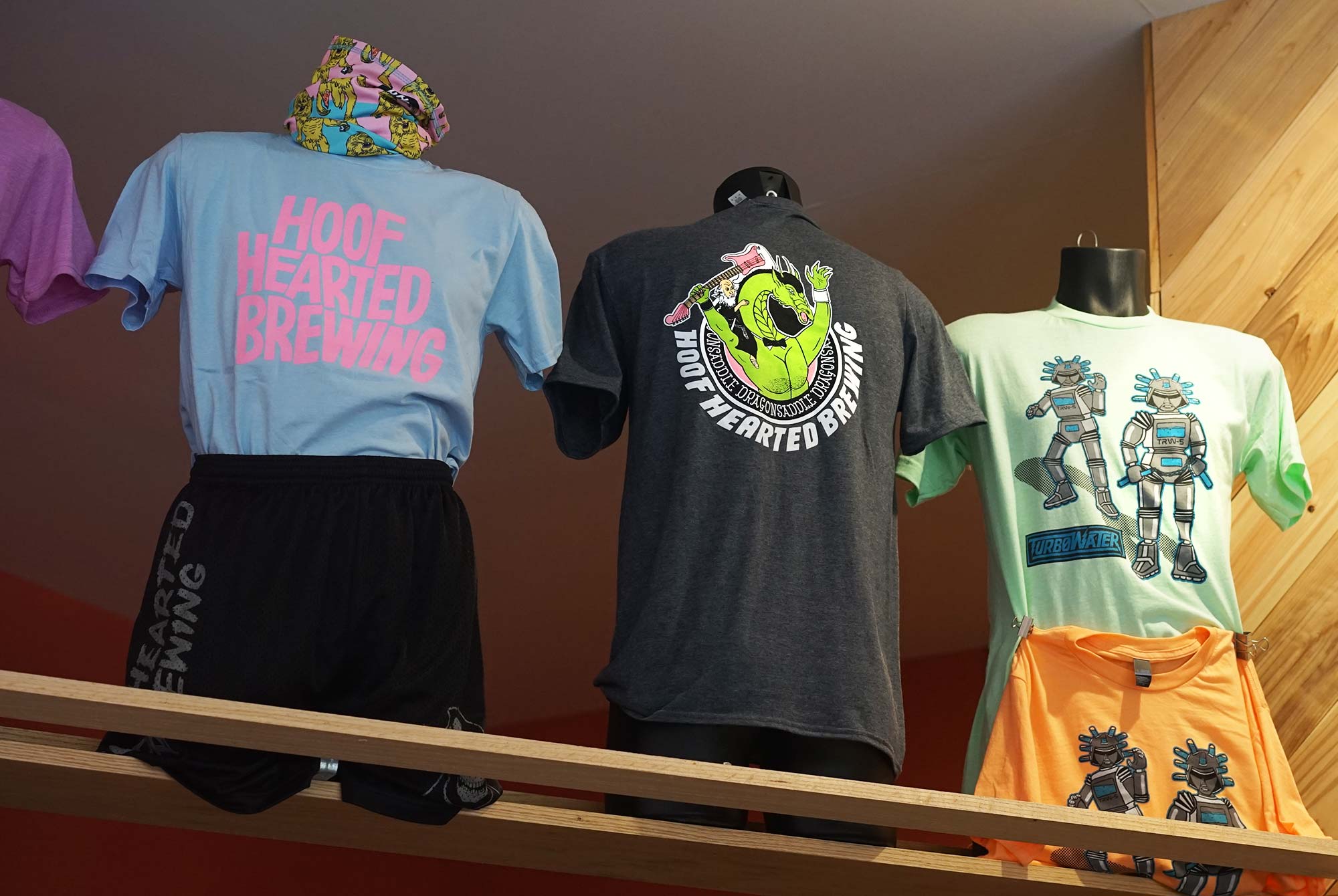 All that talent and almost a decade of experience make Hoof Hearted a brewery to watch. And even more so after they entered the events game in 2017. This year, not even COVID could stop Hoof Hearted's Dragonsaddle Day, a combination beer-and-music festival named after the brewery's beloved Triple IPA.
What Is Hoof Hearted Dragonsaddle IPA?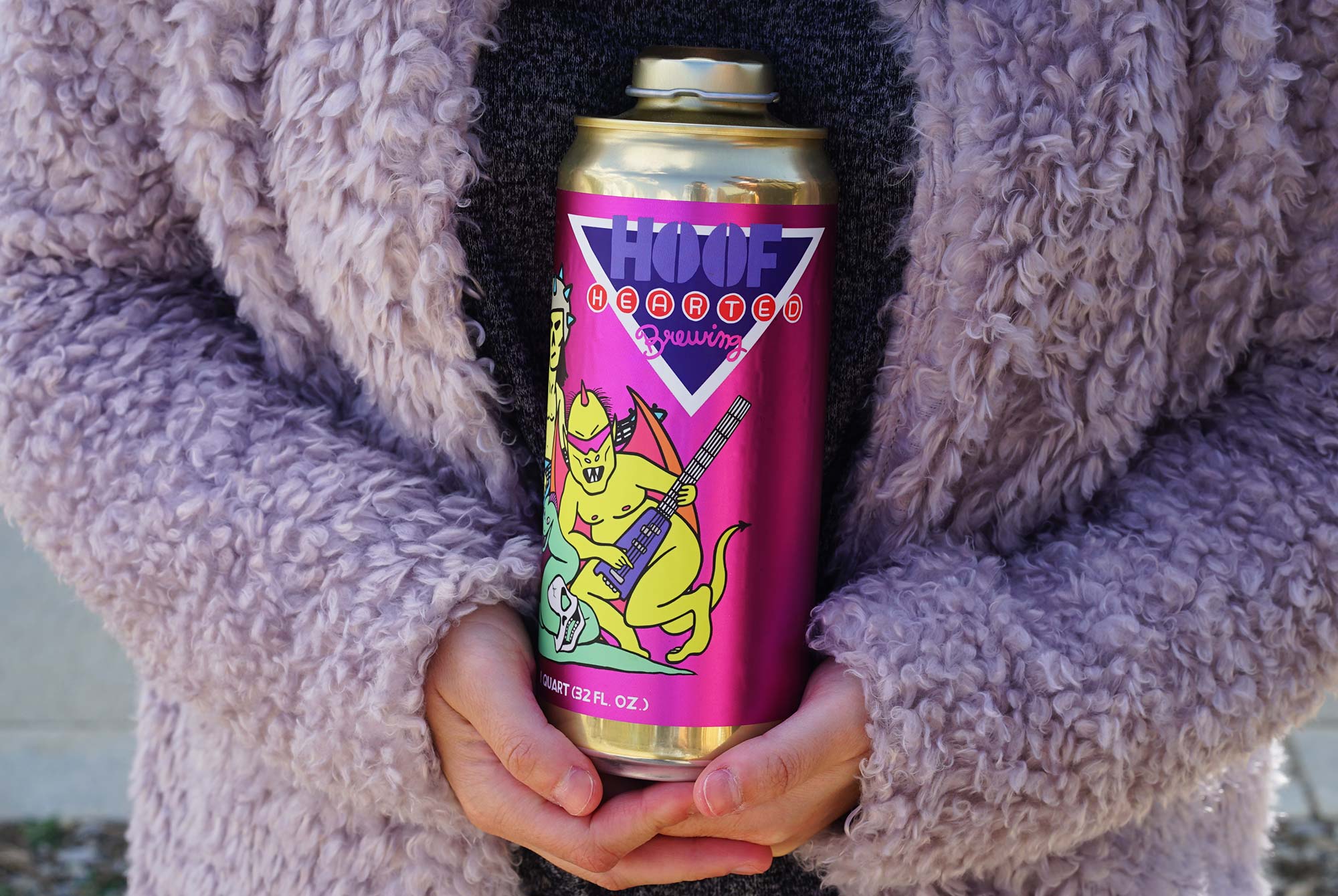 Dragonsaddle is a 63 IBU, 11.5 percent ABV Triple IPA made by Hoof Hearted Brewing in Ohio.
"Dragonsaddle Triple IPA is a 110% quadruple dry-hopped triple that be bursting at the seams with both tropical and dank notes," says Hoof Hearted's Brayden Volk. "The lore surrounding the beer started with it being the first Triple IPA we ever brewed. We decided we'd only make it once a year which I think amplified the hype. For what it's worth, I think it's our only beer in the BeerAdvocate Top 250 Beers of the World list."
Currently, the beer holds a 99 percent score on beer rating site Beer Advocate. Plus, it has a 4.46/5 score on Untappd, making it one of the country's highest-rated triple IPAs.
What Is Hoof Hearted Dragonsaddle Day?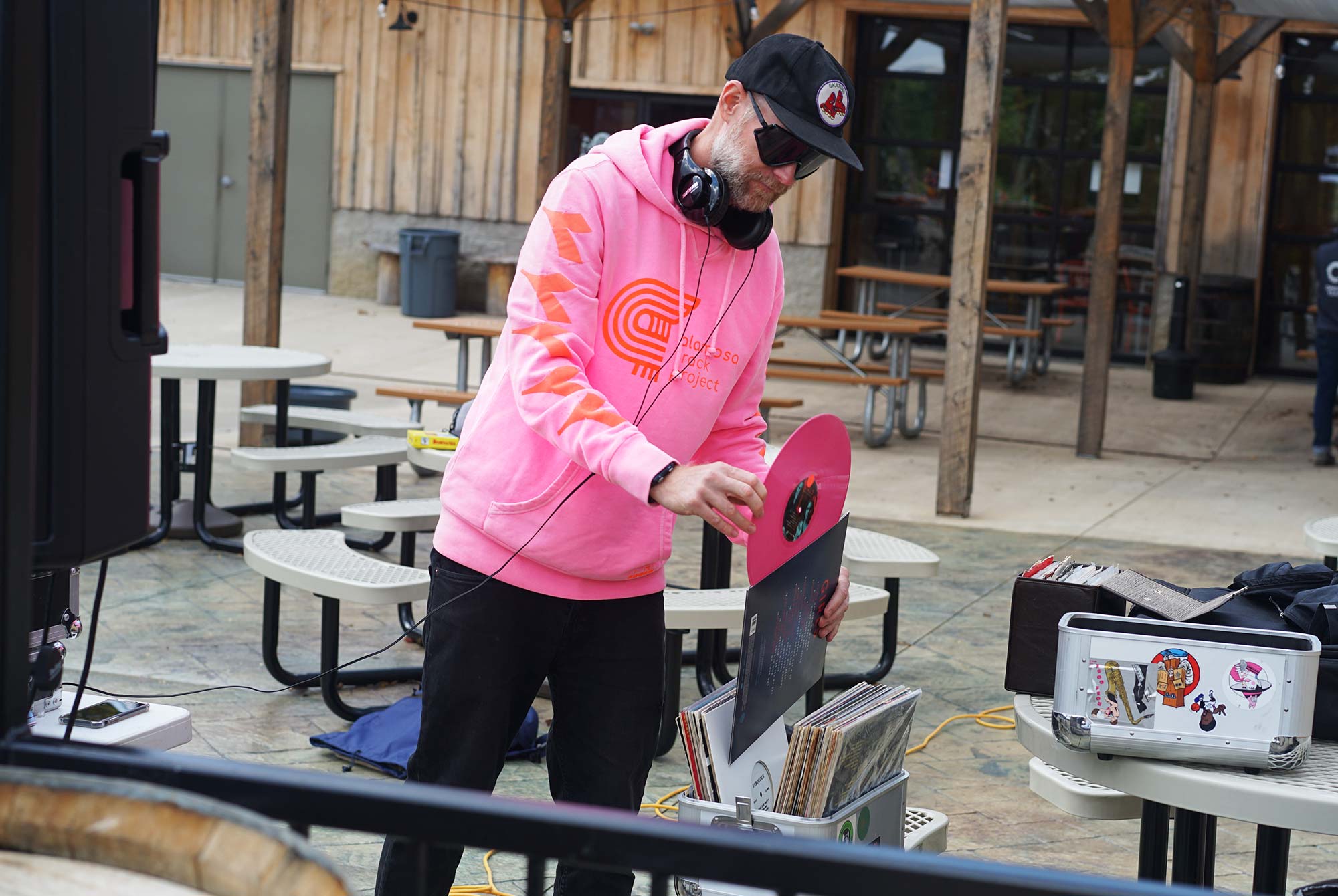 Dragonsaddle Day started in 2017 to celebrate Dragonsaddle IPA.
Historically, Hoof Hearted's Dragonsaddle Day has been one of the most impressive craft beer festivals in the country. In addition to serving up beers from awesome breweries, the Hoof Hearted team usually features a well-known musical artist. Last year, the festival hosted Municipal Waste; in 2018, they had Dinosaur Jr.
How Did Hoof Hearted Brewing Throw a Festival in 2020?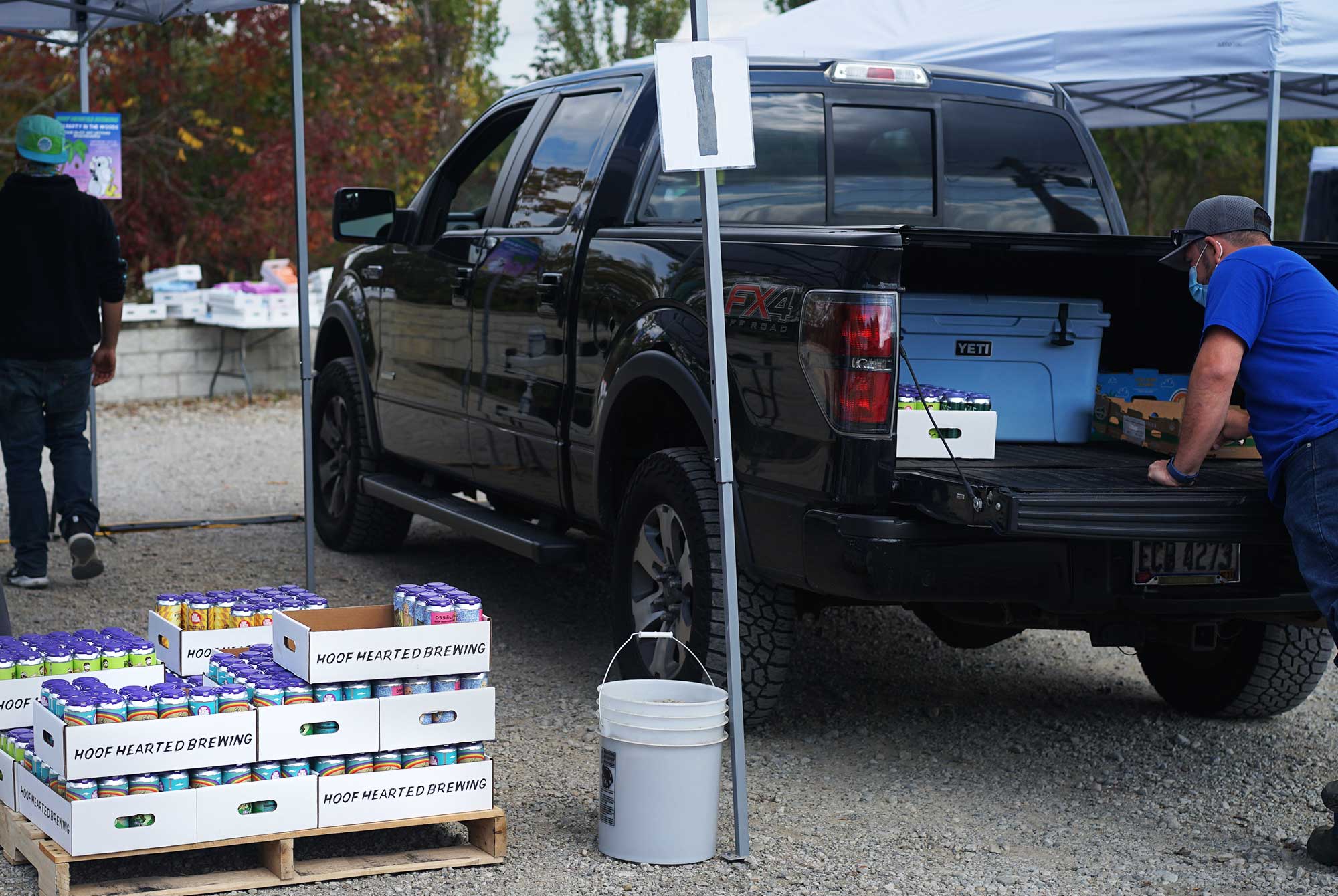 Because of COVID, the brewery knew they couldn't throw Dragonsaddle Day like they had in the past. The music-and-beer-festival format presented too many risks for the possible spread of coronavirus.
For 2020, the Hoof Hearted team re-envisioned Dragonsaddle Day as a "drive-through festival." For weeks leading up to the event, consumers reserved time slots through Eventbrite. Then, on October 3rd, 2020, they arrived at Hoof Hearted's Marengo location, which the team festooned with banners, flags, and tents. In an atmosphere made fun by DJ and artist Thom Lessner, who spun records for over ten hours, consumers picked up their Dragonsaddle allotments. Plus, they scooped up allotments of other rare beers and merch, which were loaded into their cars by masked staff.
Over the course of two days, over 700 cars safely moved through Hoof Hearted's parking lot. The success of the event was a fitting testament to a fun-loving brewery's most popular beer. And the innovation of a team dedicated to upholding a creative standard even in the face of a global pandemic.
Liked this article? Sign up for our newsletter to get the best craft beer writing on the web delivered straight to your inbox.