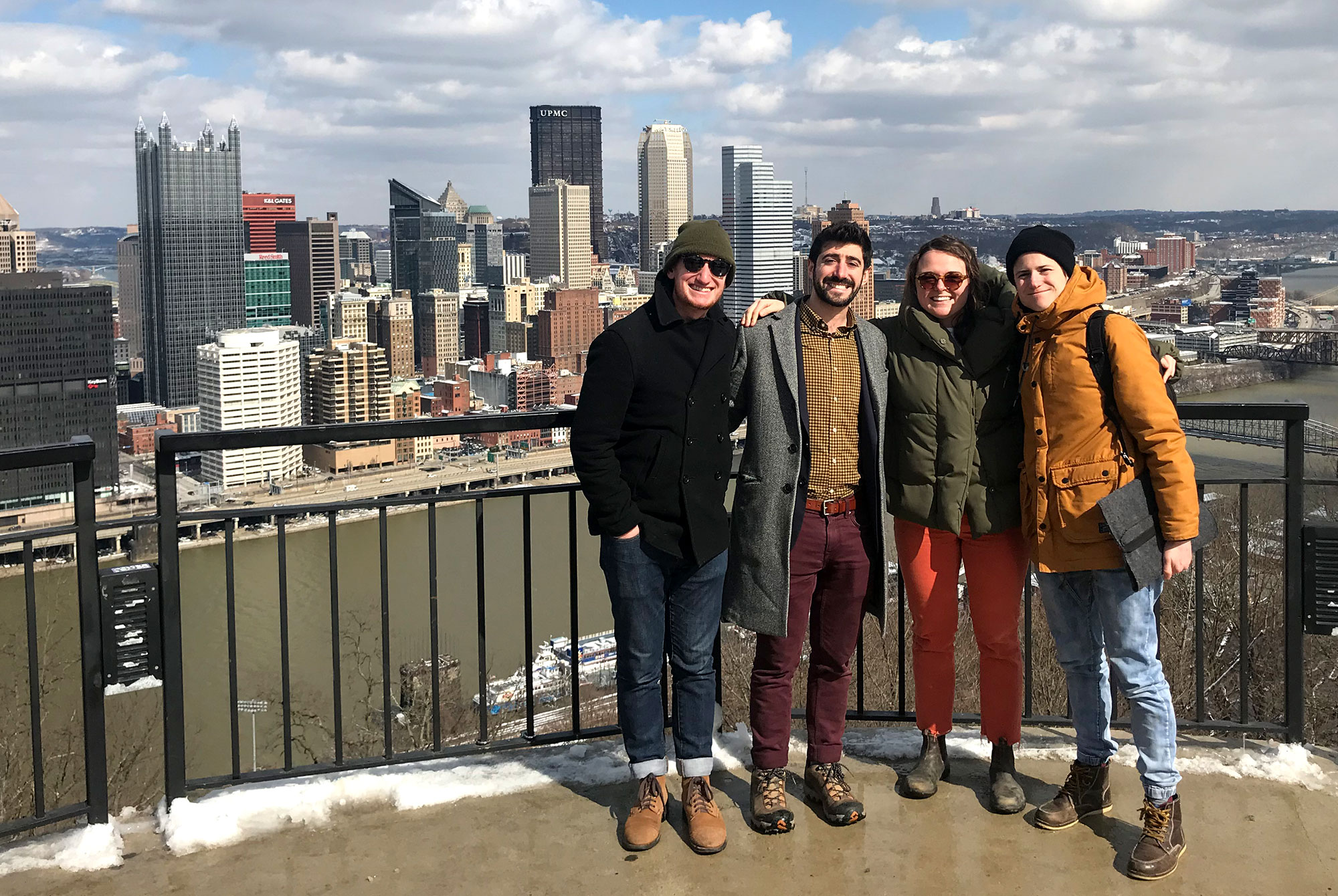 Family, friends, and fellow beer drinkers, today I announce some exciting news: at the end of this year, Hop Culture will be moving back to Pittsburgh.
For those of you who have followed our journey thus far, you know the magazine started out of my apartment in Pittsburgh's Shadyside neighborhood. At that point, I'd been writing about food and beer for nearly a decade, and I was continually amazed by the quality and quantity of new breweries and restaurants popping up all over the city. From my travels, I knew that the rise wasn't restricted to Pittsburgh; every city in America was experiencing the same influx of creative entrepreneurship.
For several months, I commuted between Pittsburgh and New York, building a team that reflected the passion and excitement I felt for craft beer. We'd travel the country, highlighting the most interesting, the most noteworthy, the most unique. In the winter of 2017, I moved to New York full time. The city provided the perfect backdrop for a young entrepreneur trying to write his own curriculum in food and drink. I'll always appreciate As Is, Goldstar, ABC Beer Co., Lois Wine Bar, Ivan Ramen, Daily Provisions, Threes, LIC, Finback, Interboro, Grimm, Evil Twin, Mikkeller NYC, KCBC, Five Boroughs, Fifth Hammer, Hudson Valley, D96, Equilibrium, and so many more for the services they provide to a thirsty city.
But every business needs to grow or die. When we announced our first festival in the summer of 2017, it was fun and different and a direct response to an area of the industry we found tired and out-dated. We focused on aesthetics and design and put brewers in hotels so they came out and poured the beers themselves. We picked a cool venue and got a good DJ. We had killer food. That event, which took place at Dancing Gnome Beer in Pittsburgh, sold out in 10 seconds.
But sixteen festivals later, the game has caught up to the times. For some context, look at this schedule from our friends at Dancing Gnome:
Smells Like a Beer Fest – Mikerphone Brewing – 4/27
1st Anniversary Fest – Remnant Brewing – 5/18
Common Grounds – Commonwealth Brewing – 5/18
Nucleate Fest – HOMES – 6/1
Avery Invitational – Avery Brewing – 6/8
Beers of the Burgh – Carrie Furnace – 6/8
Liquid Art Fest – Collective Arts Brewing – 6/15
Green City NYC – Other Half – 6/22
For the next two months, the Dancing Gnome team has a festival nearly every weekend — sometimes two in the same weekend — and they're all awesome. Smells Like a Beer Fest raises over $30,000 for a local charity. Common Grounds is an industry favorite. HOMES is one of the dopest new breweries in the country, and I can only imagine their event will reflect their brand. In a part of the industry once best represented by frat bros in American flag tank tops throwing up on their own shoes, we've got a breeding ground for culture, innovation, and entrepreneurial spirit.
I don't want to say that our work here is done, but it seems our foray into festivals might be coming to a close. The festival game is not just surviving, but thriving, with a full schedule of events that truly highlight the best the craft beer community has to offer. We're going to continue hosting events, but we're taking a step back to ensure that everything we throw has value for both our consumers and brewers. If you're paying $60 for a ticket, you better be getting a next-level experience. If you're allocating beer for us, and traveling across the country or world to serve that beer in person, we better make it worth your time.
Of course, this shift in focus gives us new bandwidth, and we're turning our attention to other parts of the industry. Two years ago, we called Pittsburgh one of the best beer cities in America, and the time has come for that to change — not "one of the best," but "THE best," with the infrastructure, programming, population, and conversations to make the city a pilot system for the future. The Steel City already has some of the best producers in the country, the nation's most awarded craft whiskey distillery, the country's first and largest black beer fest, the space and cost-of-living to pave the way for future investment. Bars like Lorelei and The Independent Brewing Company are some of the city's best, but I think Pittsburgh could use another world-class offering.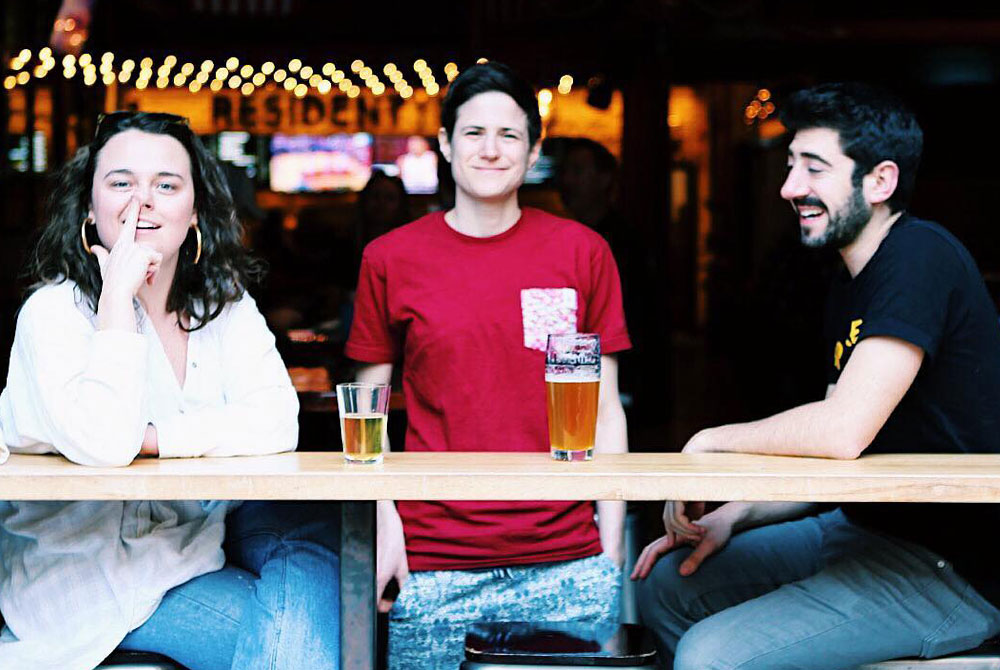 This summer, I'll be moving back to Pittsburgh to lay the groundwork for a beer bar and creative studio in Pittsburgh's East End. We're not ready to disclose the location of our bar, or the name, but it'll be centrally located and help expand our unique vision for the industry. Over the past several years, we've formed relationships with some incredible producers from around the world, and we're extremely interested in satisfying Pittsburgh's taste for the rare and unusual. Expect regular can drops, interesting draft pours, and chats with amazing brewers. As far as aesthetics go, we want the physical space to be a manifestation of our digital magazine, with the same thoughtful design, attention to detail, and bright irreverence as @hopculturemag and hopculture.com. Our creative studio, from which we'll continue to plan some of the industry's most exciting events, will be on the second floor.
While I'm working hard in Pittsburgh, our Managing Editor John A. Paradiso is headed down to the Raleigh-Durham area, where his girlfriend is currently getting a master's degree at the University of North Carolina. He'll be working remotely at least until the studio opens, providing much-needed coverage from the South. Grace and Olivia will stay in New York to prepare for Beers With(out) Beards, our festival celebrating women in the beer industry, which will take place on August 10th at The Well in Brooklyn. For those of you who don't know, Beers With(out) Beards came out of Grace's graduate school thesis project at NYU, and she joined the Hop Culture team last summer to put the plan into action.
Pittsburgh is my hometown, the place of my birth, the city that gave me some of the best friends and professional relationships I've ever had. Coming back to its shady, tree-lined streets and walking through its parks feels like home. Like any other city going through an economic renaissance, it has problems of gentrification. This is something we're extremely conscious of coming back into the community. Additionally, it's not New York, where you can get a slice of pizza, a keg of beer, or really anything else you want at 3:00 in the morning. But on the whole, I think the city has a wildly active populous of artists and dreamers, activists and doers from all walks of life. We can't wait to be back, to take all of the ideas, conversations, relationships, and experiences that we've gathered over the past two and a half years and plant a flag in the 412. Stick with us, Pittsburgh! We'll see you soon.
Liked this article? Sign up for our newsletter to get the best craft beer writing on the web delivered straight to your inbox.