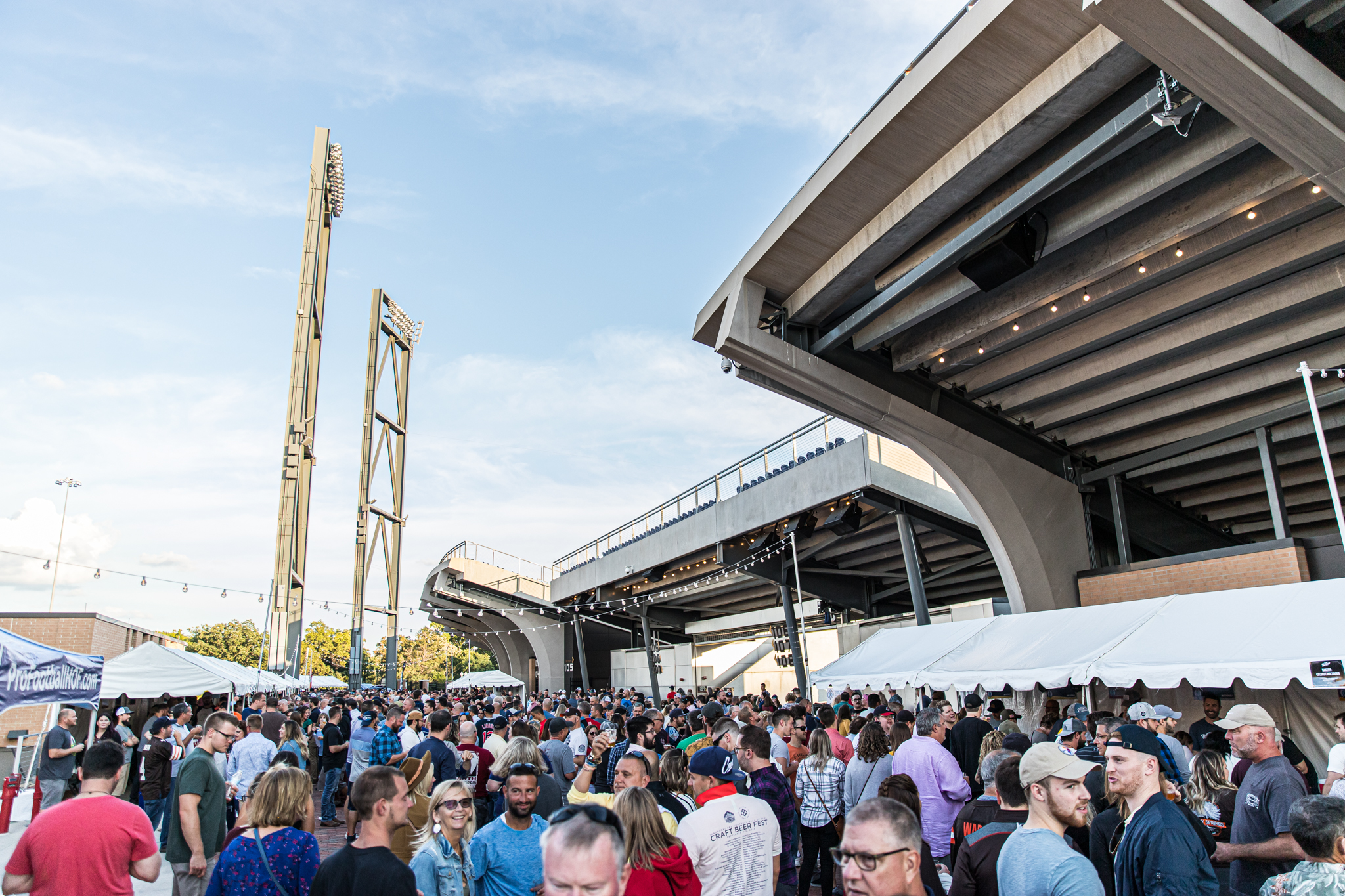 I'll be honest — I never thought I'd put Canton, Ohio, on my "must-visit" list. But my friend Dennis VanFossen paints a darn good picture. The Executive Manager of Events for the Pro Football Hall of Fame introduced himself in 2018 at the Juicy Brew's Birthday Party Craft Beer Festival and asked if Hop Culture was interested in producing something similar in Canton.
I was like, "Yeah. Events are our thing. And the Steelers are pretty rad, too."
The Birth of The Festival
The first Hop Culture x Pro Football Hall of Fame Craft Beer Festival took place in Canton, Ohio, in September 2019, and it was an absolute blast. We had over 50 breweries from around the country, including one from each NFL market. The Tom Benson Hall of Fame Stadium provided an epic backdrop for the 2,000 attendees who came to enjoy an evening of beer, football, and fun.
This year, we're headed back on May 9th, 2020, for our second event. In true Hop Culture fashion, we decided to iterate. We said, "We need more breweries. And we need heavier hitting breweries. We need more fun, all around. Let's throw the best damn fest Ohio has ever seen!"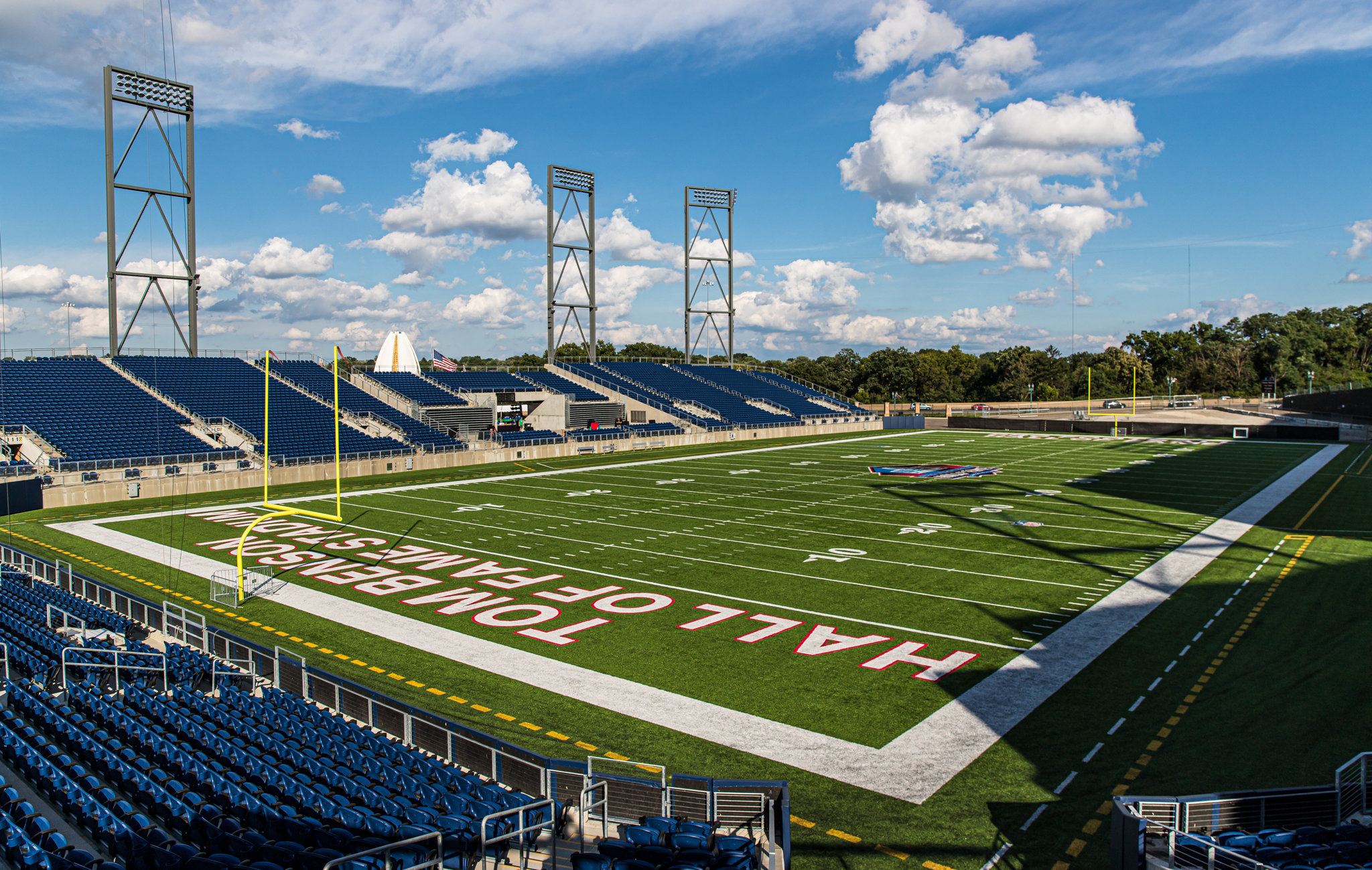 Rhinegeist's Rare Beer Fest and Hoof Hearted's Dragonsaddle Day are among our favorite beer fests, but for anyone who likes beer and sports, there's not going to be a better event than the Hop Culture x Pro Football Hall of Fame's second annual craft beer festival (okay, maybe Juicy Brews Balls To The Wall… but even then, it's got to be close).
The Specifics for 2020
We've got Thom Lessner DJing with us once more, we're adding several food trucks, and we're taking up more of the Tom Benson Stadium.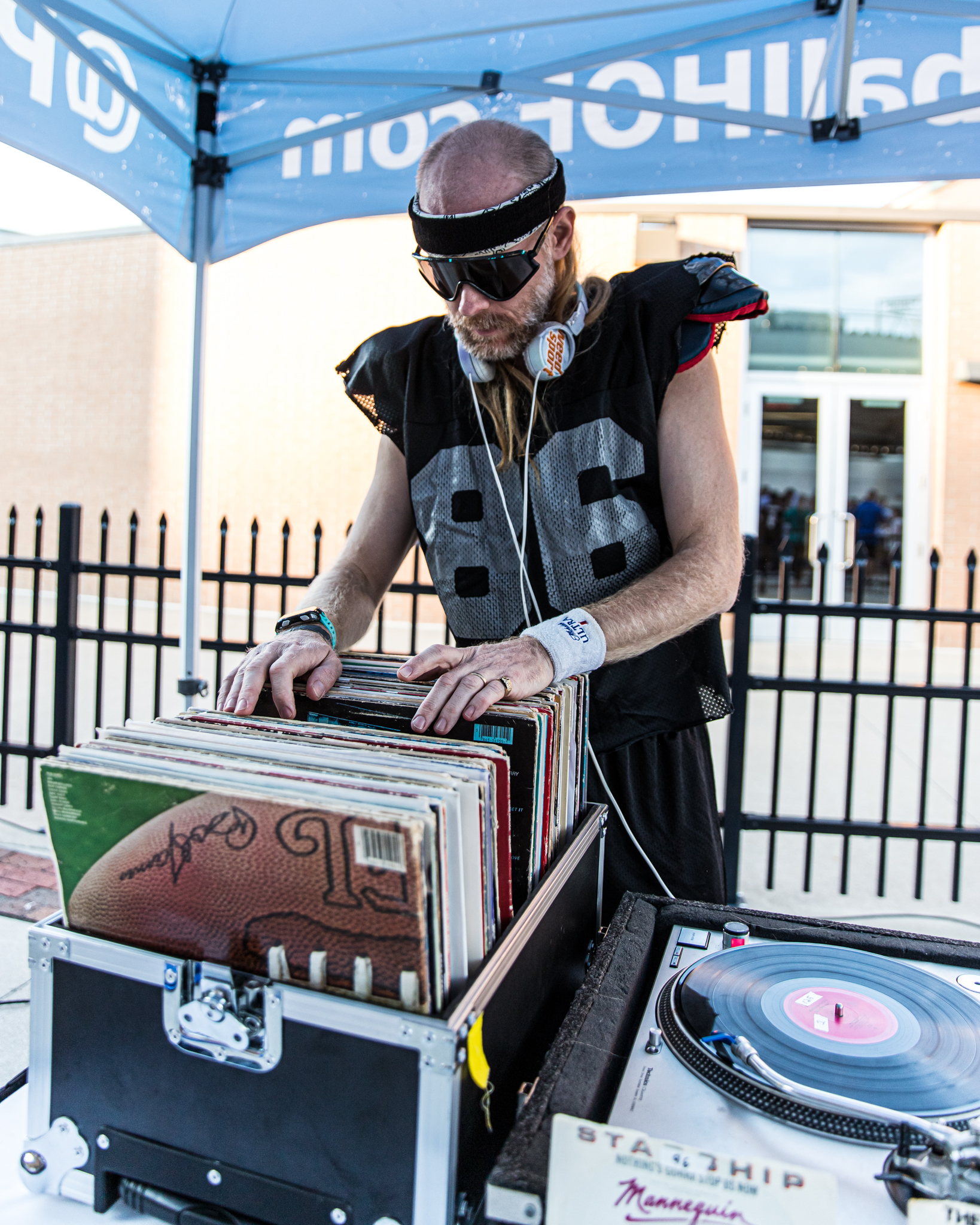 Perhaps most importantly, we've got over 60 incredible producers from around the country, including Southern Grist (sup Titans?), Trillium (hey Patriots!), and The Answer (Richmond has a football team, right?). This doesn't just include breweries, but cideries and meaderies as well. Even your gluten-free friends can enjoy.
Last year was our first attempt at a festival of this size and scale, and it was a pretty awesome time. This year, we're pulling out more stops for a bigger, badder, and all-around better event. Tickets go on sale at 10 AM EST on Friday, March 6th and you can pick them up here. We hope to see you there!
The Breweries
Today, we're announcing the first 30 participating breweries below so stay tuned for the second half:
Aardwolf
B. Nektar
Barebottle
Brouwerij West
Cinderlands
Commonwealth
Courtyard
Crooked Pecker
Dancing Gnome
DankHouse
Deciduous
Drake's
Four Fires
Grist House
Hoof Hearted
KCBC
Land-Grant
Magic City
Masthead
Missing Mountain
Noble Creature
R. Shea
Royal Docks
Sandy Springs
Southern Grist
The Answer
Thin Man
Trillium
Tripping Animals
Wolf's Ridge
Go Steelers (and stay juicy),
Kenny Gould
Founder, Hop Culture
Liked this article? Sign up for our newsletter to get the best craft beer writing on the web delivered straight to your inbox.