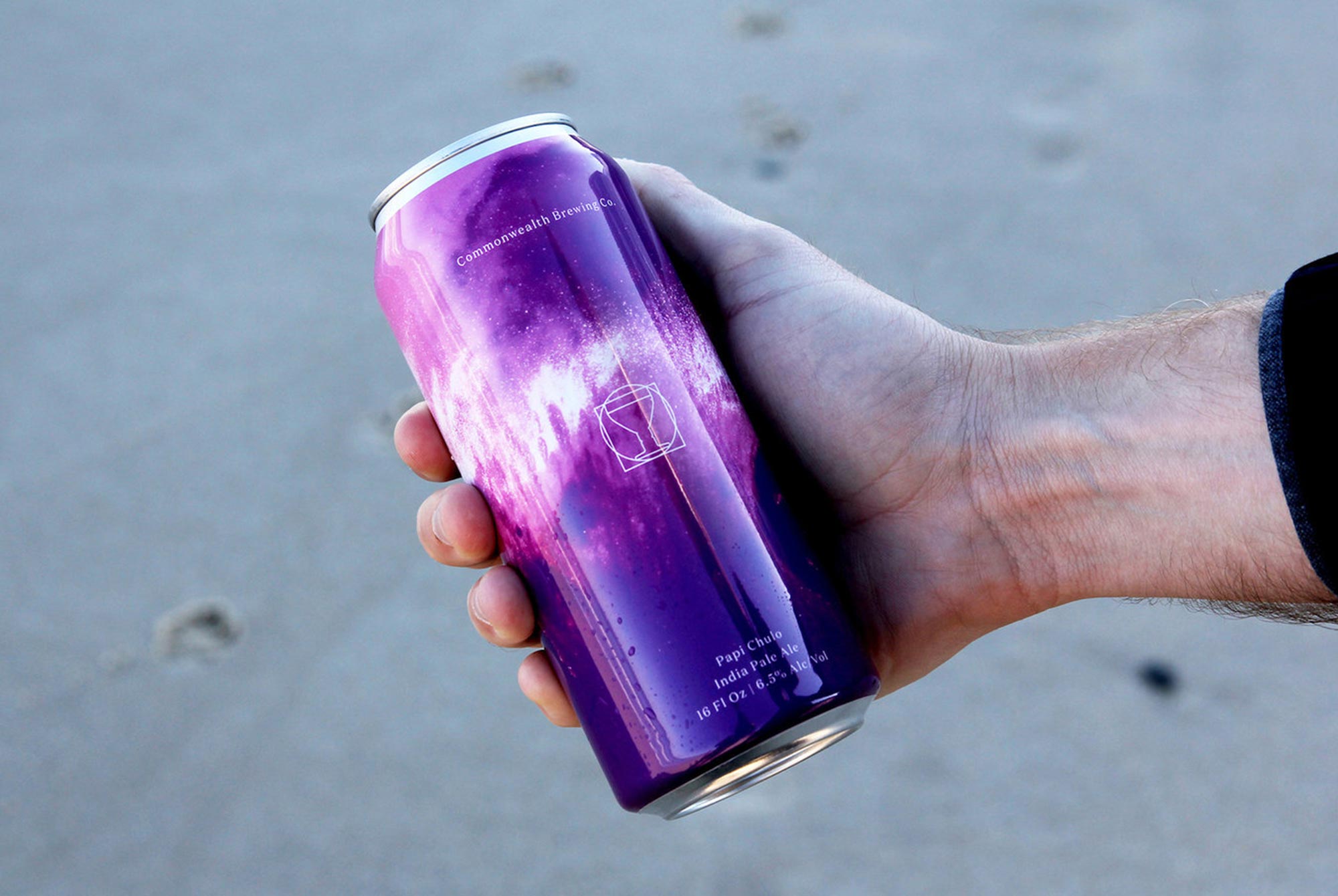 A can from Commonwealth Brewing Co., one of the breweries featured in a piece by The Dieline.
Photography by The Curries
The Best in Beer Design
Design gurus at The Dieline compiled a list of 67 of the coolest craft beer designs in the world. The list features designs from New Orleans to New Zealand.
Malibu Does Beer
This May, United States Beverage — best known for its Malibu coconut rum — will be releasing a golden lager with a hint of coconut.
Speakeasy Contracts Brewing
California's Speakeasy Ales and Lagers just signed an exclusive contract to brew with New York's Schmaltz Brewing. This agreement comes mere weeks after Speakeasy announced it would resume production following a previous shutdown of its operations.
Beer To Buy: Straffe Hendrik Bruges Quadrupel, De Halve Maan