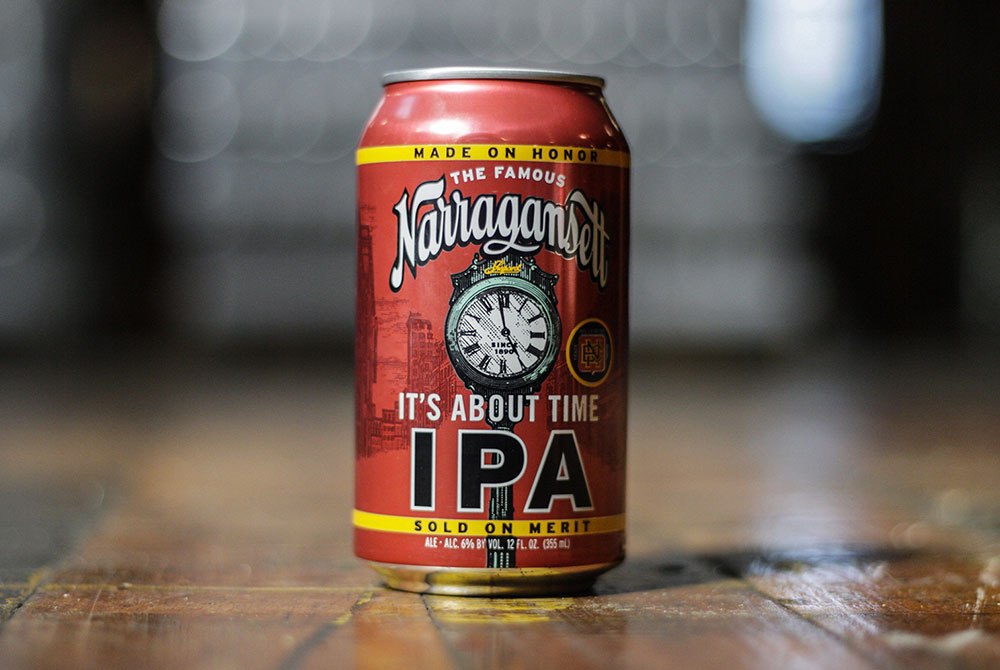 Photography by Narragansett Brewing
Terrapin Unfiltered
The latest created made by Terrapin Brewery is unfiltered and meant to be consumed fresh. The new beer is an Imperial IPA named Cumulus Lupulus after its cloudy, hop-packed body.
Learn More
Narragansett from RI
Narragansett Brewery just released its first beer from their new brewery location in Pawtucket, Rhode Island. Their "It's About Time" IPA is an American IPA that pours red and holds big hopes the reputation of this once legendary brewery.
Mini BrewDog
BrewDog's latest concoction is meant to be consumed in small amounts. 100ml bottles to be exact. This hop heavy 22 percent ABV brew is basically the 5 Hour Energy of beer.
Learn More
Beer To Buy: Sourtooth Tiger '16, The Rare Barrel