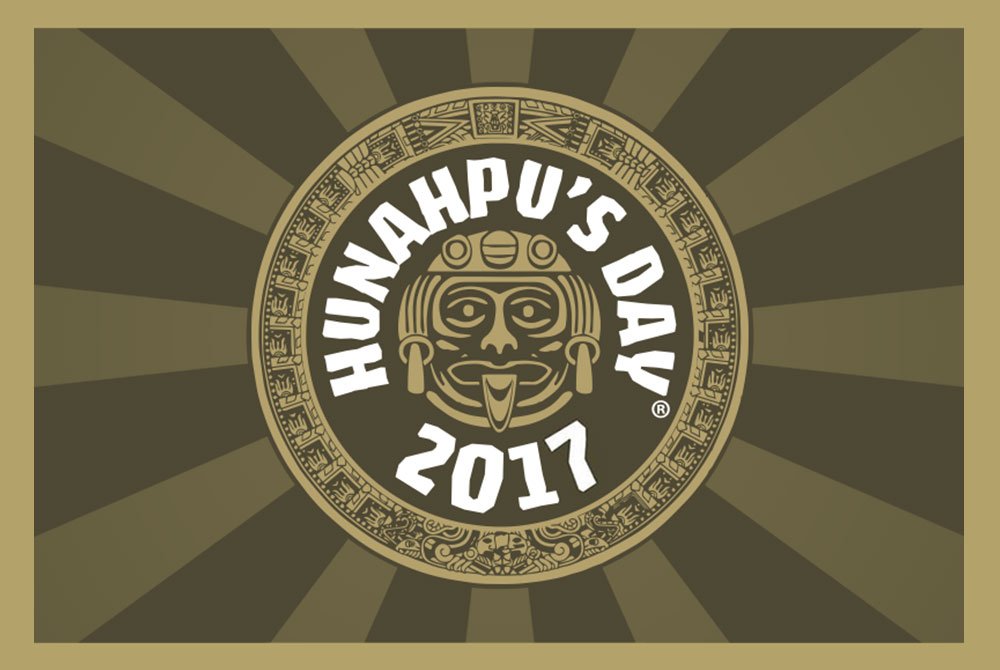 It's tough to tell why some beers catapult to stardom while others wallow in regional obscurity.
For Cigar City's Hunahpu's Imperial Stout, the recipe goes a little something like this: brew a beer aged on cacao nibs, Madagascar vanilla beans, ancho chilies, pasilla chilies and cinnamon, win major awards almost immediately, offer said beer in extremely limited quantities once a year at your own festival, botch it so badly one year an angry mob of attendees starts chanting "Cigar City sucks!", then come back bigger and better the year after that.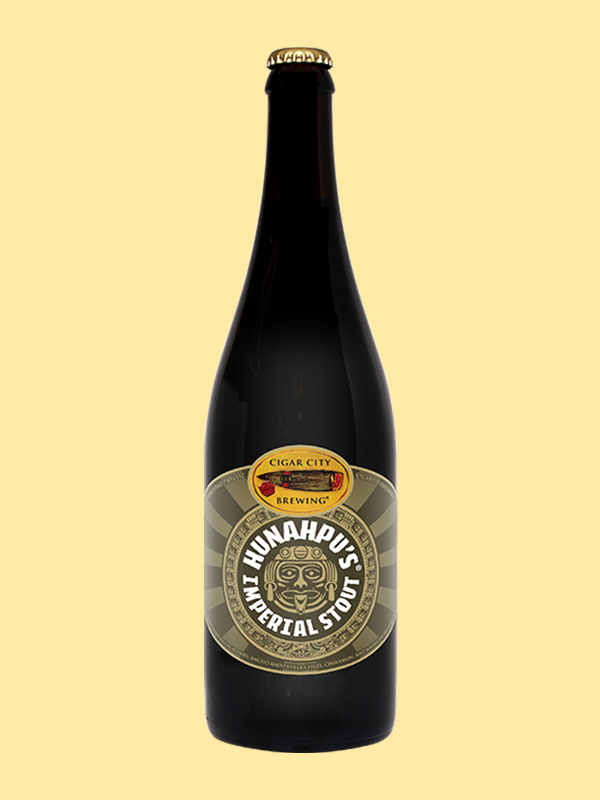 Hunahpu's Day has become a thing of legend, luring thousands of attendees to Tampa, Florida, for the annual release of a beer that's garnered fanatic devotion. Counterfeit tickets and a subsequent beer sellout almost derailed the whole thing in 2014 — hence the angry mob — but it's back for its eighth year and will undoubtedly be bigger than ever.
To learn a bit more about the beer and the festival that has people paying up to $400 for a ticket, I chatted with Cigar City's Neil Callaghan.
The first thing I learned: Don't ask him about buying Hunahpu's — which hasn't been available for individual sale since 2014 — on the secondary market.
"We strongly discourage secondary sales of Hunahpu's Imperial Stout and choose not to acknowledge individuals or websites who sell any of our beer in the secondary market," he told me, "We do, however, strongly encourage those who cannot attend the festival to trade for the beer or participate in beer tastings or bottle shares with other beer aficionados in their area."
Here's more from Callaghan on the beer and the event that will see some 4,000 attendees this year:
Alex E. Weaver: First off, tell me about this beer. When was it first brewed and why?
Neil Callaghan: Hunahpu's Imperial Stout was developed by our Brewmaster Wayne Wambles before the brewery had even opened. He had been experimenting with different types of chili peppers and spices added to a viscous imperial stout and created the recipe that (plus or minus a few tweaks) became Hunahpu's in 2008.
AEW: How did the beer's legend grow to what it is today?
NC: The Hunahpu's legend has grown beyond anything we could have imagined. We released the beer for the first time in 2010 and it was an instant hit. Each successive release has brought more and more attention to the beer quite organically. By inviting our brewery friends from around the world and creating a beer festival to coincide with the release, we've helped bring more attention to the beer. But we're constantly floored by people's reaction to both the beer and the festival.
AEW: How long has Hunahpu's Day been going on and what are you expecting for this year's event?
NC:
The first Hunahpu's Day was in 2010 and was held in our warehouse for a close group of 250 or so beer geeks. By 2016, the festival hit 3,500 attendees and was held off-site (not at the brewery) for the first time. We're expecting approximately 4,000 attendees, brewers, VIPs, media, and assorted beer fanatics this year. Tickets to the festival include the price of 4, 8, or 12 bottles of Hunahpu's Imperial Stout and range from $200 to $400, depending on the number of bottles.
AEW: So, uh, how do I get one?
NC: The only way to get a bottle of Hunahpu's Imperial Stout is to attend the festival; no bottles are available in stores or in the Cigar City Brewing Tasting Room.
AEW: What have I missed?
NC: An insider tip: Hunahpu's Imperial Stout shares a recipe with Marshal Zhukov's Imperial Stout. If you remove the chili peppers, cinnamon, vanilla and cacao nibs from Hunahpu's, you have Marshal Zhukov's!