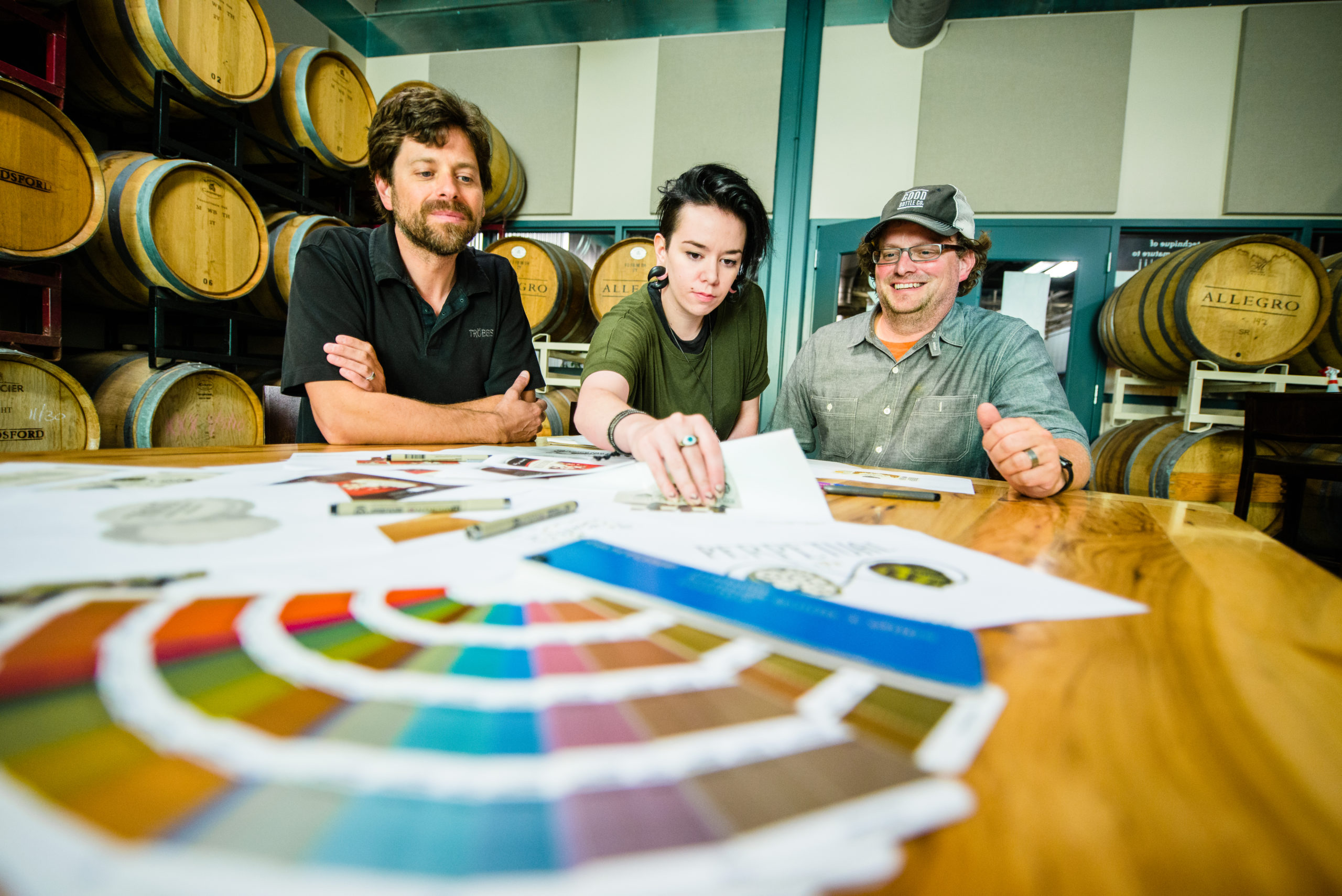 Water, malt, hops, yeast – the four core ingredients that create a beer. But, ever wonder what goes into a beer after it leaves the tanks and heads into cans? There are so many steps to finishing a beer before it makes it to your fridge at home.
From walking customers through an educational experience at the brewery to crafting the perfect can label to even selling beer on the shelves, a whole world exists beyond the brewhouse floor that brings your favorite beer to life.
Don't get us wrong. We love how the magical alchemy of those four products creates the perfect liquid. But take a closer look inside your local brewery, at the can label art, or on the shelves where you pick up your favorite beer, and you'll find hands behind-the-scenes driving the engine of creation and creativity.
To celebrate our upcoming women in craft beer festival, Beers With(out) Beards taking place from Wed. Oct. 7th, 2020-Sat. Oct. 10th, 2020 we teamed up with Tröegs Independent Brewing and Craft Beer Cellar to feature three amazing women bringing beer to life in their own unique ways.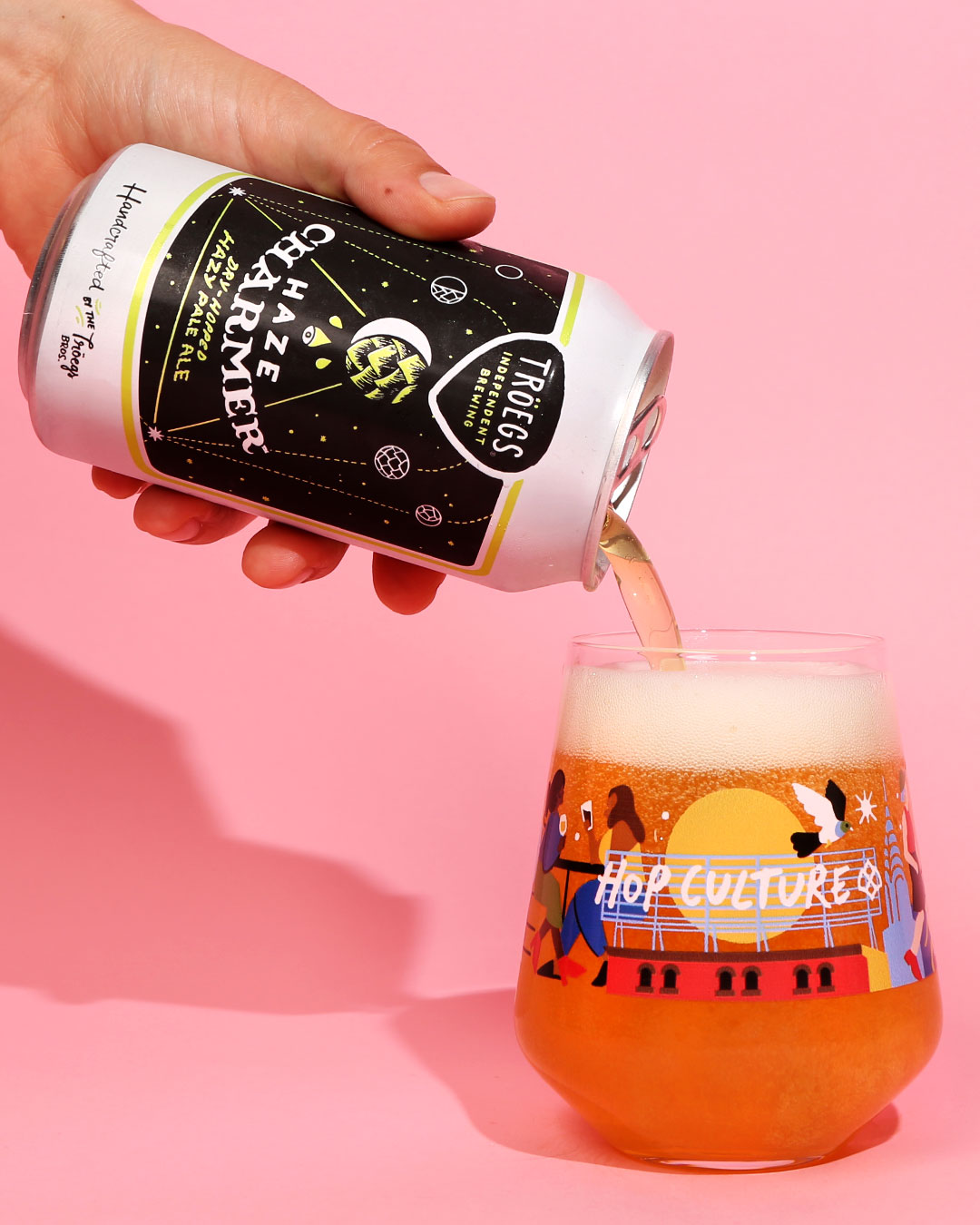 Over 3,700 Tours Later Christie Yurkovic Continues to Bring Beer to Life Through Education
One of the best ways to understand the identity of a brewery is to actually visit the taproom (albeit safely during our current COVID era). And one of the best ways to get a behind-the-scenes peek at a brewery's brand is through a tour. Many tours follow a standard format. Visit the brewhouse floor, hear a spiel about how to make beer, and sample a few beers. But, at Tröegs they approach things differently.
In early 2020 a panel of experts and editors at both USA Today and 10Best.com nominated Tröegs for one of the best brewery tours in the country. Readers ranked the Hershey, PA brewery as the number one brewery tour in the country. Behind Tröegs' unique and immersive experiences is Christie Yurkovic, Brewery Experience and Tour Supervisor.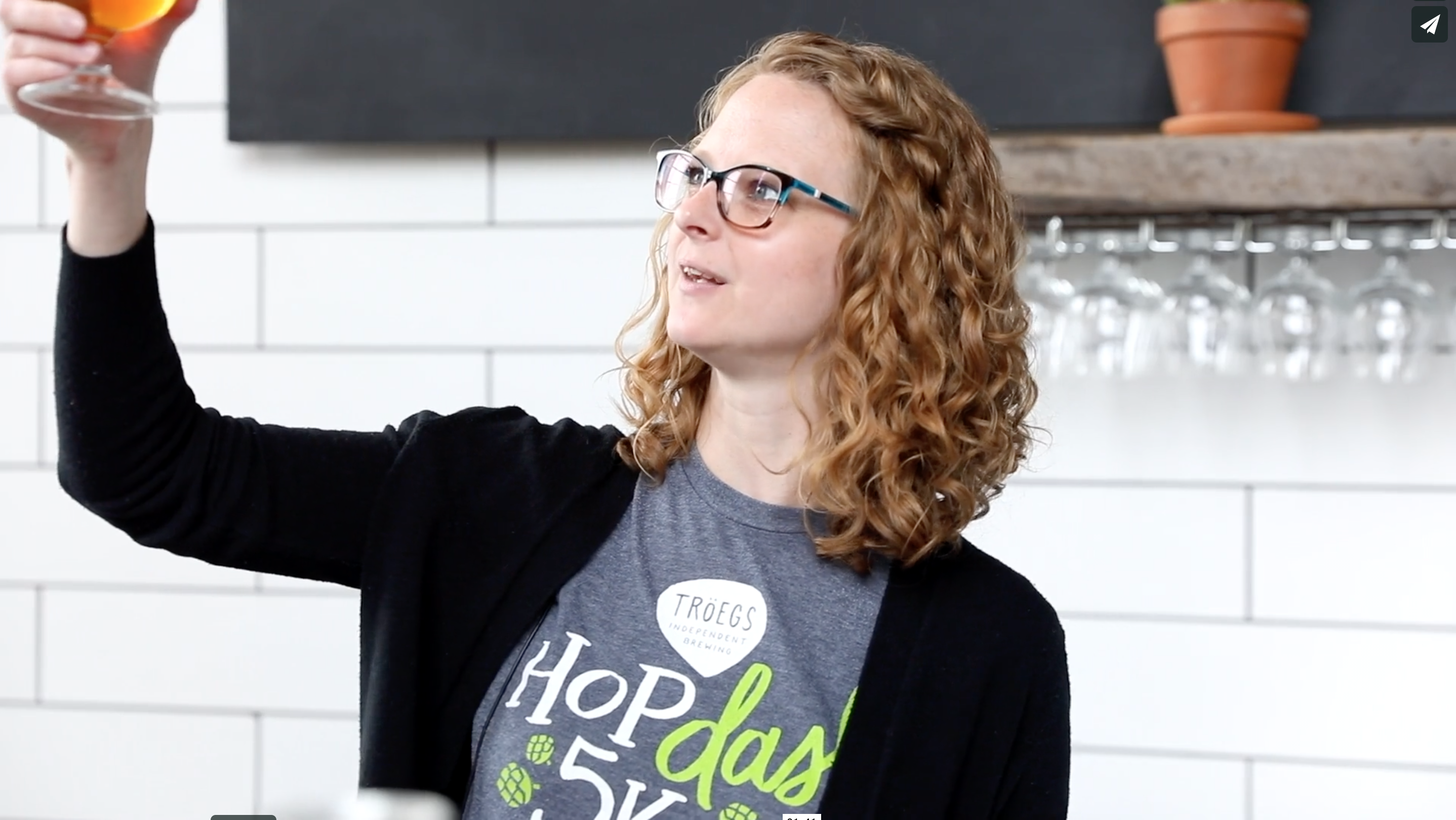 Yurkovic actually started at Tröegs after working as a zookeeper in Massachusetts. Four years later she came back to her hometown in Pennsylvania and, looking for a change, landed a part-time job in Tröegs general store. Six months later she took on the full-time position as Tröegs tour supervisor. She's spent the last six years educating people that visit the brewery on what makes Tröegs tick. Averaging 10-12 tours a week, Yurkovic calculates that she's given over 3,700 tours all time. That's a lot of talking about beer and bringing it to life.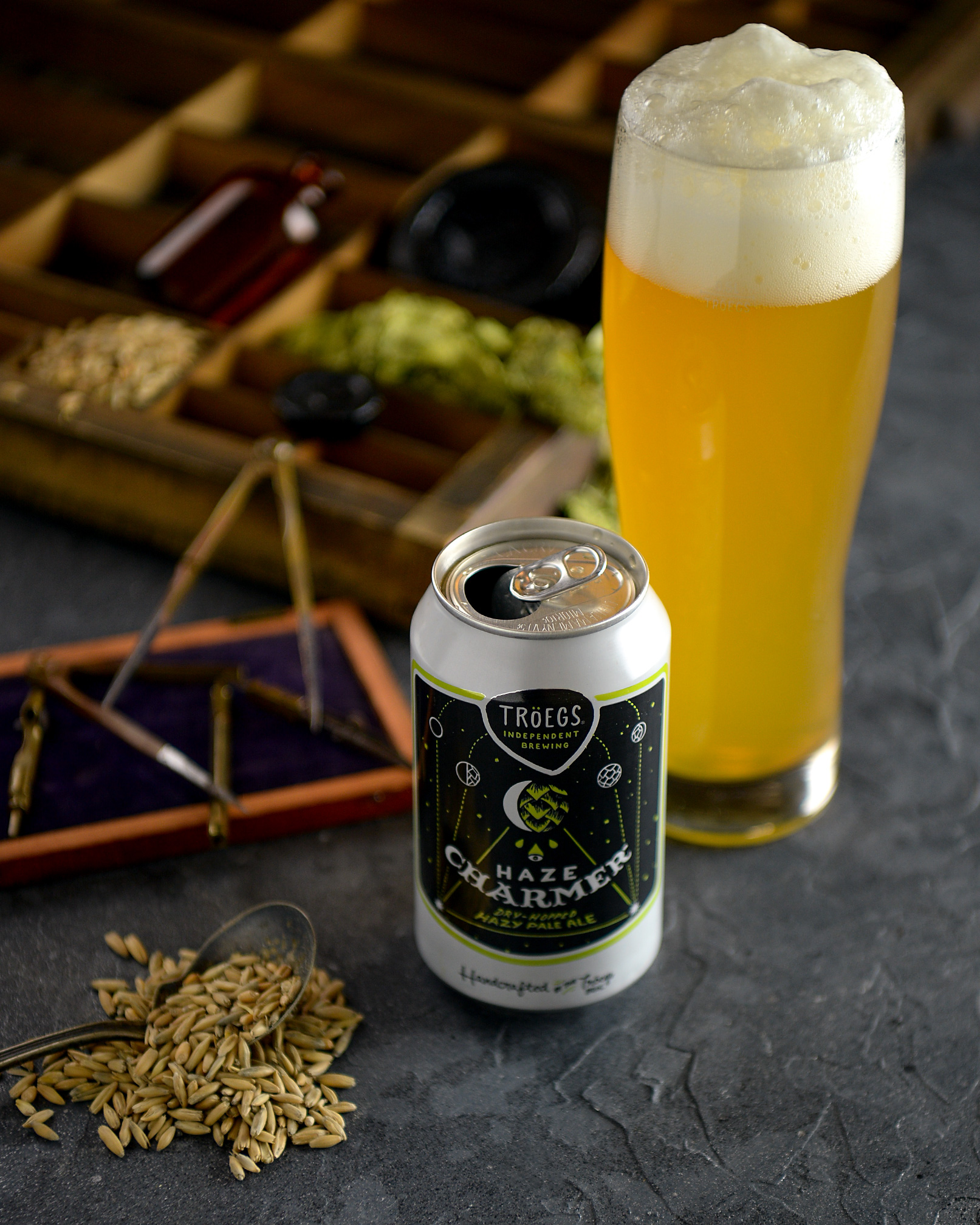 "My mind is always churning on how we can develop new programs to bring a new educational aspect to the customer and keep them excited about Tröegs' beer," says Yurkovic.
With that goal in mind, Tröegs developed the Splinter Tour, a behind-the-scenes look at its wood-aging dream space for unique wild-fermented ales, mixed fermentation and fruit sours, and bourbon barrel-aged heavy hitters. Other programs Yurkovic has helped pioneer include the Connect the Hops experience, a one-of-a-kind sensory immersion into hops, food and beer pairings, and more.
"People come on the tours because they want to learn; they have a passion for craft beer and for Tröegs. I want every person on a tour to try something they haven't tried before," says Yurkovic. "People always want to strike up a conversation before, after, and during the tour to talk about their own experiences. It's very communal."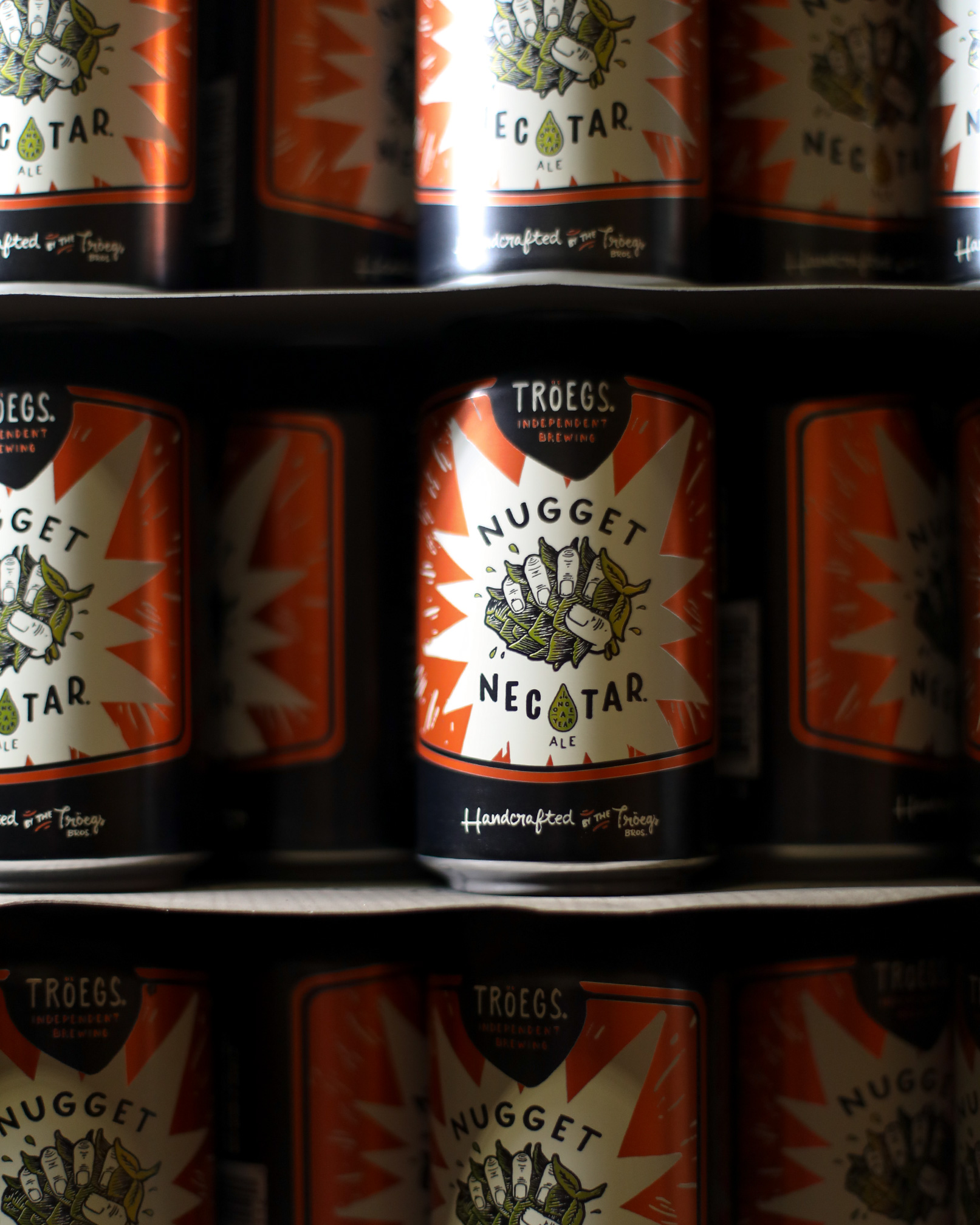 That sense of community is important to Yurkovic. She notes that as a woman in the industry she's experienced her share of skepticism from men visiting the brewery. "There is always the guy that will come in and look at me and turn to the person next to me to ask questions. I'll speak up and answer and they'll be taken aback that I know an in-depth answer," says Yurkovic. "I'm always happy to prove them wrong."
Encouragingly, Yurkovic has noticed that more and more women are coming in to drink by themselves without a husband or a boyfriend, whether it's for a ladies' day out, a friend's lunch with kids, or even a bachelorette party.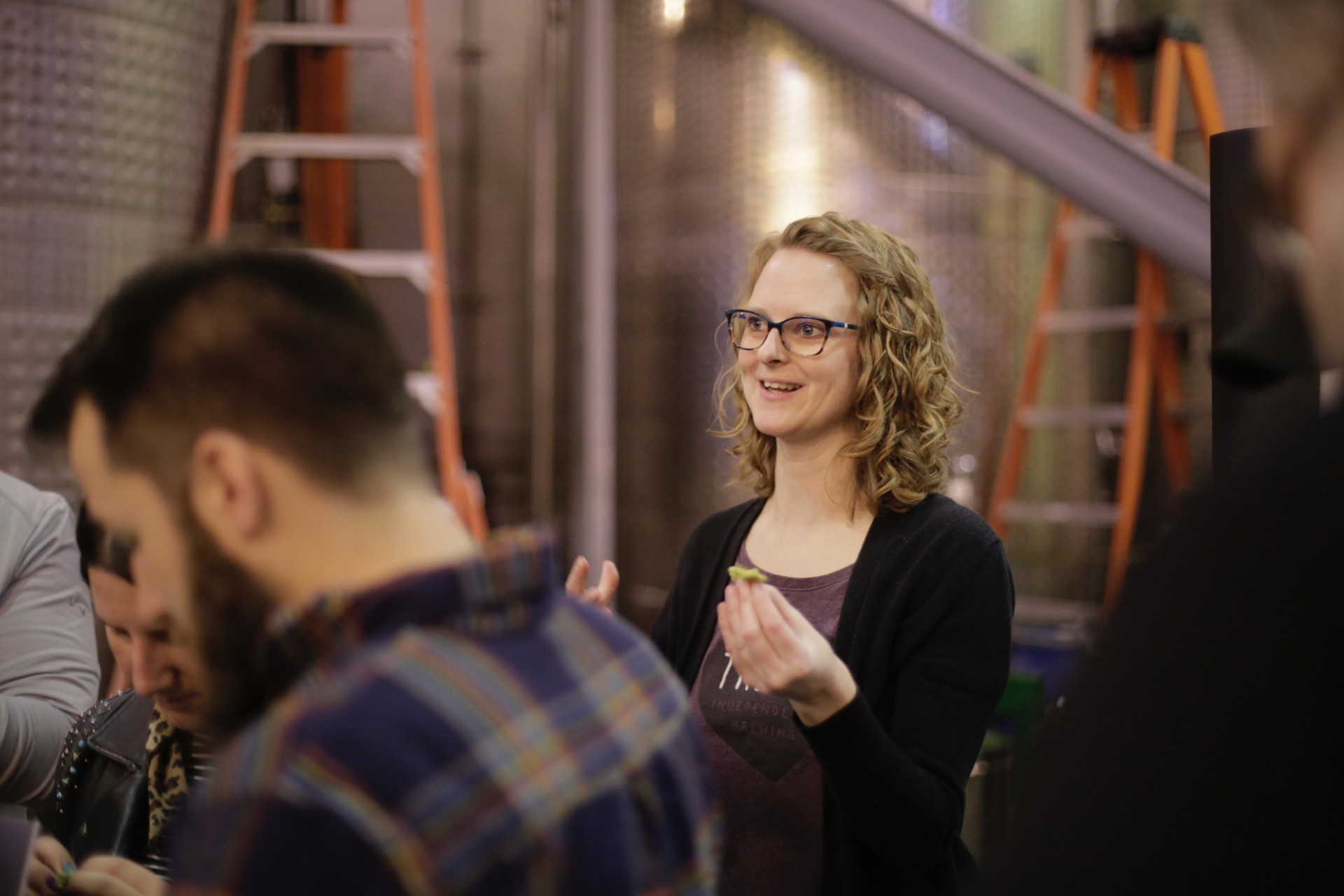 "The culture has changed and women are more open to the adventure of coming into a brewery. Understanding that you will find something you want to drink and enjoy it, that's an inviting feeling," says Yurkovic.
Yurkovic uses education to bring Tröegs' beer to life inside the taproom. But, the story behind a beer starts from the moment you pick up the can.
The Art of Brewing: How Illustrator Lindsey Tweed Creates a Beer Label from Start to Finish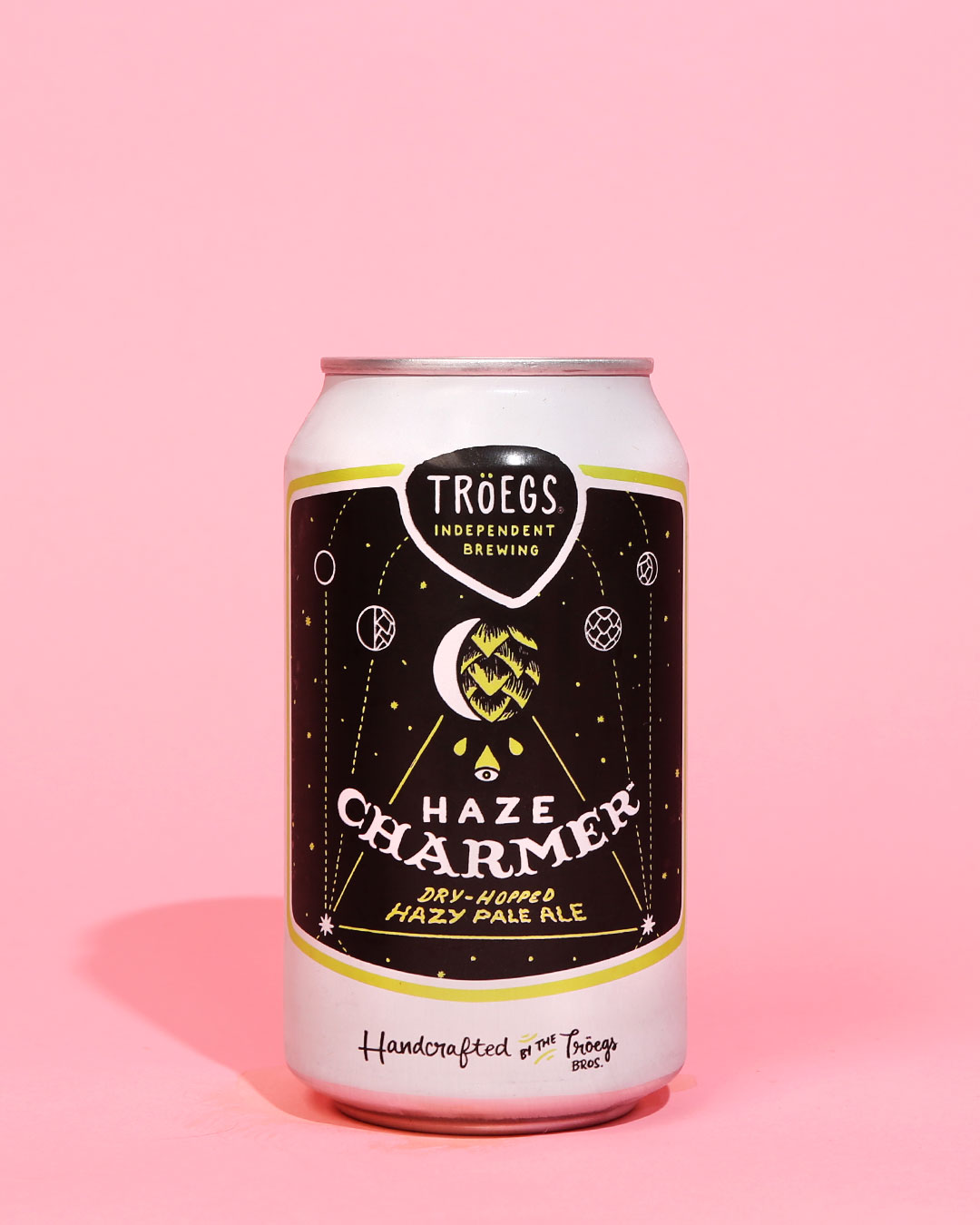 The identity of a beer on the outside of a can is just as important as the liquid inside. There are over 8,700 breweries making beer — each looking to stand out on a shelf amidst a sea of choices. The visual brand of a brewery, and specifically an individual can or bottle, is one of the best ways to bring a beer a life.
That's the task Lindsey Tweed undertakes every time she designs the label for a new Tröegs beer.
As an established graphic designer and illustrator, Tweed refined her skills at a very young age. As a budding artist, she recreated illustrations of birds from one of her big books of Audubon Society birds. Or even dragons. In her teenage years, she realized her design abilities could translate to the computer. She created her own websites through Angelfire and Yahoo's Geocities, website builders popular in the 1990s.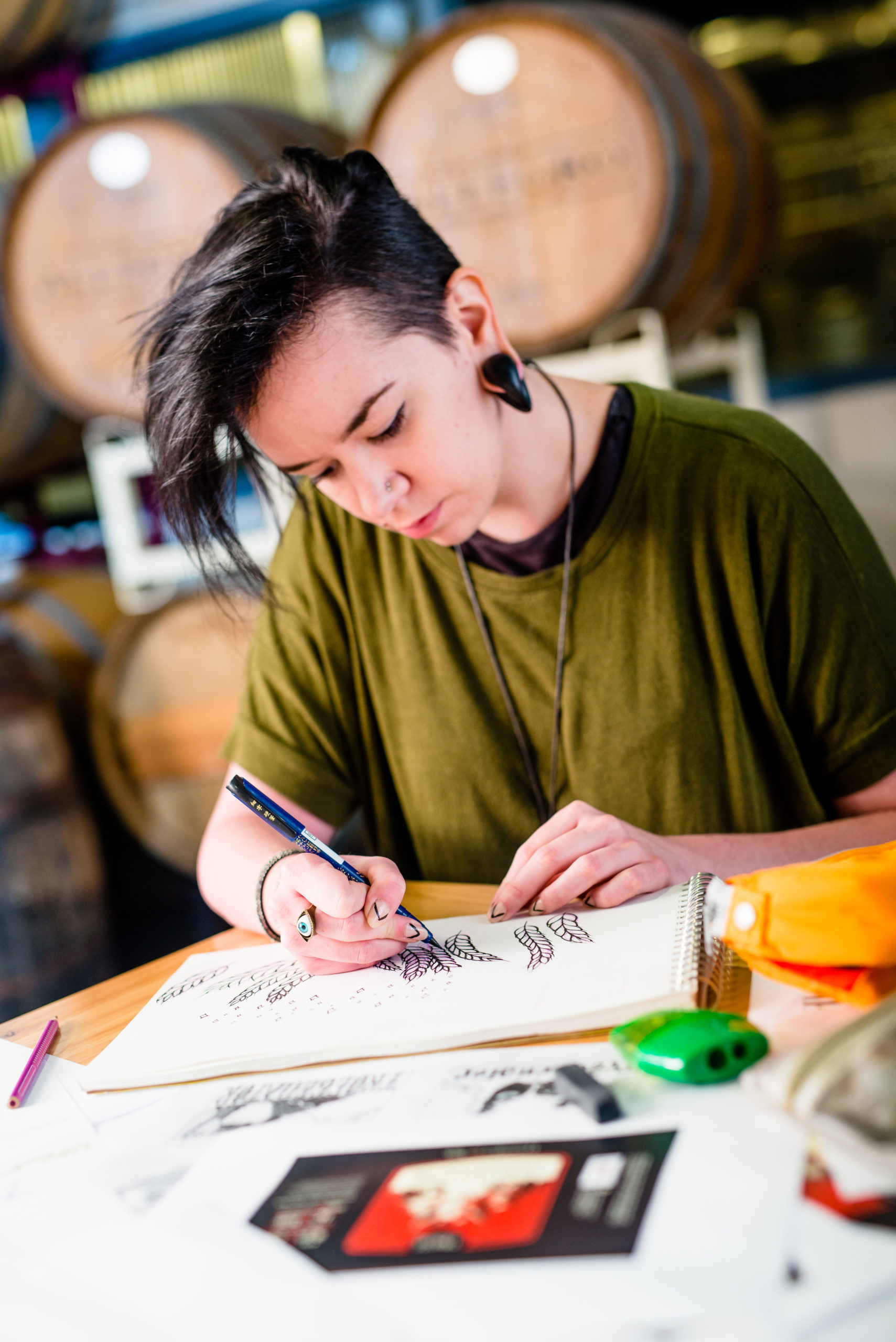 As Tweed built up her graphic design career she eventually crossed paths with Tröegs while working at a Philadelphia-based advertising agency. A longtime partner of the firm, Tröegs approached the company with a very direct brief. Design a label and identity for their new beer, Hop Knife. Tweed helmed the project and, long story short, Tröegs loved the new design so much that they asked Tweed to collaborate on redesigning the entire Tröegs brand.
Tröegs maintains a small roster of in-house and freelance creatives to bring their beers and the brewery to life. And, when Tröegs has a new beer coming out (such as their recent year-round edition, Haze Charmer) they often work with Tweed.
How to Create a New Beer Brand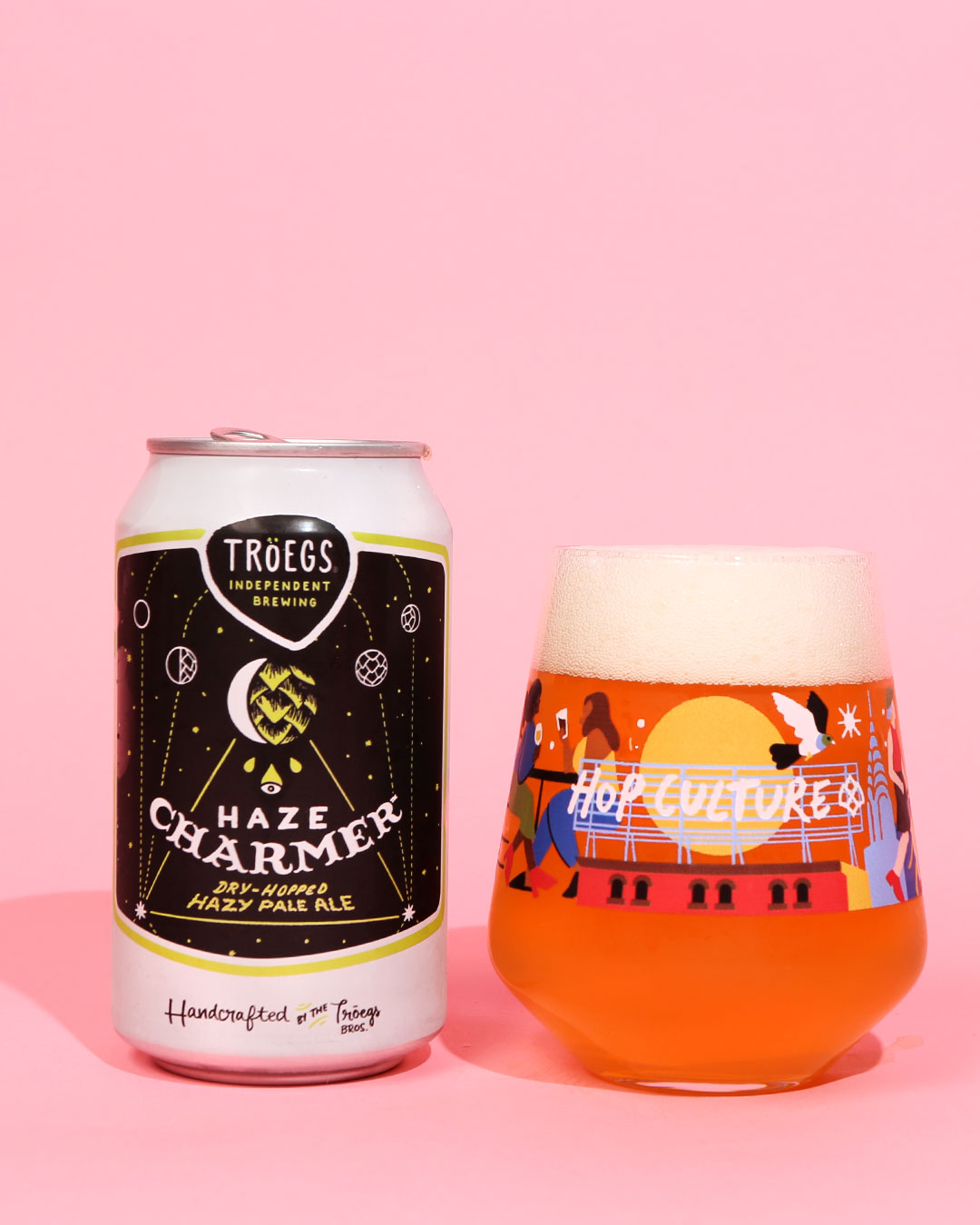 But creating a new beer brand isn't as easy as it sounds. Finding ways to capture the flavor, appearance, aroma, and ingredients of a new beer all in one cohesive visual identity takes planning, sketching, strategy, and of course a bit of drinking.
"You have to understand the marketplace and the audience. Ultimately everything I do is bespoke, but I tailor [my designs] to the market and the opportunity," says Tweed. "My favorite thing about being a graphic designer is that…I can be a chameleon adapting to a new identity [of the project]."
Each time Tröegs looks for a new label they send Tweed a detailed presentation. They lay out the flavor profile, hops used, brewing process, any particular fermentation specifics, colors of the beer, and anything else that could inform a new label. From there Tweed employs her bespoke approach, working to incorporate her artistic flair alongside the project's parameters. It's a delicate balancing act.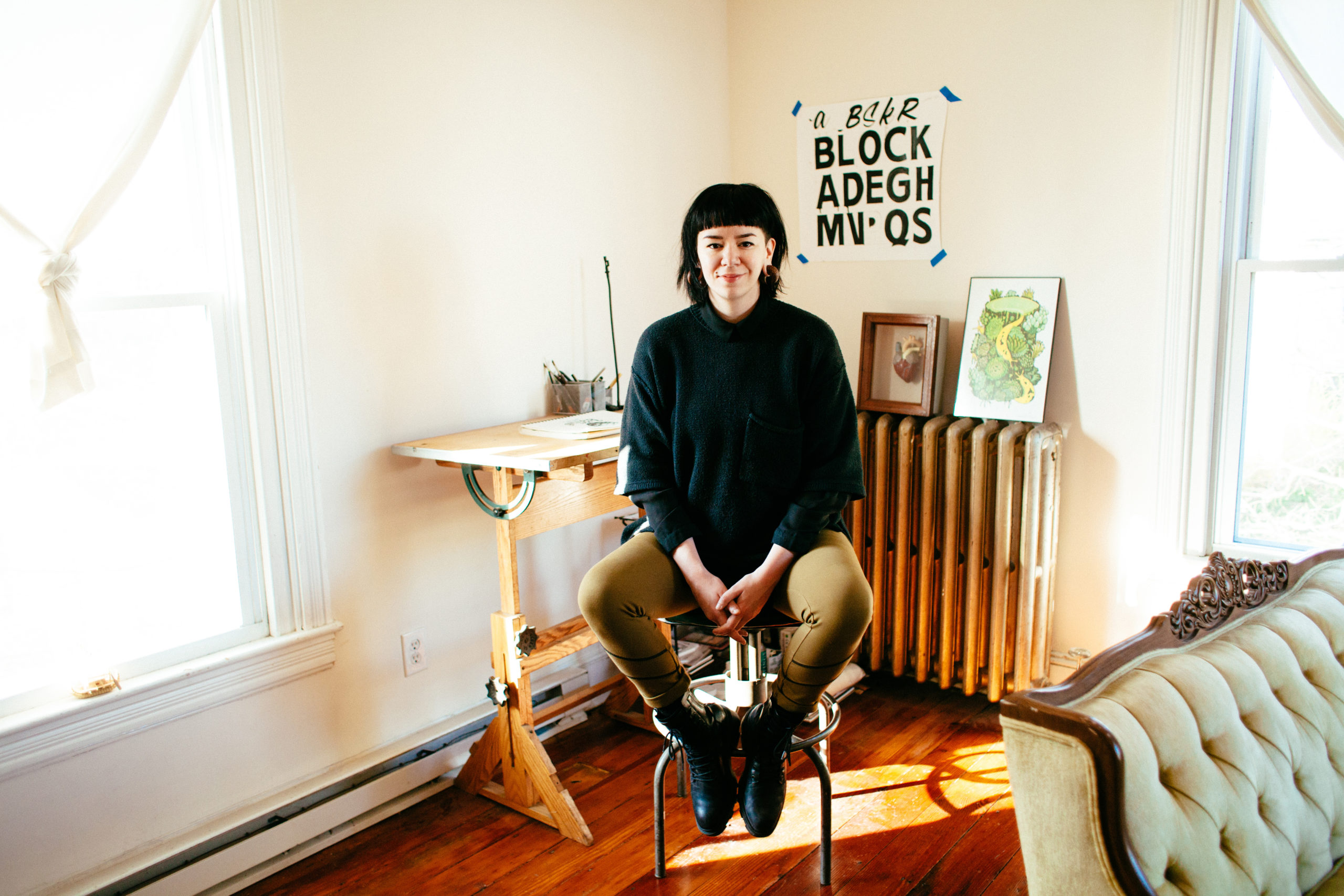 "I always start with flavor, color, and the experience of drinking [the new beer]," says Tweed, who uses those components to create three different sketches to present to the Tröegs team. For Haze Charmer, in particular, Tweed tapped into her own personal aesthetic. "I'm a bit of a goth so Haze Charmer really vibed with me," she says.
The result? A slightly celestial, mystical design incorporating constellations of El Dorado, Mosaic, Lotus, Citra hops that captured the art-meets-science impression of Tröegs newest hazy pale ale.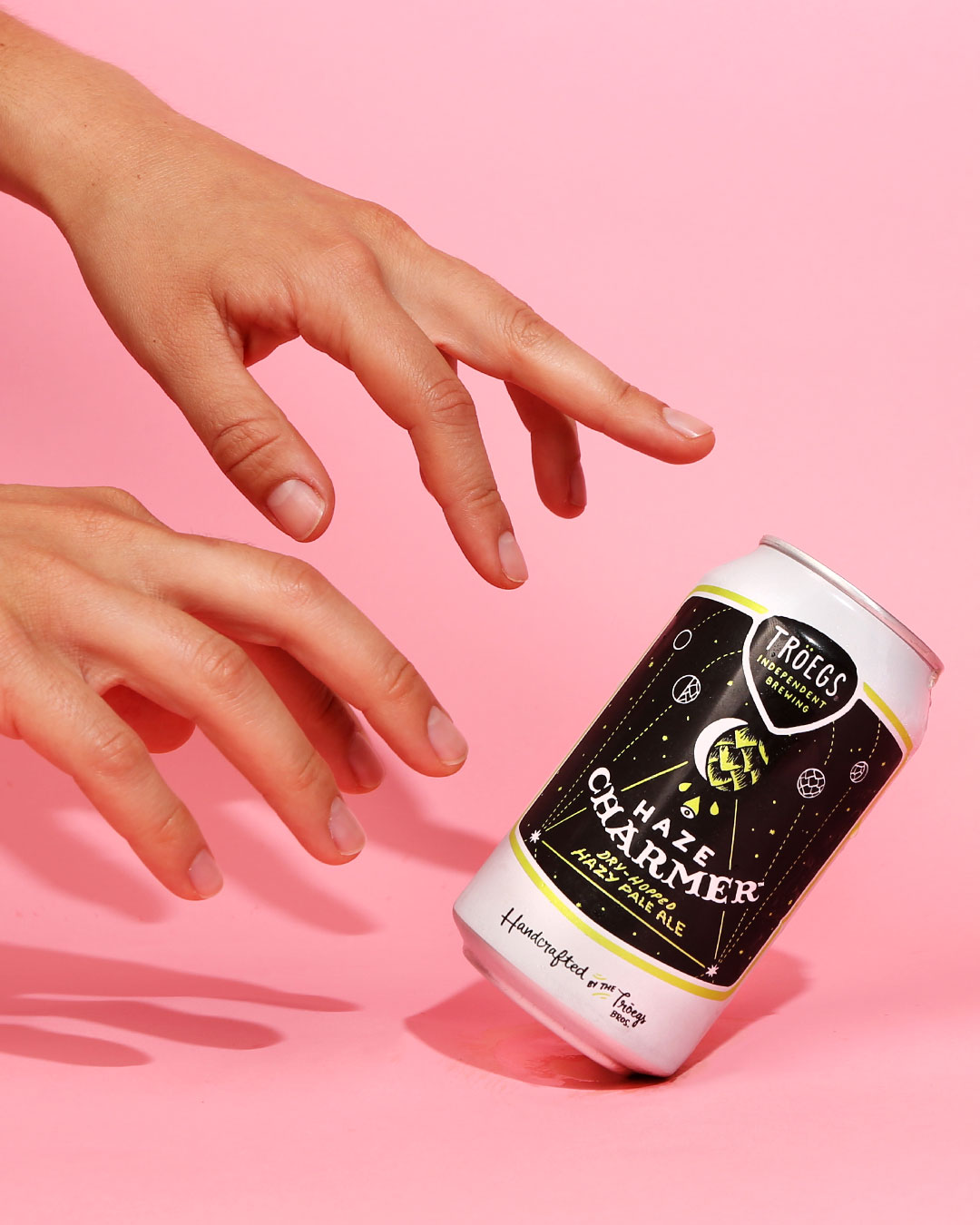 "The hop phases reveal a bewitched hop hidden in the dark side," says Tweed in a blog post on Tröegs website. "And below drips an all-seeing eye. I reached for my Ouija board for inspiration on the woodcut-style type."
While Tweed's experience in craft beer has been limited to her work with Tröegs, similar to Yurkovic, she has experienced her own instances of going unheard in predominantly male industries.
"The advertising industry is still very much an old white boys club," said Tweed. "I'll say something in a room and no one hears me, but then five minutes later a dude says [the exact same thing] and everyone thinks it's a great idea."
So, how can women be heard in communities that often do not want to listen?
"We just need more diversity and representation period. We need more women and more non-white people not just in beer, but in most industries," says Tweed. "It's always been frustrating that people feel threatened by other voices and perspectives. To me, that just makes that world a more interesting and vibrant place."
Just as Haze Charmer is a complex melding of art, science, and a touch of magic, designing a beer label requires an equal mix of inspiration, design, and diversity. When done right all of these elements combine to create a beer identity primed to stand out on any shelf.
On the Shelf: How Suzanne Schalow Helps Breweries Tell The Stories Behind Their Beers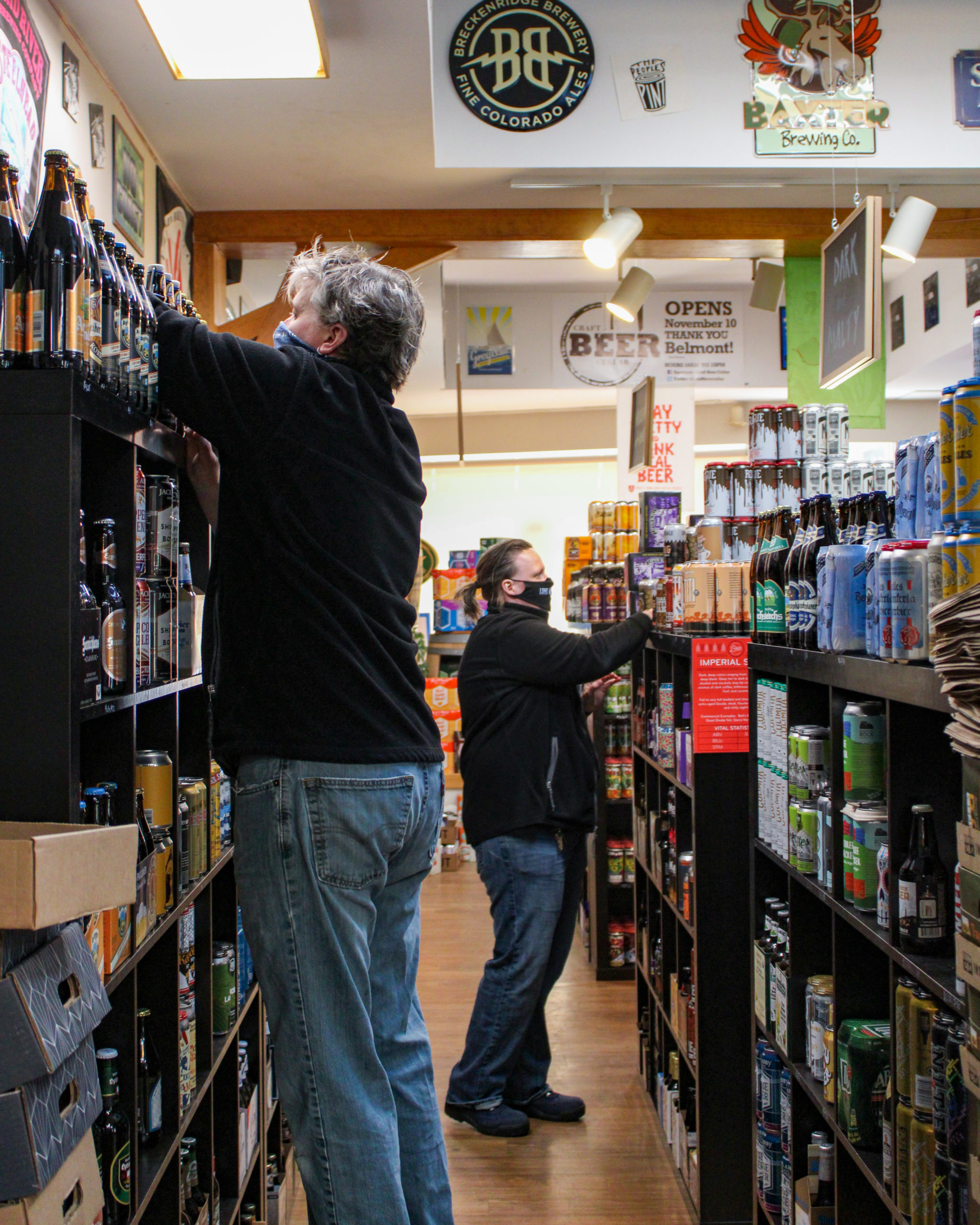 The last stop on a beer's journey before it makes it home to your fridge is at the retail store. It's here amongst the myriad of shelves and cases that a consumer decides which beer catches their eyes.
The beer store is an integral part of bringing a beer to life. Suzanne Schalow, Co-Founder and CEO of Craft Beer Cellar, a brick and mortar craft beer retail store with locations in 14 states, has made it her mission to help breweries tell their stories through the cans on her shelves.
For Schalow, the most important part of her job is representing each and every brewery that she showcases in the stores. "One of the things that we really etched in stone from the beginning is that we're the boots on the ground for brewers," says Schalow. "Brewers, literally the people that make the beer, need our help. So many are so brilliant and smart, but in some ways are so shy that they're not able to reach customers in ways that we can."
By creating and developing true friendships with brewers across the country, Schalow has vaulted Craft Beer Cellar's 10-year old flagship store into one of the best in the country.
"We're emotional beings and you can't call someone a friend if you don't reach out, stay in touch, call them, and ask how things are going with the brewery or what new products they're making," says Schalow. "You have to foster those relationships. Just like an actual friendship or sibling relationship. Relationships are hard work, but brewers are so important to us and those relationships are critical."
It's that authentic and genuine philosophy that sets Schalow apart. It's a quality she's carried with her for years, since moving to Boston in late 1996 to work on a Masters degree in what else? Intercultural Relations at Lesley University in Cambridge, MA. While at school the craft beer bug bit Schalow…hard.
The History of the Craft Beer Cellar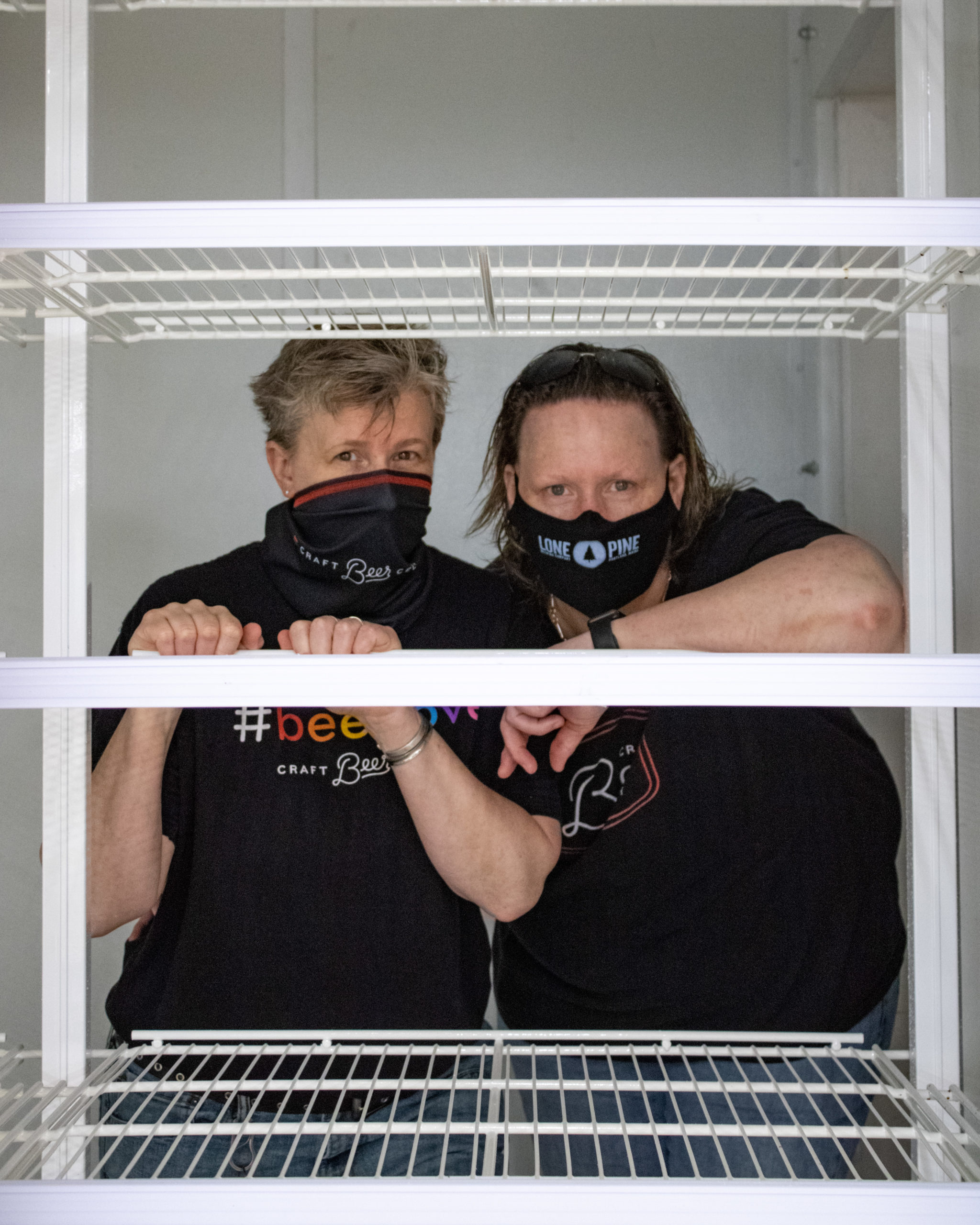 "When I got to Boston I clearly remember thinking, 'holy smokes what are all these beers?'" At the time Boston taps were rife with Sam Adams, Harpoon, Tremont, Nutfield, and Shipyard beers. "I knew of beer, but only what everyone else knew — mass-produced lagers. I got super excited over all these [craft] beers."
Following a love of beer, Schalow gravitated naturally to the restaurant industry, taking an Assistant GM position at Cambridge Common in 1999. With 24 beers on tap, the pub became Schalow's classroom. "At the time I couldn't even wrap my head around 24 beers on tap," said Schalow. "I dug in my heels and the rest is history." Schalow spent more than 11 years running Cambridge Common. All along the way trying new beers, increasing her knowledge of beer through Michael Jackson's The Great Beers of Belgium, and even sitting for the Master Cicerone exam.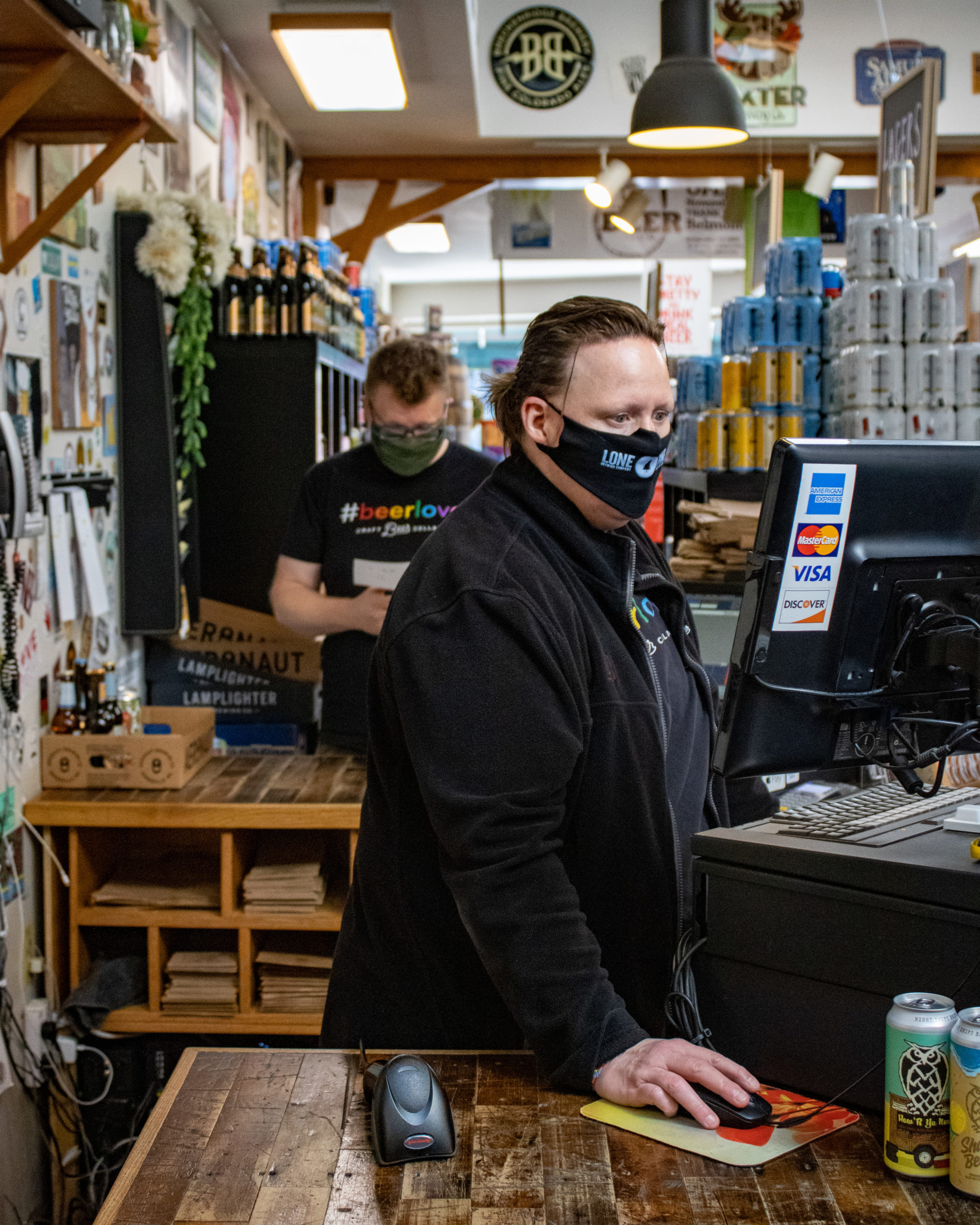 Eventually, Schalow wanted to take everything she'd learned and strike out on her own. "Time goes by and at some point you're like holy shit I'm 35 and you end up getting stuck and then you get scared. What if I fail?," said Schalow "You go through that for a year in your head, but ultimately I had to reteach myself how to jump off the high diving board."
Schalow took the plunge opening the first Craft Beer Cellar store with her business and life partner Kate Baker, who had worked with Schalow as a chef at Cambridge Common.
Ten years later and the female duo have not only created a successful line of businesses, but are pioneering the way as female owners in a predominantly white-male industry.
"We've taken a few hits and punches around gender discrimination," said Schalow. "[In an industry] of all white males some are not able to handle the reality that two women own and run a beer franchise."
But the hurdles haven't ever stopped the tenacious pair.
The Craft Beer Cellar Fights Discrimination in Craft Beer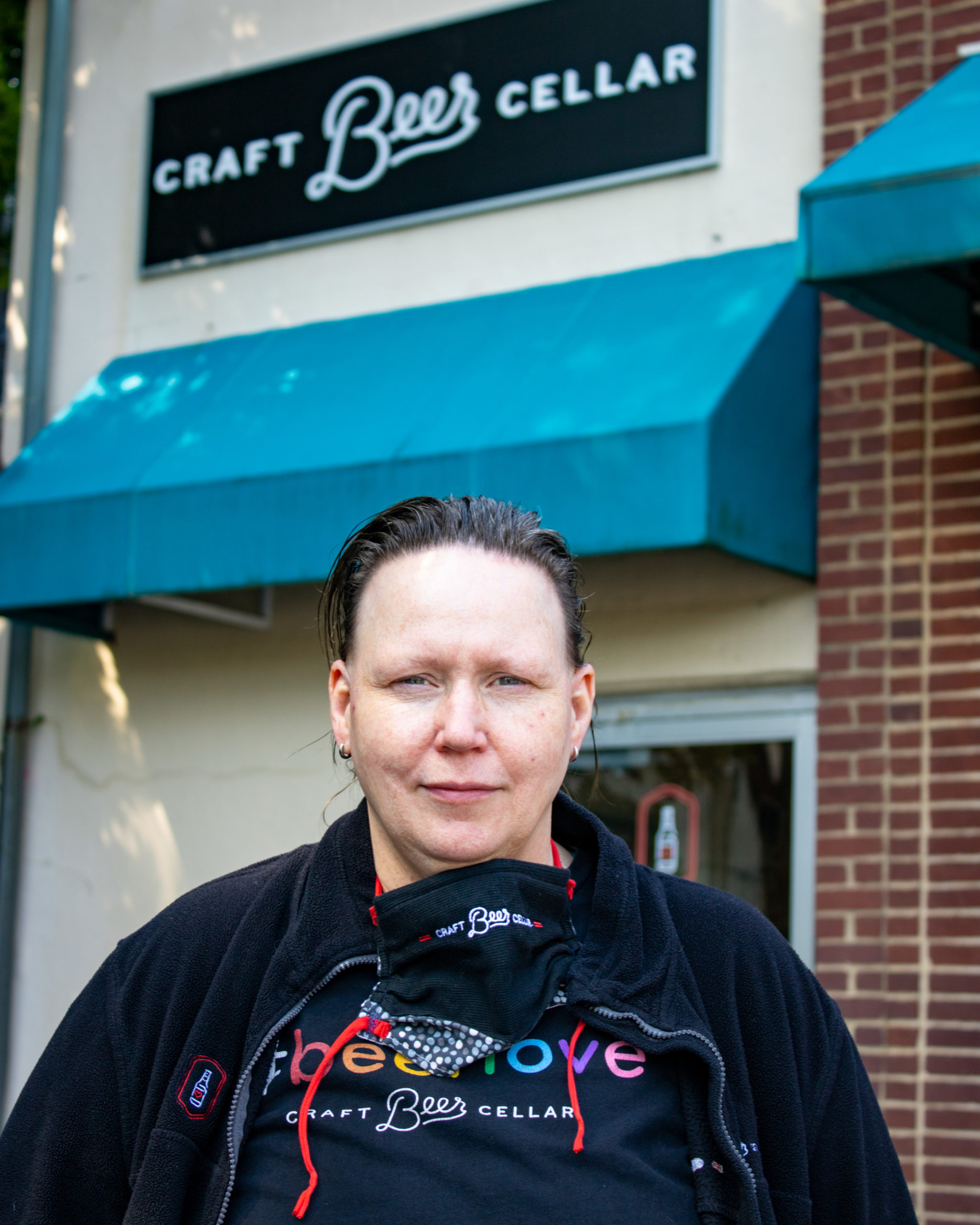 "How do we combat discrimination? You rise up and focus on the positive in your life and the relationships you've fostered and people you care about. You don't give in to the negativity," says Schalow. "All we can hope to do is educate the people around us and give voice to the people that could potentially be in a similar situation."
Some actions are simple like carrying beers with a purpose such as Finback's BREATHING: CONVERSATIONS, which fosters more productive conversations around people in minority classes, genders, and races. Or Weathered Souls' Black is Beautiful initiative, a collaborative effort in the brewing community to bring awareness to police brutality and injustices to people of color. Or even Threes Brewing's People Power, a beer that empowers people with the tools to organize locally and protect threat to civil liberties.
Other programs are more complex. "We need to participate forever from this day forward by getting our stores more involved in their communities and in conversations with people in minority situations," said Schalow. There are several Craft Beer Cellar stores that have donated to local organizations that support black and indigenous people of color to help make changes in the existing system. It's a model that Craft Beer Cellar wants to extend to all of its stores.
"It's about work. We don't claim to have all the answers, but we're working on using our voices and are committed to the current and futuristic work of changing our own mindsets," said Schalow.
In the end it comes down to those all-important relationships. Bottom line Schalow wants to support the beer featured on her shelves and bring it to life through their stories.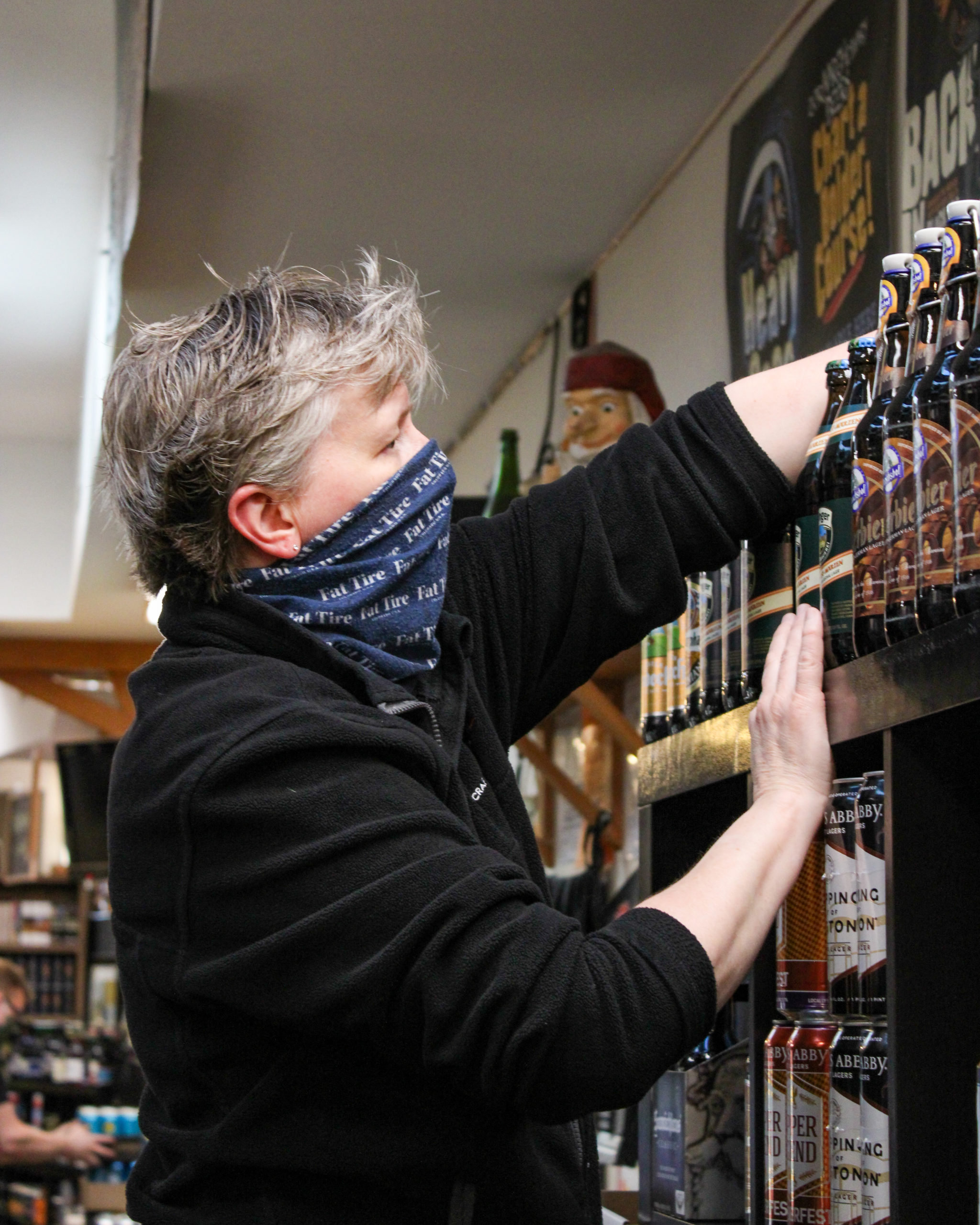 "On a day to day basis we're storytellers and experience drivers, using our knowledge to get the information out there about the brewer and tell better stories," said Schalow.
Turning the Next Page
Every beer has a story that each of these women are sharing in different ways. Whether through education on a tour, a visual identity in a new brand, or a story on a shelf, these three women are leading the industry in their respective fields, bringing the liquid we love to life in similar ways. By telling a story and by taking steps to support other women in craft beer.
If you're looking to turn the next page yourself join Yurkovic, Tweed, and Schalow during our women in craft beer festival Beers With(out) Beards for an exclusive Bringing Beer to Life panel. We'll speak with all three ladies as they walk us through how they share a beneath-the-surface look at bringing a beer to life.
Liked this article? Sign up for our newsletter to get the best craft beer writing on the web delivered straight to your inbox.