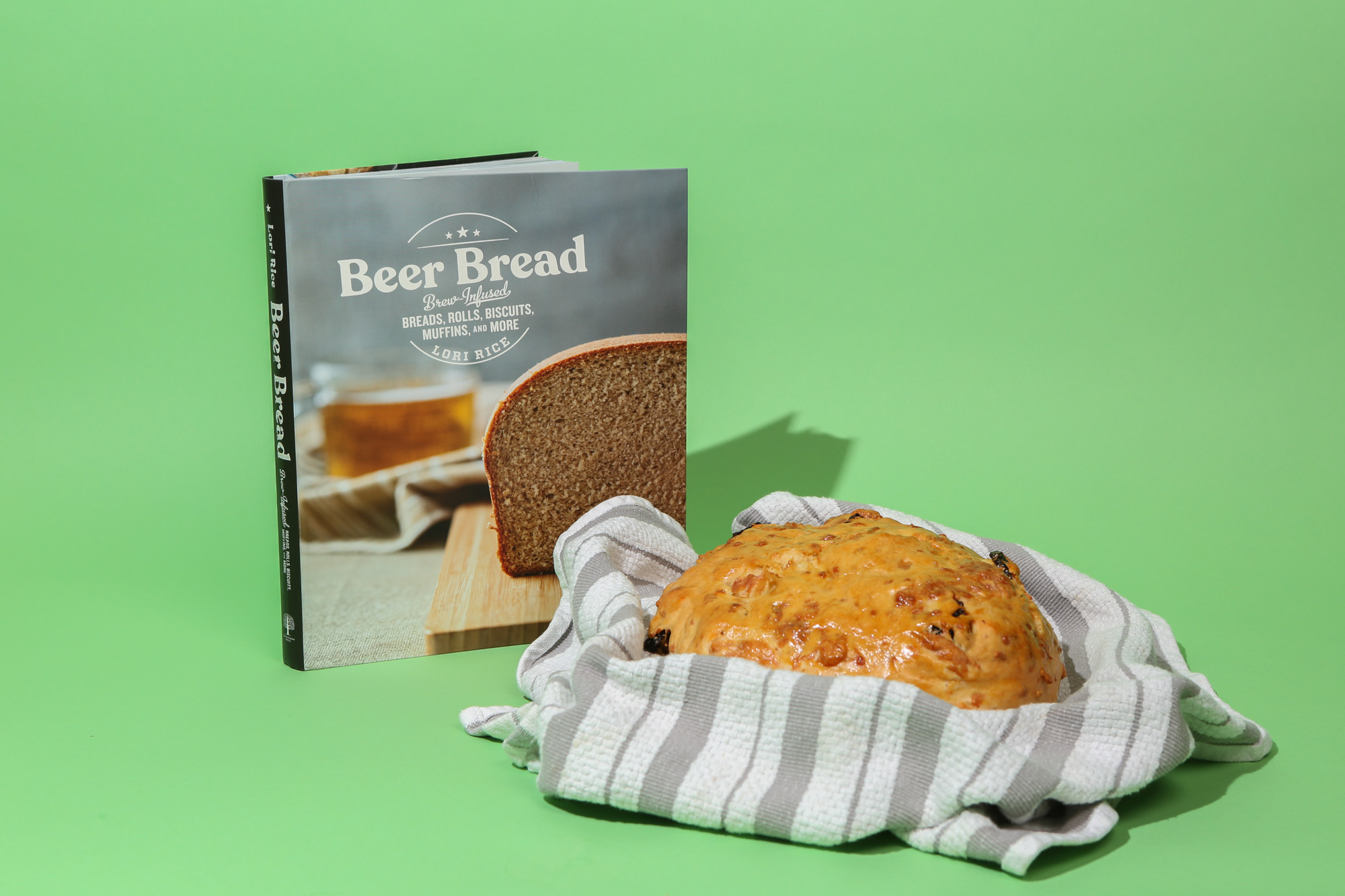 Do your bread recipes seem a bit crumby? Knead to mix things up? Try adding beer. It could just very well give your bread the brewst it requires.
Okay––I'll leave the bad puns aside (at yeast for now) and cut to the chase. For most of us, baking goes one of two ways. At the best of times, it's a careful science rewarding attention to detail with delicious results; at the worst of times, it's an experiment-gone-wrong, punishing hasty and thoughtless decisions with kitchen-consuming messes. Were you to suggest pouring a session-able IPA or a creamy stout into the mix, chances are most people wouldn't know where to start.
With Beer Bread, Lori Rice seeks to broaden our horizons by taking a variety of baked delights and infusing them with all manner of craft brews. The result? Her book brings to the table a carefully curated list of recipes that challenge what you know about beer and what you know about bread-making. Never fear: The finished products you'll reap may make you look like a baking pro, but they're plenty approachable for the uninitiated. Whether you're a craft beer aficionado or bread is what gets you going, Lori Rice has packed her book with ample information to get you going and keep you coming back for more. Over the course of our review, we picked several of her recipes to put to the test, asking both homebaker and hophead (thanks mom and dad) to see what they could come up with.
What You'll Need
Aside from the book, obviously, you'll need a few baking essentials, most of which you likely have in your cupboards already. If not, we recommend seeking these out:
Kitchenaid 3.5 Quart Tilt-Head Stand Mixer
OXO Pastry Brush
Good Cook Non-Stick Cookie Sheet
USA Loaf Pan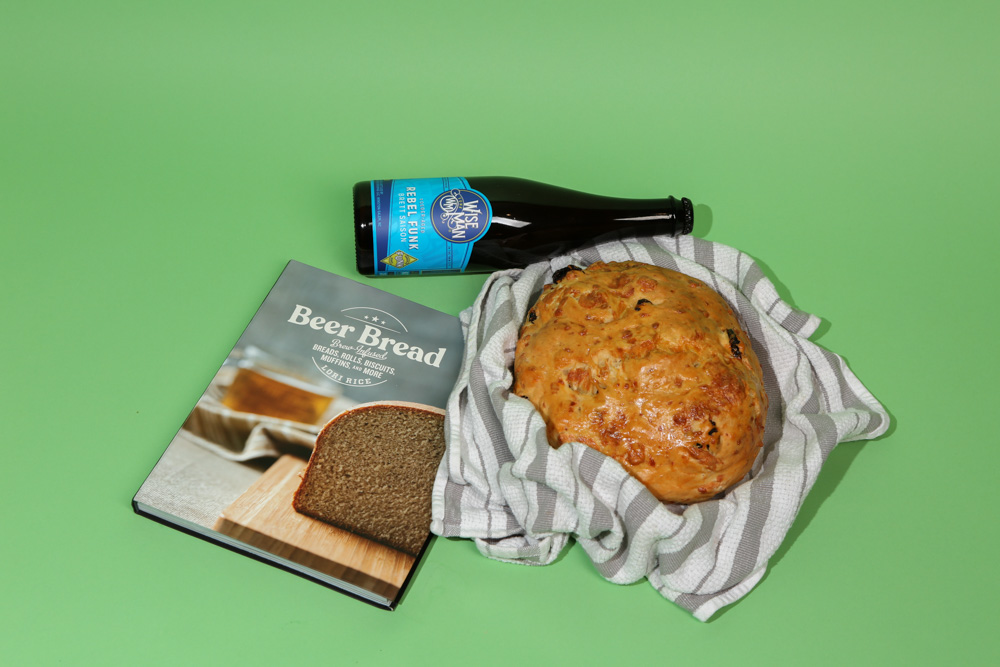 Breads Tested
Peanut Butter Chocolate Stout Bread
For the peanut butter chocolate stout bread, we happened to have a Sam Adams Chocolate Bock on hand. Though not quite a high-octane pastry stout like the ones taking over the craft beer world, the malty character and chocolate-ey sweetness did the trick just fine. This recipe is one of a few quick breads included in the book, so the list of ingredients was short and the setup was super easy. After stirring the ingredients together, it was just a matter of putting the batter in the oven for a mere 35 minutes. Should you have doubts about your bread's done-ness, Lori Rice included testing protocol to ensure best results. Though we took care to follow her advice, we still found that parts of the loaf were a bit underdone.
This is one that we'd suggest you leave in the oven a bit longer (although times may vary) and let cool thoroughly. At the bread's warmest, the flavors were a bit muted, but as soon as it cooled they really came out––nothing but rich chocolate and peanut butter backed by malty Bock.
Sun-Dried Tomato and Swiss Saison Bread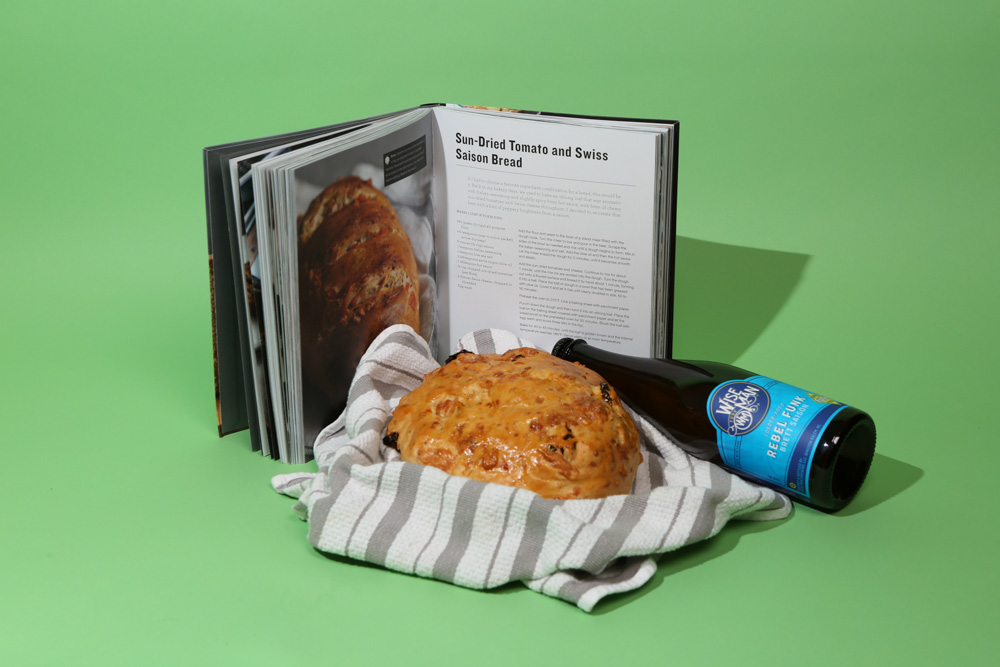 The saison loaf might have been a bit more of an involved bake than the above quick bread, but was it worth it. Wise Man Brewing's Rebel Funk, their take on a Brett saison, infused this sun-dried tomato and Swiss bread with heaps of farmhouse spice and fruit. It packed a flavorful punch both when fresh and after having cooled, once again proving the relevance of the venerable saison. Lori Rice's guidelines were spot-on with this one, so it just goes to show that she knows what she's doing. Bonus: We found that a couple days after baking, this bread really stepped up its game, no matter the meal.
On the one hand, my parents toasted some slices and dipped them in fresh tomato soup for a simple-but-tasty dinner. On the other hand, Managing Editor John A. Paradiso was pleased to report that his loaf paired well with butter and grape jam for a hot take on breakfast toast.
English Bitter English muffins
Forget what you know about store-bought English muffins because they don't hold a candle to Lori Rice's English Bitter variety. Of the three breads tested, these took the most tinkering, but oh did they impress once we got them nailed. We used the suggested Victory Brewing Company's Uncle Teddy's Bitter for this bake and it made an otherwise dull and dry breakfast staple into a platform for spreadable pleasure. These soft and flavorful English muffins proved popular even with non-beer-drinkers. Lori Rice's window for toasting these was admittedly a bit vague (she suggests 5-10 min), but we dug around and found a consensus that ~6 min is the sweet spot. Oh, and just because it's got a Bitter in it, don't be afraid to top it with something sweet–I'd recommend Nutella.
The Skinny
Positives:
Lori Rice did her homework when writing Beer Bread. Her exhaustive instruction will keep even the most culinarily-challenged from going astray, but it's not without content for those more experienced bakers among its readership. The high quality images accompanying each recipe tantalize readers with hopes of what can be and the notes she includes give helpful hints to make sure your bread rises to the occasion. With a variety of recipes ranging from beginner-friendly quick breads to more ambitious yeast loaves, Rice's book has something for everyone and it promises impressive results. It fills a need in both the beer world and the baking world, providing helpful input whether you find yourself a part of the former (and needing baking basics), a part of the latter (and looking for beer guidance), or somewhere in between. In short, we found Beer Bread to have a host of rewarding qualities:
Ease of use, regardless of beer or baking background
Variety of breads for different levels of experience/ambition
Primer on bread-making in the intro
Explains beer vocabulary/styles of beer
Includes beer suggestions with each recipe
High quality visuals
Helpful tips from someone with baking experience
Negatives:
Admittedly, it's hard to find things not to like about the book (I mean c'mon, it's a recipe book about baking bread with beer). If I were pressed to find something, it'd be that some of these recipes can get expensive depending on your choice of beer. Other than that, I'd have to chalk any faults up to mostly user error. Try as she might, Lori Rice can't ensure that your bakes will always go off without a hitch. Her hints go a long way, but there still might be the dud loaf every now and again. Also, even with the generous amount of beer suggestions included in the intro and with each recipe, it'd be impossible for her to give a comprehensive list. If you can't find one of her suggestions near you, you might find yourself a bit lost in the sea of craft beer options at your local bottle shop. That said, she has her bases covered, so should you find yourself in uncharted waters, do a bit of Googling to supplement her material. If we're being nitpicky, here are some areas for improvement:
Beer subject to regional availability
Equipment (i.e. mixers) required for more involved breads
Breads can get expensive quickly
Sometimes difficult to tell when bread is done
Final Thoughts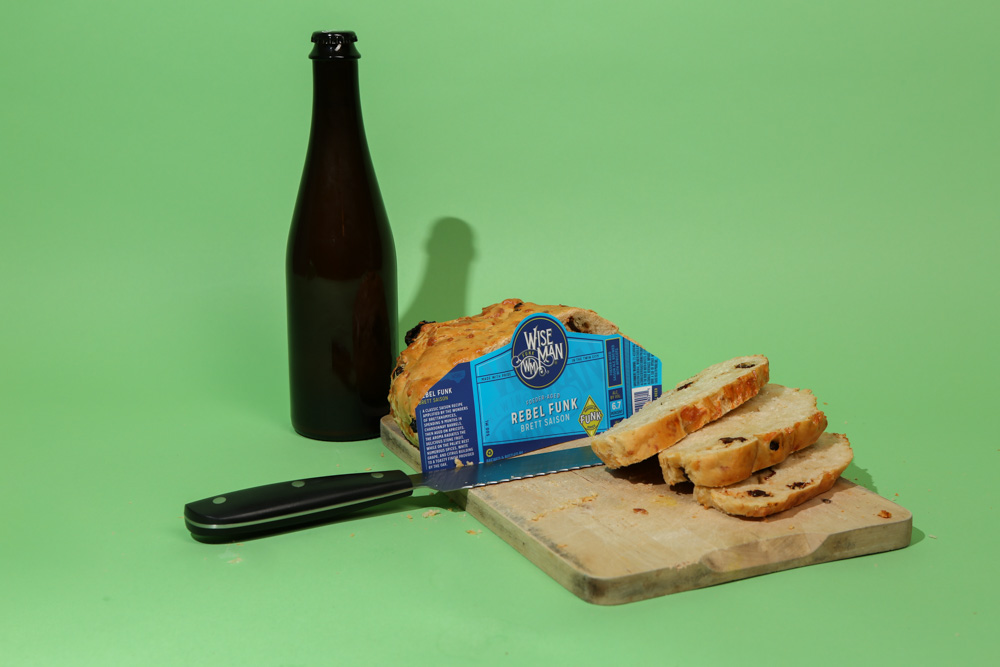 Beer Bread is an enjoyable read and a great addition to any kitchen library. Throughout the book, Lori Rice works to make your life easier without seeming like she's holding your hand. With an introduction packed to the brim with beer and baking essentials, you'll undoubtedly come away having learned something new. If you like beer and you like bread, it's about time you see what happens when you combine the two. Take it from us, don't sleep on this one!
Liked this article? Sign up for our newsletter to get the best craft beer writing on the web delivered straight to your inbox.